It was the 50th edition of the Daytona Supercross Saturday night and it proved to be a tough track for many of the riders. When you race Daytona there is no hiding from your fitness and technique. If either are not tip top, you can almost guarantee that you will have a hard evening. Daytona is usually more geared towards the aggressive type of rider and not the hop, skip, and a jump kind. Check out who has the most wins at Daytona and you can guarantee he is a tough SOB! Here's what I witnessed from Daytona: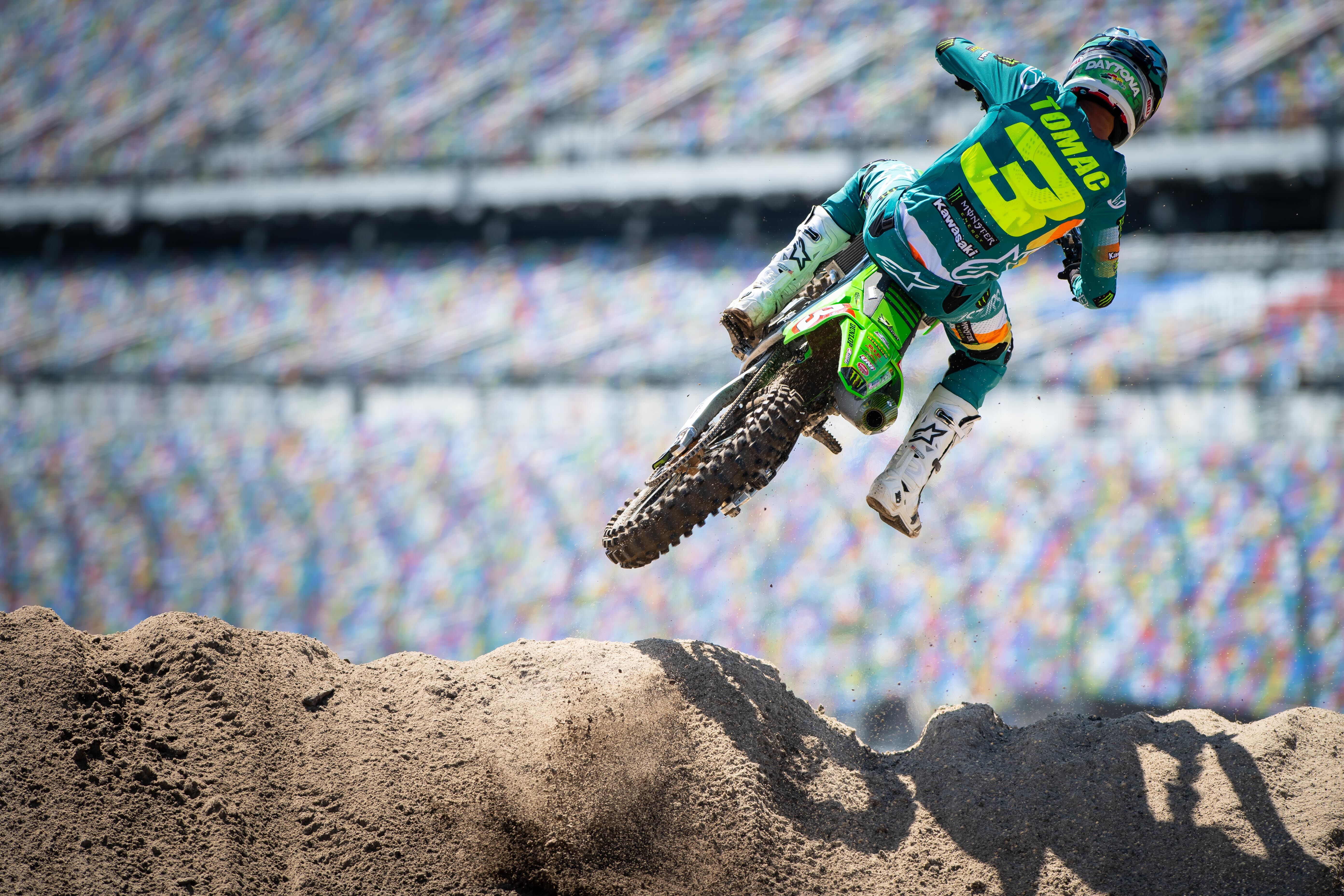 Eli Tomac: This isn't a surprise right? Rough track with sandy berms that get blown out which forces riders to move around the track. This is what Eli is good at people! Some of the lines that were good early on in the main turned out to be horrible lines around the 15 minute mark. Once Eli got into second and could see Roczen, it was just a matter of time. Kenny's lines simply weren't as good as Eli's after the half way mark. I called this last week; that Tomac would dominate and even though Kenny was on his ass at the finish, the way Tomac came from way back to win was dominate.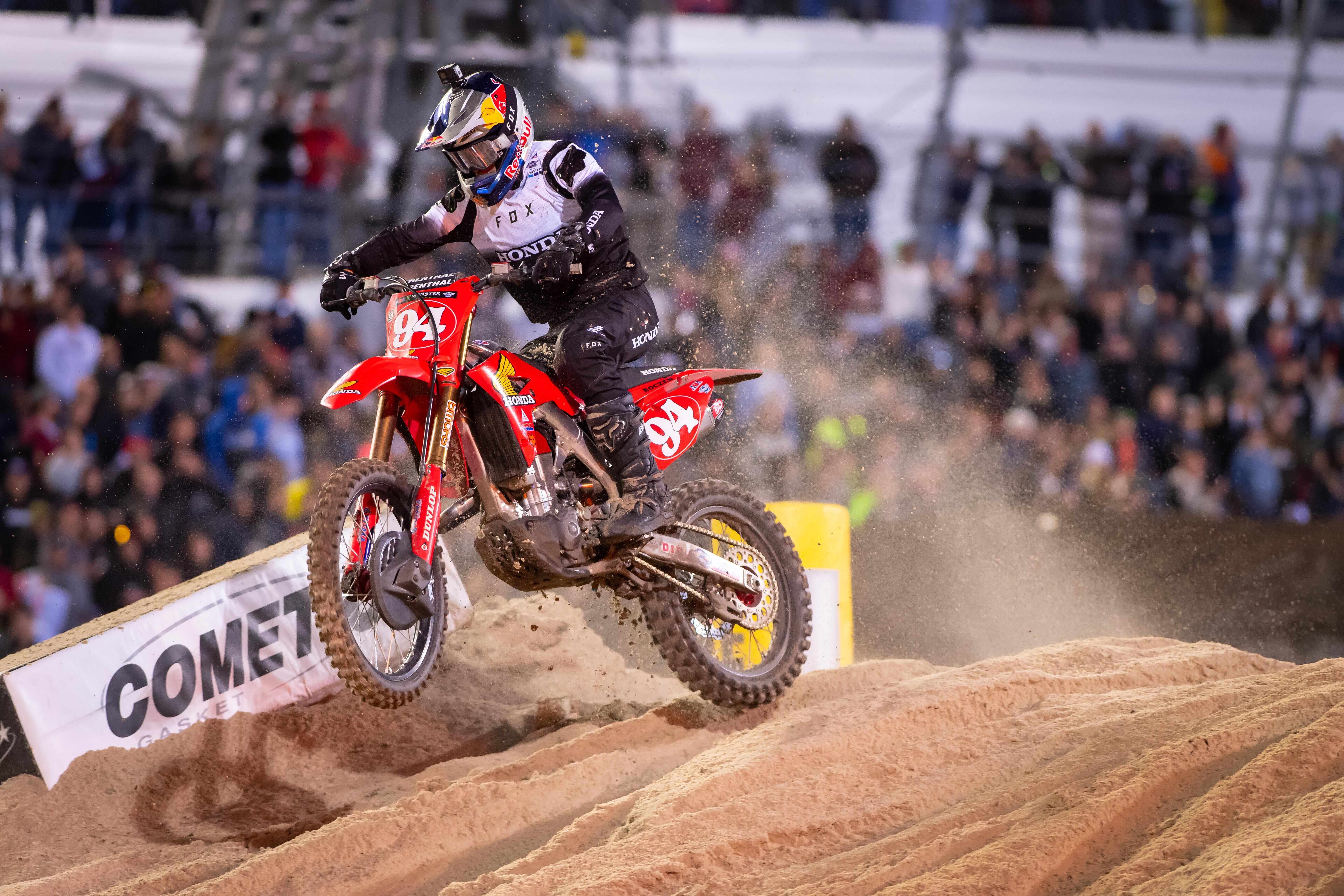 Ken Roczen: Smooth Kenny was fast, but just a tick off of Tomac's pace. Kenny should be proud of how close he was to Tomac honestly. Go back to all of Tomac's wins in the past and look at the lead he had when the checkers flew. It was a big gap and even though Kenny didn't win, he put Tomac on notice that he's in this thing and isn't going anywhere! I am not going to tip the championship scale to just one rider until after Indy. To me the race after Daytona is always a tell tale sign of who is in control for the rest of the series.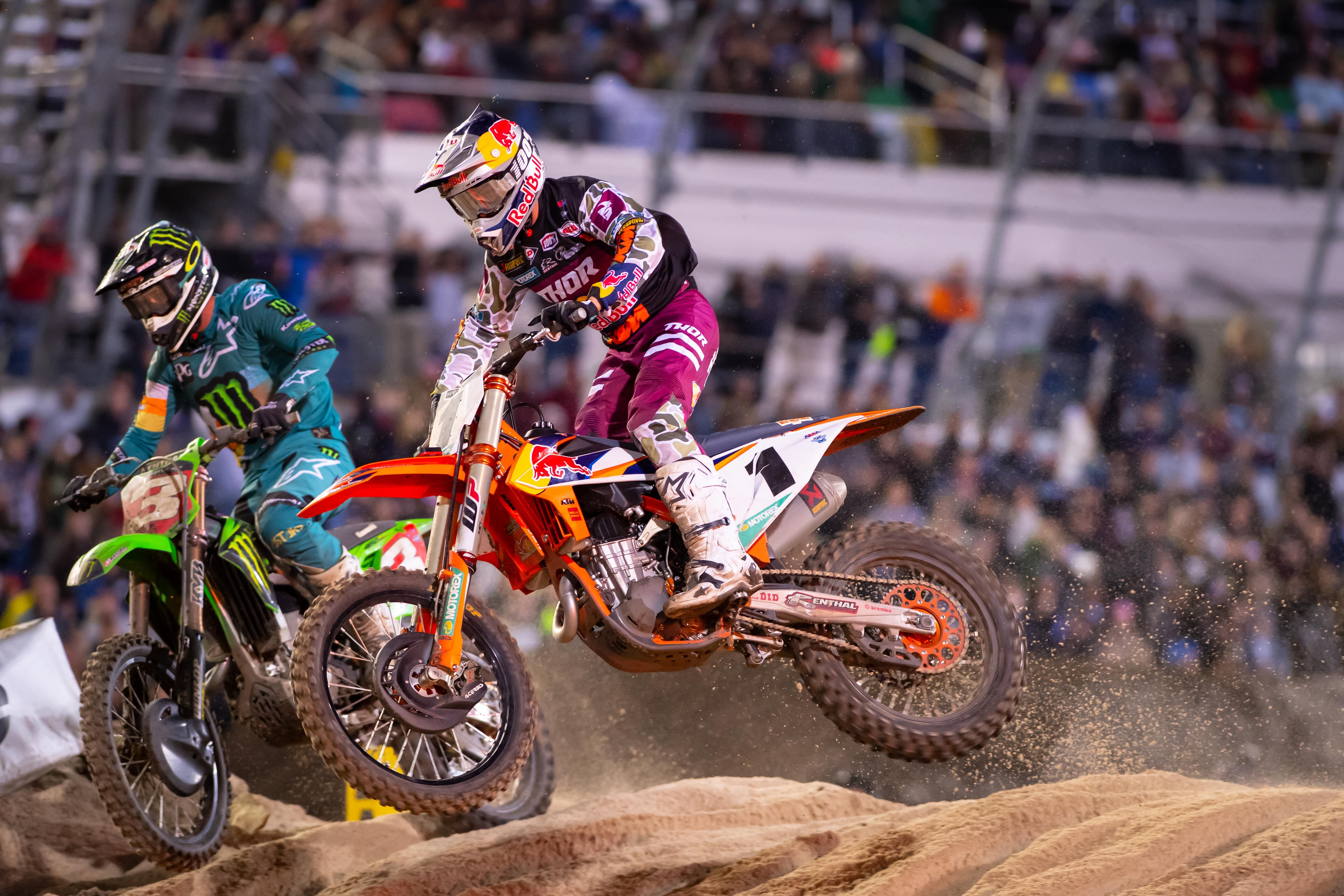 Cooper Webb: TOUGH SOB! I mentioned that you have to be one of these to win Daytona and Cooper is just that, but you could tell his suspenseon setting didn't have the comfort that Tomac's bike had in the bumps. Tomac's bike was better going out of corners through the chop and Webb's looked too stiff. Webb is going to be a thorn in Kenny and Eli's side the rest of the series and really could get in between the top two on more than one occasion.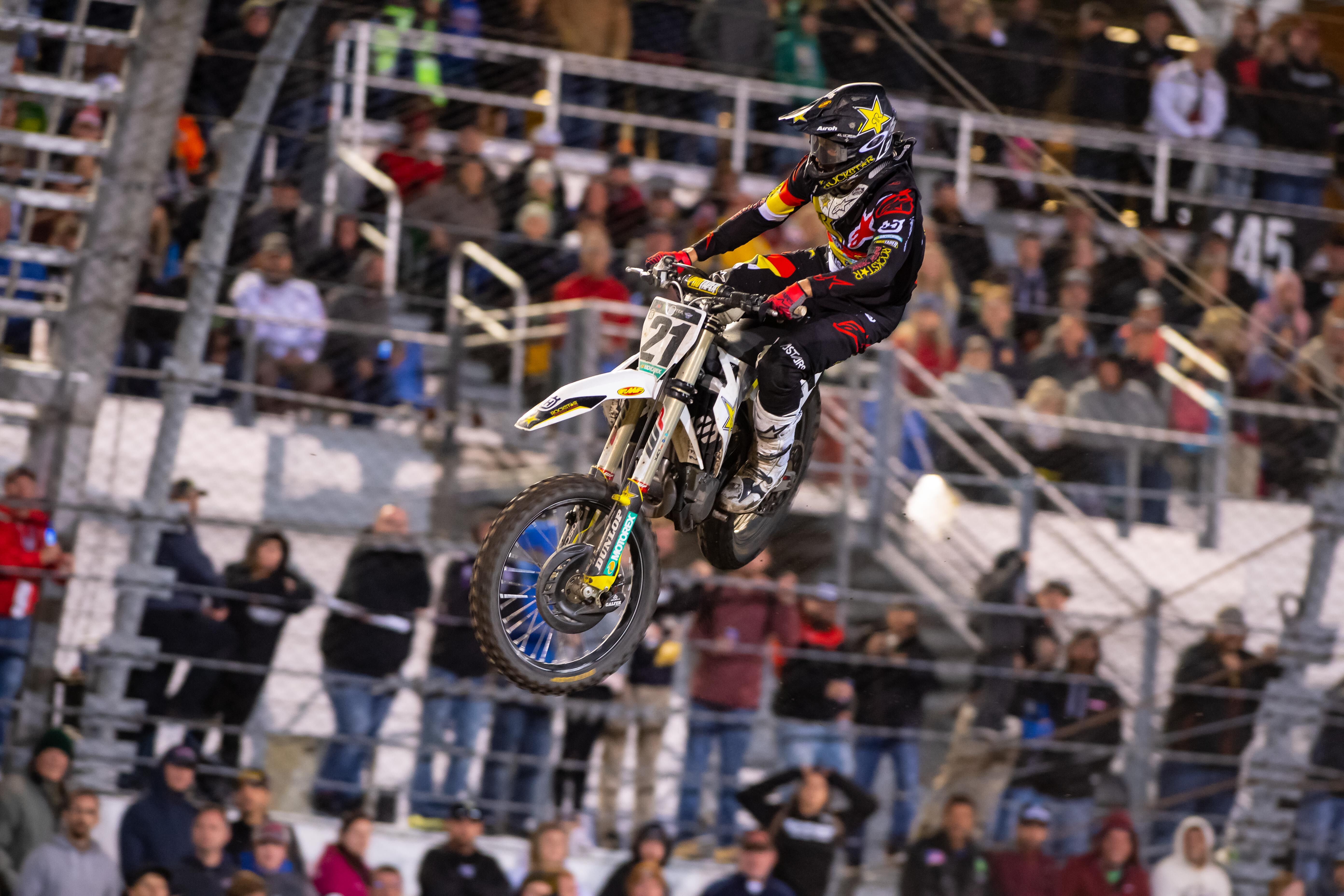 Jason Anderson: Damn, that was impressive! Jason damn near got Cooper at the finish and was up his ass the last half of the race. If we would have had a better track for passing, I can almost guarantee that Anderson would have got Webb. Anderson is the most unassuming "in shape" rider there is in the paddock. The dude looks like he this chill, I don't give a shit vibe kind of dude, but he isn't the 2018 Supercross champion for nothing. He's in shape and is better at the end of the races than he is in the beginning.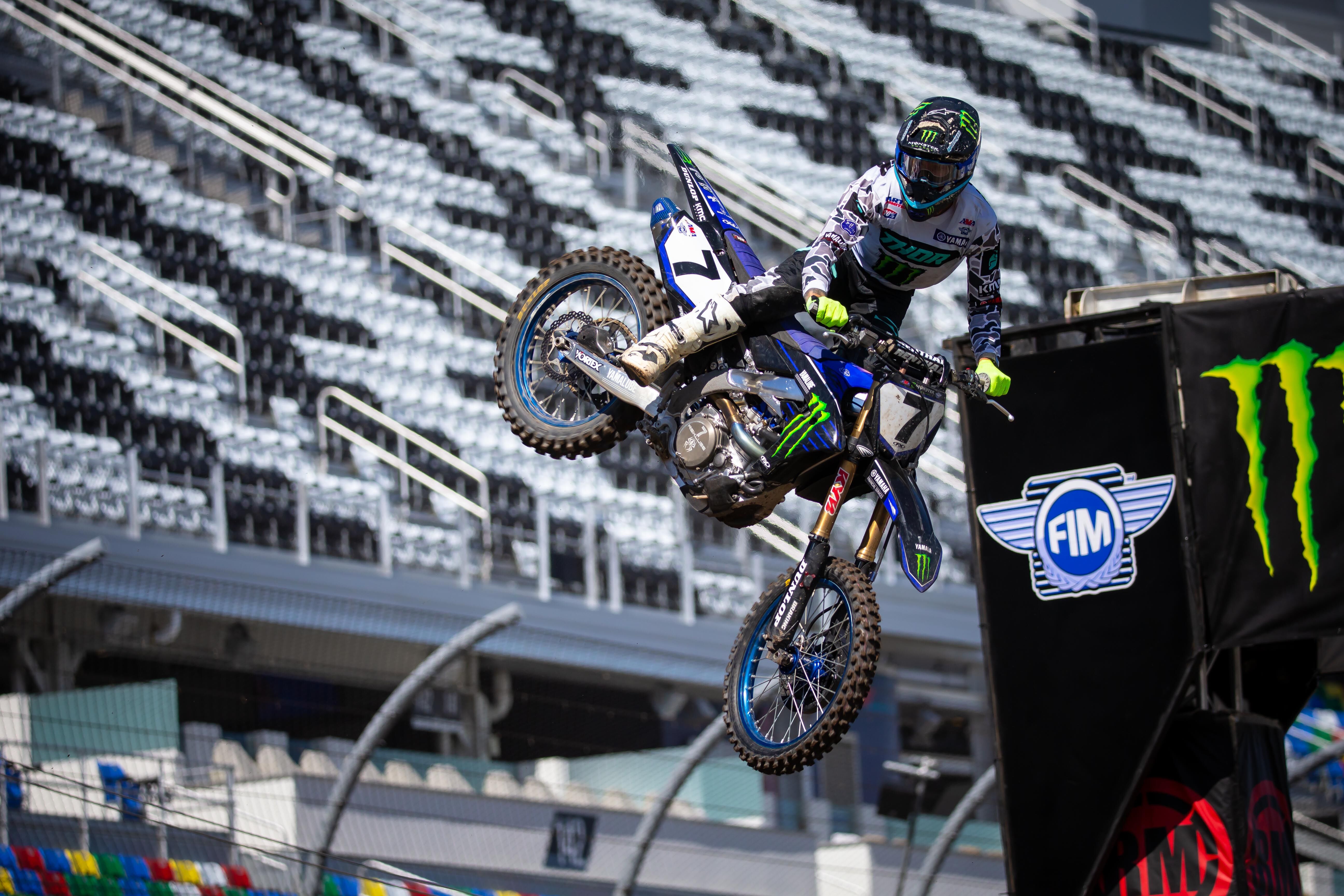 Aaron Plessinger: AP is getting there! It looked real ugly at the beginning of the year, but Aaron is learning by getting good starts and running with the best, early in these races. In fact they Yamahas got great starts this weekend and from what I was told they have been really working on this, the past couple weeks. What's funny is that AP never looks like he's riding fast, it just looks like he's riding. He has that smooth lanky style that I am very familiar with! Ride smarter not harder! I like it!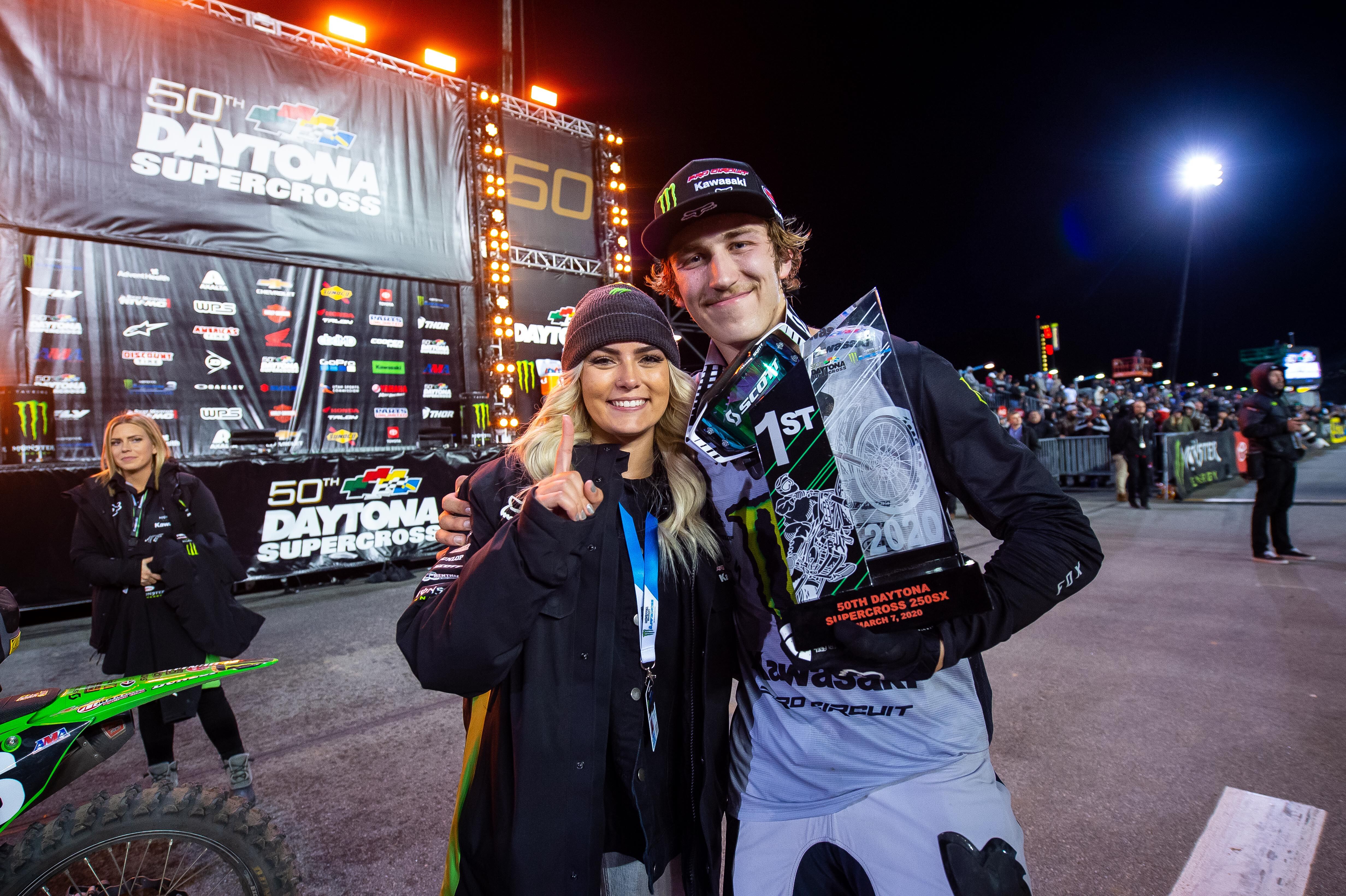 Garrett Marchbanks: I will have to say that I never thought this kid would win a race this year, let alone Daytona! Ricky/Ralph talked a lot about Ivan Tedesco helping Garrett and I do know that has been a huge factor in Garrett getting mentally sound for this year. IT9 is a hard working guy that still can haul ass so having that in a riding coach is a huge benefit. Marchbanks looked great and even when he was getting pressure from the 1E, he almost rode better. I don't see him winning the rest of the year, but look out come outdoors!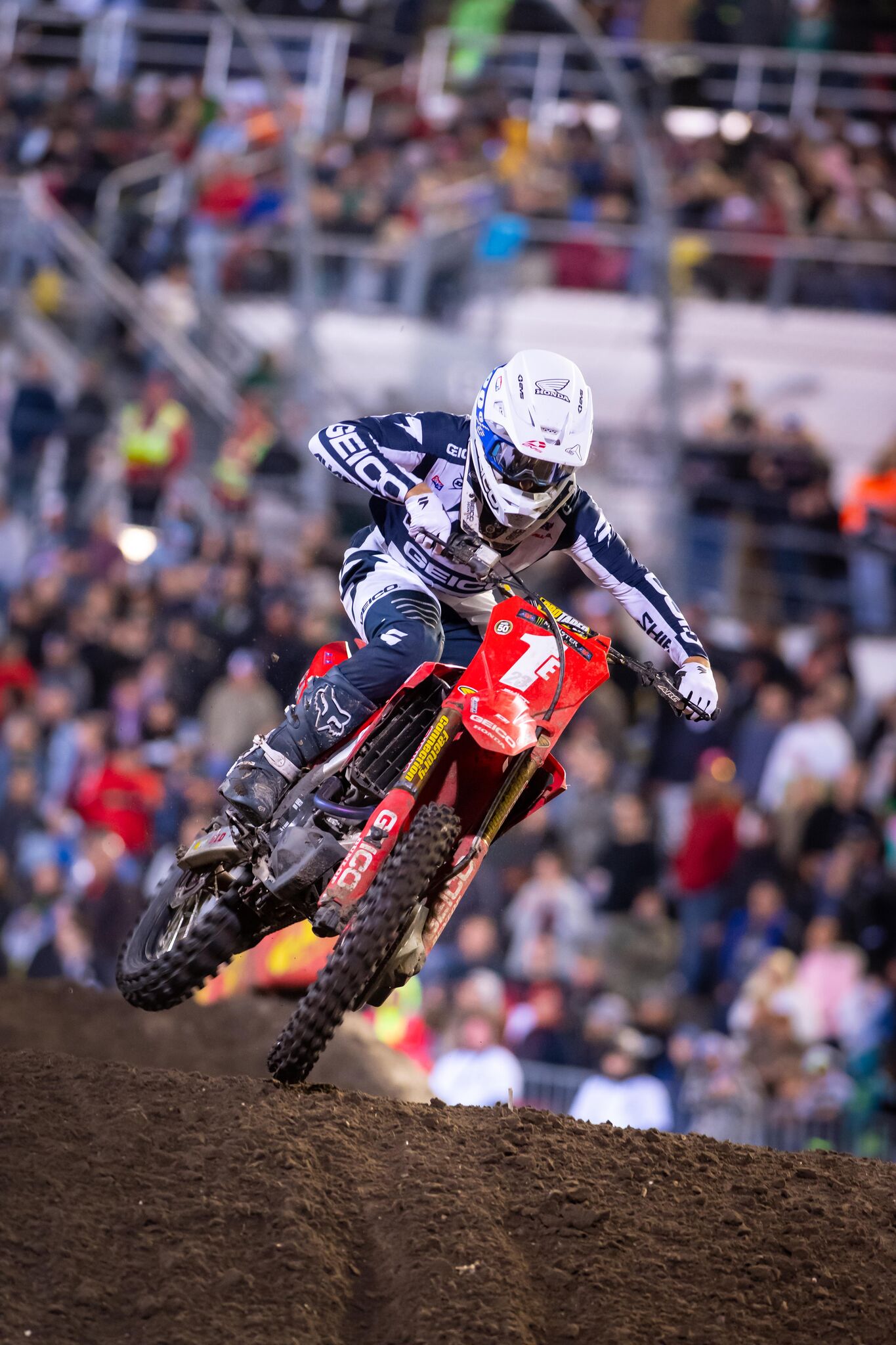 Chase Sexton: Smooth and silky didn't quite do it this weekend, but just know that this kid is the best in this class. I would like to say Mcelrath has more speed, but I simply see Chase running down Mcelrath if he's behind him in a race. The Smith/Mcelrath incident helped Sexton, but to me Chase would have caught those guys anyway because his whoop speed was insane. Go back and check out how Chase literally lifts his bike up in order to set his Honda into the second/third whoop. Most others lifted the front wheel to get on top of the whoops, but Chase literally bunny hopped into the second/third whoop! WOW!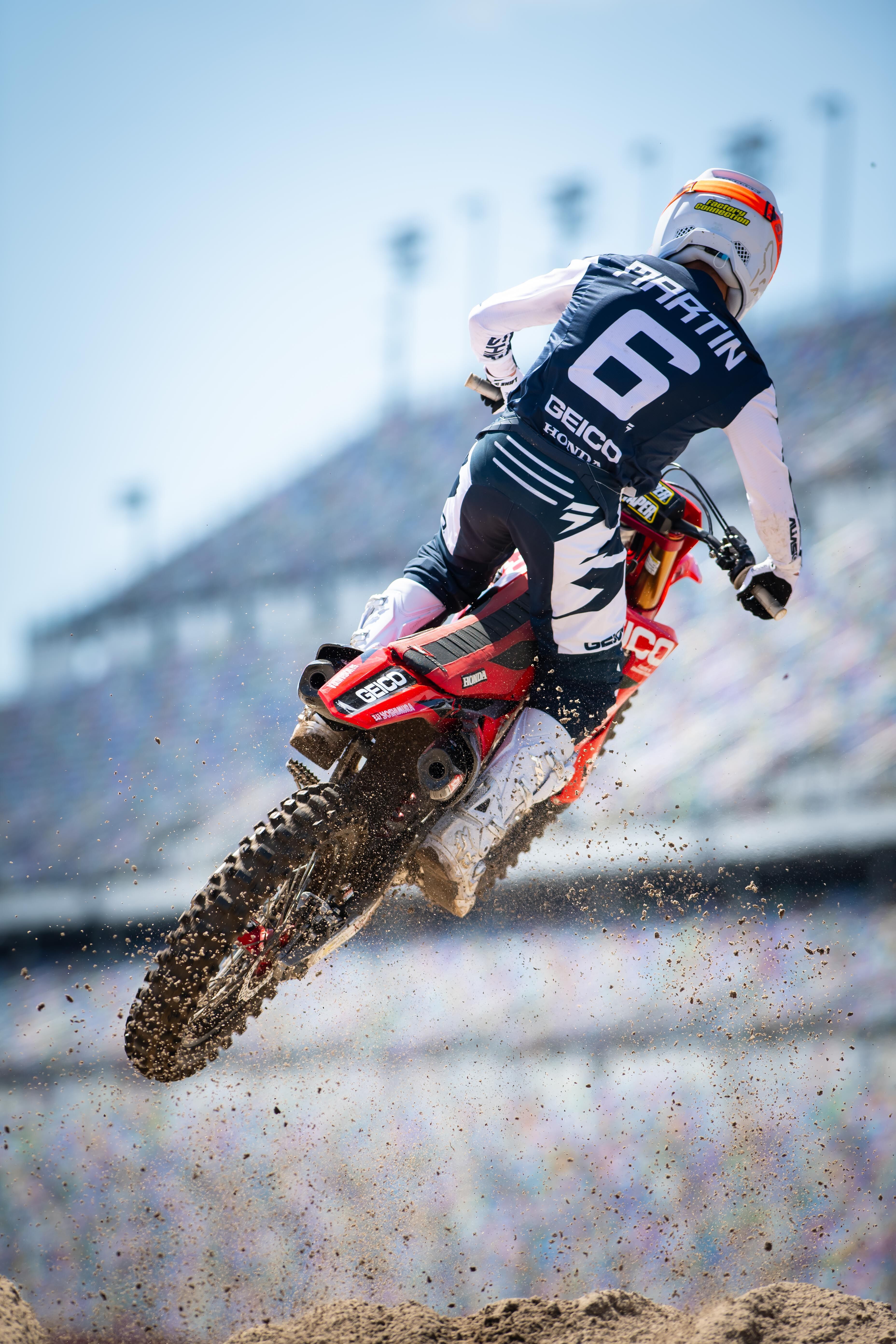 Jeremy Martin: From where J-Mart was a year ago, this is a huge achievement. J-Mart is super aggressive and that sometimes can hurt his cornering. When the track broke down some of the lines changed and J-Mart lost a little time through those switchbacks and sand corners. I will say that J-Mart will be the guy to beat this summer. I don't care what you all say and I know Ferrandis and Forkner are going to be tough, but J-Mart is just an outdoor animal.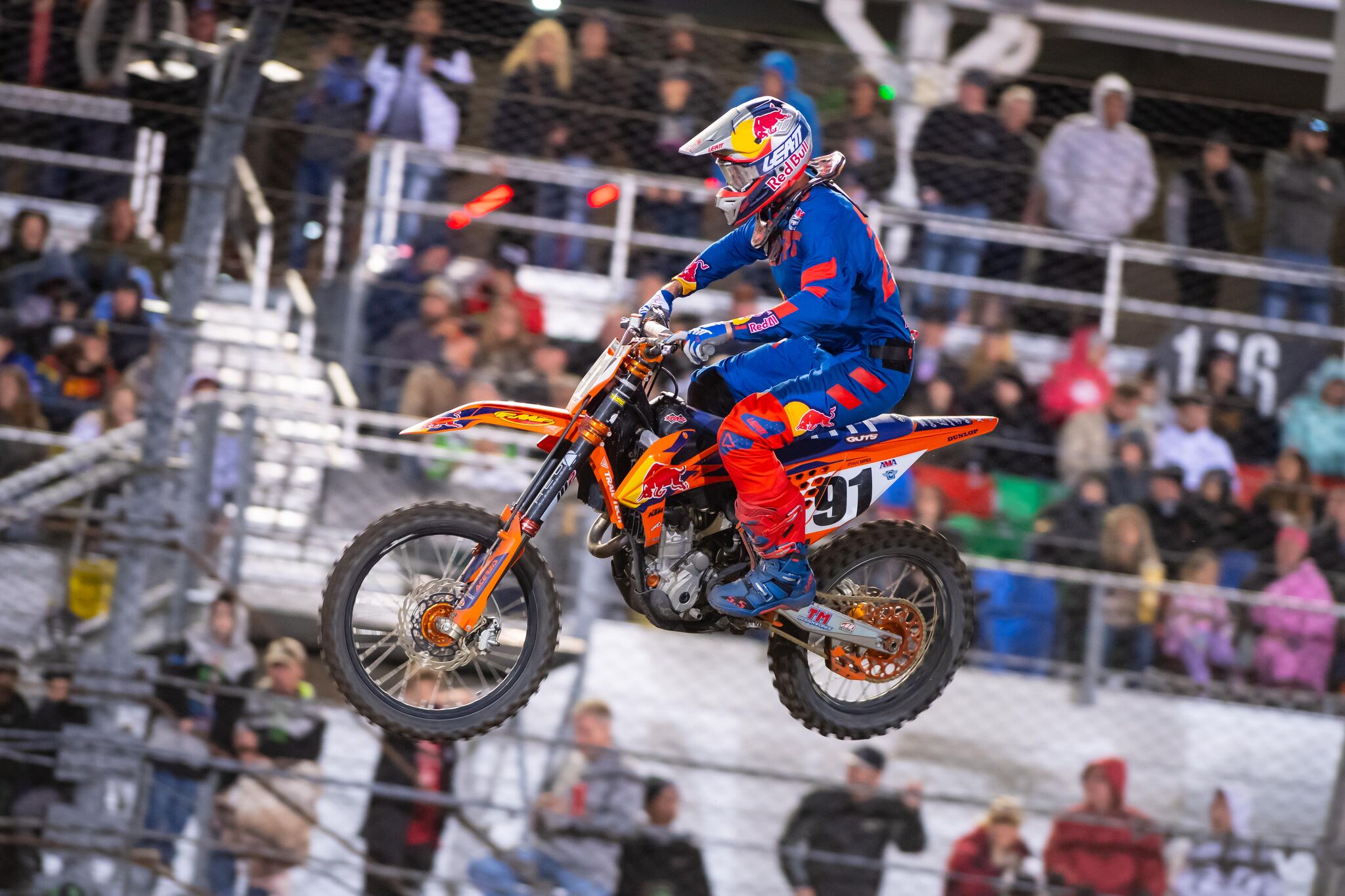 Ryan Sipes: This old 35 year old still can haul ass! I wonder how he would do if he actually put a whole season together? I feel like he could be a 10-14th place guy consistently. Kudos to you Sipes. Respect.
SEE YOU IN INDY! FULL PULL PROGRAM NEXT WEEK!