As any listener to the Pulpmx Show knows, Ken Roczen promised us a win jersey for the studio when his agent Steve Astephen was in and noticed we didn't have any #94 ones up. Way cool for Kenny to do this and he sent me this photo of him with the Atlanta main event jersey and it's on the way here.
One problem though…my wall is full up, I don't have any more frames which means one treasured jersey up there has to come down. I can't make a choice, it's like deciding what puppy to give up- so it's up to you people to decide!
Read the descriptions, think about it long and hard and then vote below: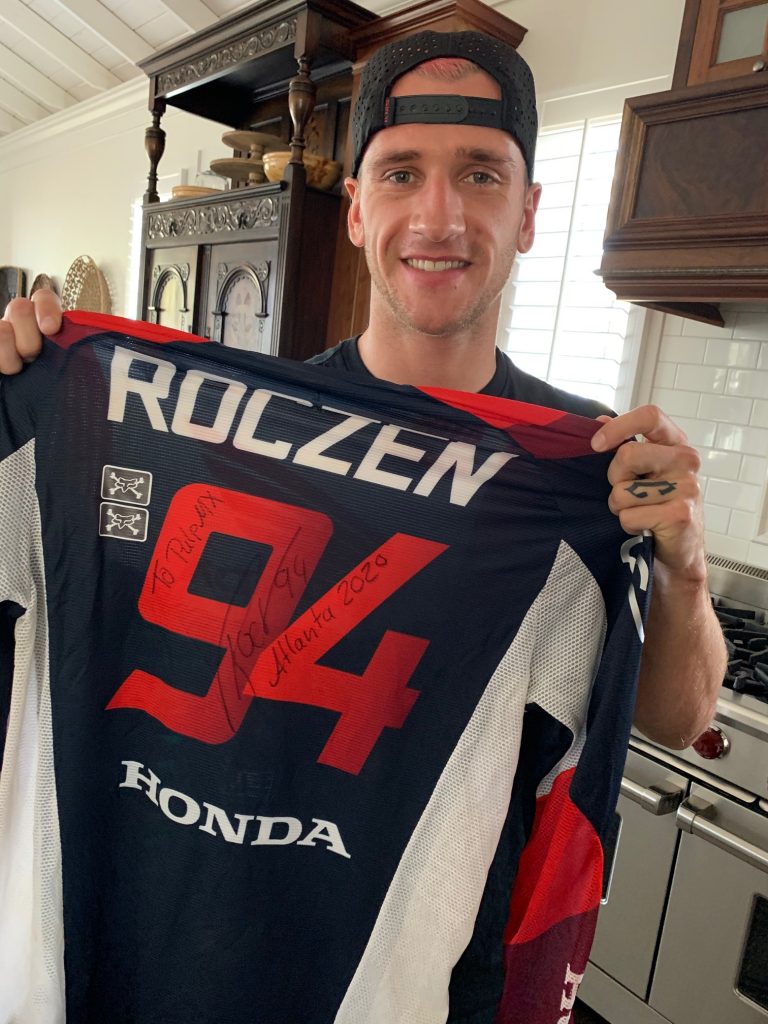 Below are the jerseys we have now and a little explanation as to why it means so much to me to be hanging up in the studio. After you read this scroll back up to the poll and help me choose!