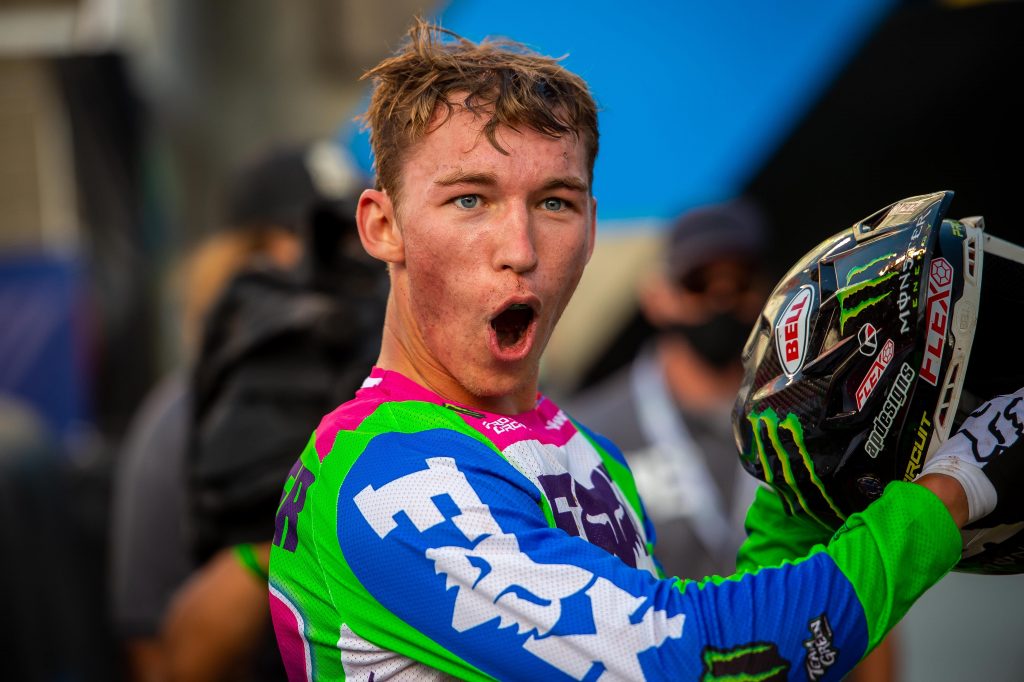 Austin Forkner: This was the most calculated ride I have ever seen from Austin. I don't really care for some of the antics that he pulls on a few riders at times, but the kid is going to be someone to be reckoned with come outdoors. The move on Ferrandis was a classic bump and run, get the hell out of my way block pass. If you want to know how to do it kids, watch that move over and over. Austin will not win the west championship, but I think he is the rider that could win the east/west shootout next Sunday.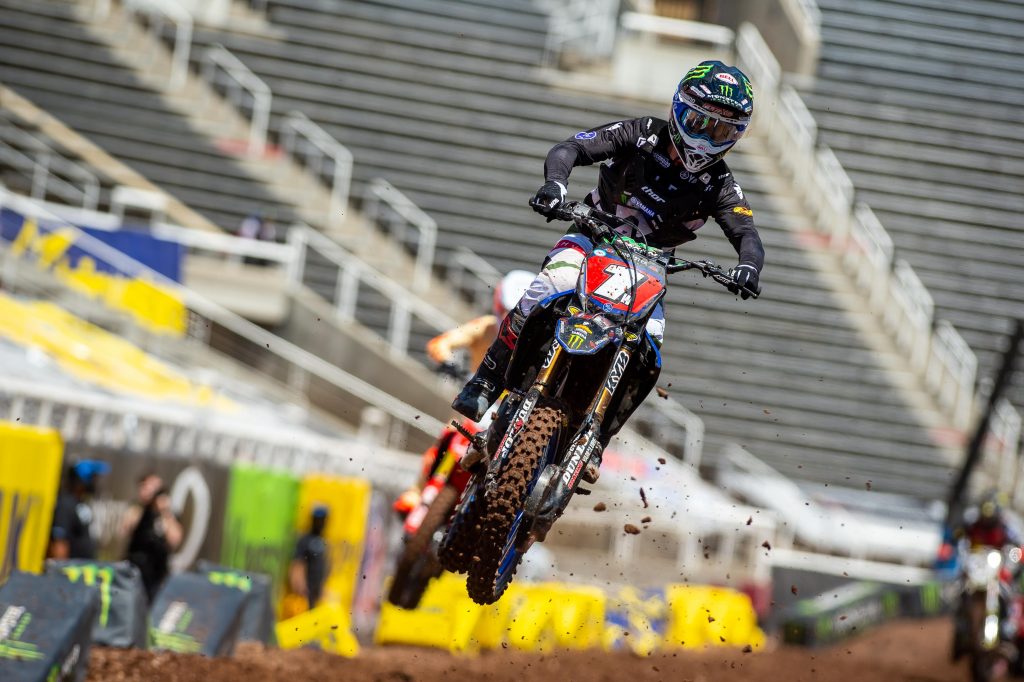 Dylan Ferrandis: Everyone calm down on this guy. He is going to win the west title again and is still (in my eyes) the fastest rider on the west coast. During some of these main events, Ferrandis loses his mind and makes mistakes that we normally don't see from a champion like Sexton. He claims that he saw a yellow flag and couldn't decide if he should jump a section or not. Seems like that kind of thing should be engrained in your brain the first year you start racing SX right? Hey DV, come on man! Help your guy out a little more!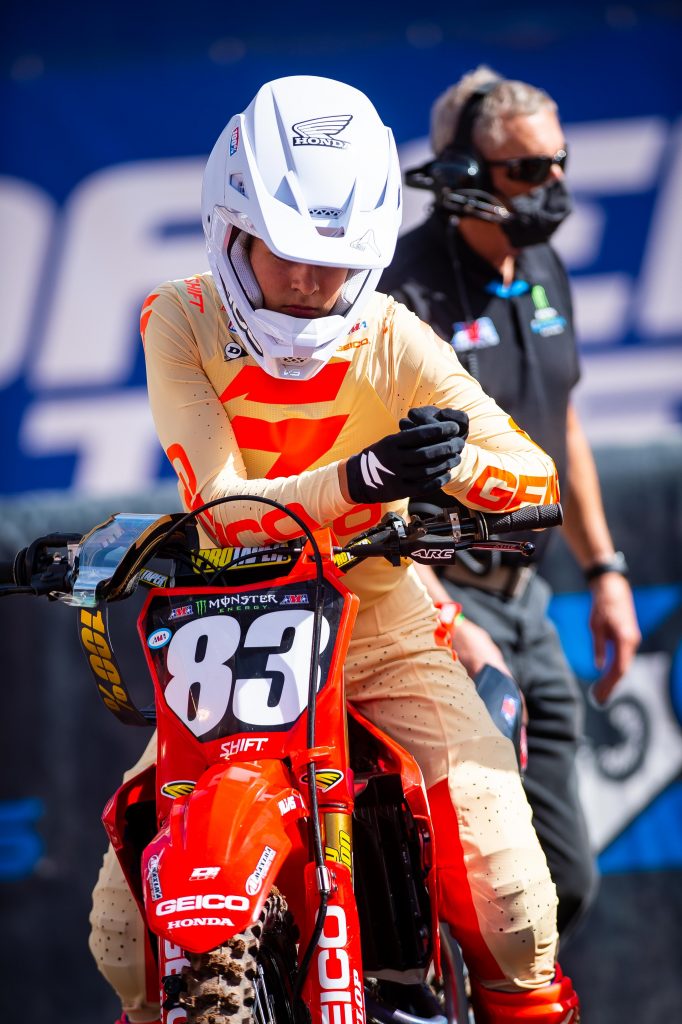 Jett Lawrence: I mean I really want to like the kid! However with the TV broadcast gargling his genitals so much it's hard for us fans to get small doses of the kid. I know he's fast, I know I like watching him ride, but can we back off a little on what Jett did for fun in between each round? How about more of his bike set up? Or facts about his Geico Honda? I am stoked about the kid's ride on Sunday and who knew that he had built in whoop speed! That's right some people just have built in whoop speed from the start of their careers and Jett is one of those kids! Oh and how about that jump off the gate in his heat race? Holy crap Mike Alessi! Somewhere in Florida Alessi just dumped out a 40 ounce of Mickey's in his starting procedure memory.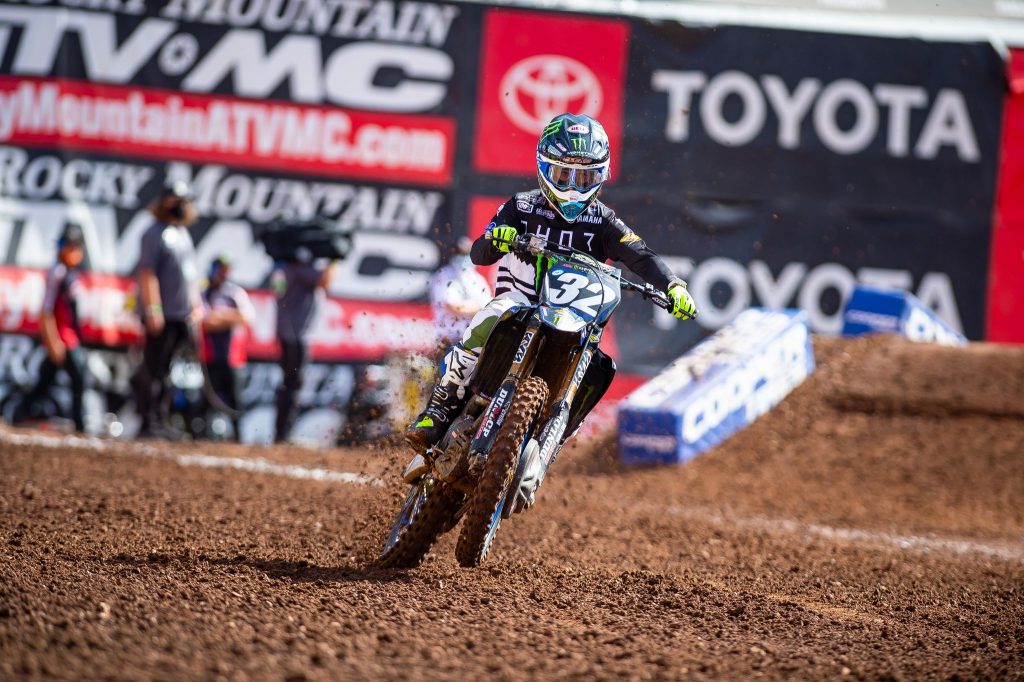 Justin Cooper: Elevation is not Cooper's friend right now. Word is that he is struggling late in the moto with breathing and getting tight. Don't worry though Cooper will still be the man when it comes outdoors! I can't wait for how good the 250 class will be when we go outside this summer.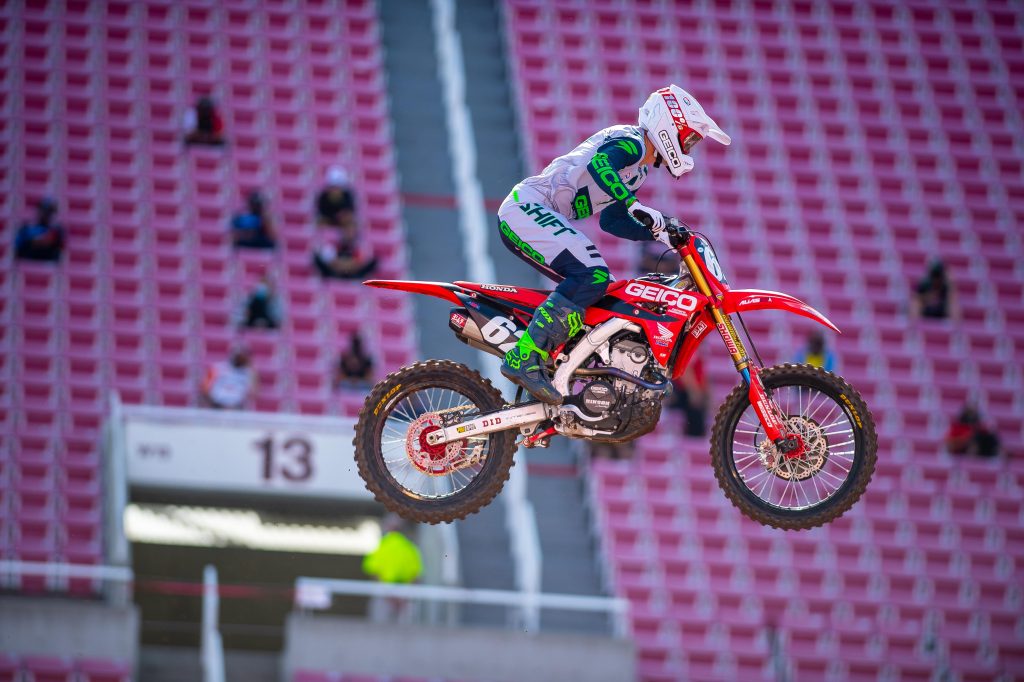 Christian Craig: I have been quoted saying that CC is my favorite rider to watch in the 250 class. Did you see him manual the dragon's back? Stuff like that keeps me entertained when watching riders circle a sometimes lack luster track design. However for whatever reason, Craig is not having good main events. Mistake after mistake has been hurting the smooth as silk rider. I often wonder if Craig went to the Baker's Factory to ride/train, how good he could really be. I think Aldon could be the one guy who could unlock a piece of Christian that no one else really ever has. It's never too late! Maybe a change of team scenery is needed for CC? I think a TLD KTM or Star Yamaha Christian could do some damage on the win column.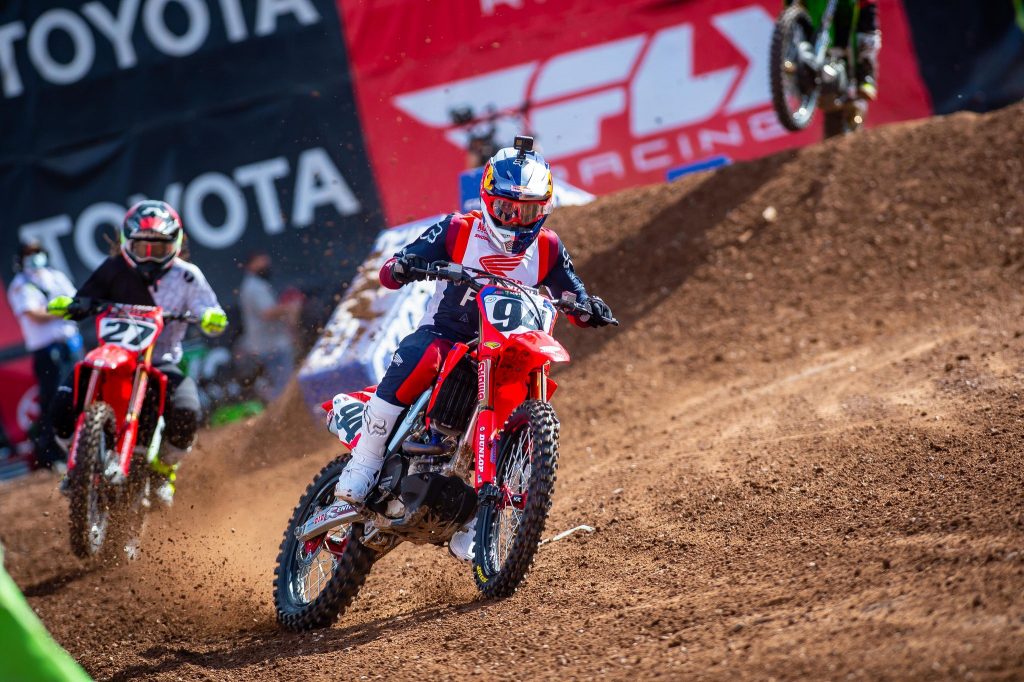 Ken Roczen: What a difference a few days make! Kenny made a few tweaks to his motorcycle and got some recovery in and now can hang on for 29 laps! What? How in the hell does this happen? Us normal blue collar athletes are like; "uh yeah we need a month of recovery, thank you". Kenny was dropping anchor hard the last couple rounds and now can all of a sudden withstand a full main event, with pressure I may add! What! The dude has shingles and wins a main event! Go back and watch how fast Roczen hits that left hand rut when he passes Cooper before the dragon's back! Holy hell!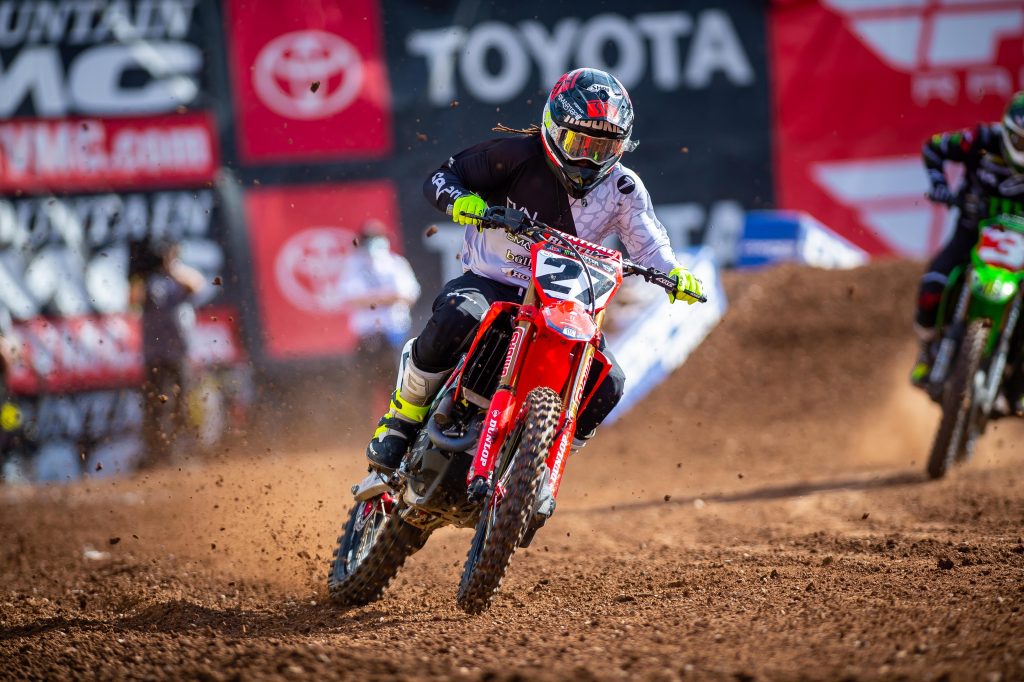 Mookie: Malcolm has been having a good SLC for the most part. The mechanical is a bummer, but Mookie has been hanging with these big boys and is the best in the whoops by far! Again, if Dirt Wurx would build a track with two long whoop sections Mookie would have his first ever main event win! Kudos to the team and Mookie for continuing to work hard and build towards 2021. Oh yeah and Mookie will be on a new Honda next year so this could get interesting!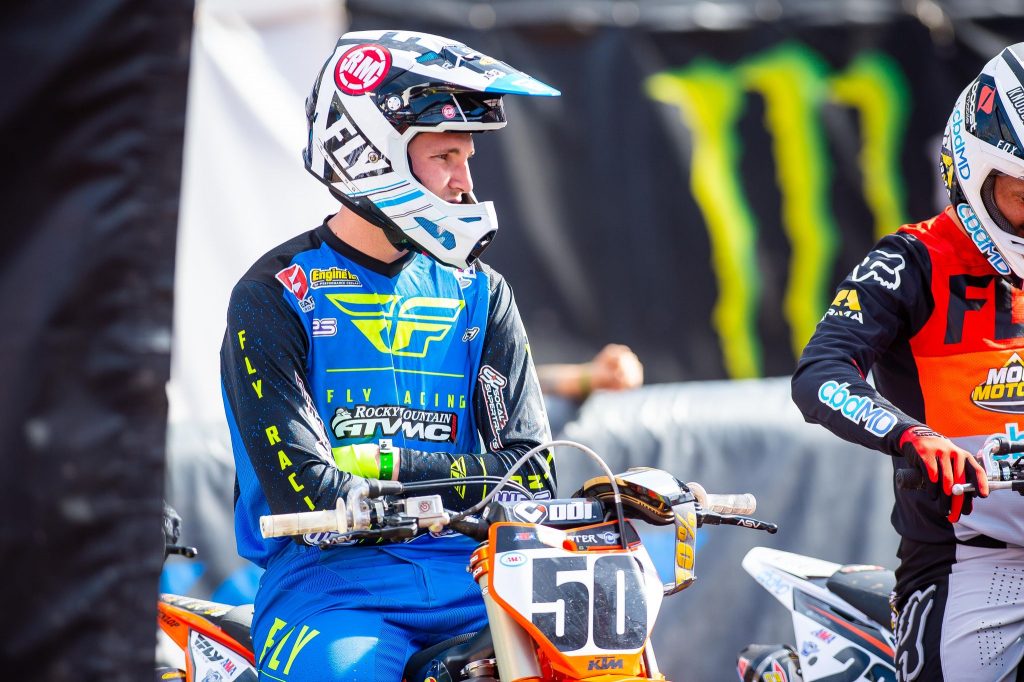 Benny Bloss: Benny has benefited so much from getting some factory parts. Privateer Yamaha Benny would have not been able to get a heat race win nor get a second place qualifying time. I mean I love me some Yamaha, but let's face it, the KTM is the best bike in the paddock for most riders. For a guy who is so damn tall, Benny sure doesn't use a lot of "tall guy" parts on his Rocky Mountain KTM.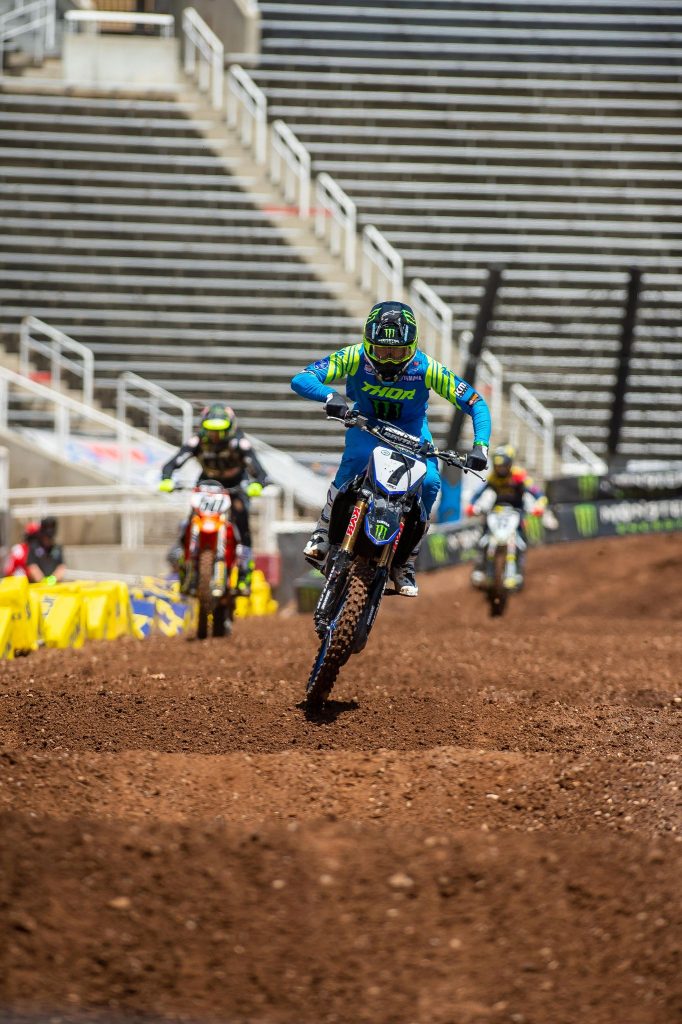 Aaron Plessinger: Bueller? Bueller? Any one know what's going on with the Yamaha team and AP? I expected AP to be better than this. Is it the bike? Is it him? What is going on! I will wait until after a few outdoor nationals before I really start to freak out!