My how time flies! We went through seven rounds of Supercross in Salt Lake pretty damn fast didn't we? Sunday's race wasn't the best SLC that we watched this year, but it did have some moments as well as some championships, so without further ado, here is the last Daytime Program (SX Edition) from SLC.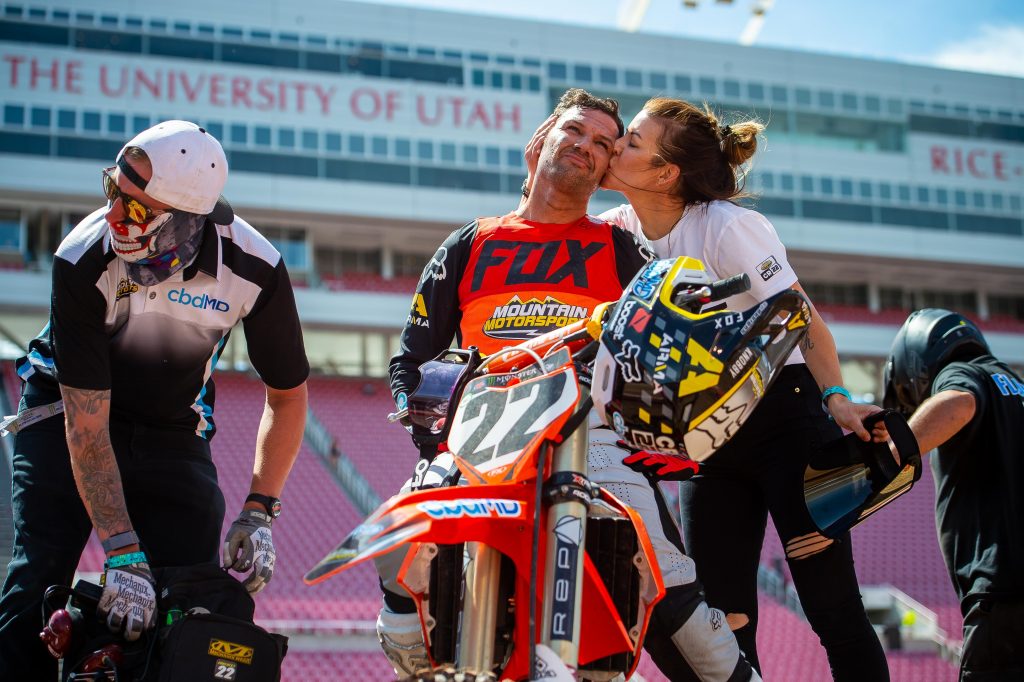 Chad Reed: When Chad was being interviewed after the checkered flag flew you could see the emotion in his face. I will have to admit that seeing this almost made this weird watery substance come out of my eyes, but he held it together so I did as well. I was never a HUGE Chad Reed fan, but I always loved his straight forward attitude as well as his picturesque riding style. Getting 10th in your last main event is a huge accomplishment at his age and even though it looks like nothing on paper, is still a huge feat. To keep yourself in the top 20 in your mid to late 30's is something that is almost unbelievable. Kudos to Chad and Ellie for sticking together, raising a family and making it work here in the states. Enjoy the rest of your lives together and I am almost positive we will be seeing both of them soon when Tate is lining up for his first Supercross race. #Homelife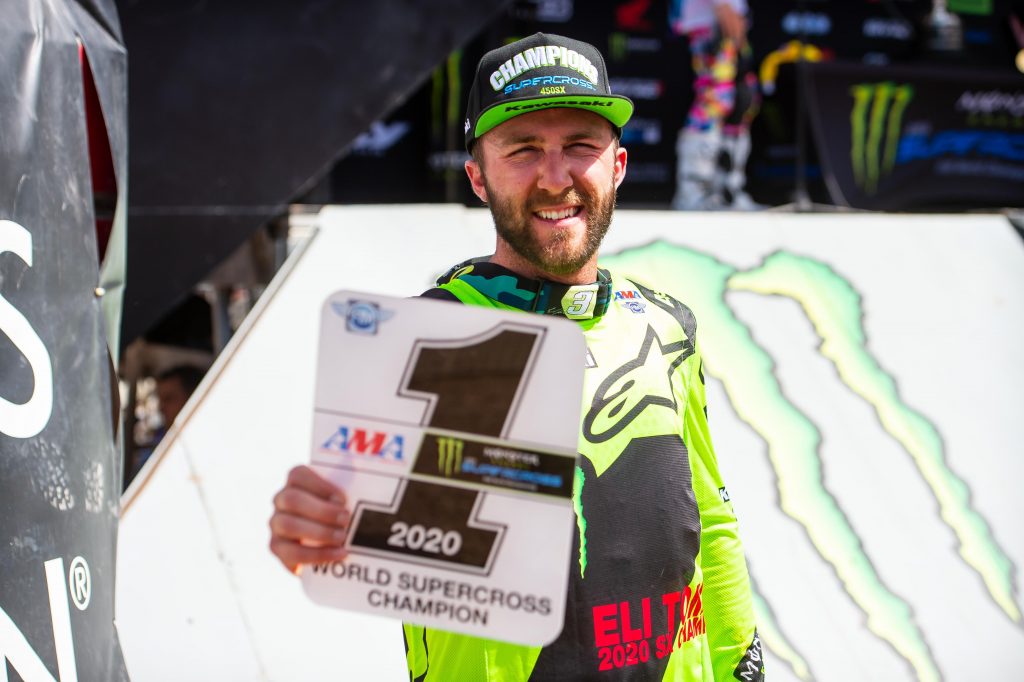 Eli Tomac: Finally! I am sure Eli is almost more relieved than ecstatic about his first Supercross championship. I mean that bonus money helps, but he should of had at least two before this one. Eli was spectacular all year long and was one of only a couple riders who could come back from almost dead last to get on the podium. It's weird to me that he is the first champion to ever be a father as well. I guess this is the new wave of #Homelife that I have been speaking of! Congrats to Eli and Team Monster Energy Kawasaki for getting back to the Villopoto winning ways.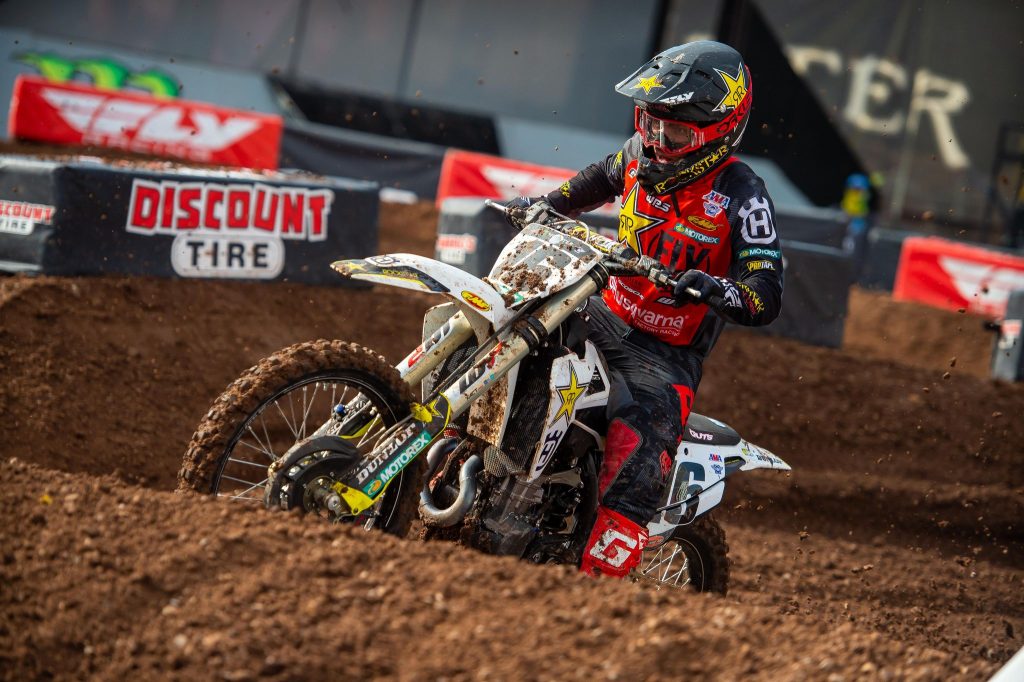 Zach Osborne: The Pit Bull was in full effect Sunday! You can stab the Pit Bull with a Pro Taper handlebar, but that can't stop him from lining up and wining the main event! Zach is similar to Andrew Short in the way of how both are insanely nice off the track, but both are very hard headed and tough on the track. Zach got a gift from Anderson, but nonetheless you have to be in the race to be able to win the thing. Zach also stepped up his whoop speed in SLC (even though he has crashed in them a few times this year) and that can be directly attributed to continuing to evolve the bike set up to make Zach comfortable, especially when he has a short inseam.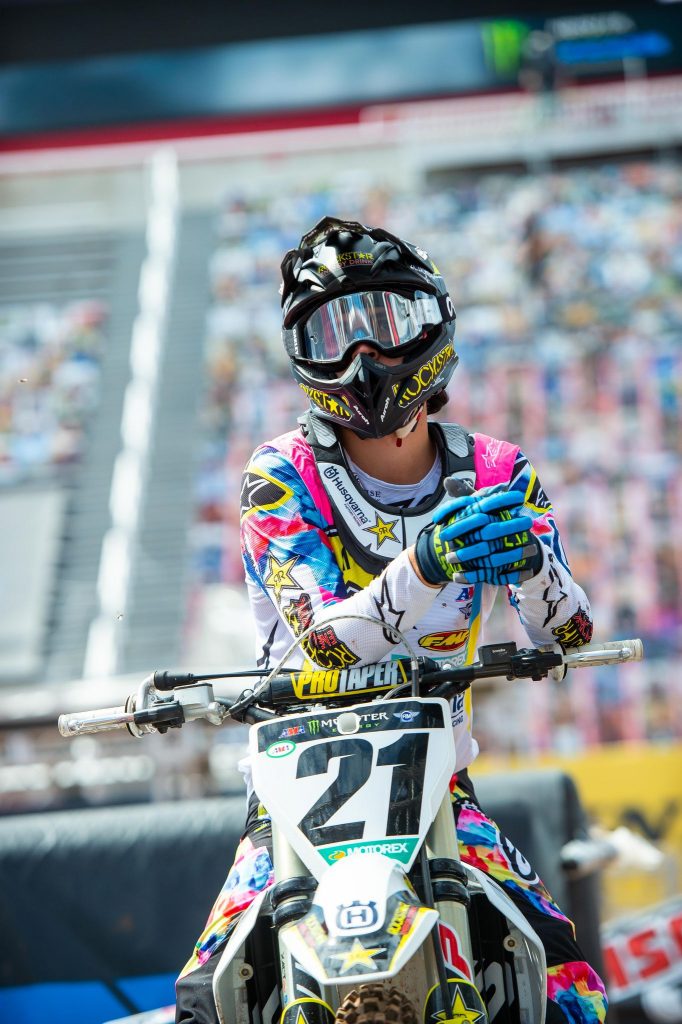 Jason Anderson: Oh damn! Oh so close! No seat, no problem right? Jason has no ass, but he continued to seat bounce his way around the blue groove SLC track. Could you imagine what that felt like on your butt bones? Ehhhhhhh. No! His carbon seat base cracked and therefore the seat came flying off. When riders like Jason compress as hard as they do to get over obstacles things like this can happen. Kudos to JA for sticking it out and getting second with how uncomfortable that probably was.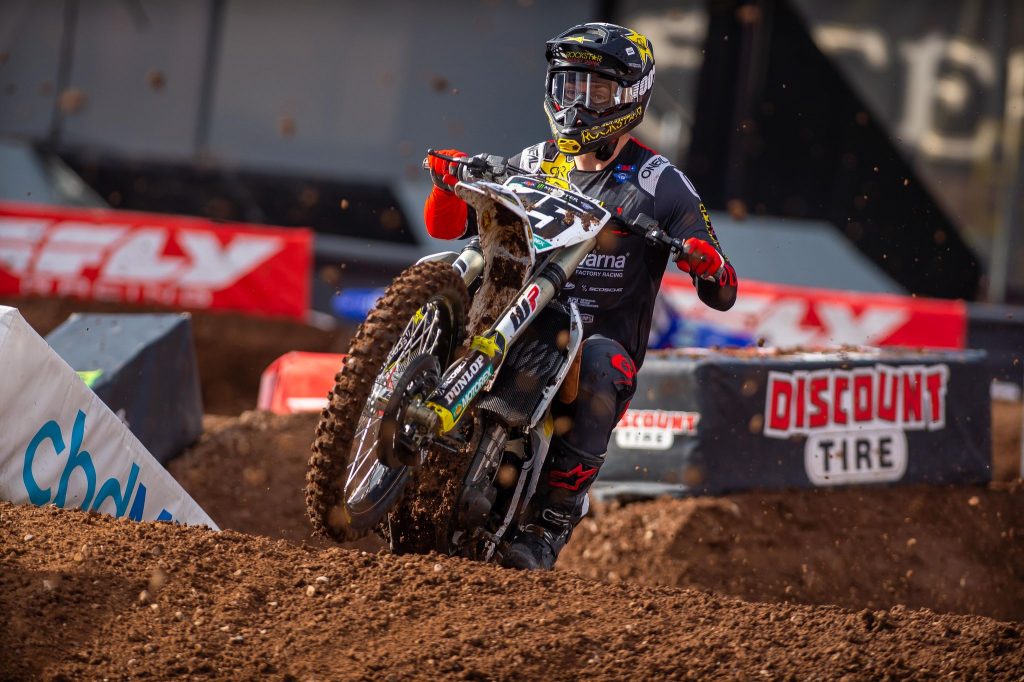 Dean Wilson: Sarah's fiancee, Dean, has been creeping for this podium for quite sometime now and he finally got it in SLC. The track conditions suited the tall, smooth lanky rider because he has excellent weight to throttle distribution on the bike. I would go as far as saying he is one of the best at this. In order to get proper traction in conditions like these your body weight must match up with your throttle hand when delivering the power. Between Dean's ability to do that and the Husqvarna's delivery, it blended perfectly to land on the box. Congrats to Sarah… Oh and Dean I guess as well..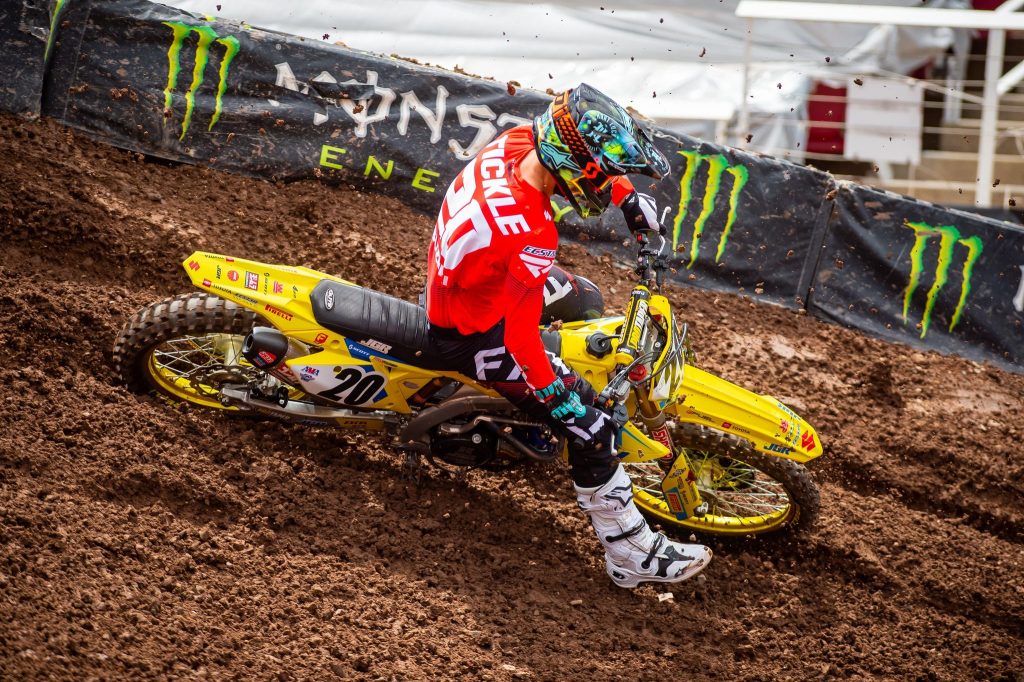 Broc Tickle: What a turn around! Tickle has been working his balls off for a good result and a sixth shows just how hard he has been grinding! The dude has been through so much and rode excellent all day. How pumped is JGR Suzuki right now? Let's hope this continues on for the outdoors! 
Chase Sexton/Shane Mcelrath: Smooth rider, smooth style equals no one can catch me in SLC. Chase is beyond his years in riding technique and it showed in the East/West Shootout. I mean he let Mcelrath by and then Mcelrath let him by, but Chase just said "see you later"! If you're going to leet someone like Chase by, you better latch on and Shane couldn't do that. If I was Shane I would have went for the race win and at least had the bragging rights at the end of the day. Not to mention have that win on paper for 450 teams to see.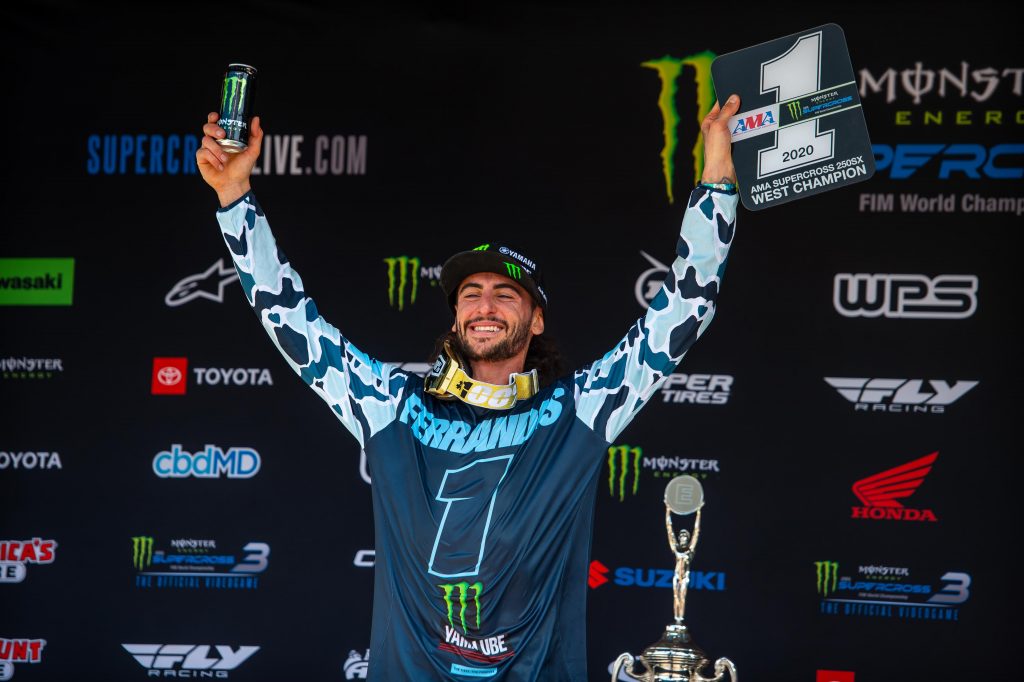 Dylan Ferrandis: Dylan got a small gift from Forker when he impaled himself into the berm off the dragons back. This 2020 Ferrandis wasn't the best Ferrandis we have seen, but it was good enough to win the west again. The big test will be the outdoor nationals and if he has the speed to run with Forkner, J Mart, etc.
Colt Nichols/Chase Sexton Incident: Whose fault was this? To me it looked like Nichols completely moved over on Sexton when he was already committed. It sucks because Nichols was riding well and needed a healthy outdoors to get a ride for 2021. Now with a possible broken hand/arm we could see him miss some time. AGAIN!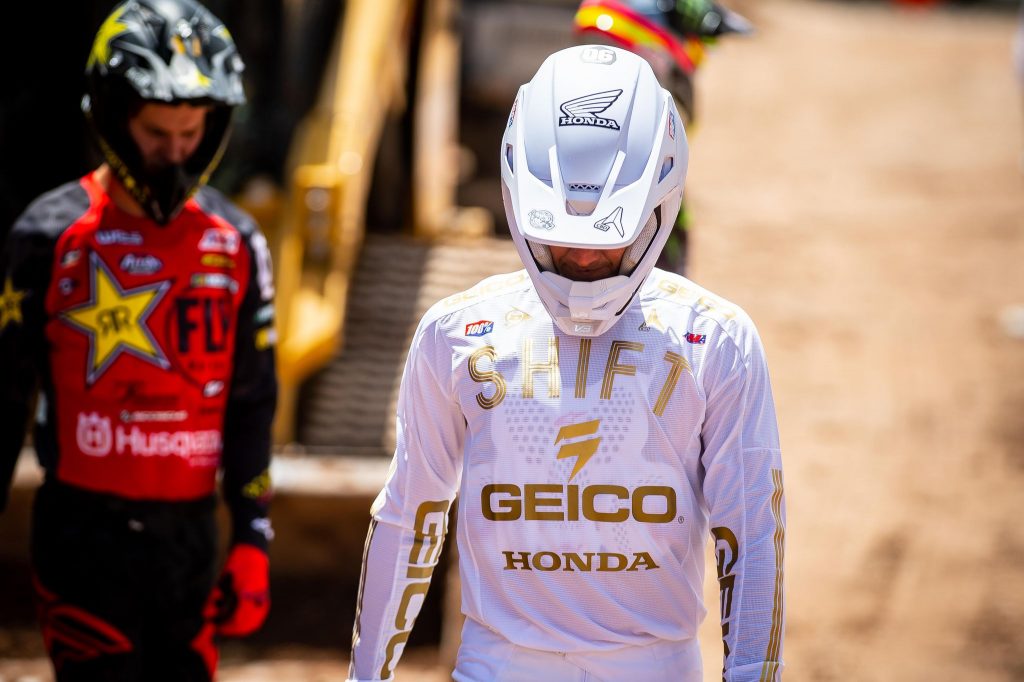 Shift MX: Best Dressed award for the year has to go to SHIFT hands down. They had some of the most clean as well as brightest gear sets for their riders throughout the series. I have heard they let go of a lot of their employees recently with all of this COVID-19 crap, so let's hope they can recover and stick around our sport for years to come. Kudos to all of the designers at SHIFT for making such insane gear sets in 2020!