Alpinestars have introduced their new Tech 10 Supervented boot recently and I have been riding in them the past few weeks in the heat of Southern California as well as deep/muddy farm conditions in Colorado. I thought it would be beneficial to get you an initial first impression of this boot, just in case you were wondering which version you wanted to purchase. This is NOT a full blown review, but rather a skimming of a few things that I noticed with the boots during the few weeks of ride time that I have had before Loretta's. Stay tuned for a more in depth review that will involve more of the durability side of the SupierVented boots soon right here on pulpmx.com and/or keeferinctesting.com soon. Below are a few of the product highlights of the Tech 10 Super Vented boots along with some of my impressions between the two boots.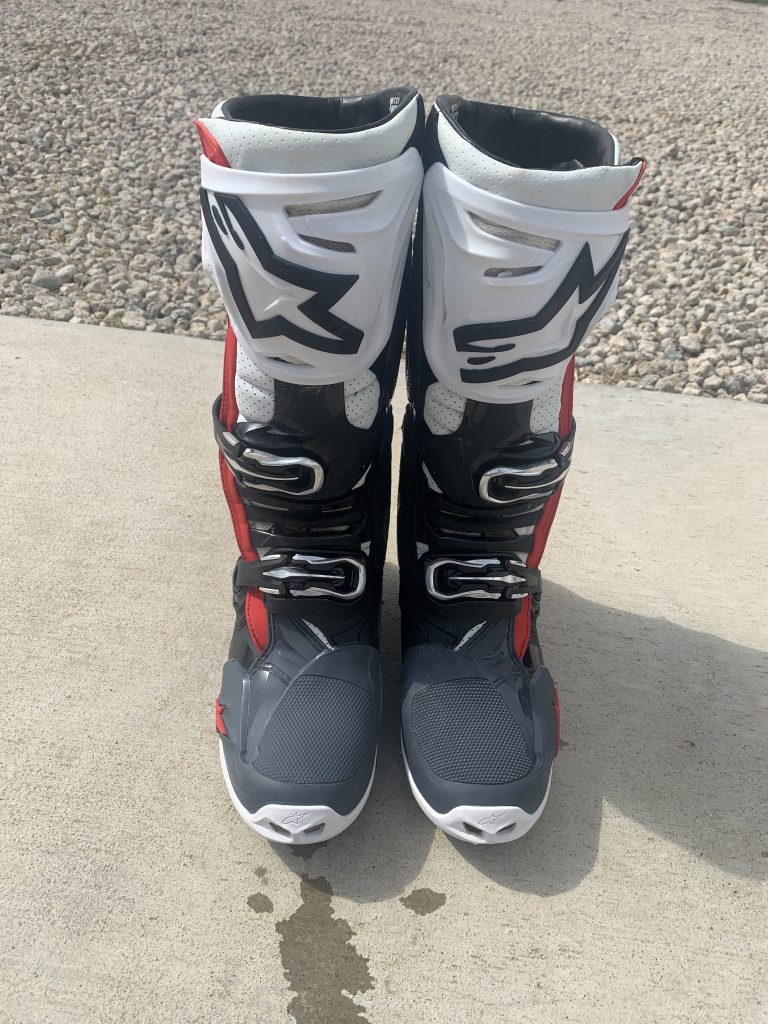 Highlights Of the Super Vented Boots:
•. Construction uses a highly breathable, perforated microfiber.
 • TPU features is combined with ventilation zones and a new air flow system sole for breathability and superior ventilation.
•Two large inlet ports on front of boot with exhausts at back for optimized levels of airflow and heat exchange.
•3D Higher Spring insole creates an effective cooling system using air channels within the sole for optimal levels of ventilation, while also creating a cushioning effect for enhanced levels of comfort.
•Evolutionary new shin plate design with ventilation windows strategically positioned to allow more ventilation without compromising the impact protection.
•Air vents on the PU lateral calf plus breathable mesh insert improve comfort and reduce fatigue on short and long rides.
•New performance double pivot motion control system features:
– Medial and lateral double pivot system for improved
levels of flexibility and precision control.
– Engineered bi-density front flexion control is strategically positioned over the mesh area, combined with a dual front blade system and shock absorber insert to offer mechanical progressive force release to dampen and absorb impact energies.
– Re-designed dual density TPU rear blade system is engineered to prevent hyper-extension while offering improved flex control and impact resistance.
•Built into the Tech 10's unique and lightweight single-piece co- injected foot chassis is the patented Dynamic Heel Compression Protector (DHCP), an innovative safety feature which includes a fully integrated collapsible heel area with expanded polyfoam to absorb high impact energies during a crash. DCHP features a directional impact protection system which significantly reduces the effect of excessive, potentially injury-causing energy being transferred to the ankle and lower leg. DHCP has been developed and tested in the demanding circuits of professional Supercross and Motocross.
•Co-injected for strength and structure, the exclusive TPU and rubber compound panels provide superb levels of grip contact, durability and heat resistance.
•The contoured calf protector ergonomically wraps around the rear leg and is constructed from a dual density compound rear blade system to offer progressive dampening of excessive torsional forces.
•Shin plate features a new anatomic design for reduced surface area and weight-saving.
•Completely re-designed sole with proprietary grip sculpturing to improve foot-peg performance, grip and mud and water run-off. Exclusive dual compound sole is seamlessly integrated to the multi-density foot base structure with built- in support. The sole offers superior durability, grip and feel while riding, and improved performance on the shifter. 
Perforated footbed for additional cooling.
• The central sole insert features a micro grip and side hooking grip design. It is easily replaceable and Alpinestars offers a full sole replacement and boot repair service.
• Inner boot has a mesh construction for optimal levels of airflow.
• Anatomically optimized for weight-saving and ergonomics, the new mechanical buckle closure system features a nylon and fiberglass compound for improved durability and strength. The new slim-line buckle closure system includes high-impact bridge closures which are cold forged for precision and strength. The buckle closure system features a memory and a quick release/locking system with self-aligning design for easy, precise closure and improved riding performance and security. All buckles are easily replaceable.

 
• Innovative, lightweight upper combines advanced lightweight microfiber with an impact and abrasion resistant TPU shell. 
• The foot shell features five different compounds in a single lightweight piece to offer strength while maintaining flexibility and structural integrity. The foot shell incorporates heel and toe protection and is highly resistant against abrasion and impact while adding to the boot's overall durability. The foot shell also includes an integrated shank for support and structural integrity. 
• Frontal protection features a dual closure system with an internal microfiber flap, plus hook and loop fasteners for a precise fit closure attached securely with a micro- adjustable, easy to operate, lightweight buckle. 
• The shin incorporates a unique TPU blade system engineered to prevent frontal hyper-extension and offer greater flex control. 
• Soft microfiber gaiter helps seal out excessive water and dirt entry, while the 3D mesh lining ensures improved air circulation and comfort. 
• 3D mesh lining incorporates anti-sliding suede on heel area to keep the foot located inside the boot. 
Highly ventilated perforated padding for optimized ventilation and airflow.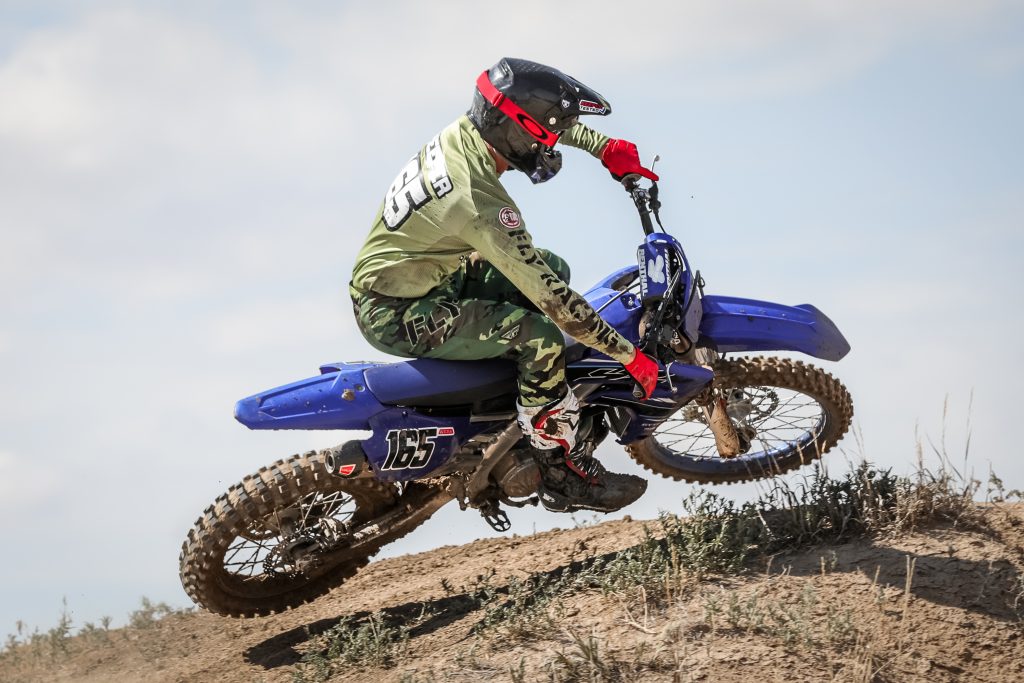 First Impression:
I want to talk about a few specific points that I have experienced with the Tech 10 SV's. So let's get to what you really want to know. Does the Supervented boot actually ventilate better than the regular Tech 10? The answer is yes, but maybe "Super Vented" isn't the right word for this boot. The SV boot does ventilate better and keep your feet cooler than the regular Tech 10, but to me it's mostly from all the microfiber that Alpinestars uses within the boot/inner bootie. Yes, the two intake holes in the front of each boot does flow air, but only if they are not blocked by mud. The intake holes on the front of the boot can get clogged with mud almost immediately, so it's not like you're going to feel a breeze coming through your toes unless you're riding super dry conditions and riding at fast speeds (think west coast Hare N Hound conditions). My feet sweat heavily, no matter what temperature it is outside and the SV boot kept my feet slightly cooler and less sweaty than the usual Tech 10's I wear.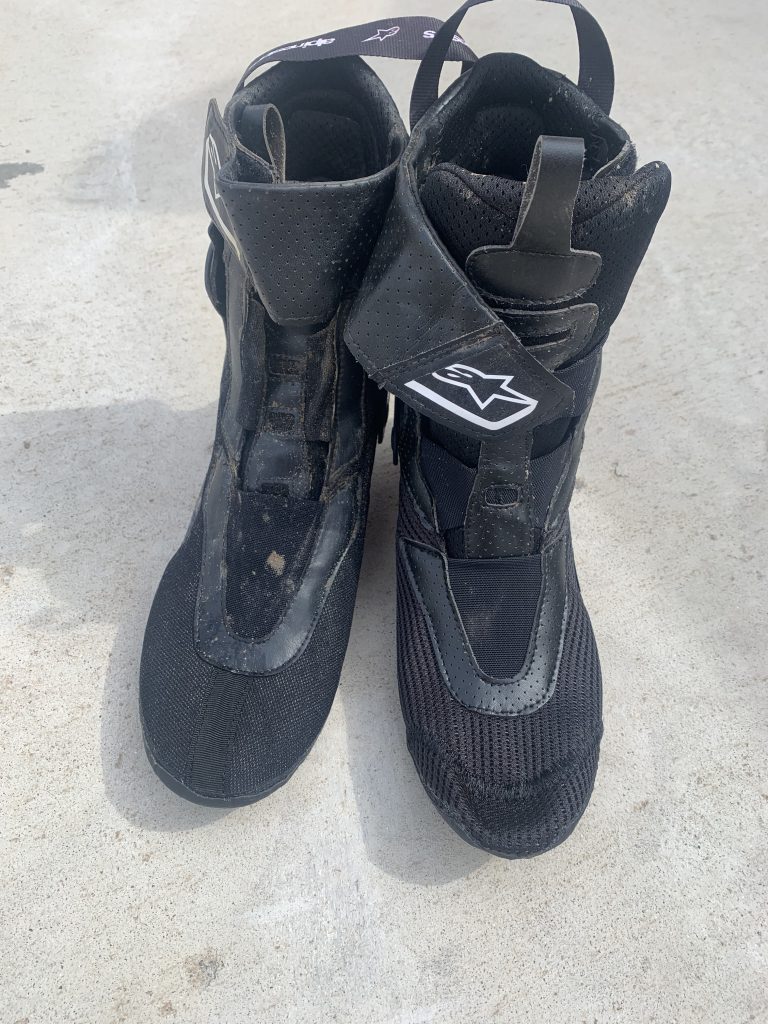 The second aspect that I noticed while going back and forth between the SV boot and the regular Tech 10 is that the inner bootie/insole of the Tech 10 SuperVented boots are much more comfortable and lightweight feeling. This doesn't make the complete boot necessarily lighter while riding, but it does make for an airy type of feel. The footbed also has vents in it that contribute to the airflow of the inner bootie design. I also noticed that the SV inner bootie dries out much quicker and doesn't hold sweat in nearly as much as the regular Tech 10's. The inner part of the SV boots dry out much faster in between motos and do not feel as crusty as the regular Tech 10's inner bootie material once dried out.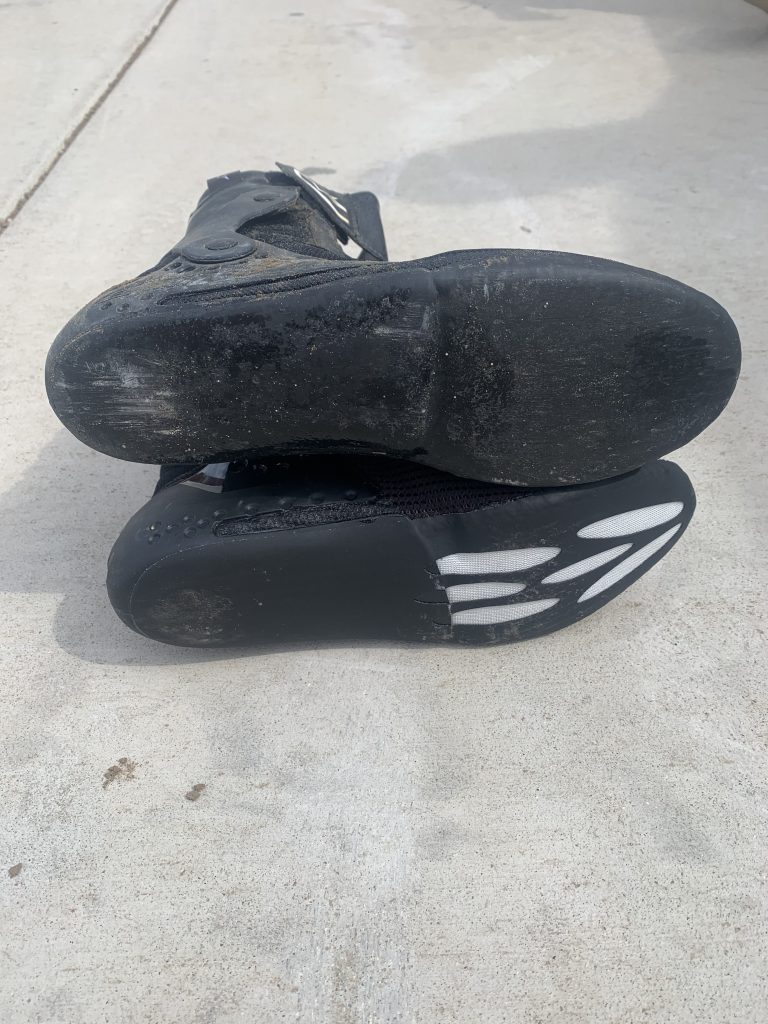 The third thing you may be asking is if the SuperVented boot lets in dirt easier than the regular Tech 10? The answer is no, it doesn't. The intake and exhaust ports do not allow a ton of dirt inside the boot because the there are fine mesh screens inside the ports holes that blocks "most" of the dirt. Now if you're riding fine sand, this could be a different story, but from what I have experienced (with the different conditions that I have tested at), these SuperVented boots aren't any worse than the regular Tech 10's at allowing dirt inside. However, I did notice that it does allow for more water to get inside the boots when washing. So if you're washing the boots make sure to pull the inner booties out every time. Also, just note that if you're riding a very wet race that these SuperVented boots may not be the way to go, instead maybe the standard Tech 10's would be much drier.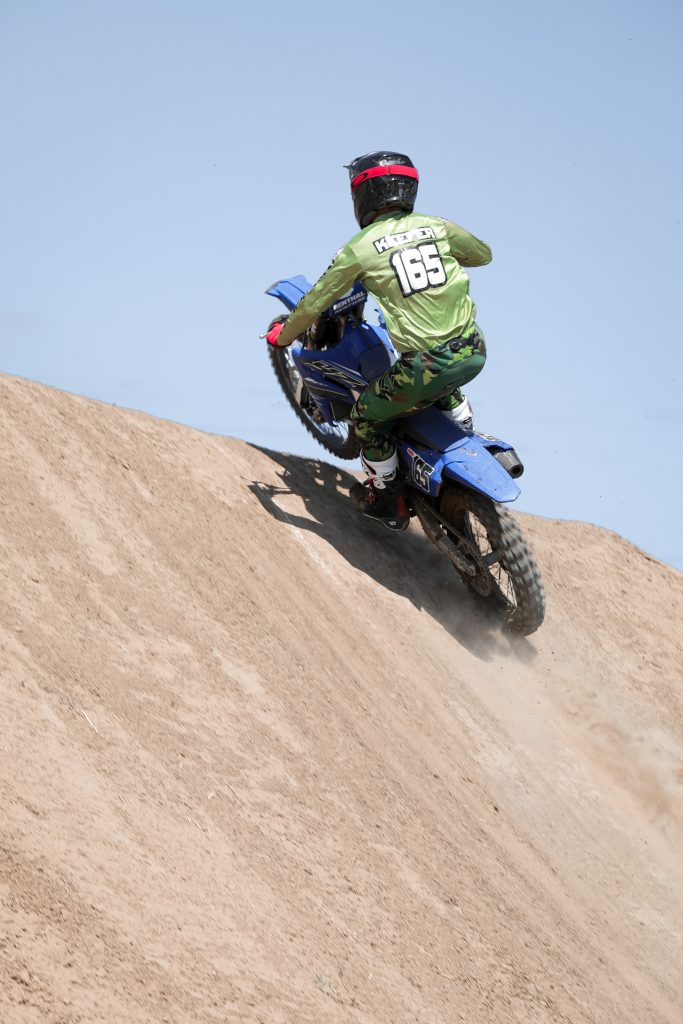 Lastly, I also noticed a more secure bite on the pegs with the new sole. The new sole is grippier compared to older Tech 10's that I have because this new sole on the SuperVented boots go up further near the toe, so when I ride on the balls of my feet I have less slippage.  
The Alpinestars SuperVented Tech 10 boots do flow more air, but to me most of that cooler feeling comes from the work Alpinestars put into the inner bootie mesh design as well as the footbed itself. The intake ventilation ports can flow air until they are clogged with mud, but if you're not riding muddy conditions, they have the opportunity to flow more air through the boot than what I have experienced with the standard Tech 10 so far. I will continue to put more time on these to see how the new replaceable dual sole holds up as well as how the integrity of the boot lasts under some heavy abuse. 
FYI: Fit is same and true to size as current Tech 10.
If you have any questions about the SuperVented Tech 10 boots, please feel free to email me at kris@keeferinctesting.com