We didn't have a full on mudder! Ironman provided the racers and fans with a pleasant day, but the track was still very wet from a storm that rolled through the night before the race. Here are some notes and thoughts from the Crawfordsville, Indiana Ironman National.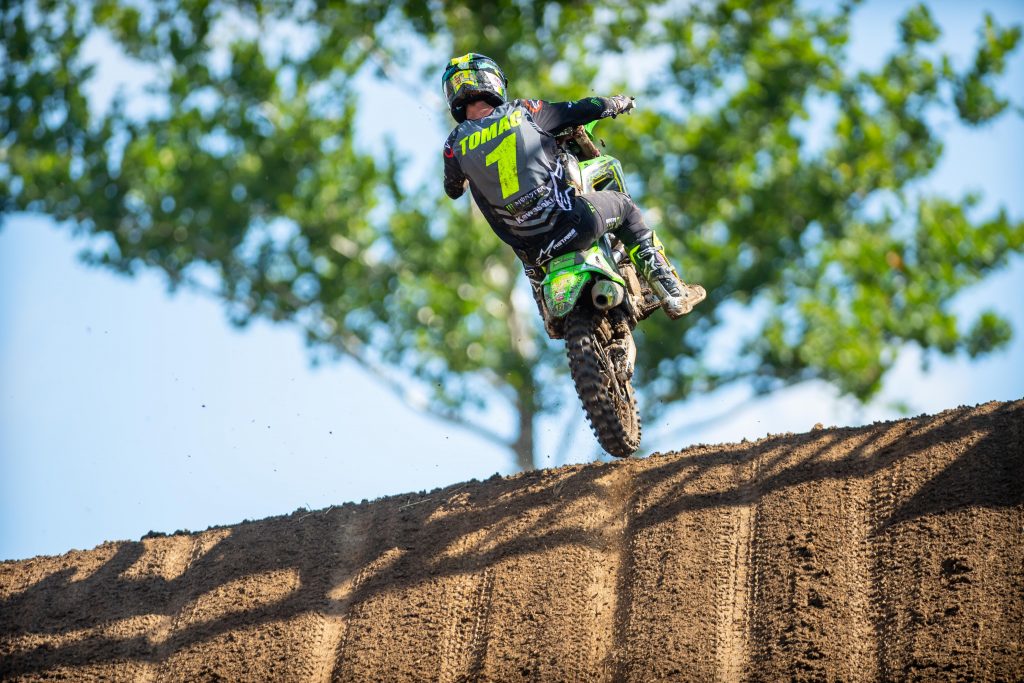 Eli Tomac: Here we go! Eli shaved some points off of Zach's points lead and looked to be a calmer Eli in Indiana. I felt like Eli was faster in sector 2 and 3 of the track in the first Moto, but Marv was really good in sector 1 and that was the difference in making the move for the win. However in the second moto Eli proved to be too much to handle for AC in the deep ruts and held off the hard charging Barcia for the "W". I watched Eli a lot in that second moto and he seemed to keep his feet on the pegs more through corners than AC and to me was more efficient in a lot of areas.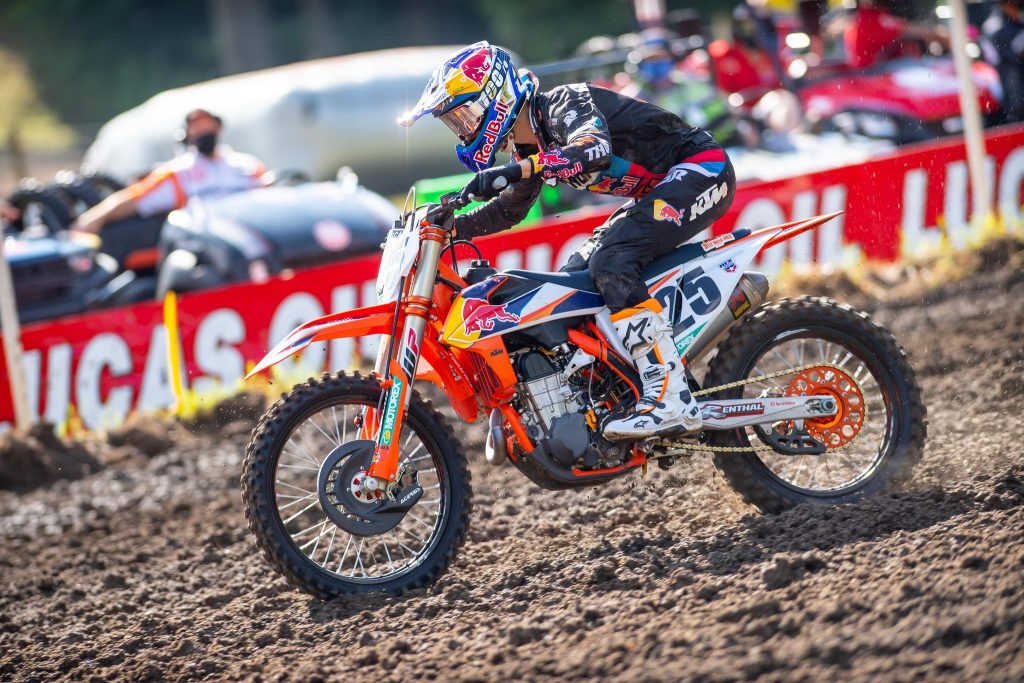 Marvin Musquin: Pretty cool to see how good Marv is this early in the series. With some more gate drops under his belt and more consistent starts he should be a contender for wins throughout the series. With the lone KTM under the tent, Marvin should be getting a ton of attention to his set up and that will be key in these upcoming rounds at Red Bud.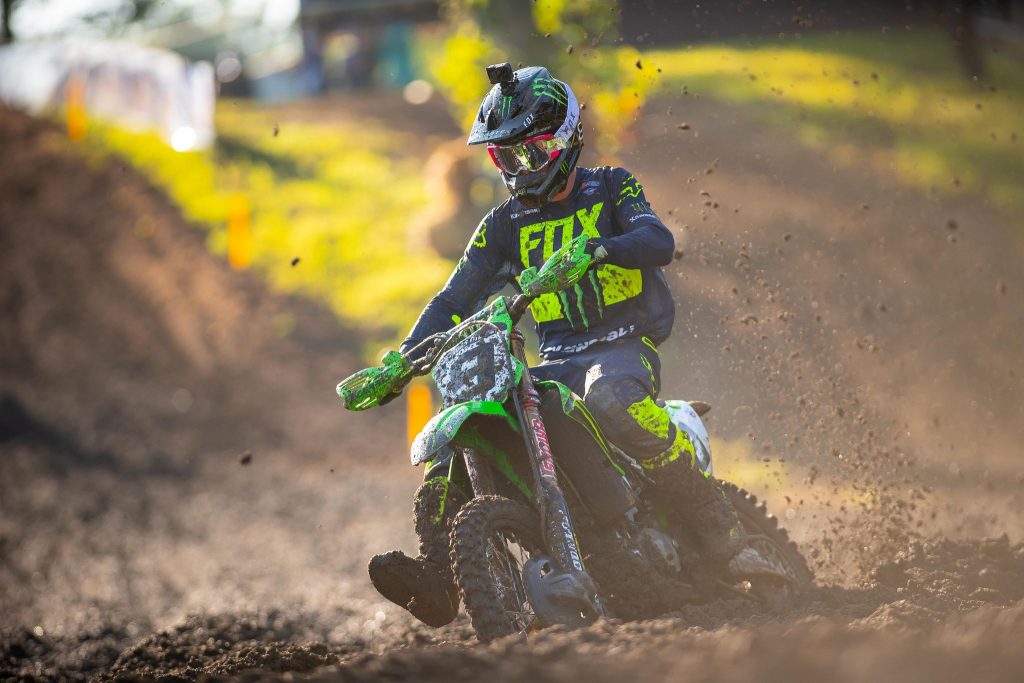 AC: AC was on fire early that second moto! The dude had plans to haul the mail early on, but I think he may have shot his wad after the 25 minute mark. Going from first to fourth that quickly is a sure tell tale sign of fatigue. However, it is better to red line and pop, in order for your body to learn what you need from it, rather than rolling around the track at 85% the whole race.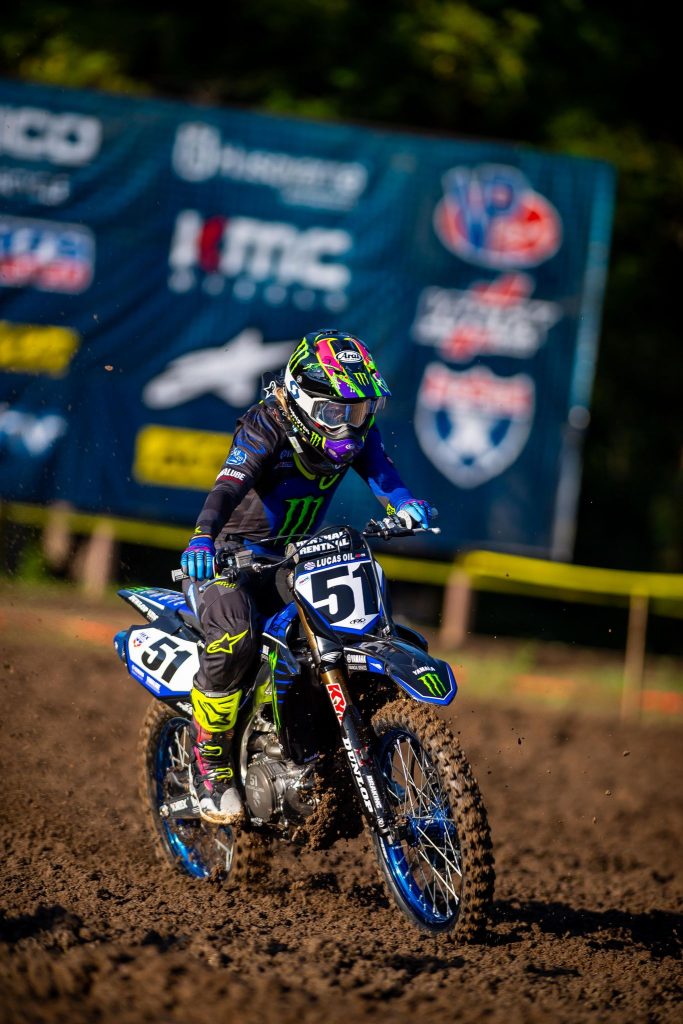 Justin Barcia: Holy shit that was a fun Barcia to watch the second moto! Whips, scrubs, one footers, slide outs, you name it, we got it from Barcia! I love it! Barcia was the fastest dude the second moto but he ran out of time. Let's hope this JB51 stays around for the whole series.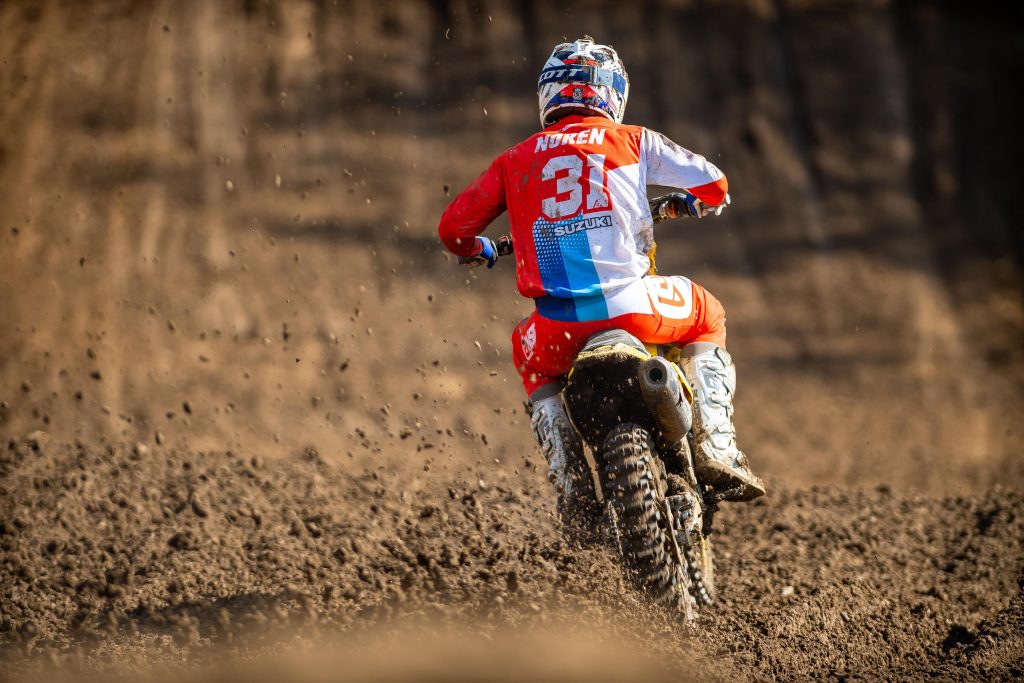 Freddy Noren: JGR RMaRMy member Freddy Noren has been getting great starts and has been sticking around the top ten the past three to four Motos. It is so crazy to me that Freddy is so good at outdoors, but is around A-Ray's speed in Supercross. Freddy has good corner speed and is starting to get some of his race fitness back from being off the bike for a bit. One of the nicest guy's in the pits, so let's cheer on Freddy and his yellow bike at Red Bud! 
Henry Miller: I don't know much about Henry, but I do know that he rides outdoors well, has great style on the bike and seems to do a crap ton of suspension testing on his KTM 450 SX-F. Almost every time I look on his Instagram he is testing new settings. A 12-14 for a privateer effort is bad ass and should be noted. It must be all that suspension testing right? You're only as good as what you try! 
Alex Ray: Poor A-Ray! Alex has went DNF-DNF, DNF-DNF, 23-34. This weekend Alex had clutch issues the first moto and realized that he had a front flat while he was sitting on the line the second moto. It was too close to the start of the moto for the team to change the wheel so in true A-Ray form, decided to say "screw it" and race the second moto with a front flat! I can't make this stuff up!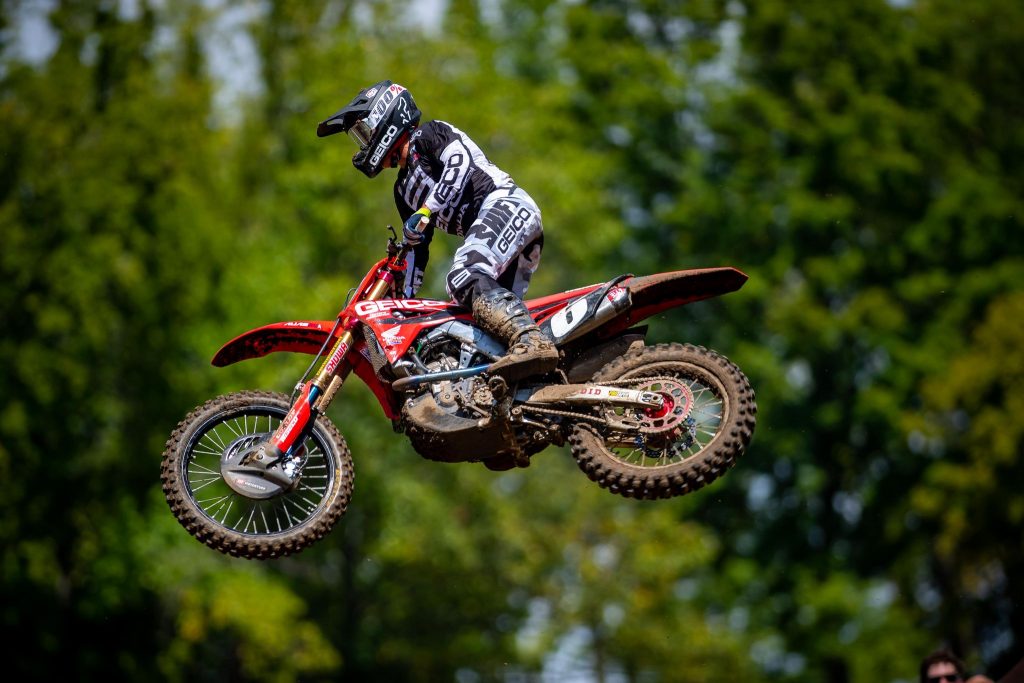 J-Mart: Jeremy's first moto win since his back injury and holy crap that has to feel so good! I don't think Jeremy is as fast as Dylan, but to me he is the second fastest guy out there. He doesn't look particular pretty on the bike, but he can hang it out and let that Geico Honda float underneath him for 35 minutes. He is strong! O'show was quoted saying that Jeremy was one of the only riders that he couldn't break when training off the bike! The dude will be there at the end of a moto, no matter what conditions.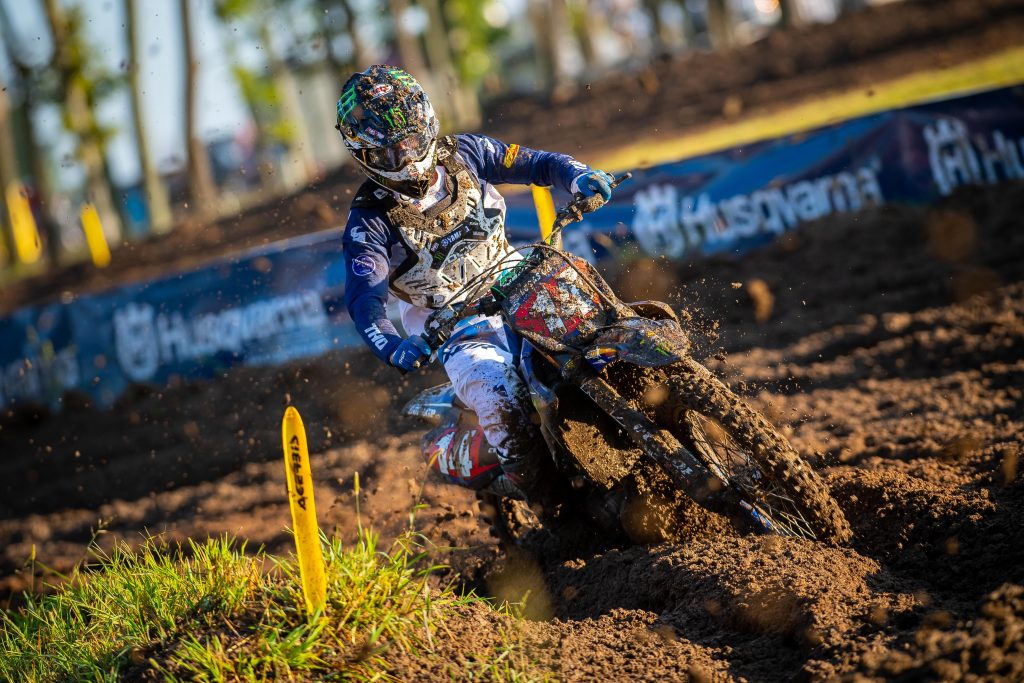 Dylan Ferrandis: Dylan is on another level than everyone else. Going from last to third in the 250 class is crazy and he seems to make up time with line choices and corner speed. His line choices are just smoother and flows much better. He doesn't scrub like crazy or look particularly faster than everyone while racing, but he just puts the track together much better than everyone else. I watched Ferrandis ride during the week at a couple local So.Cal tracks and he is just so damn good at corners. He charges into the corner hard, brakes evenly and then rolls out with so much rear wheel traction it's mind blowing!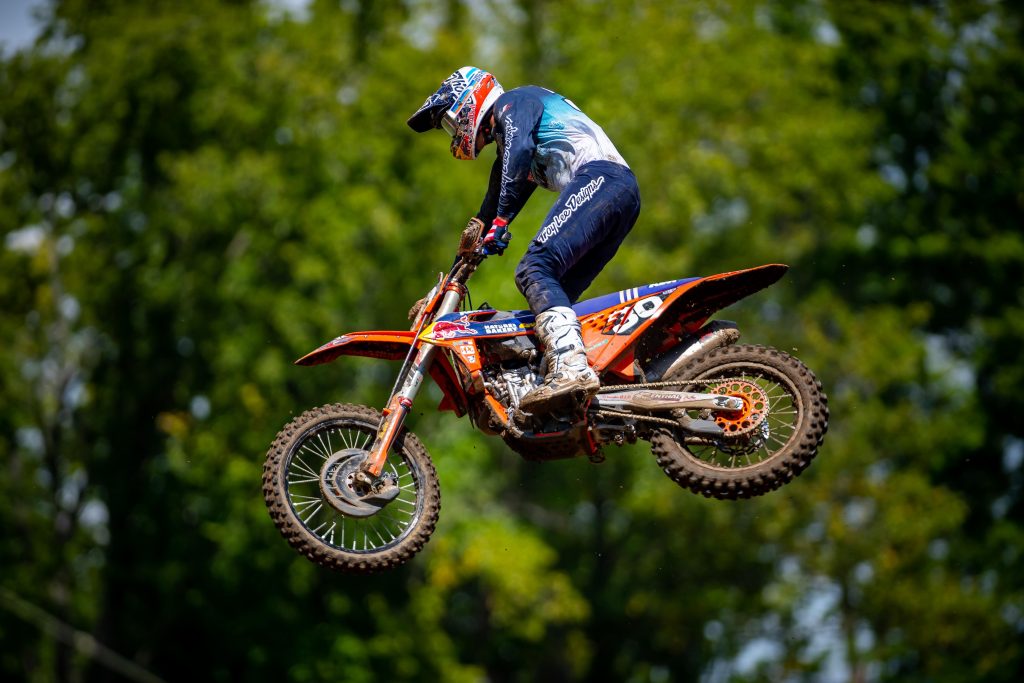 Brandon Hartnraft: This is cool! The smily face assassin rode great and was legit all day Saturday! B-Raft is a bigger dude on the bike, but is slowly gaining confidence and this ride will prove to himself that he belongs. I know he has worked hard on getting the right set up for himself on that TLD KTM and now that he has a podium, the team should stick with this kid another year for 2021.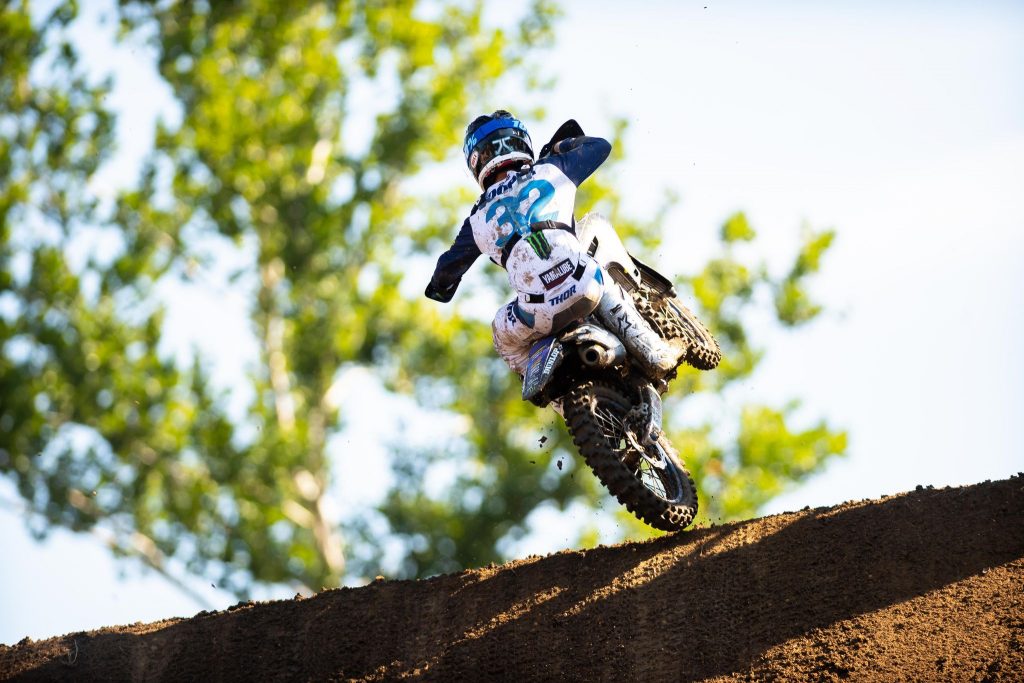 Justin Cooper: Anyone else wondering what the hell is going on with Cooper? I thought he would be the guy to give Ferrandis a run for his money outdoors, but it seems to be a slow build this season. A second in the second moto shows that it is still there, but the raw Justin Cooper speed of last year just doesn't seem to be there in 2020. Cooper is good at Red Bud,
so let's see if he can turn his season around on Labor Day weekend.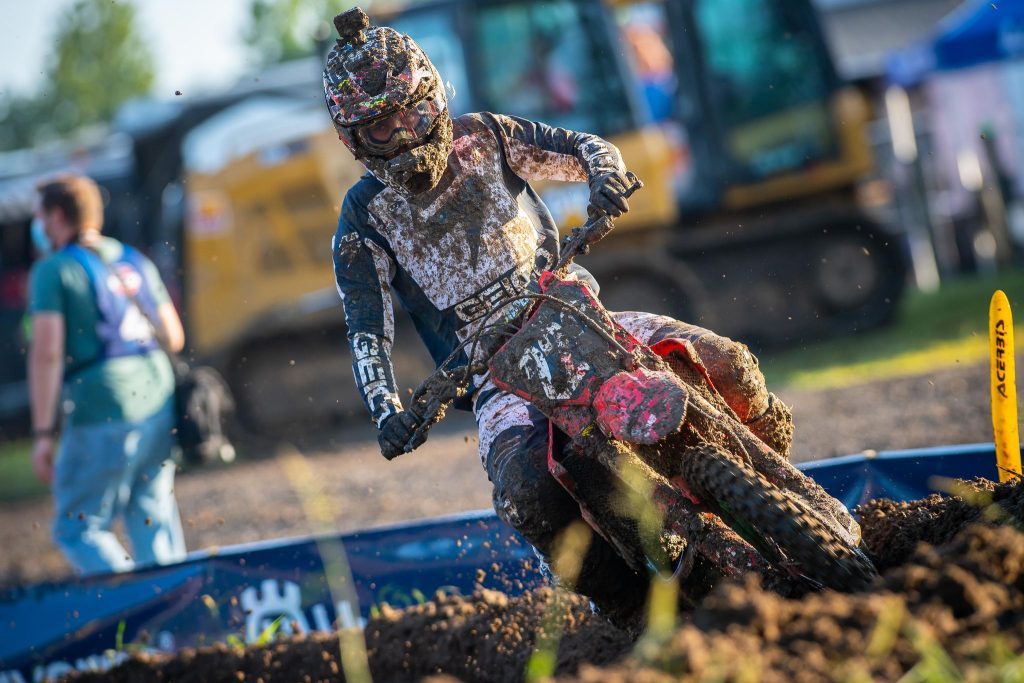 Carson Mumford: My guy Mumford is doing pretty good for his full year in outdoors. Some more fitness plus a little more speed and he should be that consistent top 5 rider in the outdoors. Camp Mumford up in the high desert has been slow lately, but hopefully we can get it popping off again soon! Also if you watch Carson ride lately he is looking more and more like Christian Craig. The two ride together a lot so I think some of CC's riding style has been rubbing off on Carson. Check it the next time you're watching both of them ride.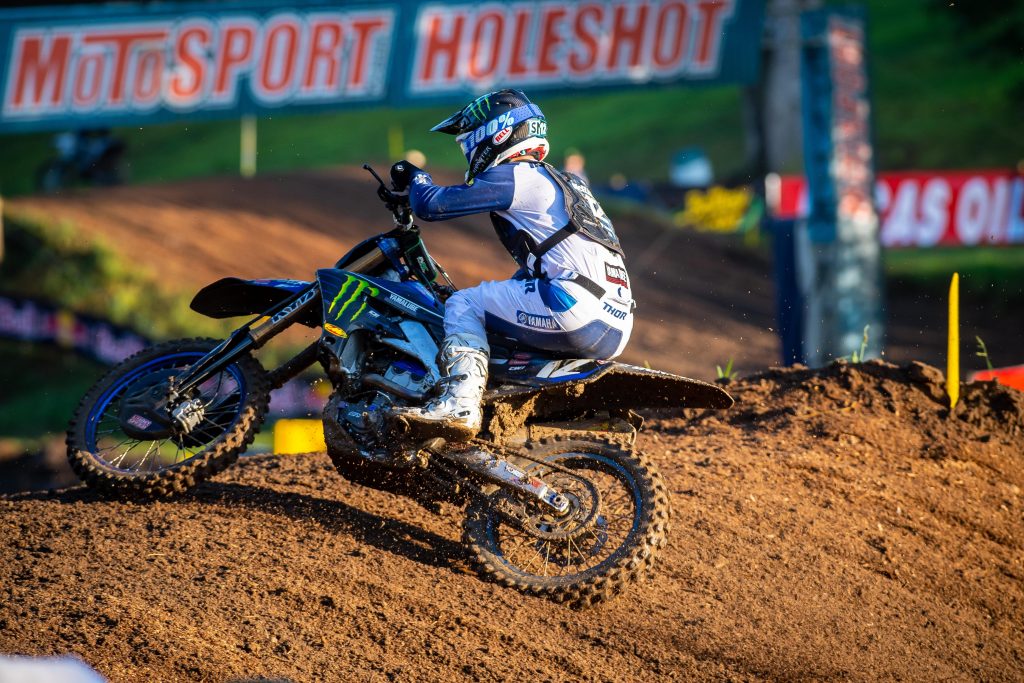 Shane McElrath: Shane has the speed as he was the fastest qualifier, but some bad luck in the first corner in the second moto did Shane in at Ironman. Look for a better result from Shane come Red Bud.