Tuesday night racing is cool! Round two of the Monster Energy Supercross is behind us and it was a crash fest. The track was turned around from Saturday and managed to be even faster than the first round. The top riders were laying down 41 and 42 second times, which made the meant that the 450 riders did 20 laps in the main event! There were a few things I noticed from the high desert and am here to share those with you here! If you want to chat about the race or maybe point out something that you see that I didn't, you can email me at kris@keeferinctesting.com.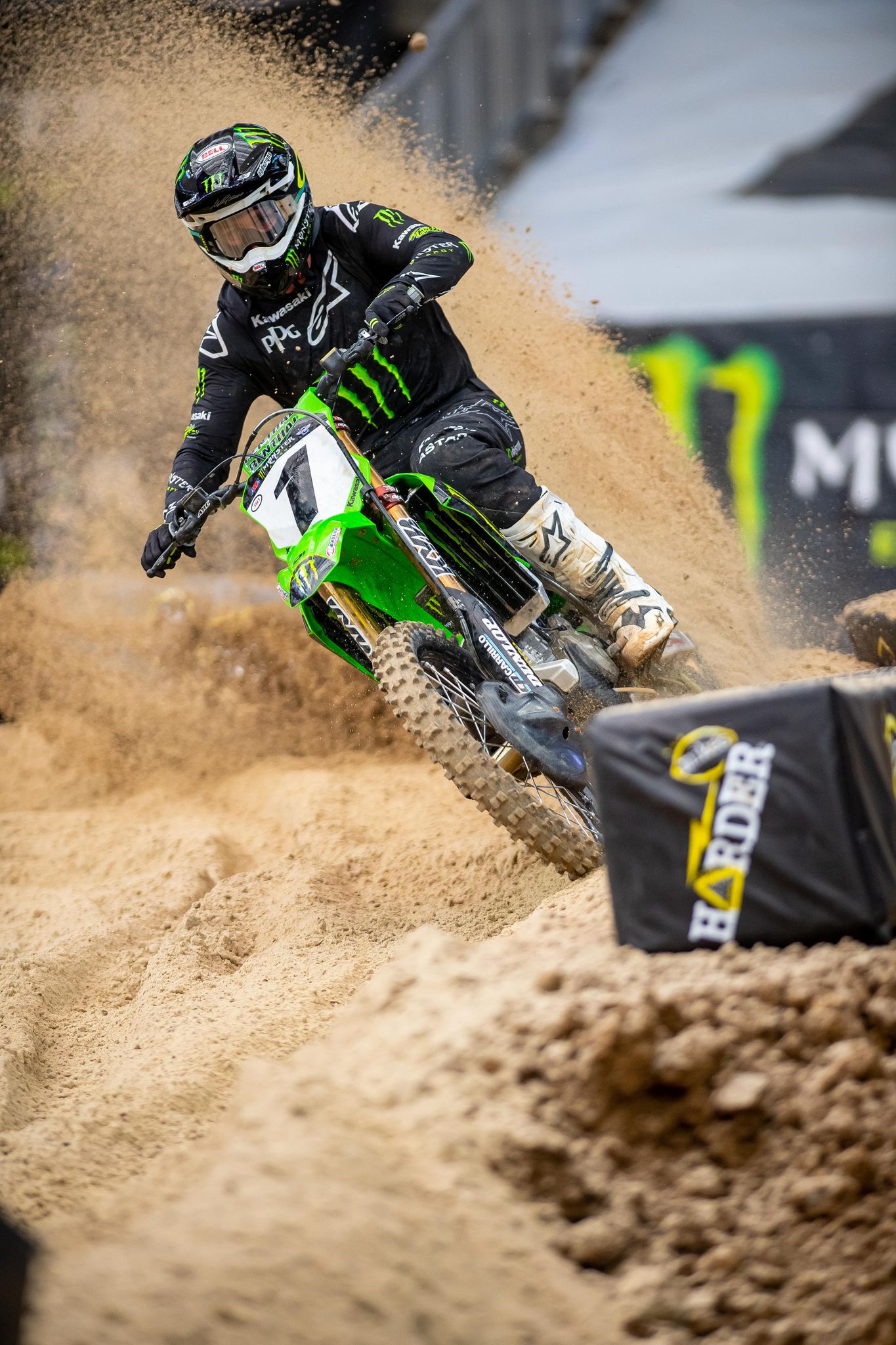 Eli Tomac: Eli proved Saturday night that he can actually get a decent start in the main event! This is what can happen if Eli can be top five on the first lap. What is funny is that I feel like most of the media is talking about other riders than the rider that has the #1 plate. Some of this might be due to the fact that he's either checked out or he's mired mid pack for half t he race. He will have to get control of some of his emotions when he finds himself in the back of the pack as he sometimes tries rush his passes. Could we see a back to back win come Saturday? I am not betting against him!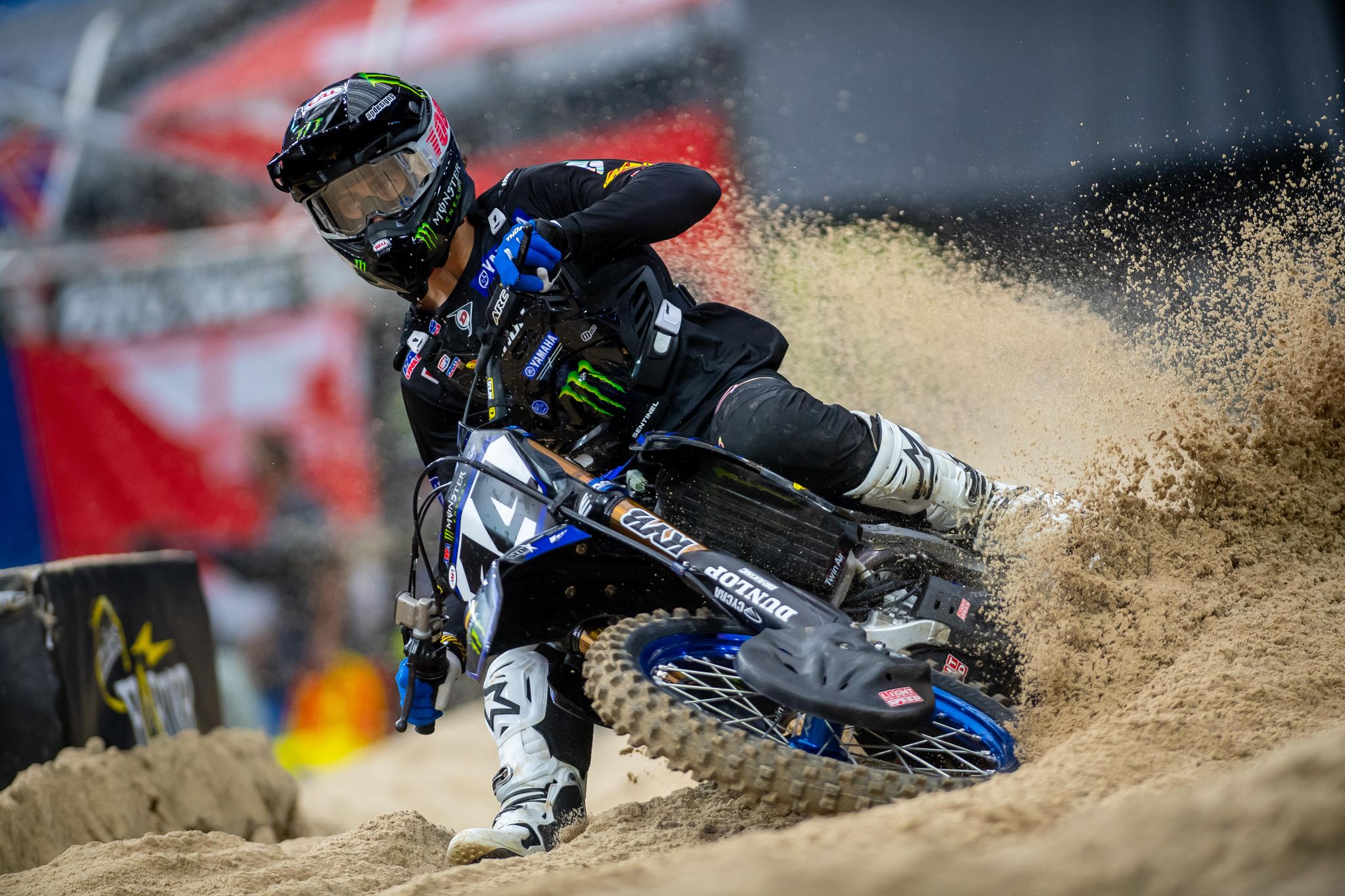 Dylan Ferrandis: Wow! Even Dylan was shocked that he got second Tuesday night. After breaking his hand in the early part of December, this is a huge result for Dylan and the Star Racing Yamaha team. There has been a lot of shit talking going on about the Yamaha YZ450F within some current and ex team riders in the paddock, but this proves that the bike is capable of running up near the front of the pack. Star Racing Yamaha has done a lot of work to these bikes and Dylan is one of the riders that has commented on how much he likes riding it. I have heard the Star Yamaha YZ450F has lost almost eight more pounds since it's time at the factory and that the power is seen easier to manage on the track. With this result of Dylan's Tuesday night in Houston, I think this can start a snowball effect that can see him get more confidence against the other more well established 450 factory stars.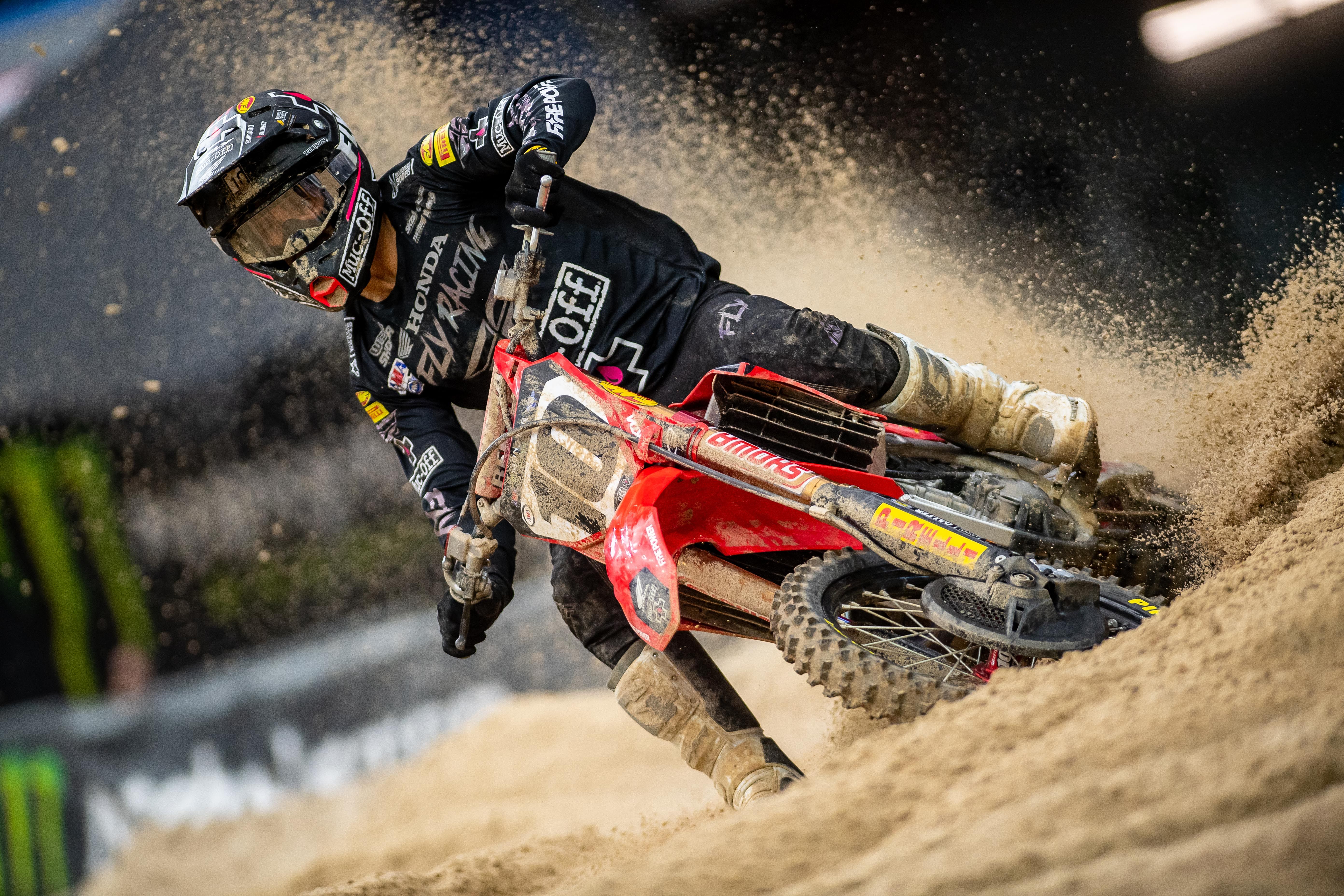 Justin Brayton: I am so stoked for Brayton and the whole Muc-Off Honda team! All of these guys on the team are great humans and pour heir heart into because the just love the sport! I stated in last week's Daytime article that JB wanted to slow his bike down a little, but I got confirmation that he told the team that "I just need to man up and learn to ride it" and from the looks of it, he did just that! Brayton has always been a great starter and with a Jamie Ellis tuned engine under him, his starts have remained great! It's cool to see JB and the 2021 Honda CRF450R do so well this early in the season. I am happy that a little slice of me is within that motorcycle.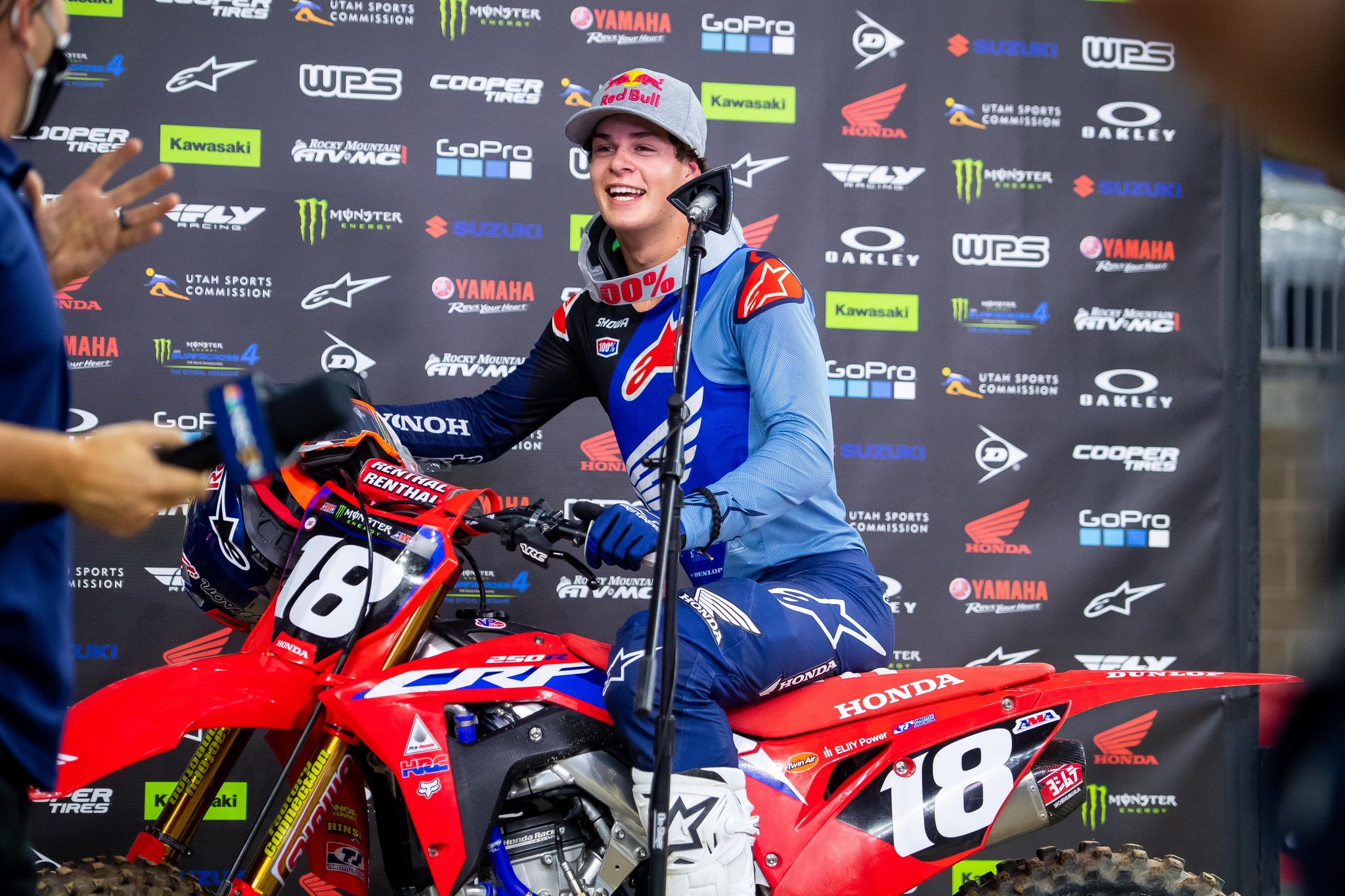 Jett Lawrence: Holy starts Batman! Jett came flying out of the gate in the main event and looked like he was a season veteran in the class all night. How about that Honda power eh? No one talks about how good this CRF250R is! Smooth riding and some great line choices got him his first W of his young career! I really hope Jett doesn't try to overplay his unique personality and continue to be himself. I know the kid is marketable, but let's not try too hard to be funny every time a camera is on him ok? The factory Honda looks incredible and from what I am told the bike hasn't changed that much internally from last year. Going to be a great east coast series!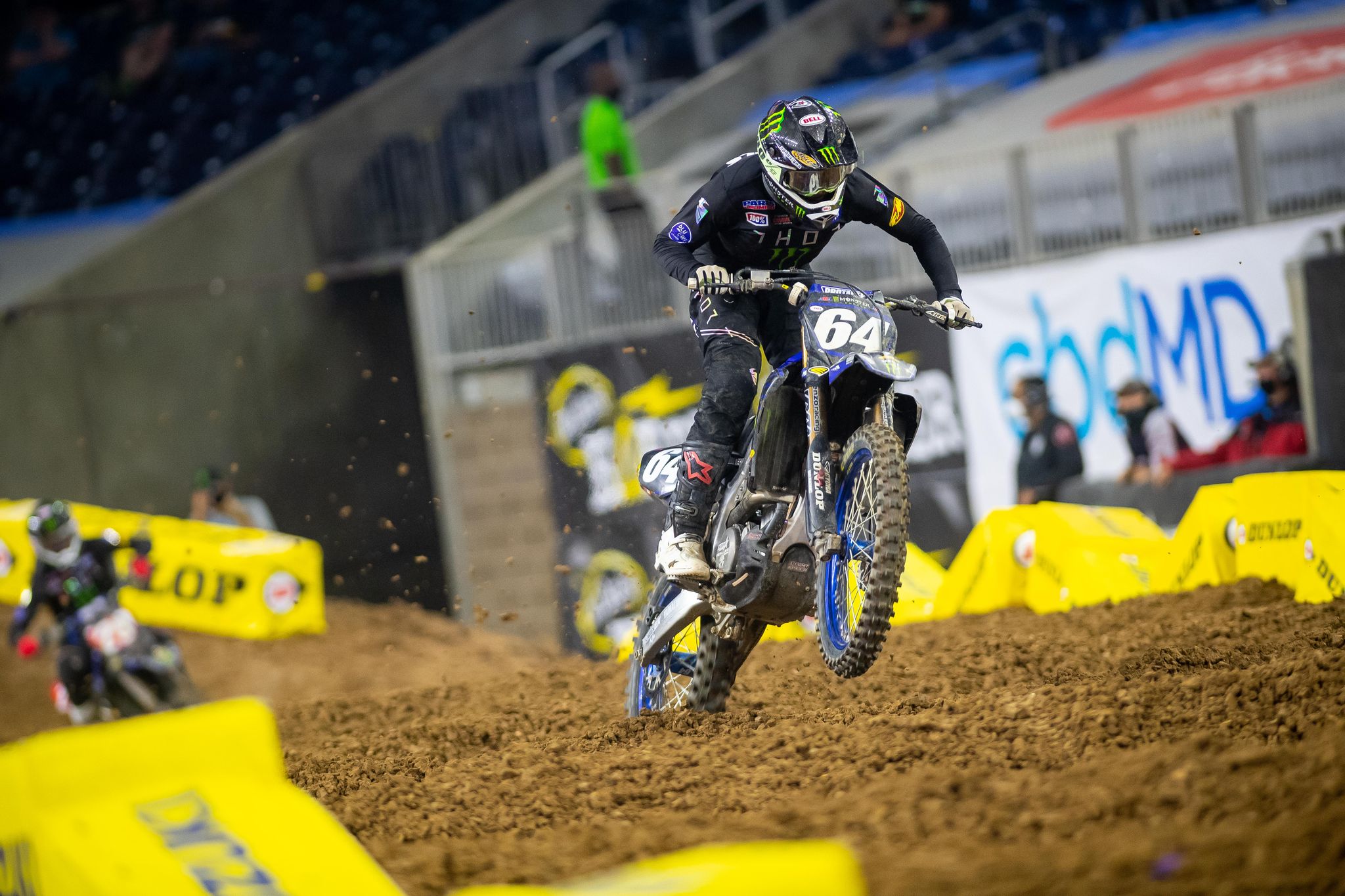 Colt Nichols: The dude is just so underrated. It's like Colt's technique was built for Supercross. He is centered on the bike well, has a smooth style, yet the dude can't keep himself off the ground at times. Well, in the main event he put it together and managed to get better as the race went on. With some more great starts he could steal away a win from the other two riders he's sandwiched against on the podium this season!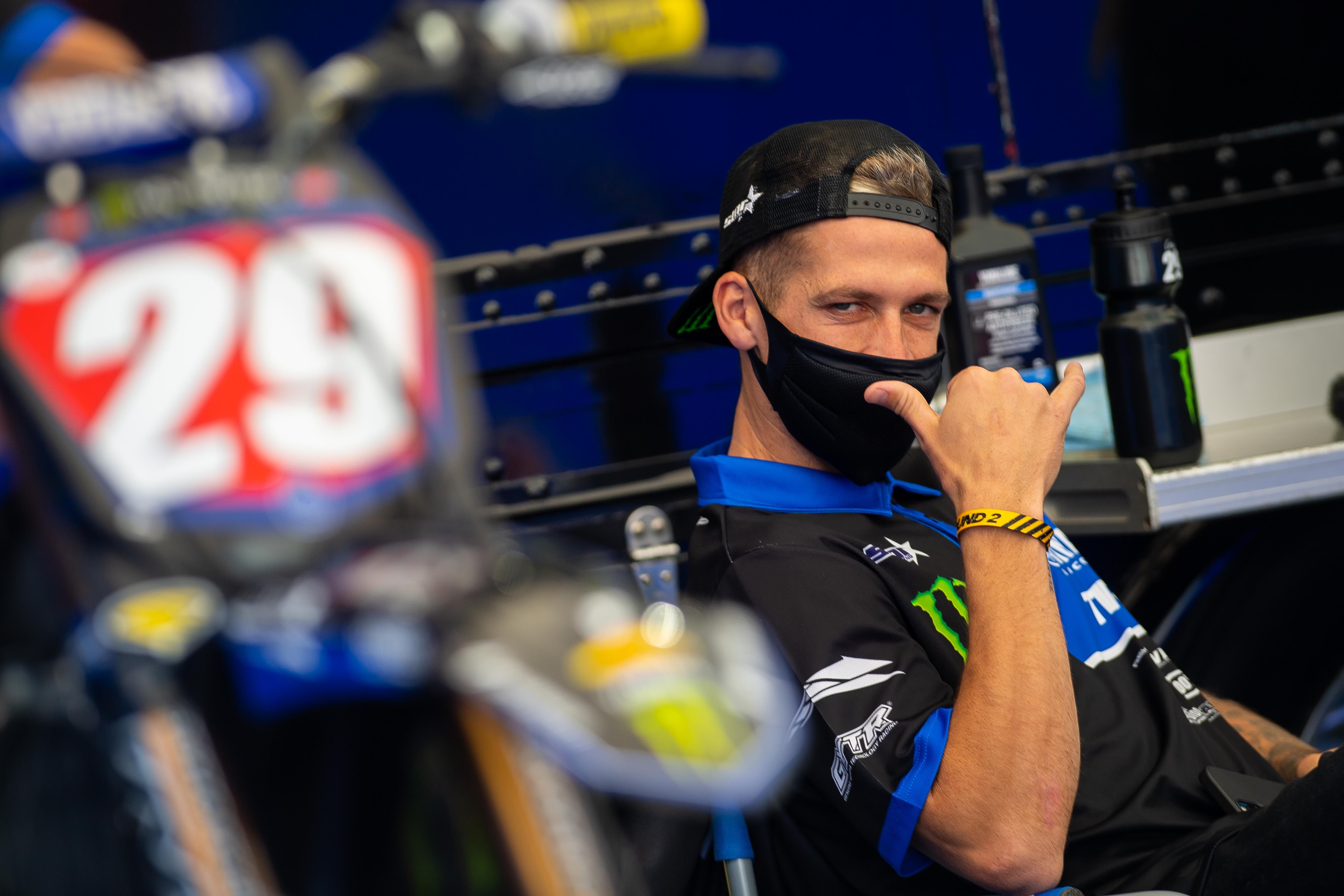 Christian Craig: Arm pump? I don't know, maybe we will find out later in the week, but CC just didn't look to have that aggression in the middle part of the main event like he did on Saturday. However, consistency will win this title and to me he still looks to be the most consistent rider.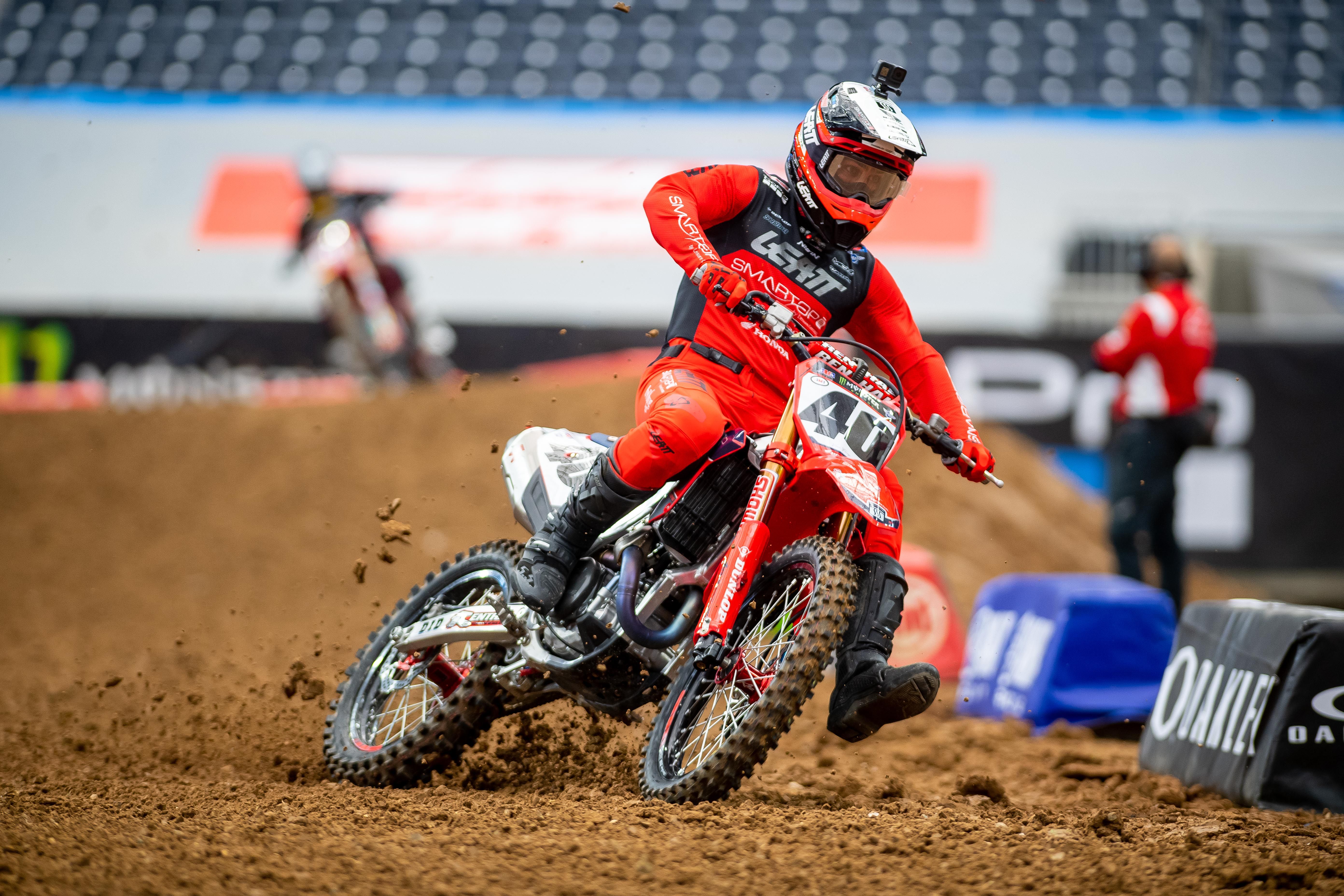 Vince Friese: A couple things here. Vince is good, dude! Second is why the hell did he push the eject button over that rhythm off the start? I played it back numerous times and it seemed like he just said " nah, fuck it, I don't want to be on this bike anymore". Weird! A 15th in the main event doesn't really show what this guy can do. I feel like he can be a top ten guy as long as he stays on the bike.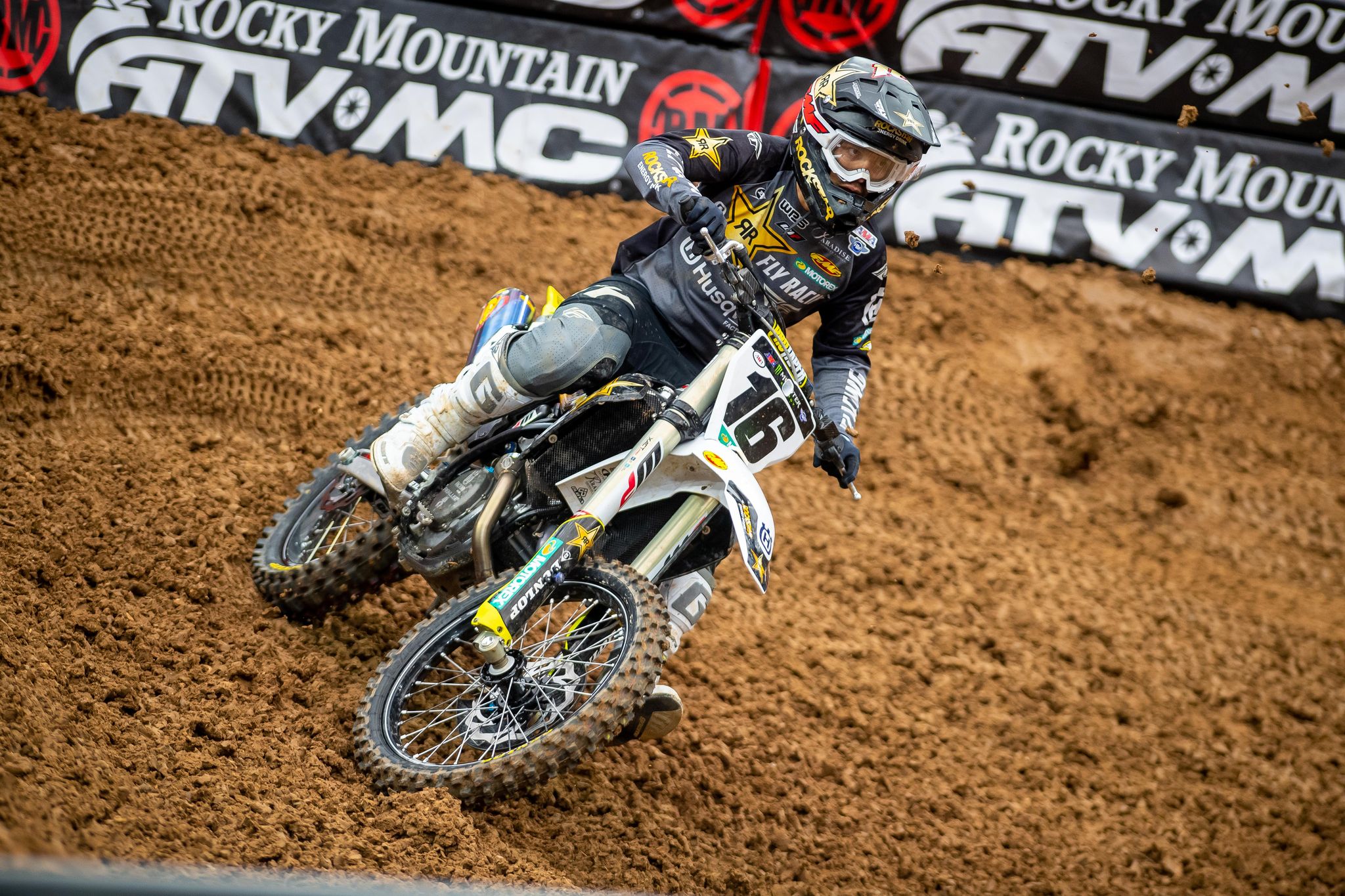 Zach Osborne: Don't worry about Zach! His speed is there, he just needs to minimize the mistakes and he is going to string a couple wins off this season. This track bit a lot of guys, so being able to walk away from last week's press day crash as well as this main event crash is something that he needs to be thankful for.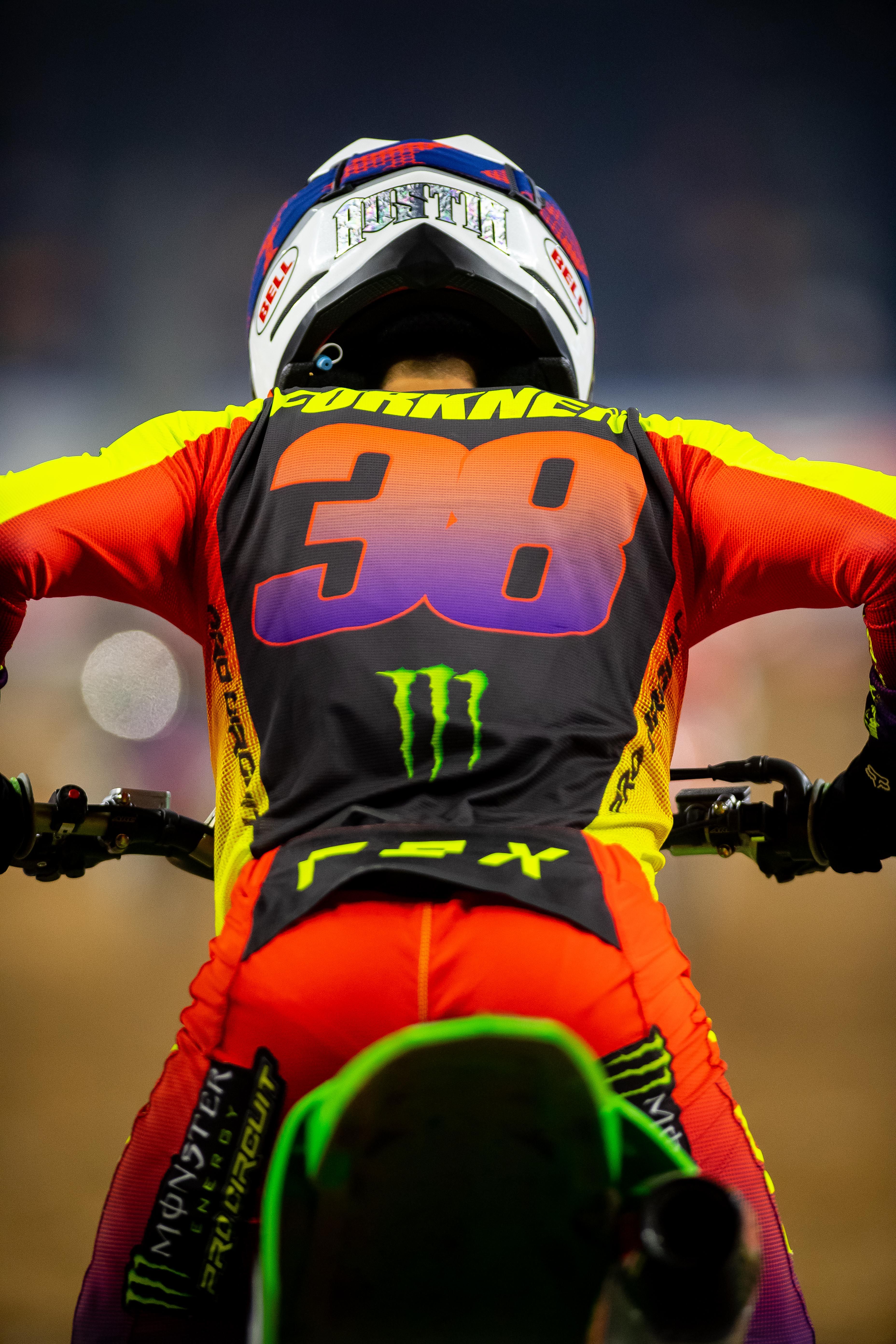 Austin Forkner: I mean, WTF! I understand you want to go for it, but holy crap dude! It seems at times Austin's decision making is not the best right? He is balls fast, but has these moments where you are just like, "why did that just happen"? The kid wants to win! I get it! Can we get Ivan Tedesco to help him more with his mental game Mitch? I feel like with a guy who has been there and that he can respect might help him get over these "mental mistakes" that he experiences more often than not. Yes, I still feel like he can win one of these at any given time, but barring a holeshot runaway, I feel like he will make a mistake/dumb move if he's coming through the pack or being pressured.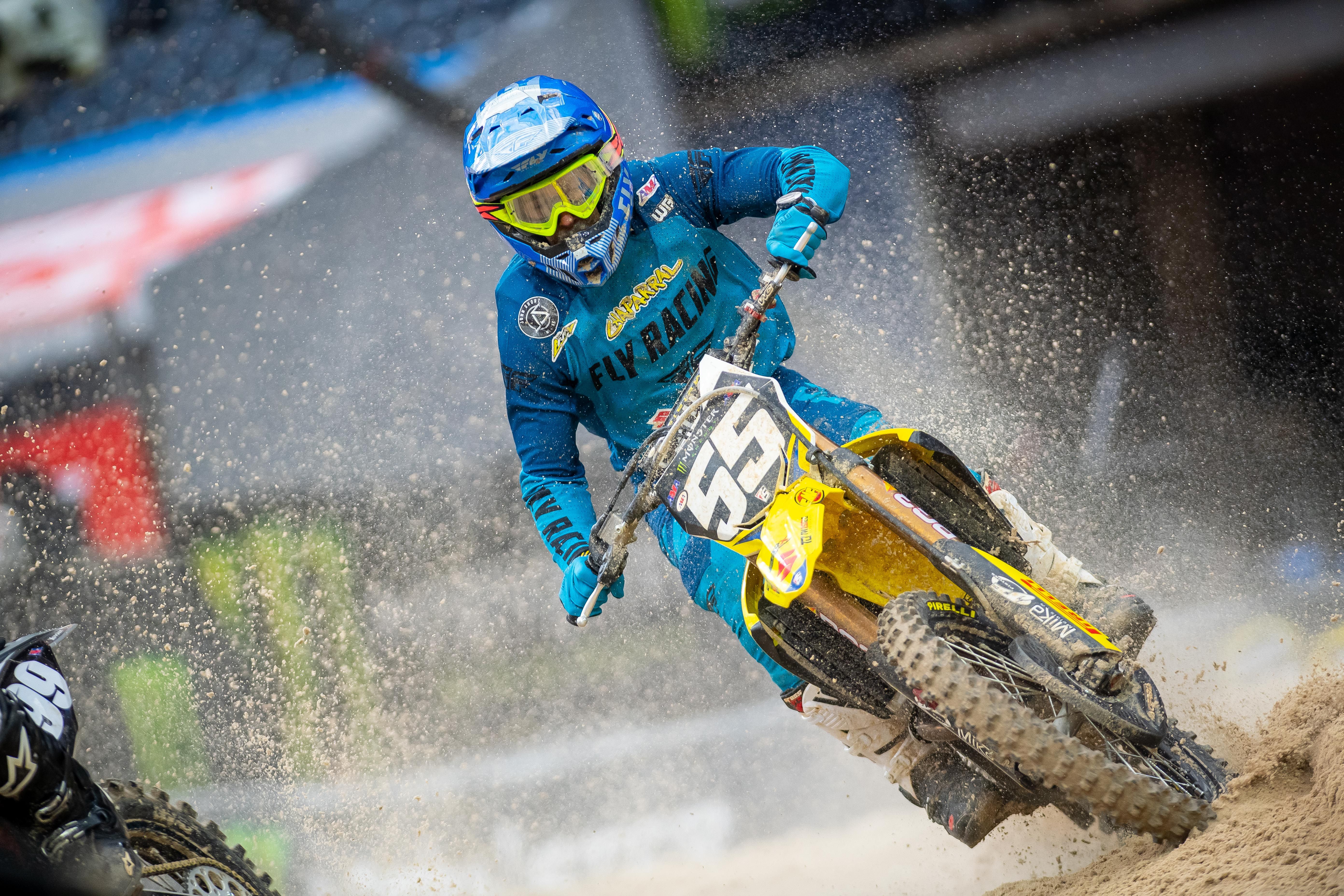 John Short: RMaRMY!!!!! The other Short has been riding good and giving yellow RM-Z250 fans the only thing to root for in this class! I just wanted to tip my hat to you "other Short" for riding a brand of motorcycle that is unpopular at this time. Oh and did I mention that his Suzuki looks good! NOT SLOW people! 
250 LCQ: If there is a race that I love the most, it's this one! How many mistakes can you make during the course of an eight lap race? A whole hell of a lot! Some of these dudes in the top four need to stop trying to take each other out and make passes that will get you to the main event. That's the goal here, remember!?
First Corner: Way to think this through AMA/Feld! WTF! You put a first corner that cuts across the second lane of a track? Why? How? Oh and then you expect riders to obey the red cross flag when they are all bunched up like college students at a rave? WE literally witnessed Raper and Bogle almost get landed on because they got caught up in the first corner. We say red cross flags, red flags, yellow flags in almost every race of the night and we want to keep these riders safe? Holy crap! I mean you don't even have to be an enthusiast to see that this design wasn't the smartest! Can we please try better to keep these dudes safe? Please!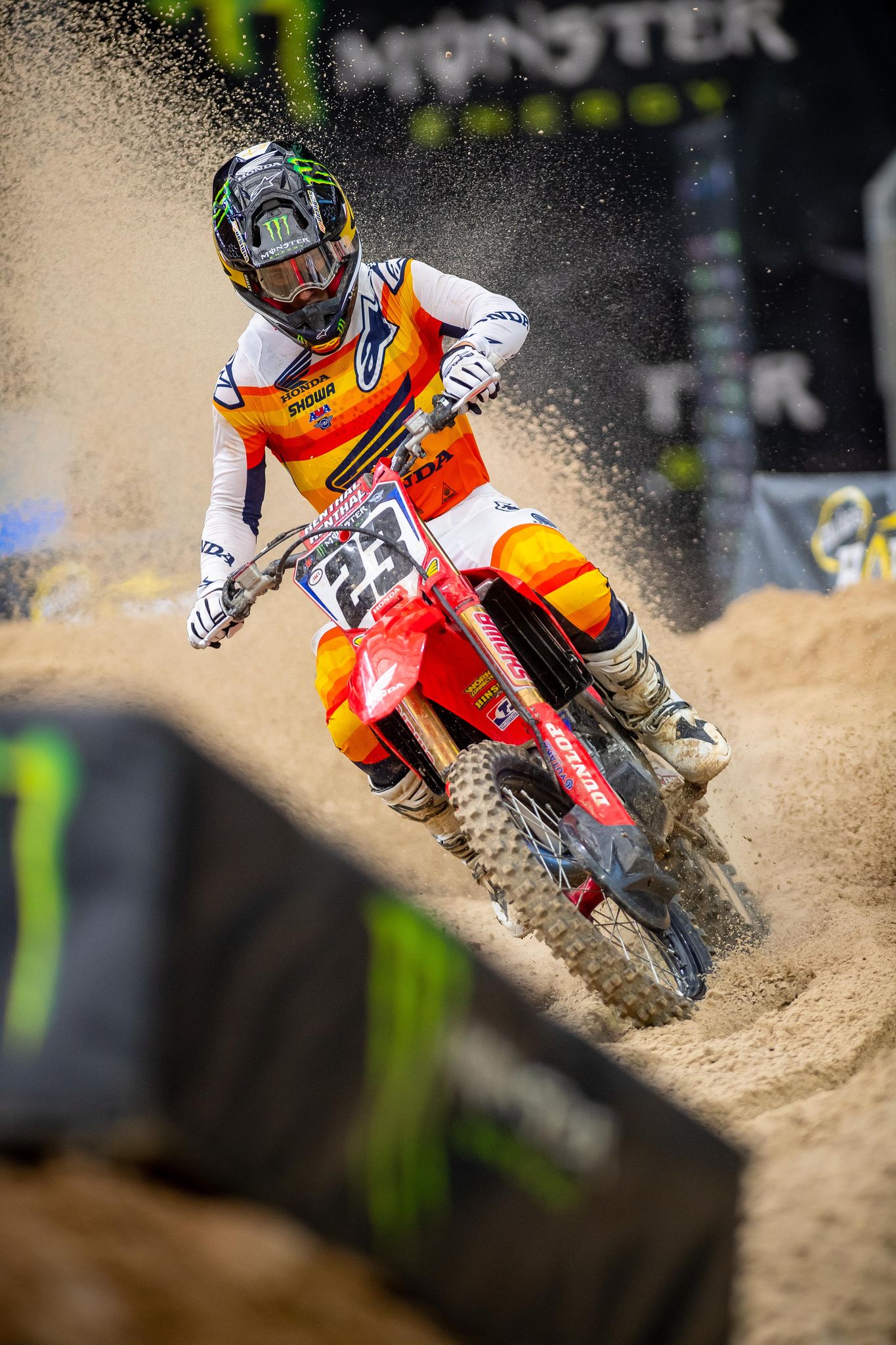 Other Things That Are Worth Mentioning (Quick Hits): 
Kevin Moranz was the first rider to triple out of the sand during the night show in the LCQ! 
Chase Sexton's Alpinestars gear was best by far of the night and his crash was brutal.
Sand is ok in Supercross, but the riders need to know when to bury the bike and when to NOT bury the bike. Lots of crashes because of knifing the front end. Chill down!
Whoops before the finish is always a great idea. 
Adam Cianciarulo was the quad god of the night. 
The docking of the points situation because of a Red Cross violation seems unwarranted in at least Roczen's case. You can't just whip out a Red Cross flag and expect a dude to stop while he's already mentally past that area. Can we at least be more like NFL and have some replays of the situation, then get someone who at least can ride a bike currently to judge if it was a bad move or clearly too close to call. That is all…