It's awesome and so weird to have a race on Tuesday, but even though the main events were kind of a snore fest compared to some other races we've had this year, there was some off the track issues that we can talk about right? AMA? Bueller? Bueller?  There is not a lot here this round, but here's Daytime!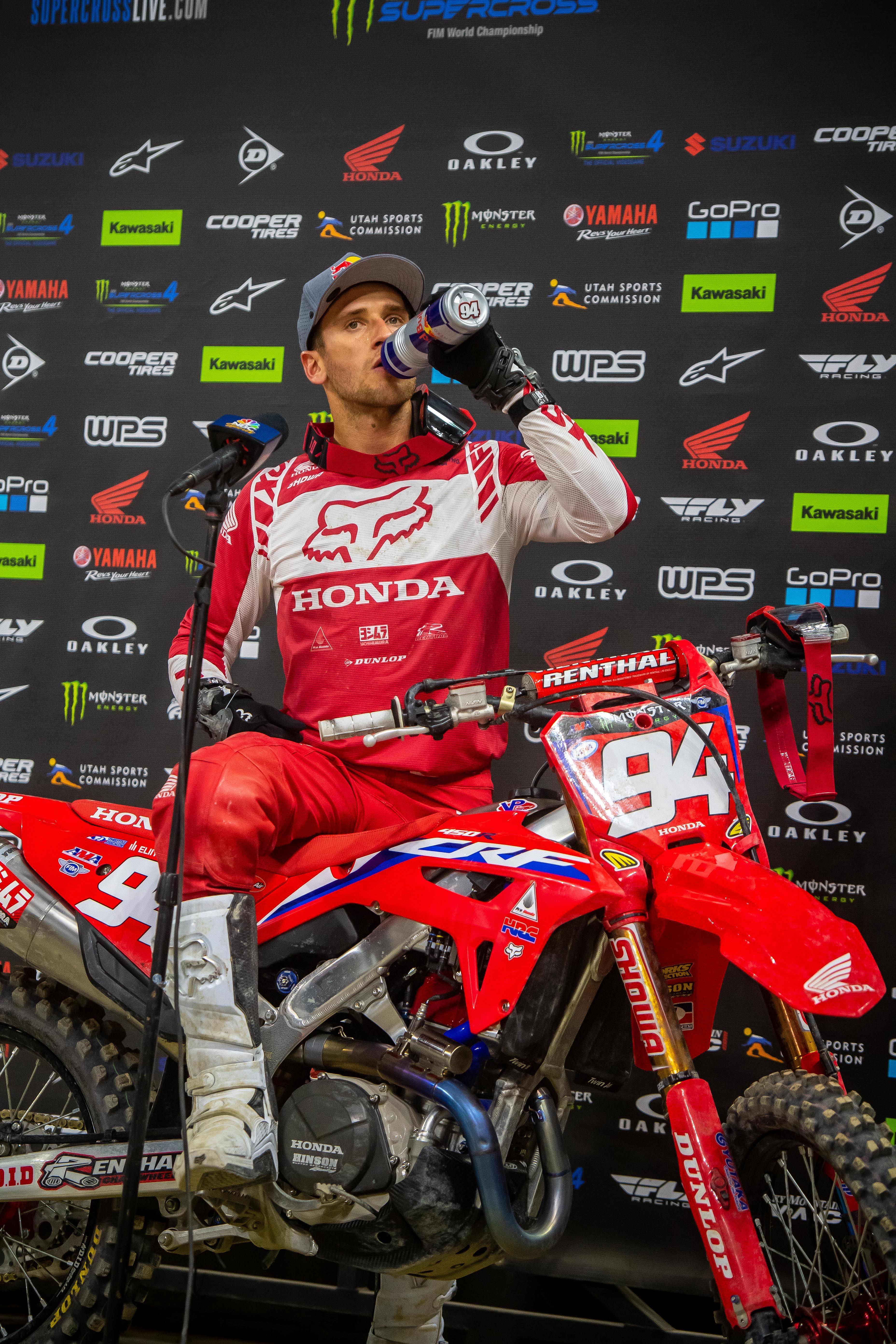 Ken Roczen: Kenny said before the season started that he felt like he was on 2017 form and to me he has held that statement true! Even though the production 2021 Honda 450 has seen it shortcomings in the production world, Kenny has been happy with this machine from the beginning. With a lead over 10 seconds at one point in the main one has got to wonder if this streak will continue. Roczen's starts have also been improved and a lot of Kenny's success this year has got to be attributed to Trey Canard and his ability to get a setting figured out for 94 earlier in the year. Trey is the guy behind the guy right now, but from my time spent with Trey testing production stuff, he has been a great addition to the Ride Red family.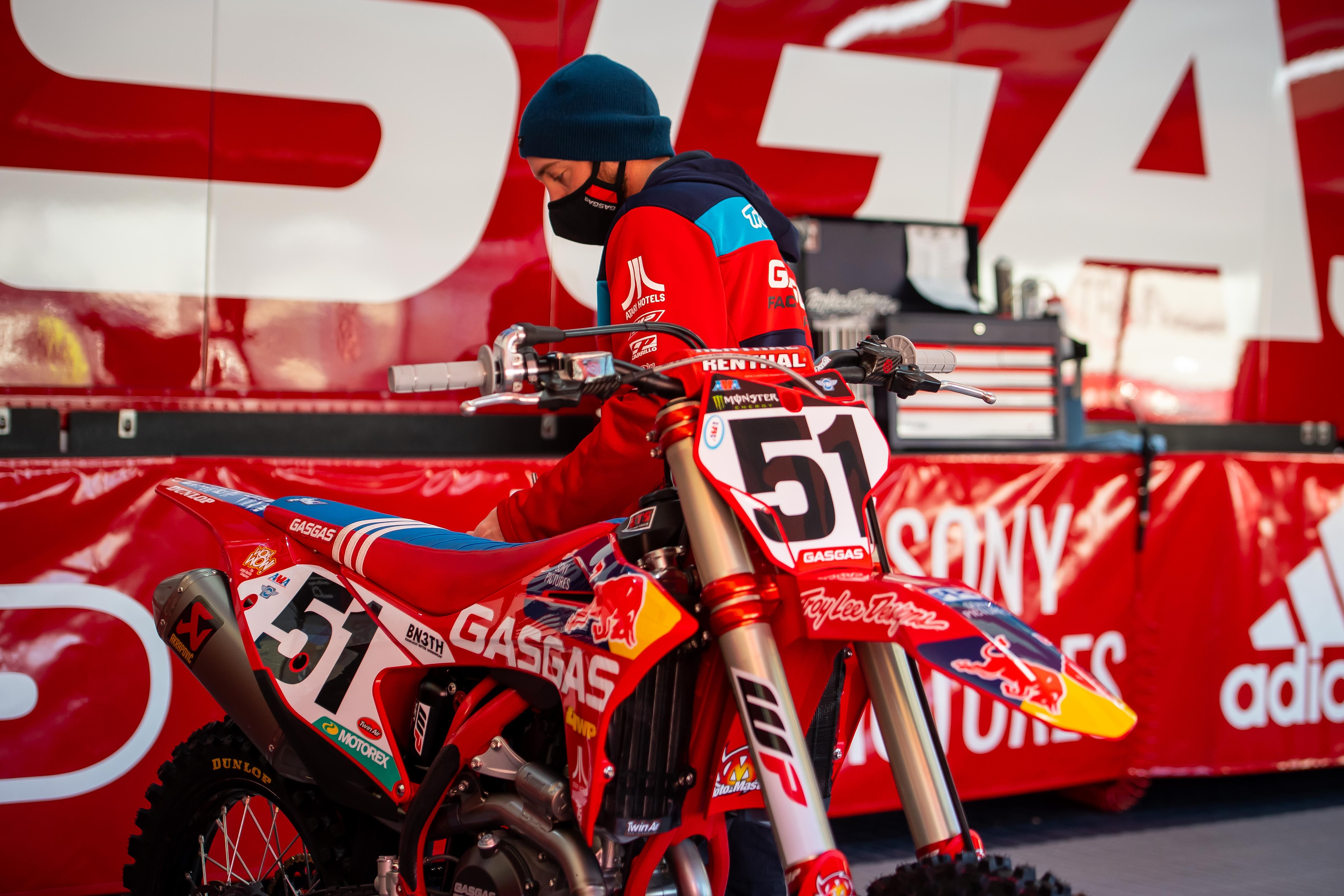 Justin Barcia: I am a geek when it comes to watching riders technique and style. After Indy 2 I went back and watched Barcia last year on the Yamaha versus this year on the Gas Gas and have noticed how much farther forward he is on the GG, not to mention his elbow are extremely bent along with his head placed farther forward over the front of the bike. That is all. Just something I noticed.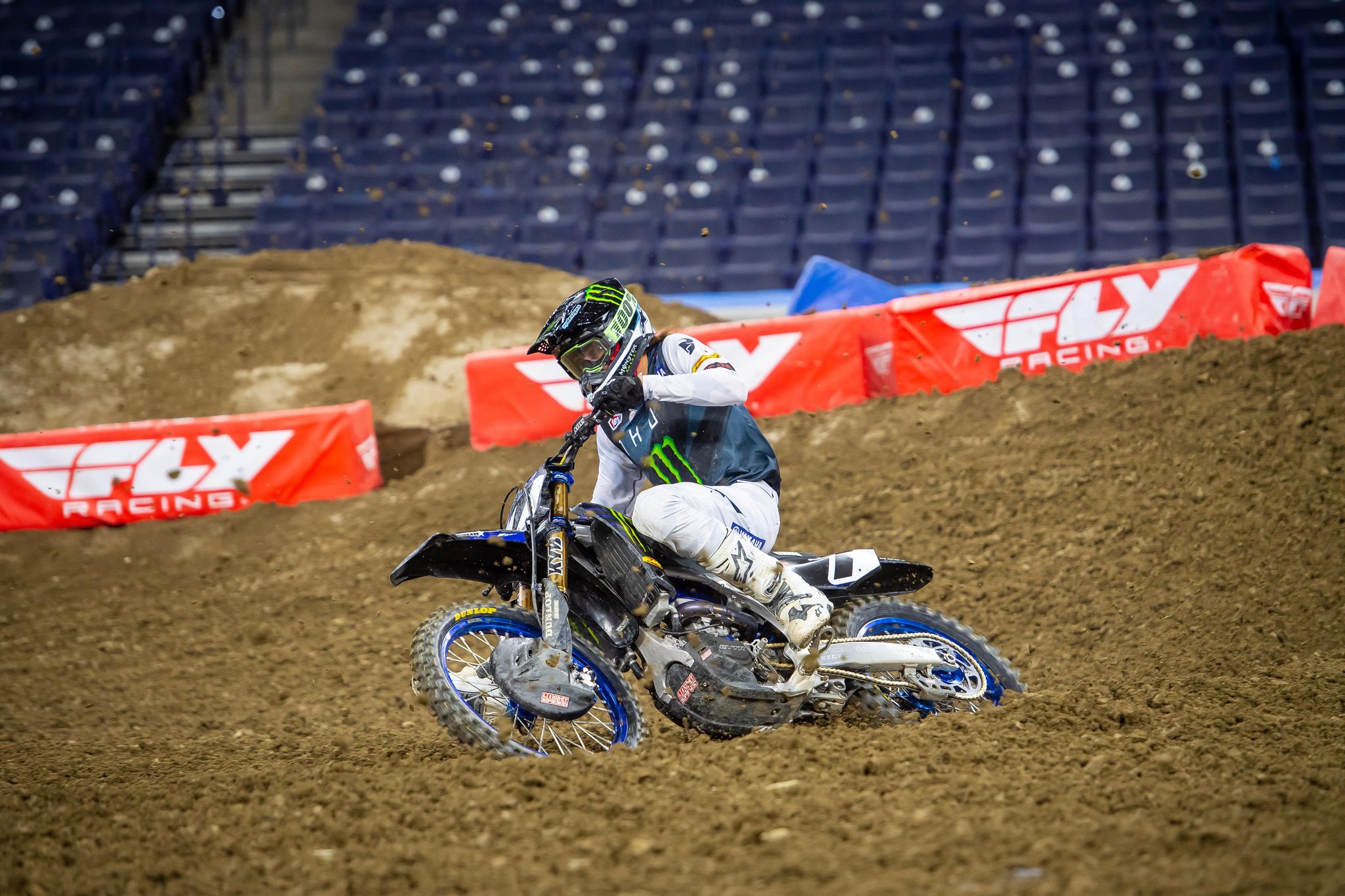 Aaron Plessinger: Honestly I am relieved that AP had a great ride! People talk so much shit on him having a ride that it's comical. The dude is gnarly, but it takes some time to get back into the groove! There were some changes to the bike between Houston and Indy so those are proving to be helpful to the tall rider. With a little more fitness and continued decent starts could we see a podium by the time we are in SLC? I think so…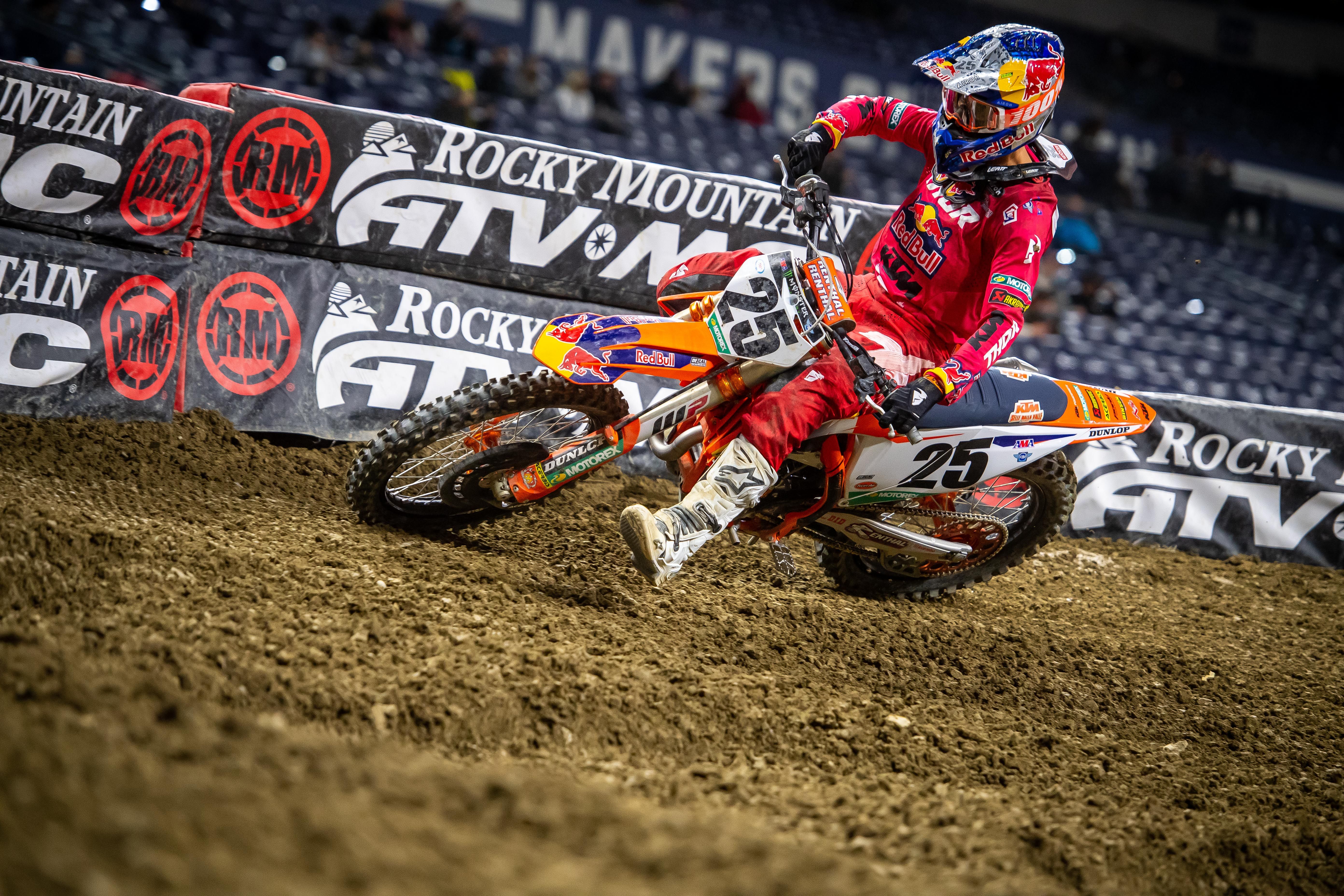 Marvin Musquin: Marv looked great in the heat and then… I don't know either. We will chalk it up to a bunch of gnarly riders in 2021. It's coming though! I sound like a broken record, but it's coming! French Podium Pie… Oh and Cats! 
Carlen Gardner: I feel like this dude doesn't get enough respect. Carlen is good! He's on an older CRF450R that looks to be real fast and his starts are usually good enough to get him in the top 5 every LCQ. I mean the dude beat some legit riders in the LCQ and did it handily. I mean I couldn't even find a photo of him in my files!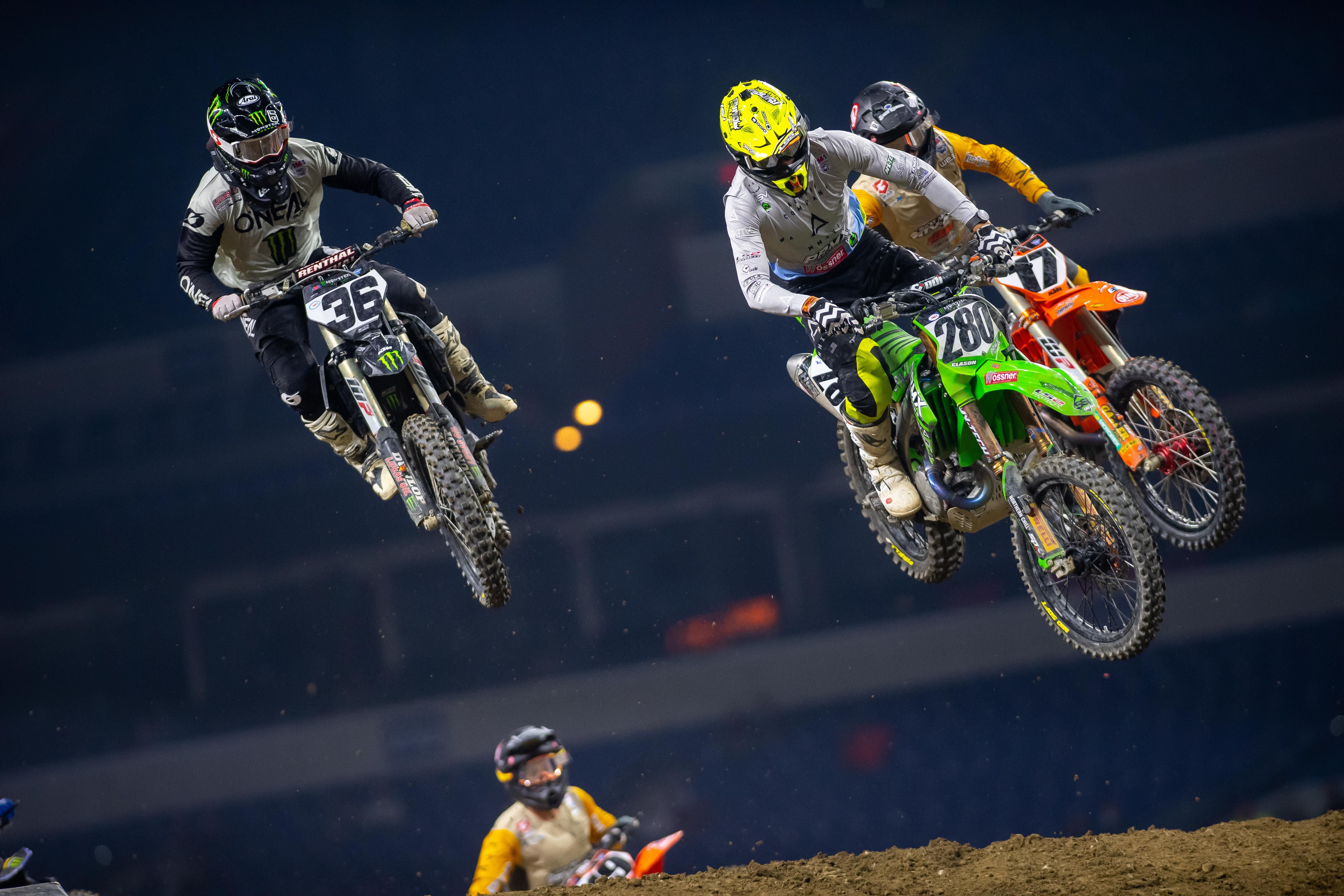 Cade Clason: Good to see Cade in the main event. I have given him shit and have some long talks about his mental state as well as riding after some failed races, but he kept at it! He looks way better on the bike this year and less sketchy which is putting him up near the top 4 in the LCQ. He also is having great heat races that gets him great gate picks in those LCQ's. I respect a rider who doesn't give up, is not afraid to fail and actually digs in to improve his results. It takes some patience and some toughness to see this through and Cade is doing that in 2021.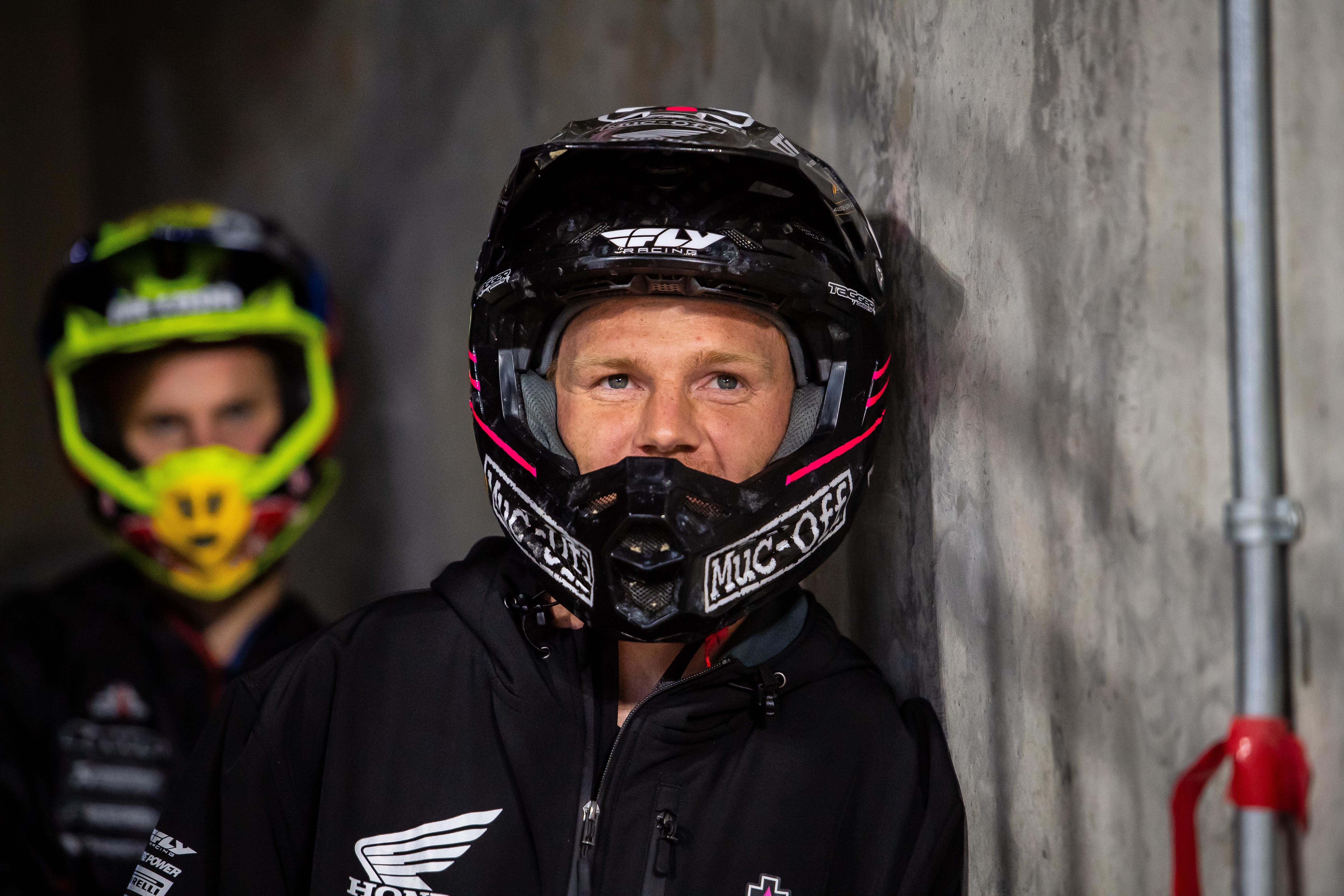 Mitchell Oldenburg Debacle: This is a BIG WTF to the AMA! The team swaps an engine out in less than an hour between the heat and the LCQ then the AMA says "nah, no way you did that, you changed bikes/frames so you're DQ'd"! Team then proves that they didn't do such a thing and the AMA goes "Ahhhh our bad dudes, come on and slide into the back row here in the 250 main event". Unlike outdoors there are NO alternates in SX! Isn't that the rule? Couldn't the AMA have let him race the LCQ until they really quarterbacked the situation and then act accordingly? I mean I am not a fucking genius, but that is one of the first thoughts I did have when I found out what happened! This just bums me out because it makes our sport look bush league and less appealing to the outside world, like we are a bunch of hillbillies on dirt scooters! I respect that the Muc-Off team continued to push the AMA and didn't just roll over. It's a shame that Mitchell had problems in the main because a great result would have been a nice way to say "suck it AMA" for assuming we cheated.  
White Flag? Nope, It's A Checkered!: The worst fear a leader of a race has is when the flagger screws up his job and waves the checkered before it's supposed to come out. If I am a leader in a race if there is any doubt in my mind what color that flag was, I am going an extra lap! I don't care if I am dodging tractors out there, I am going one more lap. Indy 2 was not the AMA's finest moment. They'll keep grinding though. They will put the time in during the break and get better. They will find new settings and come back stronger. Don't stress people!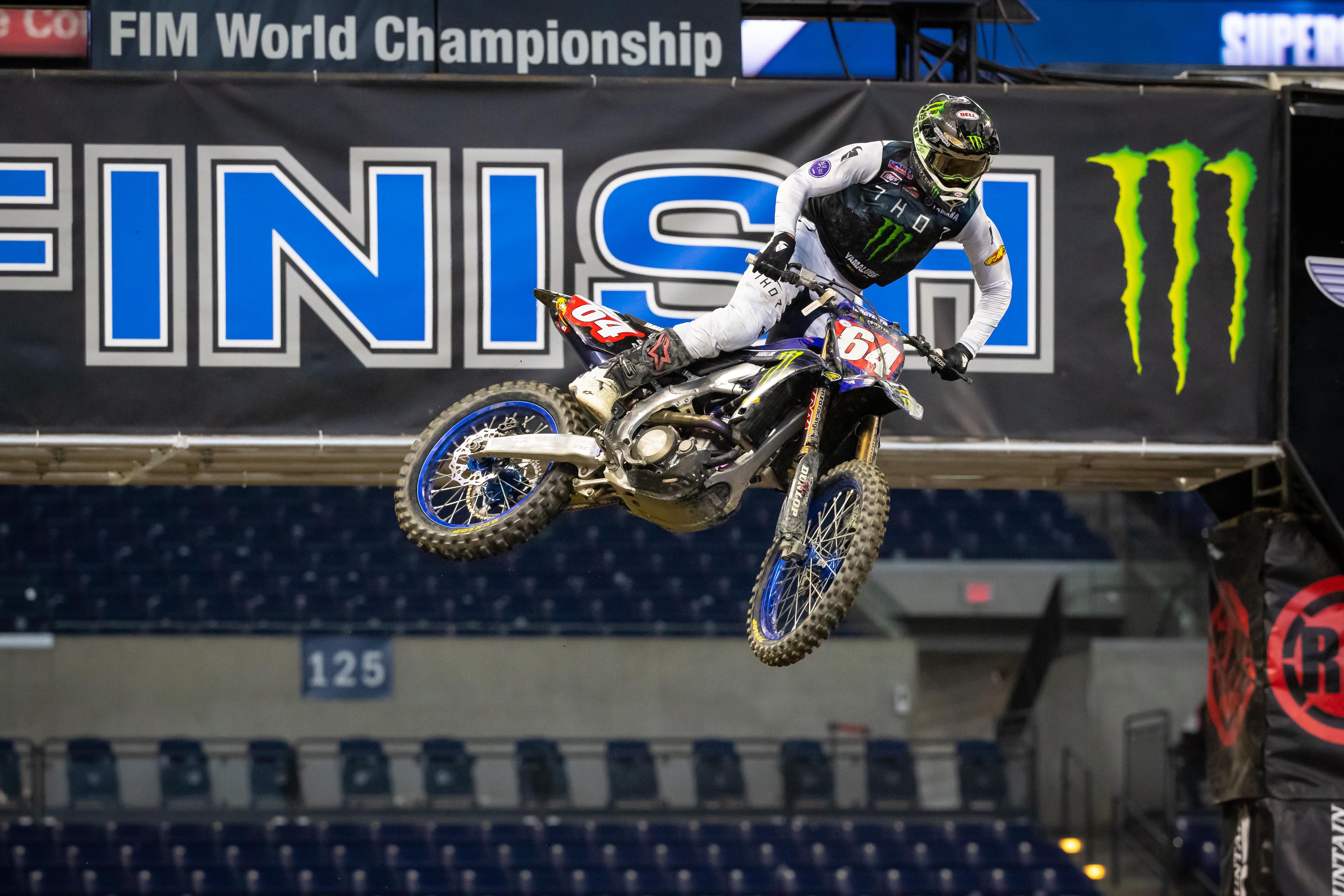 Colt Nichols: TMTB now? I am still hanging in on CC, but damn it if Colt doesn't look poised. Colt has always had great technique and he just looks solid everywhere on the track. The whoops are possibly his only weak point, but everything else looks tasty from here.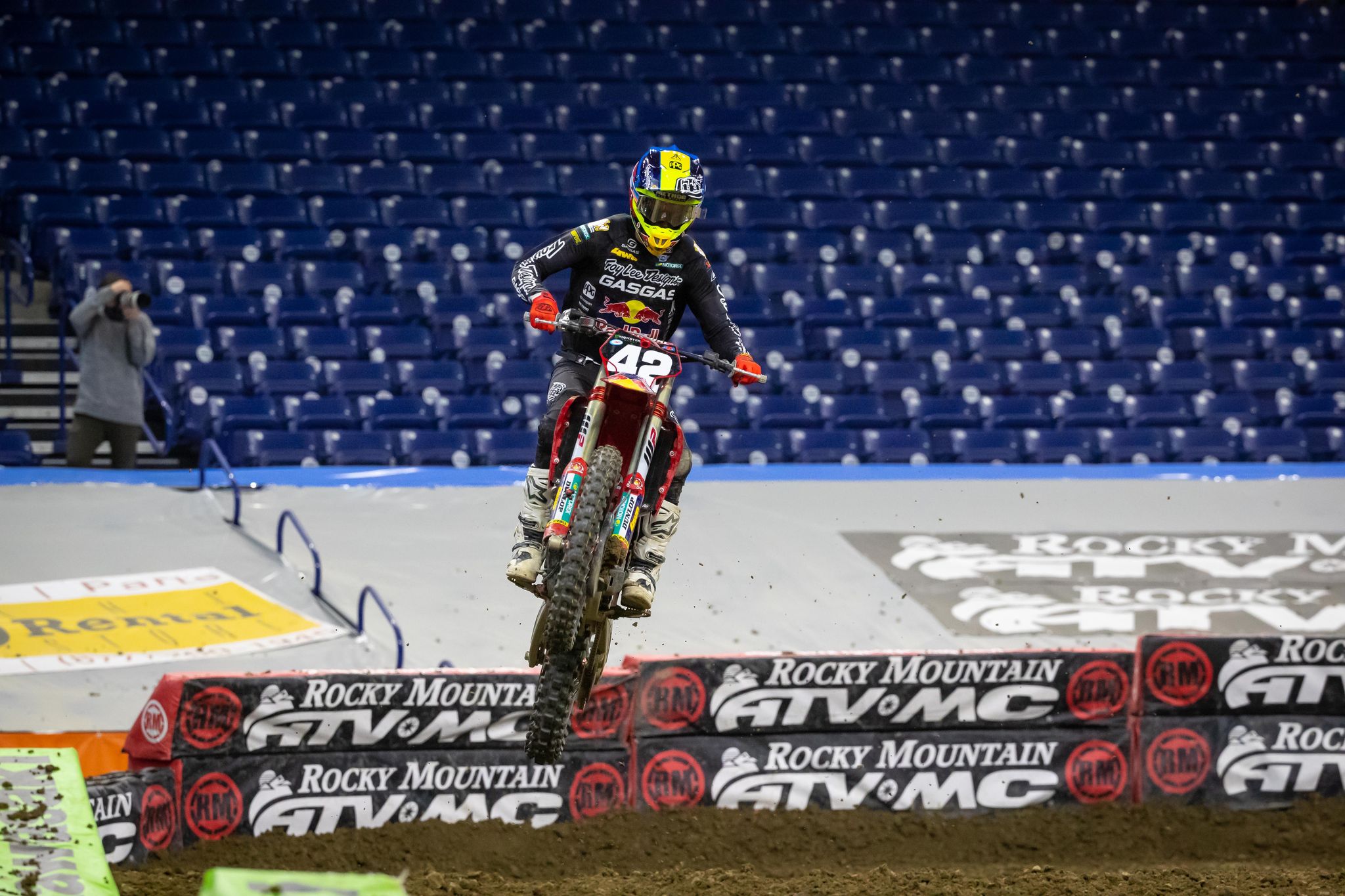 Michael Mosiman: The stage Mosiman cold have had his first W, but Max Miller exploded himself in front of the friendly GG rider. Mosiman is looking better with each round and could get in between Colt and Christian at some point soon.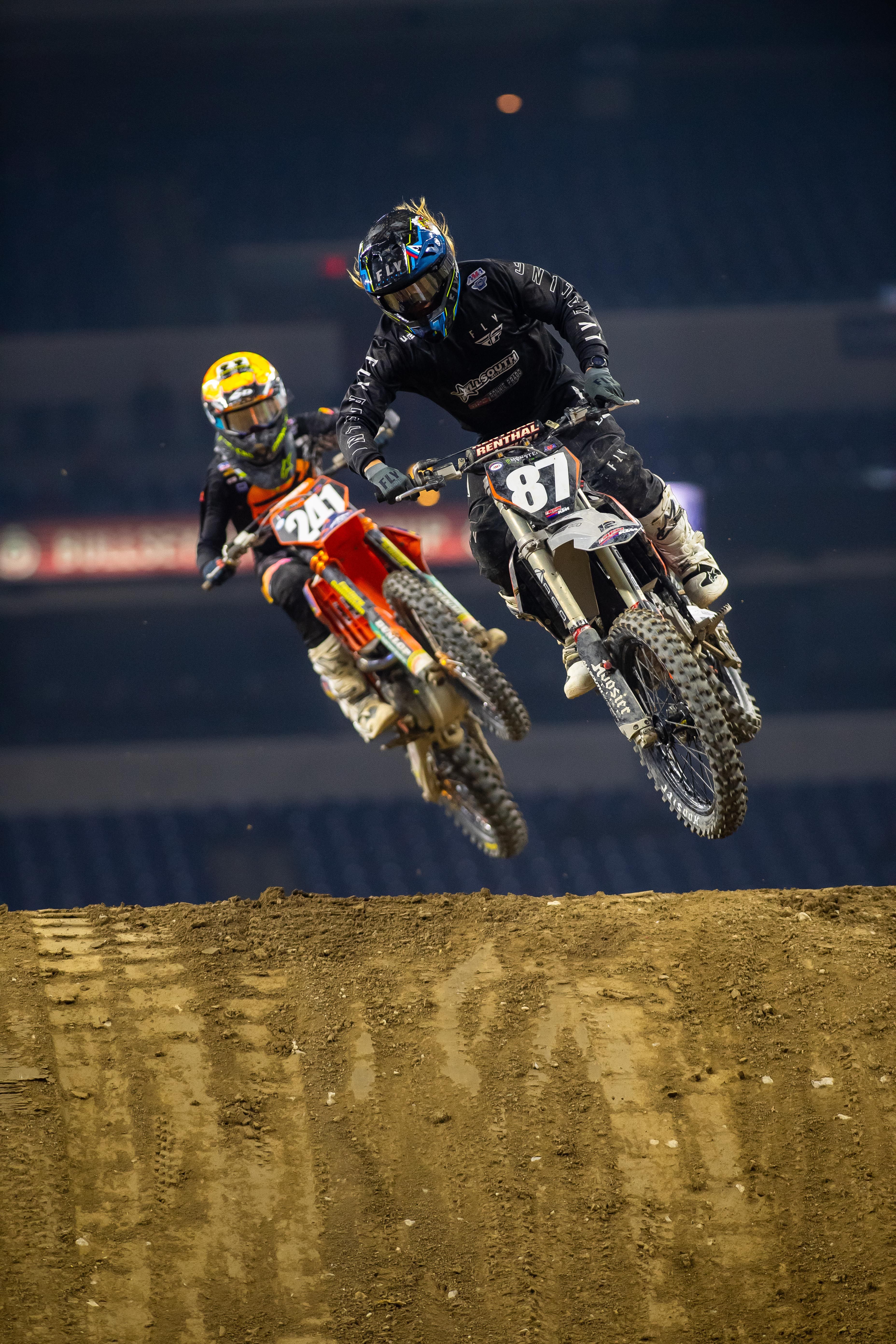 250 East: I am not going to be one of those media guys that talk shit on the 250 east depth. Look, I know they lapped through fifth place in the main, but I am not going to sit here and say that Grant Harlan sucks ass ok. Harlan is a great rider and so is Lane Shaw. These kids are busting their asses to get into mains and I think it's awesome they are taking advantage of circumstances of some of the factory riders that are injured this year. Why hate on riders that are putting their time and effort into our sport? So what that Curren Thurman got lapped twice in the main. Are you out there? Nope! I know I am not out there doing it, so I will just sit back and respect how good the top dudes are to lap up to fourth place. Fifth place is still a bad dude on a dirt bike! NOT HATE COMMS! Oh and don't forget to subscribe to COOLER VISION! @Cooler800 on Instagram.