Once again, these mid week races come through with excitement! Tuesday night provided warmer weather and drier conditions, which in return gave us some kick ass racing. I was almost just going to dedicate this whole Daytime to Cameron Mcadoo, but I feel like some other riders deserved some talk as well, but damn is Mcadoo a gnarly, gnarly rider. He's a lucky rider, but regardless he is a tough SOB. Here is a high heart rate Daytime Program!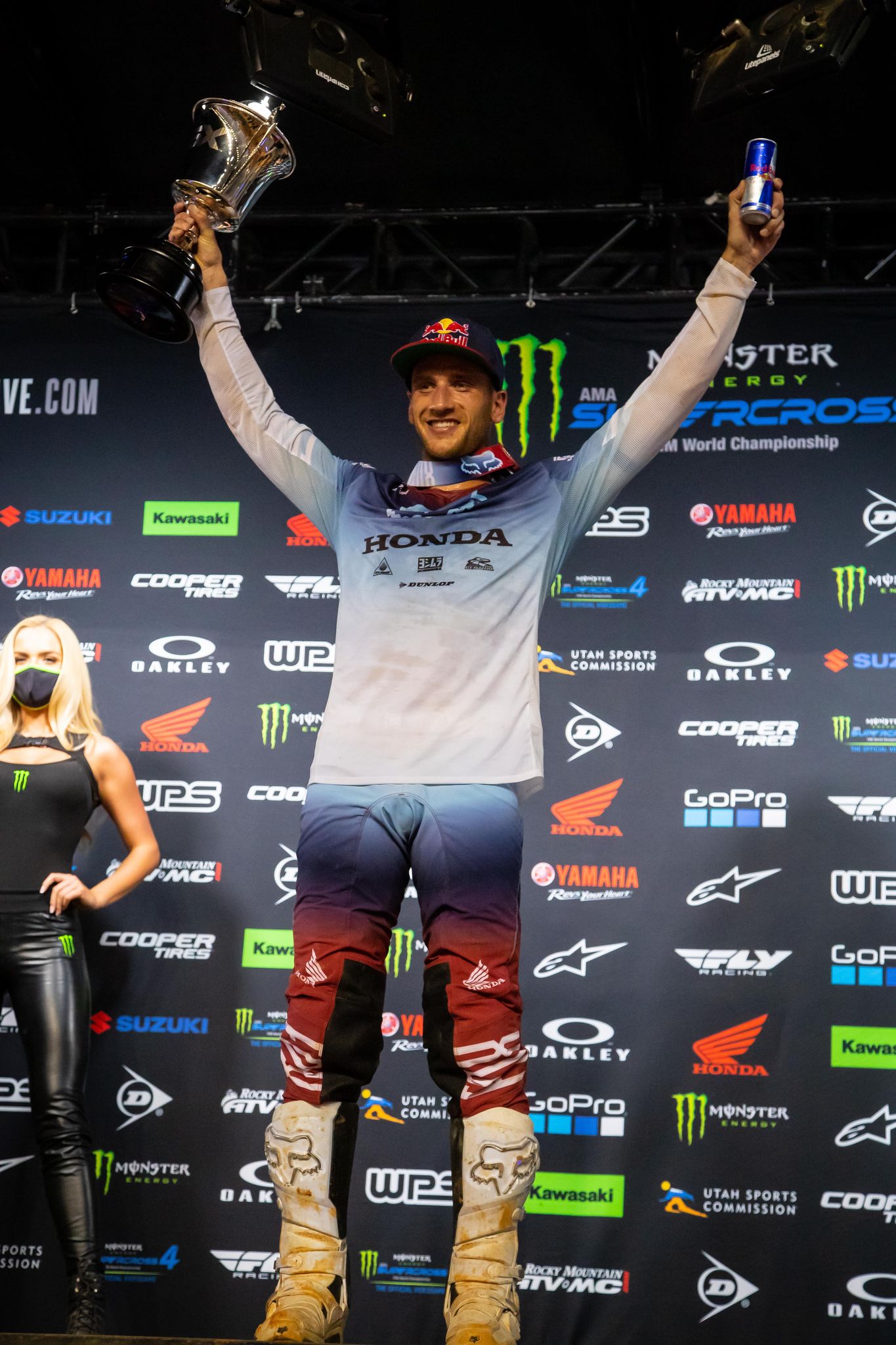 Kenny Roczen: I guess the changes that Roczen and Honda made had to wait until Tuesday for whatever reason, but it looks like Kenny found what he needed from his Honda in order to ride like himself. It's crazy that such small changes can be felt by a rider and make huge differences in their riding. The Honda CRF450R is a finicky machine in standard production form, so I only can imagine the window Factory Honda has to work in, in order to keep the bike balanced from track to track. It's not easy for the rider and for the team to find that sweet spot for the motorcycle every freaking race! Sometimes you can't and you get what we saw last Saturday. I think that this setting should stick around for the rest of the series. We got a race to the championship again people!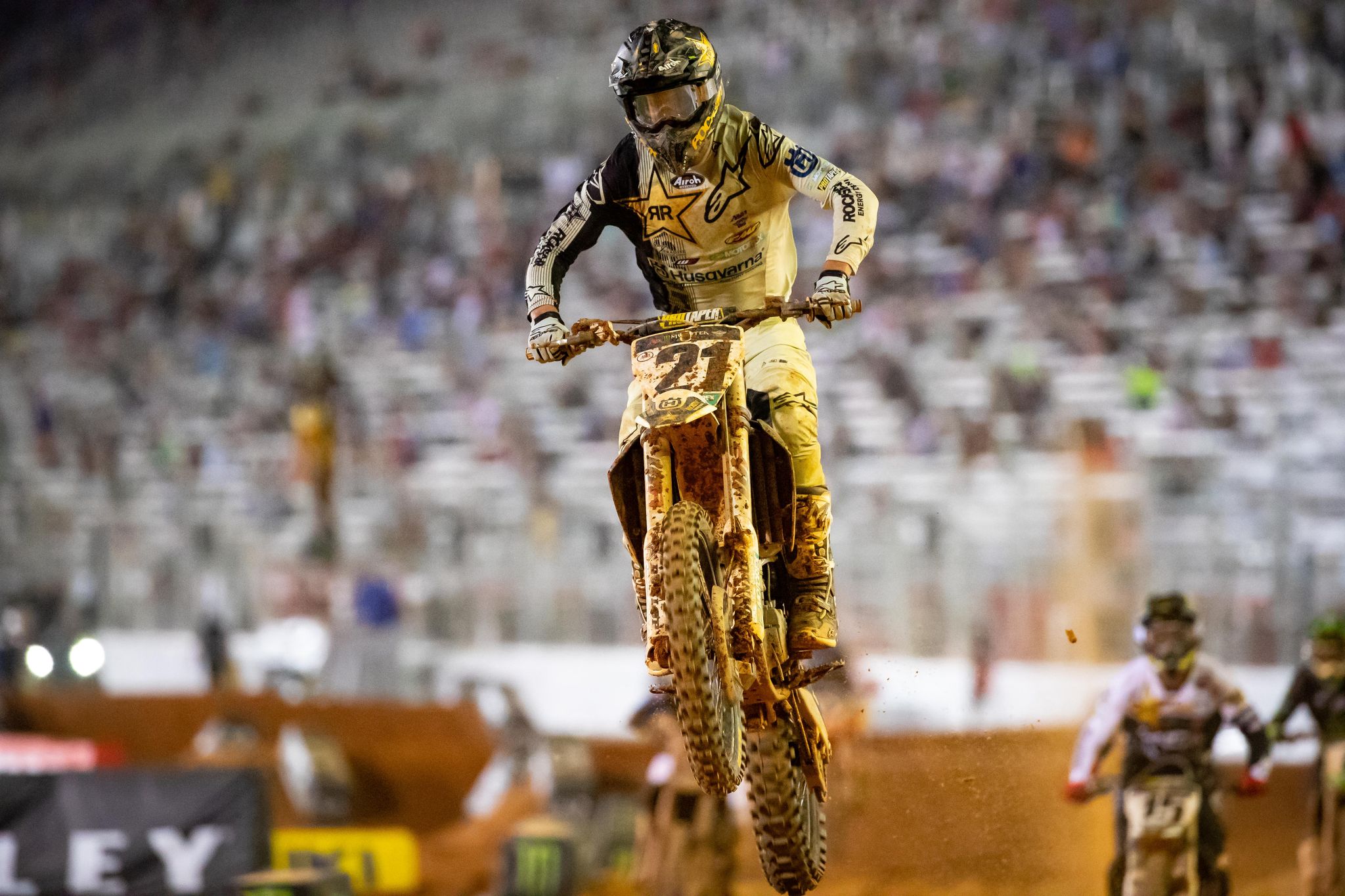 Jason Anderson: JA was on fire Tuesday and it looked like the old 2018 JA out there. He was cutting down under dudes, hitting creative lines, and getting landed on. If I got landed on by another rider I would be pissed as well so no hate comms to JA for getting in A Ray's ass about it. I do think it's cool that he apologized on the podium and shows he does have some self awareness, which is rare for some top professionals in our sport! JA needs a start and he will win one of these, but he at least has to get off the gate right?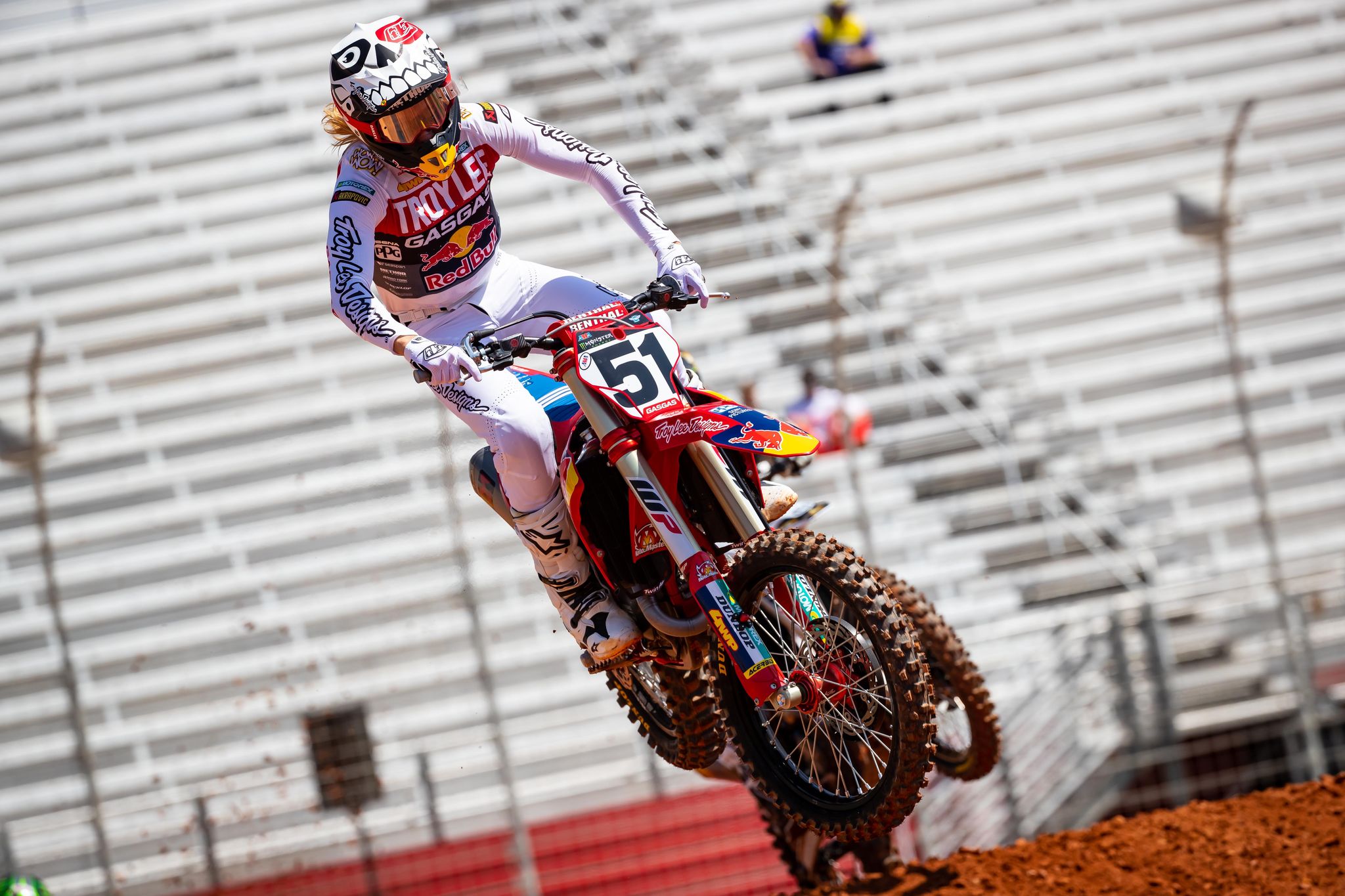 Justin Barcia: "The Frog" was active for the 14 lap main event and looked to have a podium but Anderson just had a little more in the tank. I have been so wrapped up in SX, but now that MX is around the corner, don't you think that JB51 has a damn good shot at that title? I mean we know how good he is outdoors and what he did last year at Loretta's so I am thinking he is better on this Gas Gas this year so. that should set him up nicely to battle for this 2021 outdoor tittle. Oh and I am not a HUGE Troy Lee Designs gear fan, but they have been killing it with JB's gear sets this year. This set on Barcia has got to be the best gear set I have seen all year! Kudos to them!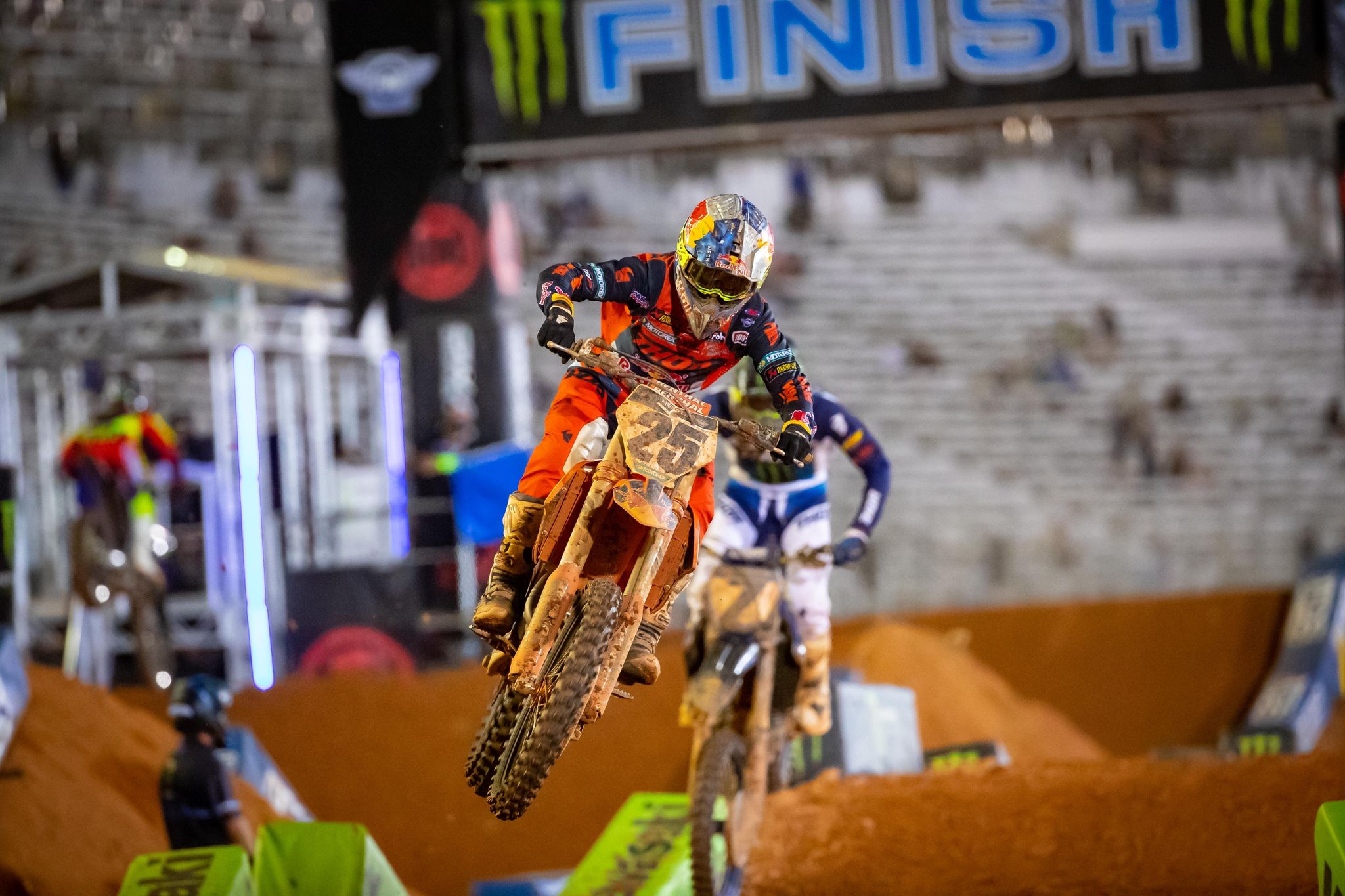 Marvin Musquin: Neck brace drama! Who knew? Ryno loves it when people ditch the neck brace and it looked like Marv has done that? All I know is it found its way back on him for the heat race podium speech. Past all of that crap, Marv has been steadily getting better, but something tells me he is not quite in shape to do a full 20 plus 1.  Outdoor Marv.. Coming soon!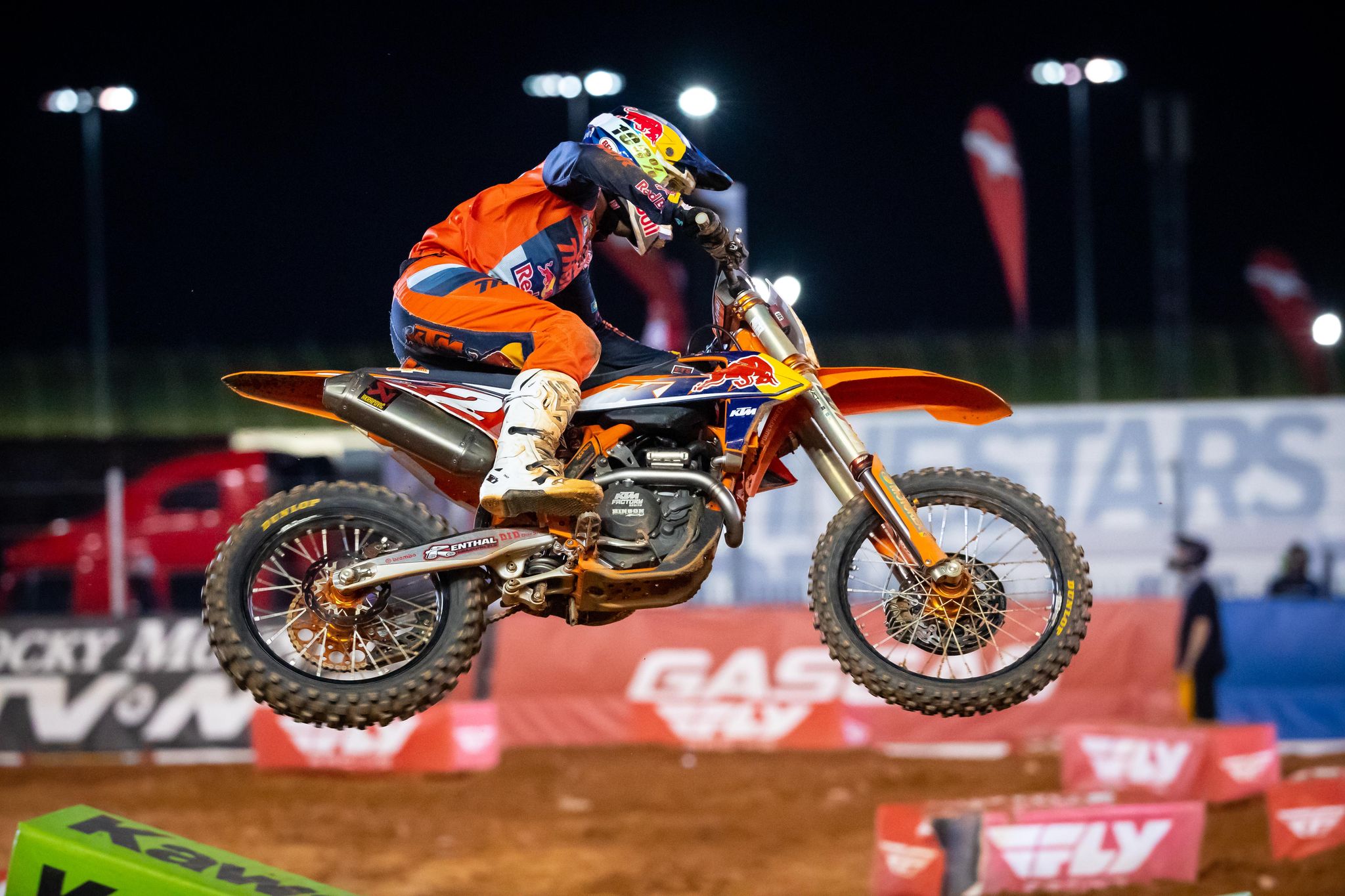 Cooper Webb: I will write what I wrote about Roczen last week right here. "Anyone else know what the hell happened? I don't know either!"  Off night for the Webbinator!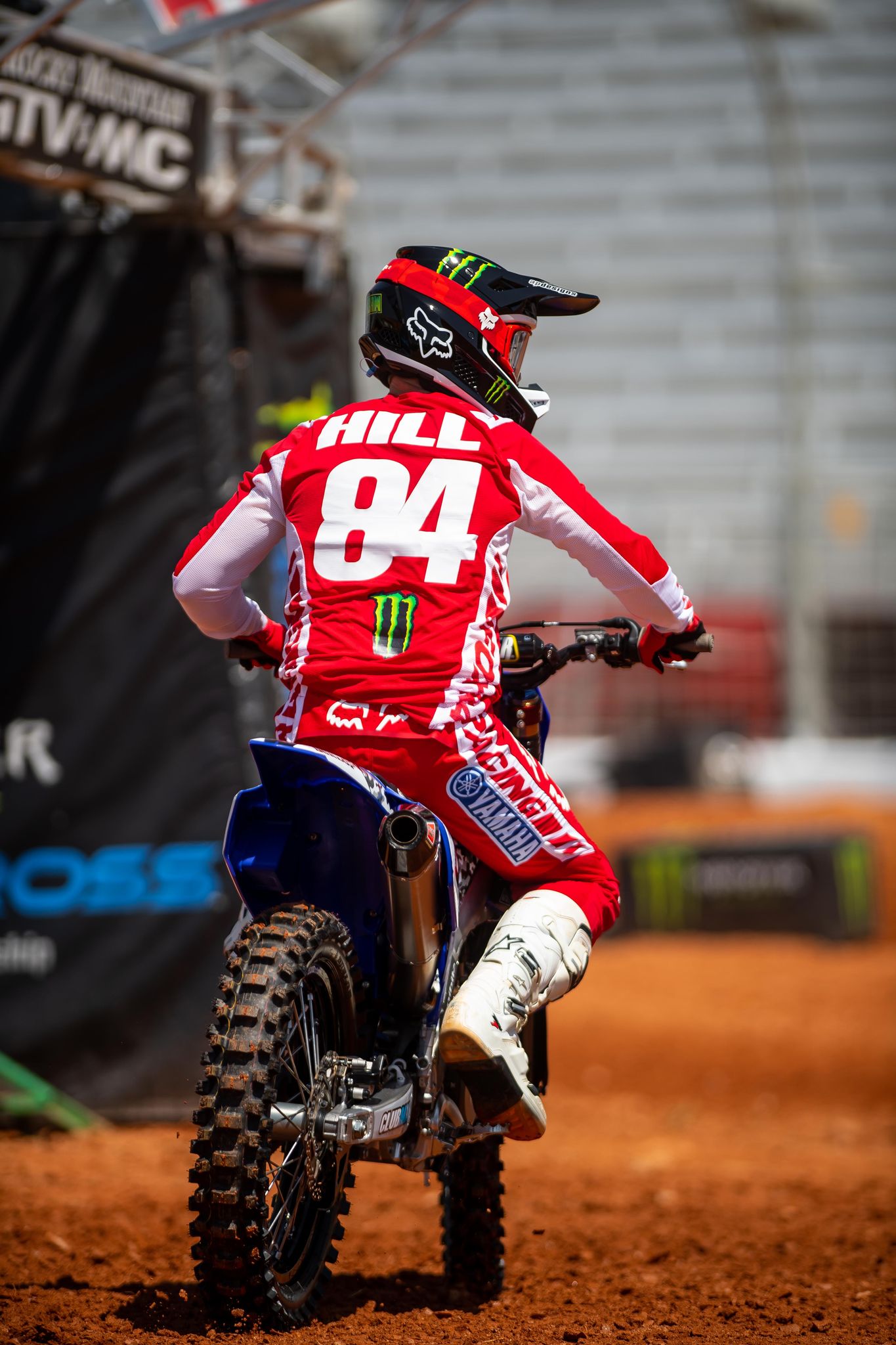 Josh Hill: Cool to see old man Hill send it these last couple races! Josh is a talent and it's fun to see guys like him and Sipes jump back in it for nothing else but the love of our sport! I respect the hell out of that!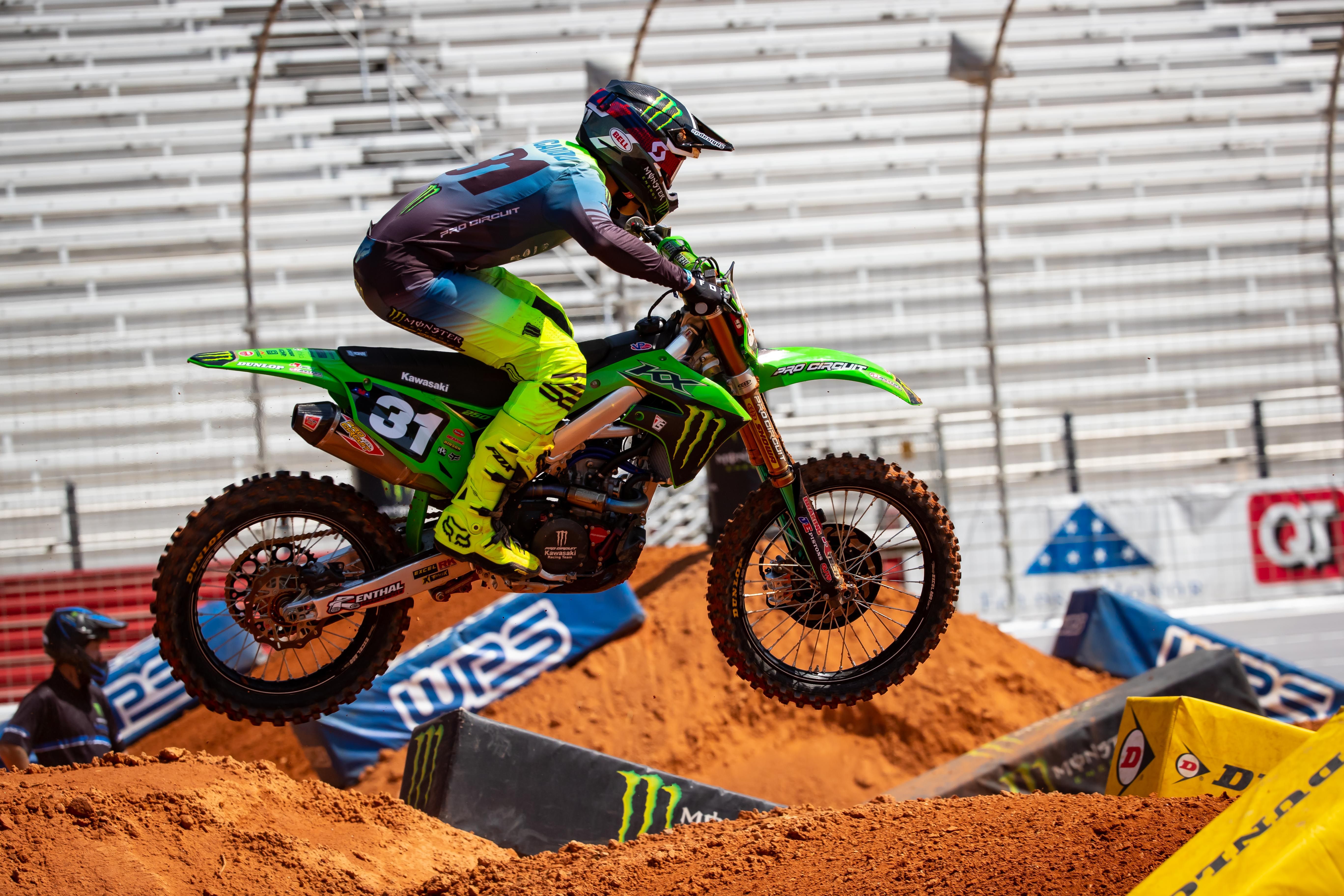 Cameron Mcadoo: Ok, let's all try and take a deep breath here! I have NOT seen a crash that hard in a long time. When I saw this crash I immediately popped up off my ass and felt sick to my stomach. I literally thought we all just watched Cam's career and quite possibly life cut short on that crash. A hit that hard, straight into a wall doesn't really end very well. The force blunt trauma he took to that bridge was insane and his body language as his bike threw him over to the top was sickening. Now I am going to sit here and say that I really like this kid, I have said this numerous times. He's polite, always comes by the van when we are at the local track to say hi and is generally just a normal kid. Not a rockstar type. So when you see something like that, to a person you have a connection with, it's insane!
As they cut to a break on the Peacock broadcast, the floor microphones were still hot and you can hear the kid wanting to get back on the bike and race. INSANE! Then with the bike/body all banged up, he almost pulls the holeshot and toughs it out for a podium! What?! It's tough to inspire me at this age of my life, but watching Mac come back like that inspired me as well as my kid! We both sat there in awe and amazement. Mac showed my 15 year old son what it takes to make it in our sport! HEART! You can't buy it, you just have to have it inside of you! My son may think this sport is all cool guy and fun, but this shows him that hey, things can go south in a hurry and sometimes you have to get back in the game, even if you're all jacked up! Oh and the red flag debacle is strange to me, but I honestly don't give a shit about it because the kid deserves his podium. Thanks Cam for being ok, but also for giving us fans a snippet of what it takes to be a top level Supercross racer. You're a better man than me!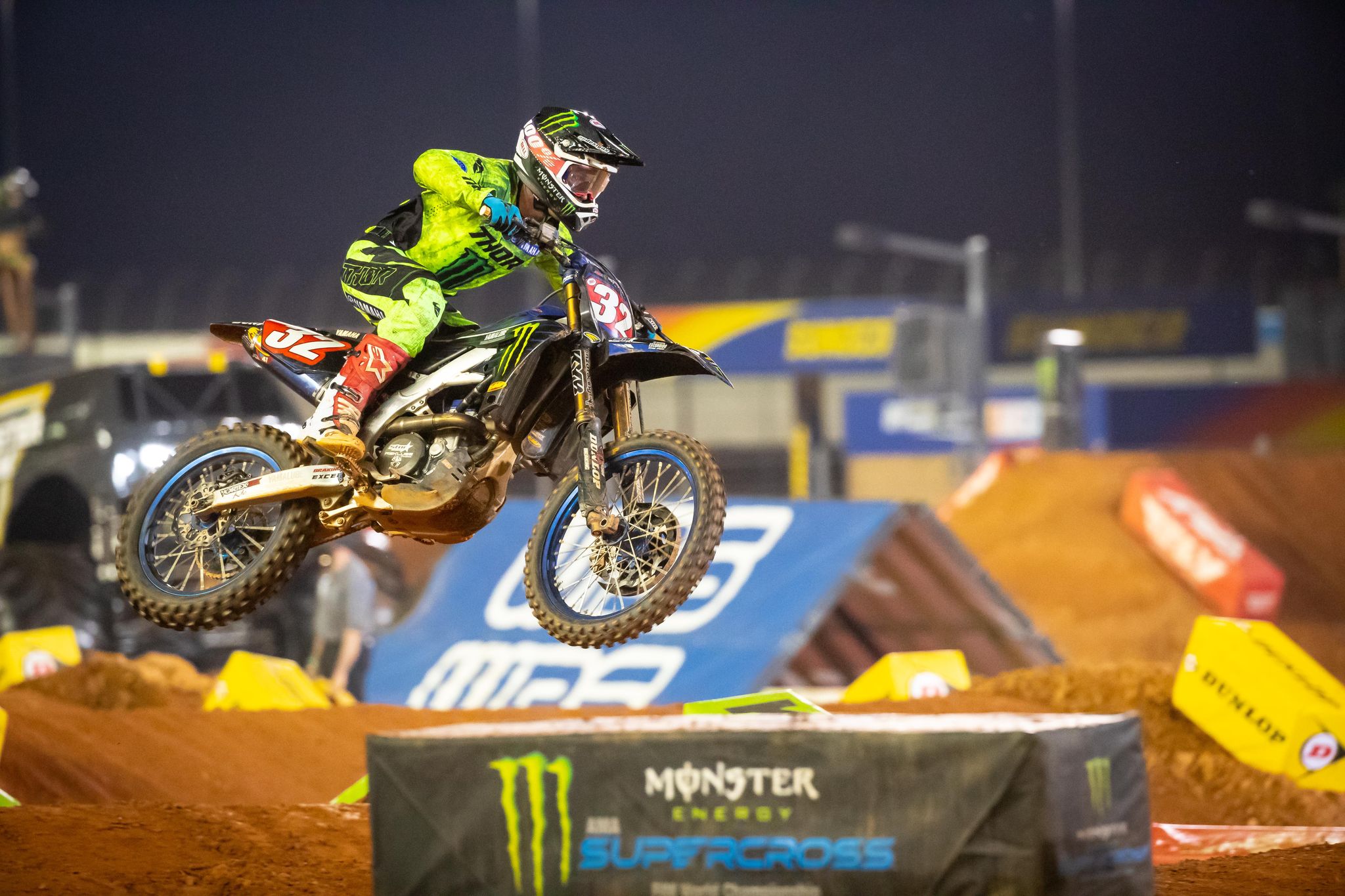 Justin Cooper: Good for Cooper! He got tow great main event starts and rode like we all know he can. This is his title to lose, but if I was Cooper I would be siting there wondering how the effff can I keep this Mac kid at bay? He is like the Terminator and just keeps coming after this title. Justin sits 9 points up, but the Terminator will get pummeled and just keep on coming! Cooper is like the Sarah Connor of the 1980s only with a Star Yamaha. Which actually helps!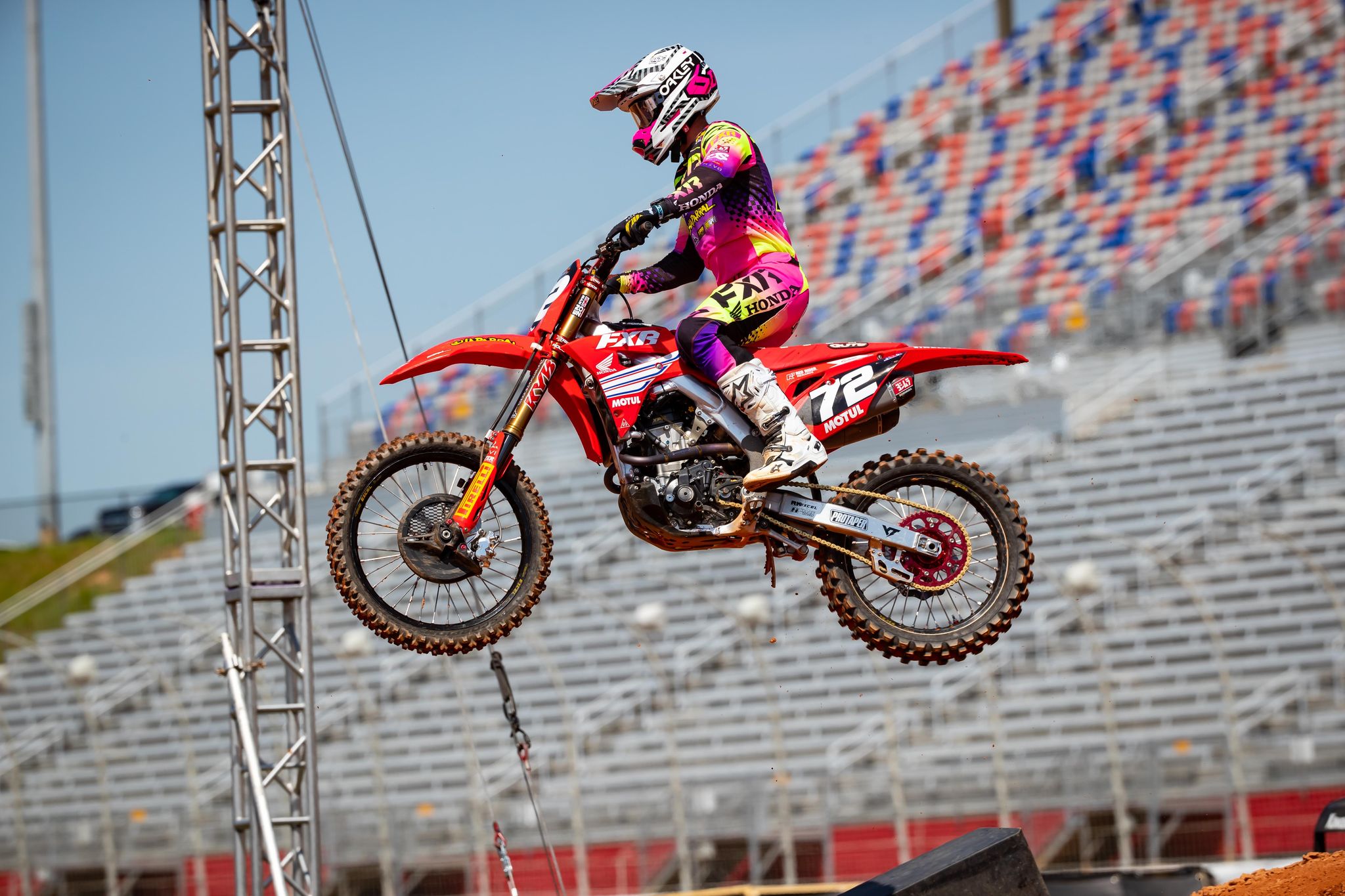 Coty Schock: Someone please give this dude a legit shot on factory equipment in 2022. I have not seen this much improvement in one year from a kid in our sport in quite sometime. Another great kid in our sport that is just a normal dude that loves to ride his dirt bike. Oh yeah, has crazy talent too! A seventh place in ATL 2 is his career best finish!