The final speedway race of the season concluded on Saturday night and it kept all of us fans on the edge of our couches. With only two rounds left before we head outdoors, this final Atlanta Motor Speedway track had a little bit of everything for the riders and even had a whoop section that separated a lot of riders. Here is Daytime Program from ATL 3.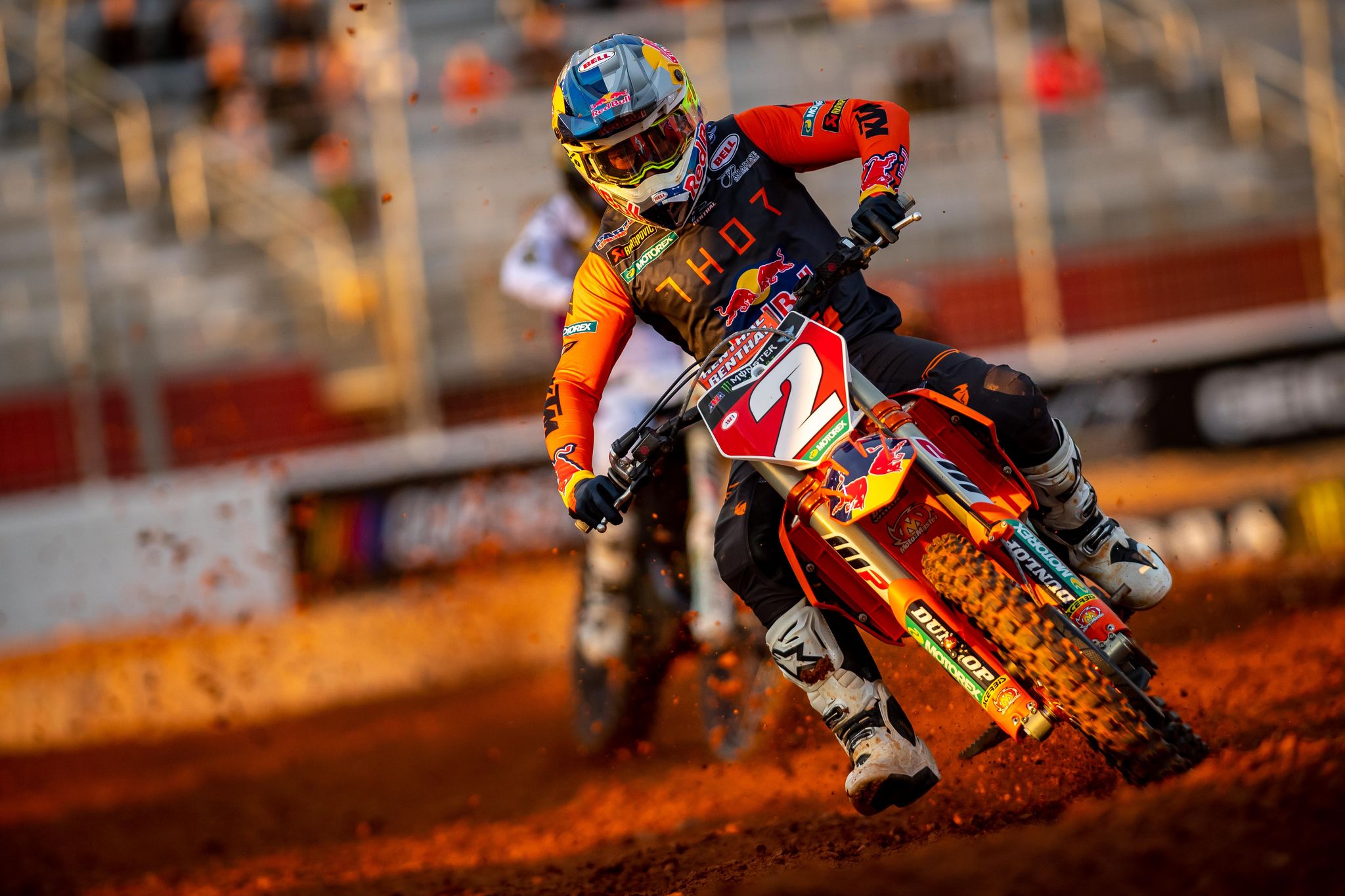 Cooper Webb: What else can be said that we haven't already covered about this dude? He goes back home to do some testing after Tuesday's meltdown and comes back to win Saturday night. I mean Kenny helped him, but nonetheless you have to be in it to win it right? What is impressive to me is Cooper adapts to the ever changing racetrack better than anyone else in the race. He wasn't good in the long whoop section early in the main event, but somehow ends up getting better though them towards the end of the race. Coop is not physically the strongest in paddock but his mental game is THE BEST. Going to be tough to take this title away from him now.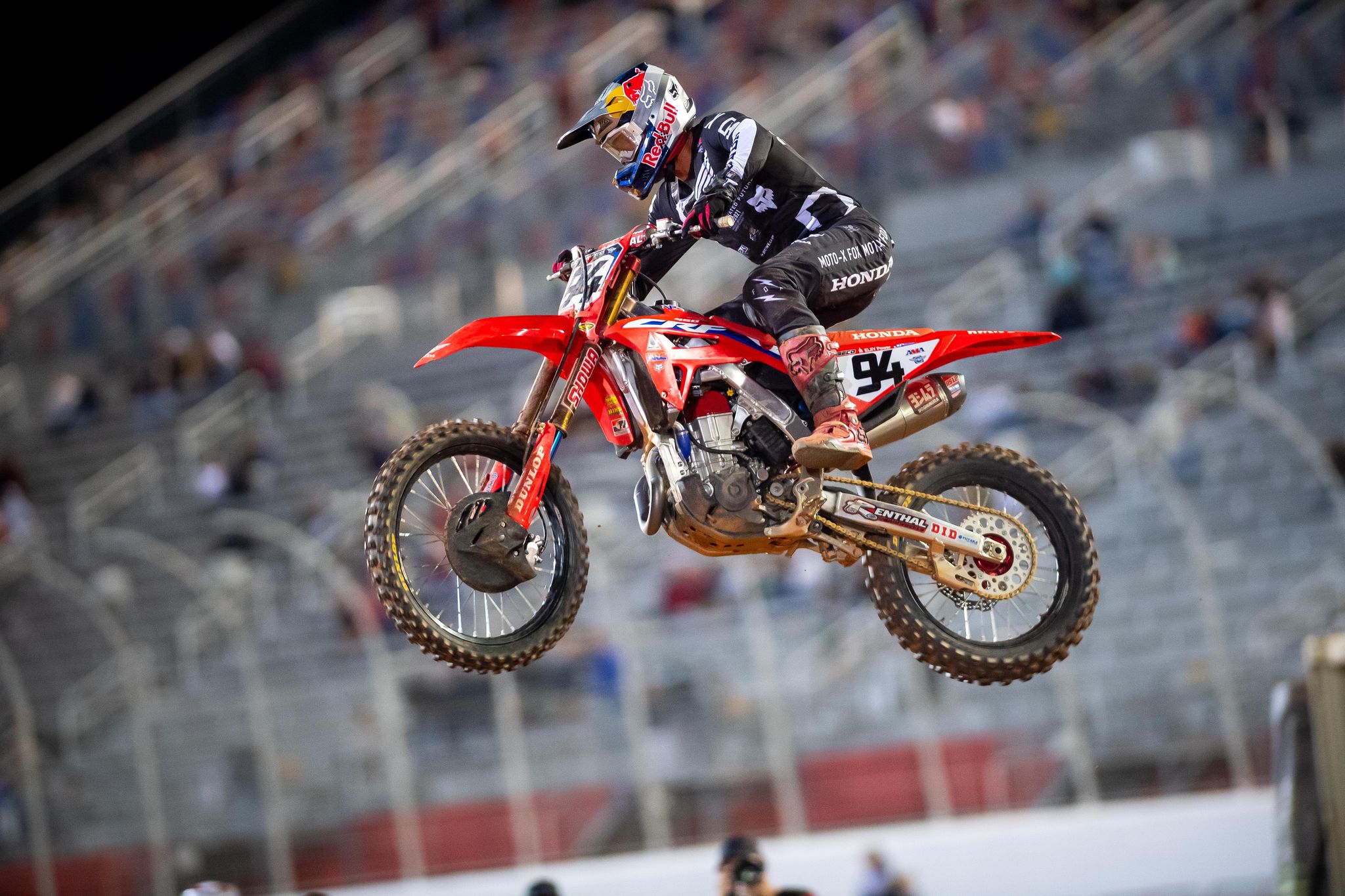 Ken Roczen: Kenny blew it. Plain and simple. If he would have moved over to the left in the whoops eight inches, he would have been just fine. Shit happens and I am sure Kenny would tell you the same, but the good news is that Kenny and Honda have found a comfortable setting for both riders and they both seem to be quick with their latest settings. If I was Kenny, I would be happy on how I rode and would look to sweep SLC and show everyone that he is coming into outdoors with a head full of steam.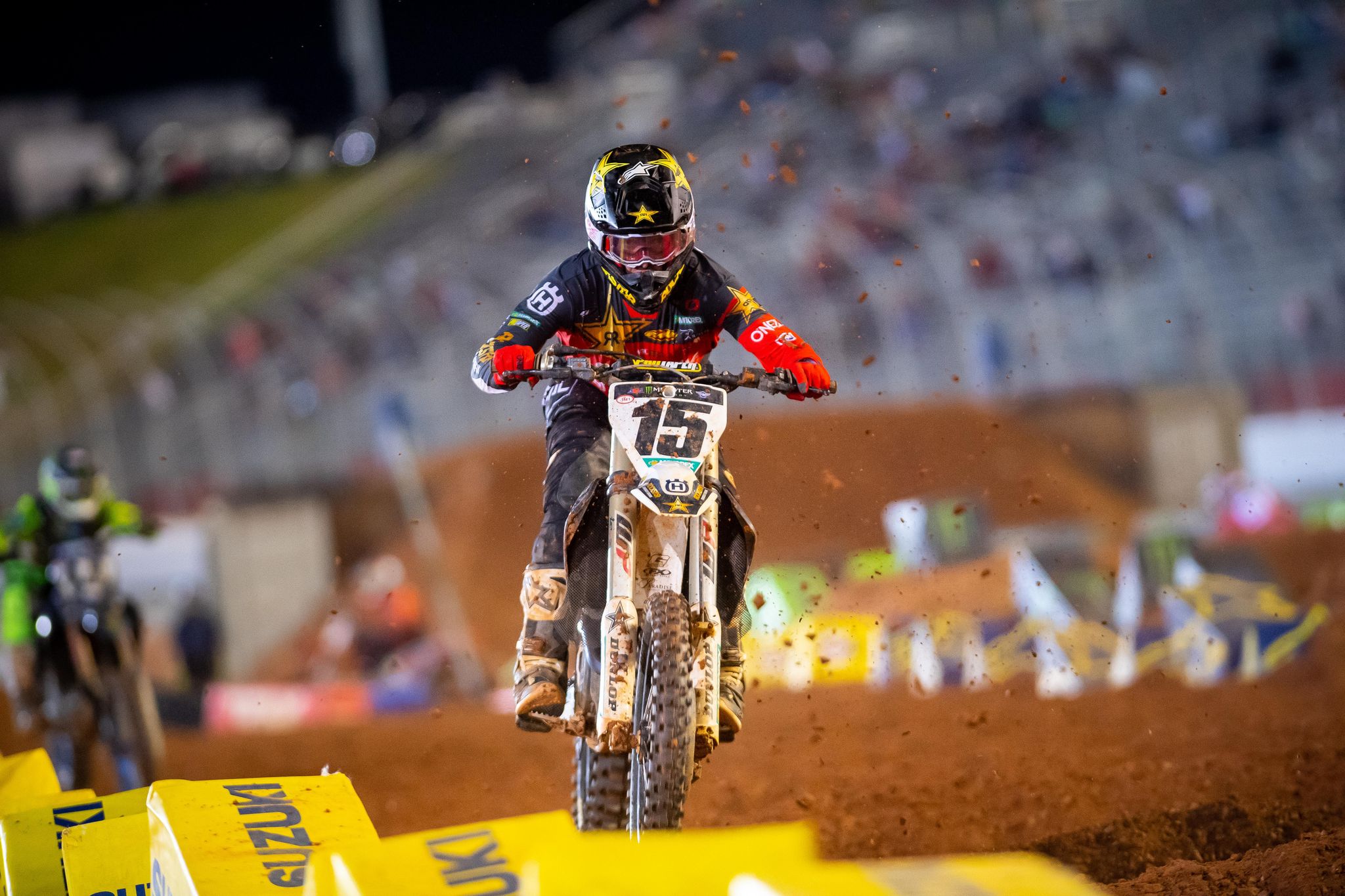 Dean Wilson: Dean-O is steadily gettin better and his speed seems to be coming around again. I think it's comical that fans assume Dean should just be killing it, but with how tough the competition is these days, it's not that easy to come off of an injury and get a top 5. I think of how fast Wilson is and he is getting ninths in SX! It's crazy to me! This kid has soooooo much talent and speed and he isn't cracking that top 5. That is how gnarly this field is!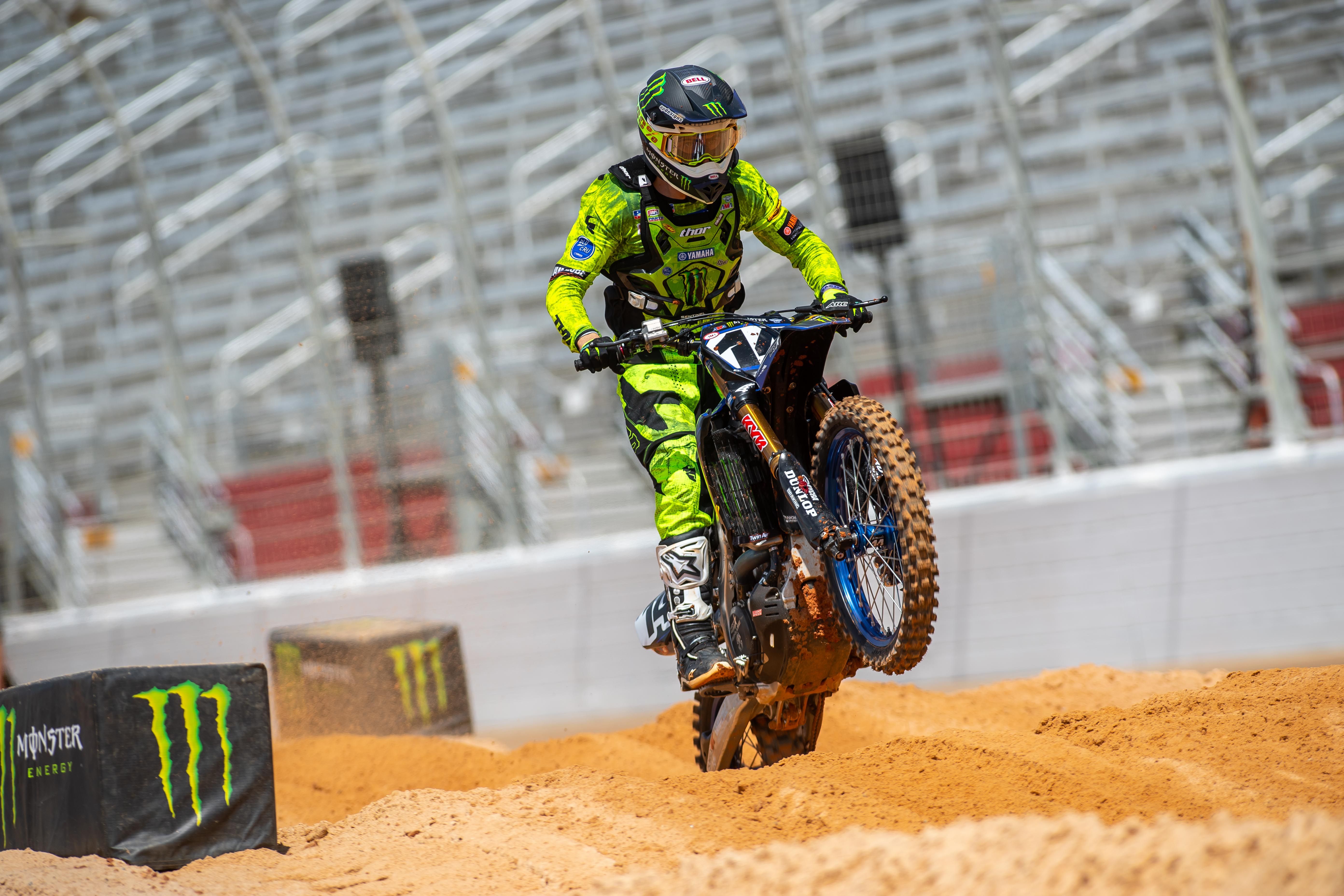 Dylan Ferrandis: Ferrandis just hasn't had a good rookie SX season has he? Dumb moves and mistakes has hampered his results, but I bet he is excited about outdoors coming. Star Yamaha has made some changes to Ferrandis' bike because he was complaining that he couldn't ride it how he would like. Since the change, his starts and riding have been better, but his mental mistakes have yet to improve. We will see how the Yamaha and Ferrandis handle the hard pack in SLC.
Chase Sexton: Sit back and just enjoy all that is pure SEXton. Smoke a cig after you're done and just reflect on what you just witnessed. Yes, it's that good! SEXton for a "W" in SLC. Watch…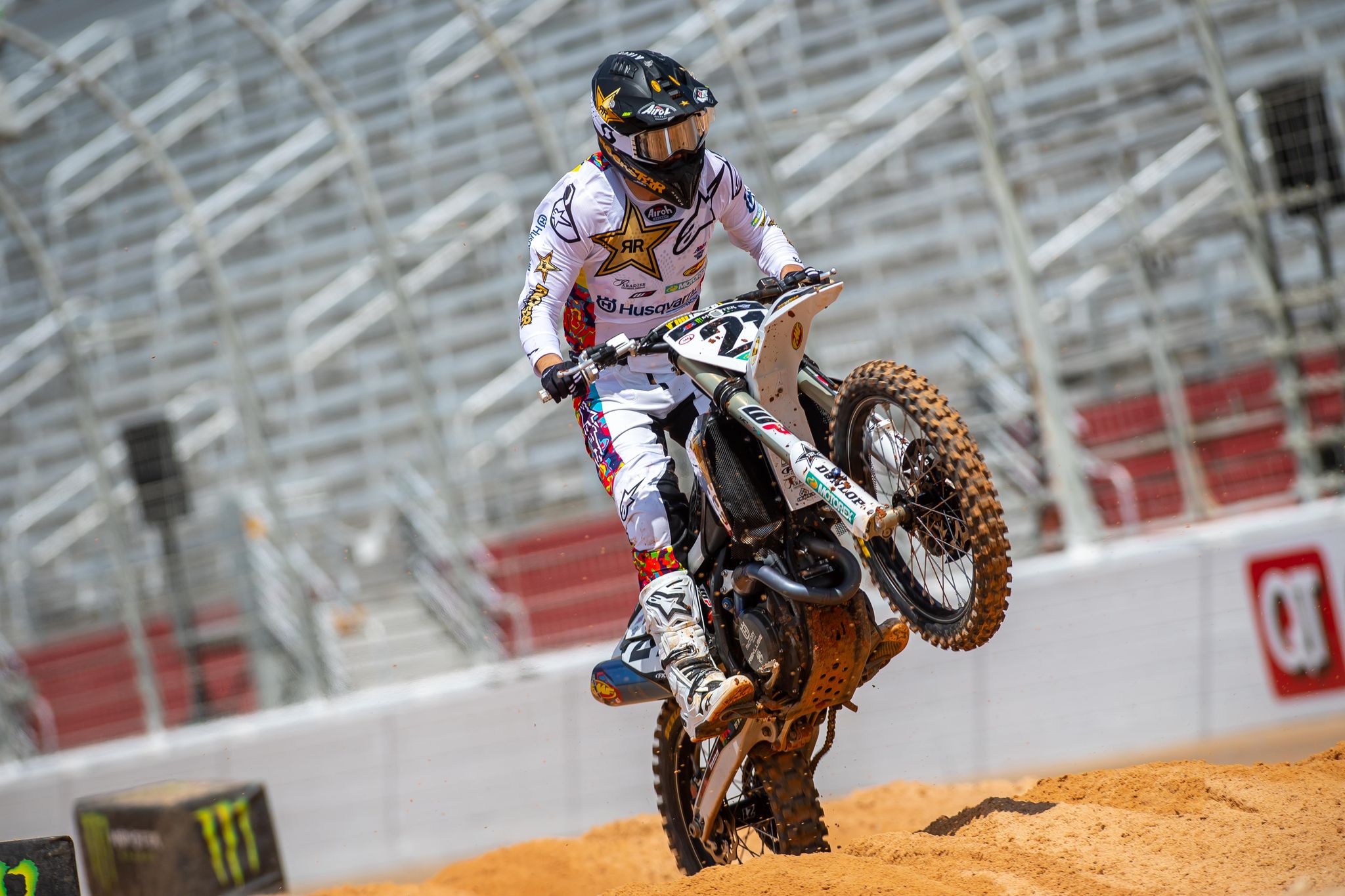 Jason Anderson: Poor Anderson. If he wouldn't have got rammed from behind in the main, he would have most likely won that sucker. His whoop speed was as good if not better than Roczen's and he has finally got his starts good enough to put him near the front on the opening lap. Somehow he needs to pay the karma gods back and get some good luck back on his side. Hey Jason, pay it forward next time you're in a drive thru or maybe buy some stranger dinner next time you and Tommy Tenders go eat.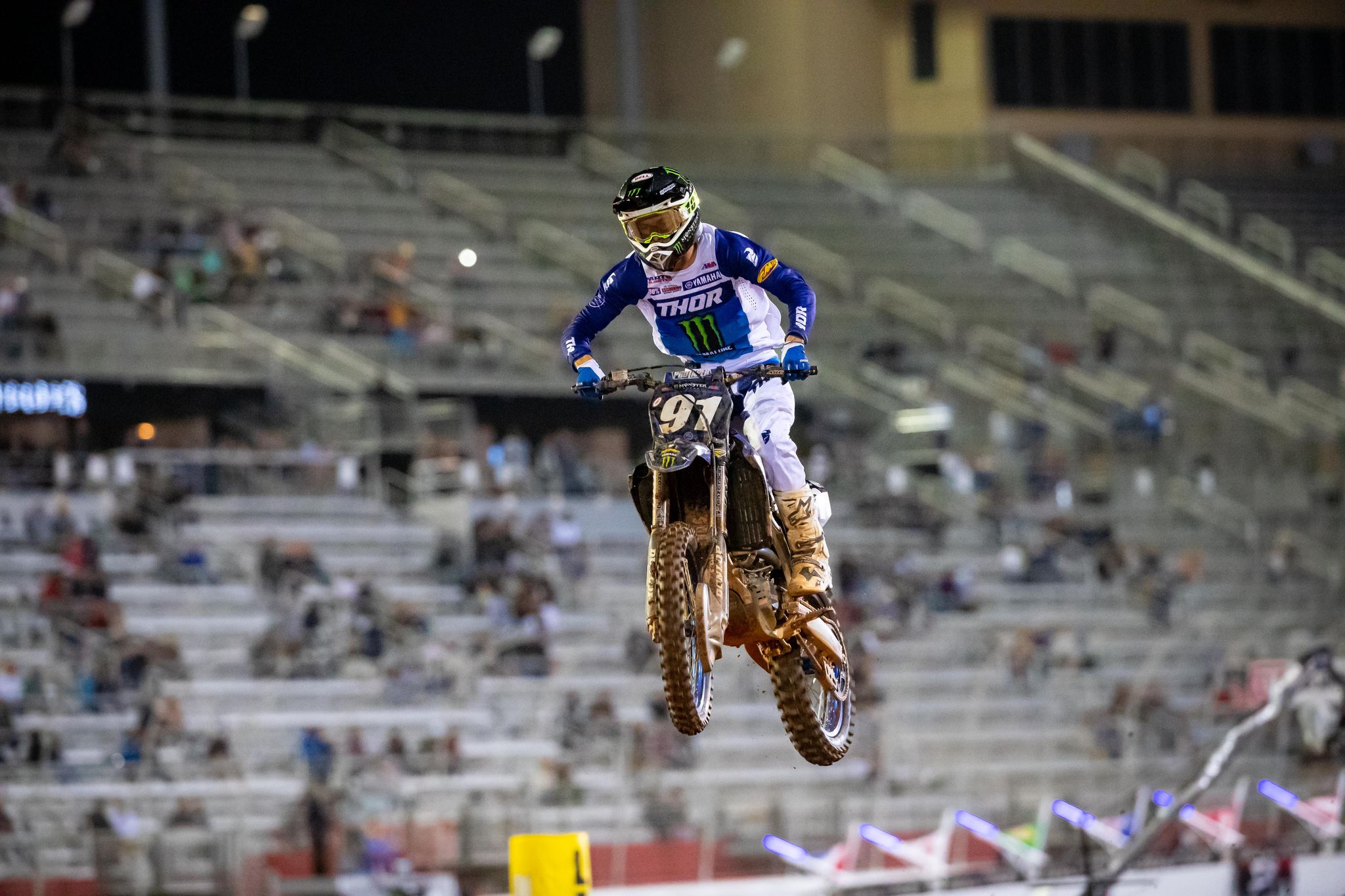 Nate Thrasher: Not one win in Atlanta but two? Holy shit! Who would have thought that a kid from the LCQ wins two main events, the exact same way both times! I think if Cooper wasn't in the points lead and in protection mode, the results would be a little different, but it doesn't matter as the rookie is absolutely killing it this year! Still mind blown that this kid was racing "B" class last year! I haven't seen anything like this since Ryan Dungey did this when DeCoster snatched him up from the "B" class.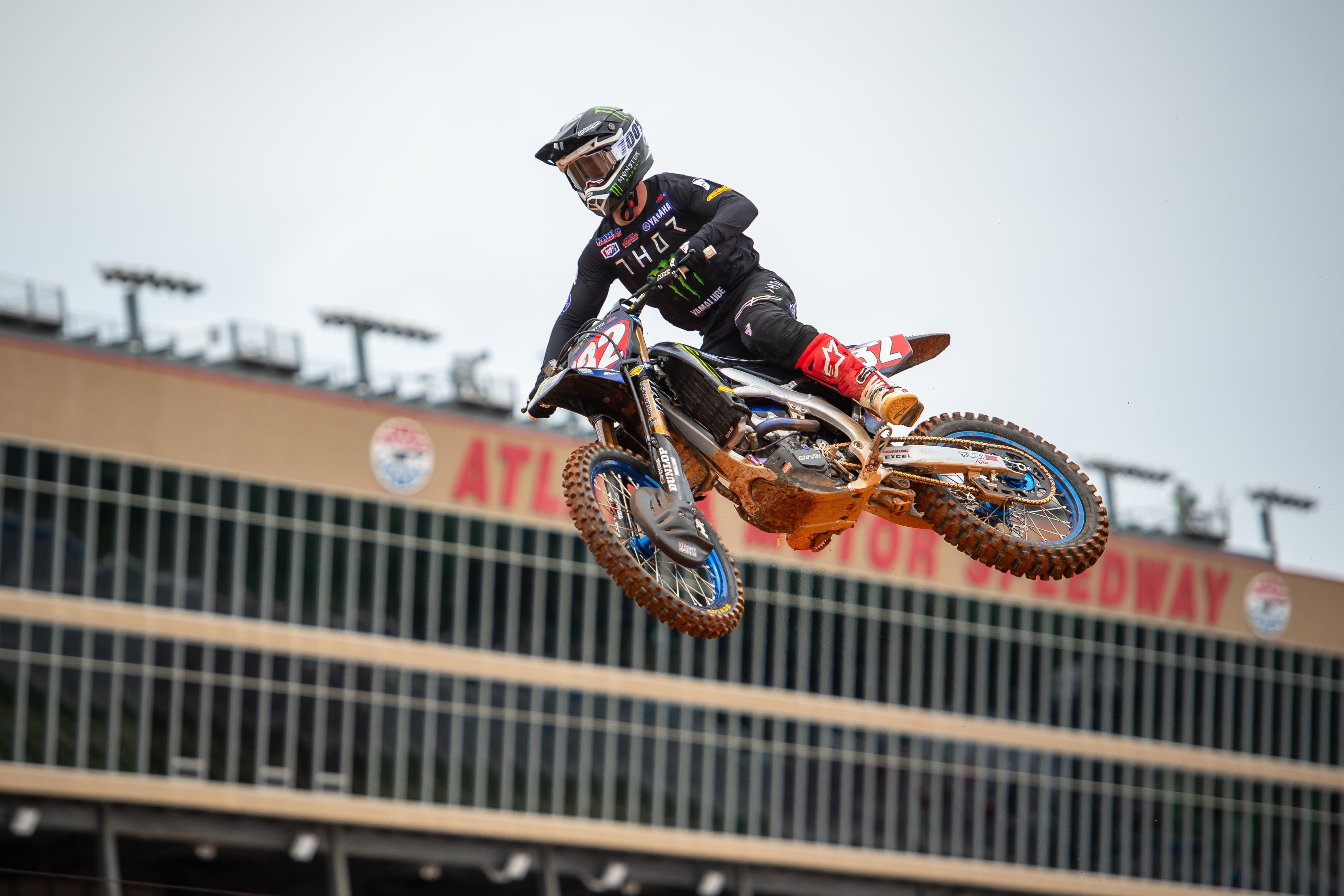 Justin Cooper: Finally! Looks like Justin Cooper will be getting his west coast 250 championship in 2021 and it is well deserved. This championship wasn't without mistakes, but he worked his way back from those mistakes and kept a cool head. I also think Cooper will be a favorite in outdoors, so could he do the double in 2021? I think he can!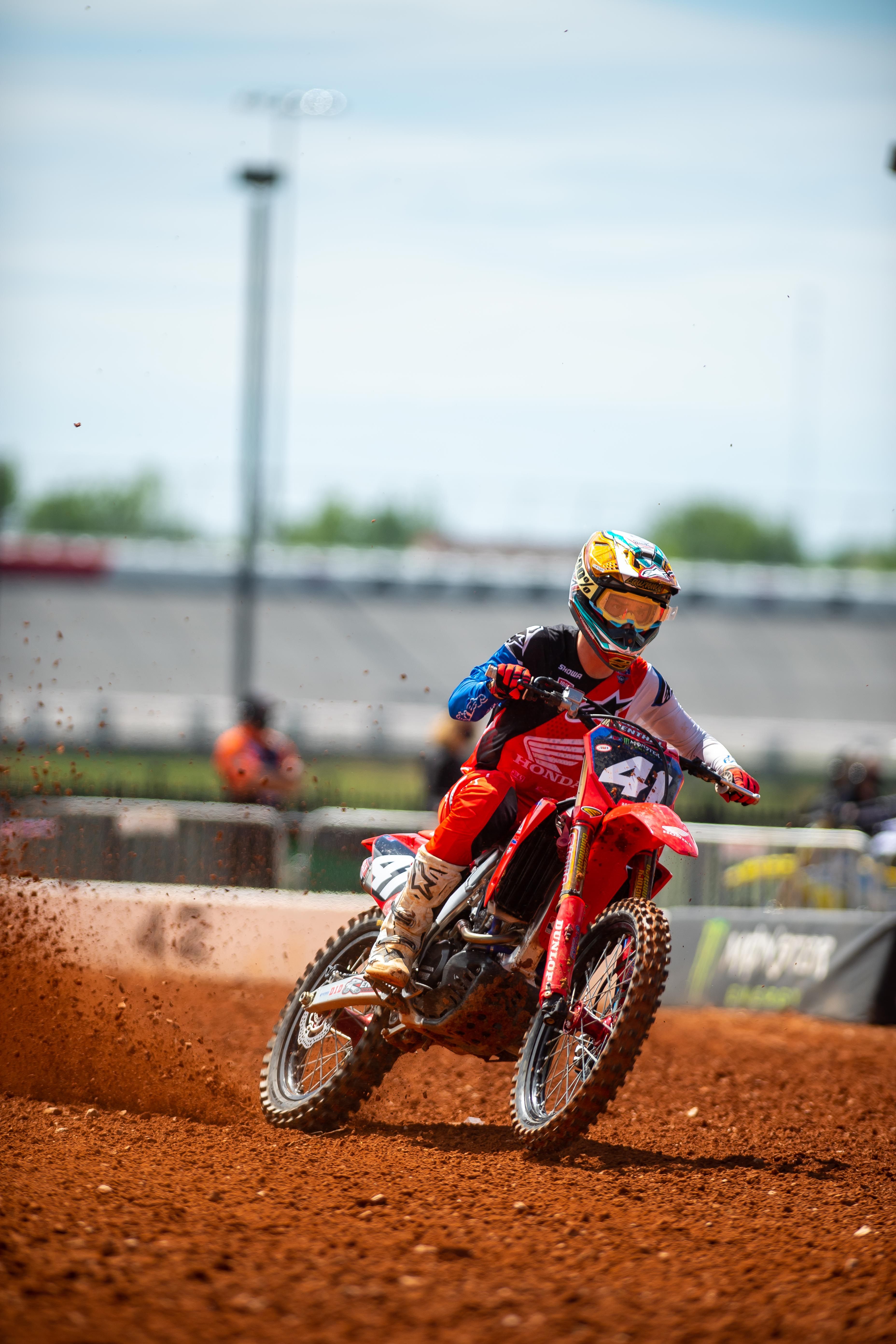 Hunter Lawrence: Hunter is impressing me this year in SX and it's good to see the older Lawrence getting his due as well. What I like about Lawrence is that he is strong at the end of these main events. After looking at lap times from the race, Hunter laid some of his best lap times towards the end of the event. Impressive!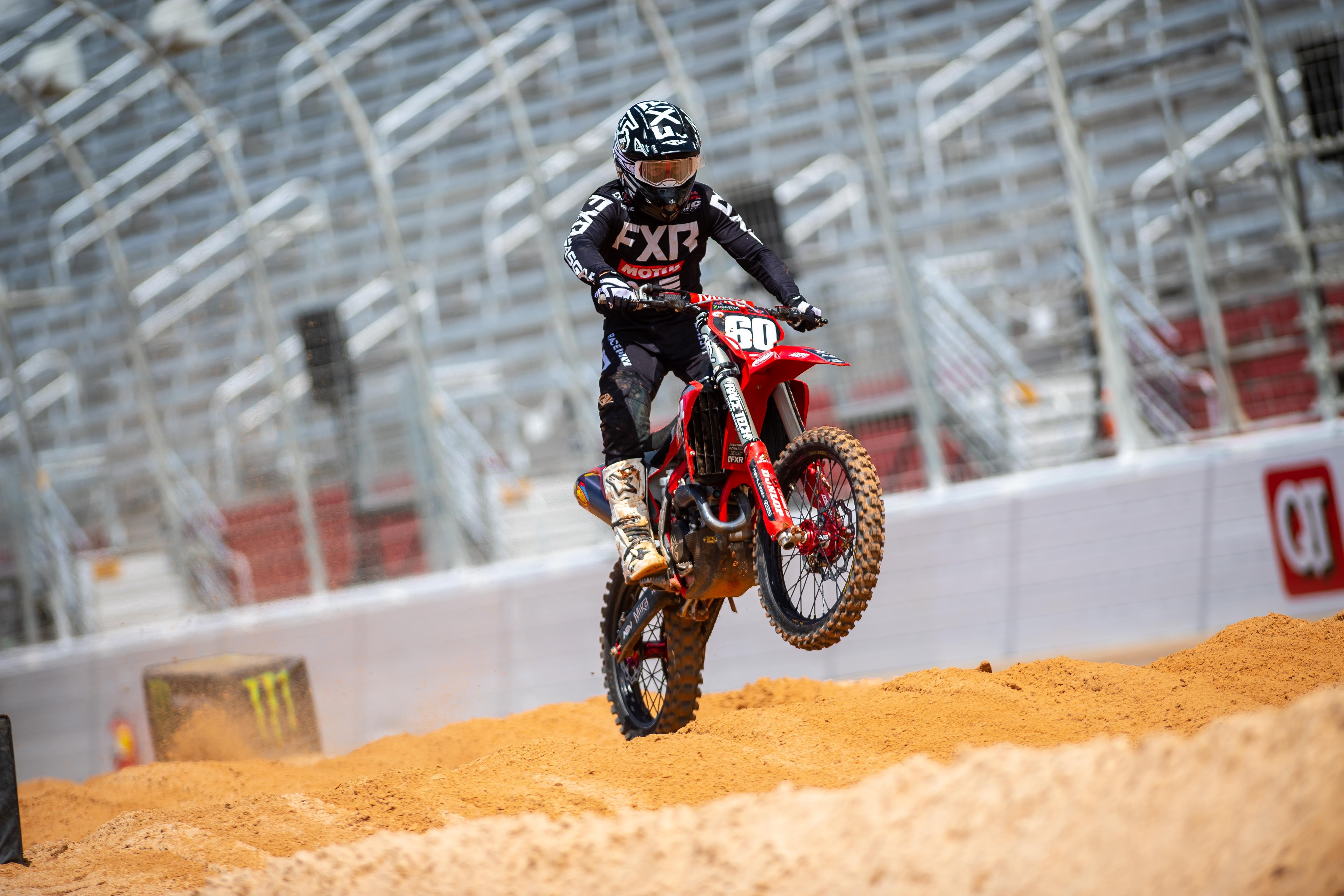 Chris Blose: The veteran in the 250 class had an unfortunate run in with Mcadoo in the main event and went head first into a jump that knocked him unconscious for quite sometime. After getting life flighted out of the stadium, he went underwent several tests, but has good motor skills and is awake. This is great news, as it was a very scary looking crash that couldn't have been avoided by Blose.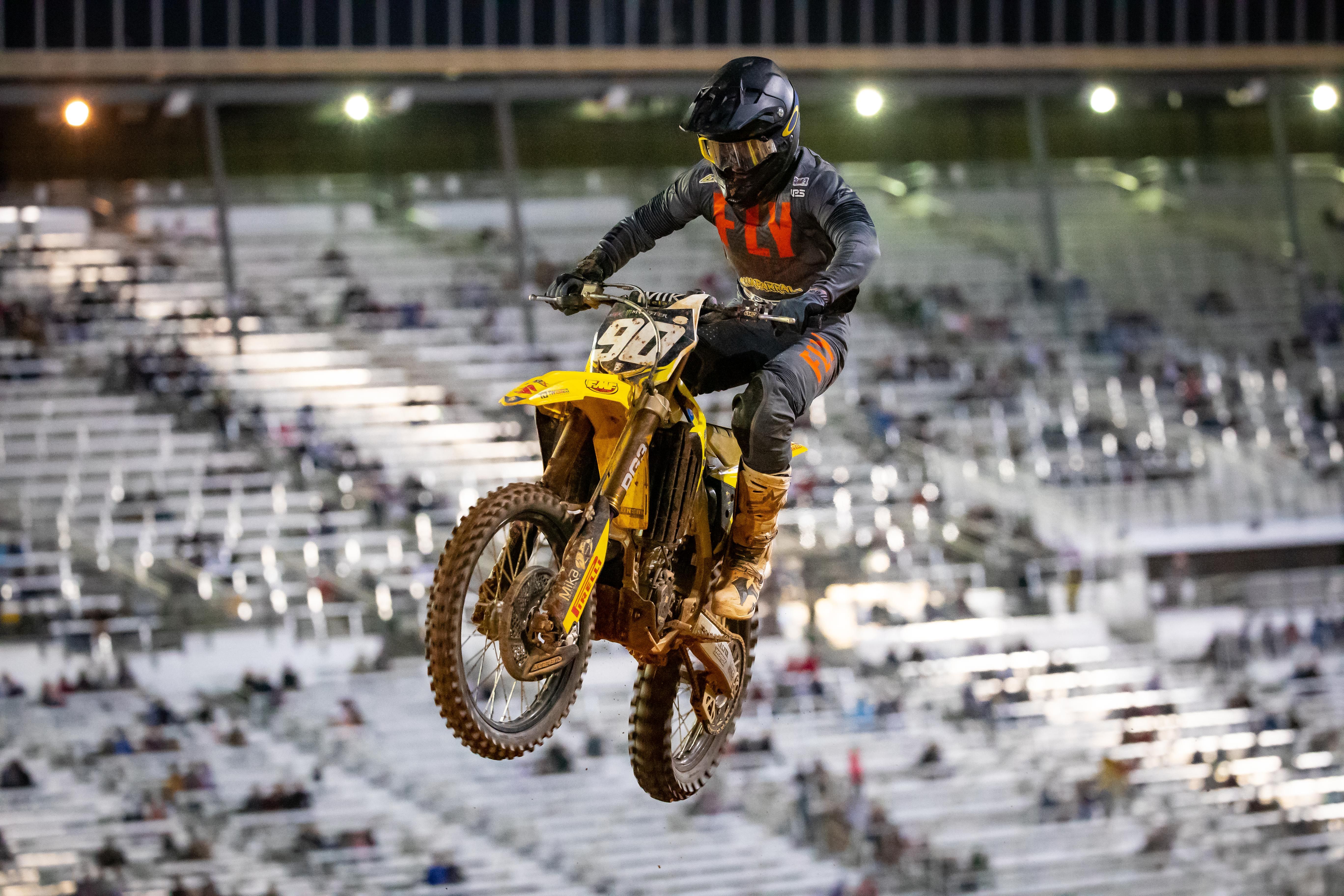 Dilan Schwartz: Great ride from the 2020 Loretta Lynn's Amateur National graduate. With an early season injury it helps to get your first top ten and get that ball rolling. Having a Suzuki in the top ten is also great for the company and our sport. Let's keep the RMaRMy alive!