Well here we are… Ryno started a shit storm on this subject didn't he? However, sometimes we need one of these high profile riders to create a buzz to get us normal blue collar moto folk to think outside the box. Ryno expresses several different reasons why he loves the knee pads over braces, but does that mean it's right for everyone? Of course not, but that doesn't mean what he's saying doesn't carry some weight. I really had no dog in the fight on this debate, so I thought to myself, being that I am a test rider, why not try both and see what I feel and hopefully can relay some of this to you all right here. I will say that I have been a knee brace wearing rider for over 20 years and have NOT tried knee guards in quite sometime. I stumbled across some EVS TP 199 pads from a friend who works in American Honda R&D, so I asked to borrow them for some time in order to see if there is truly a difference between these pads and my trusty CTi knee braces. Here is my opinion on this matter.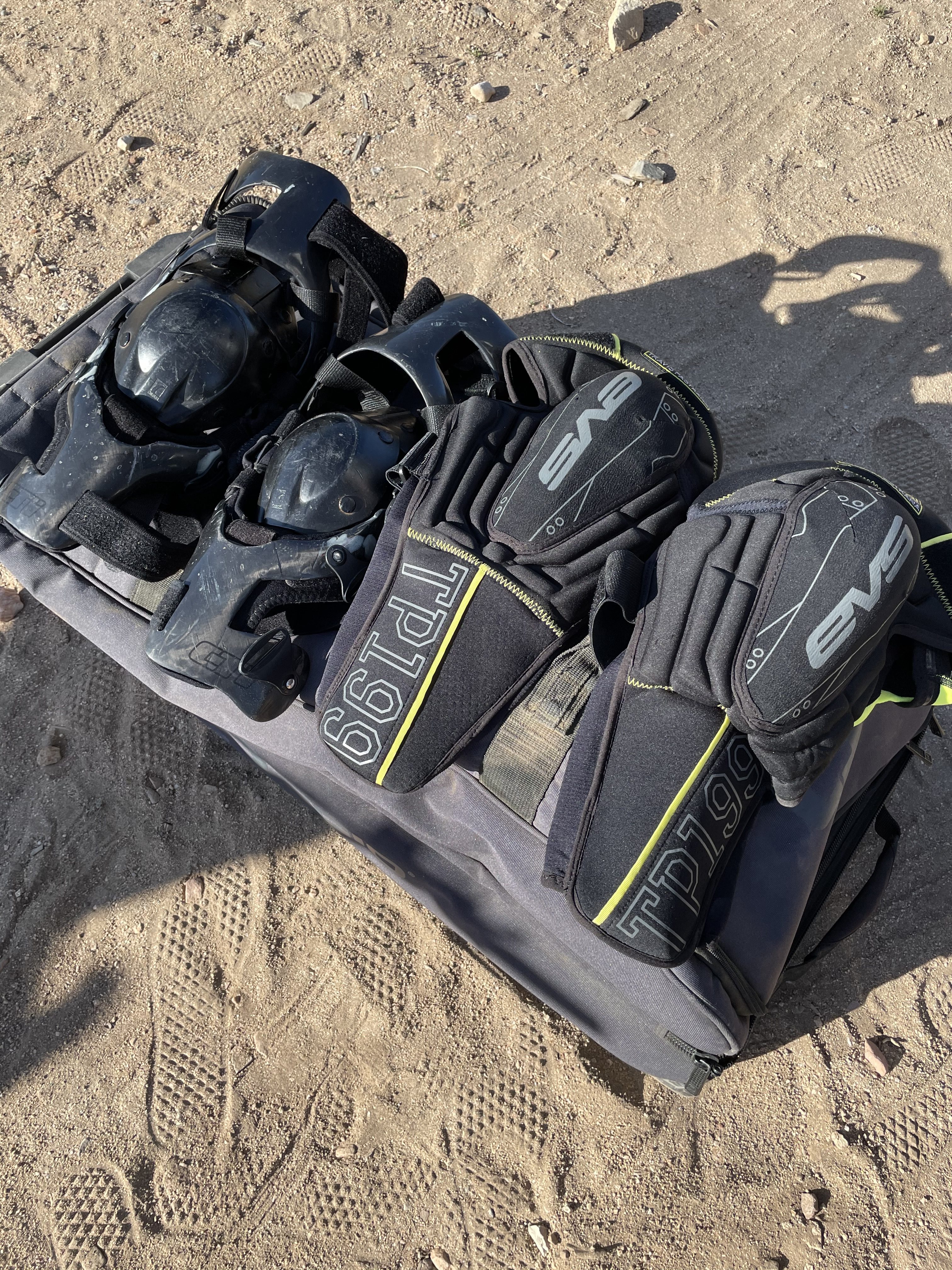 Orthopedic Talk:
Before I get into the differences that were felt on the bike, I called up my ortho doctor and had a chat about knee braces. My doctor who is an avid dirt bike rider himself, knows what we go through when on the bike and our phone conversation kind of blew me away. In his medical opinion, there is not a knee brace on the market that can prevent soft tissue damage when riding a motorcycle. He explained while there are medical benefits such as impact protection and structural stability there is no knee brace on the market that will prevent you from twisting/extending/flexing your knee enough to save it from soft tissue damage. We spoke for about 30 minutes on the subject and even though he wears knee braces himself, this debate got him thinking about if he should give knee pads a try to see if he could gain more knowledge on the subject. 
On The Bike With Knee Braces:
In my opinion I feel like CTi braces are the top tier of motorcycle prescription knee bracing. There are other off the shelf braces that are really good (Asterisk, Mobius, EVS, Don Joy), but there is nothing as comfortable to me (in the knee brace realm) than my CTi braces. I don't have a problem squeezing the bike or feeling my machine when riding with braces, but I do sometimes feel like it hinders my leg extension/flexion when standing or when driving through corners. I have worked on adjusting how much flexion/extension I have with the braces, but it still feels like I could extend/flex my legs more at times while riding, but the brace prevents this, as it is supposed to right? The CTi braces are light, so I don't feel like the weight of the brace (on each leg) causes fatigue at the time, but once I rode with pads, I had different thoughts (more on that below). I like that my legs feel safe with the frames/hinges in the surrounding parts. Something about knowing that you have some sort of impact protection around your leg makes me feel safe. I have yet to have the brace save an impact to my leg/knee, but that doesn't necessarily mean it can't/won't happen. On longer test days, the tops of each brace always feel like they dig into my thigh a little when standing and of course there is that sliding down problem, if you don't wear knee brace pants like the Asterisk Zero G or Leatt pant.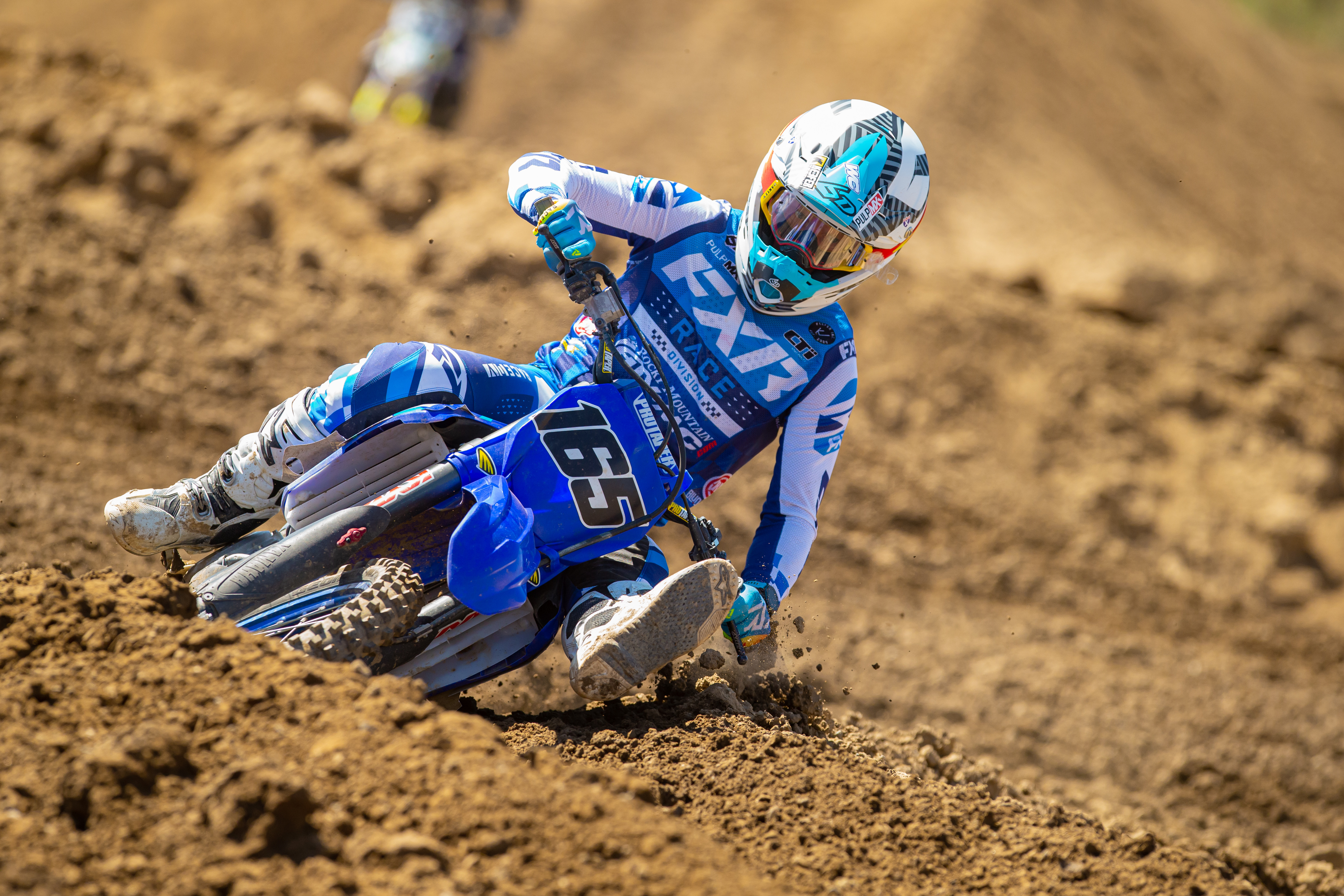 On The Bike With Knee Pads:
Sliding on the EVS TP199 pads felt a little different after wearing knee braces for so many years, but the inner sleeve of the EVS pads makes your knee/leg feel secure and snug, yet the outer reactive memory foam on the knee cup is soft/pliable. Two straps hold the TP 199s in place, but the strap behind the knee area of the pads are in a funky spot as you can feel the plastic "loop through" portion when bending your leg off the bike. However, once on the bike and riding you do not notice this at all. I still ran my Asterisk Zero G knee brace pants with these TP 199 pads to ensure they will not slip, for an apples to apples comparison. Once on the bike and riding, it literally took me five minutes to get acquainted with the TP 199s on the track and immediately I noticed a big difference in my leg movement. I felt more nimble on the bike with minimal drag in my lower body movements and to me it felt like I could squeeze/feel the bike more with the pads versus the braces. Extending my legs up high in ruts was made easier and even the occasional foot dab/drag in corners didn't make for any nervous moments. I did get roosted with a rock straight to the knee cap and the memory foam did its job, but I would be lying if I said I didn't feel a little of that impact. It wasn't painful, but I could definitely tell that it didn't ricochet off like it would have with a plastic knee cup from the CTi braces. I also noticed that after the first couple days my legs were noticeably less fatigued with the pads versus the braces, as I would have thought it would of been the other way around, since you're engaging more of your legs muscles with the pads versus the braces.   
What I Really Think:
I am not going to sit here and tell you one is better for you than the other, but I will say that wearing these knee pads has me really thinking that I might want to stay in them for a while. That's how much more comfortable they are to me. More mobility, less fatigue and a lighter feeling to my legs has me giddy right now. BUT… Will the risk versus reward be worth it if I get plowed from the side by another rider or maybe a huge rock comes off of a 120/80-19 rear tire? I don't know because I am getting older and I want to stay on the bike and not be on the couch with an injury caused by some sort of impact to my knee. This is where I am at right now with this decision. I am not worried about blowing a MCL/PCL/ACL with knee pads, as I know nothing I wear under my riding pants is going to completely prevent that from happening. I am just worried about side impacts and blunt force to the knee (rocks, tires, etc.). The pads protect decently, but there is way more coverage with knee braces and that could make you feel more safe. If you just can't get along with knee braces, maybe can't afford braces, or you have strong legs/knees, I would say try the EVS TP 199 pads and see if you feel more mobility on the bike, like I did. Will wearing pads make you faster on the track? Probably not, so go with what you feel like makes you feel safest and best on the machine. This experiment definitely was a good one for me as there is an old saying that goes "you're only as good as what you try". I will try to have a follow up on this and tell you guys what I decided to wear permanently on a future Pulp MX Show. As of right now, I am going guns hot on knee pads. Stay tuned…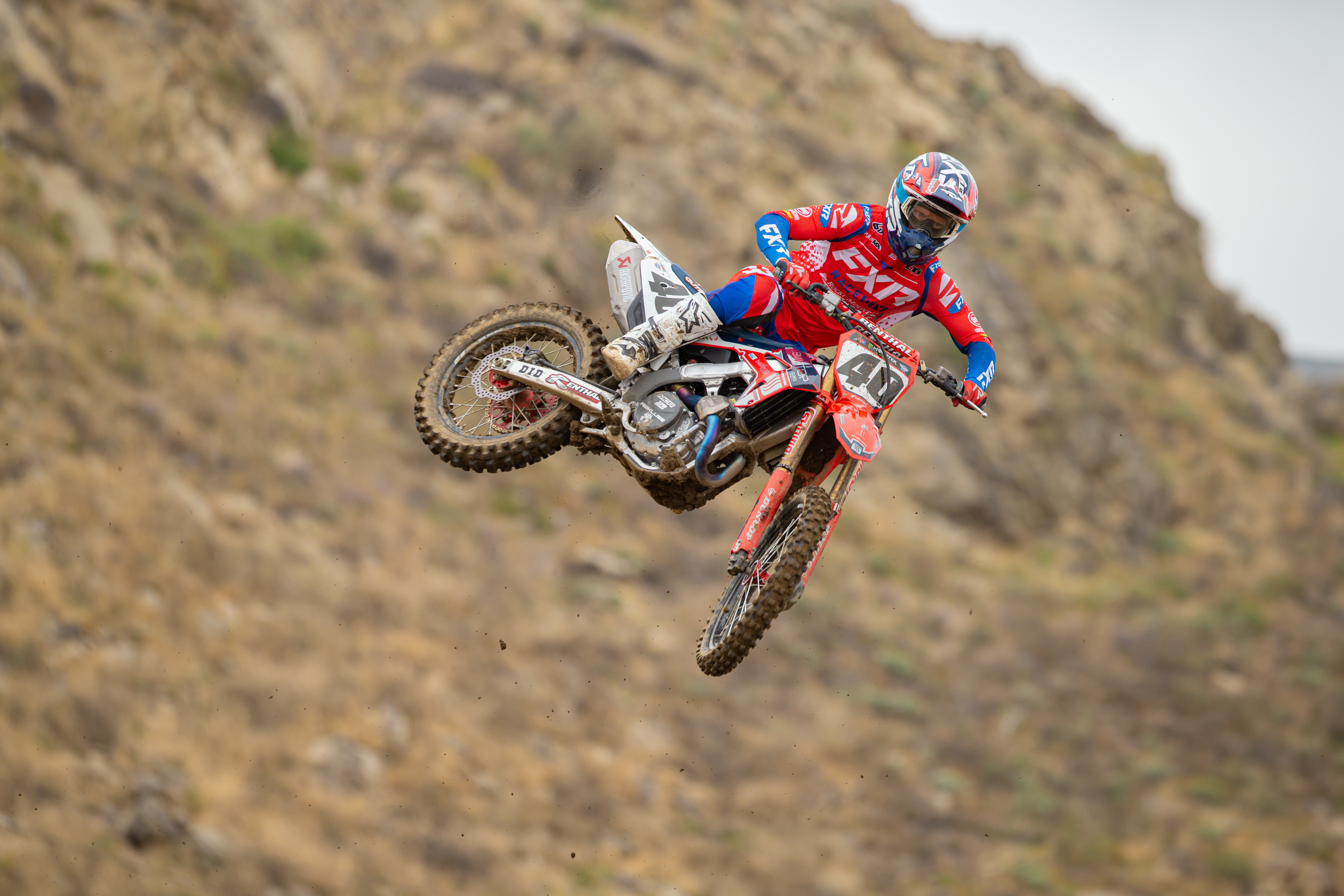 Positives Wearing The TP 199 Knee Guard:
More mobility

 

Lighter feeling when lifting legs in ruts
Less fatigue/Better feel against bike
Negatives Wearing The TP 199 Knee Guard:
Impact protection is not as good as carbon fiber frame
Still can slip down if not tightened properly

 
Positives Wearing The CTi Knee Braces:
Legs/Knees feel secure
Impact protection
Negatives Wearing The CTi Knee Braces:
Lack of mobility
Can feel bulky
Top portion of braces can dig into leg when leg is fully extended