The penultimate round at Salt Lake City gave us some ups and down, so let's dive right in shall we?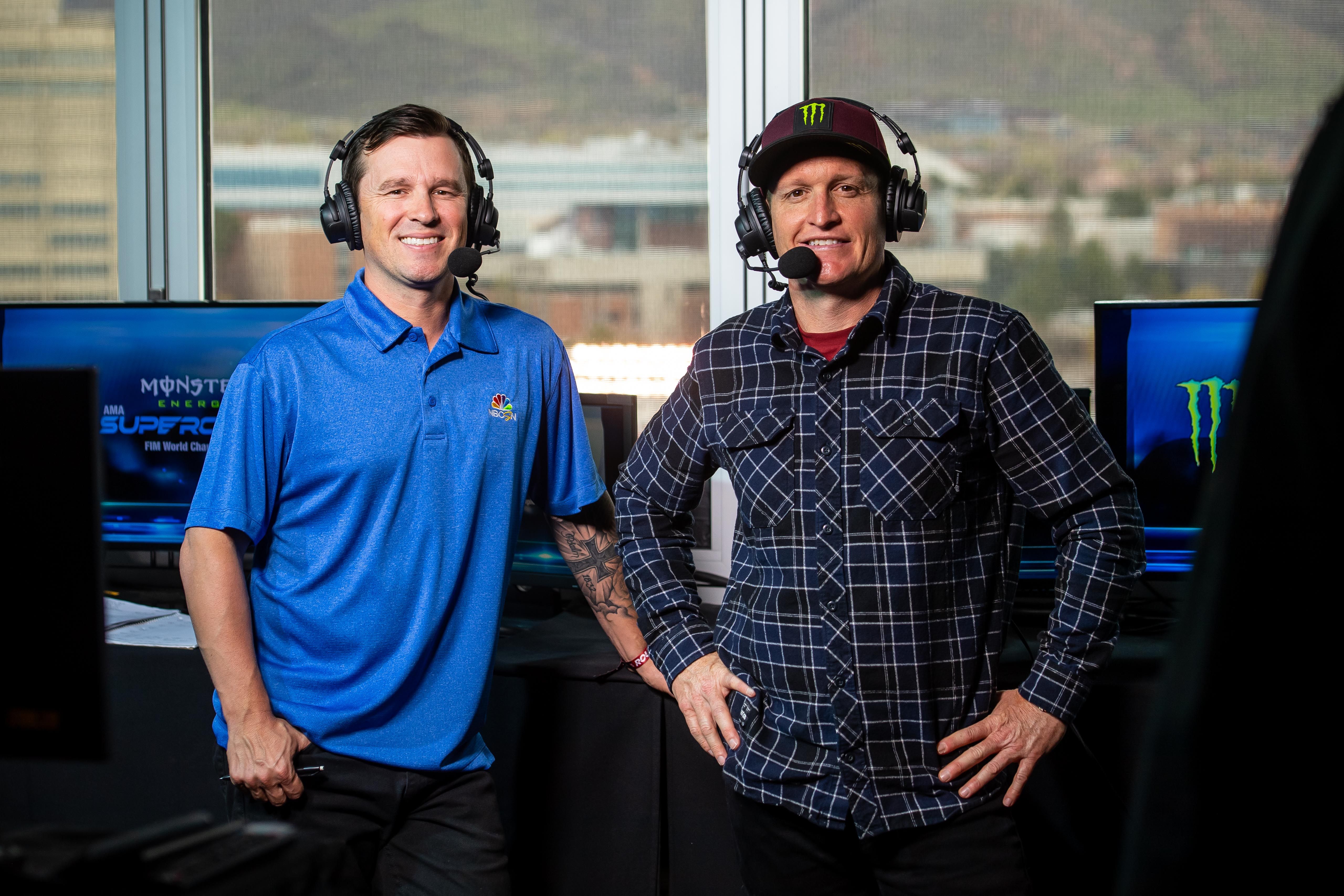 Daniel Blair/Ricky Carmichael: The addition of Daniel Blair to the live broadcast was a welcome addition in my eyes. I feel like Daniel actually improved Ricky's performance on the broadcast and the two seem to have great chemistry together. Here's hoping that Daniel gets to stick around and keep the gig for the 2022 season!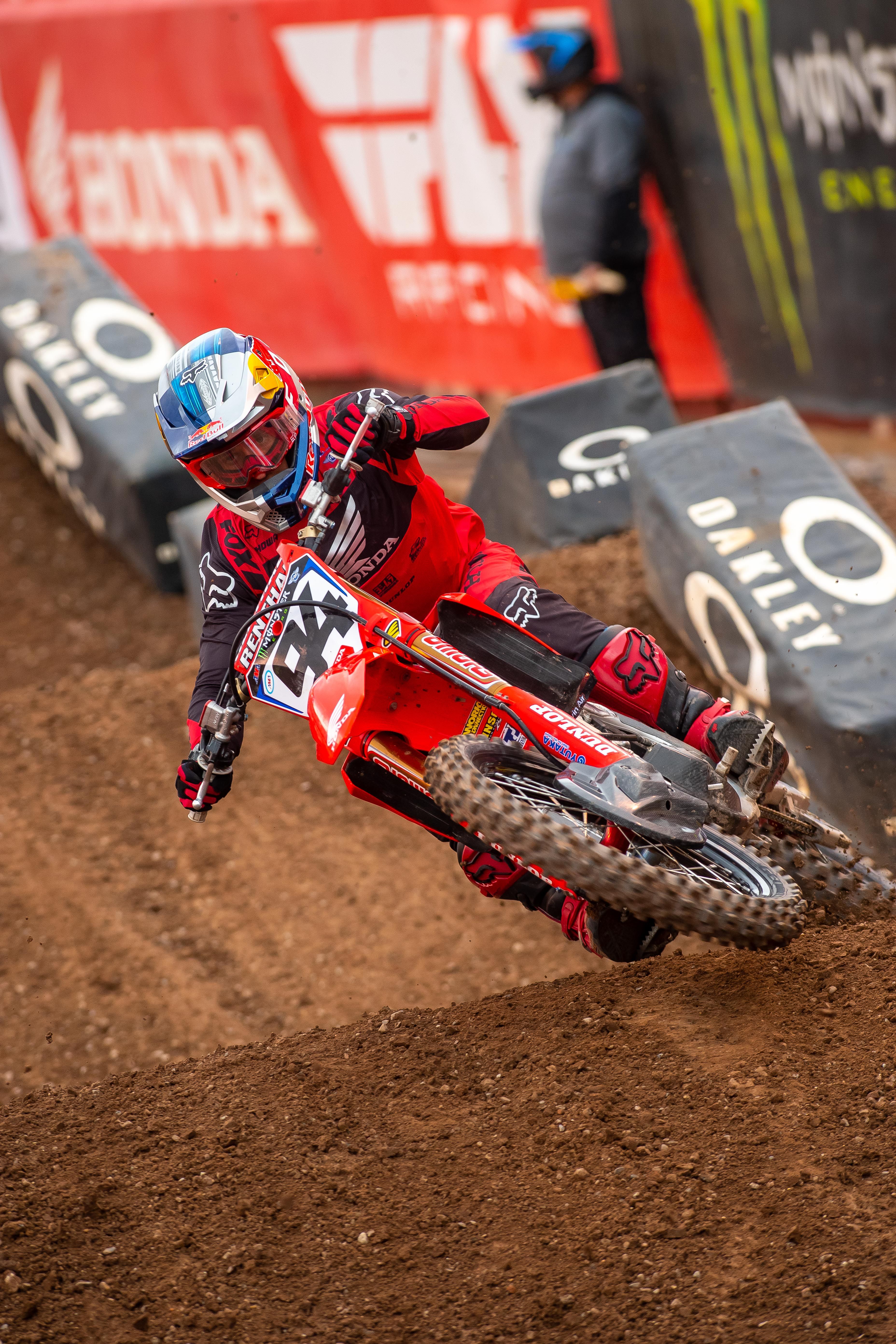 Ken Roczen: Poor Kenny. The last half of the last couple races has been tough on Roczen. The Honda riders seem to be going back and forth on some shock/link changes and maybe this has something to do with Kenny's crashes last couple rounds but something tells me that the season is wearing on him and he might be getting mentally fried. I mean the dude has come back from gnarly injuries and is STILL in the hunt for the title. Albeit a long shot, but he is still in it, unlike Eli Tomac, so to say this wasn't a great season for Roczen would be just wrong. I think it's been a great season!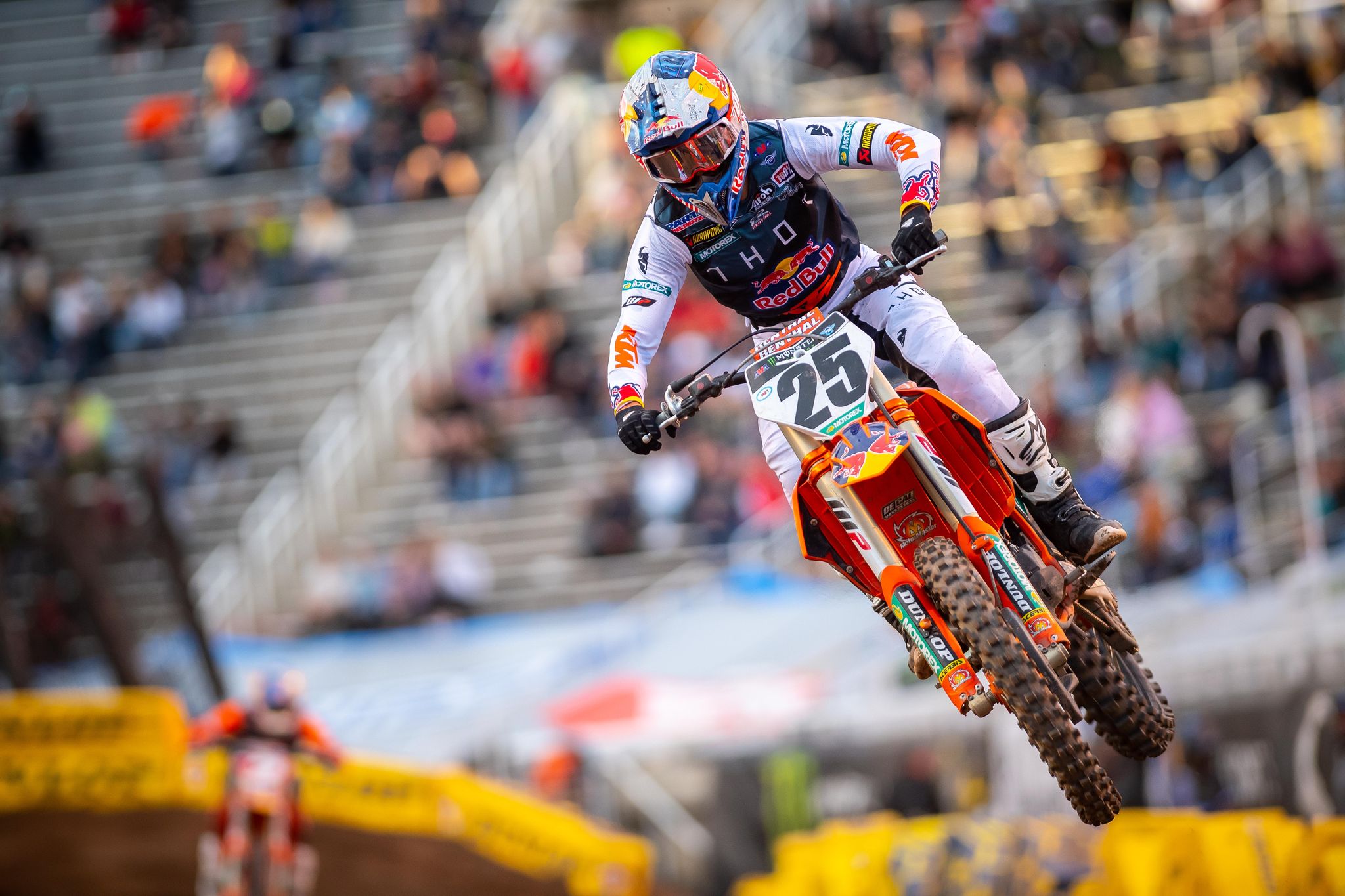 Marvin Musquin: "Take the neck brace off and win" -Ryno. On a serious note Marv has been steadily improving his riding the past few rounds, but the results just don't show it. Marv has had a rough go lately and it must be hard keeping a straight mind when you have close friends and family hurt by dirt bikes. To have the fortitude to keep moving forward with your career has to be insanely tough, I couldn't imagine! Here's to you Marv! Great ride!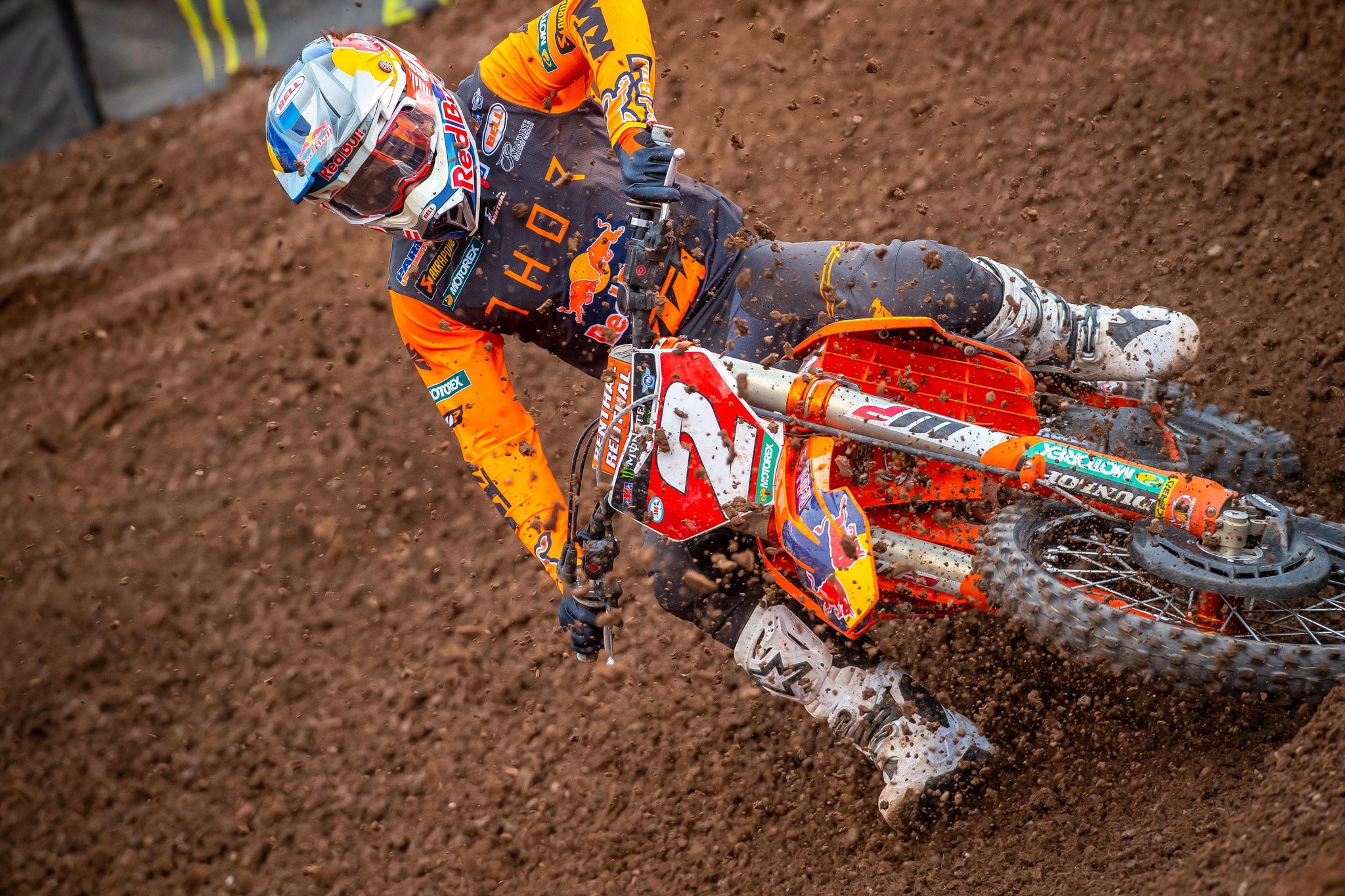 Cooper Webb: The 2021 Supercross champ people! The most mentally tough dude in the series just keep picking dudes off at the end of each race. Let's face it, he could have plowed Marv and left, but he thought otherwise and took the points and let Marv have his day. That is the way I see it.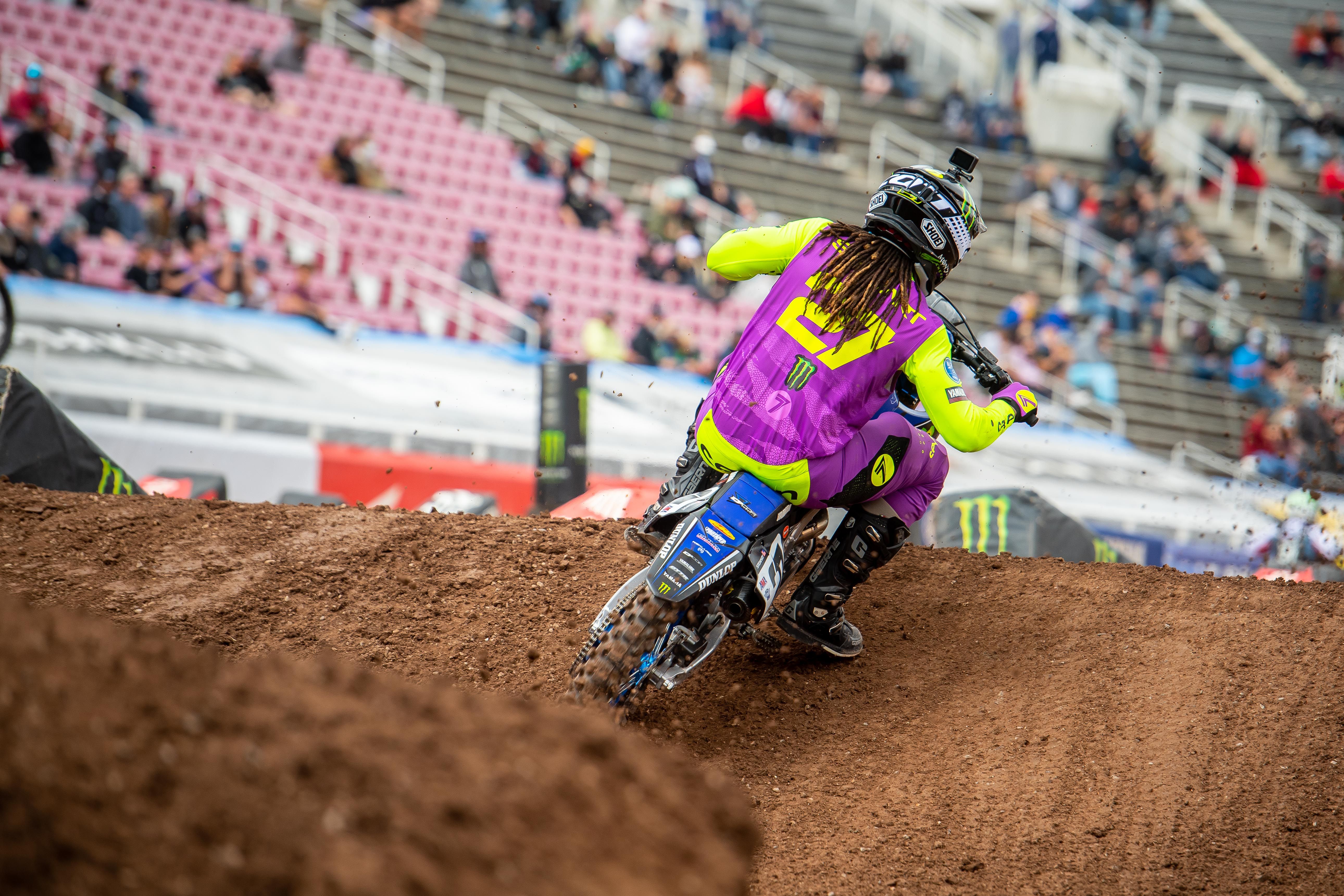 Malcolm Stewart: A podium for Stew! I am telling you what, if there were four to five more whoops in the SLC layout Stew would be been even further up on that podium! He straight kills the whoops. Malcolm has come such a long way and seems to be gelling with that Yamaha power very well! His line choice after the whoops was fast because he would go wide and use the berm instead of flat tracking and banking off that wall. Not only does little Stew have brut whoop strength, but there is some finesse in there as well.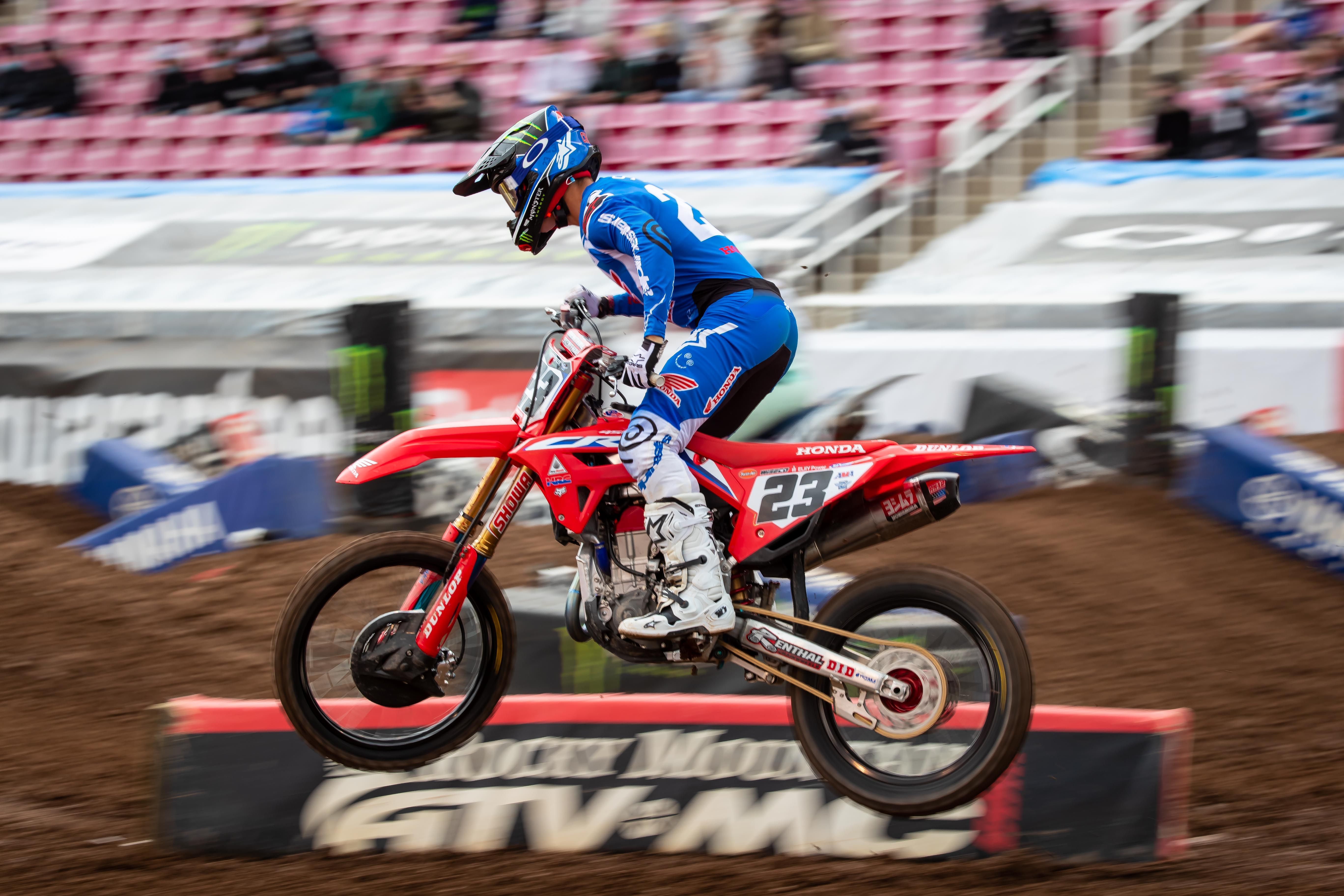 Chase Sexton: Chase got soooooo lucky he didn't get broke off worse! Jumping over a knuckle is not only hard, but it's also very ballsy. To mentally tell yourself to clear a knuckle is gnarly because they are so sharp and steep on the backside. A fifth place after that get off tells me that this dude is a tough SOB as well and can take a hit. Look for this dude to be up on top of the box come outdoors!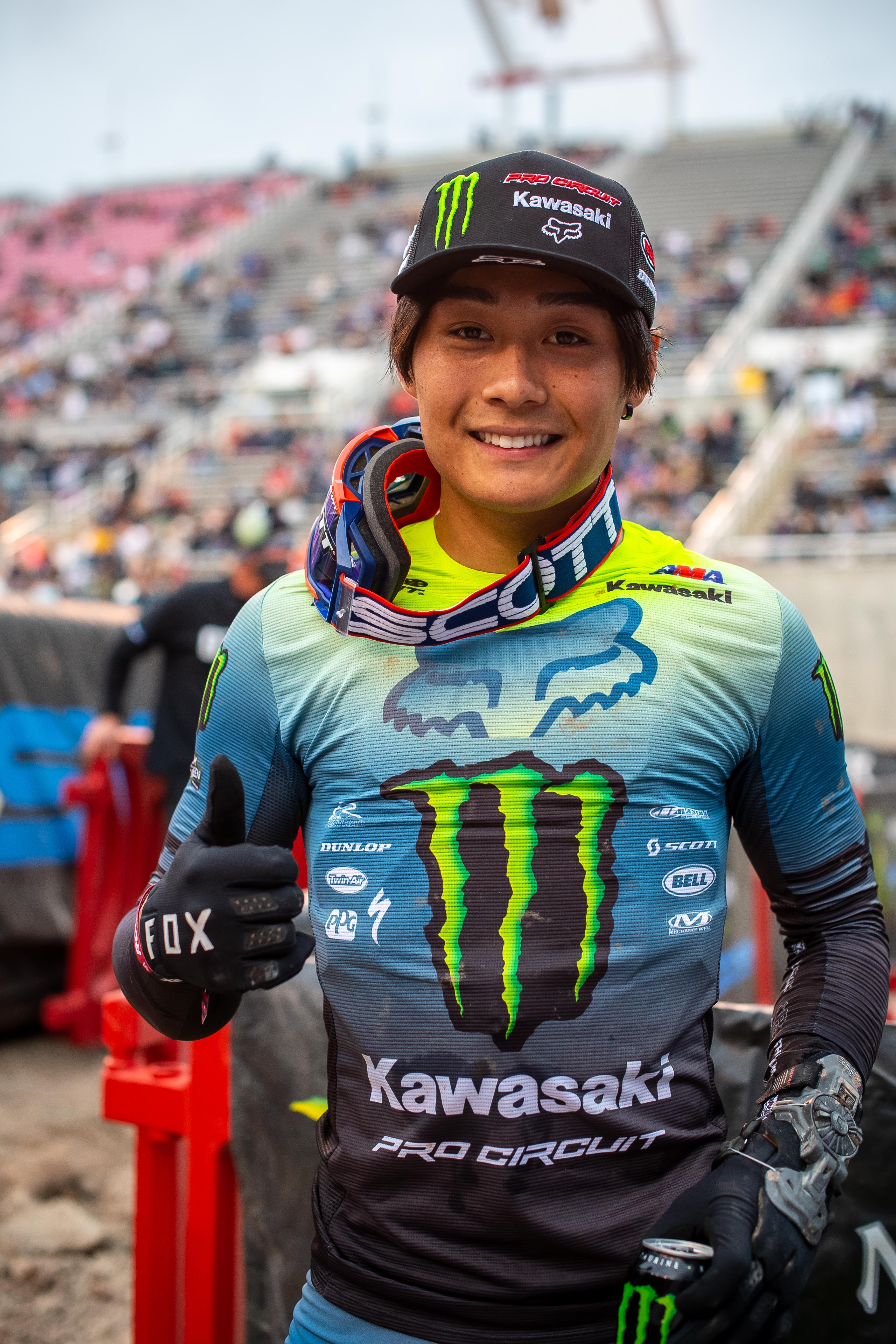 Jo Shimoda: The first Japanese rider to ever win a main event. I have been watching Jo ride since his B class days and the kid is silky smooth. Usually Japanese riders are not the most technical riders and more throttle than brains, but Jo does NOT ride like traditional Japanese riders! He is one of the nicest kids out there and it's crazy to think that his family sent him here on his own to chase his dream and he just achieved the first step! Congrats to Jo! He was one of three riders that had to tryout for the PC ride in 2021 after the Geico deal went south. Good choice Mitch!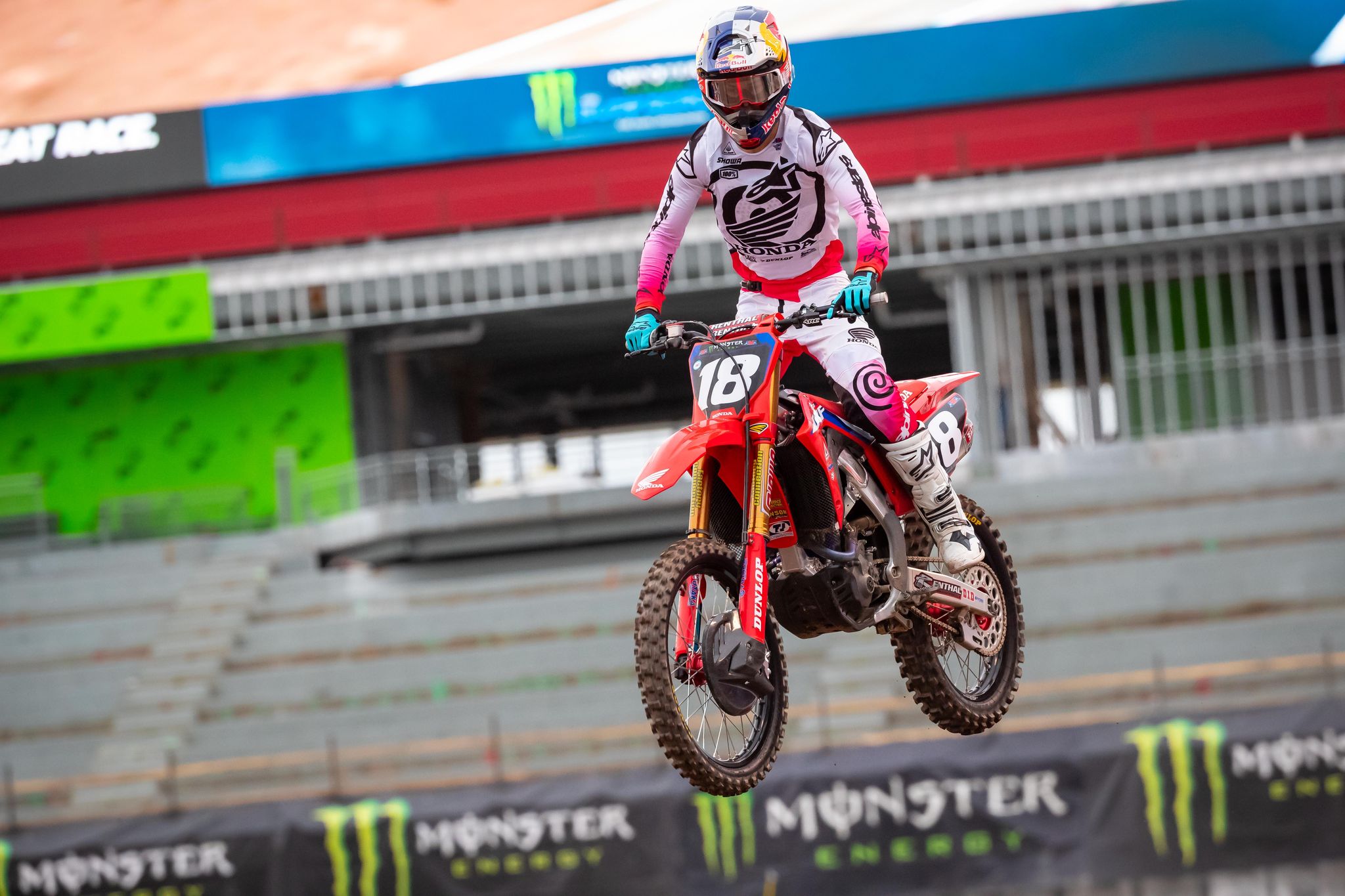 Jett Lawrence: The Jett took some time to get going but the kid found his form and pressured Shimoda for the win, but couldn't quite close the deal on a hard to pass layout. J-Law will be a sleeper to look out for come the east/west shootout. Watch Jett's roll speed through some of the berms in SLC and you will notice where he makes up a lot of his time on other riders. It's something I try to study and implement in my own riding!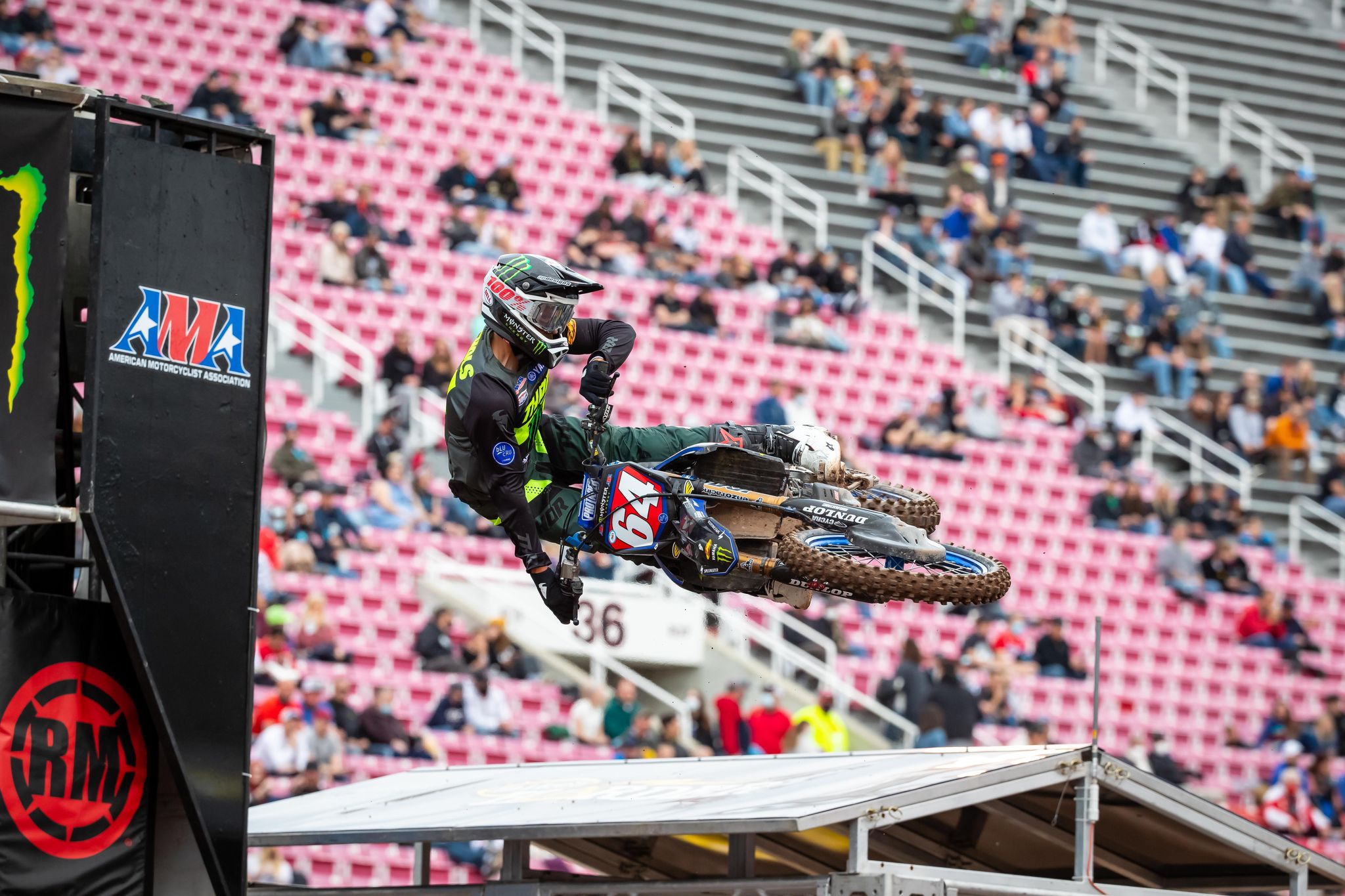 Colt Nichols: I am bummed for Christian, but I am also happy for Colt. He has been through some shit in his career and 2021 is his year! There wasn't a lot of so called media experts out there picking Colt to win the title, but he proved a lot of us wrong! Having the best bike in the 250 paddock doesn't hurt either!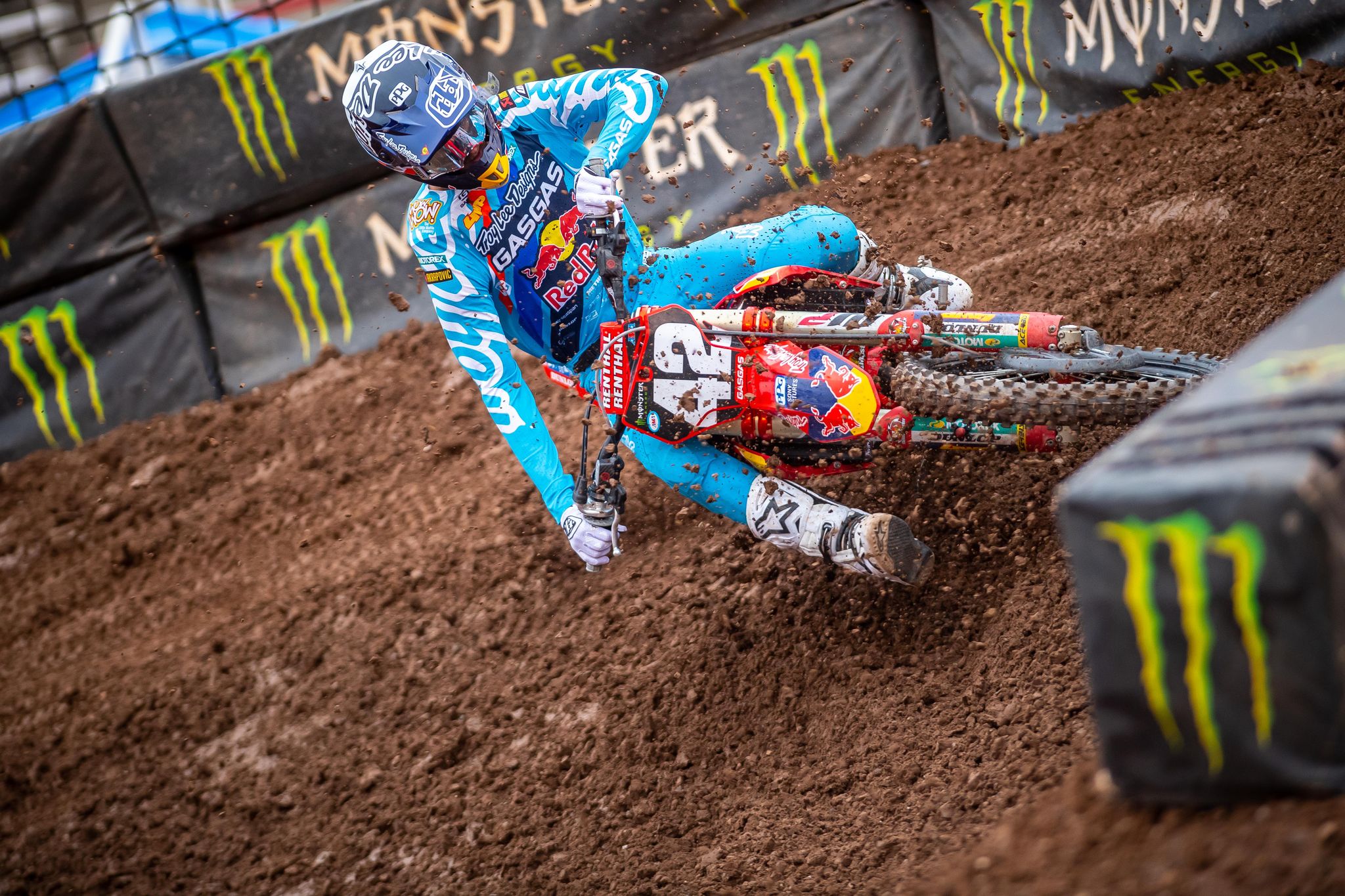 Michael Mosiman: Dude! Is it me or did Mosiman try to pass Shimoda at the most inopportune times? I really do think Mosiman was the fastest man in the main event but he just mentally fell apart after several failed attempts to pass Shimoda. He will learn from this and be better.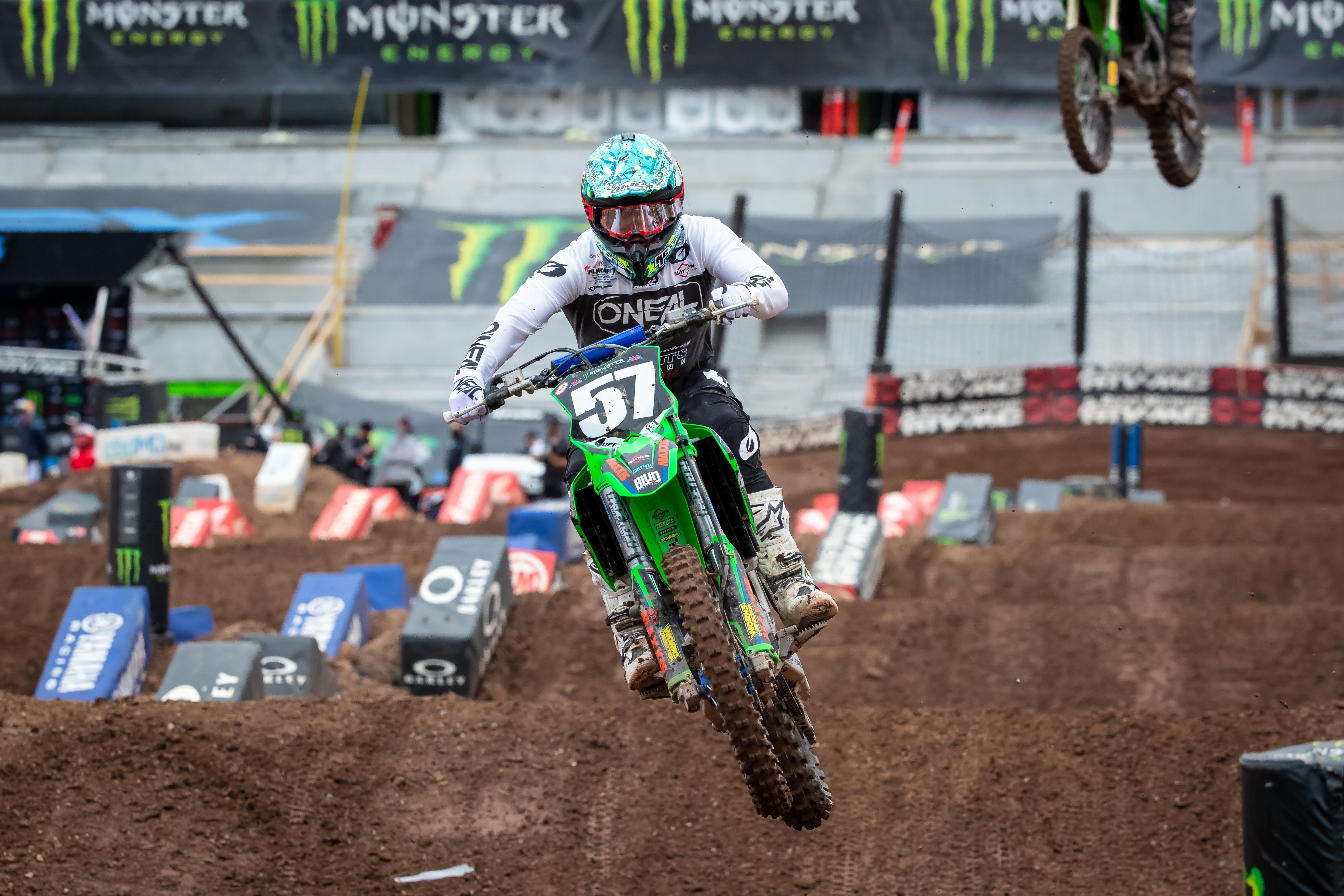 East Coast: Every year there are not enough 250 riders to fill the gates at the end of the series. However at SLC this year, it looked really bad with only 26 riders signed up to race. The LCQ only had five riders that finished! The local race at Glen Helen almost had the same amount of pros show up. We need to somehow restructure the 250 class so we can see full gates come these final rounds. I also don't like the hate that comes from the fans saying these privateers suck just. Any one of these privateers could show up at a local race near you and work everyone! Let's just support the guys that are racing and encourage them! Enough with the "look at that goon" bullshit!