Some muffler questions that get sent to my email inbox usually look like, "which muffler is best for my bike? "Is a full system worth the money or can I just get away with purchasing a slip on"? "Is my stock muffler the best muffler option for me"? Instead of trying to keep answering some of these emails, I thought I would write an article on some of the current 2021 motocross machines and which mufflers do what to the power curve as well as if they are better than stock. Now I haven't tried every aftermarket muffler out there, but if you're in the market for one and need to decide on if your bike works best with slip on or full system, you have come to the right place. I have also put together a sidebar on if the stock muffler is worth a crap or maybe you should just save your money because the OEM muffler is a good stock system. Just because it is "stock" doesn't mean it hasn't been fully developed by the manufactures. Not all stock mufflers are created equal, so read below and see if you need to keep your stock muffler on your Yamaha YZ250/450F, get a slip on, or maybe go all out and purchase a full aftermarket muffler system.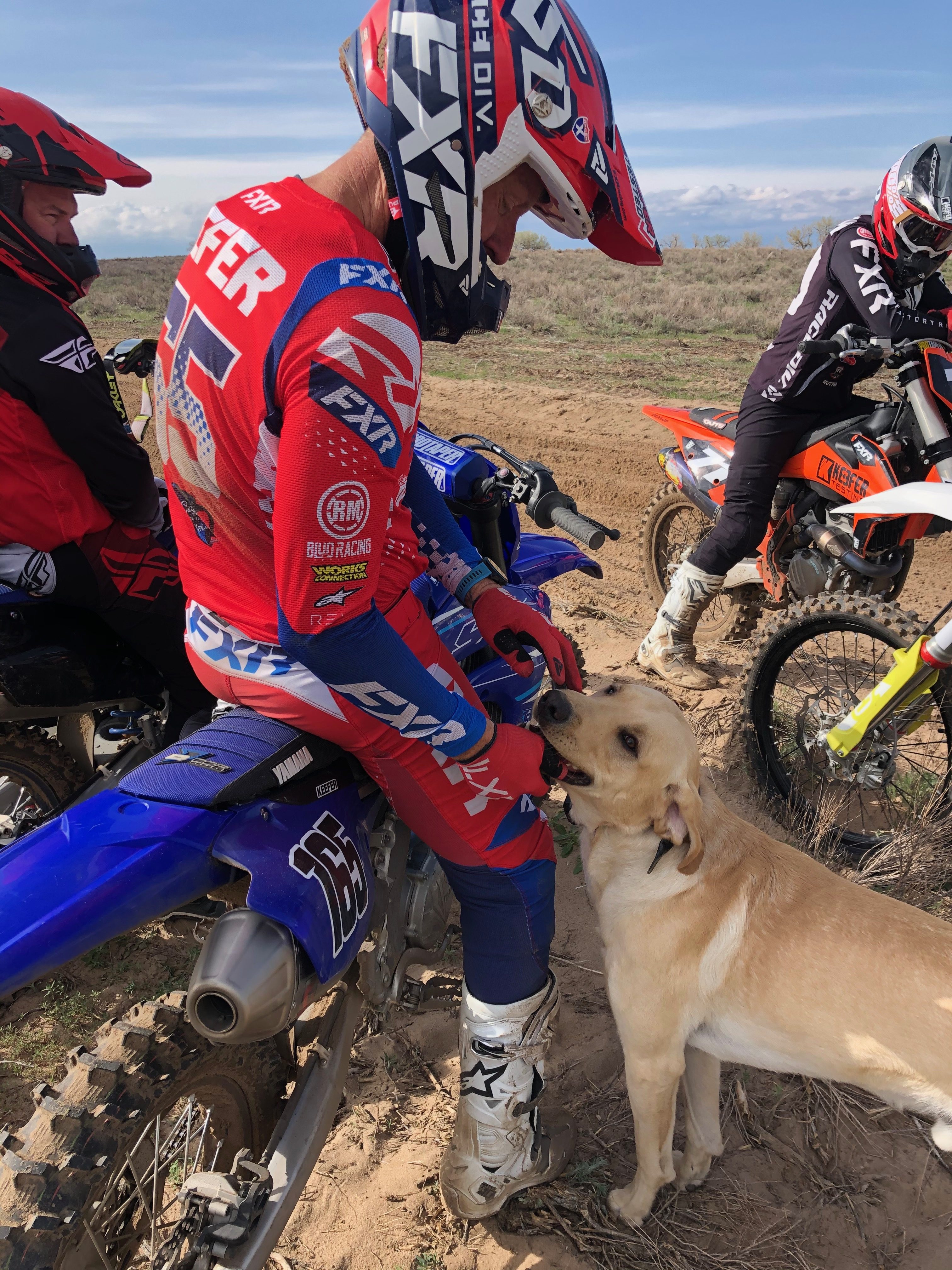 Yamaha YZ450F: 
Full Muffler Systems Tested: FMF 4.1 RCT, Pro Circuit Ti-6, Akrapovic Evolution
FMF Summary: Smoother roll on delivery with less throttle response which can help let the YZ450F roll second gear more through corners without the jerky jerky on/off movement. This is what the Yamaha exactly needs if you find yourself struggling in corners with the Yamaha. Running TP 3 or 5 along with the FMF can give you a smoother, broader roll on power that pulls harder in the mid range than the stock muffler. You will be getting more top end pulling power but the same amount of over-rev as stock. Best Yamaha Power Tuner Map: TP 5 or stock. 
PC Summary: Long linear power character with a smoother character than stock. Mid RPM response is more explosive than stock but just like the FMF, the PC muffler can help roll on delivery through corners. Mid to top end pulling power is impressive with the PC system as you click third gear. I can ride third gear better on tighter areas of the track with the stock system but if the track is faster (like GH) the PC system shines! Best Yamaha Power Tuner Map: TP 5 or stock. 
Akrapovic Evolution: Very quiet system that has a smoother roll on over stock but builds rpms quickly and more freely than any other system in this test. Mid to top end is deceiving with this muffler because it's so quiet and connected to the rear wheel. The Akrapovic system helps with rear wheel traction and prevents the Yamaha's rear end from breaking loose. It is become one of my favorite systems on the west coast for its friendly hard pack character. If the track is deeper, the YZ450F likes more rpm response than the Akrapovic gives, but since the tracks are baked by 11:00AM out here on the west coast, it has been one of the systems I flock to the most in the summer months. Best Yamaha Power Tuner Map: TP 5 or stock. 
Slip Ons Tested: DR.D, FMF 4.1 RCT 
FMF Summary: Throttle response isn't as good as full FMF system and the Yamaha will not pull third gear as good out of corners with slip on, but this system still smooths out the low end hit the YZ450F has. Mid range is not as good as stock or the FMF full muffler system, yet has the same top end pulling power as the stock system. Best Yamaha Power Tuner Map: TP 5 or stock.   
DR. D: This slip on keeps that responsive bottom end that the stock system has yet pulls better in second and third gear out of corners. The top end is as good as stock and doesn't have any real flaws to it. It helps the rider run third gear more in corners yet smooths out the 20-30% throttle opening for better cornering character. Best Yamaha Power Tuner Map: TP 3.
Stock Muffler Character: Strong low end pulling power (sometimes too much when rolling corners) with touchy low end rpm response. Broad mid range power with a long top end pulling power. Best Yamaha Power Tuner Map: TP 3. 
Slip On Or Full System?`: The stock YZ450F system is one of the best stock systems that comes on any production bike made today. Strong/responsive low end with a meaty mid range power that delivers a long top end feel. If there is one thing that the stock muffler isn't great at is maybe rear wheel connection. It sometimes can feel disconnected when the track gets a hard base. If you want a smoother roll on power there is nothing wrong with just going to a FMF or DR.D slip on. If you want the most rear wheel connection available the Akrapovic is the go to on that. However, the Akrapovic is a costly full system. If it was me, save your money for a little while, but I would keep the stock system on and move to a TP 3 Yamaha Power Tuner setting.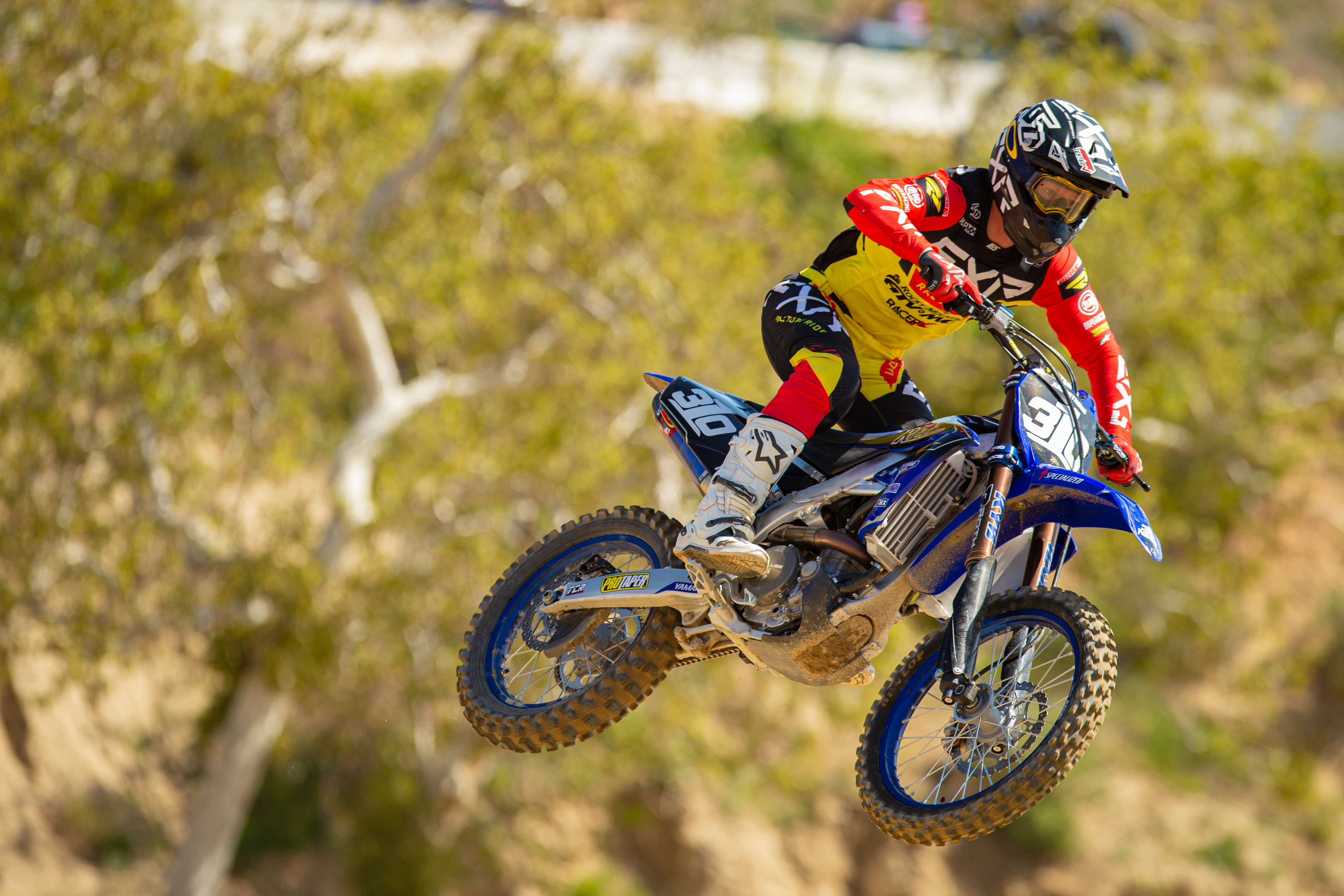 Yamaha YZ250F: 
Full Muffler Systems Tested: FMF 4.1 RCT, Dubach Racing 
FMF Summary: Although the stock exhaust is VERY hard to beat in terms of performance, it can get a little raspy once the hours start adding up. The FMF 4.1 system gives the bike a throaty tune and a factory look, but with a more tunable engine character. We have found that running the system without the spark arrestor insert takes away too much back pressure, which causes the YZ250F to lose some of that bottom end power we come to love out of this bike. The 4.1 adds mid range power as well with a little more top end pulling power. We prefer the system with the spark arrestor installed because it helps keep most of the stock bottom end, keeps the YZ250F quieter the bike, and can even make it legal to ride on the trails. Best Yamaha Power Tuner Map: Keefer Free Feeling
DR. D: Just like the YZ450F slip on, the Dubach system on the YZ250F keeps the Yamaha's great bottom end pulling power and adds more mid range pulling power in third gear. Top end gains are slightly better than stock with a longer pull in second. third, and fourth gears, as well as an over-rev as good as the stock system. This system almost mimics the stock system, but with more mid range and top with a better sound to it. Best Yamaha Power Tuner Map: Keefer Free Feeling
Slip Ons Tested: FMF 4.1 
FMF 4.1: A smoother roll on delivery than stock with more mid rpm response and a top end pull that is the same as stock. Best Yamaha Power Tuner Map: Keefer Free Feeling
Stock Muffler Character: Snappy roll on delivery with crisp low to mid rpm response. Top end pulling power is short with not a ton of over-rev. The YZ250F stock engine character prefers to be short shifted similar to a 450. Best Yamaha Power Tuner Map: Keefer Free Feeling
Slip On Or Full System?: Unlike the 450, the YZ250F needs some type of muffler system because the stock system sounds like crap. To me going to a full system ensures that you keep the bottom end that the stock system has and a DR. D muffler has all the ingredients for a great purchase (comes in a stainless system only). Low cost and well built, the DR.D is a muffler that has stayed on our test machine more than any other.