For this week's Daytime Program I wanted to write about something I tweeted about last week instead of the usual what I thought of round one as a whole. Instead, I wanted to focus on Ken Roczen, who I personally think is trying a different strategy to this year's AMA Motocross Series title run. 
Even though us media idiots might think that Kenny's Supercross Series was not so stellar, it actually was pretty damn good considering the last couple of seasons. Roczen held the points lead for a considerable amount of time, won multiple races and was in the hunt for the title until the last round. As a competitor to be that close and lose however is something that scars the insides and usually is never forgotten. When you come this close to a series championship and have the road map set to get that championship laid out, then find out at the end of that road, that it didn't work, you may have to change things.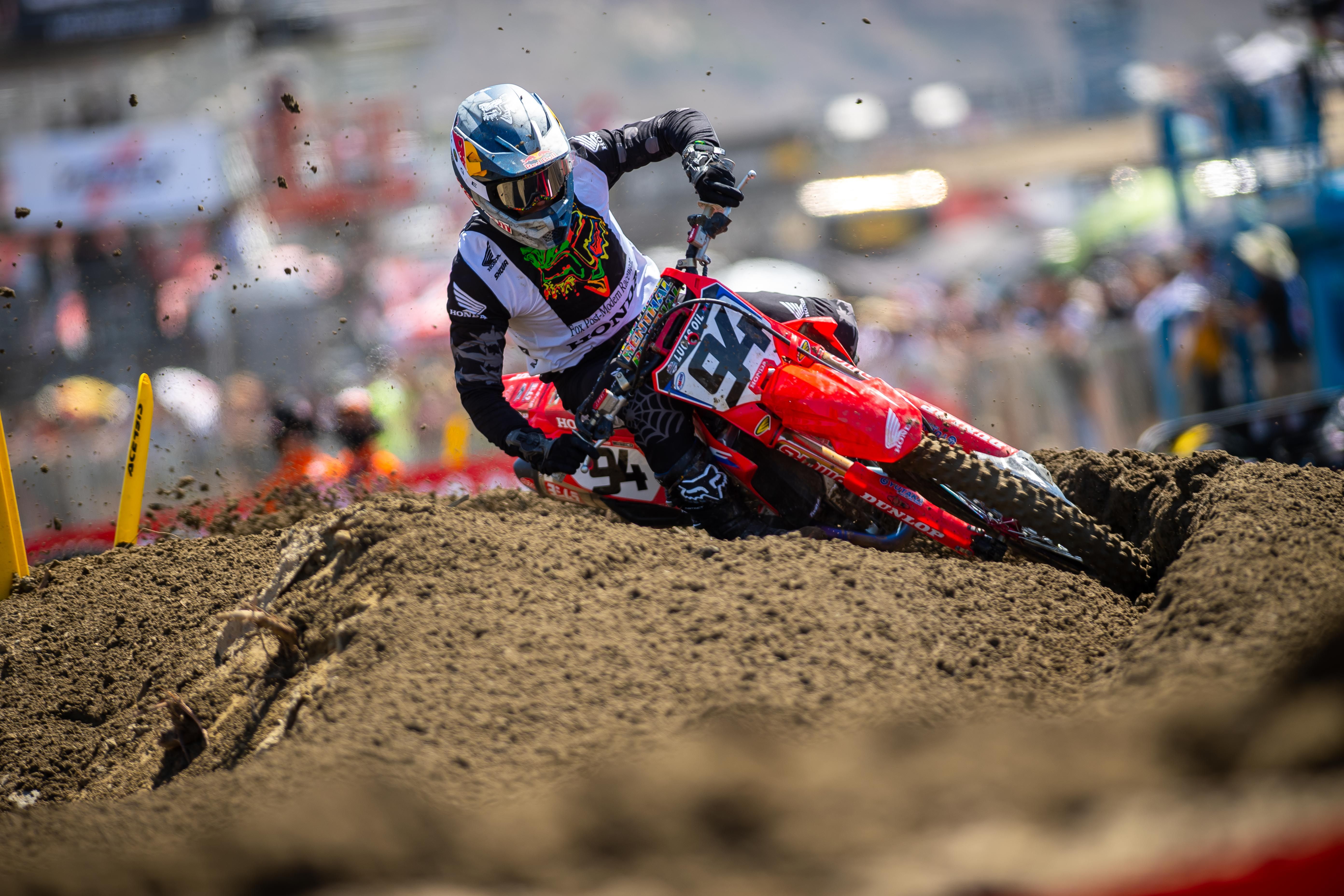 Let's face it, Cooper Webb was a thorn in Kenny's side all Supercross season and whether he will tell you or not, it affected his riding on the track when Webb was near him in any given main event. At the end of the SX series, Kenny looked run down, fatigued, and just mentally shot. Which to me is very understandable. With all the injuries Kenny had the last few years, it does take a toll on the body, no matter how good of shape you're in or how good your doctors are! 
So this leads me into why I think Kenny is playing it low key for this year's motocross series. Did Kenny win the race at Fox this weekend? No! Did you all think he was going to finish second? No! This is exactly my point! When you're a two time motocross champion, everyone (including fans, media, sponsors) assumes you're going to win races and be in the hunt for another championship right? There is hype surrounding you and when you don't perform under that hype, it can wear on you as a person. NO MATTER HOW STRONG YOU ARE! Cooper Webb is coming in the 2022 AMA Supercross Series as the favorite and if he "shits the bed" and gets second, it looks like a failure. The pressure at any given time, in any sport, will wear on you no matter how tough or bad ass you are! 
"I feel a disconnect with outdoors". This is what Roczen said prior to the start of round one in the press conference. Immediately motocross media sites as well as the professional keyboard mx'ers were off the Roczen wagon! As if there were any on there to begin with. The rumors of Ken dropping out of nationals by round four were circulating, statements like "Ken's career is done", "he's mentally checked out", as well as other crap that I just sit back and laugh at. Don't we all talk about how motocross is 80% mental and how Cooper Webb is so strong mentally? Some riders work best when there is a heavy load/burden on them. Some DO NOT! This doesn't necessarily mean they are weak! This just means the rider who doesn't deal with constant pressure quite as well as another needs to figure out a way to get his job done in a different way. This is what you call a professional! You're paid to do a job so you must find a way to get it done, your way. There is no specific road map to becoming a champion in any sport. It's what you figure out along the way that can work for you and then putting that into motion, so you are able to succeed/win/do your job! If Kenny is finding that downplaying his practice times as well as his feel on the bike for outdoors is working for him, then keep doing that!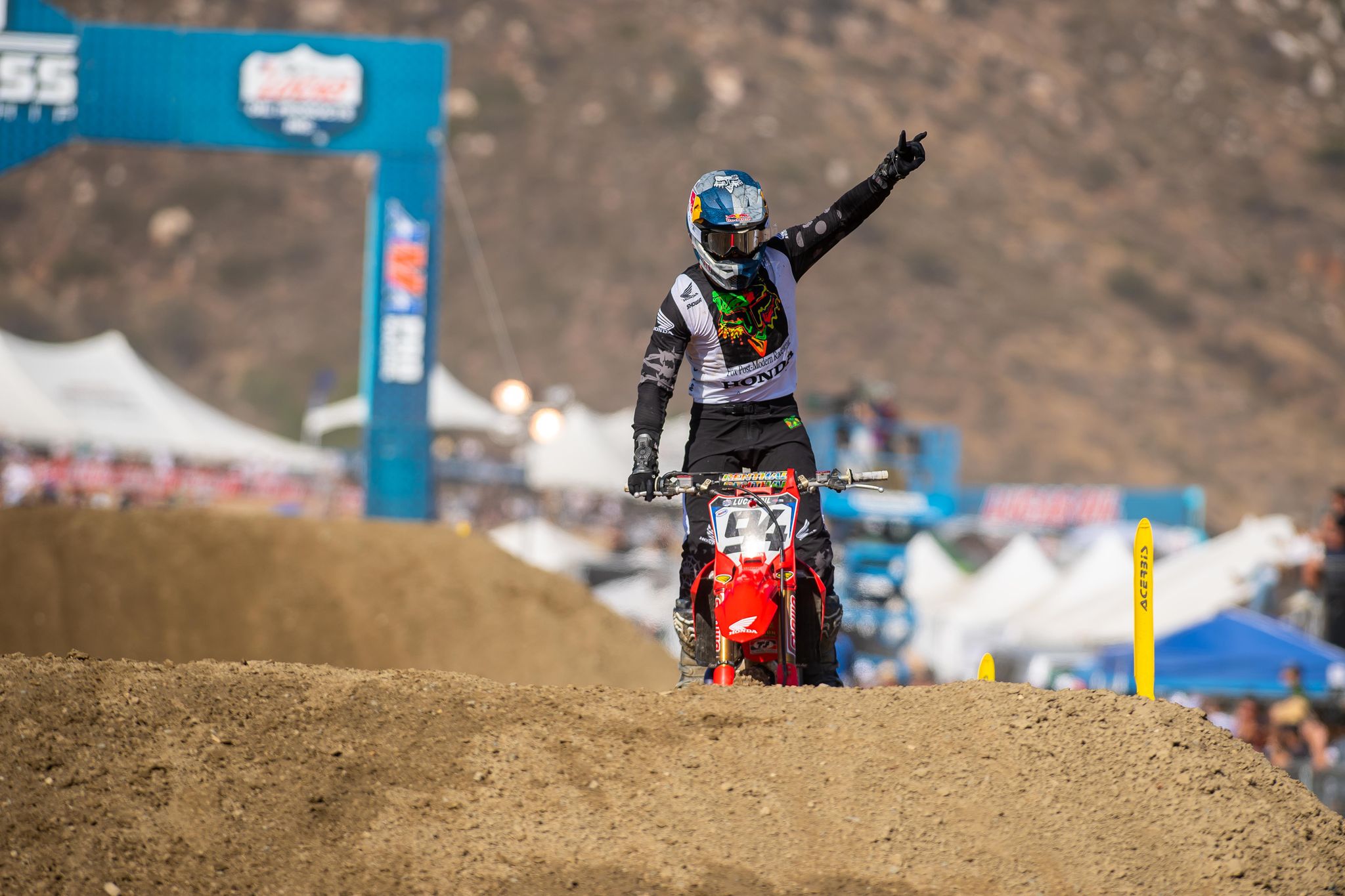 I feel like Kenny is a free spirit yet works his ass off, but maybe, just maybe, he has a different roadmap for outdoors 2021. A 6-1 at round one is hardly a result to start assuming Kenny is back, but from what we heard from KR94 last Tuesday to the ride we witnessed on Saturday, is simply just not lining up for me. We forget so quickly in this sport how bad of a dude this guy is on a bike. This year might be the year of the Roczen Possum or at the very least he has chosen a different road map to get to a third title. Some of you have written him off, but to me, Kenny has one of the best techniques as well as a team behind him. Ken has something to prove to himself as well as his competition this summer. Us fans are in for a big treat, as the rider who is 10th in any given moto this season can win an overall the next weekend. When was the last time we could say this? Maybe this article won't age well, maybe it will! This is what is so awesome about our sport these days. We have several players and only one first place trophy! In the meantime, just sit back and enjoy the silkiness of Roczen on the track and maybe listen to his interviews a little more deeply. Back to regular scheduled "Daytime Programming" next week in Colorado.