The penultimate round of the AMA Lucas Oil Pro Motocross Series at Fox Raceway was a scorcher on Saturday and that meant a dry, dusty and square edge Pala was going to be in effect. Early in the AM the track was absolutely a mudbog, but as per usual for California it transformed into hard pack within a few hours. Steve is probably disappointed I didn't make it to Pala Saturday, but I wanted to keep the streak alive in 2021 for Daytime Program purposes only. Here is my thoughts on a few dudes from Pala.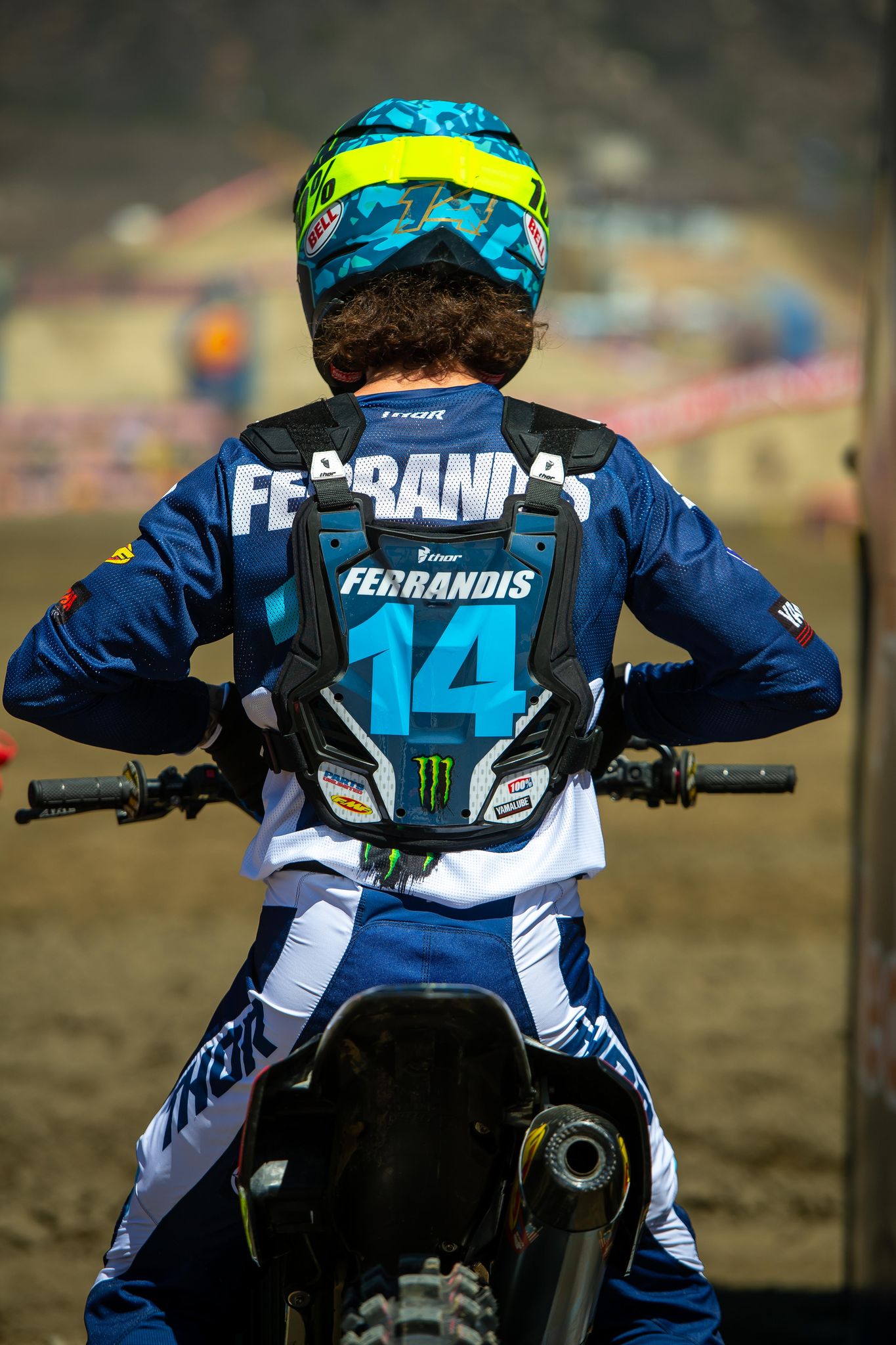 Dylan Ferrandis: The Champ! Weird to think that the Yamaha YZ450F won the title this year when people were shitting on it last year? I mean Ferrandis is a complete bad ass, but he could not have done it with a POS motorcycle. Star Yamaha and the boys at factory Yamaha worked together to get the Yamaha better in 21 for Dylan and with toughness this dude has I woulddn't be surprised if he brought that fire/toughness into Supercross. If the Yamaha can get off the gate indoors, Dylan could have something to say to be a continuous podium threat. I also hear that there may not be that much time off for the boys at Star as the testing starts only a couple weeks after the season ends! Geeeeesh!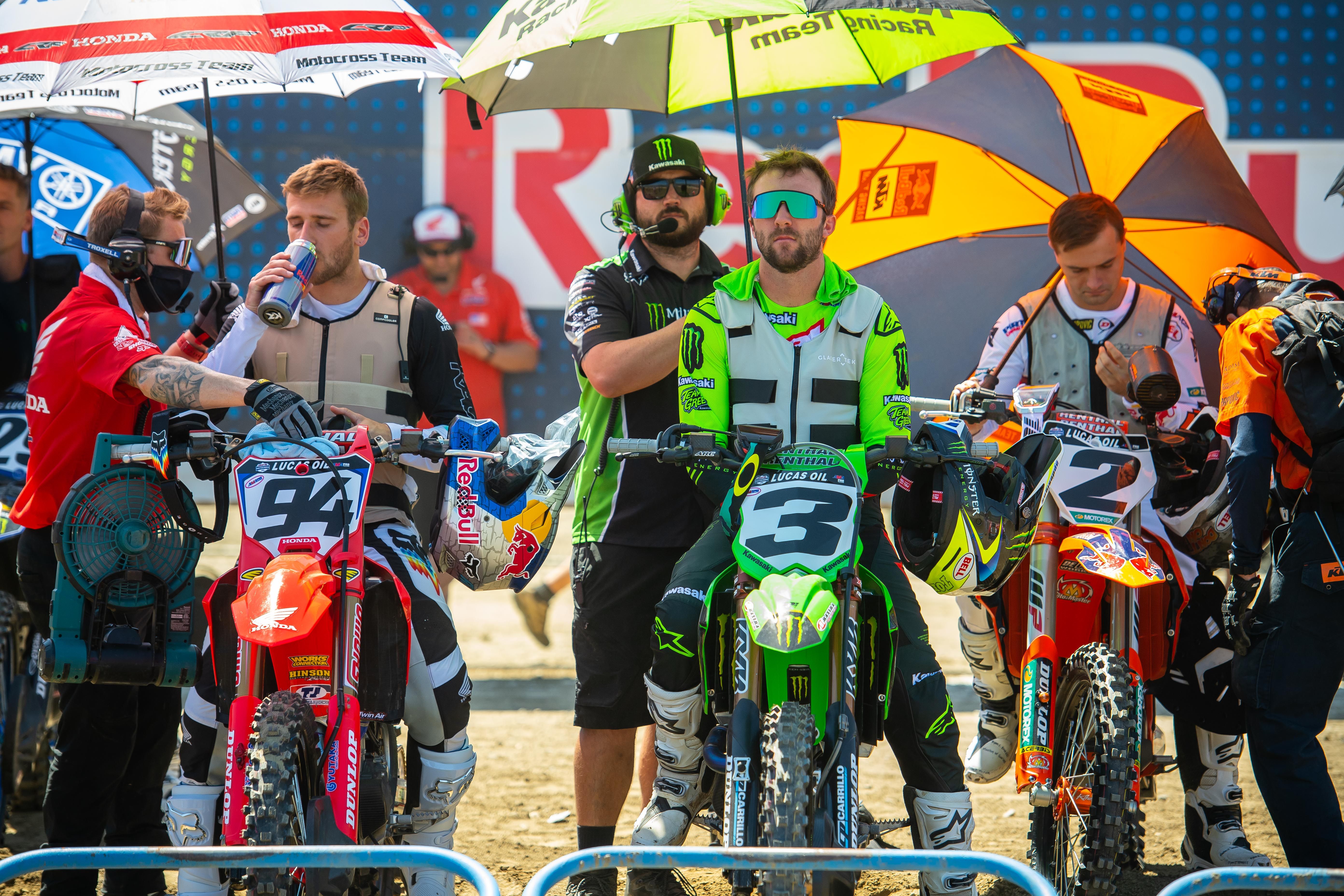 Eli Tomac: When it's hot and nasty outside guess who is the fittest? Yep! Eli just has a level of fitness above the rest when it comes time to get it done in hot conditions. It was over 100 degrees at Pala and around 32% humidity by the time the end 450 moto rolled around and guess what? Eli won by 40 seconds! To be that fit this late in the year is beyond amazing to me. In the first moto Eli wasn't that far off Dylan, but the conditions suited Eli more the second moto. Even if Ferrandis didn't have a huge points gap, I am fairly certain Eli would of won by at least 20 seconds. The line choices as well as the rolling corner speed when the track is crap is amazing by Eli.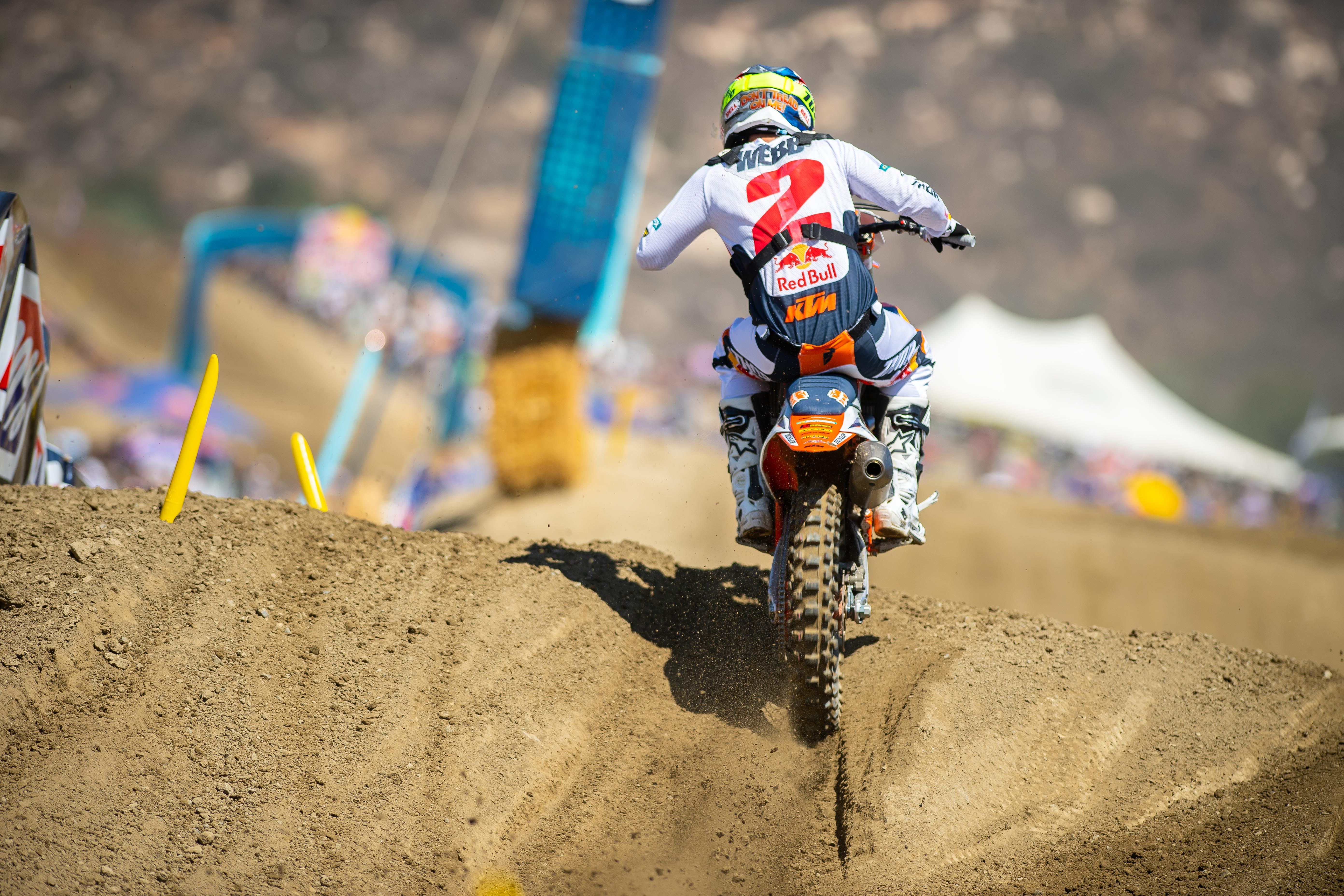 Cooper Webb: Cool to see Webb honor the thirteen falling soldiers from Afghanistan on his White Tech 10s. Webb is a true American and to have him honor those soldiers says something about his upbringing. At least that is what I think about when I see acts of kindness from riders. I think about how they were raised! Webb also got another podium but is still not quite on pace with Eli or Dylan. Hangtown is also not the best track for Coop, but you can guarantee he will fight like hell to finish the season off on a high note.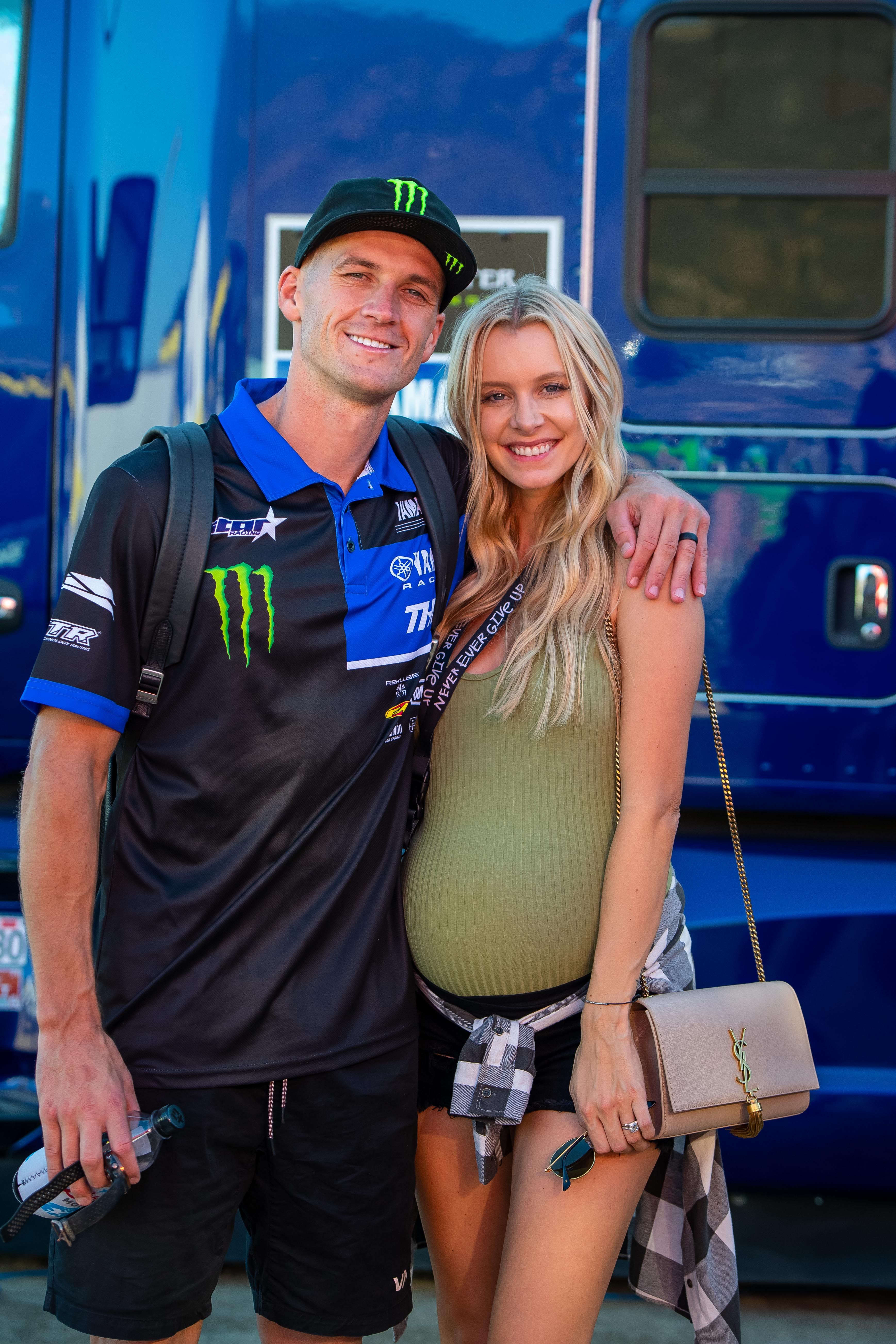 Christian Craig: For skipping a round the dude still rode like a bad ass. Smooth and silky as always but if you watch closely to his style CC always uses his legs and his upper body almost never moves around too much. The only time you see his upper body move is when he is taking off or landing from a jump. Being a smooth looking rider is bad ass, but I am sure if you ask him he wishes that he could look a little flashier/or aggressive at times. All smooth riders want to look more racey because people always tell smooth riders, "you don't even look like you're trying". Once you've heard that phrase more than few times, it gets old! Especially when you're trying your ass off!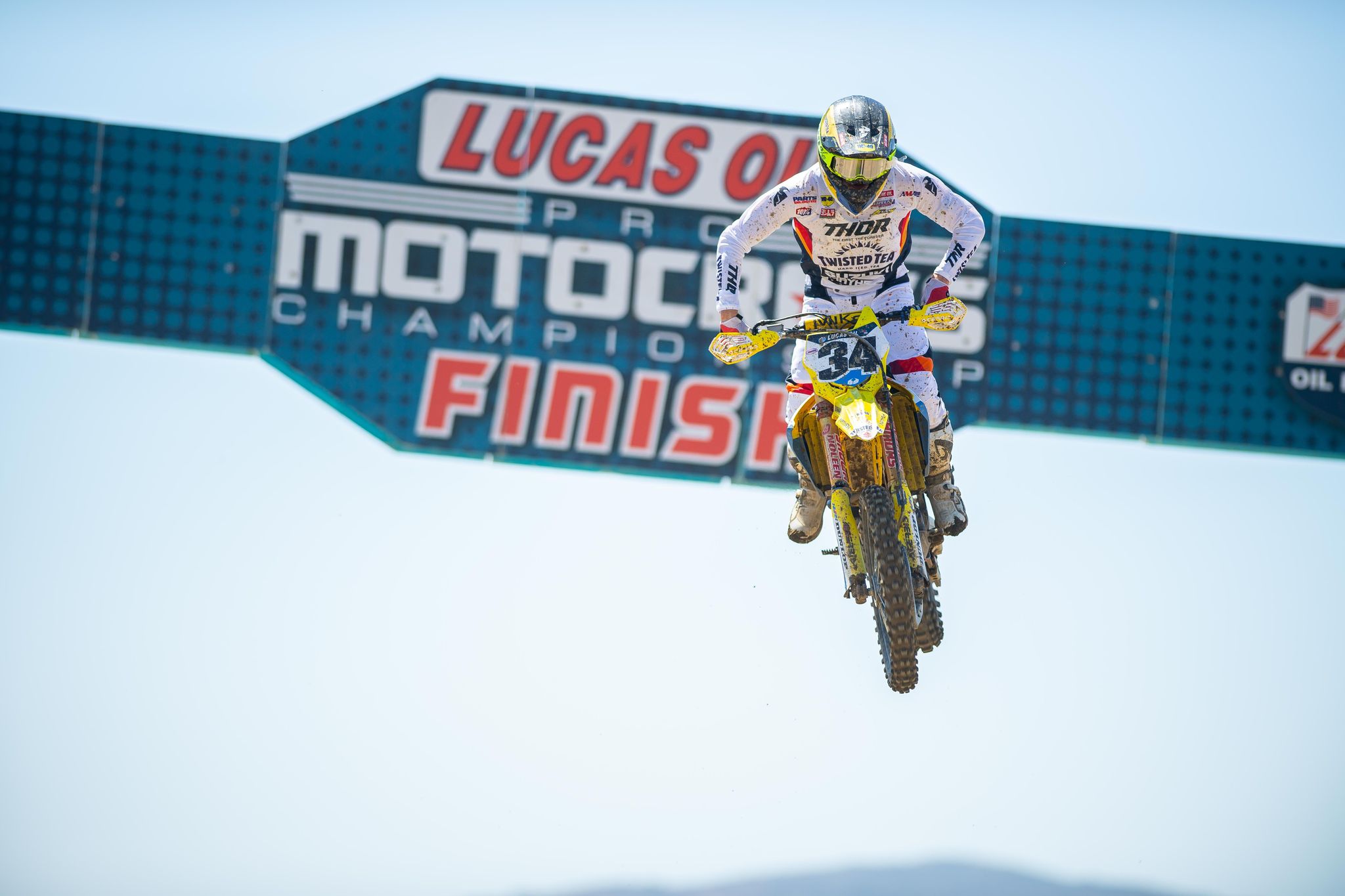 Max Anstie: I saw Max Wednesday at State Fair in Riverside, Ca. watching his dad ride a little and I asked if he was racing. He said that he has been pretty whipped from COVID-19 and was going to try and ride one time that week to see if he's capable. Well it looks like with a sixth overall, he was doing pretty damn good. I even told him that he got some time off and more rest than normal so he might be better than when he got COVID and holy shit, he actually looked better on Saturday than he has in a while.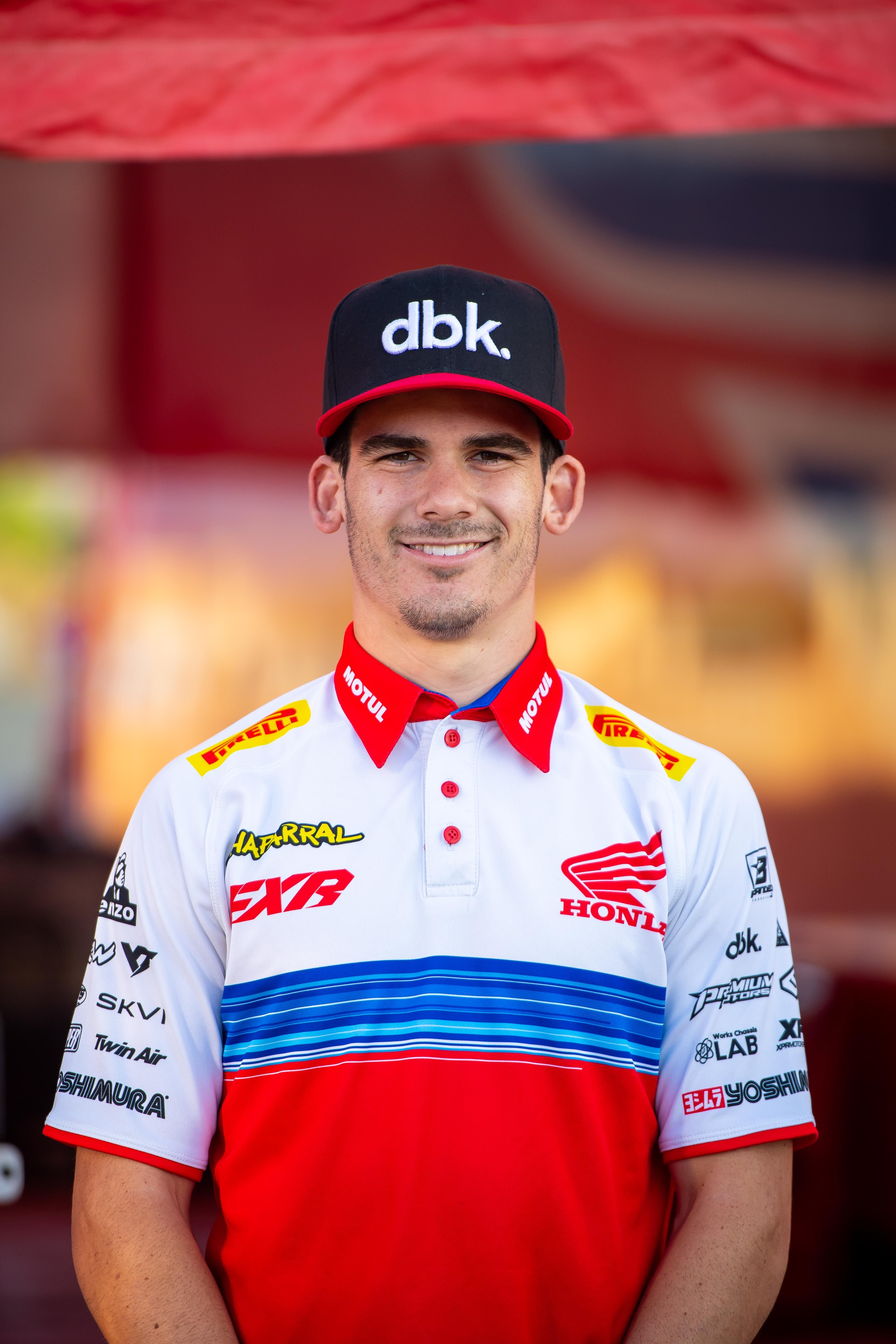 Coty Schock: What can we say about Coty that hasn't already been said. Well we can talk about how his team will be done after Hangtown and how he thought he had a ride but currently does not. Or how about that he told a couple teams previously (before he found out the Chaparral Honda team was folding) that he was good to go and didn't need a ride. Those teams since have moved on and hired other riders, so Coty is kind of left looking for a ride for 2022. We hope that Honda will pitch in and get him some type of support but who really knows. This kid deserves a good ride with pay and not just bikes and parts. We have also heard that Phoenix Honda is interested. RIP Chaparral Honda. Kudos to Michael Lindsay for giving it a go!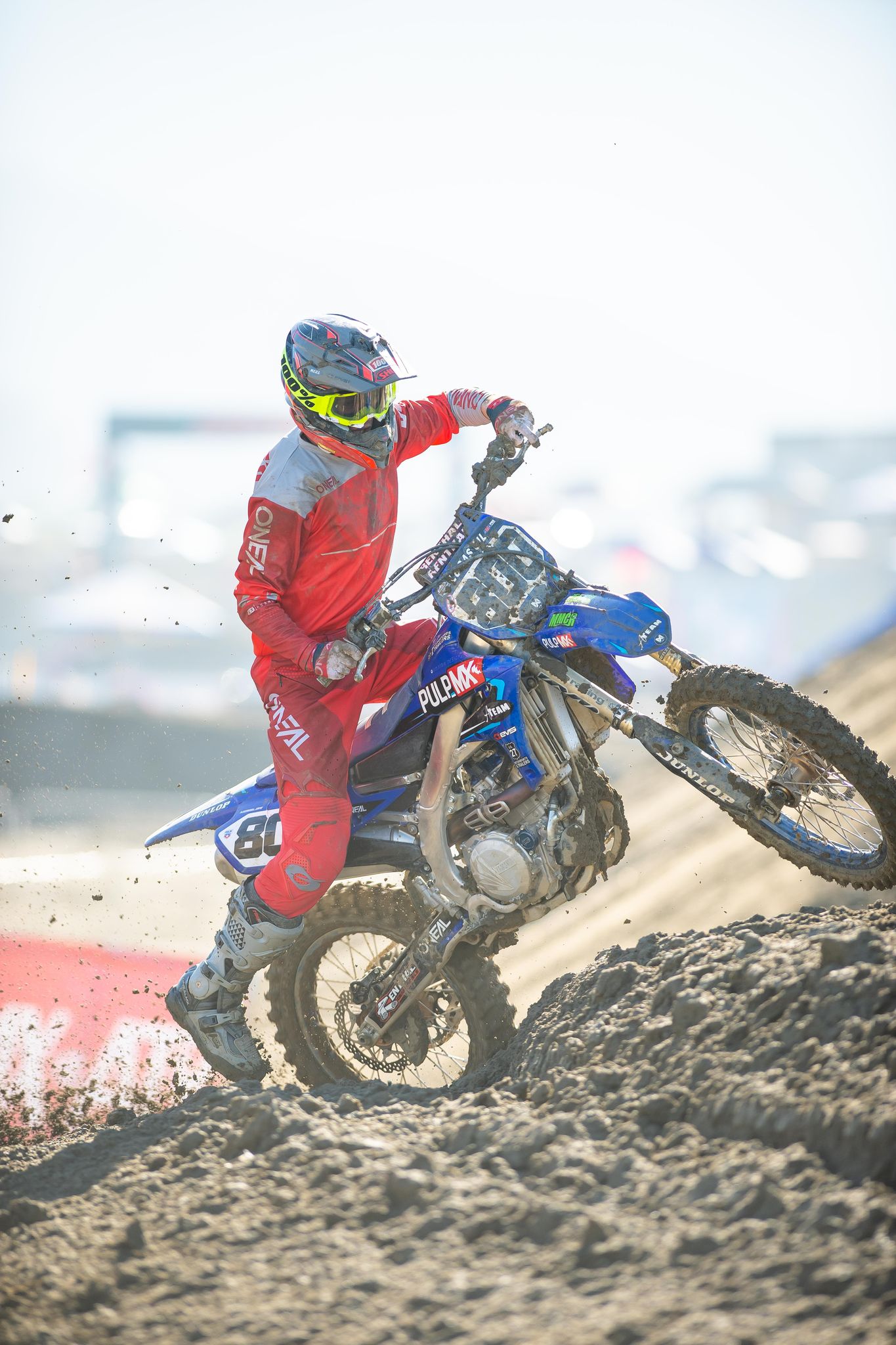 Jace Kessler: The 800 is back! Pulp MX and Jace Kessler teamed up on Saturday, but Steve's bike wasn't exactly in great shape. The top shock bolt was backed out and was almost gone completely! Paul Perebijnos and Nick Wey chipped in and made sure Jace had a YZ450F that wouldn't fall apart but the Talon hub broke the first moto on Jace while running in the top 20. It's awesome that Steve was kind enough to let Jace race his steed, but let's be real here, Steve gets a new 22 in a couple weeks so he's not worried! It's your day Steve! YOUR DAY!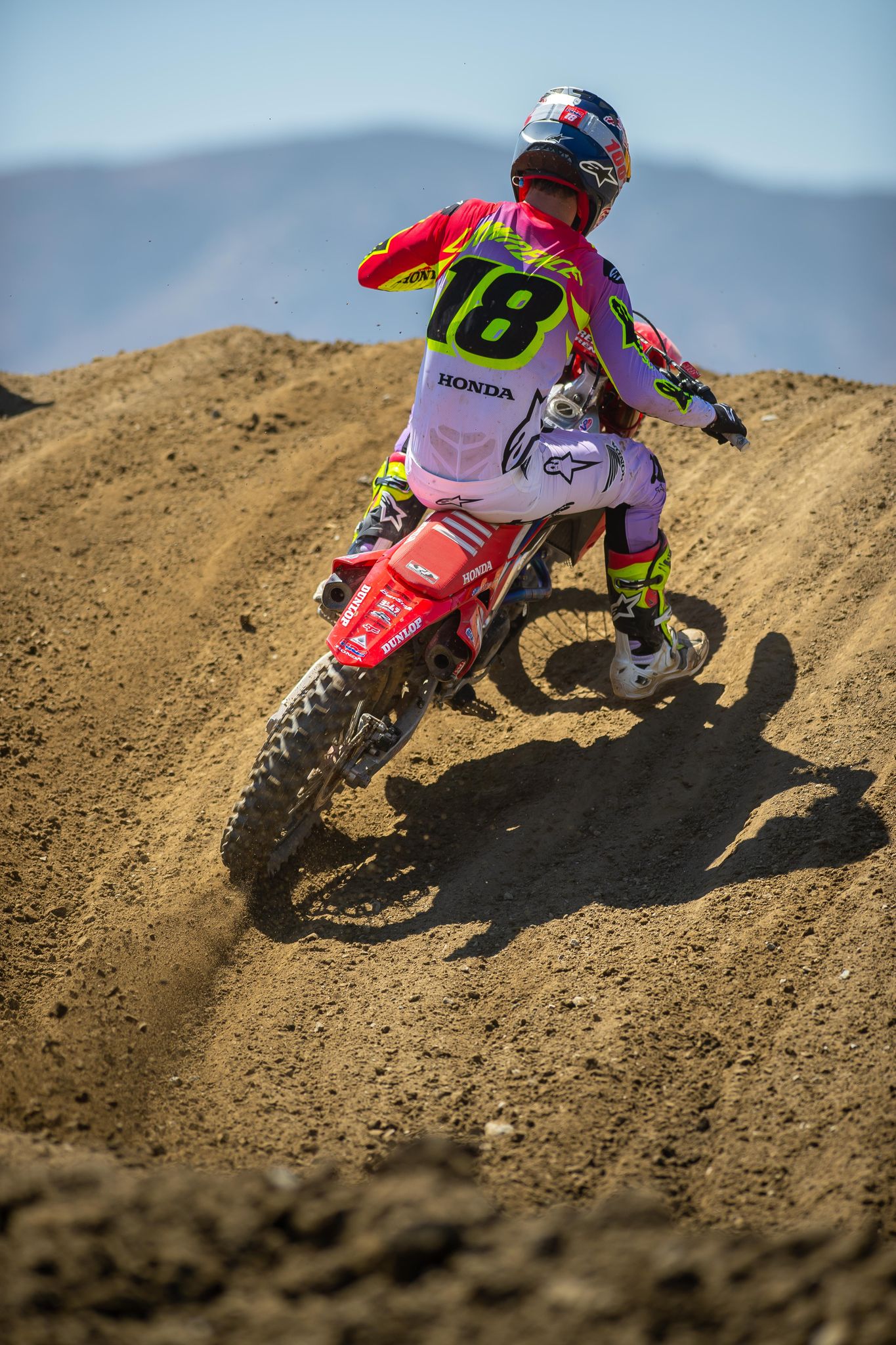 Jett Lawrence: I didn't see this coming! Besides Daniel Blair and Lucas Mirtl I don't think anyone would have thought Jett was on the verge of a 250 national motocross title. 23 points up going into Hangtown means that the Jett should be on cruise control for his first AMA title of his young career.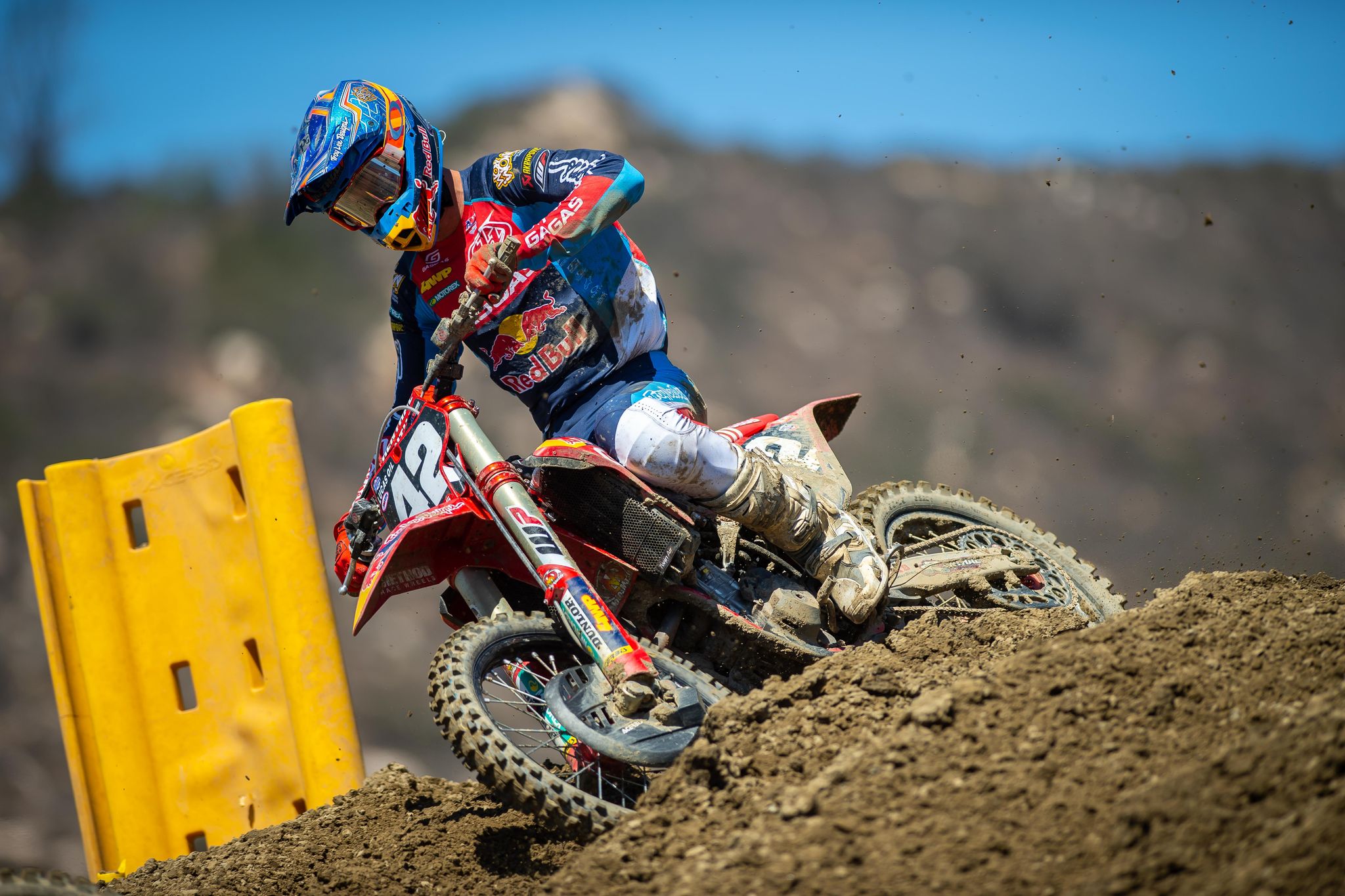 Michael Mosiman: Great day for Mosiman and the Gas Gas squad. Mosiman is better than we think he is as the results sheets don't always show how god this kid is or can be. With some flashes of speed and results this year, 2022 will be the year to get it handled for Mosiman. If he doesn't produce next year, he will be a tough sell to other teams.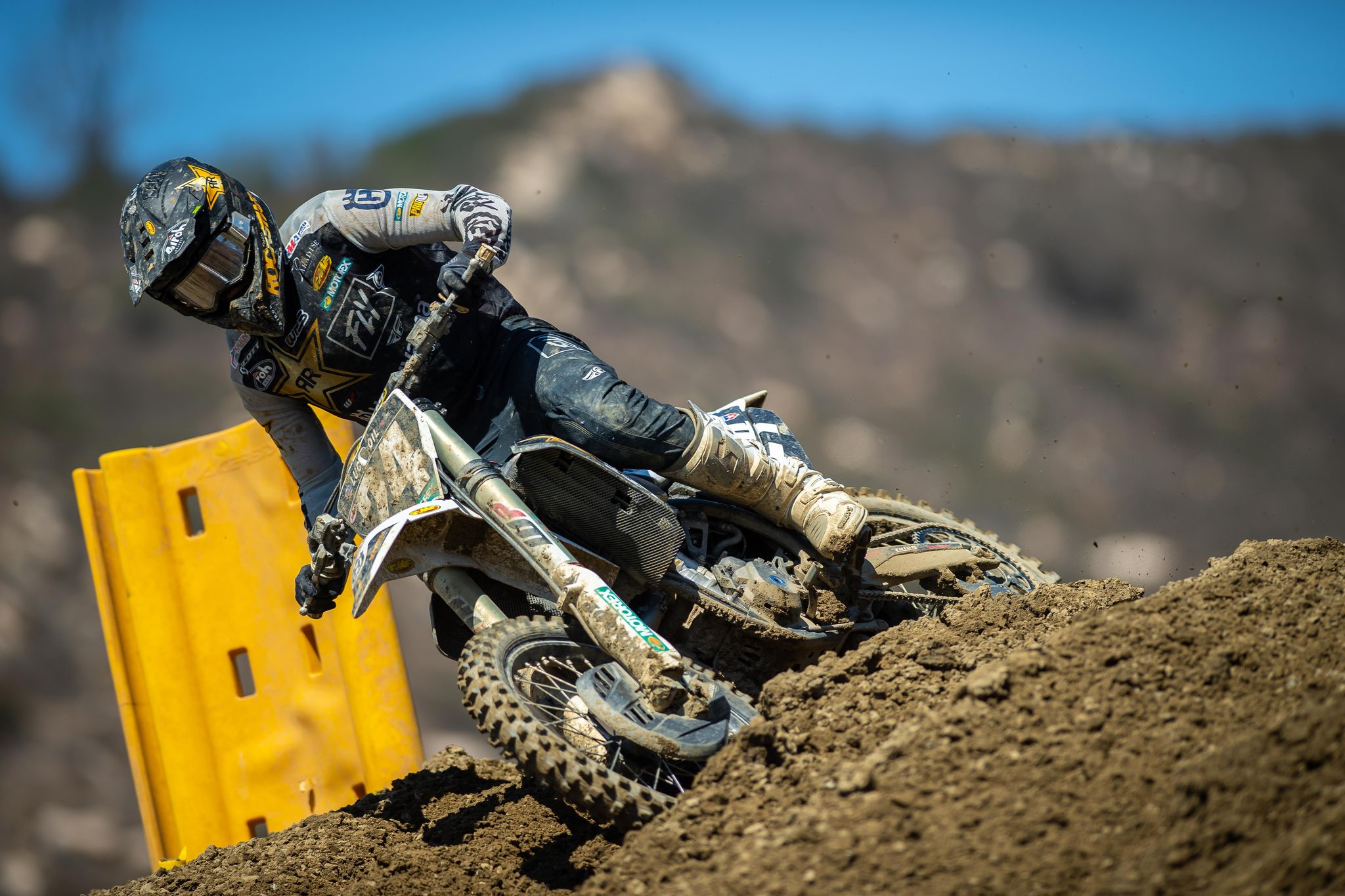 RJ Hampshire: Poor RJ. Podium first moto to a first turn crash the second moto! Let's get RJ to the off season ASAP so he can reboot for 2022!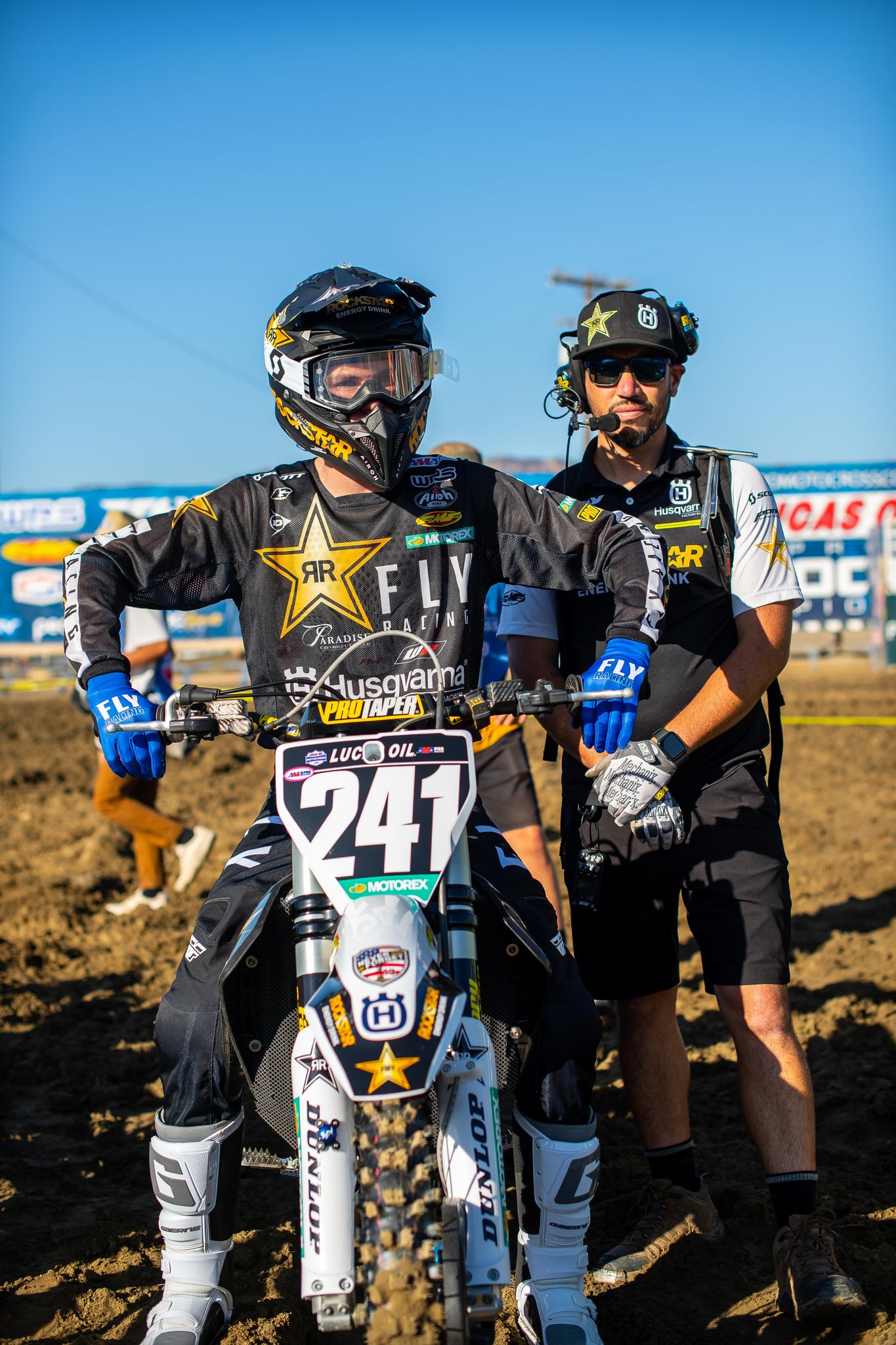 Josh Varize: 9-9 for 8th overall is not bad for the fill in guy at Rockstar Husqvarna. Varize got a shot and he did great with it at Pala. Let's hope he gets closer to the top five next weekend. For only a couple days on the bike before Pala, he did pretty damn good. I also heard a rumor that he kept his suspension and put it on the Rockstar Husqvarna so it was easier to get along with in the short amount of time. 
Jarrett Frye: Sucks for Jarrett that he's getting passed on at Star Yamaha for 2022. I mean, I don't think the kid has been that bad this summer. Hell to me he's been pretty damn good for being new to all of this. He hasn't been at this a long time at all (what, one full year?), but it looks like he may need some better SX skills to re-land a ride like he has right now.