There aren't very many OEM manufacturer accessory divisions out there that offer actual engine mods for their machines. Oh wait, there isn't one! The only manufacturer that offers anything engine related is Yamaha. KTM used to have KTM Factory Services but that has been shut down yet GYTR is still going strong with a long heritage in the off-road world. I recently had the chance to test GYTR's newest high performance YZ250F engine kit (which pulled me around to win the Keefer Vs. Keefer Part Two race) and thought why not dive into what is involved in the kit as well as how it differs from the stock 2022 YZ250F on the track. The 2021-2022 YZ250F GYTR kit comes with fully assembled cylinder head, high compression piston, air filter airflow kit, OEM gasket kit and a pre-programmed Vortex ECU for 3,199.00. GYTR also offers cams for this kit for an additional $69.99.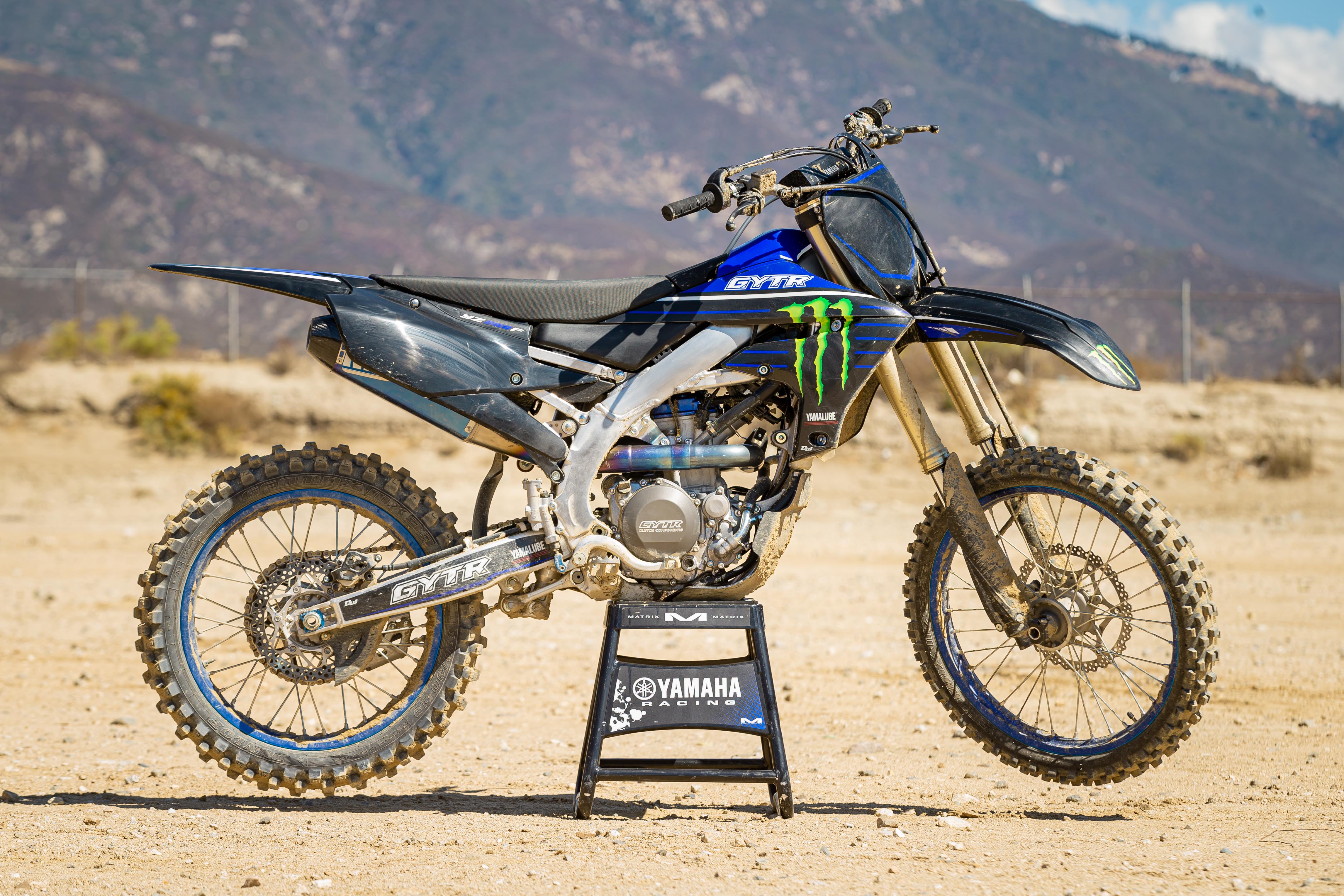 Durability Criteria: 
Being that I used to work for the GYTR YPAD division (Yamaha Parts Accessory Division) in the early 2000s I have had some experience with their criteria for the durability of these types of engine parts. When the engineers decide on a power that they are satisfied with on the dyno, the Yamaha R&D team will build up a machine and proceed to take it out to a few tracks to see if it is in fact better than the stock. Not only will it have to be better, but also make sense for the cost right? After the decision is made that the engine kit is deemed worthy for resale, the durability begins. Japan usually requires all accessory parts endure 1000km of life before it can be passed for quality control. I have been a part of other manufacturers durability testing procedures and have found out that none (so far) have been as detailed as Yamaha's. So the good news is that when you purchase a GYTR engine performance kit, you're getting something reliable and tested. 
On The Track:
I will say that when I first hopped on the GYTR YZ250F, I wasn't blown away by the power. That is until I rode a stock YZ250F back to back. Once I rode the stock YZ250F is when I appreciated what the team over at GYTR did with this kit. I will not say the high performance engine kit has more low end RPM response as I think the stock YZ250F still has more initial response down low, but coming out of corners is when you'll be able to appreciate the GYTR power. You can shift later in each gear and even allows this old guy to ride third gear in more corners than the stock YZ250F. This is huge especially for a rider that is coming off of a 450 which might have too much power, yet still wants to ride his 250F like a 450F. The stock YZ250F is one of the few 250F's in class to allow some third gear cornering, but with the GYTR kit it can increase that window even more. Mid range pulling power is more meaty gives you the feeling of more torque in soft conditions. The GYTR engine feels freer revving than the stock engine and also has less engine braking which helps the chassis on rough tracks. Top end pull is not a huge difference over stock but you can feel the GYTR kit pull harder on top with a little more over-rev per gear than the stock engine.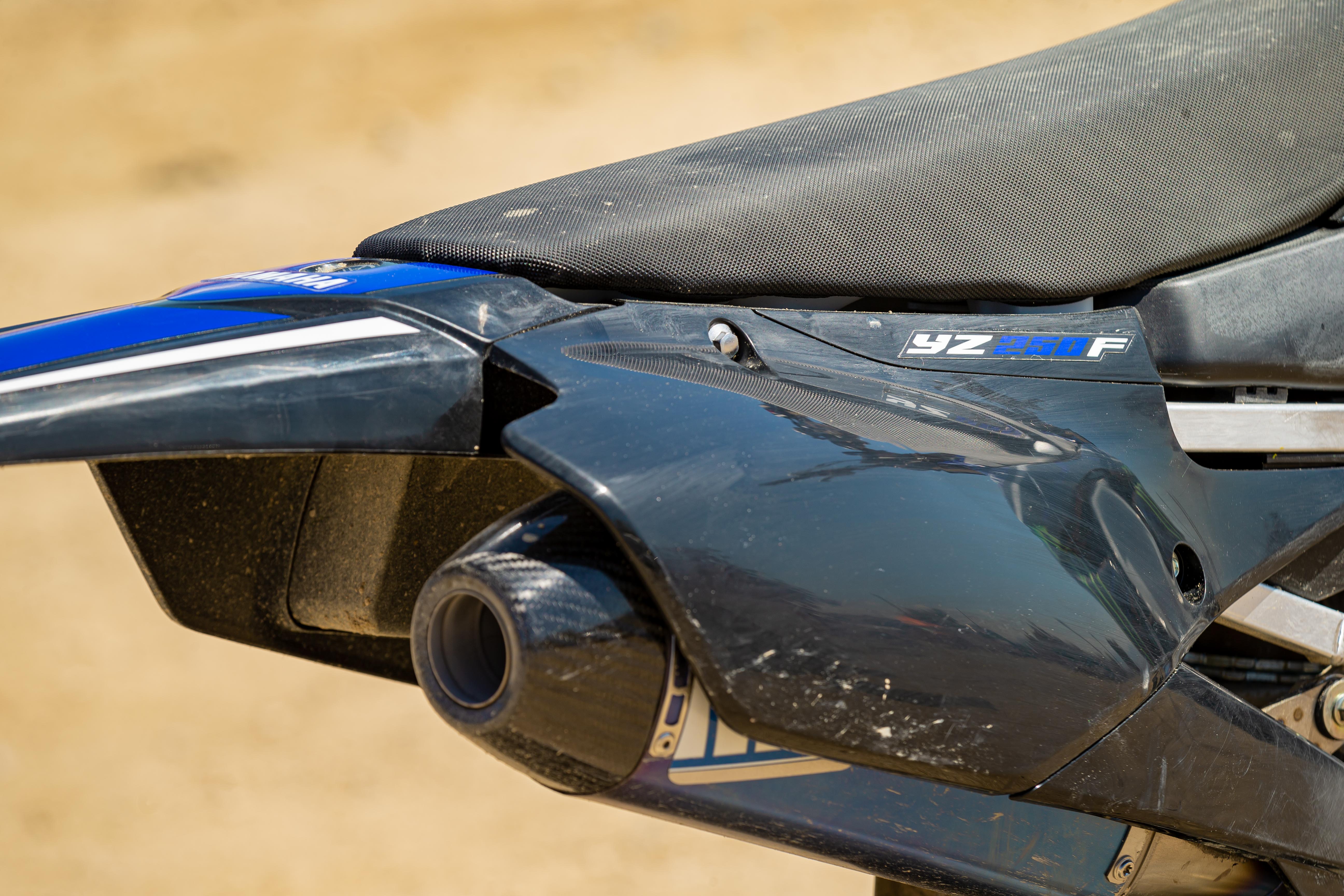 Things I Would Like To Improve: 
Even though I tested the GYTR High Performance Engine Kit with stock cams I think this engine could benefit from a longer top end/over-rev feel, which the GYTR cams can provide (tested them on last year's engine). This engine likes to be short shifted, which is great for lugging or lazy riders, but for faster B class kids that love to rev each gear out extremely far, I still think the KTM and Honda have better top end over-rev capabilities. The GYTR engine package will reward you if you short shift which took me a while to pick up on, but once I did, this YZ250F was a weapon! I also would like to try the GYTR/FMF muffler system with the insert in, instead of with it out (like I tested). The insert in can give some added back pressure, which can give me some added low end rpm response. The FMF system could use some more bottom end and that could be the reason why the GYTR YZ250F lacks some of that low end RPM response.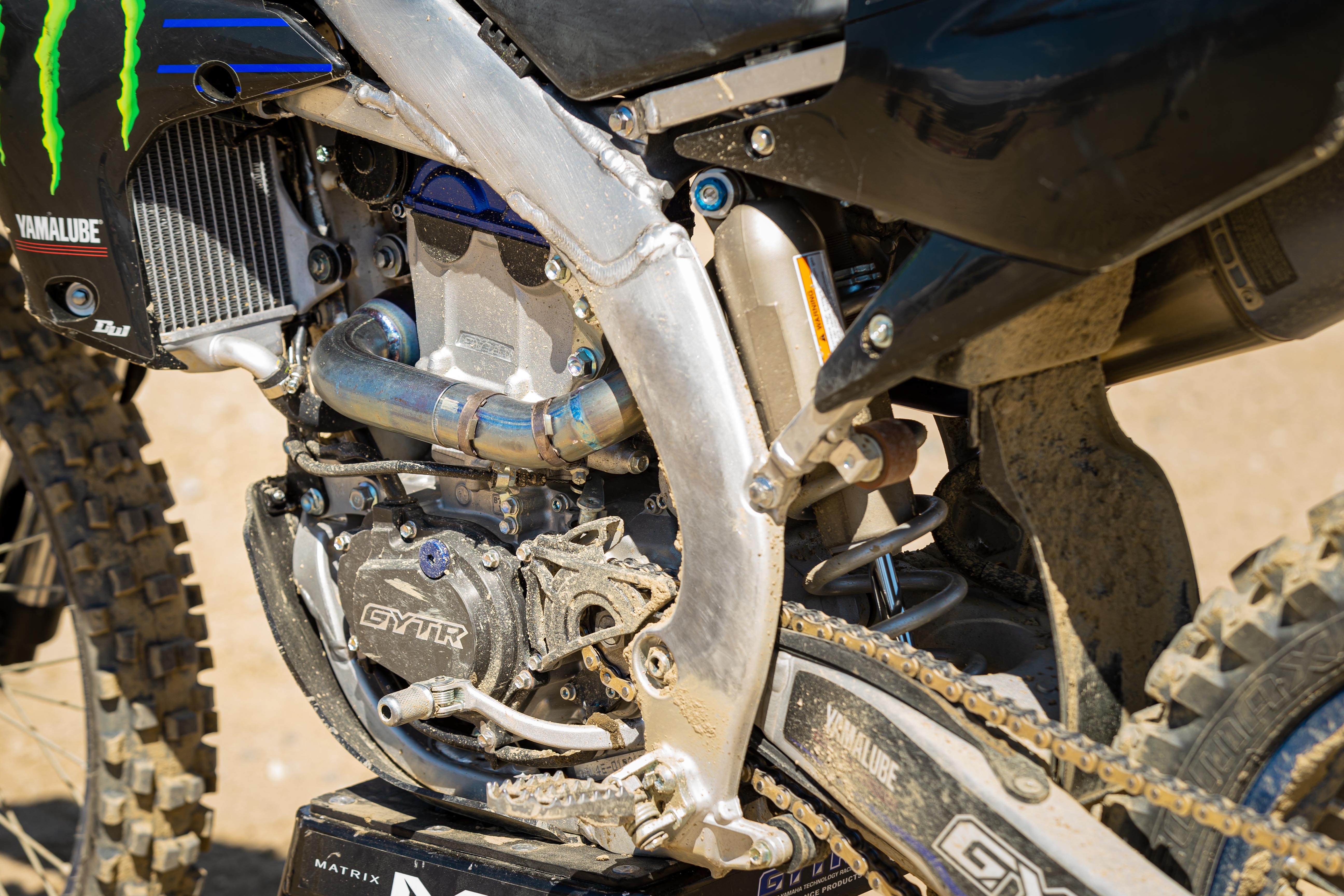 Is It Worth The Money?:
That is the reason why we do these articles and videos right? Of course this question is only good for people that are actually interested in doing some engine work. Do you NEED this kit if you just want to race local and have fun? Absolutely not! However, if you want to get a little more serious against your 450cc'd vet buddies or maybe want to get a little more competitive in the amateur racing world, to me this kit is worth the money. Going to some private engine builders to build your motor can cost anywhere between 2500-5000. Along with that, your bike will be down for at least a couple weeks, so getting a complete high performance engine kit that is tested in house at Yamaha is worth the money in my opinion. I do wish the GYTR engine kit gave some more top end/over-rev, but I am pretty sure you can get more of that with some cams and another map on the Vortex ECU.