San Diego usually gives us some great racing and a good track, but this year's track design wasn't great and the dirt was abnormally more slippery than in year's past. With all the rain that Southern California has got recently it was strange to see the dirt as shiny as it was. Nonetheless round three of the Monster Energy AMA Supercross Series came and went, but there are few things that I either witnessed from the broadcast and from texting some key insiders.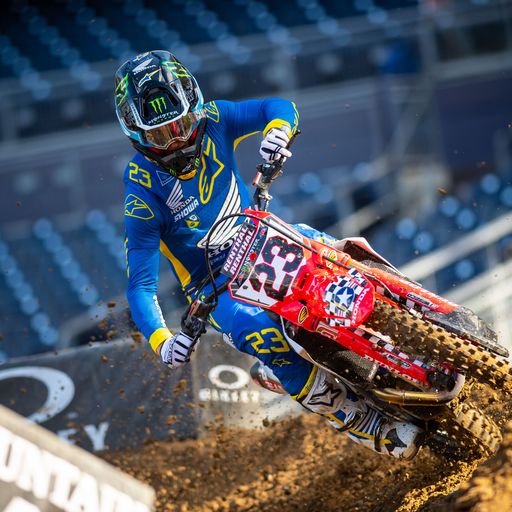 Chase Sexton: Giselle Sexton finally did it! The sexiest of styles finally got a neck burn and it came on a track where it fit his style. The hard pack San Diego track fit Chase Bundchen's smooth style throttle hand and the gnarly whoops section proved to be good for Chase's chassis changes that he made. Chase went to a production X-Trig clamp and went aways from the HRC triple clamp that was on his bike at. the beginning of the year. Chase describes the change as "more rigid in areas" has me scratching my head. I personally think that Team Honda went a little stiffer with the frame and then went a little softer with the X-Trig clamp for front end feel. The stiffer frame setting would help in the whoops and the softer clamps would help front end lean angle in the hard pack. This is what I took away from Steve's post race interview with the sexiest style in the paddock.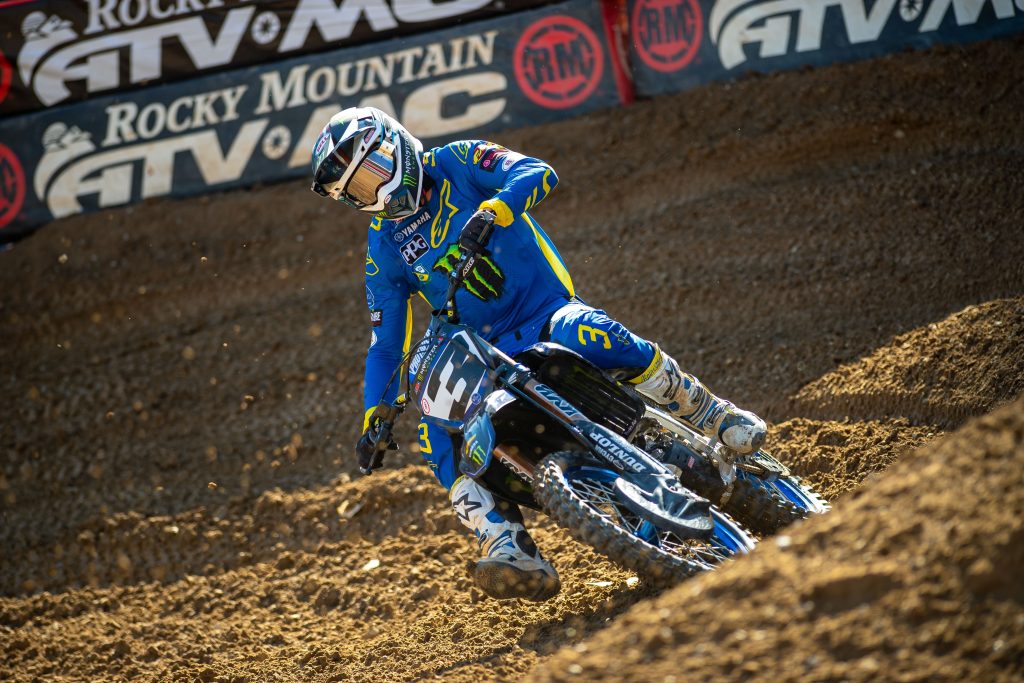 Eli Tomac: Tomac was on handoff the board all day during practice which leads me to believe that they are getting him more comfortable. I still think that the Star Yamaha YZ450F is not the best on hard pack as you can see the rear wheel light up in the shiny spots more than the Kawasaki or Honda of Anderson and Sexton. No matter what though Eli found a way to squeak out a second place (would have been a third place if Anderson's bike wasn't smoking) and make it a Yamaha 2-3 on the box. Eli is also your NEW POINTS LEADER and to me this is the earliest Tomac has had the red plate in quite sometime. I do think Eli will get better (as well Webb) as the series moves east, but Tomac must dial in his Yamaha more for the starts. This is his Achilles heel as we all know, but I seriously thought they would be more consistent. Let's see how his A2 starts are and we will reconvene next week!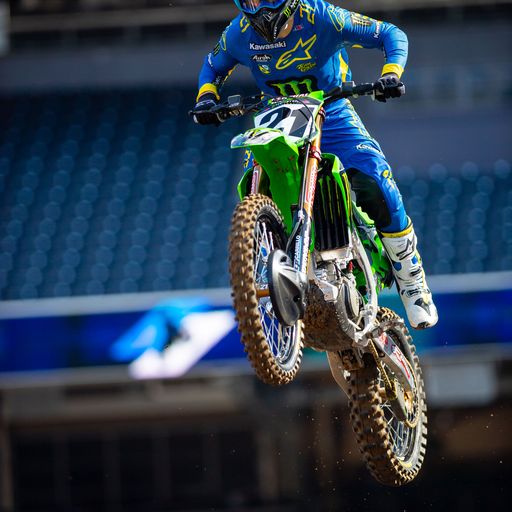 Jason Anderson: Anderson was scrubbing the on/offs, was on the throttle sooner out of corners than others, was consistent through the whoops. He was just on, in San Diego. In fact, the dude has been on all season so far. The Kawasaki looked to be the most balanced bike on Saturday night and also looked to have the most traction out of anyone. If you play back the race, you can see that it didn't matter if he was in the shiny areas, he could accelerate through those with minimal rear wheel spin! You can tell he was comfortable with the bike from his qualifying times and that just set the tone for the night. But… We all saw what happened and from what I heard his radiator cap somehow popped off? Weird, but he managed to salvage a ninth!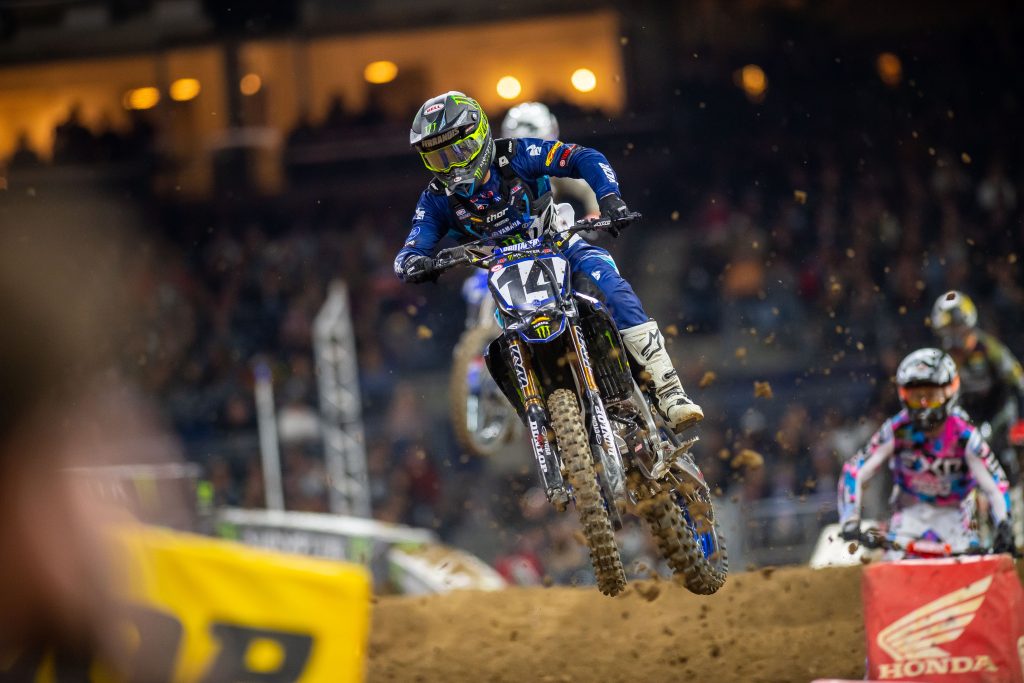 Dylan Ferrandis: Ferrandis is coming around people! Ferrandis and Tomac have completely different suspension set ups as well as suspension techs and I know that Ferrandis has been searching for some added traction and comfort. Ferrandis is on the PSF1 fork as well as the A-Kit style shock (not the factory shock). This set up is more like what the 250 Star Yamaha guys are running which I find interesting. Just like Tomac, in order for Ferrandis to get a win, he must start up front! He has yet to do this. Starting sixth like he did in San Diego, will not get him a W.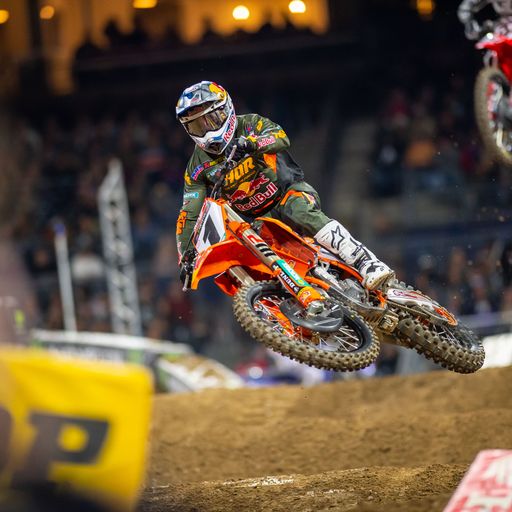 Cooper Webb: Cooper qualified second! Got a fourth place start and finished there. There is nothing too flashy or anything crazy to write home about but the reigning champion is only one point out of the lead! For carrying the number 1 around, Webb has been awfully quiet for being as close to the point lead as he is. Watch out! I think he is giving what his bike gives him out west and keeping it close enough to unleash the beast when we move east.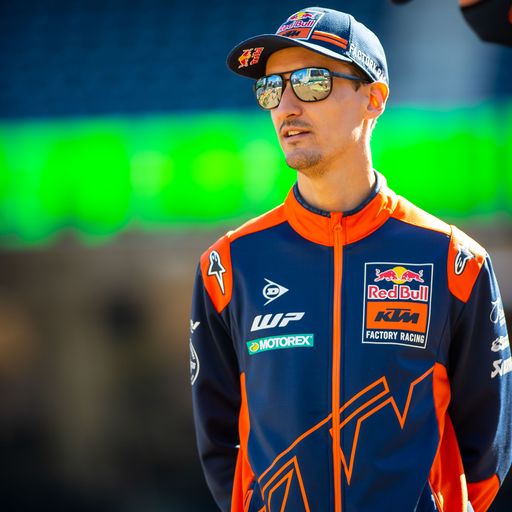 Marvin Musquin: Weird night for Marv. This is very unlike him to fade back to 10th. With an average qualifying of 10.3 and an average finish of 7.3, there has to be something going on that we don't see. Is it the new bike? Webb seems to be managing well, but Marv is struggling and he wasn't that bad in the whoops Saturday night. There were others that finished in front of him that looked worse.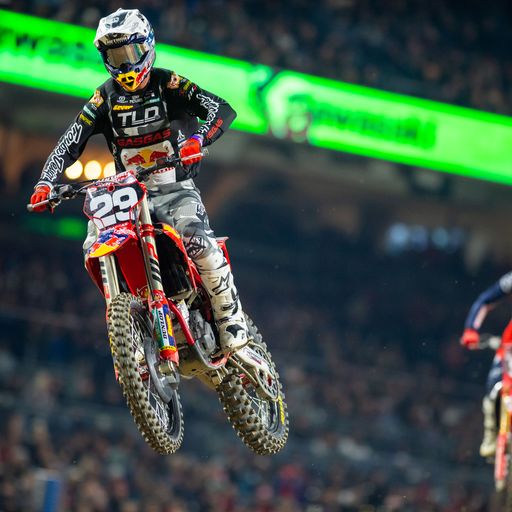 Michael Mosiman: Congrats to Michael and the Troy Lee Designs Gas Gas team. Michael is one of the nicest kids there is and I think sometime he gets a bad rap for his interviews, but to me I enjoy a rider who is a thinker. You can tell he thinks before he speaks and that is great! Michael is a nightmare to pass on the track and Hunter had to be frustrated that he couldn't get around him, even though he looked like he was faster in most areas. Michael has kid of ditched the smooth low rev style and looks to be adopting the more aggressive/attack style. In his amateur days as well as early in his pro career, he was smooth as a baby's ass on the track and was stealthy with his revs like a ninja, but he has transformed his style/technique and it is paying off! Congrats to the likable Northern California kid and his family!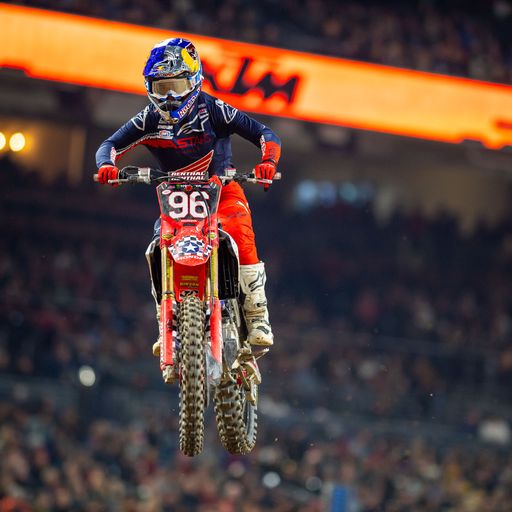 Hunter Lawrence: Poor Hunter! That was close and he WAS faster than Mosiman, but sometimes things just don't fall your way. He seemed to be in the wrong place at the wrong time when trying to make a move and with the track being as crappy as it was, I was surprised he got back up off the ground (after his crash) and caught back up to Mosiman. Hunter is another "not very flashy" rider, but is super efficient on the motorcycle. He stays neutral and let's the bike do most of the work. His starts ARE GOOD so the new CRF250R is making some ponies. If TMTB has another issue, HUNTER (not Jett's brother) looks to be the next in line to make it happen for the title. Oh and his CRF250R is good in the whoops. Hunter's mistake in the whoops had nothing to do with the bike. In order for the riders to get to the inside of that flat corner they had to let off the throttle which makes your front end dip into the whoops, which forces your rear end to ride high and do what it did to Hunter. When Hunter was not trying to dive-bomb Mosiman, the Honda was straight, had traction and looked easy to get on tops of the slippery SD whoops.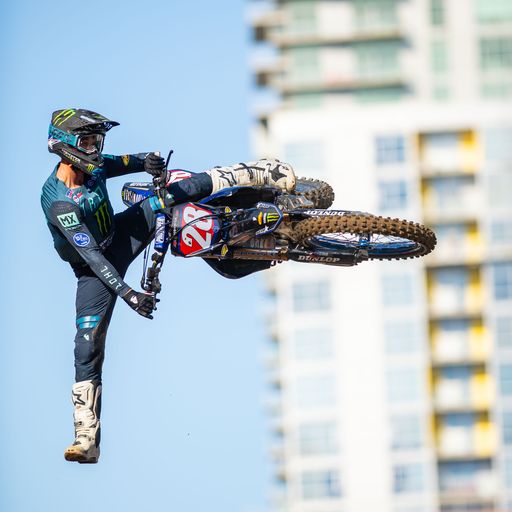 Christian Craig: The TMTB had some first corner issues. Hunter had a wheel on CC and moved over (as he should) and Christian just got pinched. This is commonplace in a first corner. CC' weight looked to be too far back once out of the gate and that is what started all of this crap. However, once he kicked a couple things straight, the TMTB looked right at home on the bent up YZ and his whoop speed should be illegal. I would put CC's whoop speed up against anyone in the 450 class on Saturday night! Craig comes in hotter and lifts up more with his front wheel than anyone else in the 250 class! Competitors should take notes ASAP!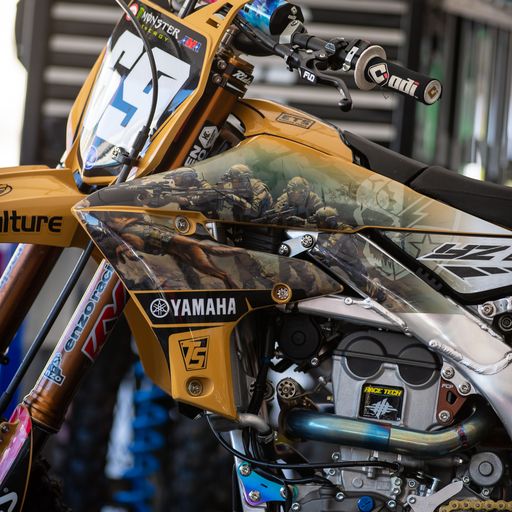 Team Solitaire: I have to give a shoutout to the Team Solitaire graphics made by Throttle Syndicate! The detail of the famous Army Ranger painting was impressive and the fact that one of the mechanics was an Army Ranger and could explain exactly what was going on with the graphic was jaw dropping. When you see a man break up a little when seeing his fellow brothers charging into a situation that you or I would never go into gives me chills. Thank you to all the men and women who serve our country so we can live free and get to do the things we love, like ride dirt bikes. Thanks Team Solitaire and Throttle Syndicate.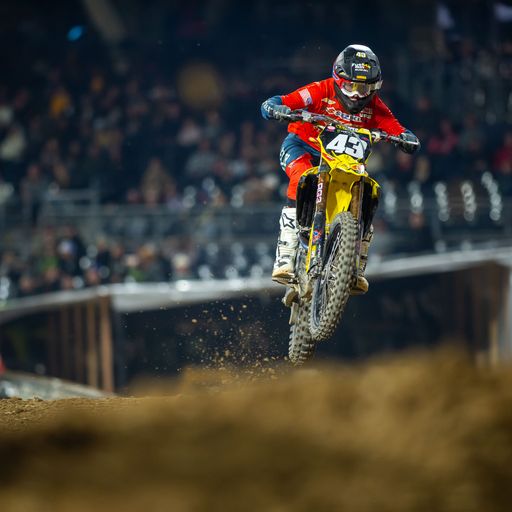 Mumfy: Carson had a great night and he should thank Jamie at Twisted Development for giving him those great starts! RM ARMY was ripping starts and Carson was in the top five for most of the race. Carson has been working hard with Davi Millsaps and it is starting to show. This should give him some more confidence going into A2, so look for Mumfy to be in that top five ASAP!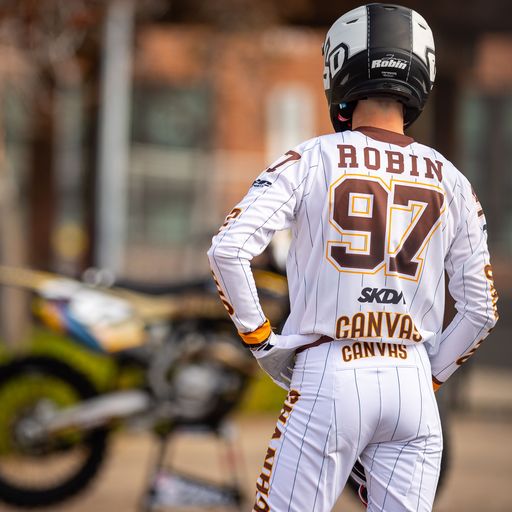 Best Dressed: This was too hard for me! Alpinestars/Chase Sexton/Eli Tomac Blue Angels gear as well as the Canvas San Diego Padres/Jerry Robin gear was the stand outs for me!