The last stop at Anaheim has come and gone but not before it provided some damage as well as some triumph to some riders. Here is the last Daytime Program from Orange County. We going EAST, folks!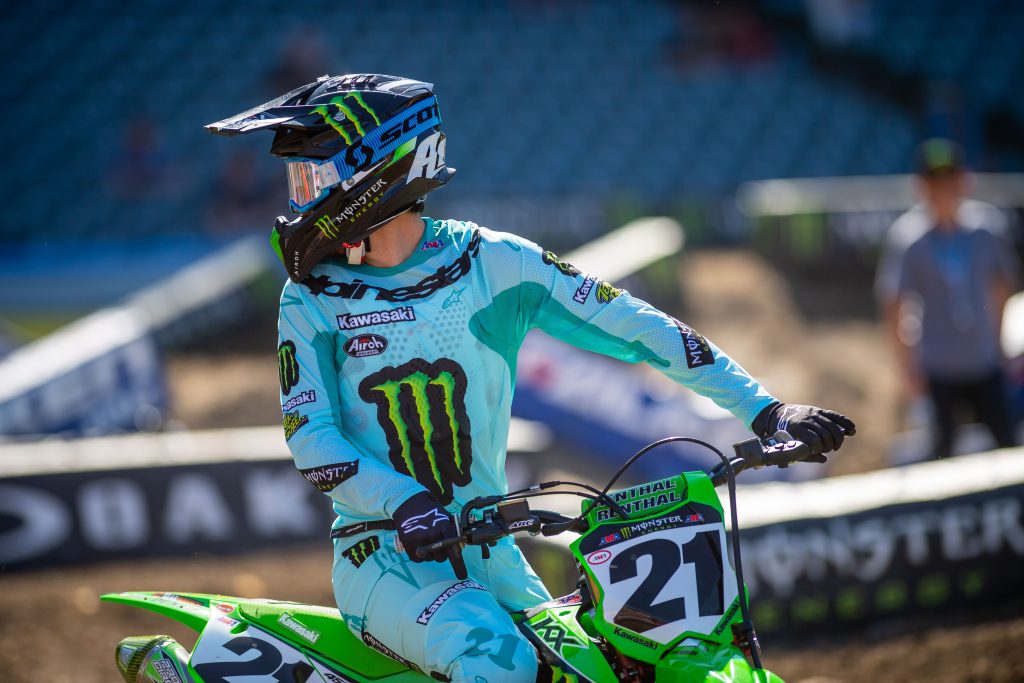 Jason Anderson: Mr. Legs did it from start to finish. I was walking around the pits Friday, doing some work for Racer X and talked to a few riders about 21 and they each said that there is not another rider who can find traction (when there is none) like Jason. When you watch 21 ride you can see how much he uses his legs and manipulates the Monster Kawasaki around. It's quite fun to watch. Let's give some praise the the team and the bike though shall we? With rumors of Tomac not being happy with his machine last year, it sure does look good in the hands of Anderson though. I do think Tomac was faster in the whoops than Anderson, but 21 was more consistent through them for the course of 20 minutes. If JA keeps getting starts, he is going to be chipping away at Tomac's points out east. Oh and Alpinestars killed the look for JA at A3! BEST DRESSED! No Hate Comms!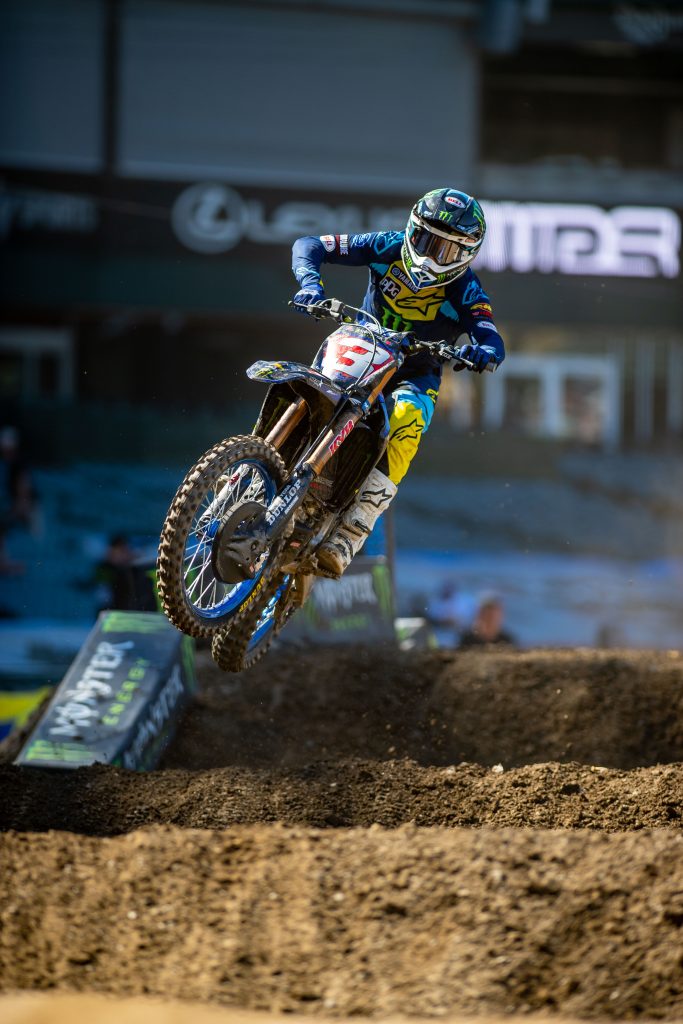 Eli Tomac: There is one thing that Tomac is thankful for on his Yamaha YZ450F. It's his clutch! I have spoke with some team members about how much more control he has over his bike with a cable clutch versus a hydraulic clutch. I can relate as I am much more of a cable feeling tip of rider myself. With rumors of Yamaha going to an all new bike in 23, you can bet Tomac would love it if Yamaha stayed with the cable clutch! His starts have been better, his bike is not smoking at the end of races and he seems to be more joyful when speaking about his machine after the races.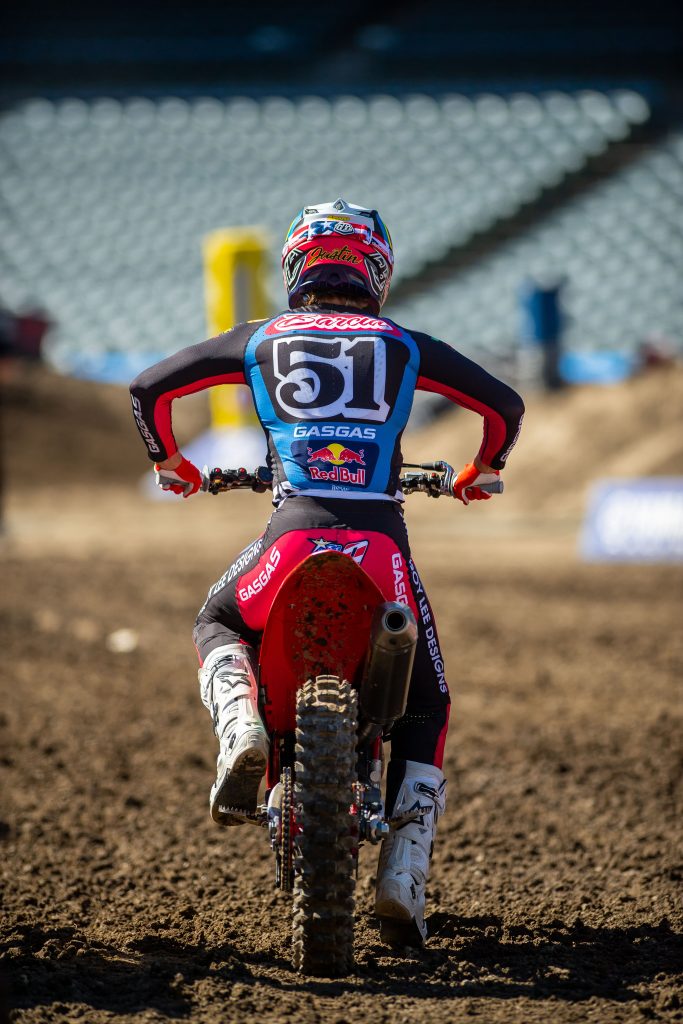 Justin Barcia: The frog looked good at A3 and with an average start position of 8.3 this season getting himself a top 5 start Saturday night really helped with his podium placing. Barcia can still win one of these if he can start in the top three and maybe Bam Bam his way around a little come the east coast. Have you noticed that the older steel frame of the Gas Gas also looks better in the whoops than the newer KTM chassis? This is what I am seeing as the older chassis looks to have more traction in the hard pack than the newer style.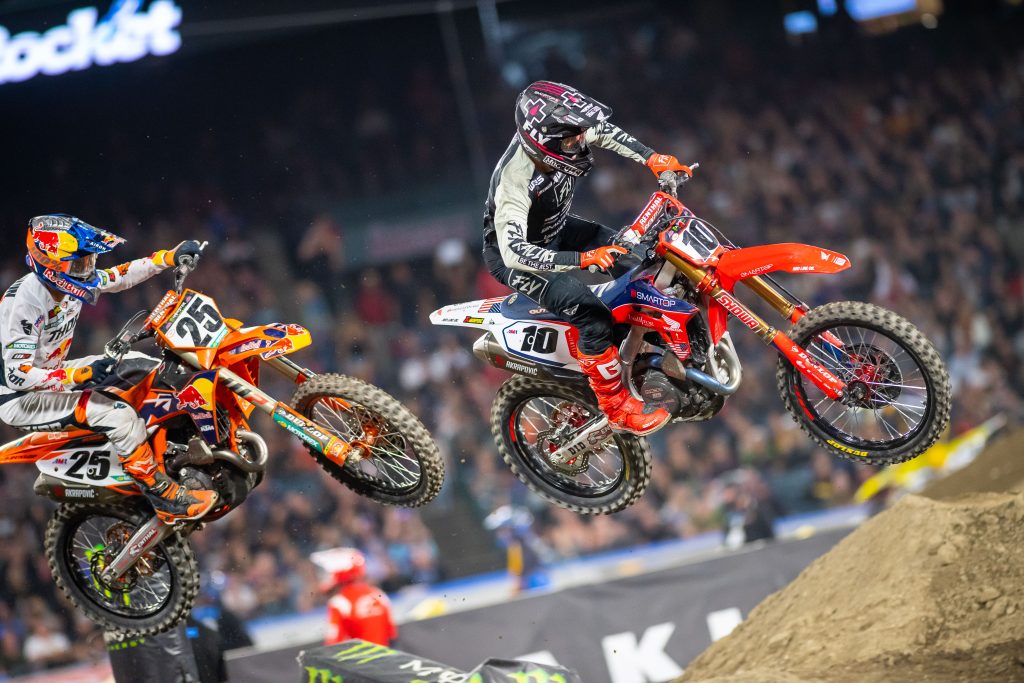 Justin Brayton: Brayton has NOT been good off the starts this season (average start is 13th) but with some changes this weekend he was better. I still think JB is doing a good job this season regardless of what he thinks. The man is getting older and is running top ten in a field that is arguably the gnarliest it has ever been! Oh and look for a complete break down of the number 10 machine in an upcoming Racer X video where we go over his strange bar position! #BeachCruiserBrayton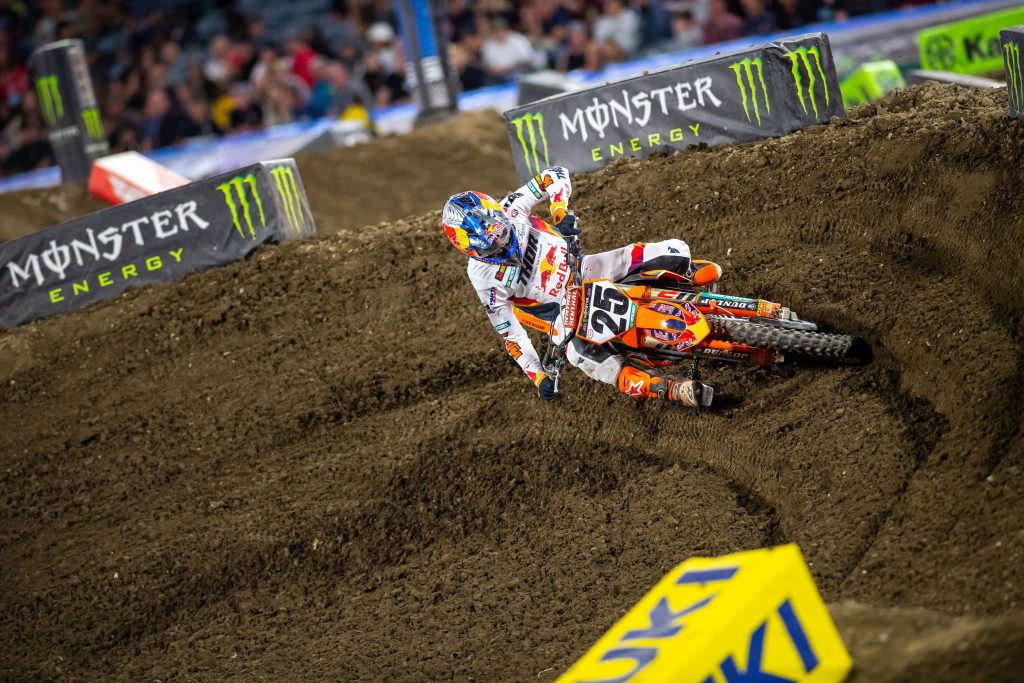 Marvin Musquin: Marv was good Saturday night! This was the first time that I could see someone push the new KTM and have it look half way decent. Roger DeCoster mentioned that they made some changes and the boys should be getting better but besides Marv, the boys looked like they always do. Mediocre. If it wasn't for that spill in the sand, Marv would have podium'd.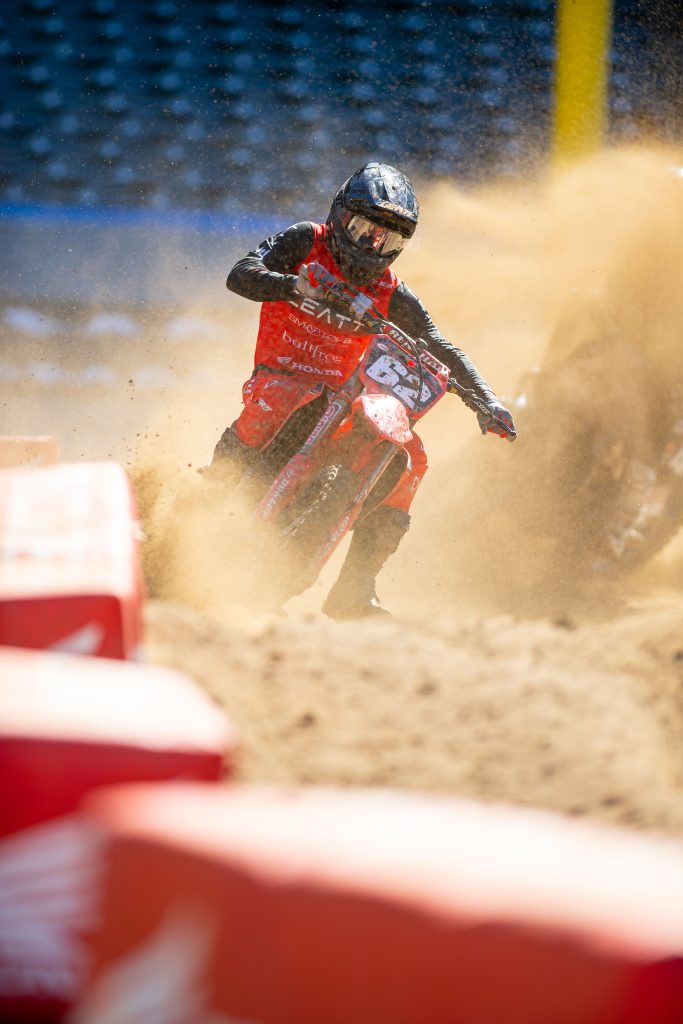 Vince Friese: Yes, I know that the 250 wet class is depleted but you still have to be in it to win it and Vince is still here and he was rewarded with a second place! Can you say FAT BONUS MONEY? Vince was fine with third but was gifted that second when Mosiman took a digger in the whoops along with everyone else besides Craig and Friese. I am also happy for the guy behind the engine of the 62 and that is Chad from XPR Motorsports. This is also his first podium but non one ever gives a shout out to the engine builders. You better have a fast engine in this class if you want to keep getting hole shots like Vince and Chad has been providing that for the team all year long! Vince's average starting position is a 3.0 and that only happens with a good engine. It doesn't matter if you're a good starter, you better have a good motor under you! Congrats to Vince and the team.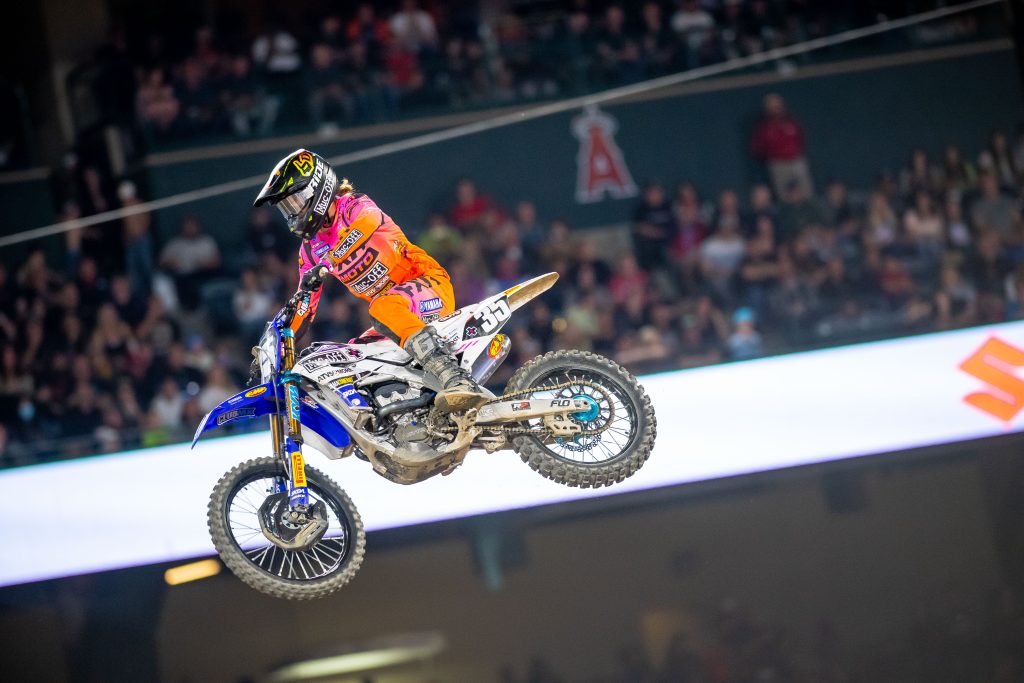 Garret Marchbanks: The man child should have got a podium Saturday night but with a start with a 19th, I don't think he is doing himself any favors. Great to see him nab a heat race win and get Club MX some added exposure. Shout out to Jamie from Twisted Development for building an engine that can pull Marchbanks big ass around!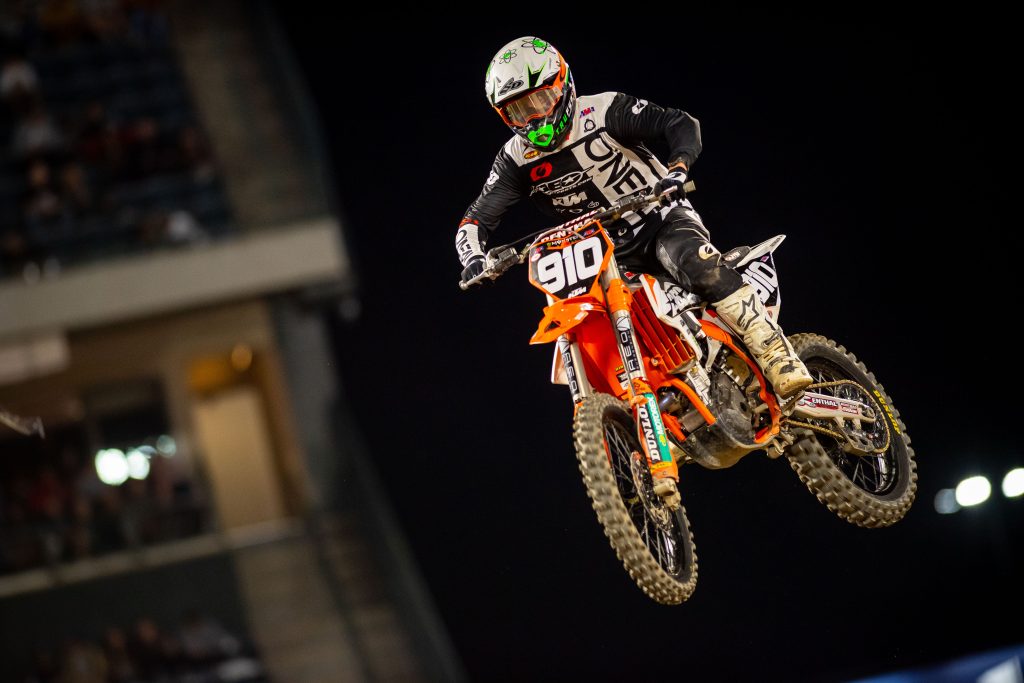 Carson Brown: The kid that rides old mini bikes is damn good bro! Carson got a top 5 on a team he wasn't even on at the beginning of the year. The AEO KTM team has been doing solid work with Carson Brown and Derek Kelley and that is a direct reflection of Jeremy's (owner of AEO Powersports) passion for the sport. Jeremy basically gave these two riders (Carson Brown and Derek Kelley) their best finishes of their careers!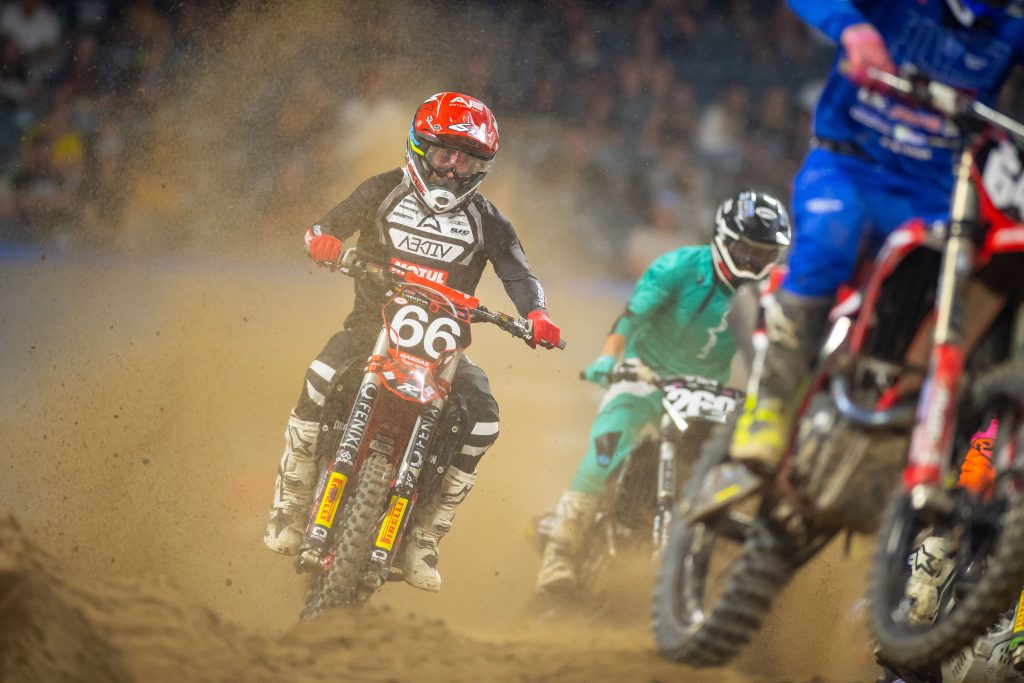 Chris Blose: This tough SOB has some broken ribs and almost podium'd! I gave Blose some shit earlier in the season because I thought he wore a chest protector under his jersey, but comes to find out that is just his brick shit house upper torso! With a physique like his, who needs a chest pro? Well…Chris does NOW wear an Alpinestars A-4 (because of the ribs) which makes him look like a gladiator on the bike! That is what he was on Saturday night! He had the Keefers screaming for him from Hesperia, but a fall in those damn whoops screwed his podium chances!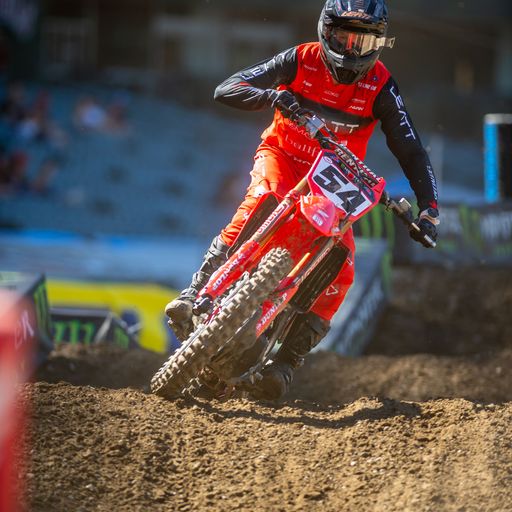 Mitchell Oldenburg: You fantasy guys want to know a sleeper pick for a podium next week? This guy right here! I have a feeling we are going to see a strong Mitchell on the east coast. He has been a steady guy in the 450 class and to me, I think all of these 450 rounds is going to allow him to come out firing come Minneapolis.