What a track! The Indy track provided enough ruts to give us normal riders nightmares about hooking pegs, but even the best in the world had some tough moments on the tricky track. Tomac proved again that it doesn't matter what conditions he races in, he simply can adapt and go faster than anyone else. Would he have caught Anderson if Barcia wouldn't of blasted him? I still think he would! Here is Daytime from Indianapolis.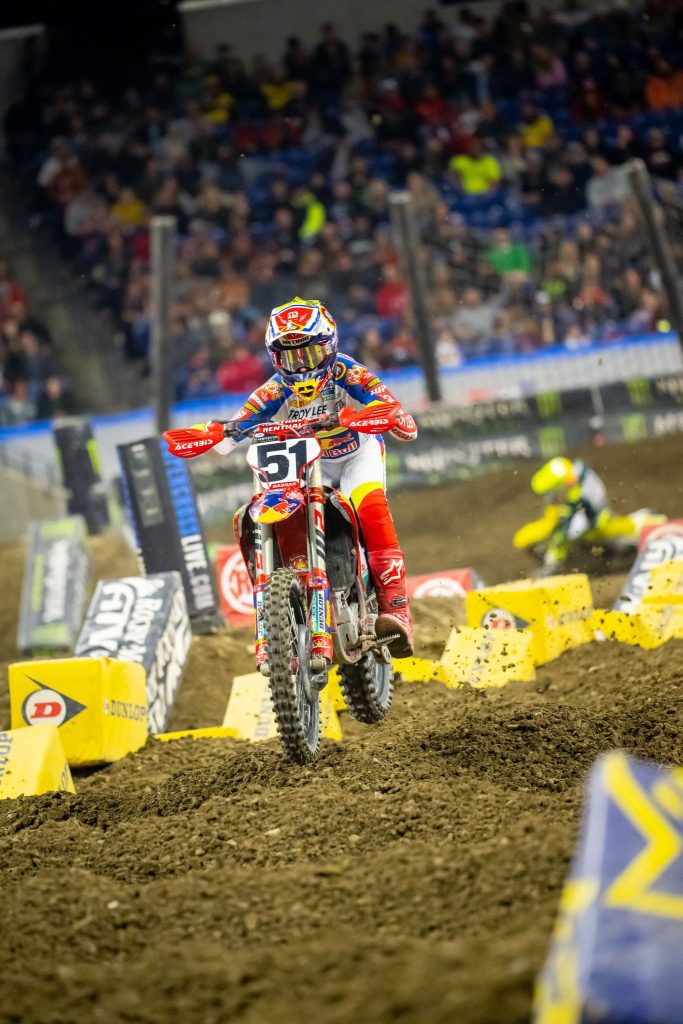 Justin Barcia: For a guy that is hurt, he sure is riding good. Barcia hasn't been getting great starts and I think that has been the difference in finishing on the box or not. In Detroit he was gifted the podium but in Indy, he simply earned that second place! Hell he almost got passed Tomac on the last lap! For how rutty the track was, Barcia simply doesn't give a shit and he still rides the same. Lots of clutch, lots of throttle and a DGAF attitude on block passing! I honestly feel like his pass was legit and wasn't as bad as I initially thought. Yes, he cut way underneath but if you play it back, you can see that he was pivoting and not nosing into Anderson. Plus, don't you feel Anderson would of done the same? Uhhhhh. Yeah..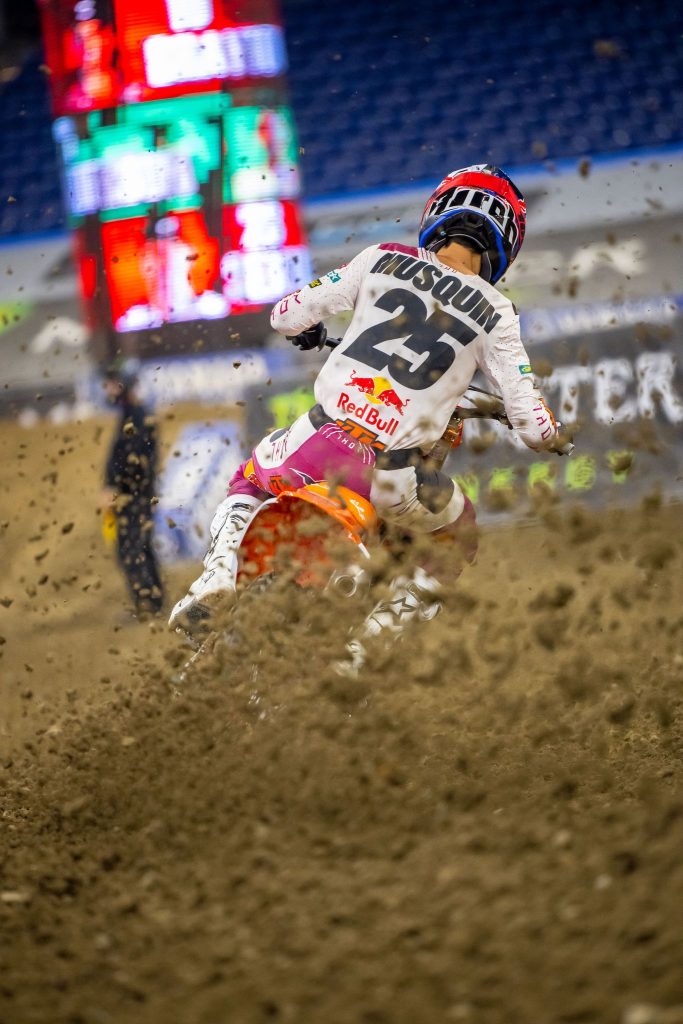 Marvin Musquin: I truly believe Marv has the speed to win but his mid race speed needs work. He is really good at the beginning of the race and at the end. Track conditions were made for Marv and to me the track was better for the new KTM chassis. The whoops got worn down and skimming wasn't exactly working near the middle to end of the race (so that helps the KTMs). Marv is not racing outdoors this season so he needs to at least win a SX race before the end of the season as this may be his last.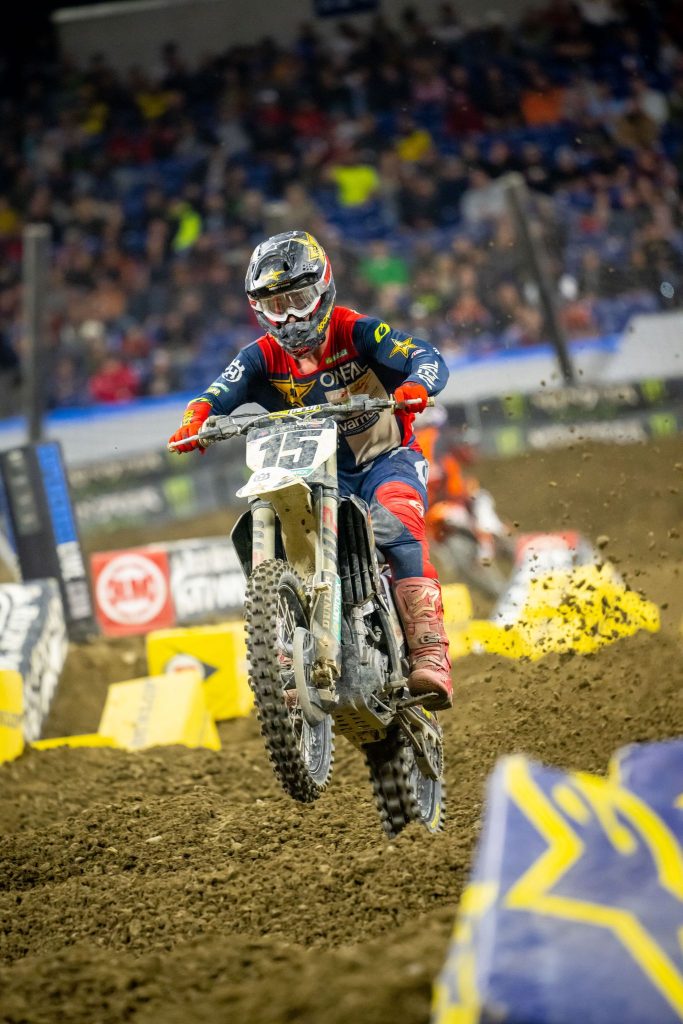 Dean Wilson: Dean-O has been chipping away and hanging in the top ten all year long. A seventh place in Indy proved that he is getting better as the series goes on and even though he has had some big crashes, he is toughing it out! Dean's knee is not the best and it's amazing to me what this guy races through, not to mention how fast he can go with nagging injuries. Oh did I mention that he got lapped and was SEVENTH! WTF!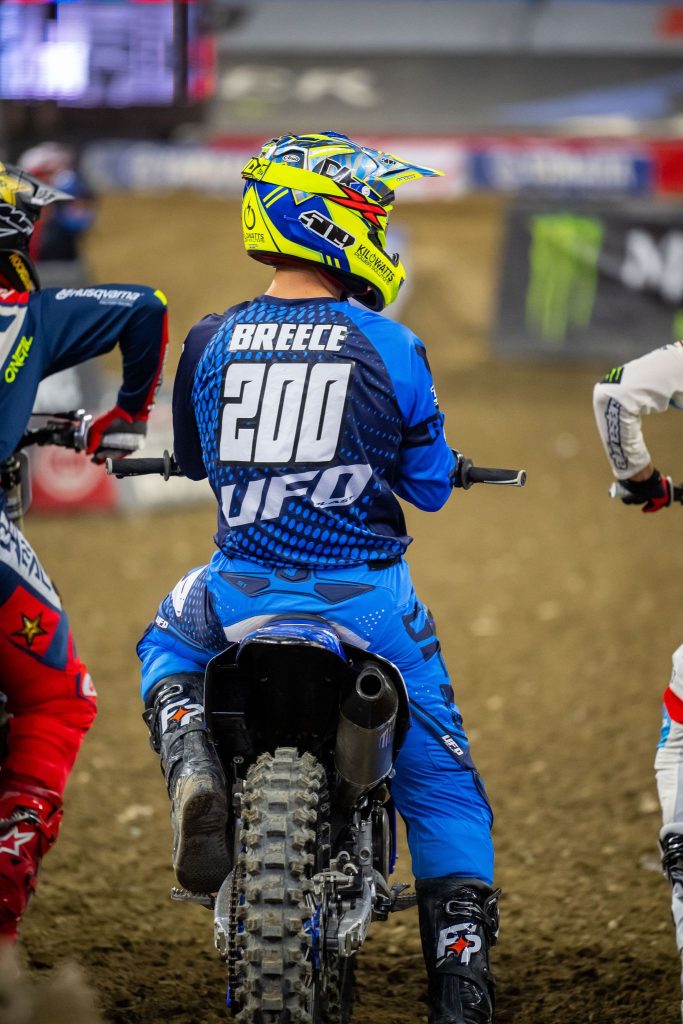 Ryan Breece: Breece is good, people! A 10th place for a rider that has little to no help is amazing. Breece even missed last season and comes back with some Yamaha dealership help, but for the most part, it's all on him. He is using an HGS muffler, a Vortex ECU and suspension! This goes to show how good production bikes can be!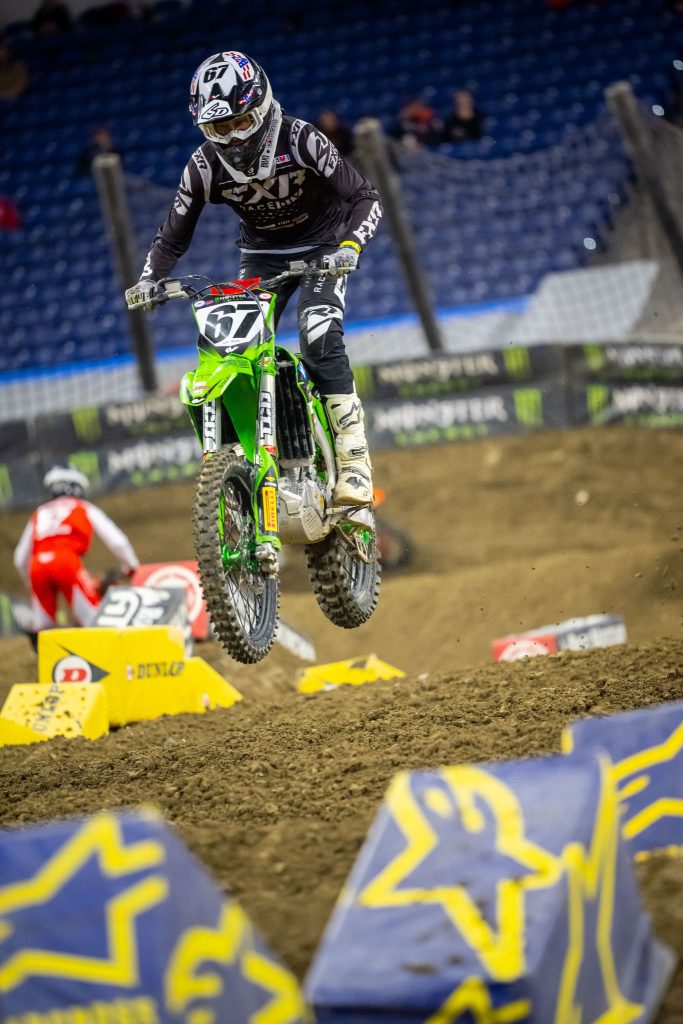 Logan Karnow: Karnow managed to land an Only Fans girl to sponsor him for the weekend! I never knew this was possible, but I like it! @TheHannahRay decided to take her marketing talents to the moto track and from what I understand it worked! She got over 500 new followers on her account over the weekend and according to her, it was mostly moto dudes! Karnow won the LCQ and is a legit main event guy in the 450 class. I would almost tell Karnow to just stay in he 450 class even when the series goes back west! If anyone has @TheHannahRay on "OF" let me know how it is! I am too cheap for it!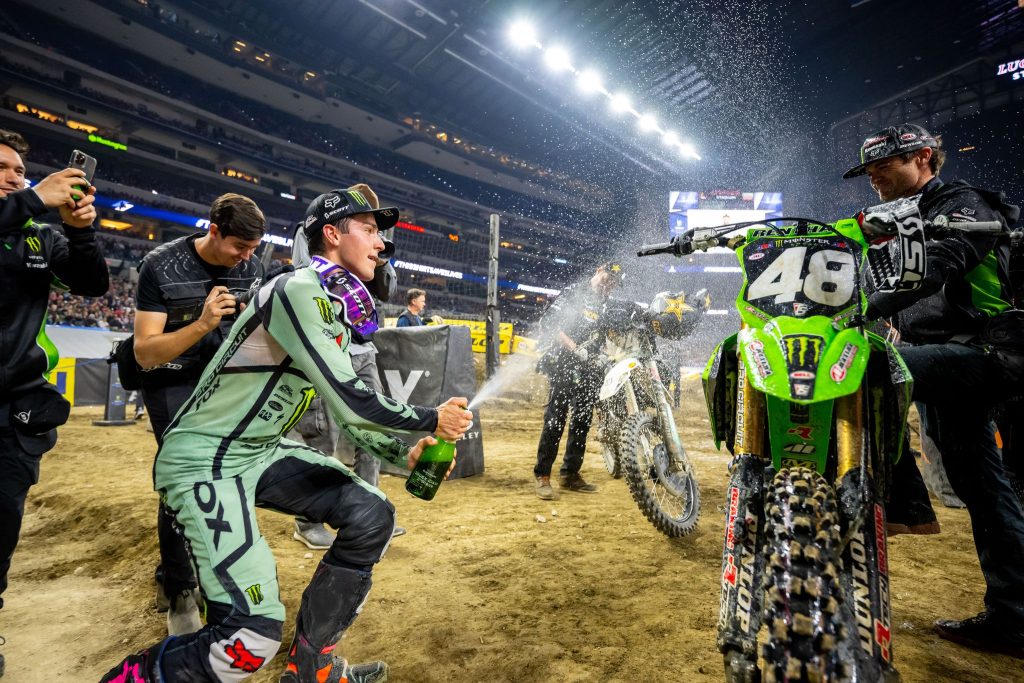 Cameron McAdoo: If you would have asked me if Cam would be as fast as Jett this season I would have said no way, but in Indy, he was legit as fast as Jett! Cameron was faster in the whoops early in the race, but some mistakes as well as lappers got in between him and Jett late in the main event and that let Jett inch away for the win. Cameron should be stoked on how he is racing this year!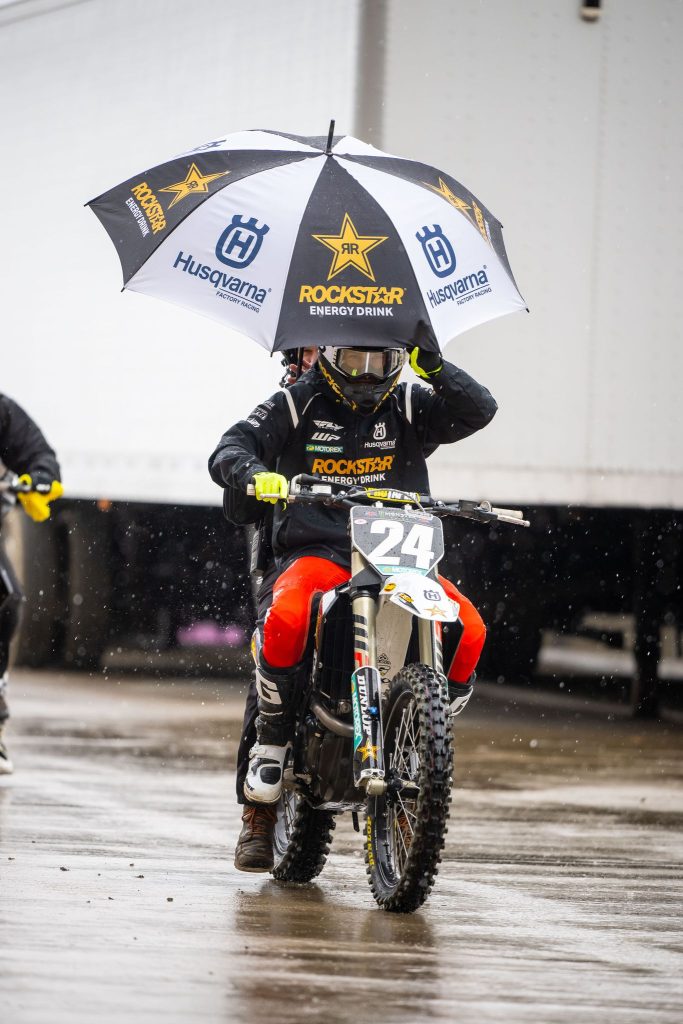 RJ Hampshire: Hallelujah! RJ got on the box but it hasn't been for lack of trying! It's no secret that the Rockstar Husqvarna's haven't looked especially good in the whoops so I am sure that the team as well as the 250 riders have been working on a setting for this. RJ has looked amazing at times but then has hit the ground at times as well. Saturday night however, RJ held on to a podium position by just the edge of his rear fender! Will the east coast break help the Rockstar Husqvarna team find some more comfort and get RJ on top of the box? I for one sure hope so. Dude works too hard not to win!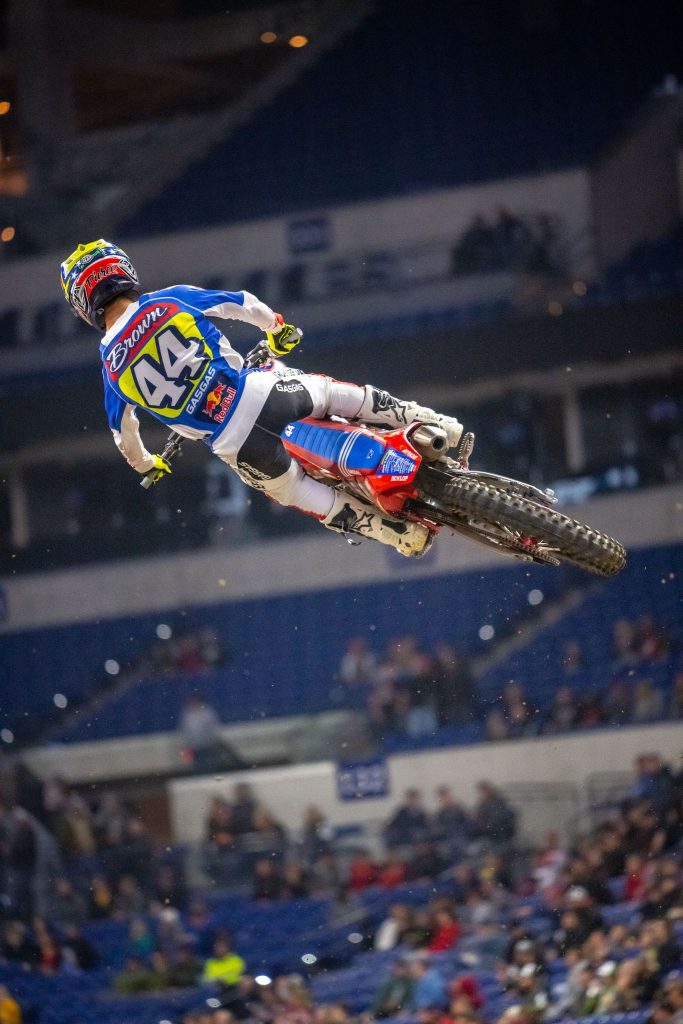 Pierce Brown: I literally thought Pierce was knocked out from that crash! To my surprise he wasn't and was cleared to race. We can speculate about concussion protocols all we want, but I can tell you that if Pierce was feeling concussion like systems, the team WOULD NOT put him in harms way! I mentioned o twitter that I couldn't believe he was lining up because I thought he would be out based on how hard he hit the ground, not because our concussion protocol sucks. If Pierce had concussion like symptoms he would have not been able to ride to a fourth place finish.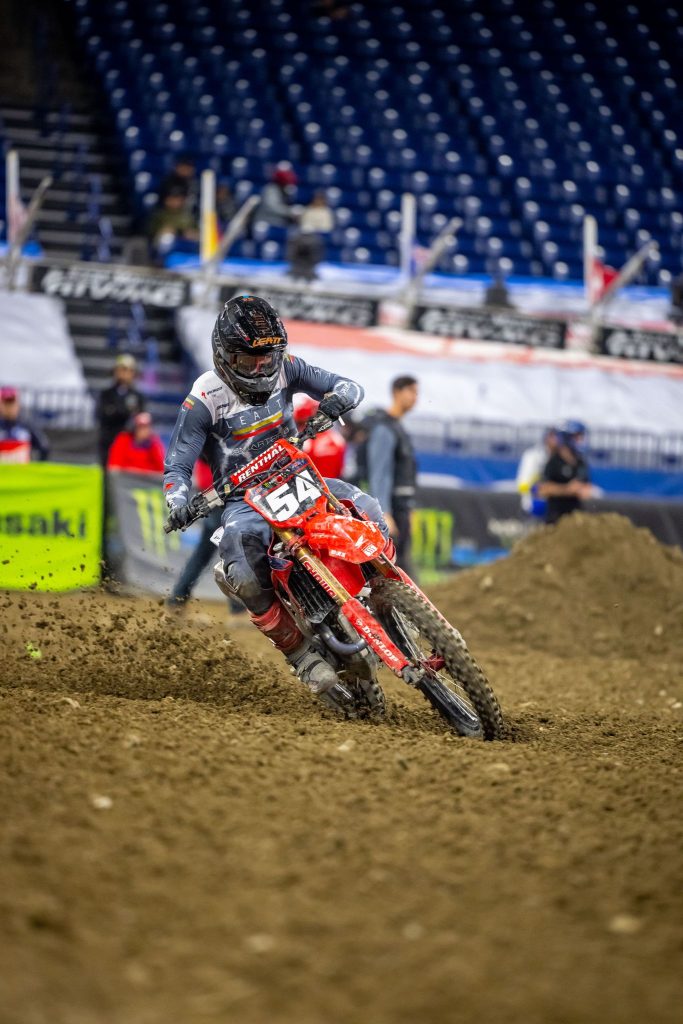 Mitchell Oldenburg: A top five for Mitch! I honestly thought he would have been up near the podium more but he has simply not been as good as the podium riders yet. The bike is fast enough, but Mitchell needs to get up there with the first two riders off the start to be able to pick up on that early main event spring speed. Checking lap times, he looks good at the end of the race, but he is suffering near the beginning.