I went to a race.. I stayed a long time.. It was dark when I walked back to the hotel.. I had a good time.. Oh hey there! Sorry, I must have been dreaming.. Oh, wait, no, I did make the trek to St. Louis with only a carry on bag in hopes to catch less shit than I did in Minneapolis, but of course we all know that didn't happen. The last triple crown of the 2022 Monster Energy SX Series didn't disappoint, but the press box did, as it is miles up in the air, which kinda sucks for viewing. Here is some of my opinions from the weekend!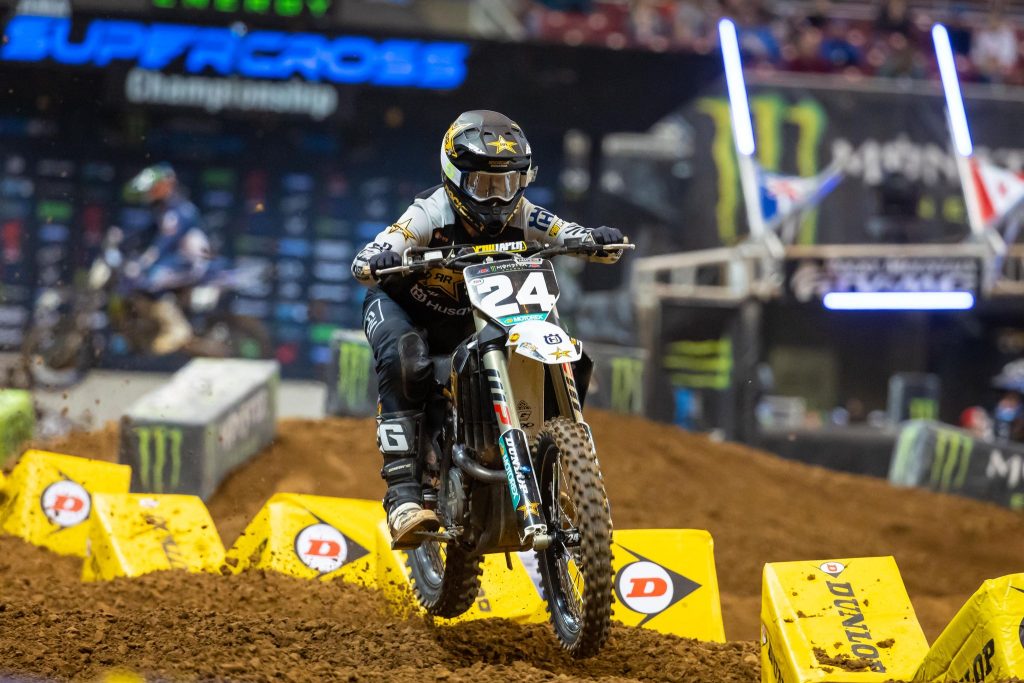 RJ Hampshire: This one feels good! Being a RJ fan is sometimes tough because sometimes when all is looking good, something happens and RJ is in a tuff block or on the ground right? But… That's right, but you don't give up hope because you know deep down he has what it takes to get his first overall of his career. I noticed some extra spice in RJ during daytime qualifying and immediately picked him as my guy on the Fly Racing show in the pits, before the main events started. JT and Matthes looked at me like I was high, but look at me now folks! Look at RJ now folks! RJ has been battling some bike set up issues, but the dude keeps plugging away, shows up, straps up, works hard and is NOT scared to lay his big ass balls on that Pro Taper Fuzion crossbar of his and go for it. The first race looked good then in typical RJ fashion hit one of those damn tuff blocks again! But the dude worked his way back up to second and put himself in a good position just in case that Jett guy screwed up.. Well.. He did! A 2-2-1 got the job done when Jett buried himself mid pack off the start in the third race. You got to be in it to win it and RJ was this rider all night. He was in it, got great starts and did what we all thought he could do for a long time! Congrats to the Hampshire family and the Rockstar Husqvarna team on 24's first Supercross win!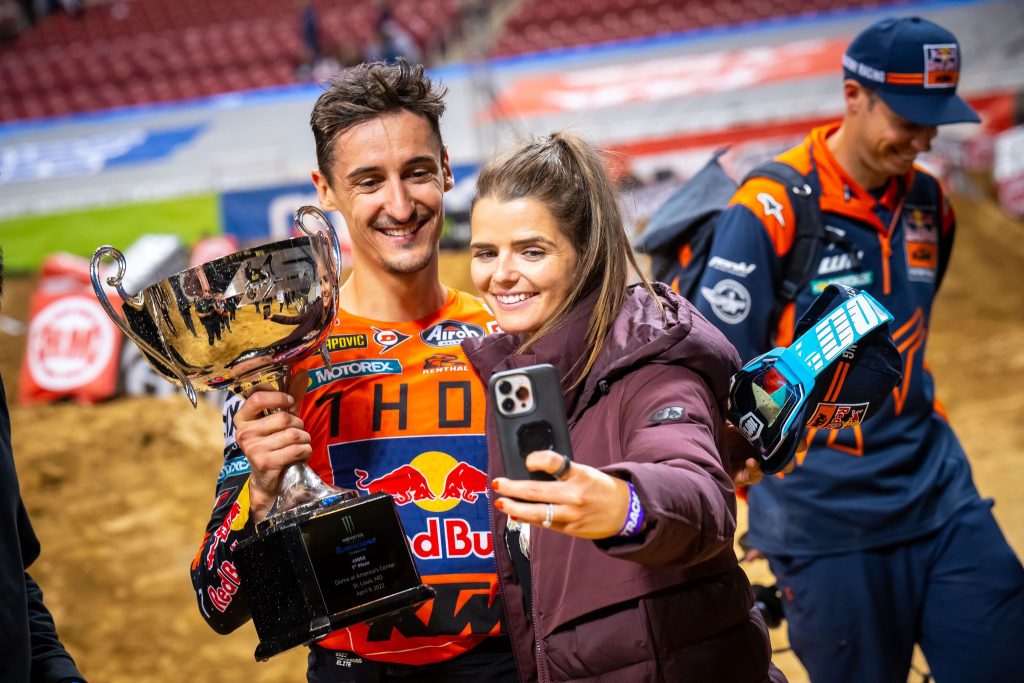 Marvin Musquin: What a night for the chromoly steel team eh? Another rider I picked to win on the night (I am going to gloat when I can ok, so leave me alone), Mark used creative lines, some jumping in the whoops and good starts to get his first win of the year and possibly saving KTM' ass for the season! The new bike wasn't looking so good was it? However, in the real world the new 2022.5 KTM is pretty damn good for the average guy, but in the pro paddock and to the fans on TV, it was looking grim. Marvin has been riding REALLY good the past couple races and these triple crown races plus soft dirt suit his smooth outside the box thinking style! Boom! VIVA LE MARV!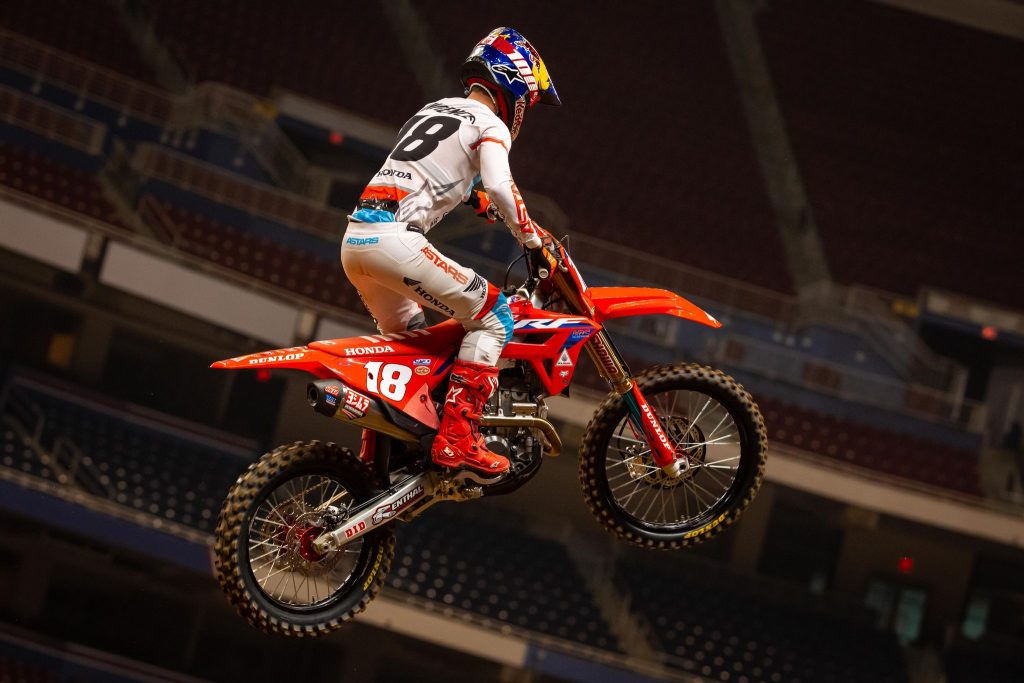 Jett Lawrence: The fastest guy in the 250 class still makes mistakes. Shocker! This is not a knock on Jett, but this is part of it and the kid is young. So maybe we should let the kid grow at a normal pace and not push the holy grail of moto on him just yet ok? He had a couple bad starts that didn't help his cause and that last crash the last race really did him in. Jett is fast enough to recover from a crash in a normal main event but not these shorter triple crown races. I am looking forward to next week! The big Christian versus Jett battle!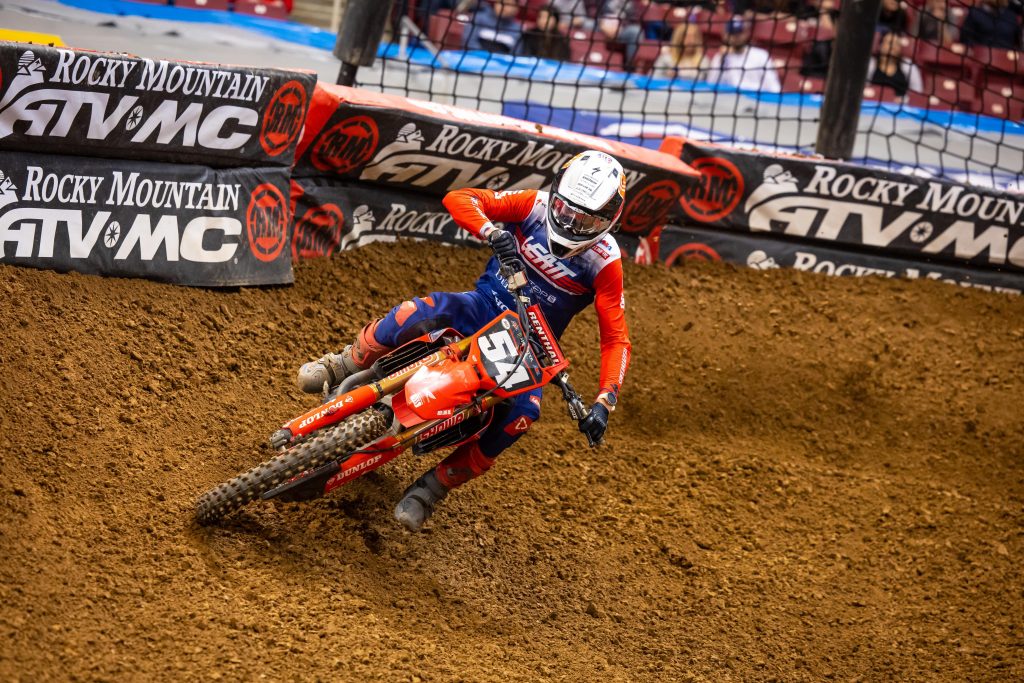 Mitchell Oldenburg: The flying freckle got his first podium that I thought he would have had a long time ago! The key phrase of Saturday night was get three top three starts and you would be good. Mitchell did this and got the Smartop Bullfrog Spas Honda team another 250 podium for 2022. Good pay day for Mitch!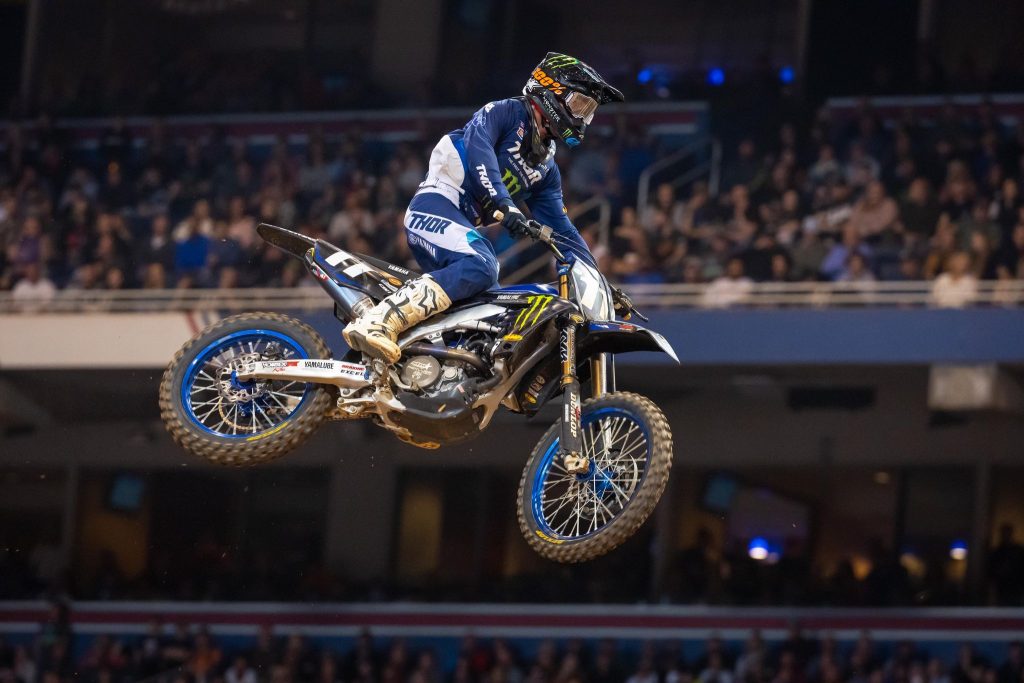 Chiz: SON OF A BIATCH!! Almost a podium! In fact, I was up in the press box doing quick math and thought he did podium! If you listened to Steve's post race interviews you will hear Chiz talk about how AMA men thought he podium'd as well! Look for Chiz to be on a 450 in ATL. He really wants to remain in the top 20 in points so the Star Yamaha team may let him race the 450 next weekend. This is not good new for 450 privateers!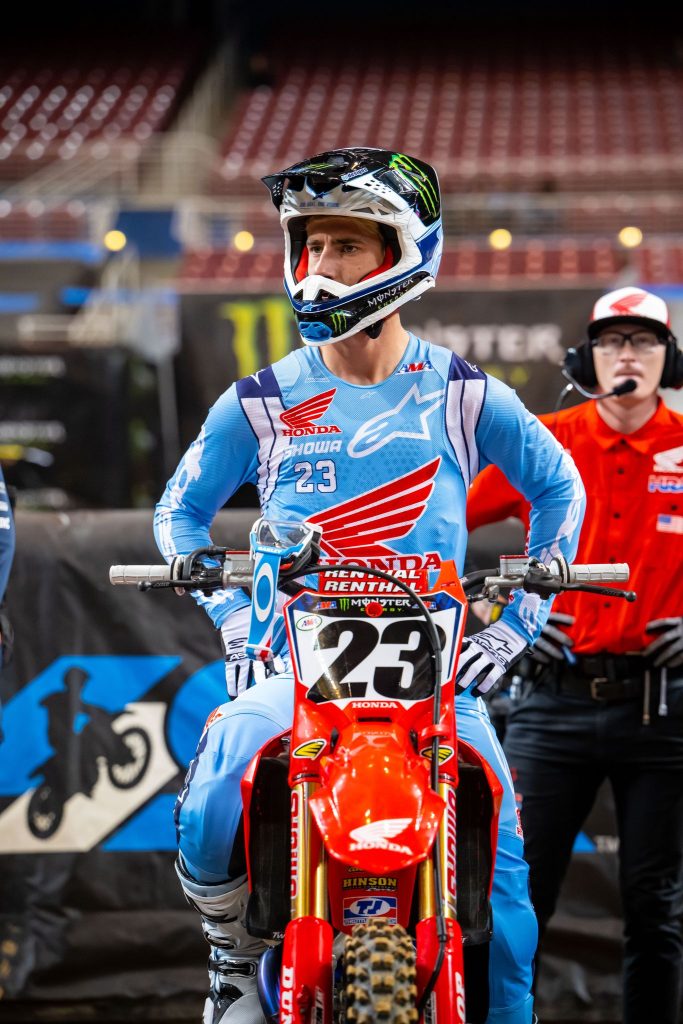 Chase Sexton: Gisele won a race and was in the mix all night which is just what he needed to get back on track. A 1-3-3 was good enough for second and gets the ball back going in the right direction. The Honda CRF450R looked good all night, even in the tricky whoops. Did Honda and Chase get to work over the break? Let's see in the soft dirt of ATL. That will be the test!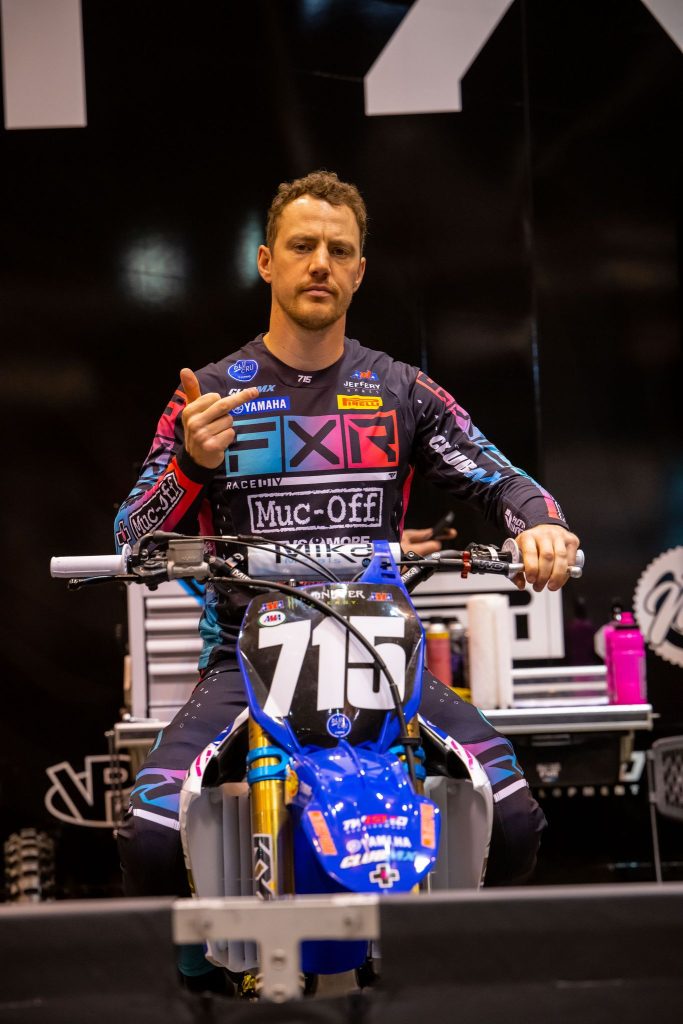 Phil Nicoletti: Phil just keeps surprising us doesn't he? He claims that he is not that great at death cross but he looked damn good Saturday night for a top five overall! Looking like Phil and the Club boys will be racing 450s this summer! 
Crash Filled Night: I didn't particularly think the track was that tricky but the ruts proved to get quite a few riders out. Alex Martin looks to be ok for the most part after getting knocked out. Kyle Peters broke his C5 and C6 and went in for surgery we hear on Sunday, but has all feeling in his extremities. Dean Wilson took a hard fall in the whoops and went in for surgery to fix some deep cuts to his rear end. 
Pulp Live Show: If you haven't gone to one of the Pulp MX live shows, you're really missing out. We've had a pony cut, a push up contest and a Marriage proposal the past three shows! What's next? Find out in Boston!