The last championship battle was all but solidified when Cameron McAdoo was injured on press day in St Louis. While that injury puts a damper on the final championship battle, there's some other great stories that have emerged this season. Here's a sample of those stories…
Eli Tomac ascending into all-time legend territory. He's now tied for 4th in all-time wins (44), 5th in all-time podiums (83), 5th in all-time points (2,809), and 11th in all-time career starts (144). Assuming he gets his 2nd career premier class title, there's a very reasonable case that he's one of the Top 5 best riders ever.
The re-emergence of Jason Anderson as a title contender. He snapped a 47 race winless streak in Oakland. He's also won another two mains. With a crash in Detroit his title chances disappeared, but this season has served notice he's still got "it". I'm interested to see how he does on the green machine in the Pro Motocross season and especially at A1 2023.
Chase Sexton's first career victory. There's many that thought Chase was going to go on a "McGrath like championship run" (cough Matthes cough) after his win in San Diego. While that didn't happen, he has served notice he'll be a contender for years to come. While I'm looking a bit far into the future, I'm interested to see what brand he rides in 2024 when Jett graduates to the 450's.
Marvin Musquin's 5th consecutive year with a win. It's not quite the record of 10 consecutive seasons held by James Stewart, but it's still impressive. He's won a main event in every season since his sophomore year in the premier class. The fact that he's also the 5th oldest rider to win a main event is icing on the cake.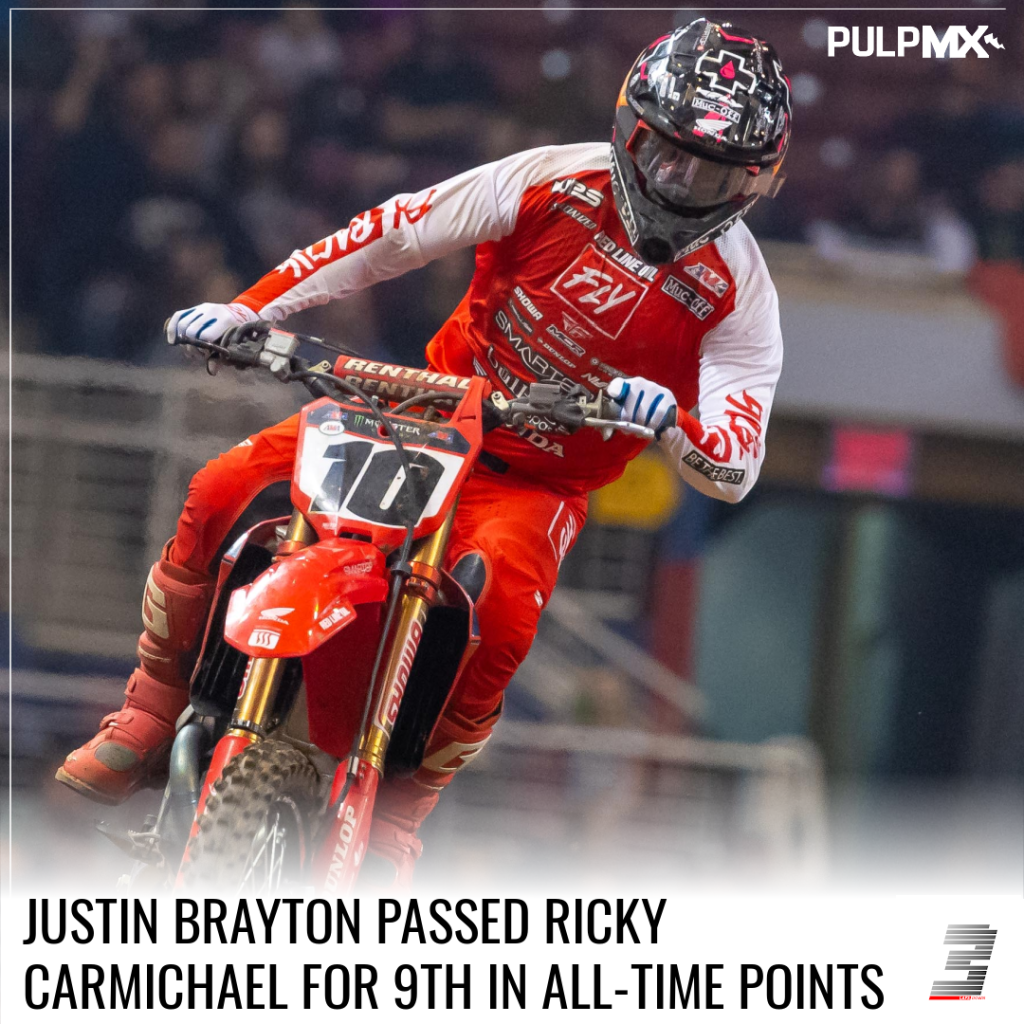 Justin Brayton passed Ricky Carmichael for 9th in all-time points. Not only did he pass the GOAT, he did so at his last hometown race in St Louis. It's unfortunate he missed a few rounds due to injury and can now 'only' tie Larry Ward for 5th in all-time career starts.
Malcolm Stewart is having a career year. He started the season with 7 Top 5 finishes in 8 rounds, including his 2nd career podium in Glendale. It's unfortunate he let his emotions get the best of him in Daytona (see run-in with Jason Anderson). That started a run of finishing outside the Top 5 in 3 of the last 5 rounds. Nonetheless, he's now scored 235 points thru 13 rounds, +37 points more than he scored in his next best season in 2020.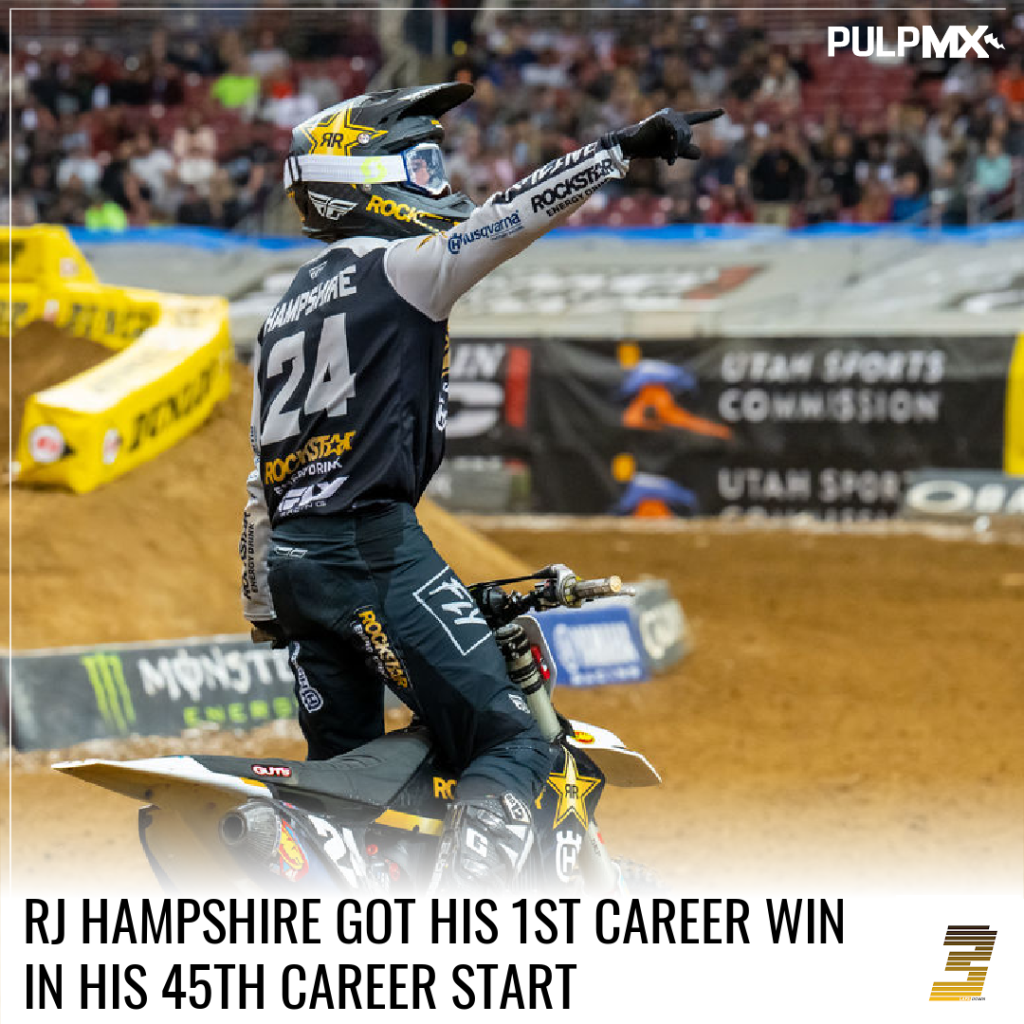 RJ Hampshire won his 1st career race. RJ has something a lot of riders wish they had – speed. Unfortunately, he's also been incredibly inconsistent throughout his 8 year career. But last week in St Louis, he qualified fastest, pulled 3 straight holeshots, and became the 118th rider to win a 250 main event.
Michael Mosiman won his 1st career race. I feel like I could write almost the exact same thing as I did above for RJ Hampshire. Michael has great speed but simply hadn't put it together for a win, yet. At round 3 in San Diego, Michael got the holeshot and led all 20 laps en route to his 1st career victory.
There's many more of these highlights and I could continue on… Christian Craig and Jett Lawrence on the brink of their first supercross championships. Vince Friese and Mitchell Oldenburg getting their first podiums in forever. An incredible amount of privateers grabbing career best finishes. The list goes on and on.
So a question for you… what else would you add to this list? Hit me up on social media @3lapsdown and share your ideas.