I made the Trek to Boston to take in the history, sights, the live Pulp MX Show and of course the Monster Energy AMA Supercross. Several aspects of this trip was interesting as well as the races. Here is your favorite post race article from Bean Town.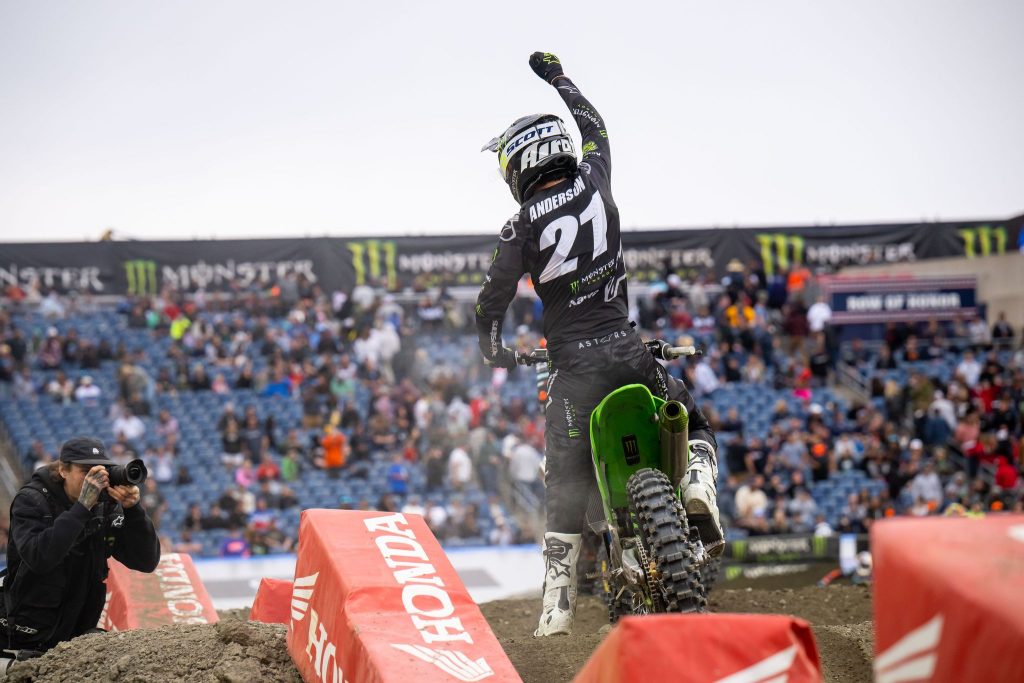 Jason Anderson: After walking the track after the 450 main event I can see why JA succeeds in these conditions. Slippery conditions with technical lead ins coming into corners! JA can make up a lot of time because he rides with his legs a ton and this track lead itself to riders who can rear steer as well as use their legs. Jason is fun to watch ride! Impressive to get two in a row!
The Track: The Foxborough track was treacherous. You can take a look at my Instagram (@keeferinctesting.com) and see just how rough it gets after two main events. The dirt was weird as the top of the soil was hard but had some soft pockets underneath. The corners got completely hammered and the whoops broke down as well. It's funny as we sit in our chairs how us fans can be so "judgy" with some of these riders, but the track walk told me something different. It is not easy! Just when you think the 18th place guy in the LCQ sucks,  think again! This sport is hard and all 40 of these guys are gnarly dudes for even riding this track!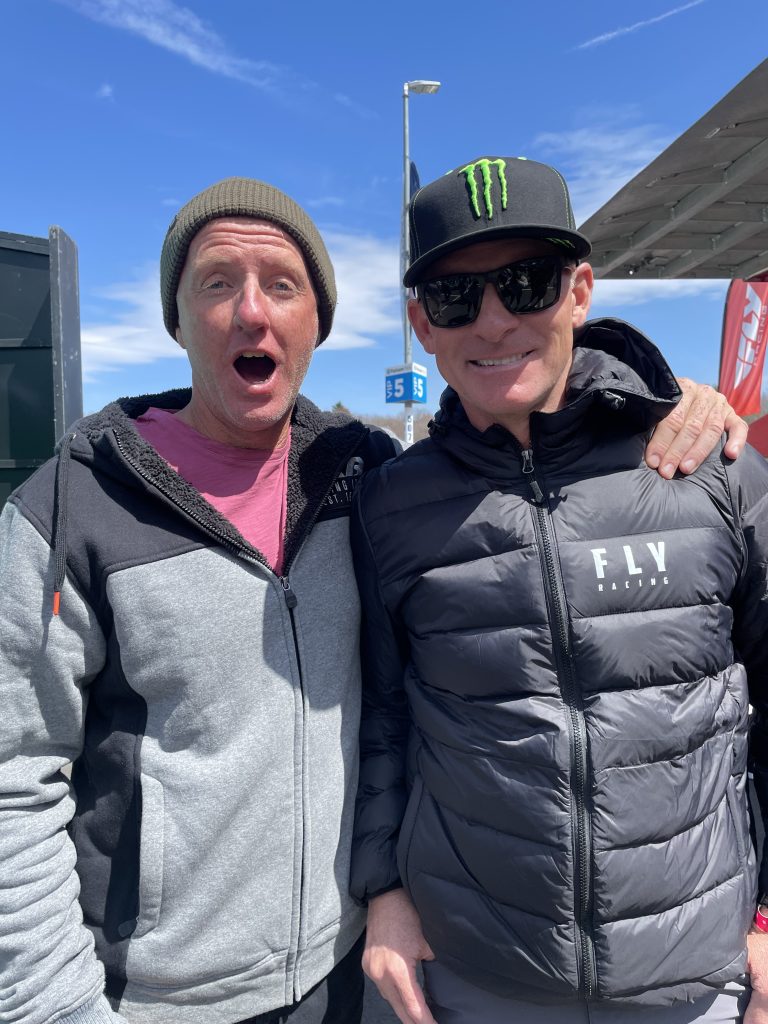 My Buddy Greg: I took my retired San Bernardino County Sheriff buddy Greg with me to Gillette Stadium and although he had a good time, I was ashamed that he was sitting right next to THE Damon Bradshaw and didn't recognized who he was! I mean it's Damon! If you're sitting next to The Beast you just know right? Every time I meet Damon, I still get giddy!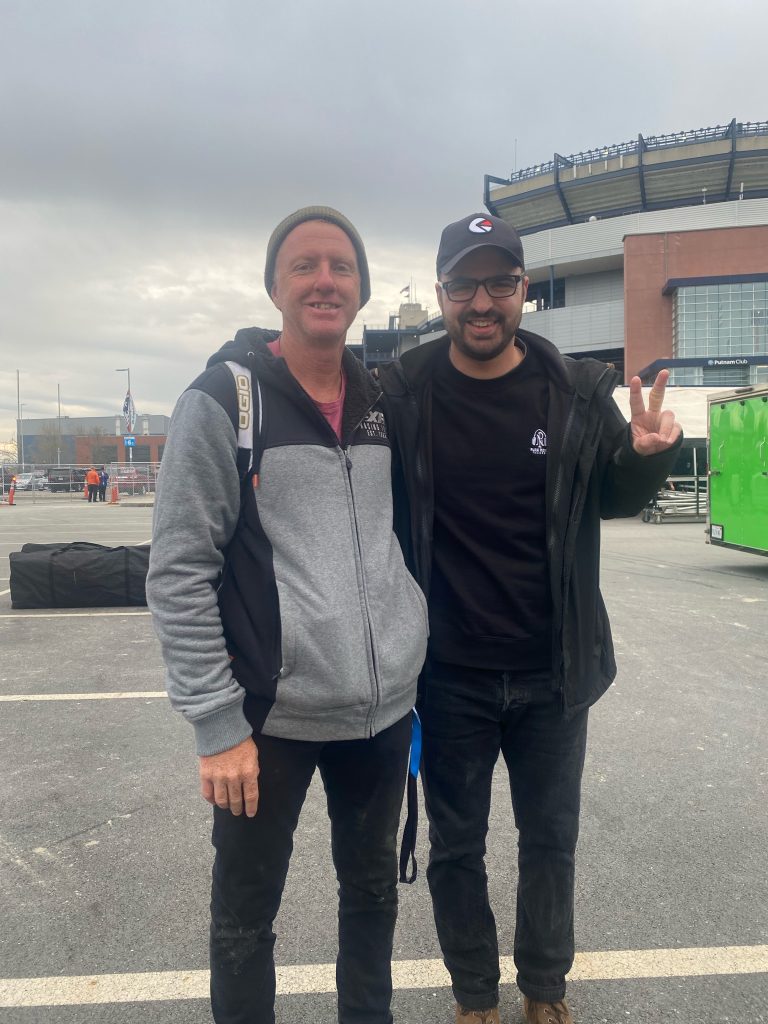 Evan Ambrosia: I totally fan boy'd Evan as he is the drummer of State Champs, a pop-punk band from back east. I am huge fan of music and pop-punk is what I grew up on and State Champs is a band that I just started listening to earlier this year and have grew to really enjoy. Evan is the drummer of the band and loves dirt bikes some came out to view the race. I ran into Evan in the pits and we bonded over dirt bikes, homelife, the Pulp Show as well as how gnarly our sport really is. I found out that Adam Cianciarulo is also a fan of State Champs and has helped Evan get back into the sport with a KX450 and some gear. It was awesome to meet Evan and trade stories about our love for each one of our passions!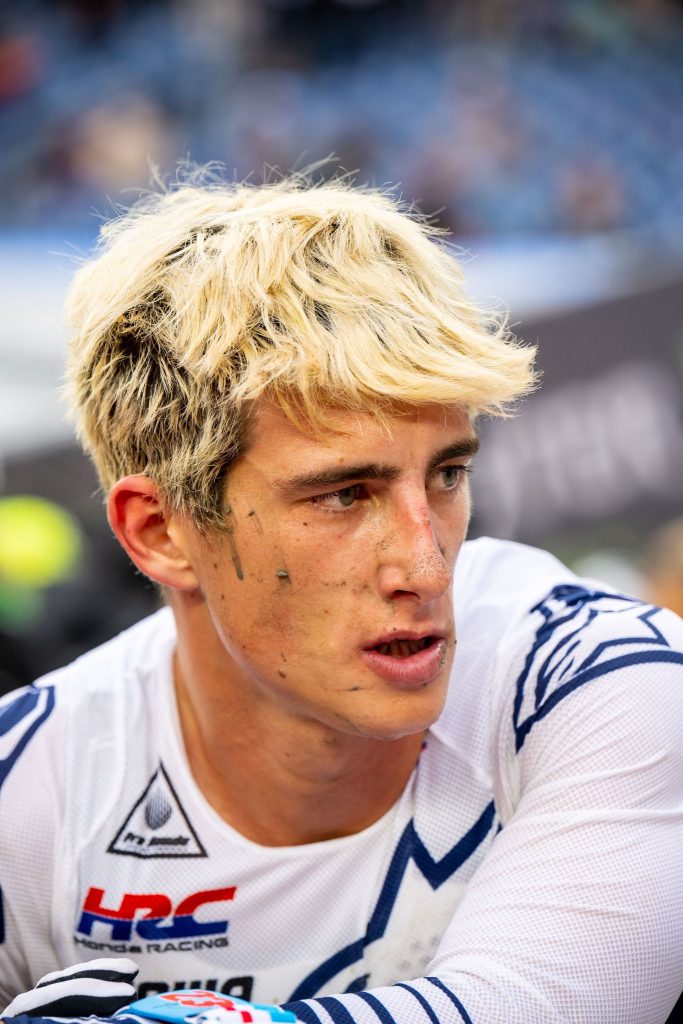 Gisele: Well since we were in Tom Brady's "house" (yes, I said it) so why wouldn't Gisele just absolutely kill it right? Chase rode great and almost got around Anderson but just couldn't close the gap down near the end. Lappers played a roll in both Anderson and Sexton's race but Sexton still rode great and was the only other one to keep Anderson within reach on the chewed up Foxborough track!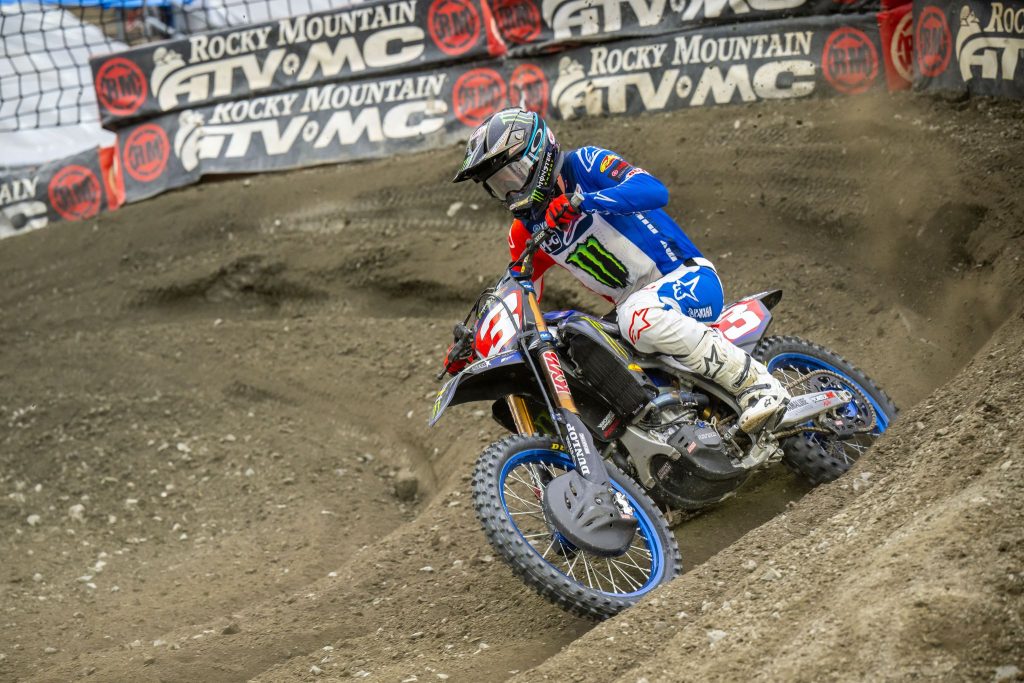 Tomac: Eli had the chance to wrap it up tonight but couldn't quite close the deal. We will most likely see him wrap the title up in his home state of Colorado! I am sure he wanted to get it done Saturday night but why not collect your title in the hometown race!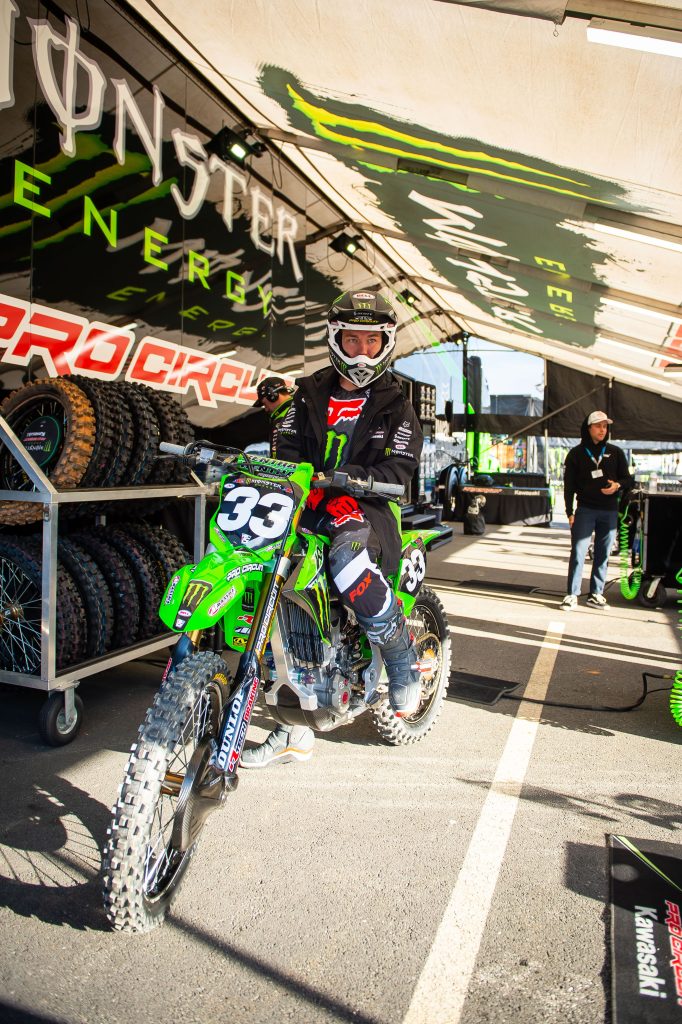 Forkner: What a day for Austin! From crashing with Varize in the heat race to winning the whole damn thing! You think he needed that or what? Wow! Mitch has to be smiling ear to ear right now because Austin finally got a win that was long overdue. What we say from Austin on Saturday was going to be the same guy would have saw all year if it wasn't for the Jett collision.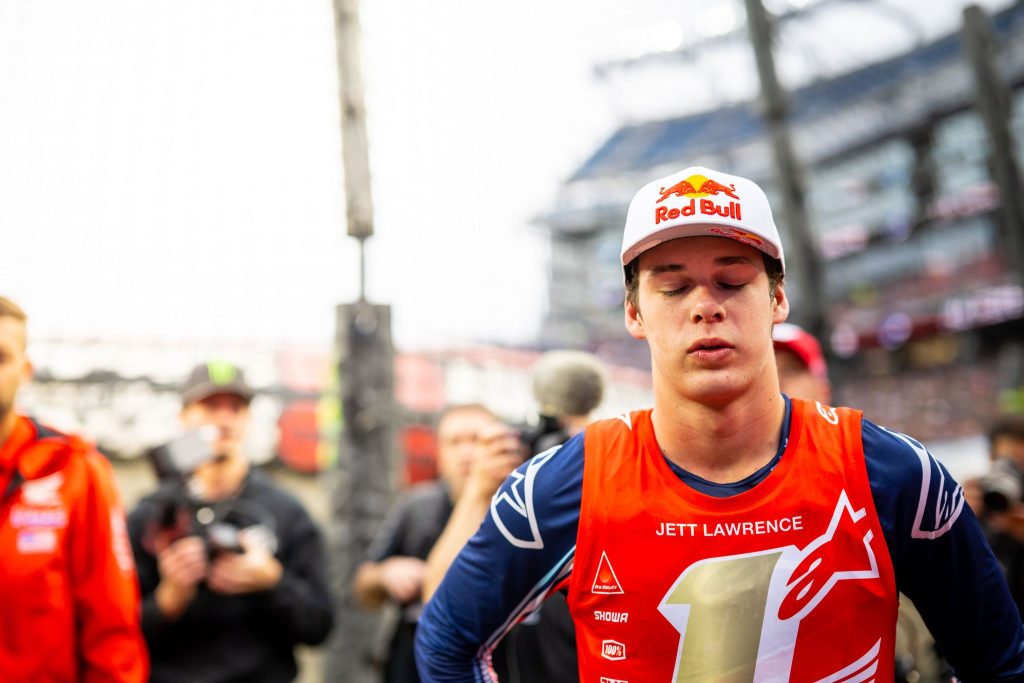 J. Lawrence: I give a lot of crap to the media (us idiots) because we talk about Jett A LOT, but I mean the kid is nice as can be, rides unbelievable and is your East Coast SX Champ so why wouldn't we talk about him when he wins right? Jett didn't have great starts all day, but plugged away and chipped at the leaders and had the pass made on Forkner only to get swooped back down the start straight. Jett and the whole Honda team deserve a big round of applause because the CRF250R is a new bike and they didn't a have a lot of parts at the beginning of the year or much testing time, but here they are as the 250 East Champs!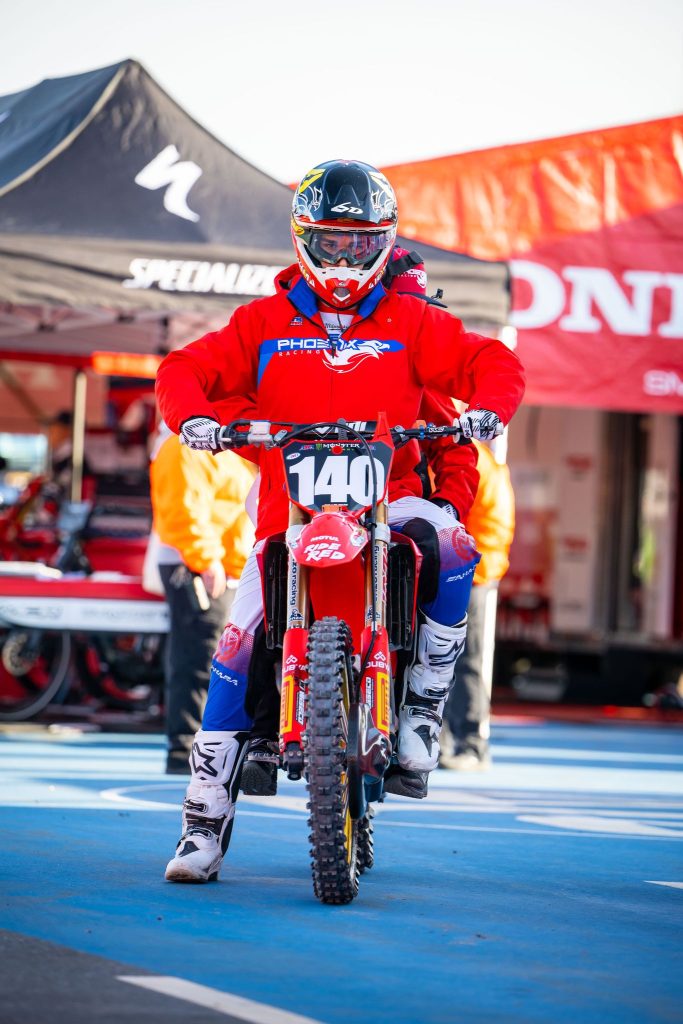 Cullin Park: The Phoenix Honda kid pulls a holeshot, leads a lap and finishes ninth. That right there is just worth a shout out!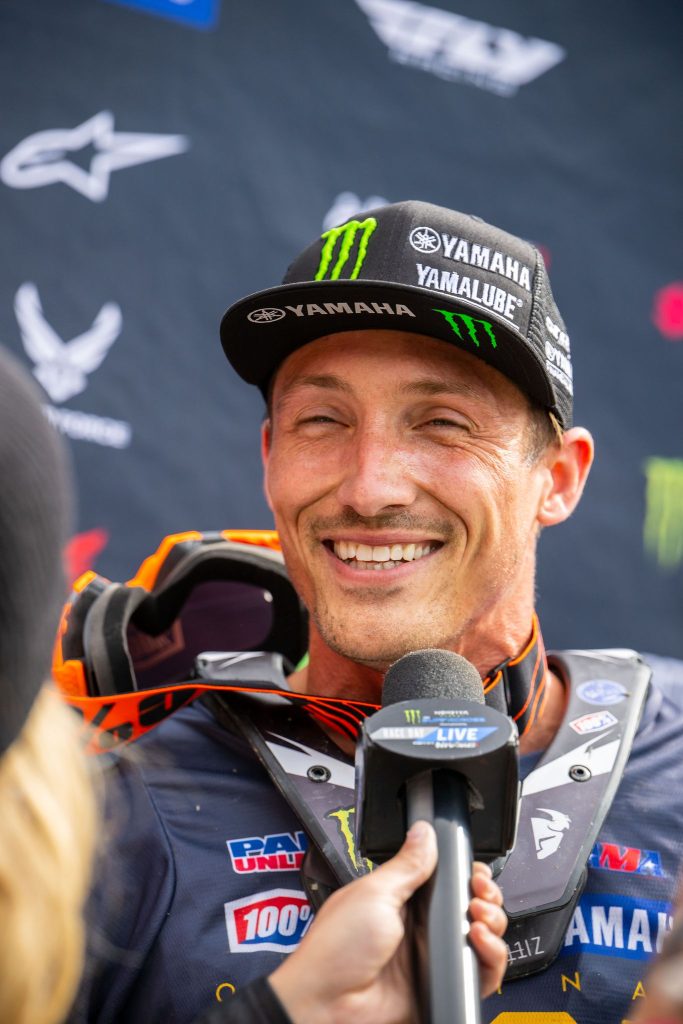 Chiz: Kyle won a fun filled heat race and got another top 5 at 57 years old! That is pretty damn cool! He will be back on the 450 next week in Denver and will be racing the Pulp MX Privateer Challenge race but starting backwards! Should be fun! Look for a full video of the race on Pulp MX Show's Youtube channel a couple days after the race.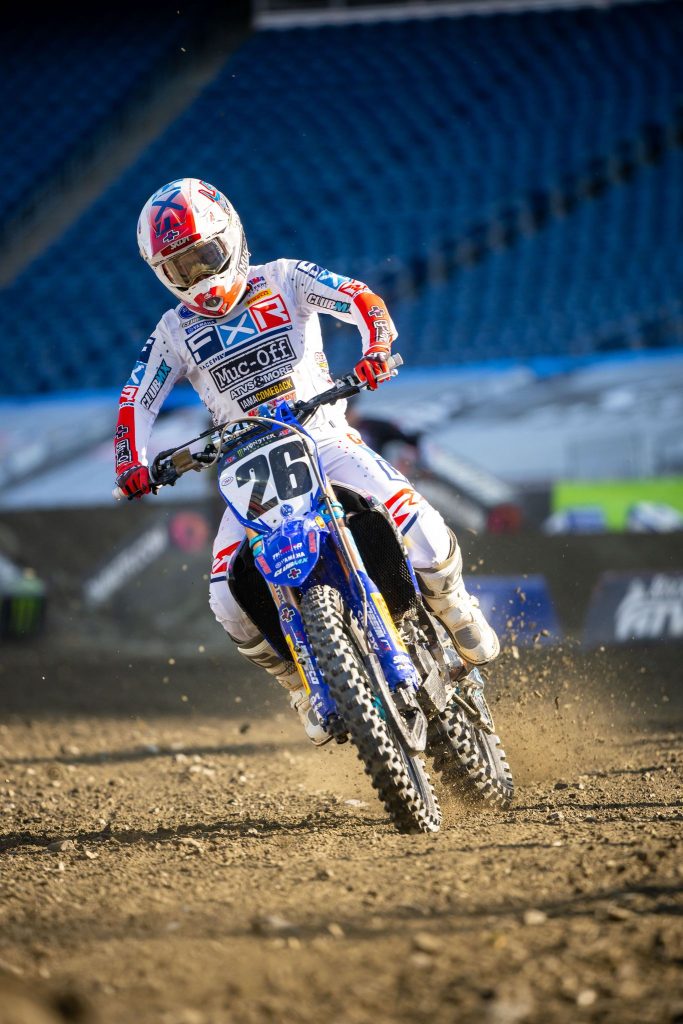 Troll Train: Alex got a 450 career best ninth and it has been a long road! From knocking himself out in St. Louis to a ninth a couple weeks later is impressive and goes to show you how strong this lil fella is! A-Mart will be racing outdoors so look for the Troll at your local racetrack this summer. He will be on the bike that looks ten times too big for him.