Well…We went out to Denver for the Pulp MX Yamaha Privateer Challenge, but Mother Nature hates privateers so these three digit (and some two digit) warriors will have to wait until Salt Lake City. Although the weekend took a steamy one on the privateer race it was a chance for me to watch the race with my family which I have yet to do. Aden has yet to go to a full Supercross race so I refrained from going home early. Here are some things and thoughts I took away from Mile High.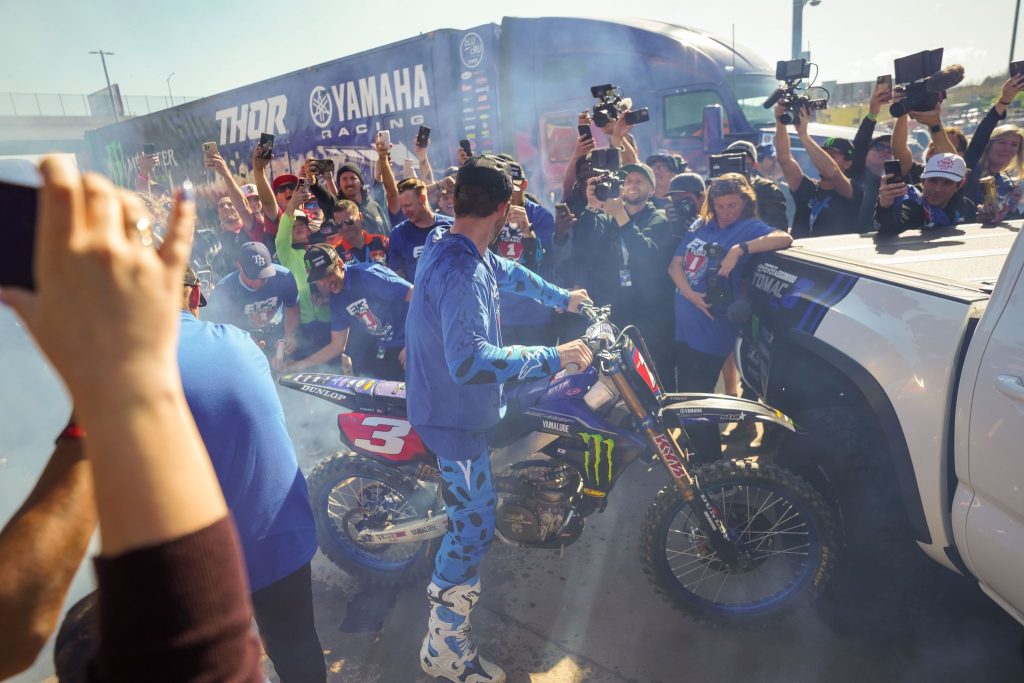 Eli Tomac: Eli did it! The switch to Yamaha did Tomac some good and as we all saw all year long, he adapted to the blue bike very well. Eli has been riding through some knee pain for the past couple weeks so the points buffer helped him out some. After asking around and digging into some aspects of the #3 Yamaha I found out that his bike has around 65 horsepower that utilizes a lot of bottom end which is very different to what Dylan Ferrandis was running. Eli also has been using the LSF fork which is a hybrid air/spring fork which he loved and insisted on running. Some of these attributes of his YZ450F helped get him the championship and feel at home in a quick manner. Huge congratulations to Yamaha and the Monster Energy Star Racing Yamaha team.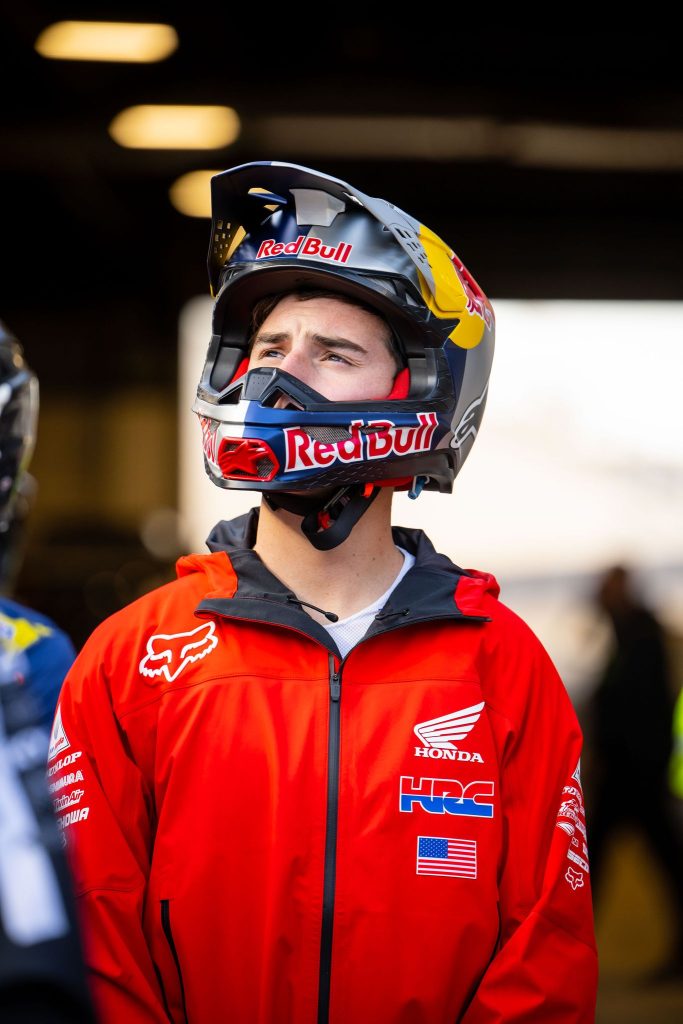 Hunter Lawrence: I felt that Hunter wasn't too stoked on my comment that I made on The Pulp Show about him getting much better over the course of the year (since round one at Anaheim). I guess maybe that came out wrong on the show, but I feel like he has been way more aggressive and also his whoop speed has been better the last three to four races. He has (or maybe his bike has evolved) been more consistent through the whoops and dare I say, has been close to Craig through them. Anyway, Hunter rode flawless in Denver and didn't give a crap about who was behind him even though Christian was in his ass. A shout out to the Honda team for getting this new CRF250R competitive in a fairly quick manner without a lot of parts due to COVID.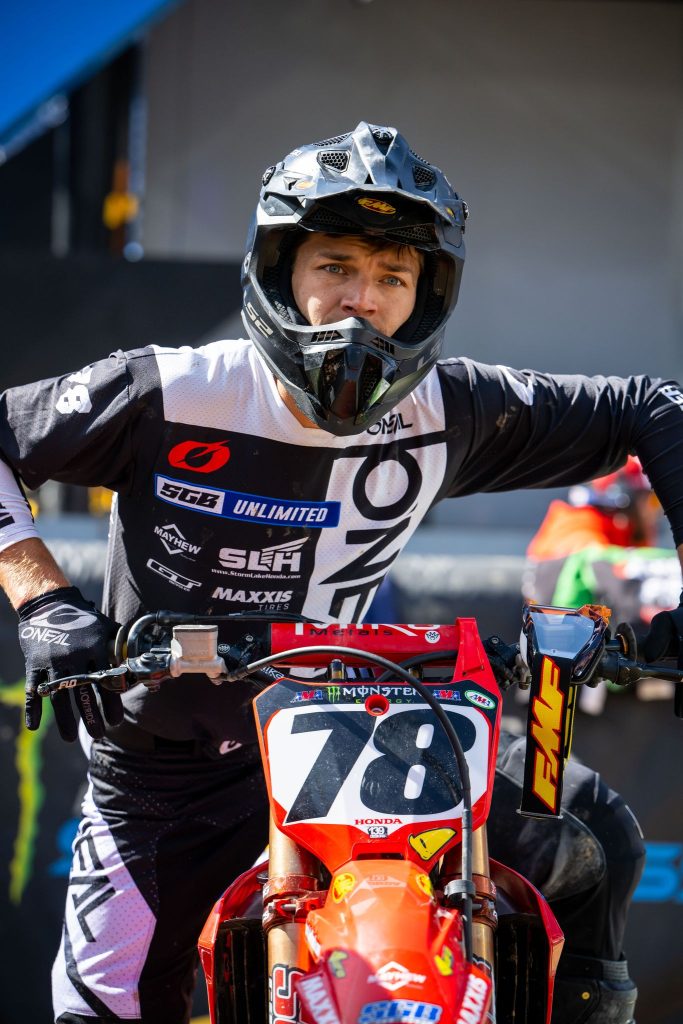 Cade Clason: Poor Cade. Cade got taken out by Rodbell on the opening lap of the LCQ and didn't find it very amusing. As Cade was in the press box watching the main he was very salty about possibly losing 10K in the series points pay out earnings. I mean, I am not going to lie,  I would be pissed too as that move was a little uncalled for that early. If that move happened with a couple laps to go, I don't think Cade would have cared so much. Both riders are good enough to qualify, but these things happen and both of these dudes are cool so I "think" this will blow over.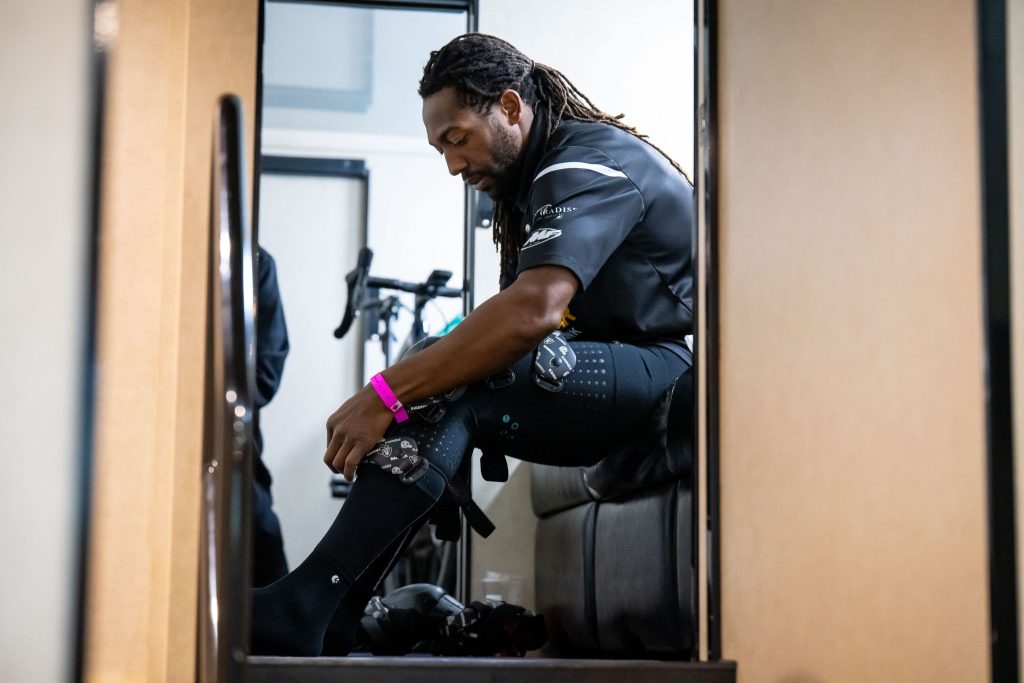 Malcolm Stewart: This dude has been grinding out the season and even with a minor injury he is showing up and growing his base for 2023. I think this guy is going to be one of the guys in 2023 and I wouldn't be surprised if he won SLC. I for one am excited to see how Malc does in outdoors this year. I think he will surprise people and be around a top 5 guy like he is indoors. I also think this new Husqvarna/KTM chassis will be better outdoors!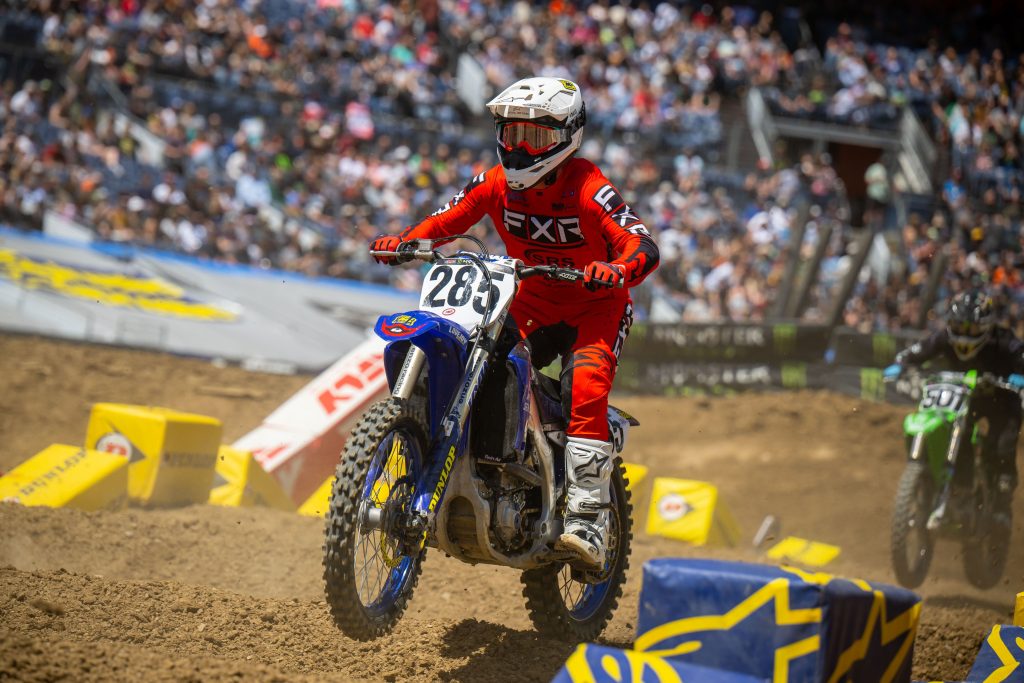 Marshal Weltin: Strap up son! I gave Marshal a couple pair of Quick Straps to run and he gladly took them with a smile. This was all in fun as Marshal and I both wore these Quick Straps when we were younger. We ended up getting them on Race Day Live but had a some problems with the adhesive sticking later in the day. We will work out the problems and try again. Thanks Marsh for being a good sport!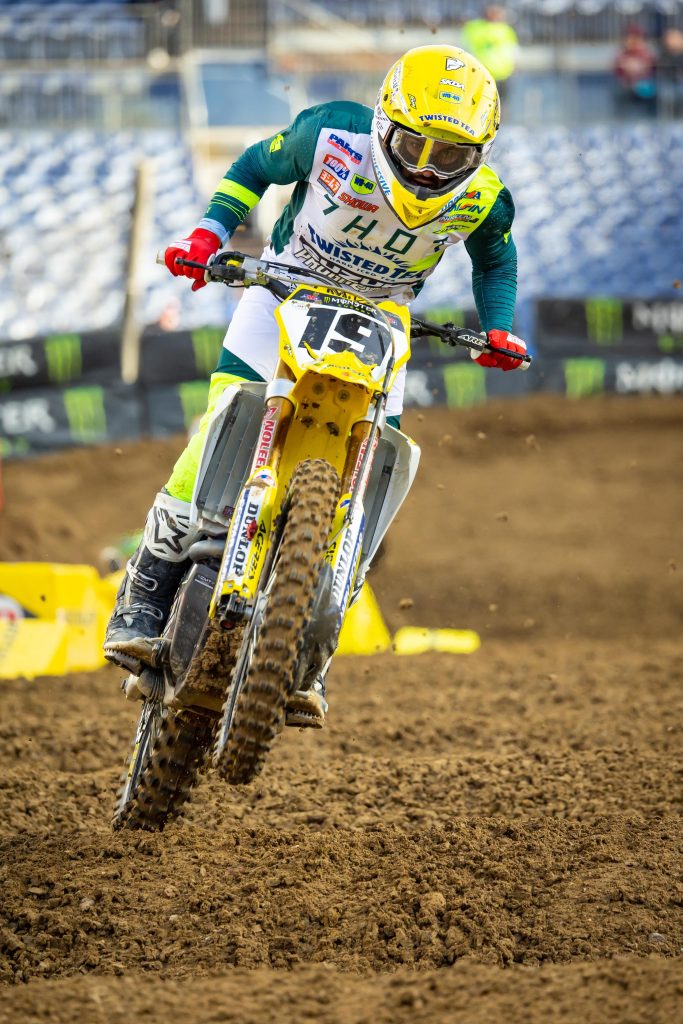 Justin Bogle/Austin Politelli: Bogle had a mishap early in the heat race and came through the pack and found himself in tenth on the last lap. Austin Politelli had the last transfer, but on the second to last corner on the last lap Bogle came in with a vengeance and slammed Austin off his machine. However Austin didn't want to be the only one not to make the main, so in pure frustration Austin tried to grab Justin and pull him off his bike as he was taking off! It was awesome! Bogle didn't seem fazed as he ripped a tear off as he was getting attacked from behind! The best stuff happens for the last transfer!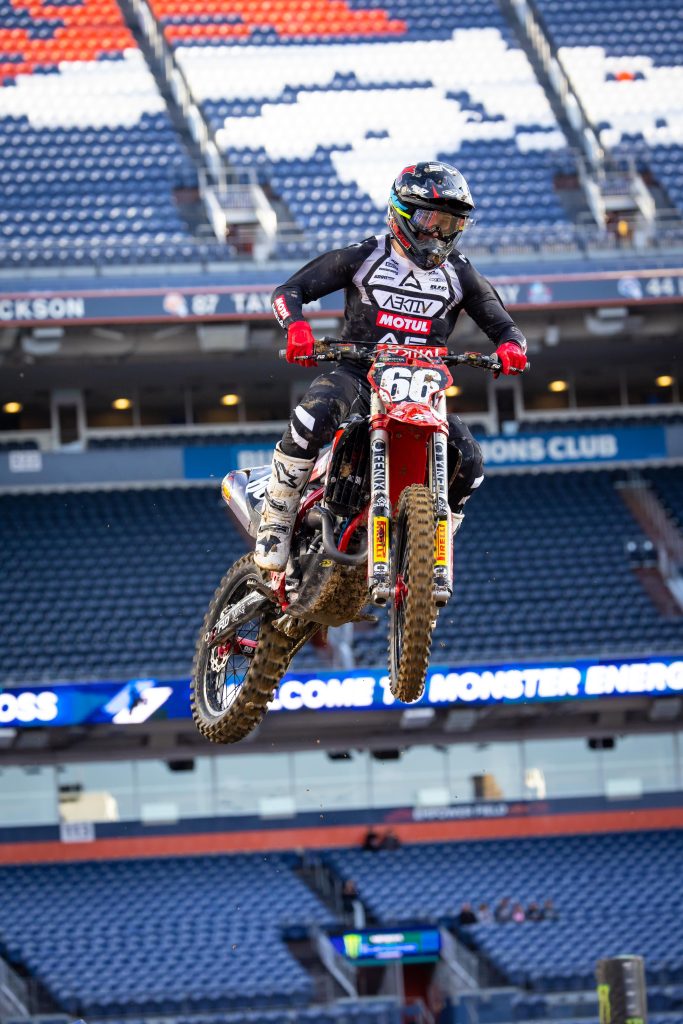 Chris Blose: Is Blose really done after this season? I for one think he still has some in him for 2023. If he can get out to California and test more before the season start, I really think this guy is a top five rider! Let's hope this elder statesmen of the 250 class can get something going for next year.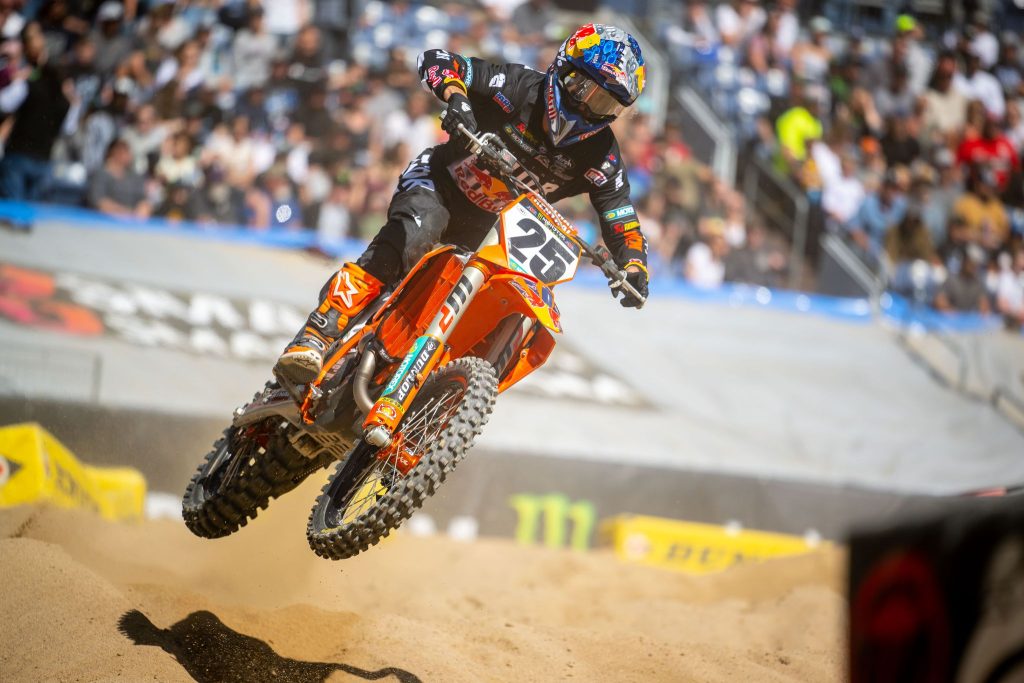 Marvin Musquin: Marv is single handily making the new KTM 450 SX-F look good. He seems to be in shape late in these races and has been making gains t he last four races. Too bad we won't see him in outdoors! Laaaaaame!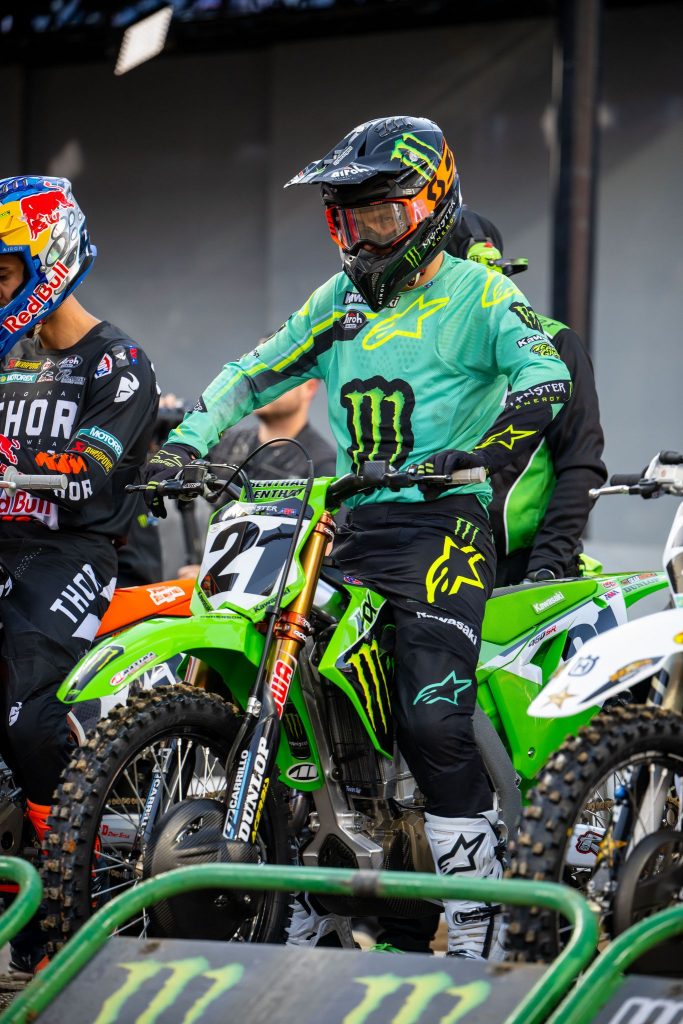 Jason Anderson: I think some of us forgot that Jason usually had altitude sickness problems in the past! Where did that go? Is that one reason why he moved back to New Mexico? Am I reaching for straws? I don't know, but maybe we should ask him. Oh, but his "Homelife" is great! The theory keeps showing up around the paddock lately these days.