Well that's a wrap on the 2022 Supercross season! Holy crap, where did the time go? Seems just like yesterday we were at A1 all giddy about who was going to win the opener. I picked out some stand out highlights for me as a fan and as a guy who traveled to some races. I could have probably made this a 4000 word document and talk about Matthes more, but I tried to write about things that have continually been on my mind the most. Here is the last Daytime Program of the year!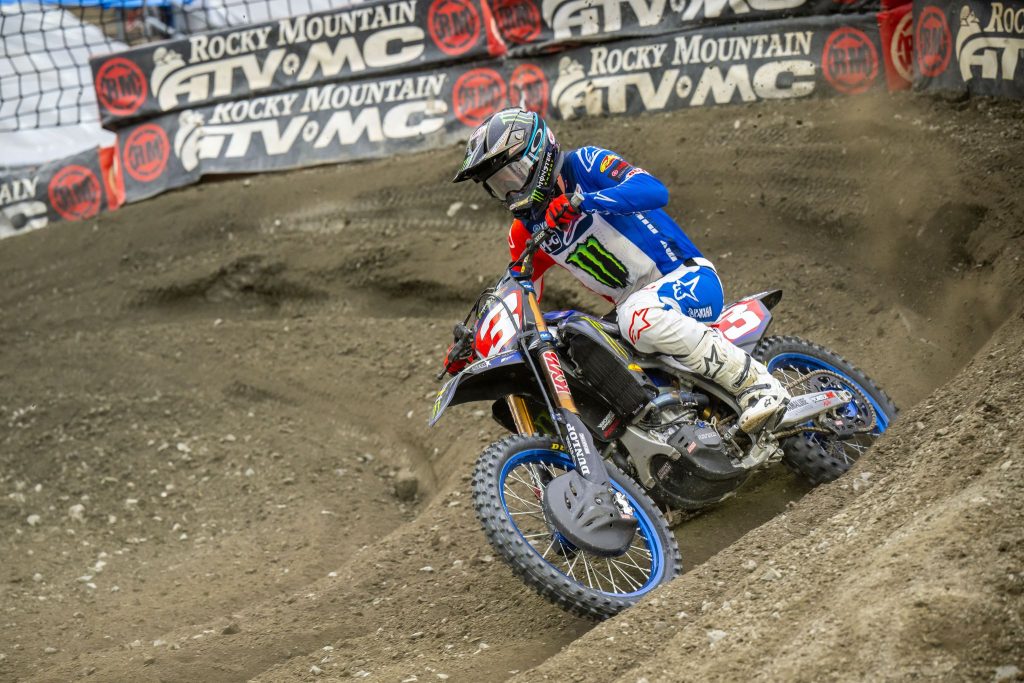 Eli Tomac: *Gnarliest Rider Of The Year*
When you take on the role as team leader on a new team, you have to have some big ass balls. Tomac has some huge balls to get on a new bike, with new personnel and show out like he did. I went back and looked at old footage of Tomac recently riding his CRF450R and if you look at his older Honda and newer Yamaha, the resemblance in bike stance/attitude is scary similar. Even though Honda is a completely different machine, you can see just how Tomac likes his chassis set up. he doesn't mind it a little low in the front on de-cel (in SX) and can really turn down off of bowl corners. His mid season dominance was too hard for Anderson's mistake riddled mid season for anyone to catch the Colorado native. This guy is a beast and IF he is actually riding outdoors, it's going to be tough to beat him.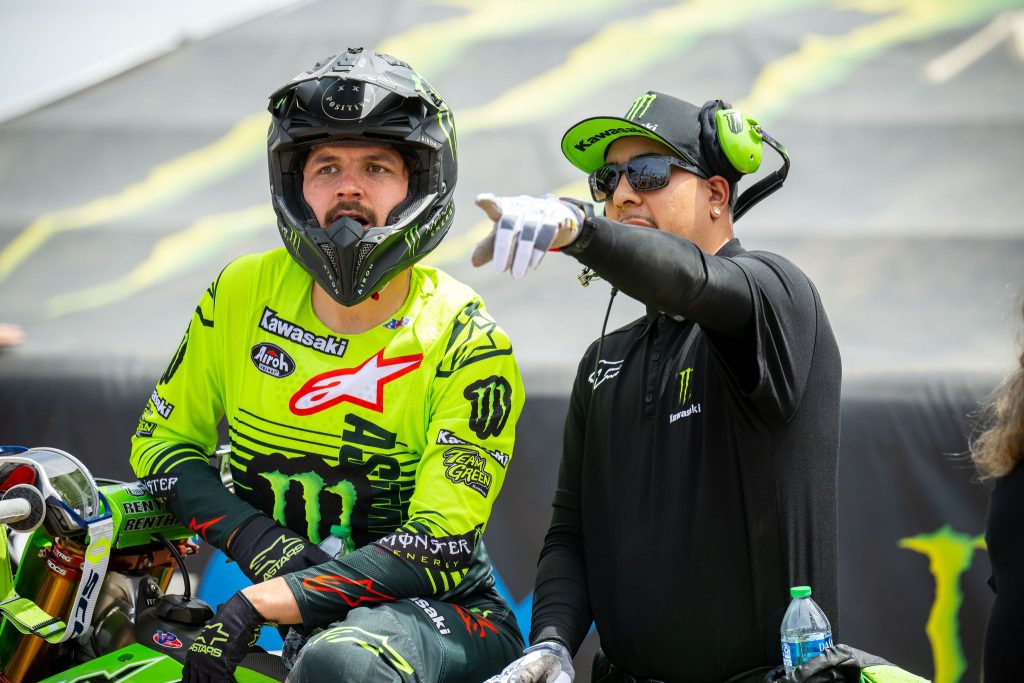 Jason Anderson: *Most Fluid Style Of The Year*
We could have put Giselle in here, but I feel like Jason had less mistakes right? What a season for the El Hombre! There is not a better rider out there that can manipulate the machine to get traction. When traction is not available his legs offer up something that no other rider can figure out. Sexton is close but Anderson knows how to push into the ground with his lower half better than anyone I have seen. Not only does he have every fan think he is just some Team Fried care free soul rider, but he might even have a few top guy fooled as well. From the word that I get from valuable sources is that Anderson is one of the most hard working (on the bike) riders they have seen in a long time. Sure he does the off the bike work (you have to at this level) but his on the bike riding time is more than anyone else in the paddock. You can see this by how he knows his bike very well. Sure he has had some brain farts, but that is more of a mental thing than I think physical. Watch out 2023! *Most Surprising Factory Rider Of The Year*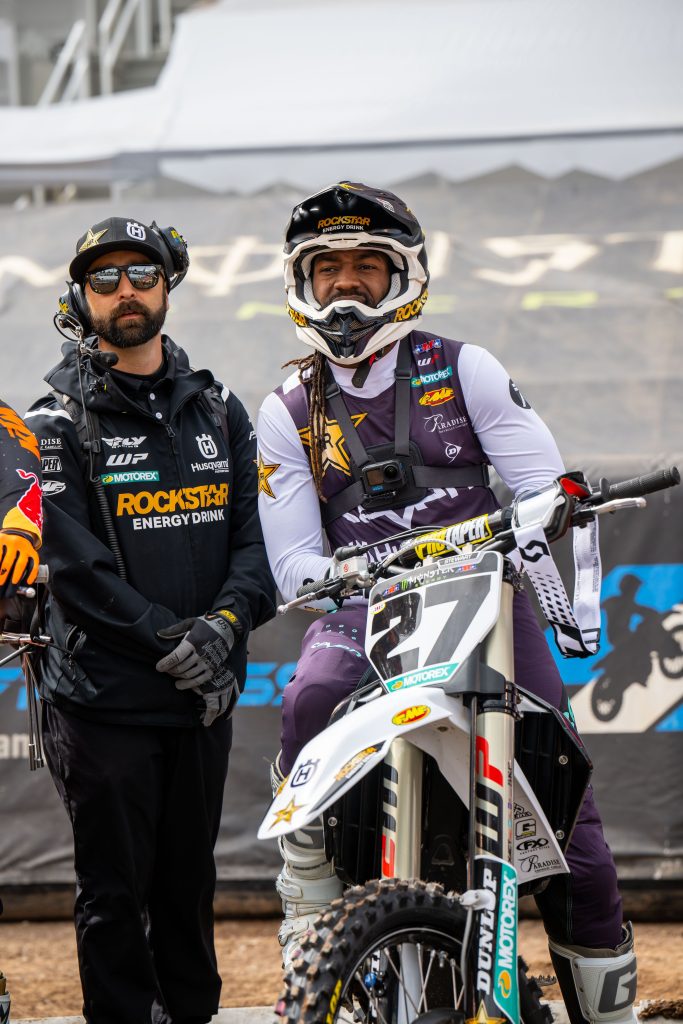 Malcolm Stewart: *Best Turnaround Year From A Factory Rider*
When I went to Aldon's in December I got to see how hard this dude works. Now you might be saying, sure they all work hard and you just said El Hombre is gnarly right? But from what I saw in Stew's attitude at Aldon's was something I have not yet seen from Malcolm. On out bike ride's you could see he was having a good time which allowed him to put in the work. You could see that he liked his bike and when he didn't the team helped him along. You could see he found a home, not a rental space at a team. Being secure within a team gave Malcolm the confidence to better his craft but not worry about making mistakes because I might not get another ride. Sometimes when a rider turns off his brain a little and ride's loose without the worry of "I can't make a mistake or crash" it sometime hinders his results. Malc was loose, made mistakes, was fast and to me most importantly WAS IN SHAPE IN 2022! he could crash and work his way back up on the last few laps! Not to mention that he is a fan favorite with that big ass grin of his!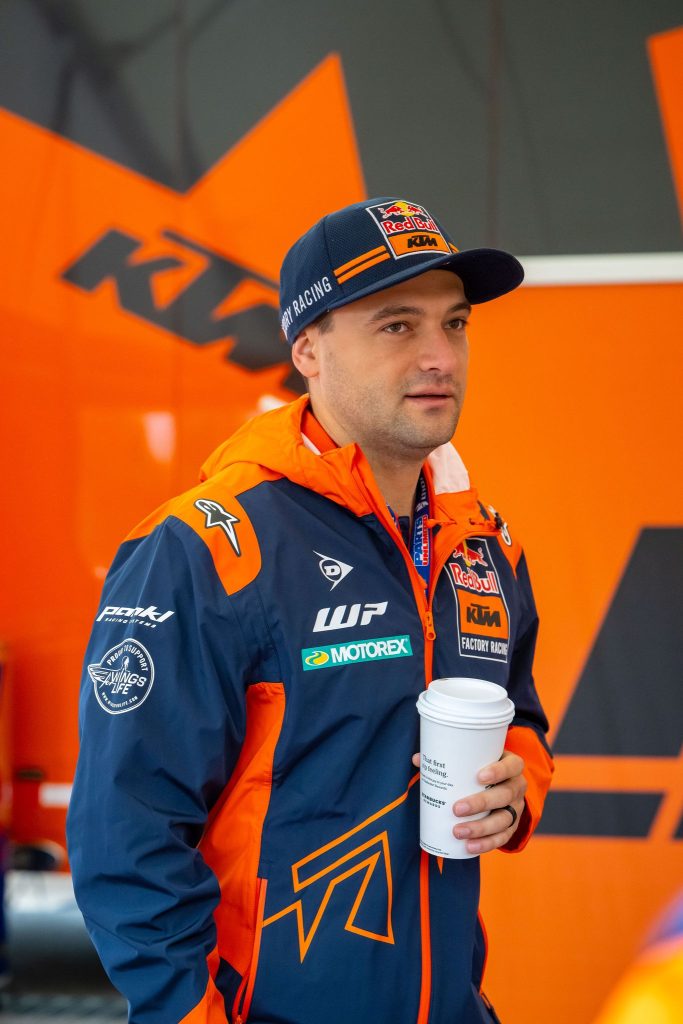 Cooper Webb: *Most Disappointing Year From A Factory Rider*
This hurts me to write this but I am sure Coop would agree. I was going to give this to Ken Roczen but he at least one a race. This was the most disappointing year for him in racing. After coming off a championship and then to not get one win in 2022 has to sting. There is not another stronger headed person in our sport right now than Cooper Webb, but this year proved to be too many changes within his program to continue the reign. A new bike, that does act differently than the older chassis, a new trainer, a baby on the way and maybe some slight burnout has him dragging a little ass. You guys might sit there and say, "I don't care Keefer, he is a professional"! The thing a lot of fans don't understand is yes these guys are unreal on a motorcycle but they have lives, problems, highs and lows just like us. That is why when you see a rider dominate like Cooper has in the best we need to drink it in because A LOT of things need to align for this fat snowball to come don the mountain. Sometimes that snowball (2021) just doesn't roll down the hill at all. Sometimes it gets stuck in pocket and can't wiggle it's way out. To me this was Coop. He couldn't wiggle his way out of several things that were against him this season. Am I bummed he is not racing outdoors? Yes! But, this time at home with his wife and his newborn coming is going to build a freaking forest fire inside him and more development on the new bike is going to help him as well.
Brandon Hartnraft: Best Turnaround Year For A Non Factory Rider*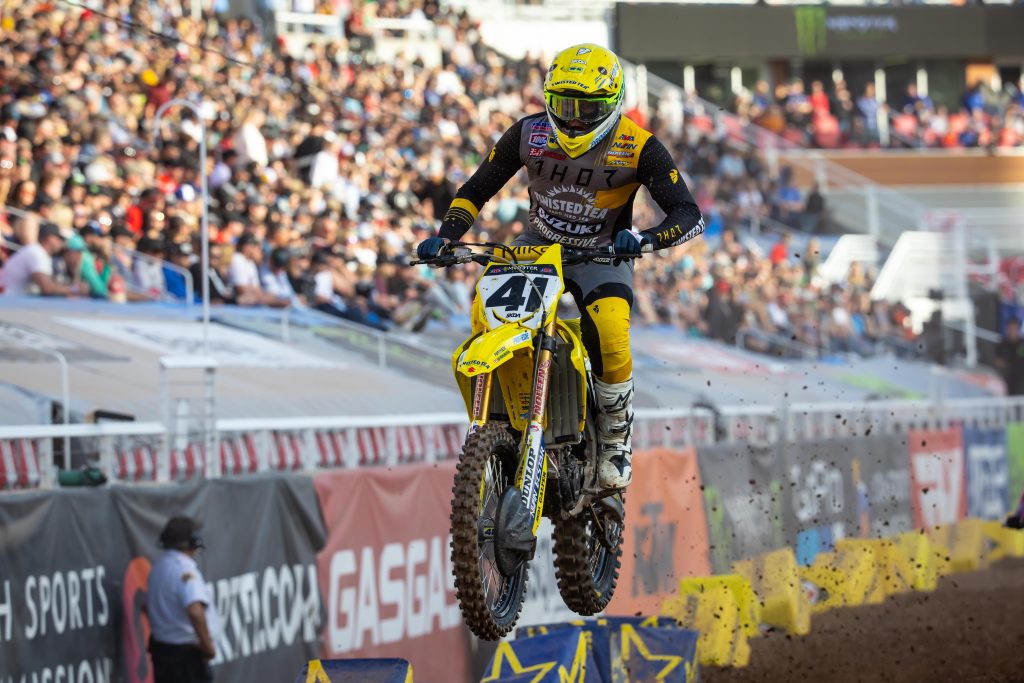 Team Twisted Tea Suzuki's Brandon Hartnraft impressed the hell out of me this year. He quietly stuck in all the main events this year and got a 178 points! That in itself is a huge accomplishment in his sophomore 450 year! The team and the smiley face assassin should be proud. Brandon is not the flashiest of riders, as he rides headier on the bike, but the guy can hang in there and not give a shit about pressure from behind. It's tough to teach this and this mental strength that I think Brandon has is only going to build come outdoors. I honesty think he will be a top ten outdoor rider all year because of this. When it gets nasty outside and hot, "The Hart" will show out!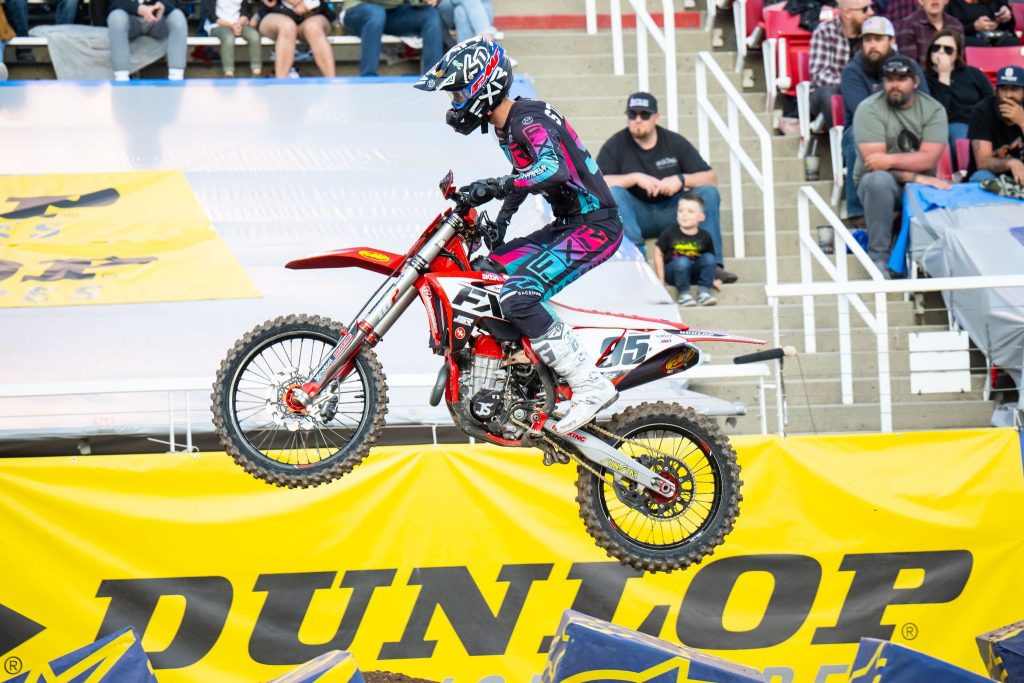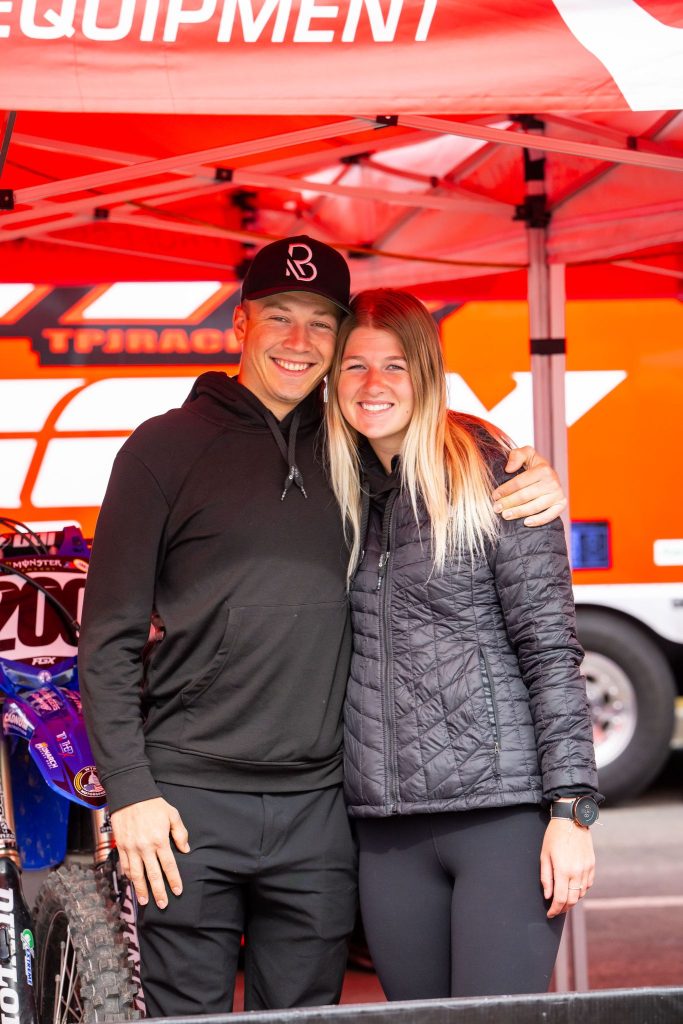 Justin Starling/Ryan Breece: *Most Impressive Rider(s) Of The Year*
I couldn't pick just one of these guys so I gave this award to Justin and Ryan. I will say Justin was the better of the two, but Ryan didn't even are last year so that in itself is impressive. Man, I got to give Justin a huge amount of credit. One his style on the bike is smooth as a baby's ass and his qualifying times were great, which means he had real raw speed when it didn't even look like it from the press box. Justin's style is underrated because it's so fluid. Justin also jumped some very big rhythms this season when some of the non factory guys didn't. With only two missed main events in 2022 and a season high ninth in the last round, this has got to be the most impressive thing I have seen all year. Now, Ryan isn't too far behind this because he did get his points taken away in Minneapolis and Oakland so that would of meant he could been the 16th pale guy in points and possibly 15th if it wasn't for those points getting missed out on. Breece also would be tearing down his bike after the race and was traveling around with him and his lady! You know I am a fan of this. Oh did I mention he was on a STOCK YZ450F! STOCK! He had an ECU on earlier in the year but switched to a standard ECU and kept plugging away. I don't care, but these two guys are MY MOST IMPRESSIVE RIDERS OF THE YEAR!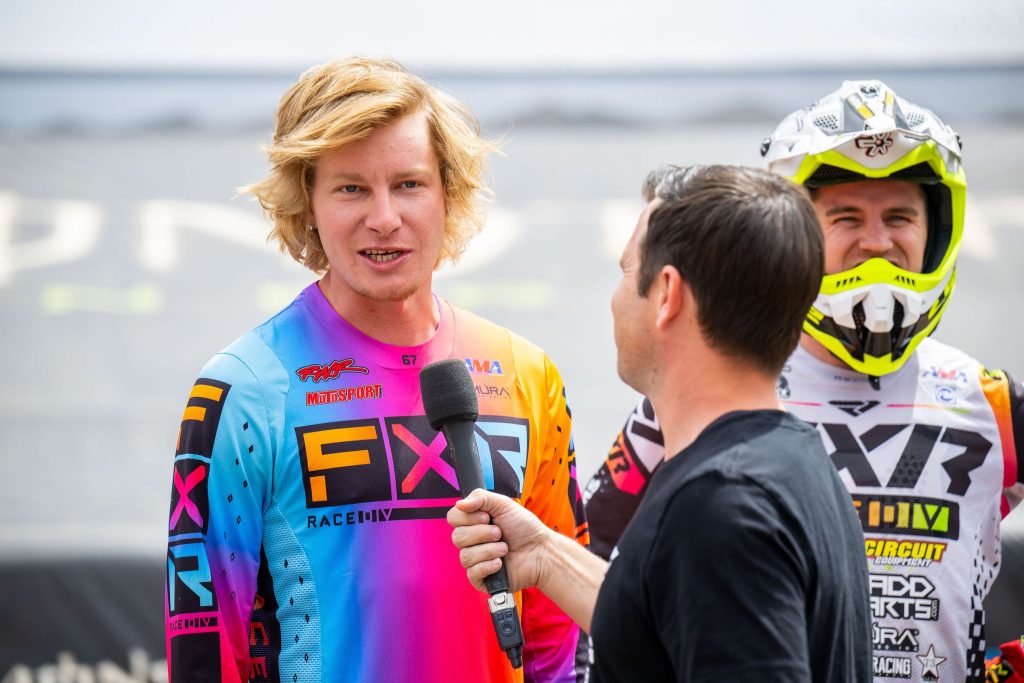 Logan Karnow: *Most Fun Rider Of The Year*
How can you not like Logan with all his OF sponsorships. The man takes after my own heart and I like that he doesn't take himself too serious and still hauls ass on a bike. He is fast enough to get it into the main and honestly doesn't even need the LCQ at times to do it. Riding a stock KX450 in which he purchased mid part of the year when his sponsor dipped out on him, so to me a rider that sticks with it and doesn't pack it in is a rider that just LOVES TO RACE HIS DIRT BIKE. Maybe this category should be who is my soul rider pick of the year? Yeah, let's switch it up! *SOUL RIDER OF THE YEAR*
Ken Roczen: *The Most Confusing Rider Of The Year*
Kenny is a complete bad ass and can win (just like he did at A1), but it seems his health is more fragile these days. I mean who could blame him with some of the injuries he has had. I guess I threw him in hear because I just love watching this dude race so much and I miss him! This is a call for help on my end Kenny. I need more KR94 this summer please! I need more low rpm, toes in, standing up through the ruts Kenny for the summertime please! I love you Kenneth! Love, Keefer!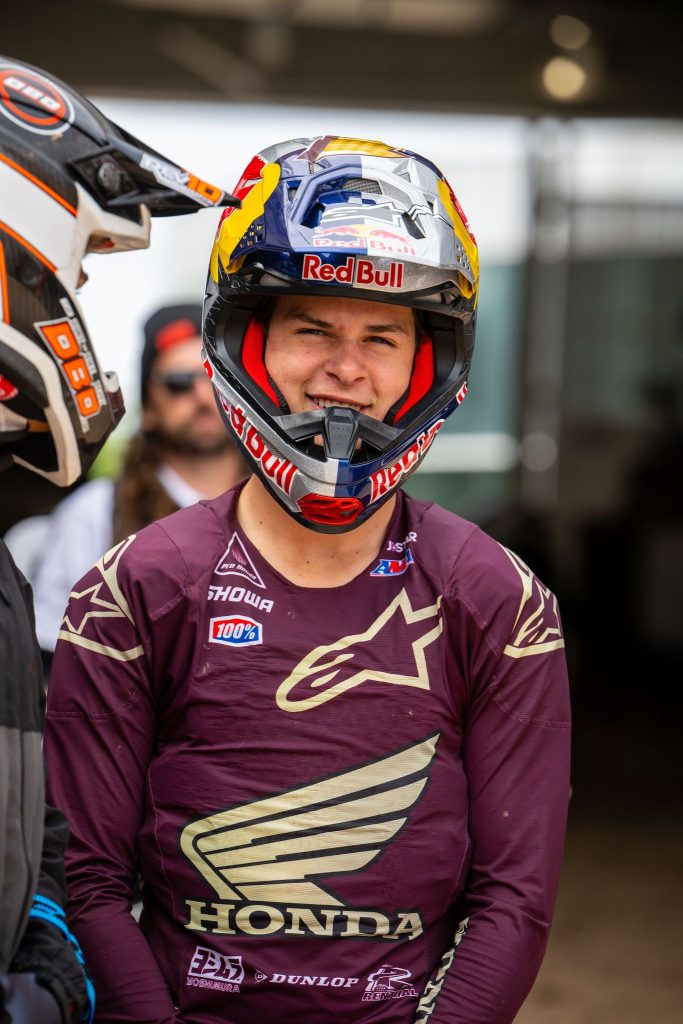 Jett Lawrence: *Most Fun 250 Rider To Watch All Year*:
Look, I am the first one to say that Jett gets talked about by the announcers A LOT, but there is some merit behind that right? he is a nice kid, good looking, clean cut, oh and he's kinda fast right? Push all of that to the side and just watch the kid ride next time. I mean literally mute the TV and just watch his posture, his footwork, his corners, his whoops, everything. You can also watch the mistakes he had this year, which to me, was all mental young mistakes. Once he outgrows those in SX, he's going to be one of THE guys in 450. No hate comms on Jett, I just get overwhelmed at times with the media hyping him A LOT. I appreciate him as a rider and what he will bring to our sport.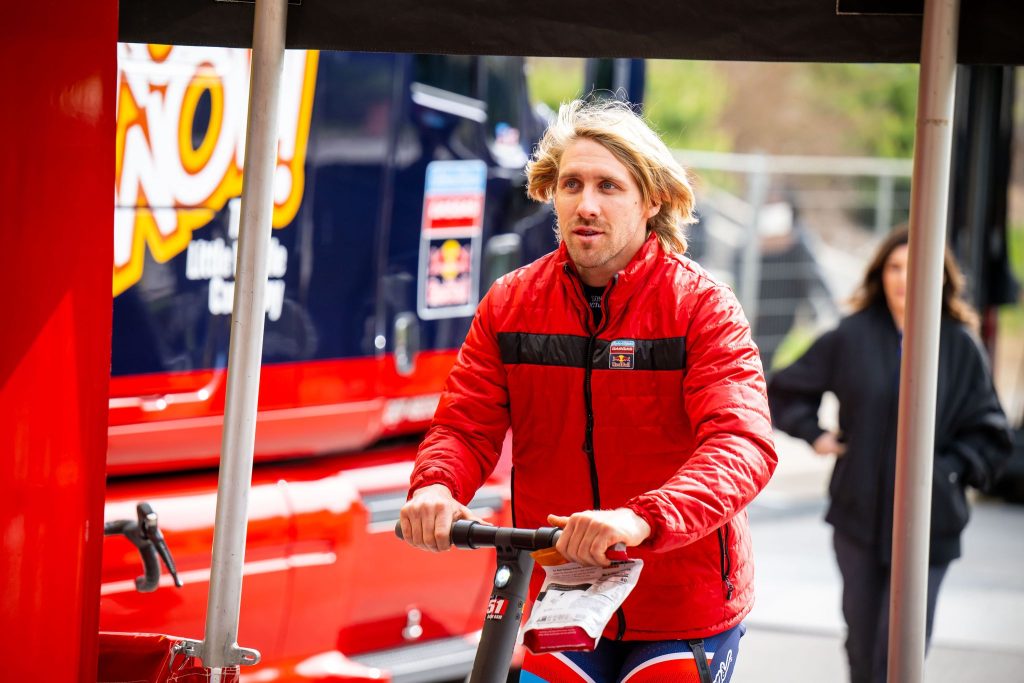 Justin Barcia: *Most Fun 450 Rider To Watch All Year*:
Duh… I am not a fan of some of the passes, but as a "fan" I am here for these passes. Who can argue that JB51 is the most fun rider to watch as you have zero efffen clue on what this dude will do when he makes passes or is about to get passed. When you're in the seats, you always know where Barcia is, either by the muffled/yet pungent smell/sound of his OVER-REVVIN Gas Gas or by the gasps of the crowd that is watching him.  Say what you want about him, but Barcia has been Barcia since the beginning. His words, not mine!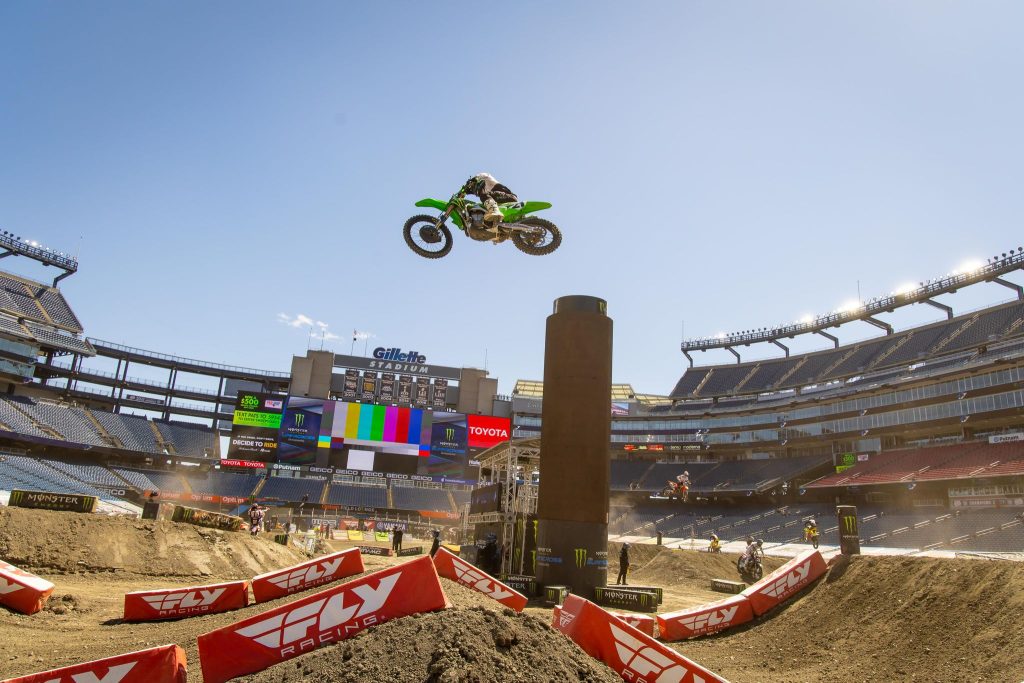 *Best Event I Went To This Year *:
Boston was the best place that the series took me to this year. I have never been to the city before and with so much history there it was a real eye opener. Gillette Stadium was cool to witness and Heather and I even got to sneak into the front office where the football players go through to go to work! It was awesome! This was more about football for me than anything else, if I am being honest.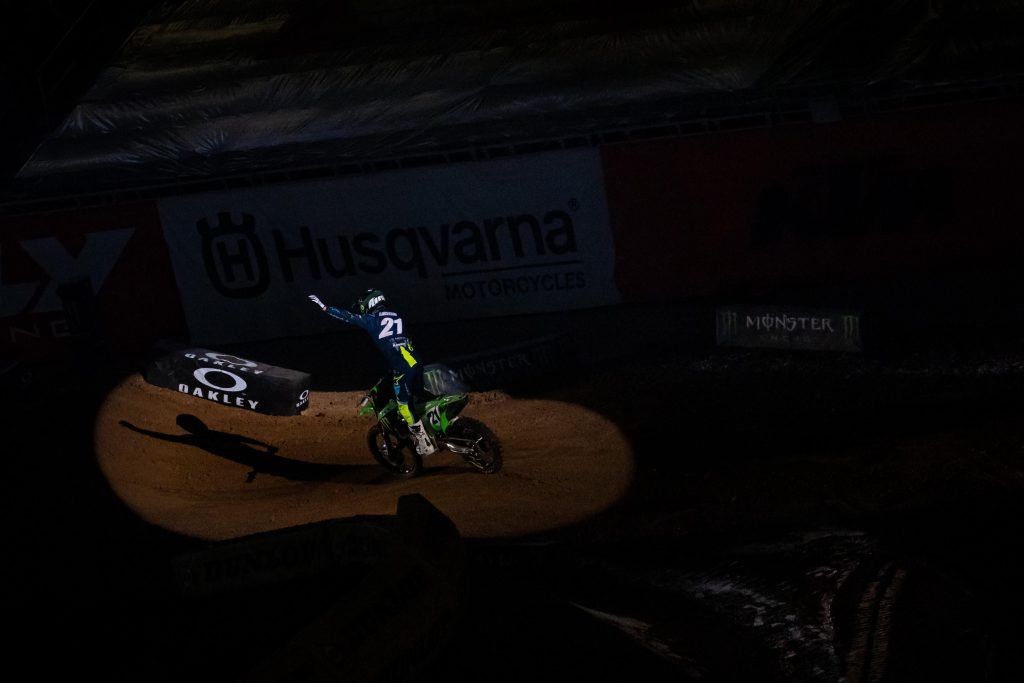 *Worst Press Box*:
St. Louis press box can suck it! It is so high all of the riders are ants and you have to use binoculars to see who the hell just crashed. It sucks! I left and went down with the people where I belong!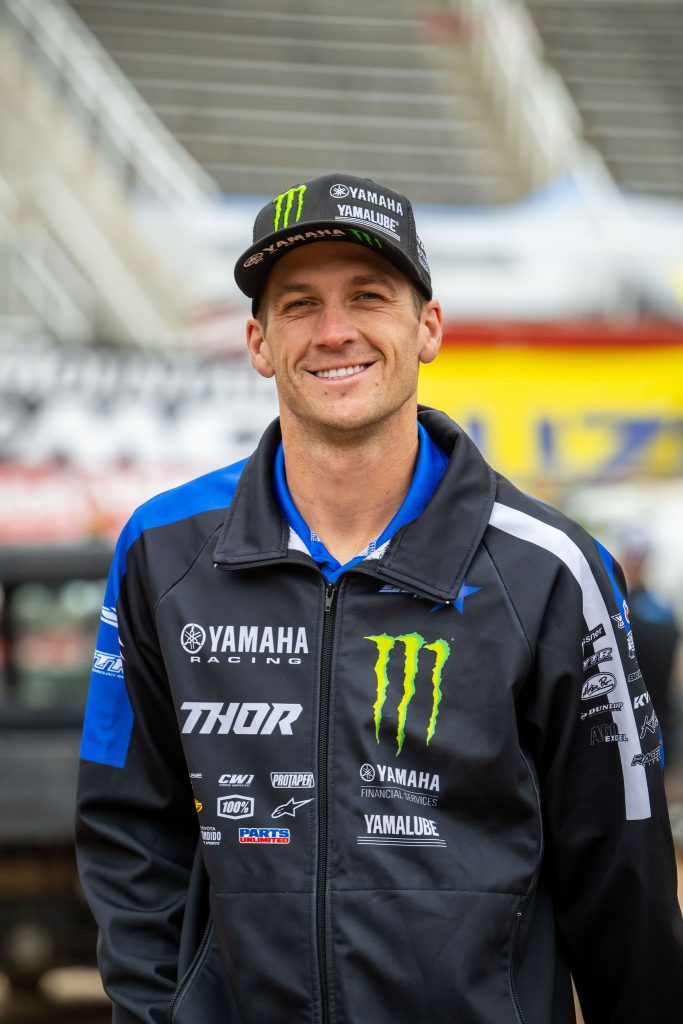 Christian Craig: *Feel Good Story Of The Series*:
TMTB. I could actually stop there, but I will tell you this was A LONG TIME COMING! This dude has been through hell and back with his career and even left it for a while. With arguably the best motocross style of ALL TIME, yes ALL TIME it was so great to see him get his first title. You could just see all the angst inside of his body when he was racing Saturday night. He just wanted to get through this godforsaken round so he could get the title. This was probably the longest race of his life and I was even getting nervous for him. To see a rider just release all of his tension and feelings on the podium is what I really love to see. it's in that moment you can feel what they are feeling. You can put yourself in his shoes for just a split moment. Racing isn't easy. Titles are even harder. Juggling a family, a career and chasing a dream is something that a lot of us can relate to. Saturday night, we saw a man achieve his dream since he was his son's age. Congrats, TMTB!