Round one from Pala is always interesting and as a test rider is always hard to set up for. You can see from a lot of post race interviews that a lot of riders had a tough time with bike set up. Pala is soft in the morning and then turns super hard pack once the riders have dug through all of the good soil. Under that good soil is rock hard (literally rock) dirt that doesn't get dug up anymore, so you know have these foot and half tall ruts with square edge inside of them. This means that riders go from wanting more hold up in the morning to wanting more comfort by moto two. This is a suspension guy's nightmare. How much hold up do you want versus how much comfort you need to be able to get through all of Pala's square edge shit! You can sit there and say, "why don't they just back off the kickers Keefer"? Well sometimes backing off clickers can only do so much and the you do back off clickers with these factory forks/shock, they can lose "control feel", which gives the rider a loose feeling motorcycle. So sometimes teams will have a back up pair of suspension with less low speed compression damping ready to go. These are some of the things behind the scenes that most of us does not know about. I just wish the riders would tell the fans this! It's interesting stuff. Here is a quick Daytime read from Pala.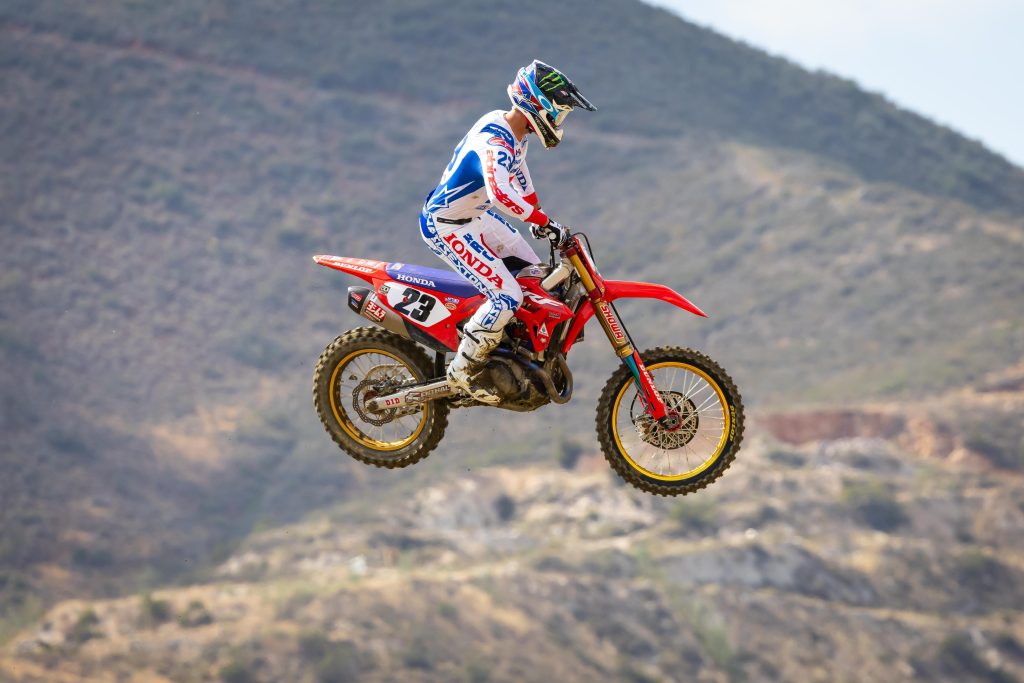 Chase Sexton: Gisele was out struttin his stuff Saturday and man oh man was it beautiful to watch. There was only a couple times I was worried that Gisele was going to take a steamer on the track, but he showed us that not only is his style beautiful, but this Gisele is strong for the whole moto! Rick Johnson was pushing that Chase was on a BFRC shock, but this is not big news as this shock was/has been in circulation for sometime. Also this shock works well (at least the factory shock) in outdoors as it follows the ground much better than the standard Showa shock does. In outdoors you need that rear wheel to get back to the ground quickly and this is the BFRC's whole existence! This is what it is designed to do. What is weird is that the Honda riders have been complaining about rigidity but the Honda's looked really balanced and compliant!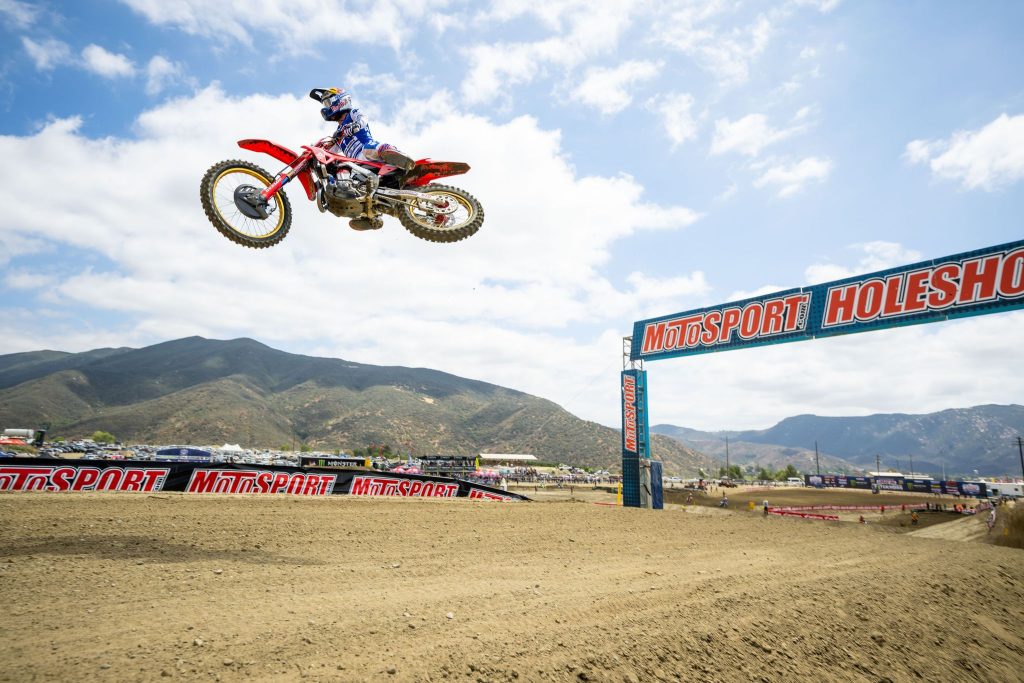 Ken Roczen: The Possum has returned and he looks good! Now, let's not get all excited quite yet as we know Kenny is an outstanding round one'er, so let's see how deep he can take this exceptional riding of his into the series. Ken has been vocal that he wants the SX series behind him and we think whatever sickness he had, has been resolved, so let's hope we can keep him around for the whole series, as the series is more fun with him around! No one rides quite like Kenny and if I was Honda I would be proud of how well both of my 450 guys ride their motorcycles! They are the most fun riders to watch ride! Oh, I might be in the minority here, but I was not a fan of the 50th anniversary bikes. I am sorry!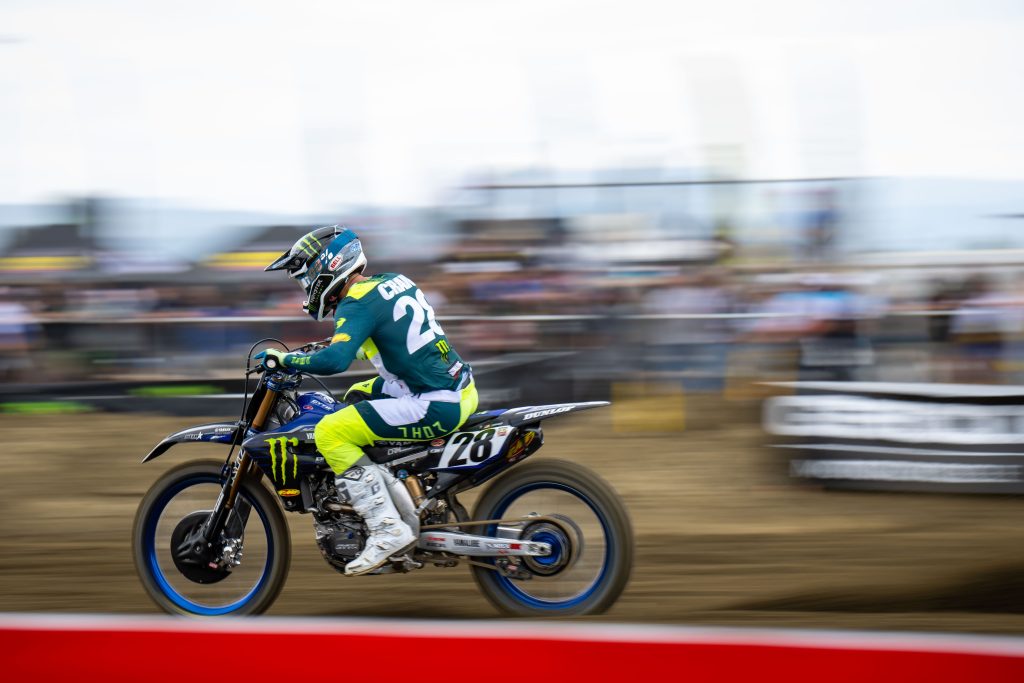 Christian Craig: I could of sworn that Christian had podium'd at Pala before on a Honda, but I guess I was wrong! We are going to see a lot of CC this summer as he will be a consistent top 5 guy. His bike set up is good, he has tons of power to ride a gear high like he likes to and he also has something to prove to his future employer!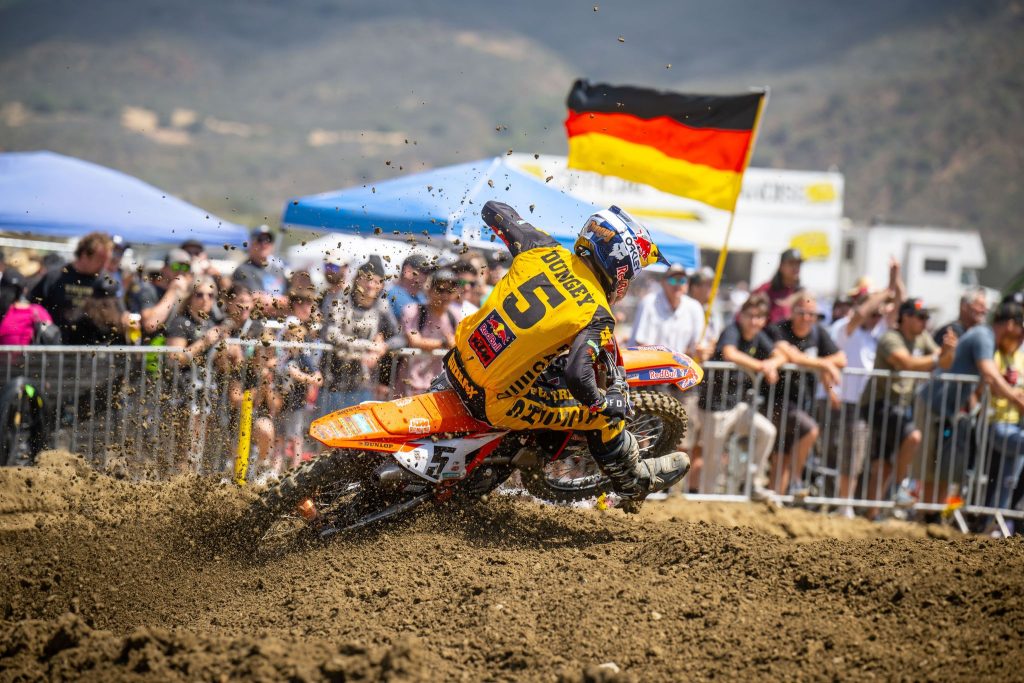 Ryan Dungey: I figured Ryan would be top seven or so but man oh man do the other riders have something to worry about if he's this good this early! Holy crap! He is STILL fit, has kept his riding style intact and looks to be mentally put together still as well. I say by round five of the series, we will see a podium of some sort. Either overall or in a moto.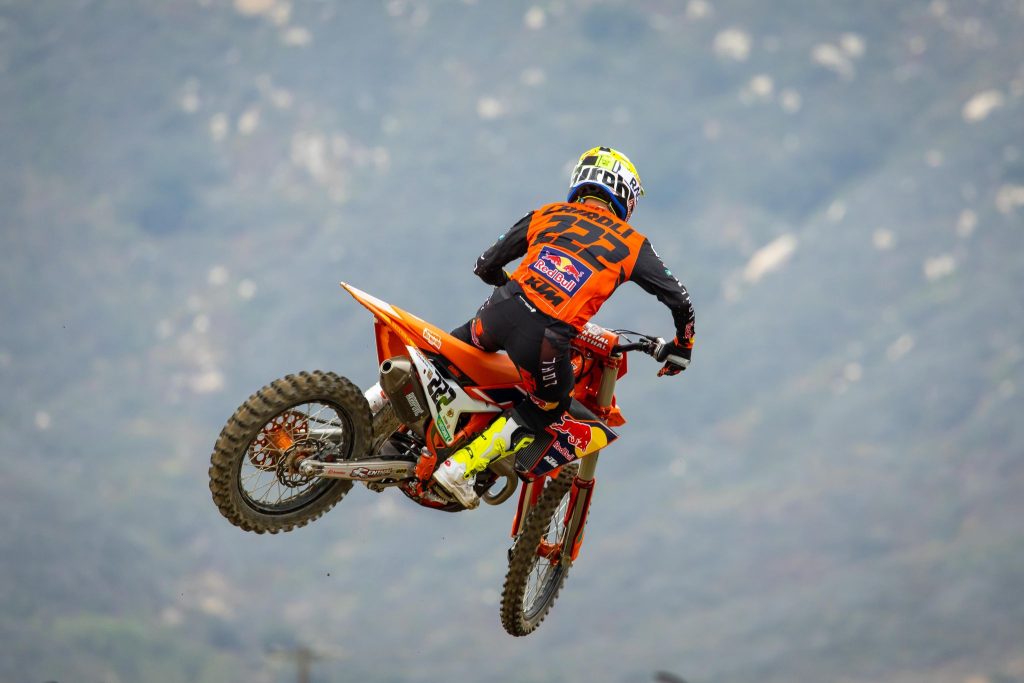 Antonio Cairoli: Now, I thought Tony would be better than his 10-6 scores, but I guess the frame on the production bike is much softer than his GP frame he uses. He is currently running his GP frame suspension and it simply didn't work at Pala. Hearing that the frame in Europe is stiffer is a shock to me as I thought it would be a little softer in areas and longer but I guess they prefer a stiffer chassis and softer suspension setting. Tony will be top five in Hangtown. Stamp it!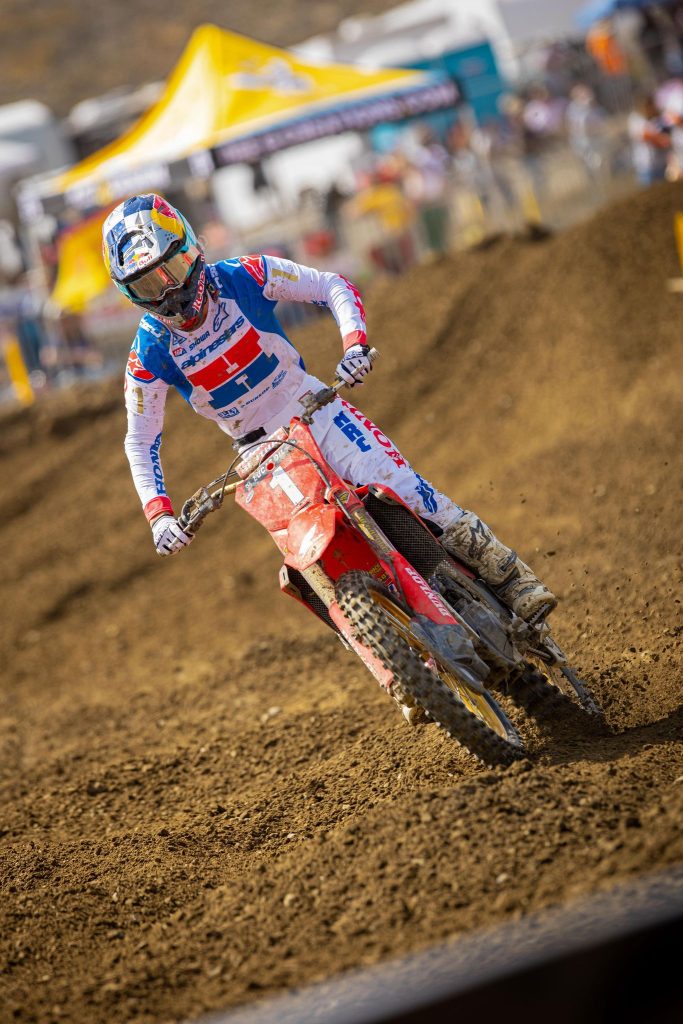 Jett Law: Is this dude even trying? Watching Jett ride his motorcycle looks as though he is on a Sunday weekend warrior cruise. His motorcycle looks fast this season as his starts were good and getting over some of the jumps out of corners (like the straight before the finish) was not an issue. Honda is going to sell a lot of motorcycles between their 250 and 450 riders!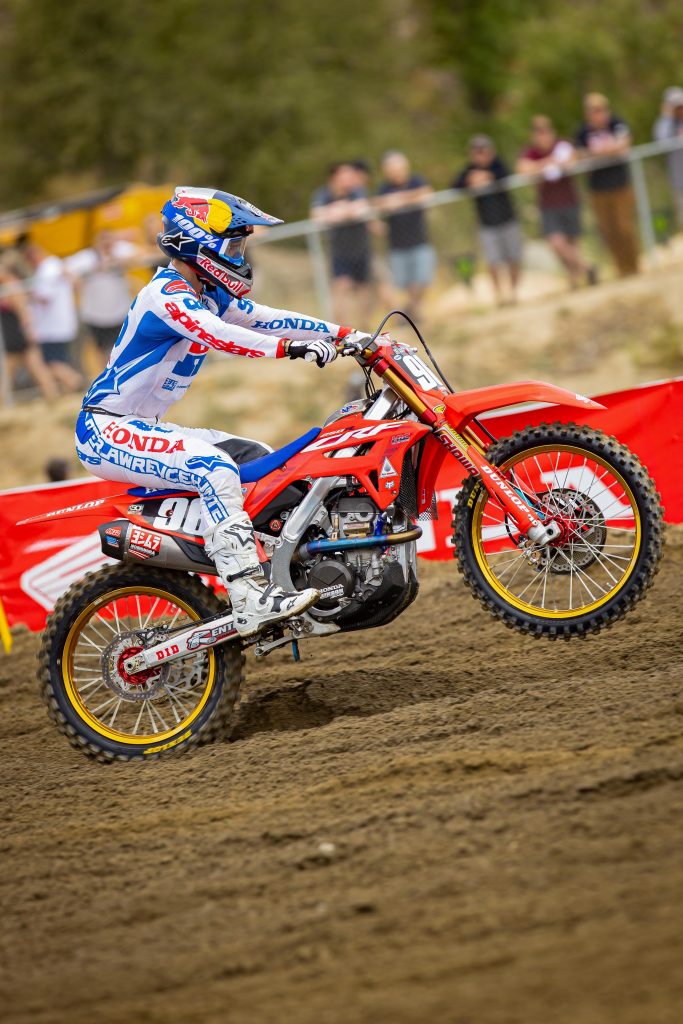 Hunter Law: Unlike round one in Supercross, Hunter looked amazing at the opener here at Pala. If he could just get a better start, we are going to see a lot of brother on brother battles this season. I do give the edge to Jett, but Hunter is hungry and will be looking to be the better brother once again. Being an older brother and not the best, would be a hard pill to swallow, I imagine right?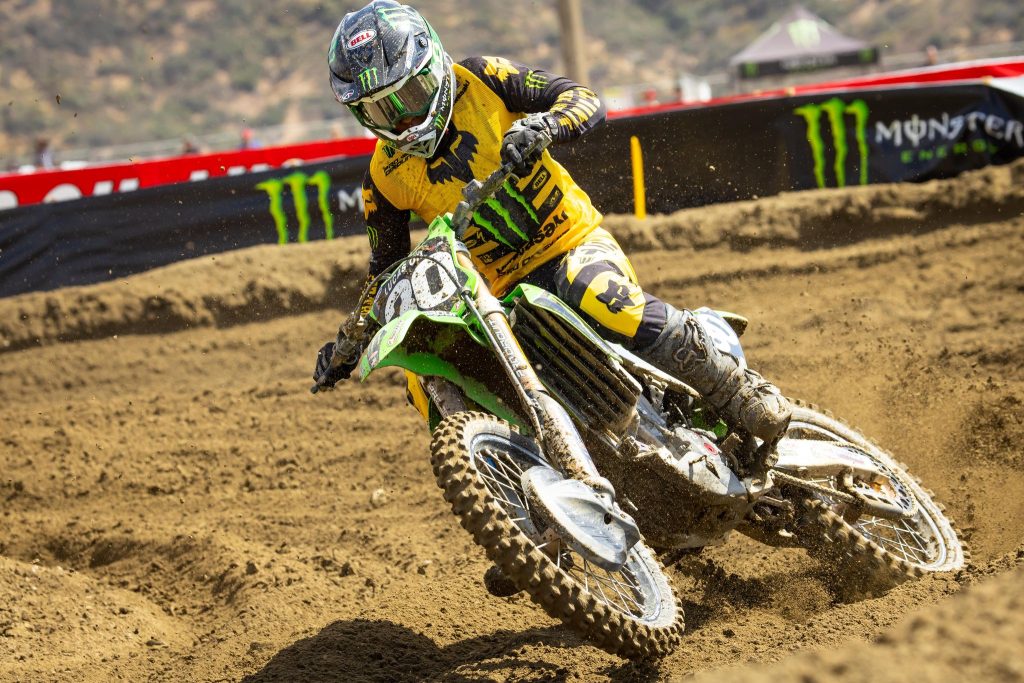 Jo Shimoda: Jo's smooth riding style fit the Pala track, especially the second moto. Jo wouldn't have been my first pick to be the top PC rider, but his effortless style and awareness of the Pala track (being that he is a local) helped him at round one. When we get back east and riders are able to hang it out more is when I will be able to really gauge how he is going to do this summer. East coast conditions cater to more of the aggressive rider, so let's see if Jo can let loose of his smoothness and harness some of that hang it off the bike kamikaze shit!