Thunder Valley is one of my favorite tracks on the circuit but temps were brutal and being at elevation has got to hurt! Here are some things that I noticed that went down at TV!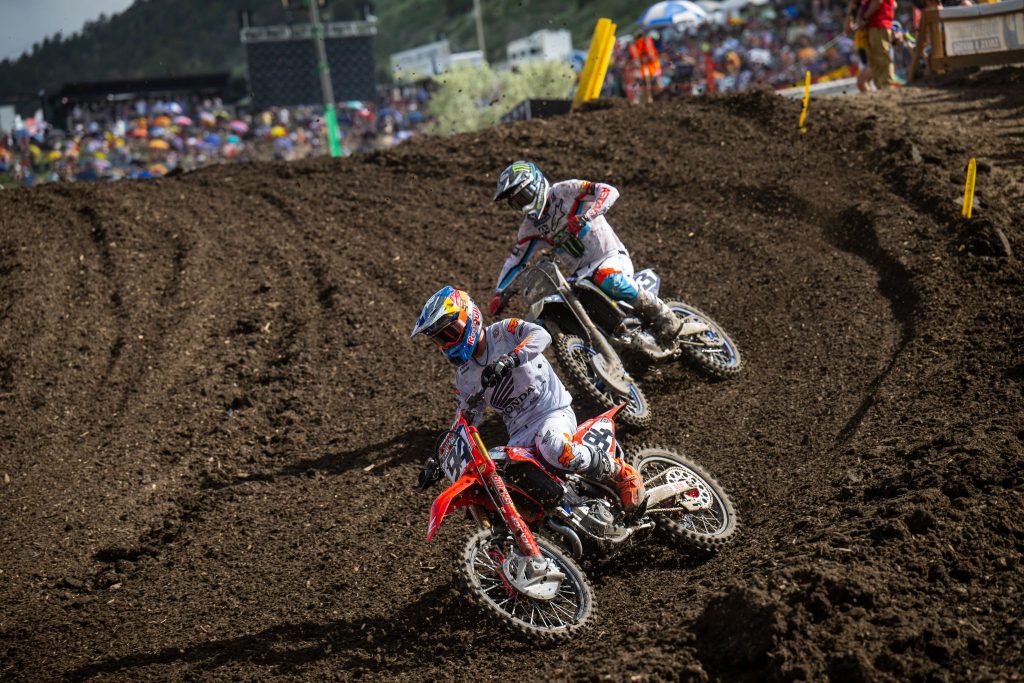 Ken Roczen: When I talk to people about Kenny, most think that he will just peter out by mid series! However, I think we jut a glimpse of this new Kenny that is going to fight for every position and be more of a pest in other riders sides than ever before. Bike changes during the week has made Ken happier, but from my experience that could change in a blink of an eye. Kenny is much like Chad Reed when it comes to suspension adjustments, meaning he is never on one too long. Let's hope he has found something comfy and sticks with it so we can see this Roczen all year. The dude is amazing to watch ride!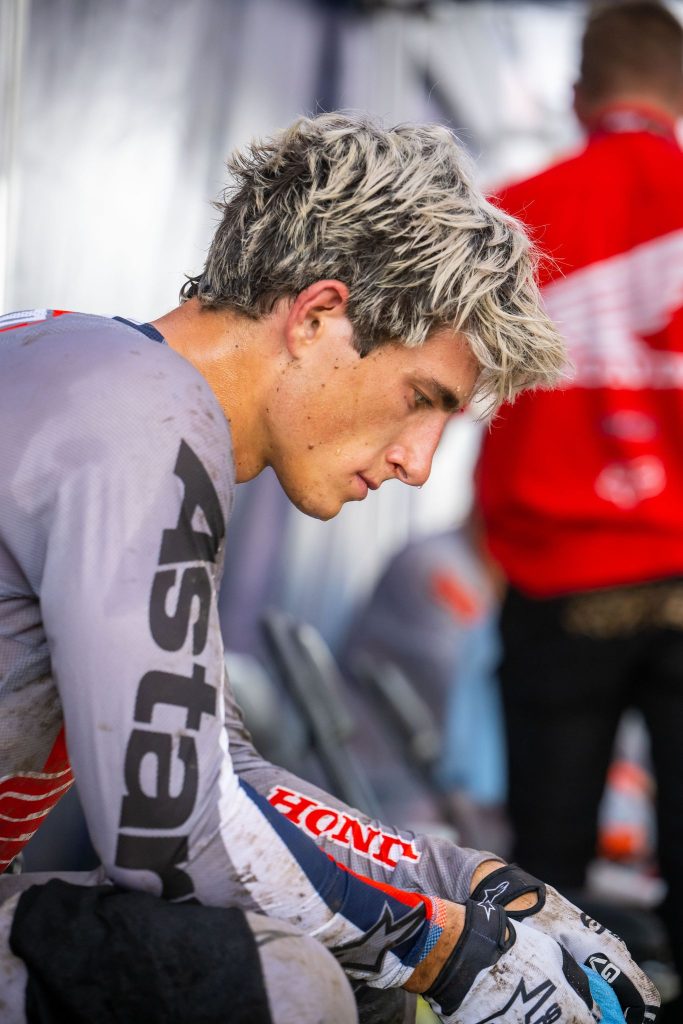 Chase Sexton: Damn you Gisele! I mean I understand Gisele doesn't WANT to crash, but these things keep happening. Let me set this straight! I AM NOT A GISELE HATER! I actually love me some Gisele Sexton! The best, most fluid rider to watch ride a dirt bike and I would give my left nut to be able to ride like him. Most of us will never be as good as Chase, but what is going on in that head of his, on the last lap, to miscalculate that little jump into the right hander before the mechanics area? I know he is thinking the same thing and says "this is the last time that it will happen", but will it? For one, I hope so! Chase is an incredibly nice person and gives great interviews so I am over here rooting for him! Let's go Gisele! Can we get a Gisele butt patch Alpinestars?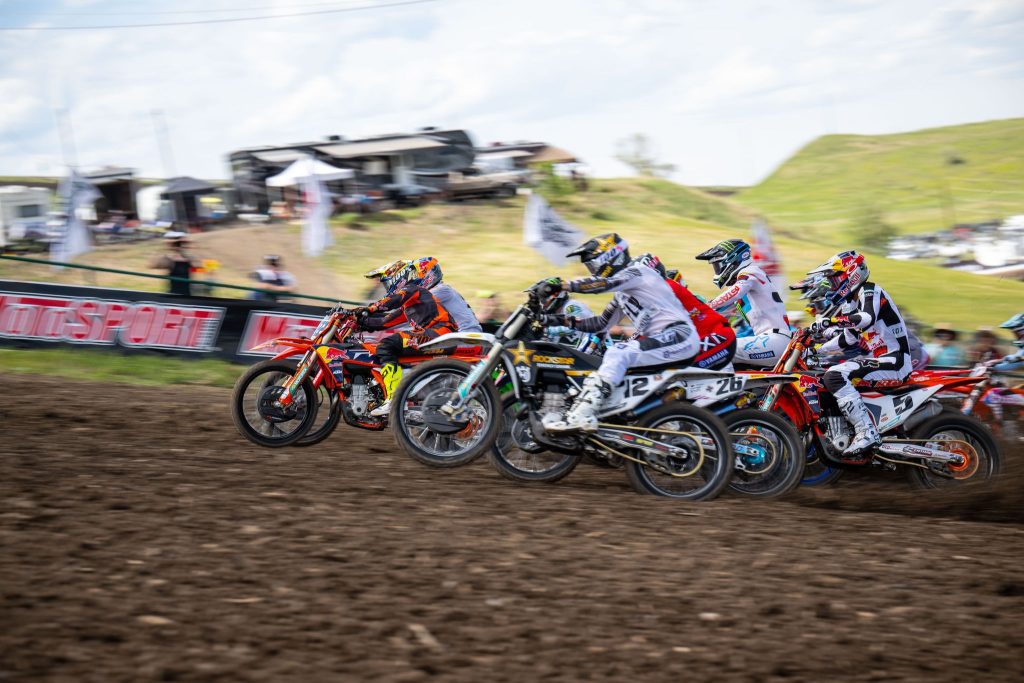 Shane Mcelrath: Great ride by Shane with an eight place overall finish. With not getting too much time on the Factory Rockstar Husqvarna he is starting to come around. Shane is usually a good starter and those seem to be coming around as well! Shane is also a better outdoor rider than we all think as he has got podiums in the 250 class outdoors so it is possible to sneak in a podium by year's end on the 450 (if he gets to stay on the team that long).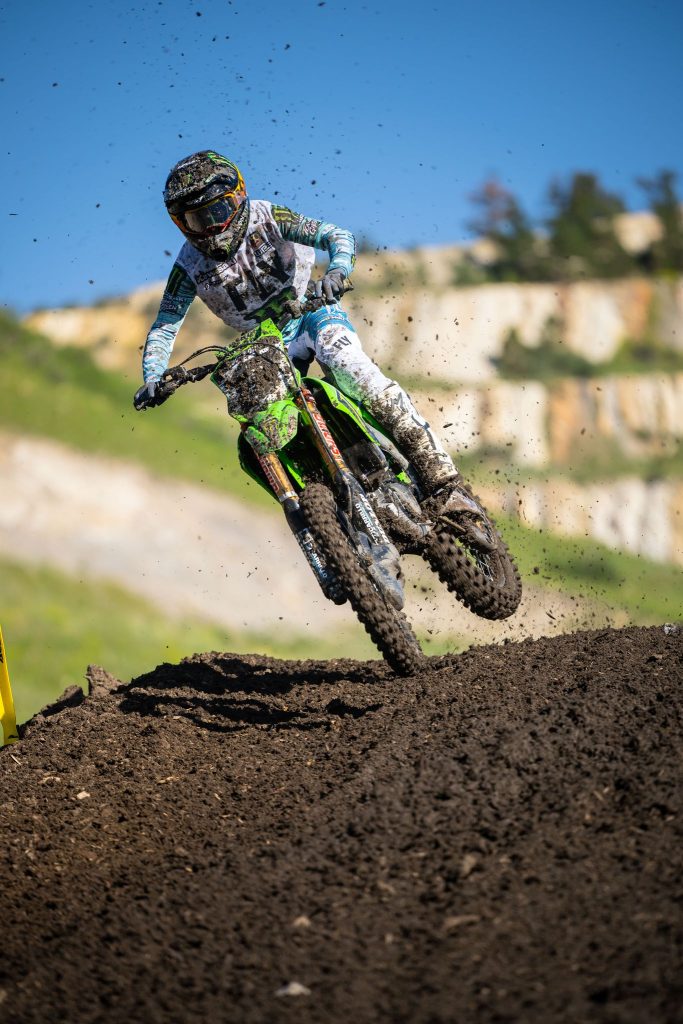 Joey Savatgy: Another rider who just started and is on a new team is this guy and he's also showing glimpses of hope! Savatgy is no stranger to the Kawasaki team, but hoping on a aluminum frame bike from a steel frame after knee surgery is tough! I think top 5s are coming once he rides himself into shape a little more.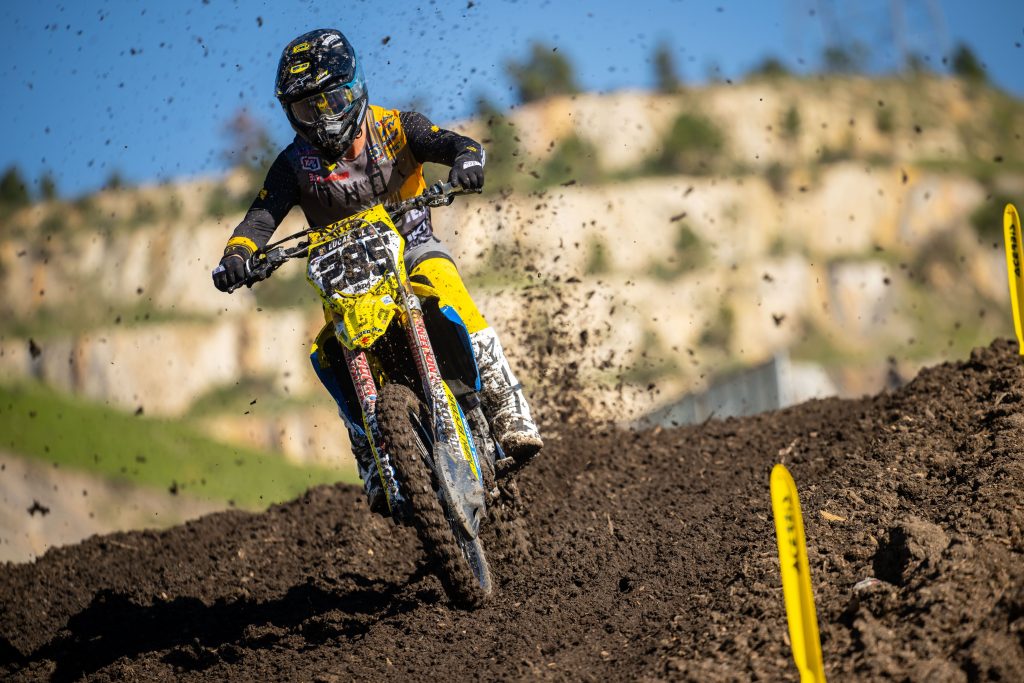 Marshal Weltin: On Daytime last week I said that Bogle has left the team for outdoors and that immediately started a mini shit storm, but I already knew that Marshal would be the fill in guy if he liked the bike. Well, he told me he really liked it and felt it was better in almost all areas than his Gas Gas machine. So all of us that talk trash on the Suzuki should rethink our crap talk and see exhibit "A". Marshal had nothing to gain besides his results in switching, so to show his confidence in this bike should prove to us Suzuki bashers to calm down a little.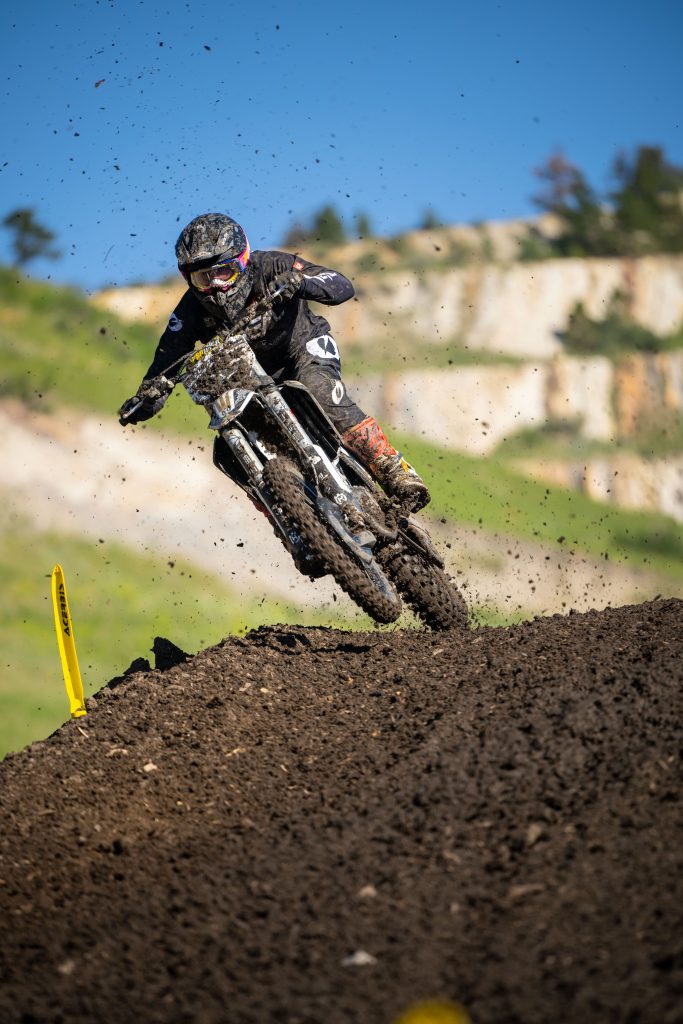 Justin Rodbell: Rodbell also made the switch to Husqvarna from Kawasaki and said that the white bike is much easier to ride than his green bike. I can relate to this on a orange to blue level as well. Steel frame engines are just more linear and easier to ride longer than a green or blue bike. These privateers DO NOT need fire breathing bikes, but need a bike they can hang onto for 30 plus 2! Rodbell results are showing this Husqvarna machine is starting to help his end of moto progress.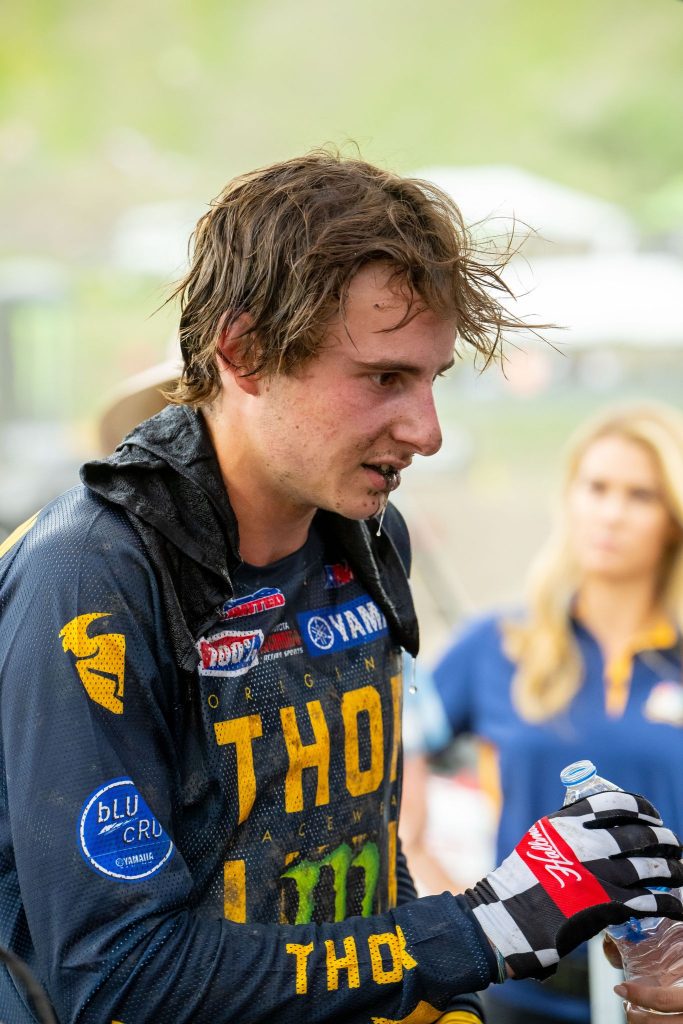 Levi Kitchen: Can we not call him "The Chef" please? It's already getting old. Can we call him 501 Straight Leg Levi or something? The Chef? Naaaa. I have watched this kid ride for the past couple years and knew his technique/speed would get him wins! I thought it would come sooner in Supercross but three rounds in and he has a Moto win as well as an over all podium. Levi is one of the taller riders in the 250 class that doesn't look like a mutant on the bike. He uses his toes a lot and rides with those long legs a ton. Anyone that is over six foot, watch this kid ride and pump his way around a track.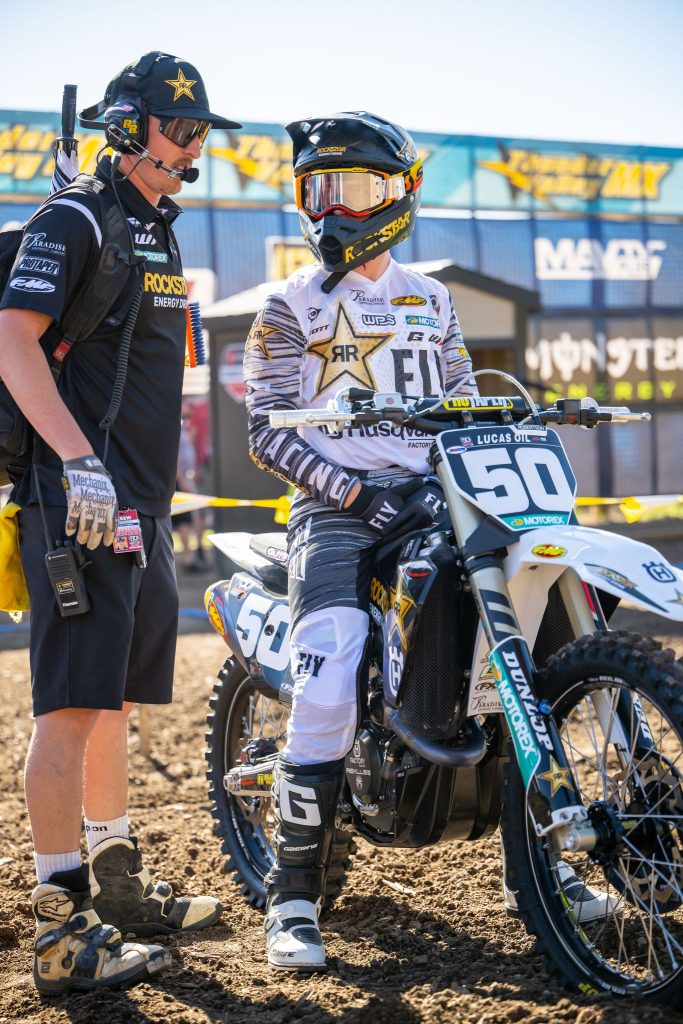 Stilez Robertson: Stilez needs some of these solid results to show that Star Yamaha made the right choice in hiring him for 2023. Yes, he's going there! Star probably got him for cheap with a big bonus program. Stilez has proven to me, on several occasions, that he has it inside of him to be a podium guy indoors and out. Just when I start to back away from that thought, he proves to me that it's still there! Keep it on two wheels this summer and we will see a new Stilez in 23!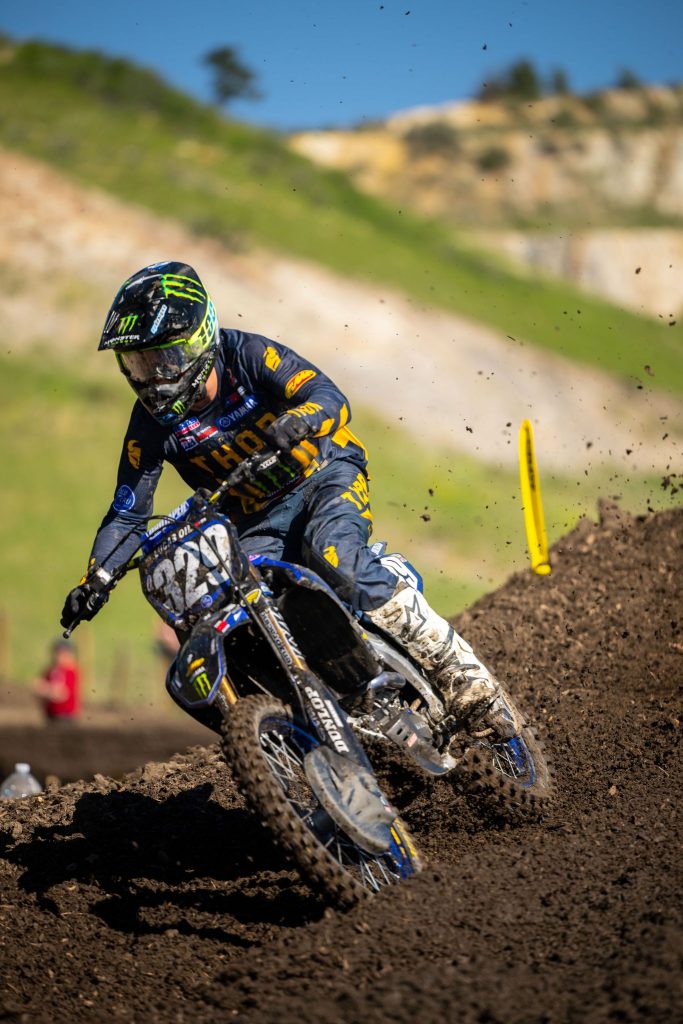 Matt Leblanc: I have always been more of a Leblanc guy than a Romano guy. Those two kids have battled it out in amateurs for a long time, but I just preferred Leblanc's riding style over the hang it out Romano style. Leblanc is staying away from Loretta's this year and is now a  FULL PRO GUY! The A class kids at LL's this year thank you Matt!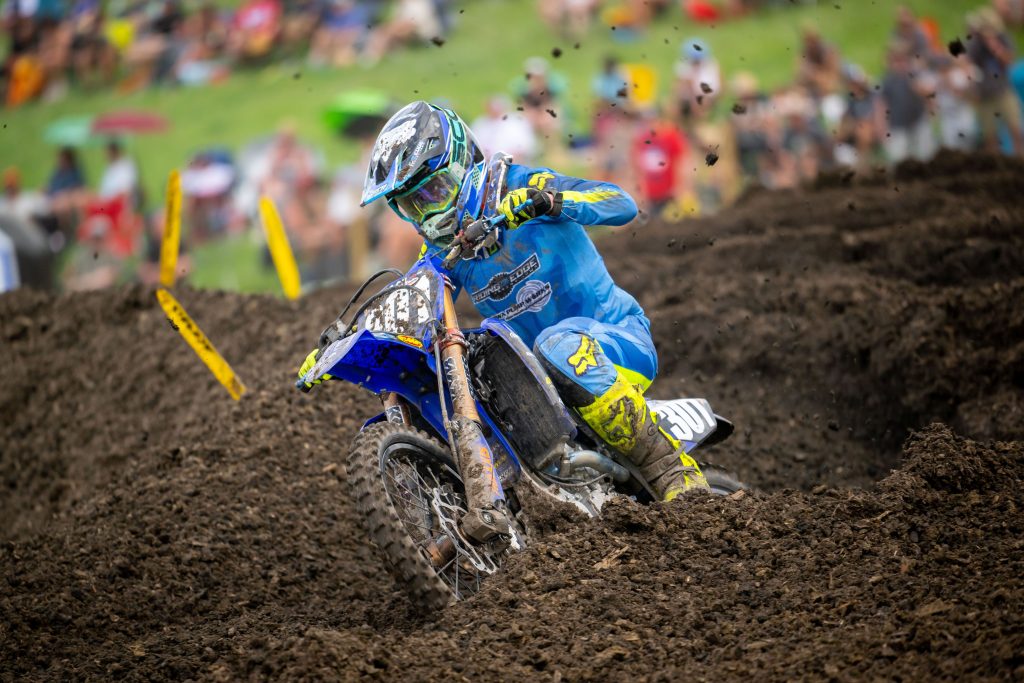 Jordan Jarvis: Shout out to Jordan for kicking dudes asses on the reg! She waited around at Pala even though she got 15th in the LCQ and made the 2nd moto cut because no other rider before her stuck around to race! No hate comms! Also no hate comms on the fact she got sixth in the Thunder Valley LCQ and made it again in the second moto as some riders dropped out! Getting sixth in a 250 LCQ is something else as there are some fast kids in that class! Shout out to girl power and showing other ladies that it's possible to get into the big show!