Mt. Morris was a great show for us moto fans! Even though I am in Colorado, I managed to get some insight written in here for you racing nuts!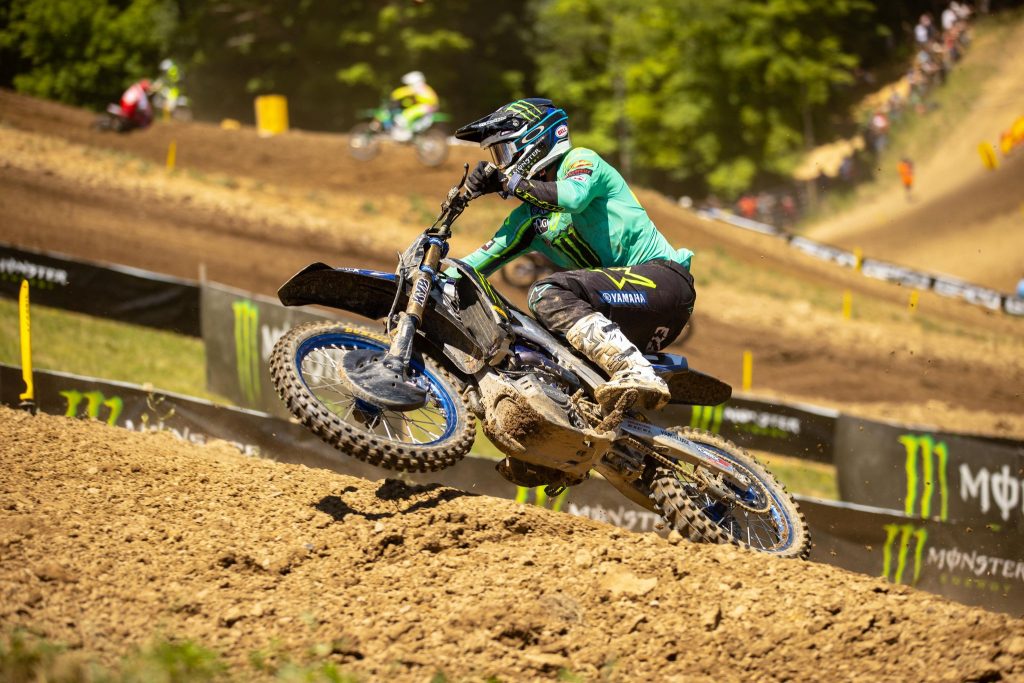 Eli Tomac: New fork at Hangtown has improved Tomac's speed and bike feel. That fork is the PSF1 air fork and Ricki Gilmour at KYB is the man behind this setting for Eli. I also think one of the big reasons why Nicoletti was doing so good is because of Ricki and his settings. part of Eli's success in SX was due to Ricki as well. I don't even know if the Star guys want to hear this but I think Eli wouldn't be as good on this Yamaha is Ricki wasn't helping with his settings. I mean the bike is great, but you can't do anything if you don't have a suspension tech that doesn't understand you or what you want. Eli has found this in Ricki/KYB and this is why we are seeing an even better Eli in 2022. It doesn't matter what fork/shock he's on or goes to, as long as he has Ricki, he will be good.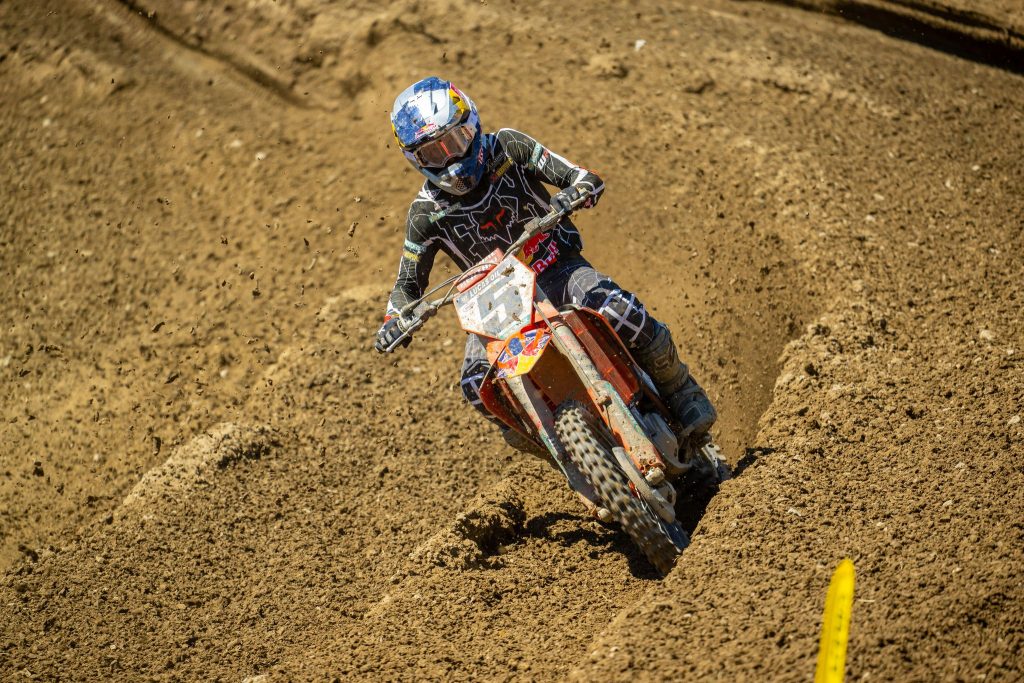 Ryan Dungey: Holy Dunge! That second moto was impressive and you can see that Dungey is not only getting better, but his settings are evolving as well! For a guy like Ryan to be out for six years and hold off riders like Anderson and Barcia the second moto is a testament on how this guy's mindset is wired this summer. Don't be surprised if we see Ryan back next winter indoors. A little birdie told me he is sniffing around for a 1 year deal. Is that BS? Possibly, but from the source, I don't think it is.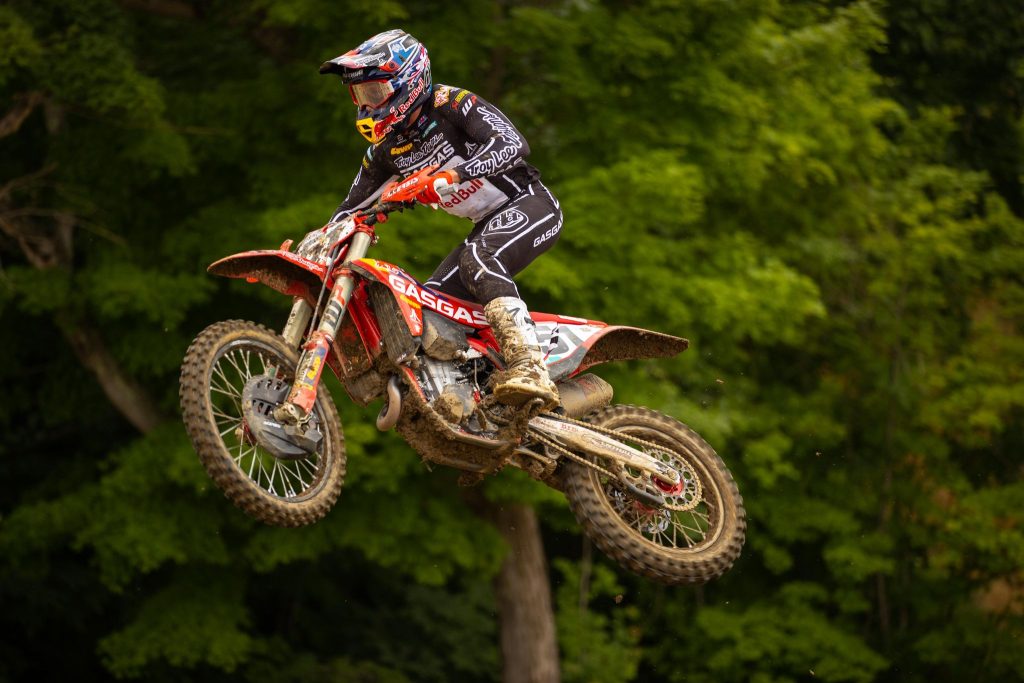 Justin Barcia: JB51 has got an updated stiffer frame and this is helping with results. I heard he was having bike set up issues in the first couple races so they resorted to the braced frame and some older specs to help with comfort! Look for JB51 to be a podium guy come Red Bud. He rides Red Bud really good!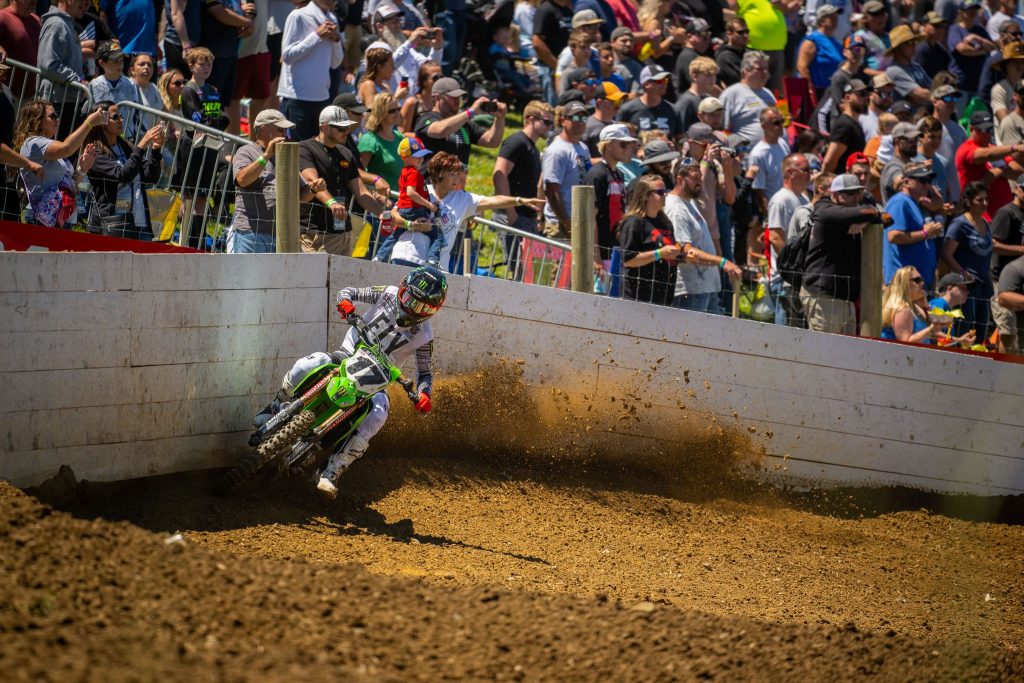 Joey Savatgy: Man, this dude is impressing me with his comeback. I honestly feel like Savatgy is an under rated rider. He has been hurt a lot the past 18 months or so and hops on this Kawasaki and is putting in solid rides. I don't think his scores show how well he is actually riding. I hope he stays healthy and someone signs him for 23 because I think he could be a great value.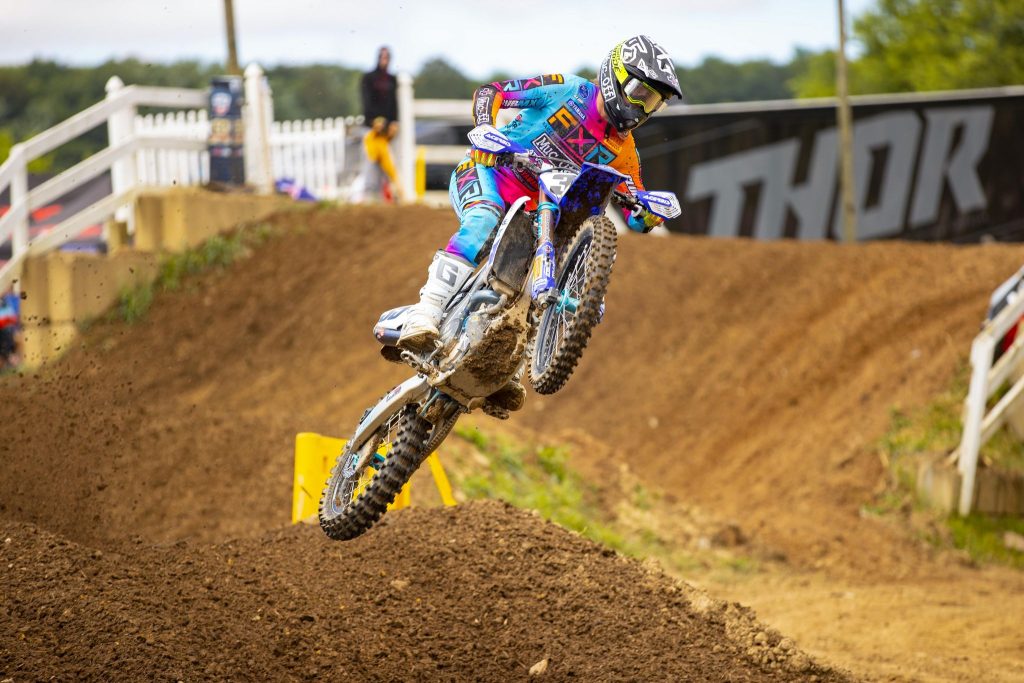 Garrett Marchbanks: Marchbanks has been a in the top ten all summer so far and to me this is surprising. I know to some it may not be, but he has been the best "non factory" rider so far this season. The engine that Marchbanks is riding with is down right fast and takes a a real man to hang onto so props to Garett!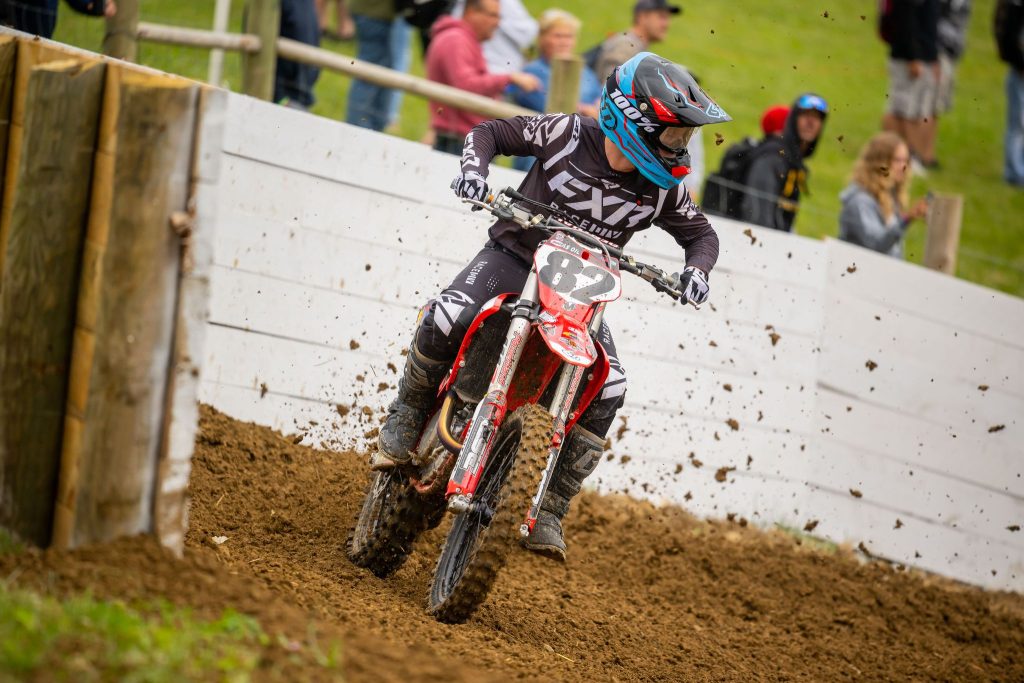 Chris Canning: Justin Hoeft is Chris Canning. I was watching live timing and noticed "Hoeft" in the top 20 and I was like, holy shit! Then I remembered it's the AMA and they live in the dinosaur age still. Cycle News is being delivered to the AMA still. Can we at least figure it out for the second moto, AMA? Nope! Guess not! Great ride by Canning though.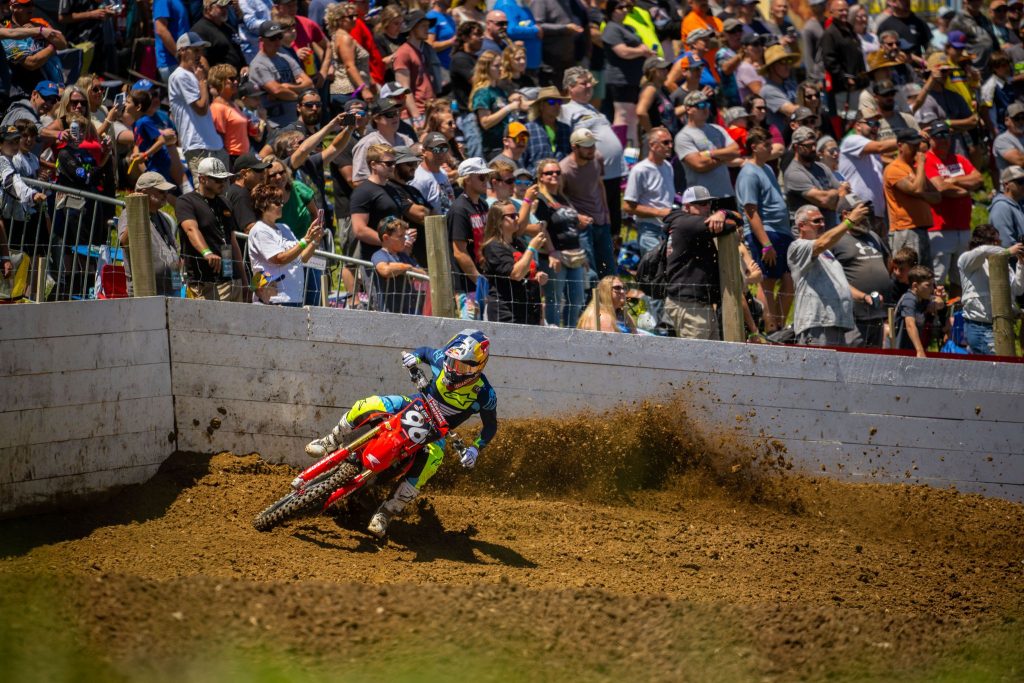 Jett/Hunter Lawrence: That second moto was fun to watch! I felt like Hunter was the better of the two in the cardio department, but he couldn't quite match the speed of Jett for 30 plus 2. I do think Hunter is finding his place now and knows what he can do so stand by for a points lead change soon. I think Hunter can do this for the long haul this season.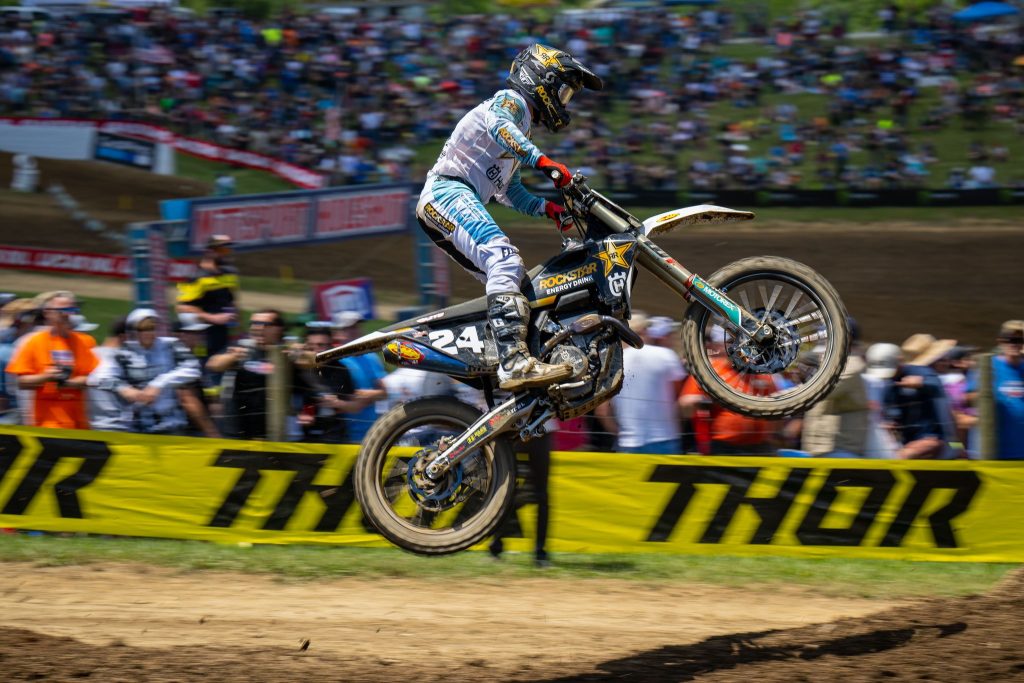 RJ Hampshire: Not bad for a guy who got his lunged air'd back up a couple weeks ago. We should just call RJ "a vampire" as a wooden stake try to take him out, but the signage or "vampire slayer" couldn't put him down for long! RJ is a tough SOB and let's hope he just keeps it on two this summer! I know this is a tall ask, but I am hoping it can be done!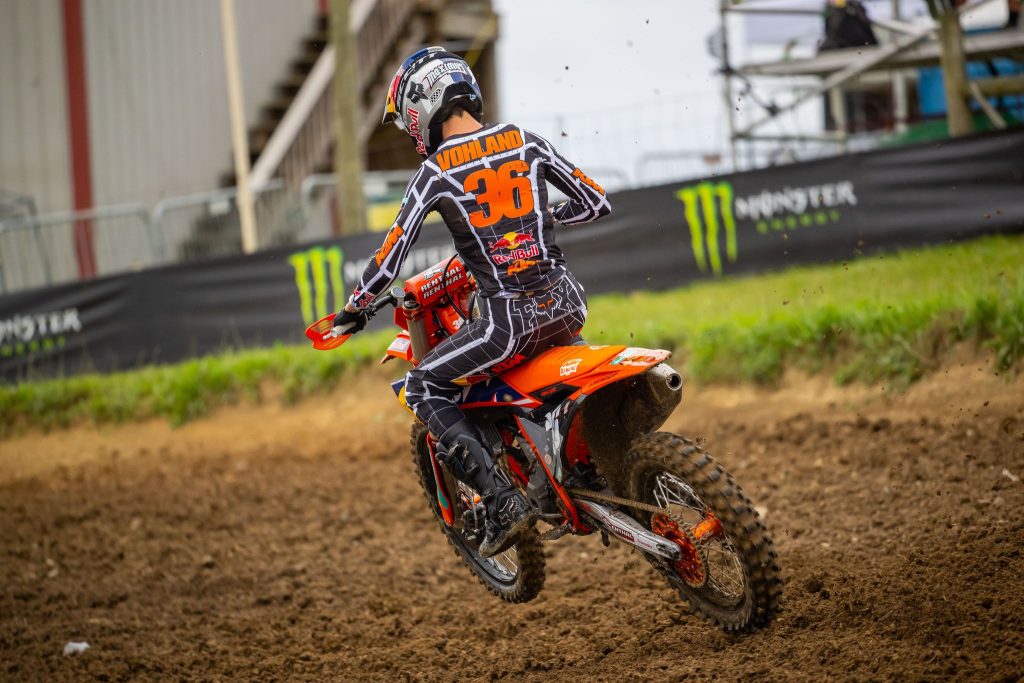 Max Vohland: I was watching living timing on my computer as I was at the track myself and saw how good Max's times actually were! He belonged in the top five and he is getting better so this is doable! No one needs to push the panic button on him just yet! He's super young and got thrown into the pro game was too early in my opinion!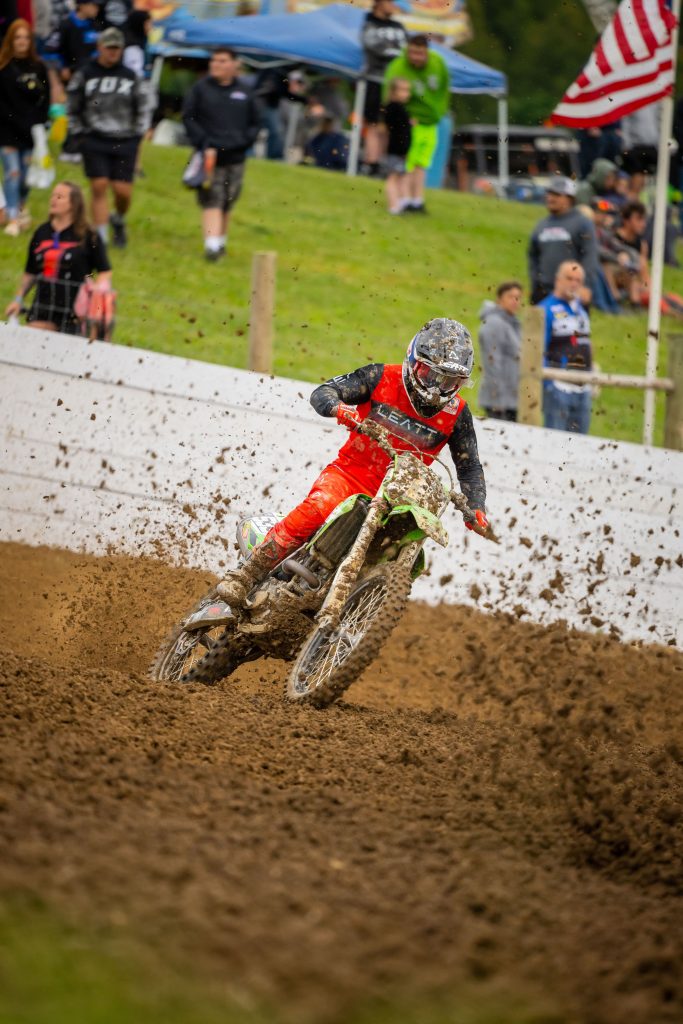 Josiah Natzke: The New Zealander has been in Southern California for a couple months and I have been seeing how good this kid is going. He has been in the top 20 at the opening California rounds and to me this was shocking. I knew he was good, but I have also seen him get beat by some young/up and coming amateur riders at some amateur nationals. However, he has proven me wrong at the pro level (an 11th the first moto!) and is doing great! Let's hope someone has seen and is going to give this guy some help!