One of the best tracks of the year is Red Bud and I should know as I was just there a couple months ago. I have been to 9 of the 12 rounds on the Lucas Oil Pro Motocross circuit and Red Bud is one of my favs. Red Bud always provides some great racing and interesting results so here are just a few that we will highlight here on this week's Daytime Program.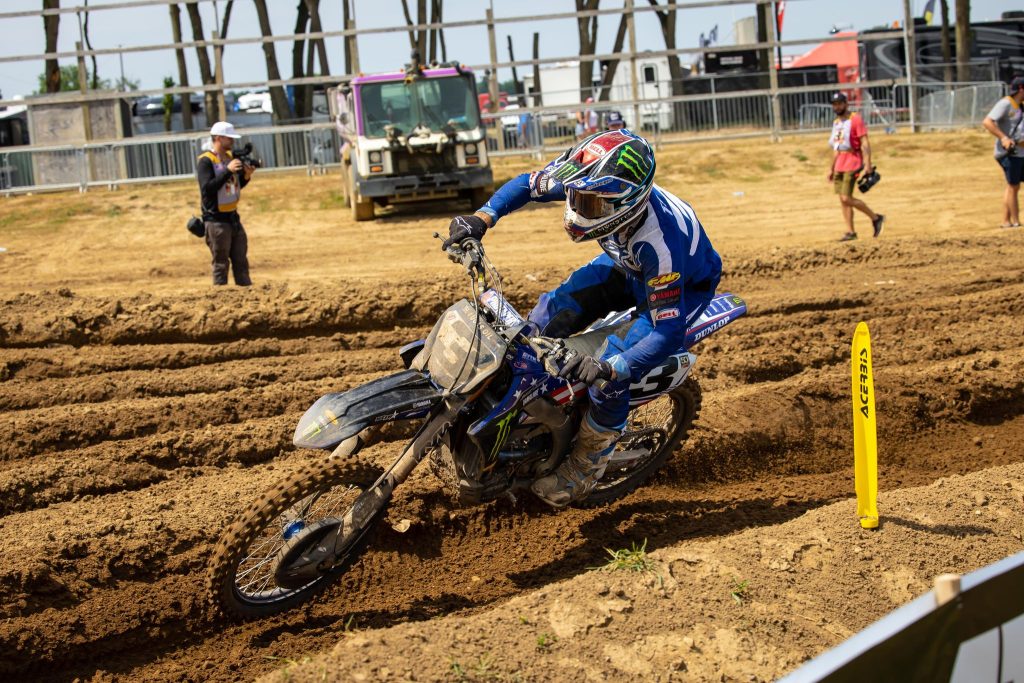 Eli Tomac: Eli got a holeshot!!!! If Eli gets a holeshot and doesn't crash, there will be no one that will be able to pass this dude. When you watch Eli's Star Racing Yamaha on the track you can see there is no side to side movement on de-cel bumps and not one type of deflection from the chassis. Yes, the bike does kick, but it does not move side to side! This is a sure sign of a proper setting. Also watching his newly acquired fork setting, you can tell it's stiffer than the first round at Pala as well as a little lower in the rear for the sandy conditions. I would love to see Sexton take this title but it is going to be hard to steal this away from Tomac's blue hands.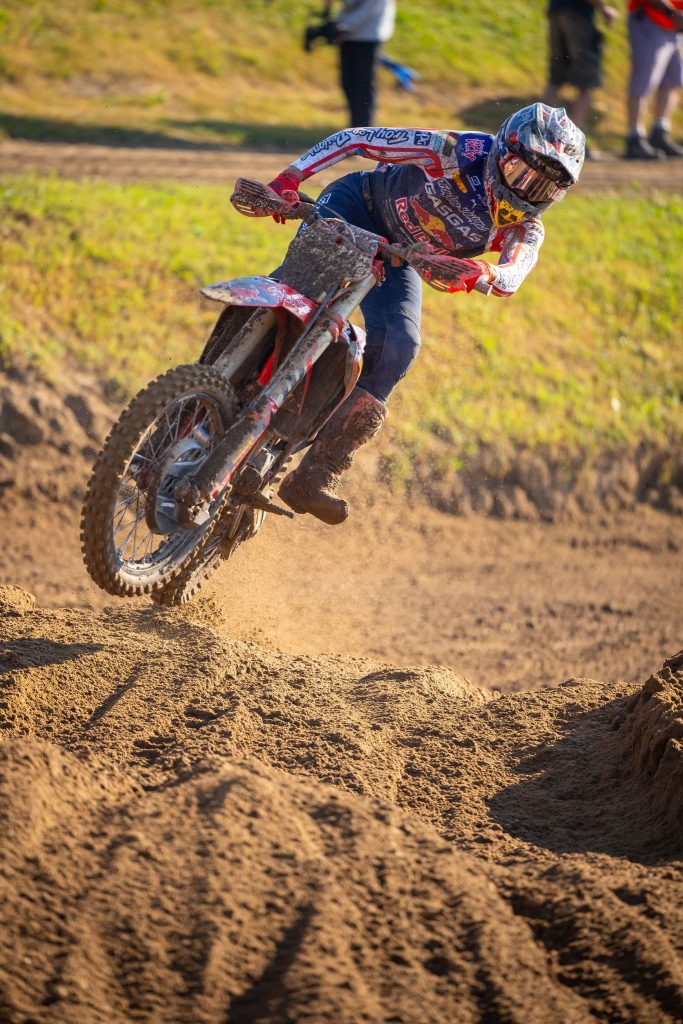 Justin Barcia: For a guy who qualified like crap, you wouldn't expect a guy to go 8-3 for third! How does that even happen? 8-3 for third? WTF! Barcia's mental toughness and pesky to pass ass did him some favors this week, but it almost costed Dungey over the flag jump! Holy crap! Barcia whipped his rear end into Dungey's front end and almost caused a huge shitstorm. Don't think it was intentional, but my butt puckered from the high dez.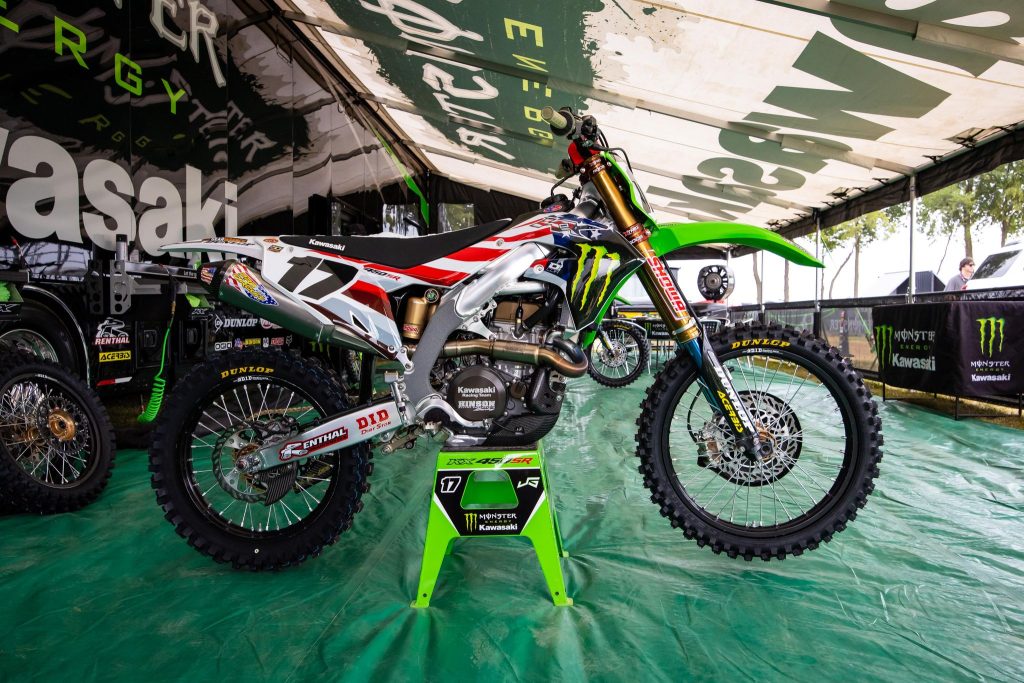 Joey Savatgy: Can someone sign this dude next year! I stated this in another Daytime article that Savatgy is under rated! I would love to see Kawasaki give him a one year deal to see what he can do in 2023, but that does not look to be happening. His second moto wasn't great, but as he gets into better shape, look for an overall podium from Joey. I also feel Joey gels with the Kawasaki more than he does with a steel frame bike, so let's keep him on green.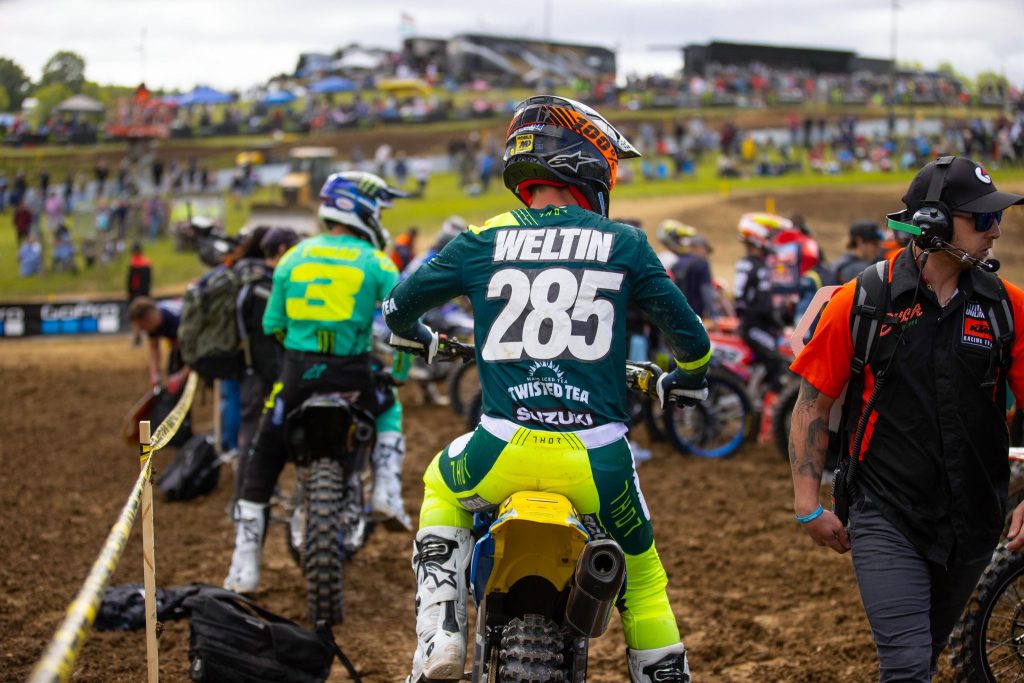 Marshal Weltin: Marsh! Dude is keeping the RMaRMy alive! A tenth place finish is a career best for Weltin! Not bad for a guy who just started on the team. Could this leak into a 2023 contract? I know HEP Suzuki is looking for a 250 guy for Supercross in 2023 so maybe with results like these, Marshal can get this 250 Supercross ride locked down!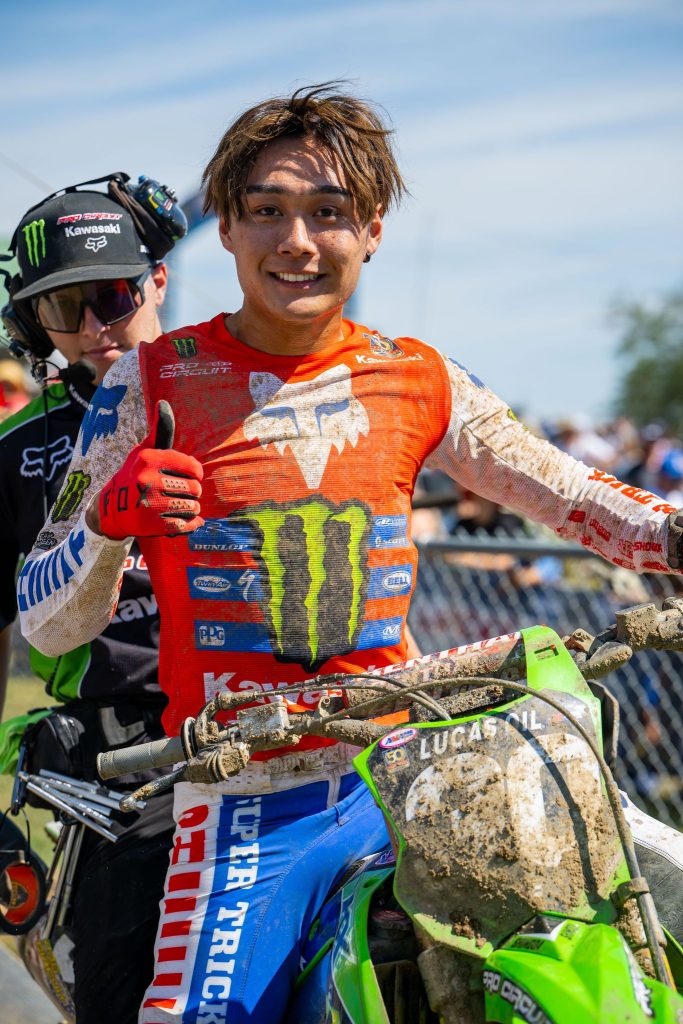 Jo Shimoda: The first Japanese rider to win an outdoor national! I have commented that Jo is the smoothest Japanese pilot I have ever seen and that goes back to his amateur days! I don't know what has got into Jo the past couple weeks, but he is hanging it out more and at Red Bud his speed was on another level. I don't think he would of had anything for Jett, but he had everyone else covered. You have to be in it to win it and watching him go down and work through the pack should be a lesson to any kid wanting to have a professional career.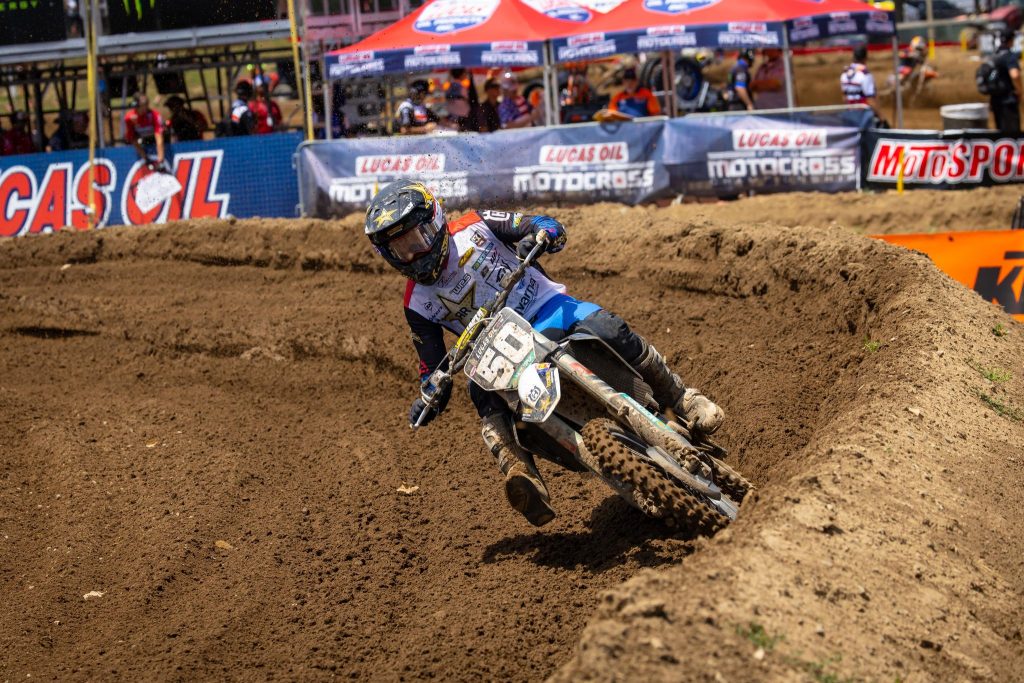 Stilez Robertson: I have been vocal about Stilez needing to step up his game to keep his ride, but he has more than once shoved it up my ass with his results. He also has proven me right at times, but man it is refreshing to see the kid do well after some tough times earlier in the year. I know he works hard down at Aldon's as Brownie puts those kids through the ringer so good for the Rockstar Husqvarna team and Stilez. Oh and good job Brownie! He should be getting some kudos as well for training along side the 250 riders on the team.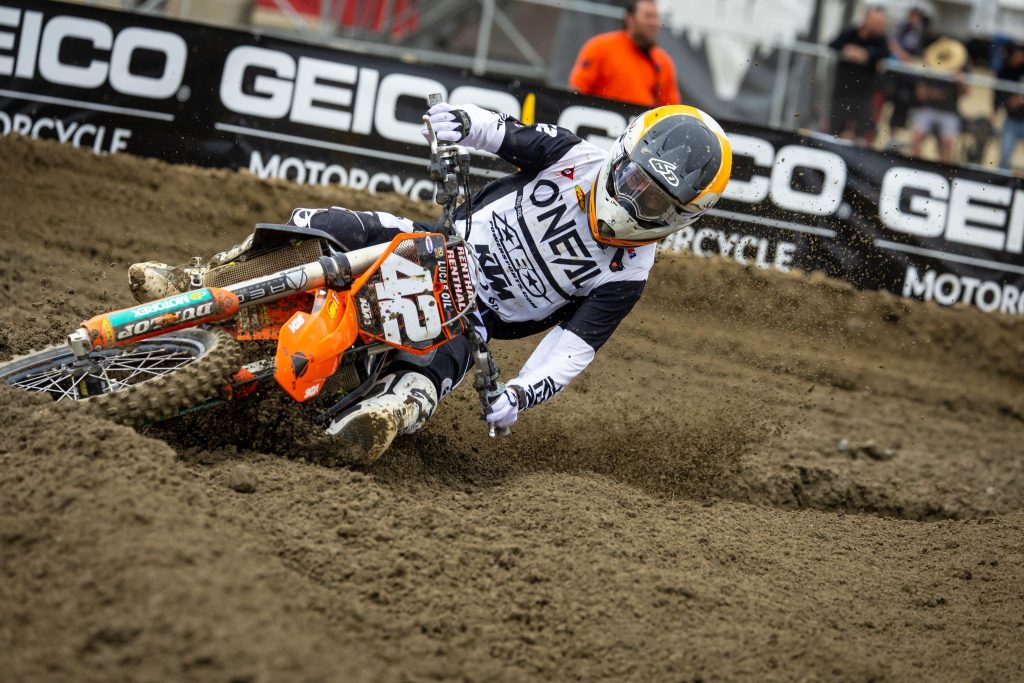 Ty Masterpool: Ty and the AEO KTM have gone there separate ways (above photo was from the AEO days) and I haven't got all the details from both sides so I will leave this be for now. I do know that this kid still has some top level speed, so there has to be a reason why he doesn't have a ride right? What that reason is? I have no clue! The kid does well at Red Bud and almost had himself an overall podium but as close as the 250 class is, a couple spots slipped means going from third to sixth, just like that! Great ride by Ty and that bike he was riding had some of his brother's parts on it as well. If you can't beat em', mix and match em'!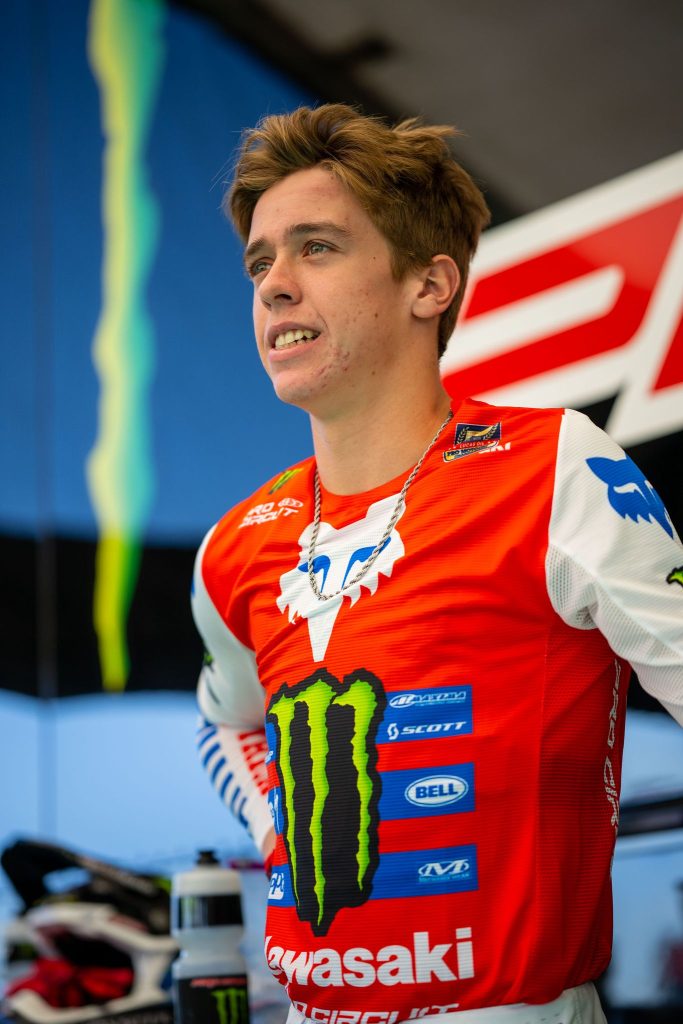 Ryder DiFrancesco: Great ride by the rookie! Ryder worked his butt off the first moto to catch up to 14th after falling in the second corner and ran inside the top five but peter'd out after around 20 minutes, which is to be expected when running that pace. If I was Ryder I would skip LLs and go finish this outdoor series. If you're running top five at an outdoor national, you don't need another amateur title. I think this was a very succesful showing and that this kid is going to be one of the guys for many years to come.