The Southwick sand usually provides some great racing because the sand changes the track every lap! You think a line is there one lap and the next lap it's gone and that forces the racers to choose different lines and that really helps the racing I think. The two usual suspects ended up winning, but there was some drama happening behind the leaders in each class.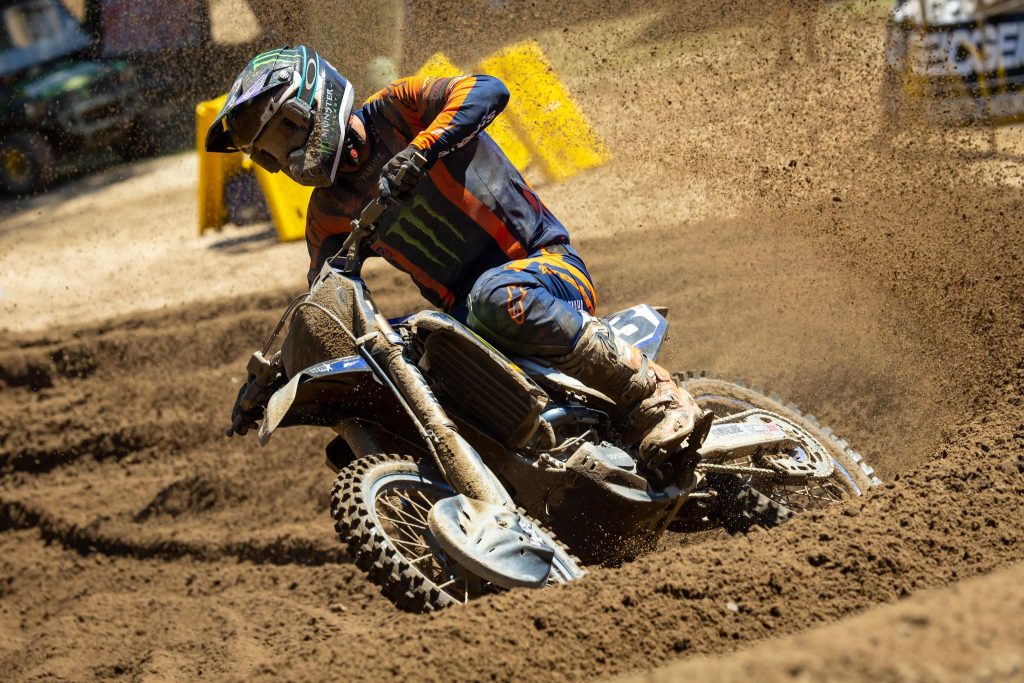 Eli Tomac: What can I type that I haven't already typed… I will say this…. As a rider, we all can see that Tomac is aggressive and to be able to ride that way in sand, you have to be sooooo damn fit. I think this is what amazes me the most. Eli is so damn strong on the bike. He can muscle it around where guys are more careful. Usually when these professional riders are more careful in areas, it's not because they are slow in that area, it's because they aren't as strong so being smooth takes less energy. Eli DOES NOT care about smooth at a place like Southwick. I think Sexton needs to win ASAP or he's in trouble! Millville is another track that Eli is crazy good at, but Washougal will favor Sexton.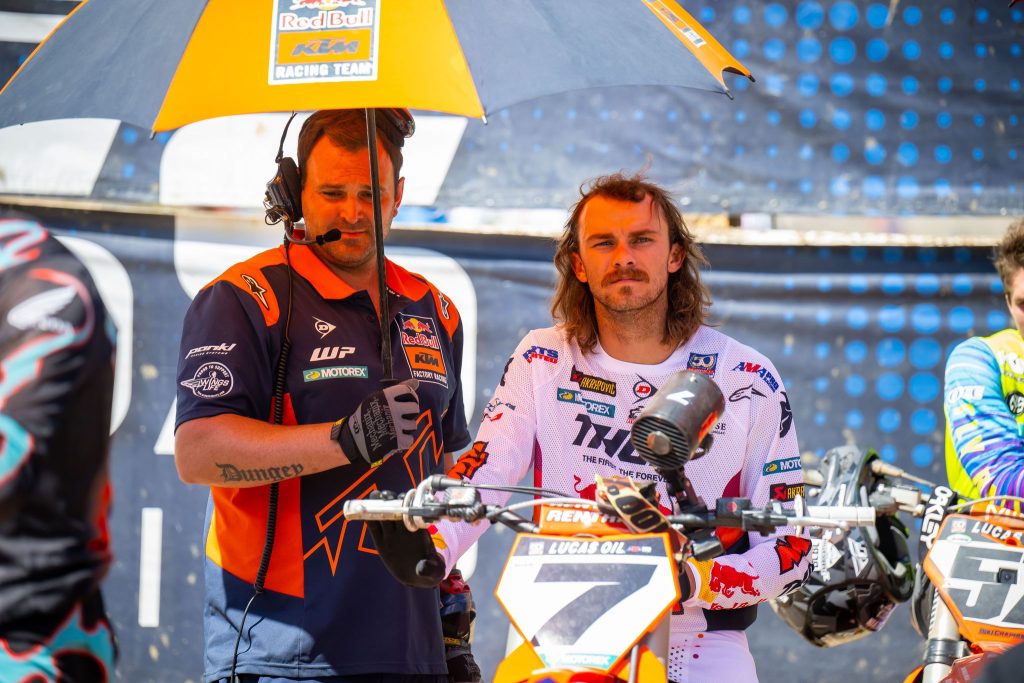 Aaron Plessinger: I was bummed that I didn't get to see the animated podium speech of Aaron. I mean you know it had to be good right? We saw a whole different AP Saturday and that AP was moving around on the bike more, switching lines a lot and seemed to stay on the gas even when he was in a line that he wasn't familiar. I leaned that there hasn't been that many changes to AP's machine lately, so that means it was all due to a mental switch. Riders are very fragile and fickle creatures so sometimes all it takes is your big ass mechanic Jade to give you a good, swift kick in the arse! Well played, Jade, well played!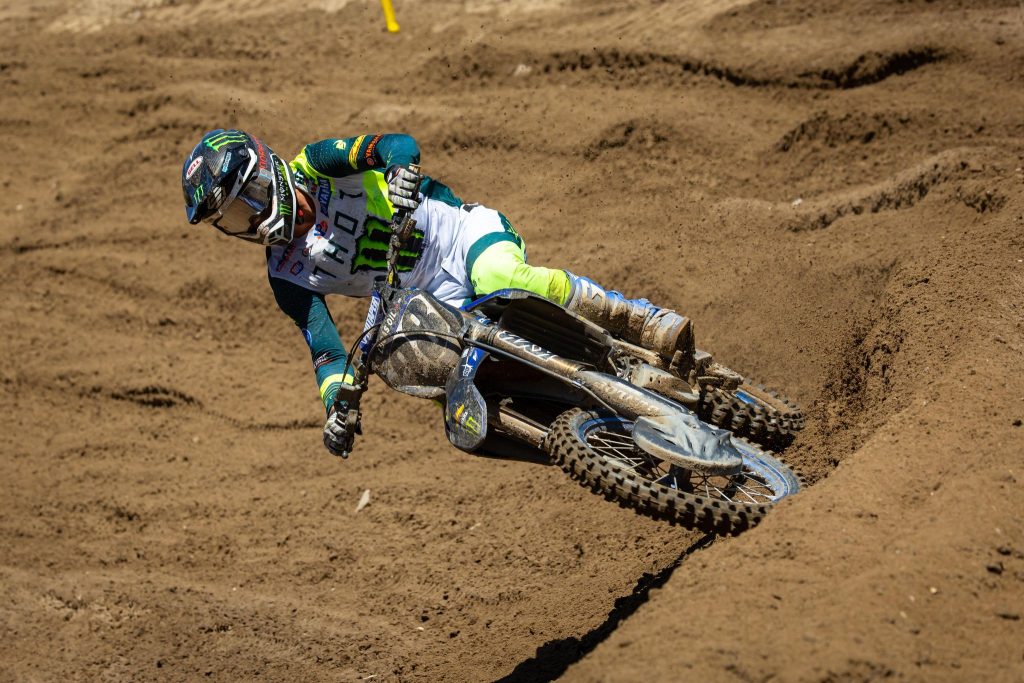 Christian Craig: I didn't see a CC podium coming, but he proved me wrong in the first moto. I am happy that MX Sports/AMA didn't dock him for his off track excursion the first moto and good on Christian for not letting it get into his head. Sometimes as a rider you wonder if you're getting docked all race so it screws up your psyche. Christian is not a sand rider so squeaking out a top five overall is a great result. Look for Christian to kill Unadilla and Washougal. I am calling podiums at these races.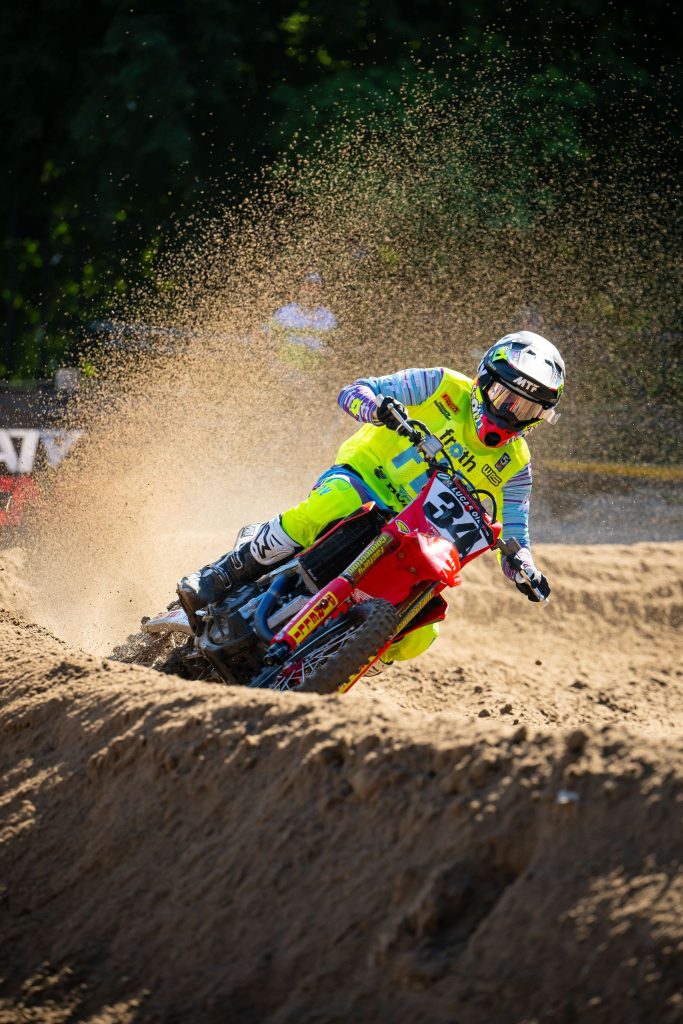 Max Anstie: What a rebound for Max. Did anyone see his lap times near the end of the second moto? The dude is in shape and going 5-5 at a sand race isn't a huge shocker for Max, but doing it on a bike that he hasn't had a lot of time on is. I do hear that he really loves the Honda's engine feel and can ride the red machine at a lower rpm (compared to his orange bike).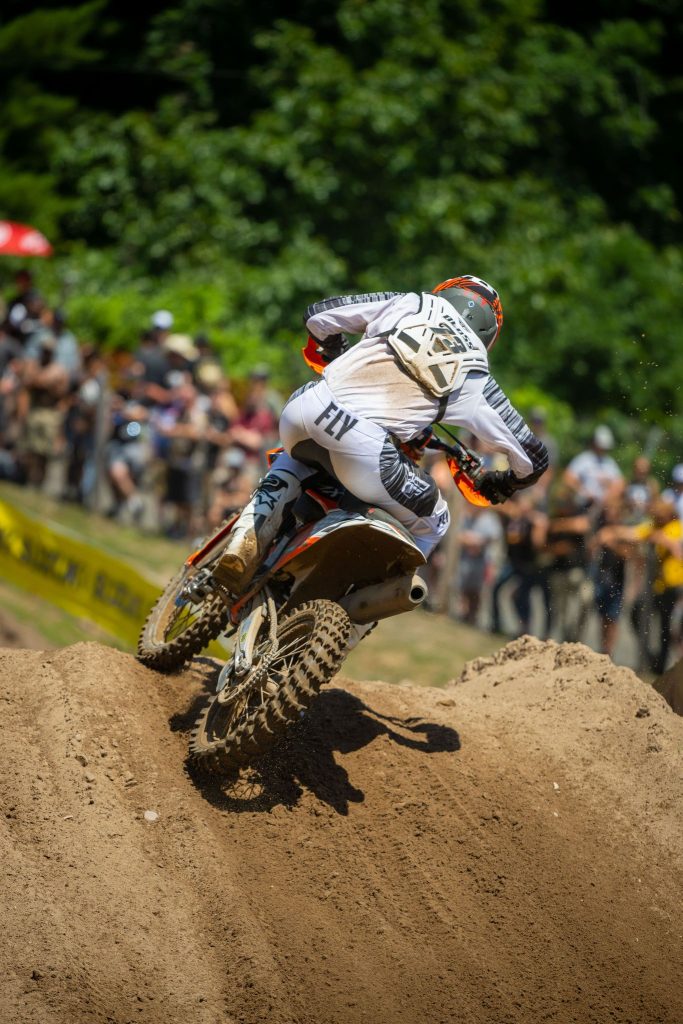 Benny Bloss: Benny is coming around! A solid ninth overall gives Benny some added confidence headed into Millville and having his own track to train on during the week is helping him on the weekend! On a gear note, I think FLY is helping Benny a little now with gear at least. I could be wrong but his gear looked less haggard over the weekend.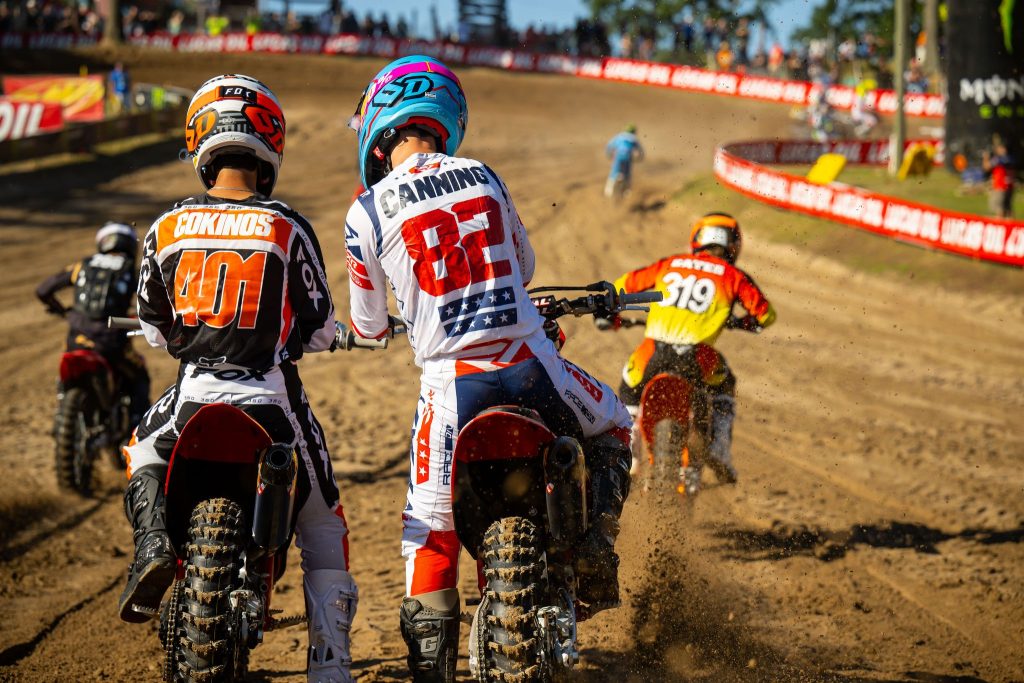 Chris Canning: Privateer local power! Canning was giving some factory supported riders fits all day. A SIXTH PLACE IN QUALIFYING! A 12-12 for 11th overall is impressive even if you live close to THE WICK! I know we have seen better rides from locals in the past, but to me this field we are seeing in 2022 is deeper than other years. Somewhere DV just rolled his eyes!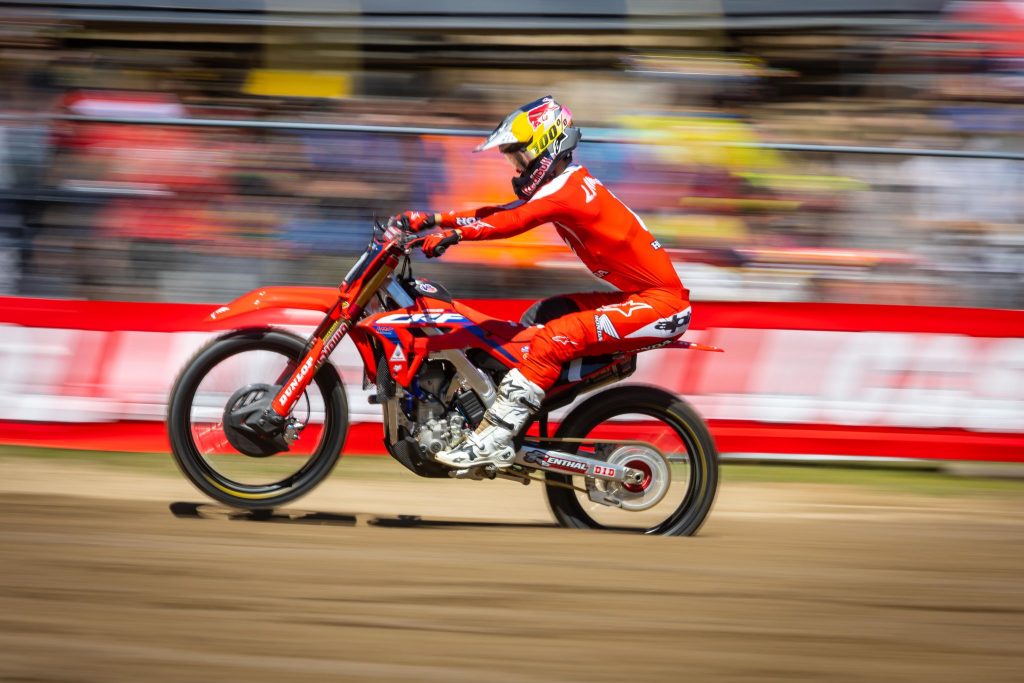 Jett Lawrence: OMG, I am becoming a Jett fanboy! I know I say, "oh here we go talking about Jett again", but the dude deserves an insane amount of praise for his riding technique! I swear the dude is a gear higher and doesn't rev his bike higher than 13,000 RPM that often. It would be cool to get Jett's rpm data and see what the average is over the course of 30 plus 2! I bet you it is lower than we think. I am looking forward to him riding a 450. Has anyone else noticed that Jett rides similar to Chase? I have! Ride Red and you'll ride smooth. The whole Honda team has insanely smooth styles.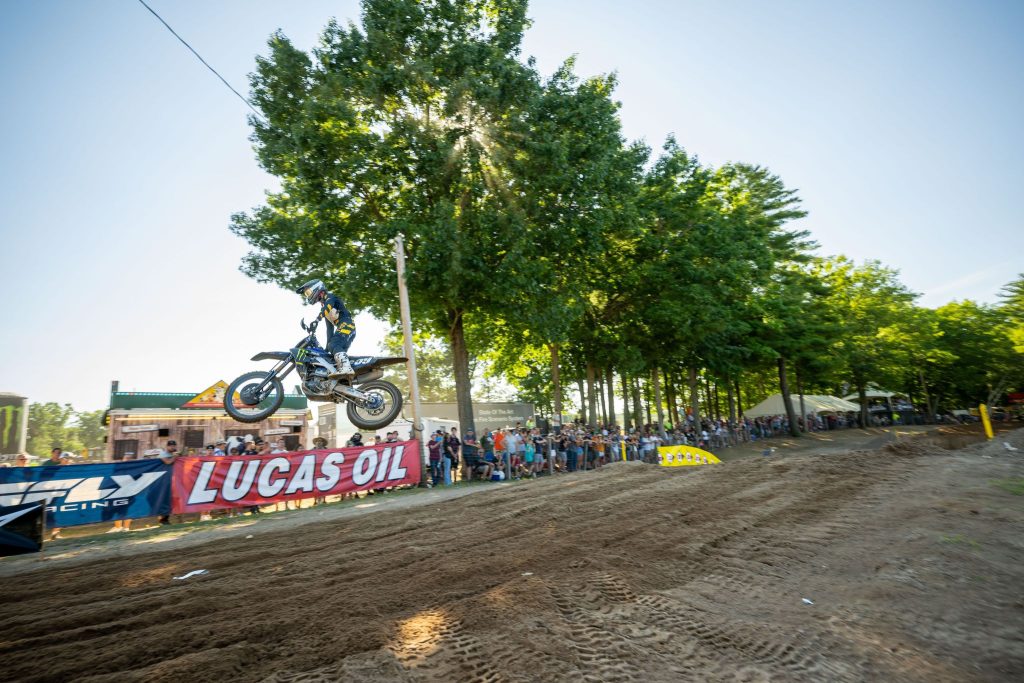 Levi Kitchen: Levi had a hair up his ass that second moto eh? Going 8-2 for fourth is a huge day for Levi and I think we are only going to see this dude get better as we go deeper into this series. Levi rides with his legs a lot and pumps his way around the track like it's a BMX bike so watching Levi get through the sand rollers was something to witness. I just don't think he has that fitness that Jett does when it's late in the moto. He will get there though!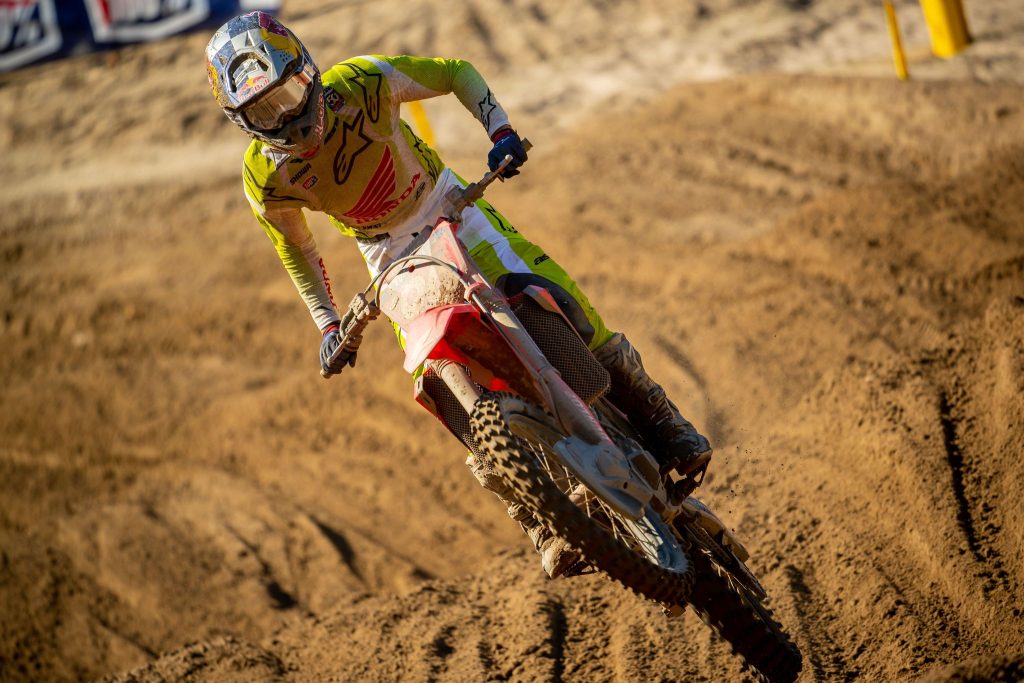 Stilez/Hunter Drama: Well that escalated quickly! The TV broadcast didn't show it that well but it looked like Stilez crossed over to the left in order to get back into the inside line on the next left hander. Now was this done on purpose? Hunter thinks so. Or was the sand to blame for this? Like I said before, the sand moves around and when riders scrub up the face sometimes you move farther to the left or right unexpectedly. Either way, Stilez had a solid day and Hunter would rather forget his. I did enjoy all the F bombs they expressed to each other in the pits after the race!