What an A1! Mother Nature didn't help the track as rains in Southern California have soaked already saturated grounds but the Dirt Wurx crew did an amazing job on what was a very technical track. I made my way down to Anaheim early Saturday morning and actually left fairly late (for my standards). I ended up staying and doing the live Fly Racing show with Steve, JT and Weege and had a good time bench racing about who we think would win. Here is the first Daytime Program of 2023!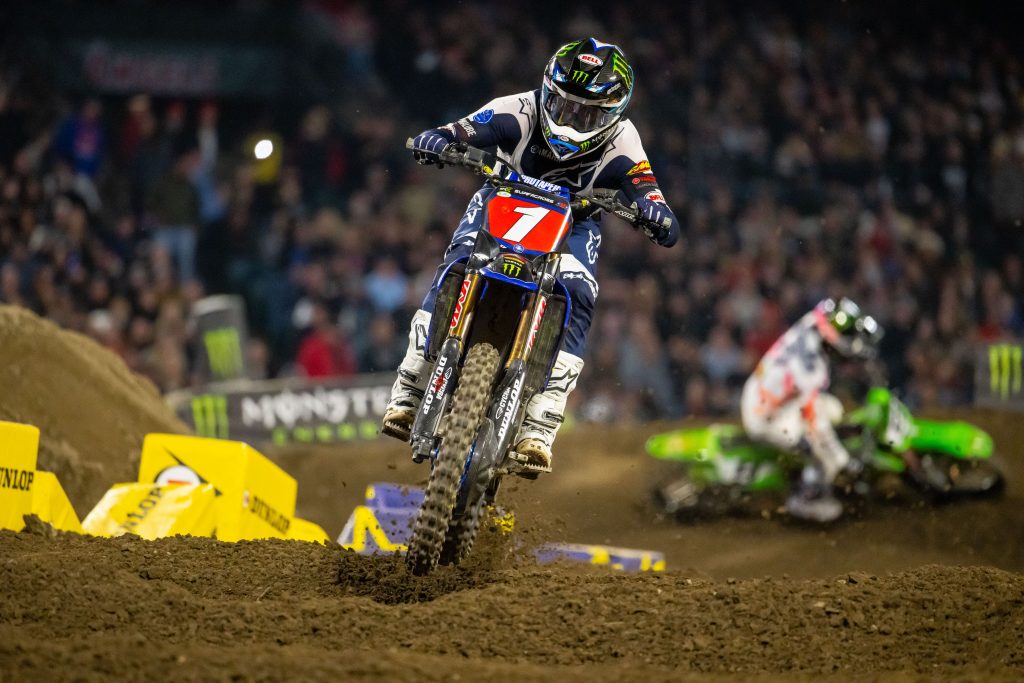 Eli Tomac: I admit when I am wrong and I was wrong about Eli coming into A1. I assumed since I have heard there has been some minor "getting to know the new bike struggles" with Eli and some settings on the 2023 that he may have some trouble at A1, but he shoved that huge piece of crow in my mouth! Look, I am not saying Eli is done, I knew he would be great, but I thought they would have some growing pains, but he looked exactly like he did on this new YZ450F like he did on his 2022 machine! He was throwing it around a little more. His feet stayed on the pegs in corners more. He crashed and still came back and won. I mean he even was sick with the flu for a bit a couple weeks before A1 and his fitness looked top notch. I am done predicting these damn things! I am just going to stick to test riding! I will say that this factory Yamaha that Eli is riding is NOT anything like a production YZ450F that we all ride so everyone calm down on this is the best bike ever. The 2023 YZ450F is a really good bike ( I even won all my motos on it today at a local race), but it is not the Jesus Christ of motorcycles like Matthes says it is.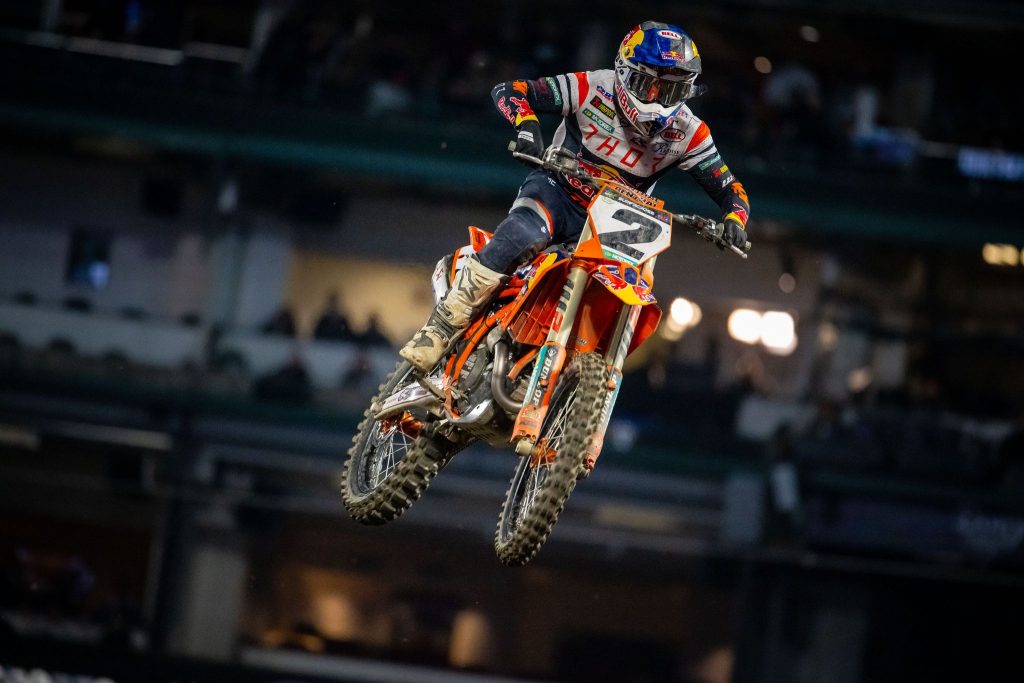 Cooper Webb: Washed up? Ehhhhh. People kind of wrote of Webb I feel. I had my Cooper Webb #2 hat on when I was driveng to the stadium Saturday morning but I thought I better not wear it and piss off other riders. Coop had found a better setting (not perfect, but better) and he is committed to winning this season. KTM let him have his summer vacation and he got to see his child be born so I think this can change his psyche! KTM has given him some rope and he is not oblivious to that fact. He wants to work hard for himself as well as work hard for the team that gave him that extra rope. KTM has some chassis changes that helps get Coop and Marv some more front end feel. I will explain all of this in an upcoming Racer X video!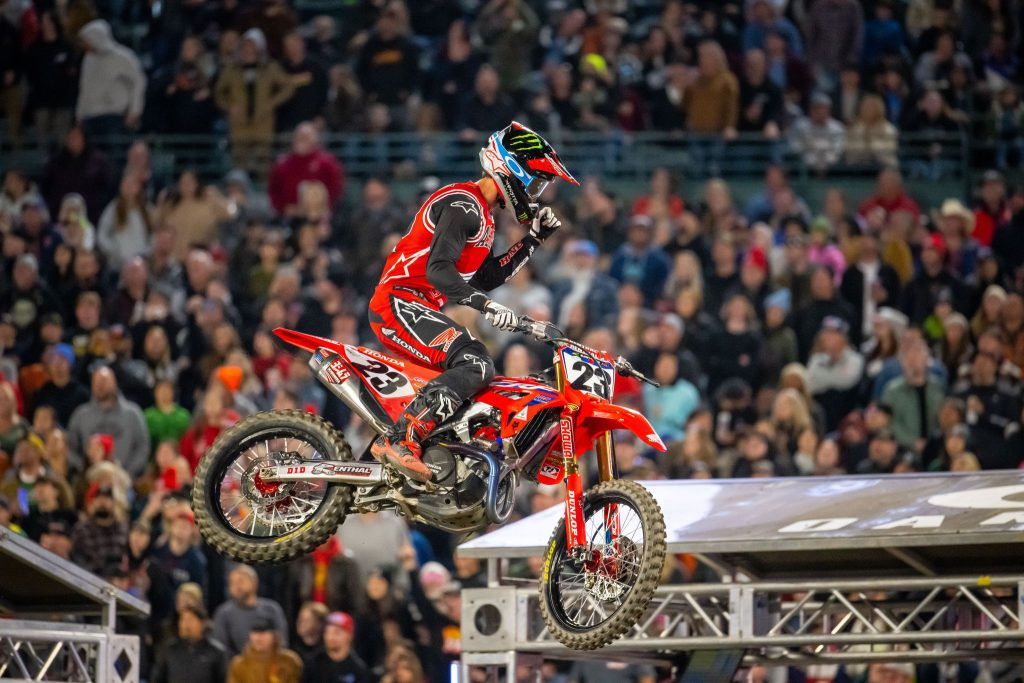 Chase Sexton: Gisele looked great and to me a third place is just right where he needed to be. Sure his lap times slipped a little at the end but he hung in as the top five were all within 10 seconds of each other at the finish! Chase's (skimming) whoop speed looks better than last year  but he did get pulled a little in that area compared to Eli, but I feel like he was the next best rider in the whoops come main event time. Chase needs to get through Oakland's upcoming mud race to ensure the title doesn't get too far out of grasp. Chase is also good in the mud in case you were wondering!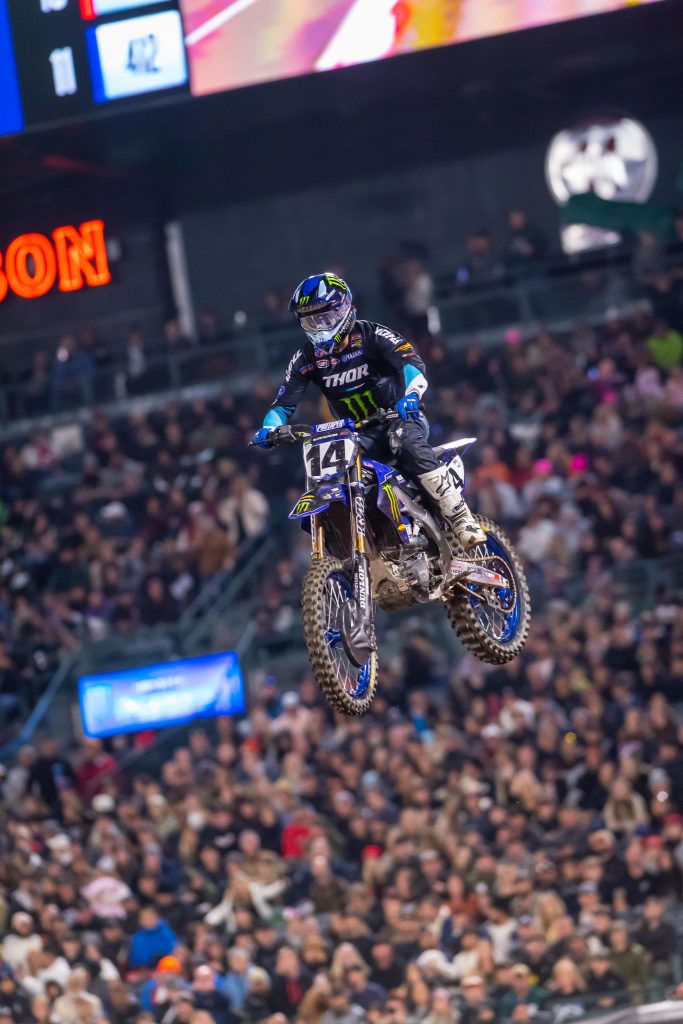 Dylan Ferrandis: Dylan has been on board with the 23 YZ450F since his first time on it. Eli wasn't as stoked on it as Dylan was, but you can see Dylan getting a fourth in the opener tells us his feelings are real. This is something he hasn't done in the 450 class yet. I do feel that Dylan has that raw Eli type speed and I think we will see that as the season goes. Both Yamahas got great starts (no question that the Yamaha's engine is one of the best), but from what I was told, Yamaha made the engine smoother down low for Dylan because he likes it much smoother/mellower than Eli. The new Monster Energy Star Racing Yamaha 2023 YZ450F even sounds different than the older 2022 version. The bike isn't as loud through the intake. It is still louder than other machines but not near as loud as last year's scary as hell blue bike.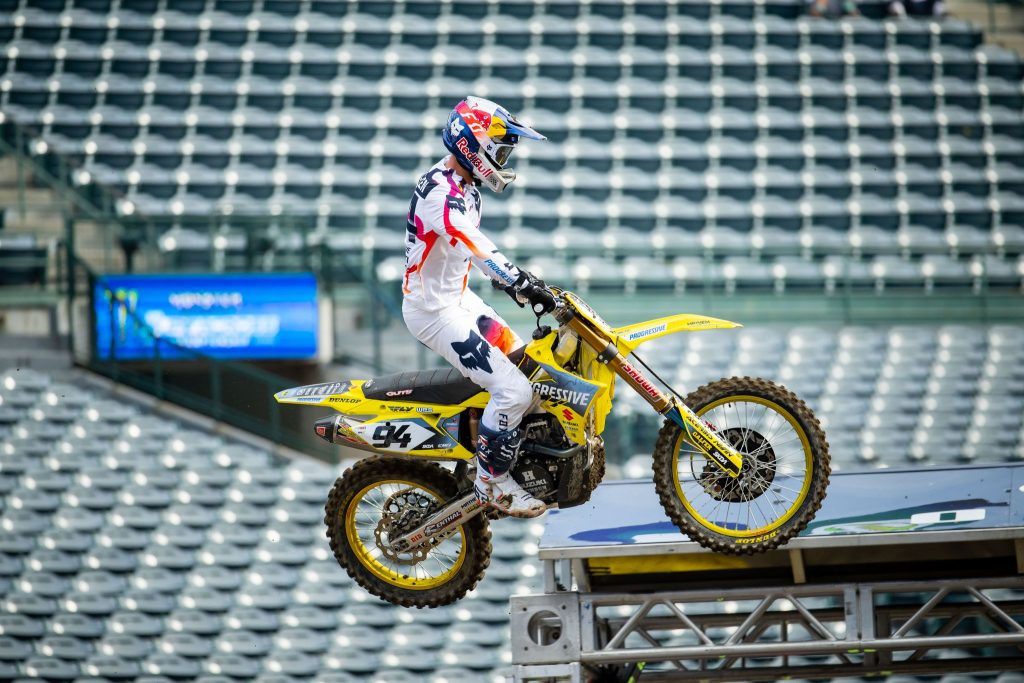 Ken Roczen: I've heard so many people say that Ken didn't ride good, but I think he rode great! A top five in the first damn race of the year is just fine. If you would ask any rider if they get gifted a top five before the race even started, they would take it. Jamie from Twisted Development is doing the engine and ECU's for the HEP Suzuki team and he said Roczen didn't want anything from him all day. He said the bike was fine and he didn't want a thing done to it! THIS IS UNHEARD OF FROM ROCZEN! So, lets all chill down on 94 and see how Oakland goes. Oakland has been good to Roczen over the years by the way. Can he ride some mud? He's no AP7, but he is pretty damn good!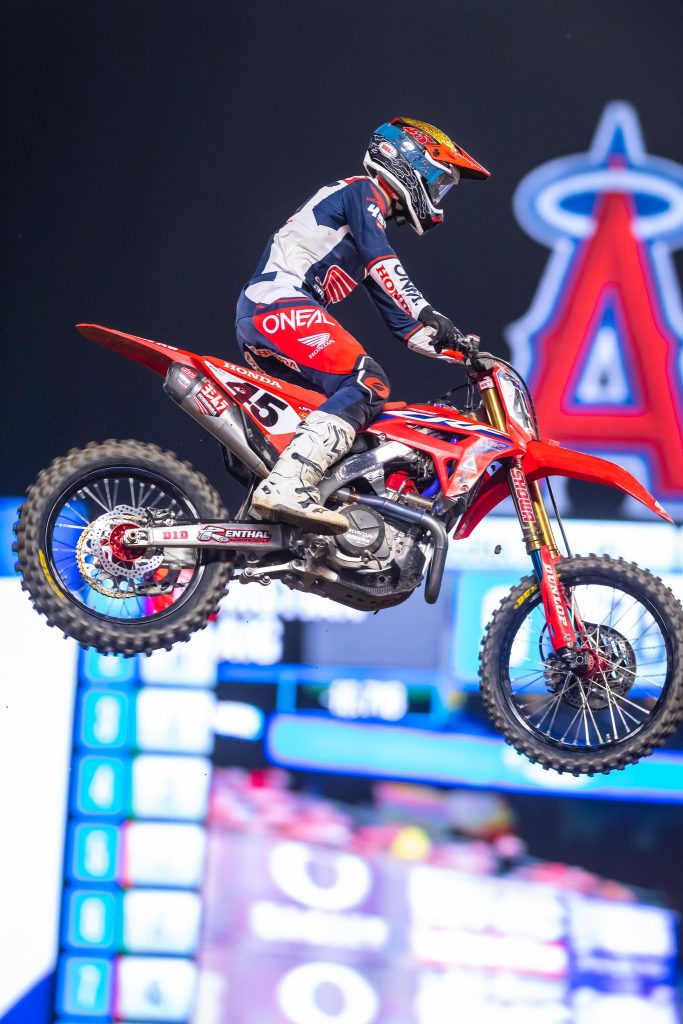 Colt Nichols: A sixth place! WHAT? Looking like Wil Hahn and Nichols combo is working out great. I spoke with Colt while testing at Pala before Anaheim and he said he likes the situation he is in as there is ZERO pressure on him to win. Having a laid back guy like Wil around only can help! Wil also knows a thing or two abut being a tough SOB so having that rub off on Colt is a good thing. I think top 5's are a real thing for Colt in 2023, but let's keep him off the ground, Wil!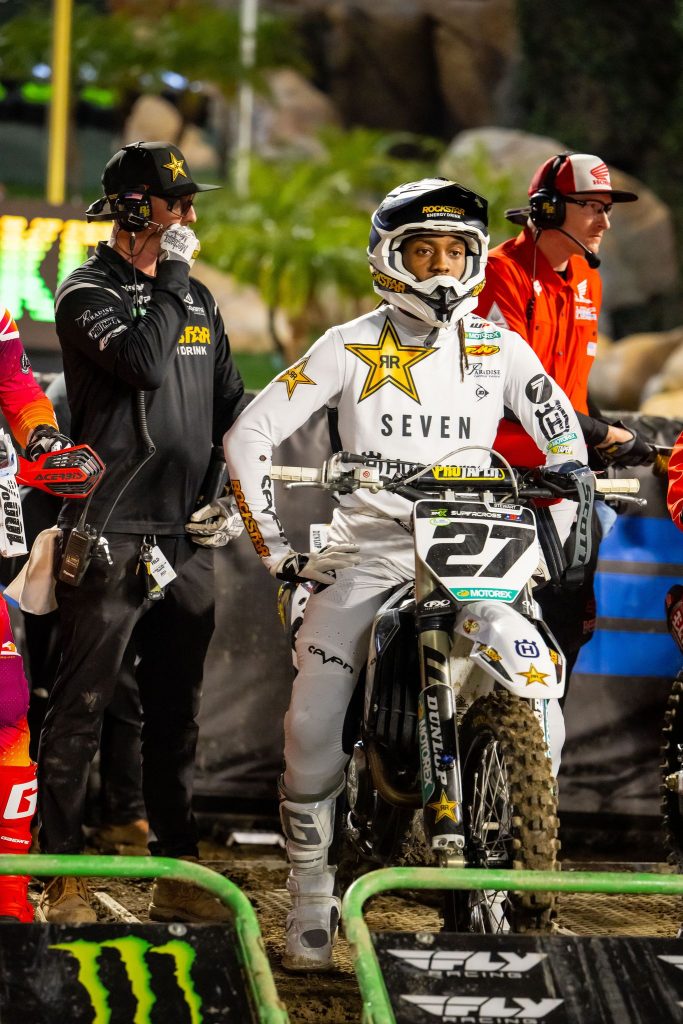 Disappointments In The 450 Class: Some of the disappointments to me would have to be the Rockstar Husqvarna riders, Christian Craig and Malcolm Stewart. Both looked great in qualifying but CC had a big crash in the whoops of all places and Mookie took a front flip over the on/off. Both were scary crashed but will live to fight another day, banged and bruised, but not broken.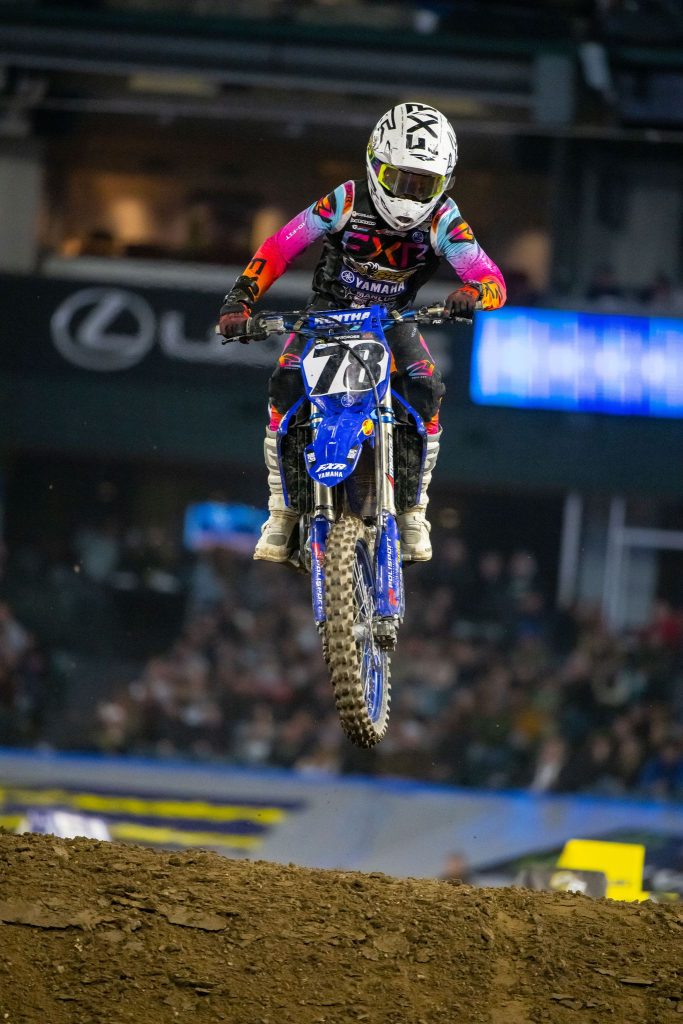 Surprises In The 450 Class: The surprises for me were Colt Nichols as well as Grant Harlan. I would have put Colt around 10th and Grant Harlan not making the main, but once again this proves I suck at predicting riders finishes! Again, just give me a bike to test please!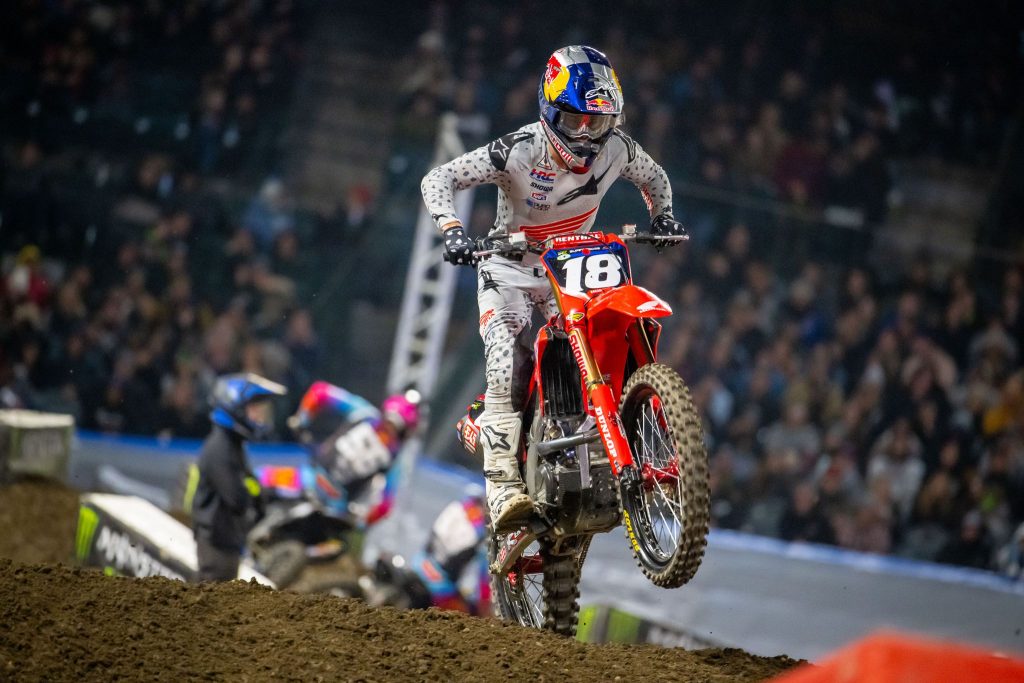 Jett Lawrence: I can't believe Matthes and JT said he didn't look great in daytime qualifying. Sure, the dude crashed but he still was SECOND! I don't what else we can type about this kid that you haven't already heard. I do hear that there were NOT a lot of changes on the CRF250R side of things at Honda. Kid is comfortable, but I feel he will have more completion to this guy below this year.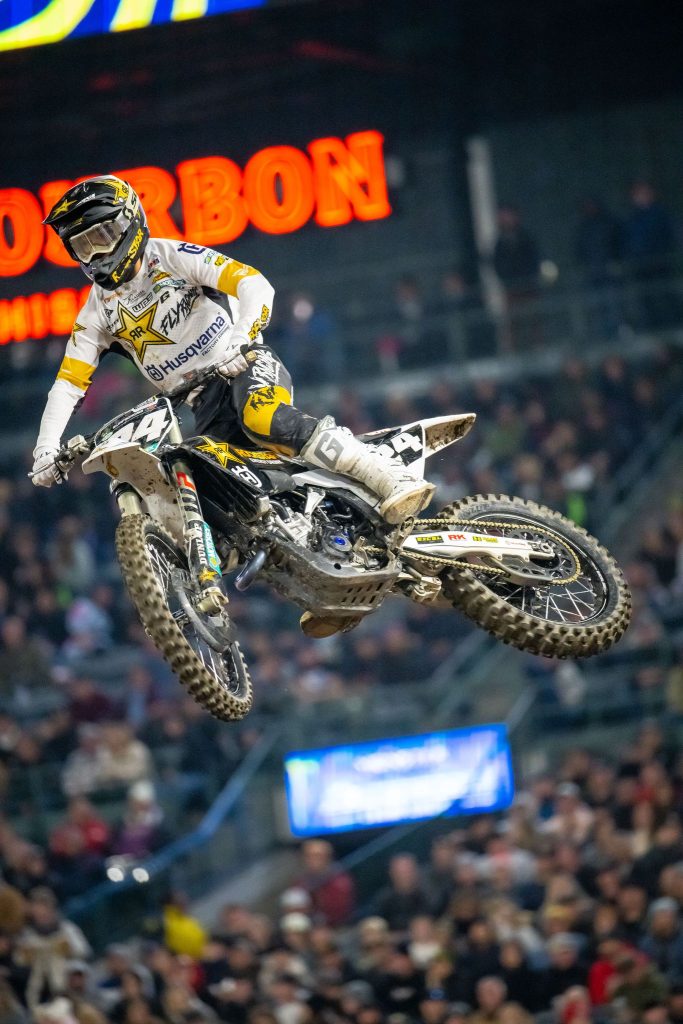 RJ Hampshire: Rick? Rick? Yes, sir Mr. Rick Hampshire was hauling the mail and has some extra speed in the tank for 2023. RJ has been one of the most vocal riders on the circuit when his bike isn't up to par. To me this is what we (as fans) want/need! I would love to know what exactly they are changing and RJ actually divulges some info for us fans! If RJ can stay healthy I think he can still a win or two away from Jett this season!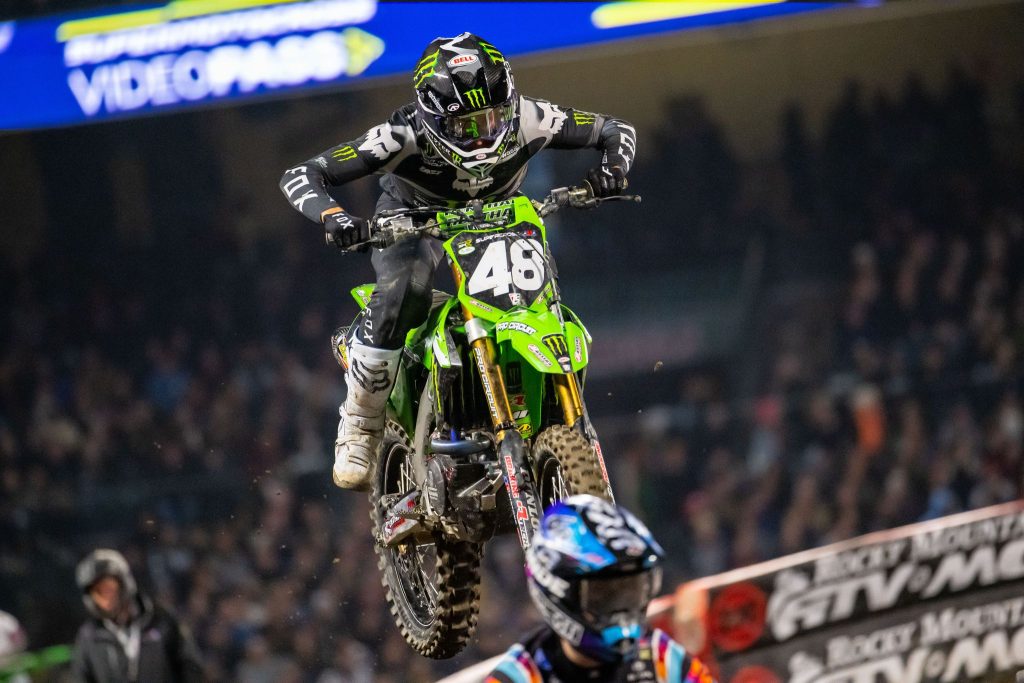 Cameron Mcadoo: People always say "oh MAC is sketchy", but to me he looked in control this weekend. His loose moments were few and far between so this is awesome to see. We don't need a repeat of Charlotte do we, Mac. Great start to the year for 48 and it's nice to have a two year deal in your back pocket when you're busting your ass week in and week out!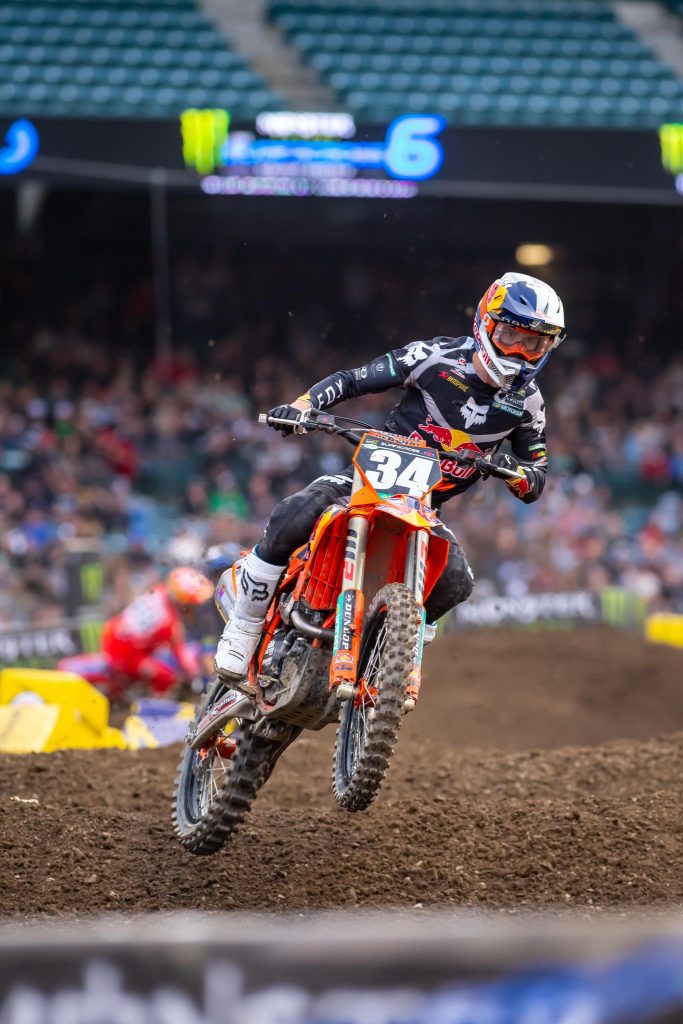 Max Vohland: Mac impressed a lot of us in the press box and to me is 150% better than he was last year. His whoop speed has improved and he also mentioned that his chassis is more comfortable/has better bump touch into the whoops! Look for Maxto threaten some podiums this year.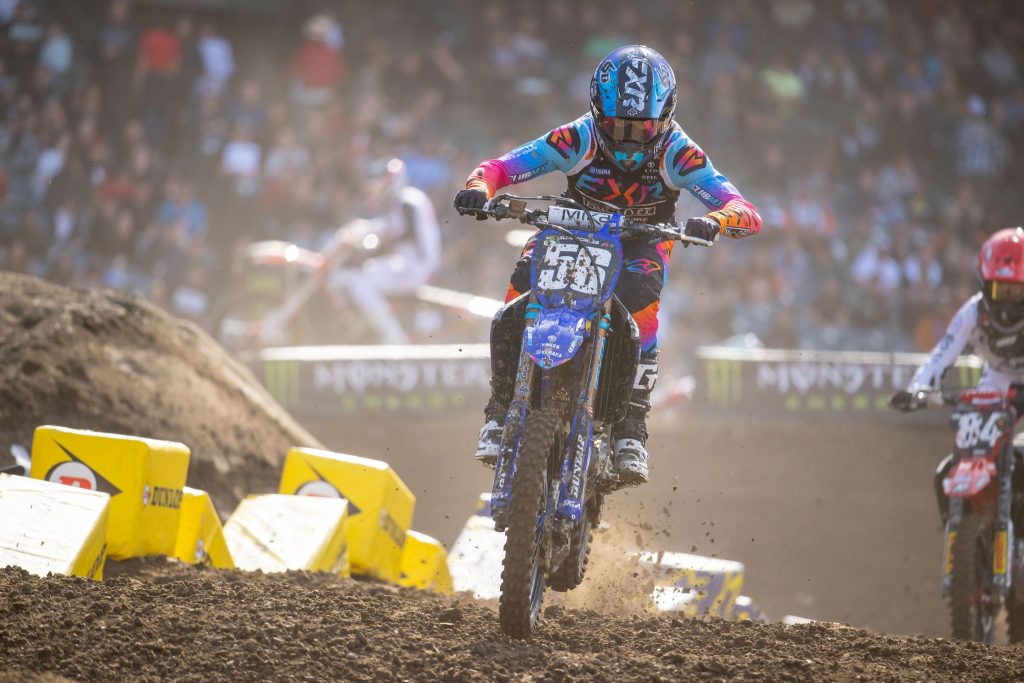 Enzo Lopes: Who had Enzo being the fastest qualifier? No one better raise their hand! Enzo didn't finish off the day with the fastest time but he did manage to get a sixth in the main and has done something substantial really solid now to boost his confidence. The Club MX team has come a long way and yes, these engines are a Twisted Development engine.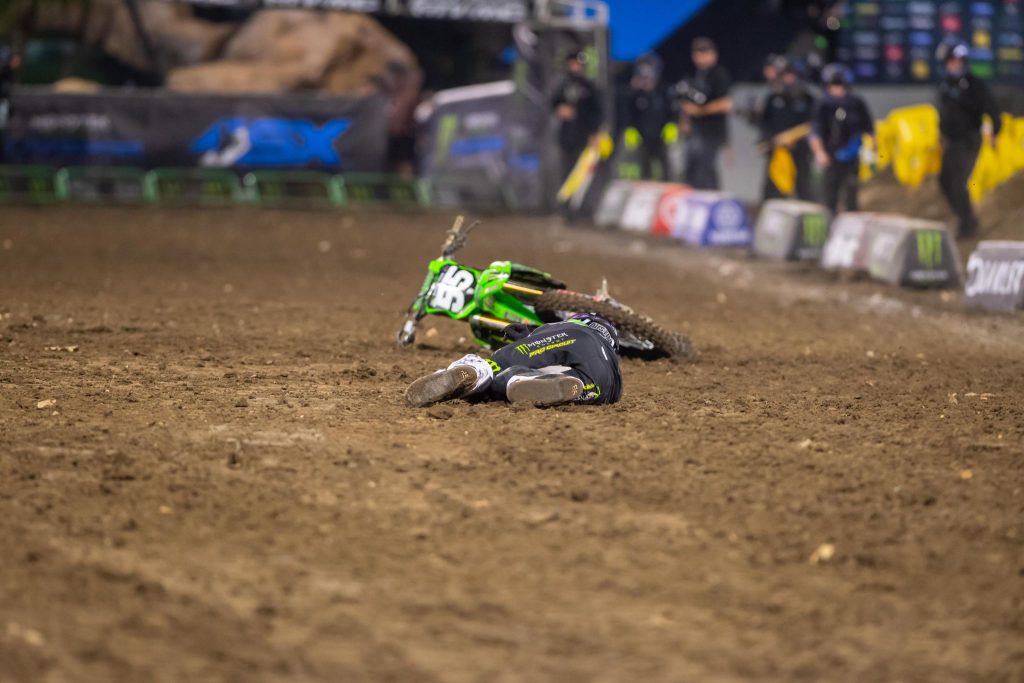 Disappointments In The 250 Class: Phil Nicoletti as well as Austin Forkner got me bummed out man. Forker can't buy a damn break and Phil should be better. I have heard that Austin's knee might not be as bad as we thought. I am hoping for this kid's sake that he gets out of this with only a meniscus tear and bruising but damn that was a hard slap. Phil is dealing with a wrist issue so let's hope he can heal as he goes, but being that he is 74 years old, it might be tough.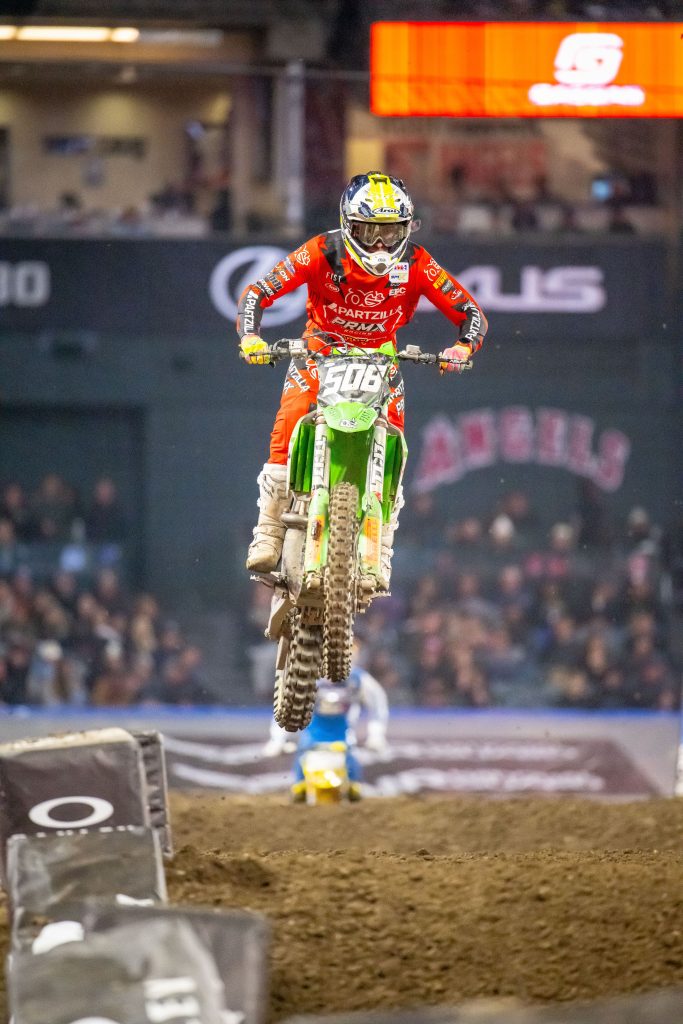 Surprises In The 250 Class: I am going to give this one to Hunter Yoder as he has been A LOT better than he was last year and he is in way more control (on the west coast) of the track than last year's east coast tracks he was racing on.