The east coast swing has started! I personally like the east coast more as a fan than the west as it normally produces better racing. The 250 Rookies were out in full force in NRG Stadium and just when you think Tomac is human, nope he's not, he comes back to win the whole damn thing! Here is Daytime from Houston, Texas.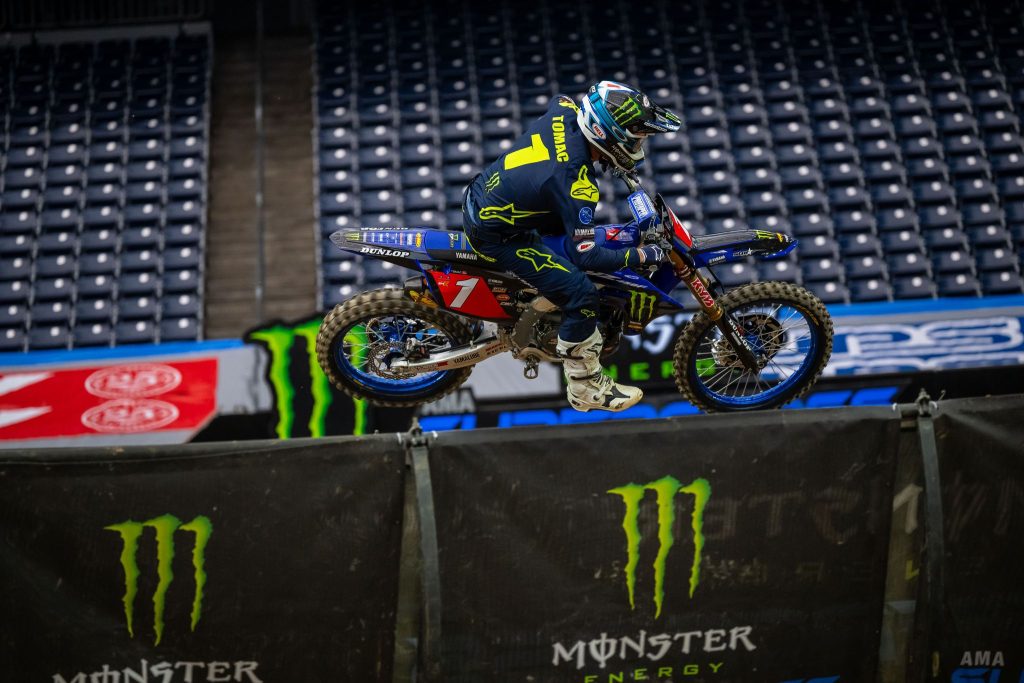 Eli Tomac: To get your ass kicked to kicking ass all in the same night takes a pretty powerful mindset. To relate this in normal weekend warrior terms would be like getting your ass smoked in the first Moto, at your local race, and then all of a sudden figuring out your competition's weakness by the second Moto, then proceeding to put it on him for the overall. This rarely happens in our sport, unless there is crashes or bike problems that force a bad result for the dominant rider. Nothing seems to shake Eli these days. Maybe a few years ago getting beat by Chase (if he was around) as bad as Eli did in the heat race would have hurt him in the main, but it seems like this is Eli's championship to control, no matter how blown away we are about Sexton's raw speed!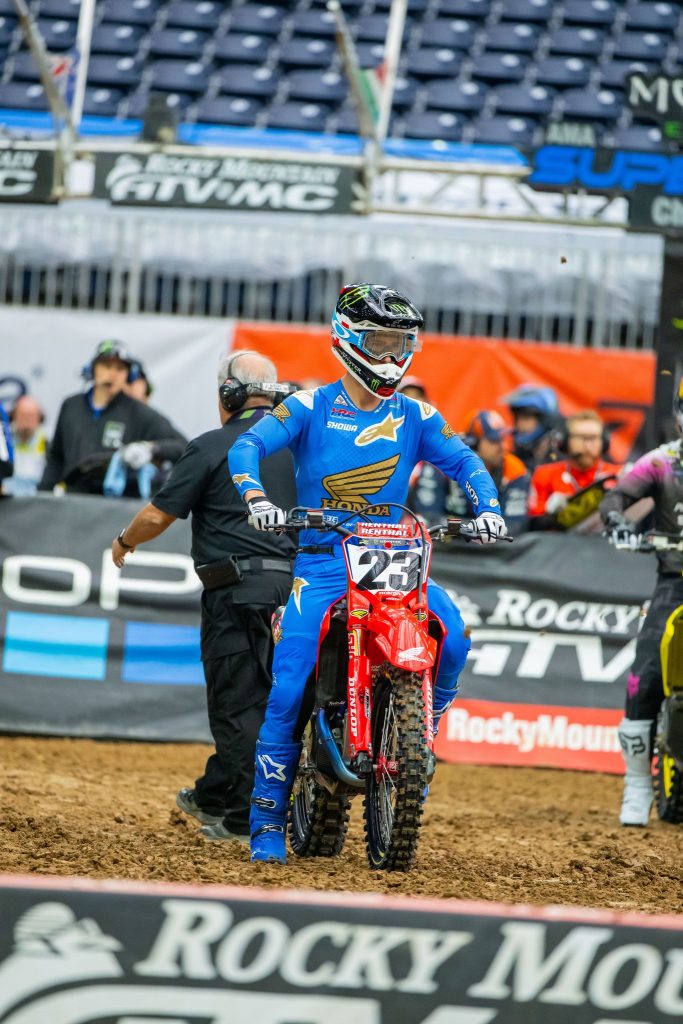 Chase Sexton: Chase did what he had to do. No hate comms! I mean he rode great in the main as well, but I think the sand kept Chase from beating Tomac. The inside was good for the first few laps but the berm never held and it got blown out. Chase refused to switch lines for a bit and those laps hurt him. The outside was slower at the beginning of the Main but the outside had more integrity and stayed together better in the main. This ultimately lead to Sexton getting beat by Tomac. Tomac's rail the outside (home-track) aggressiveness inched him away from Sexton's clutches.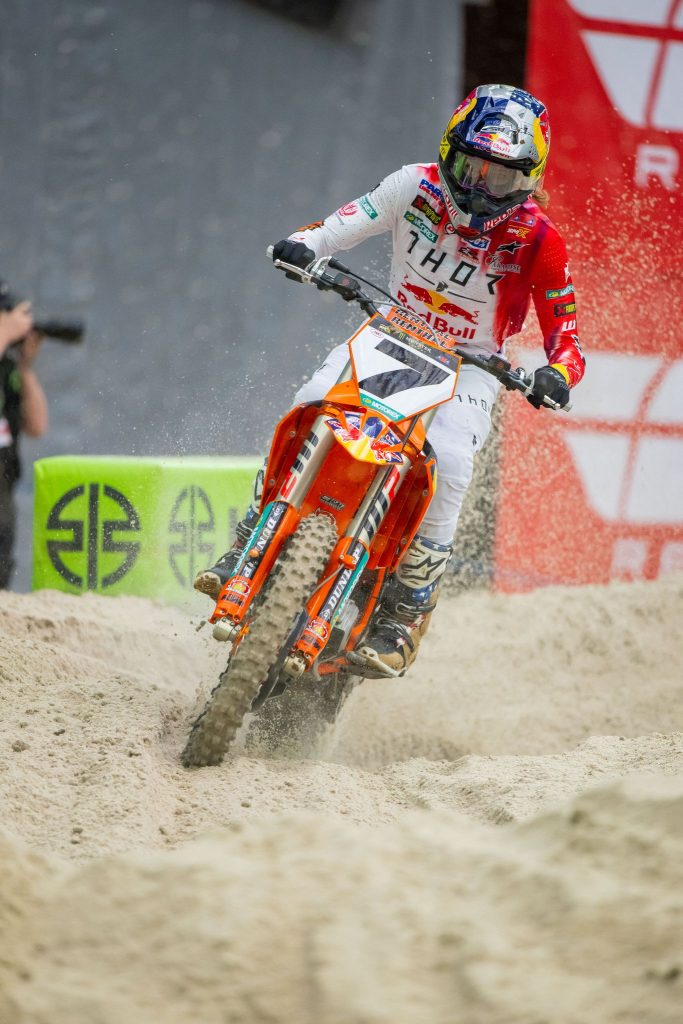 Aaron Plessinger: The number 7 was spunky all day and could of had a podium in Houston. Aaron needs to get good starts and when he does, we know can see the speed we all knew he had. Tough to come from 10th to the podium with the quality of riders that we have in the 450 class! Being back home on the east coast during the week has Aaron feeling sweet so we may see a new number 7 in Tampa as well. We will circle back on this next week!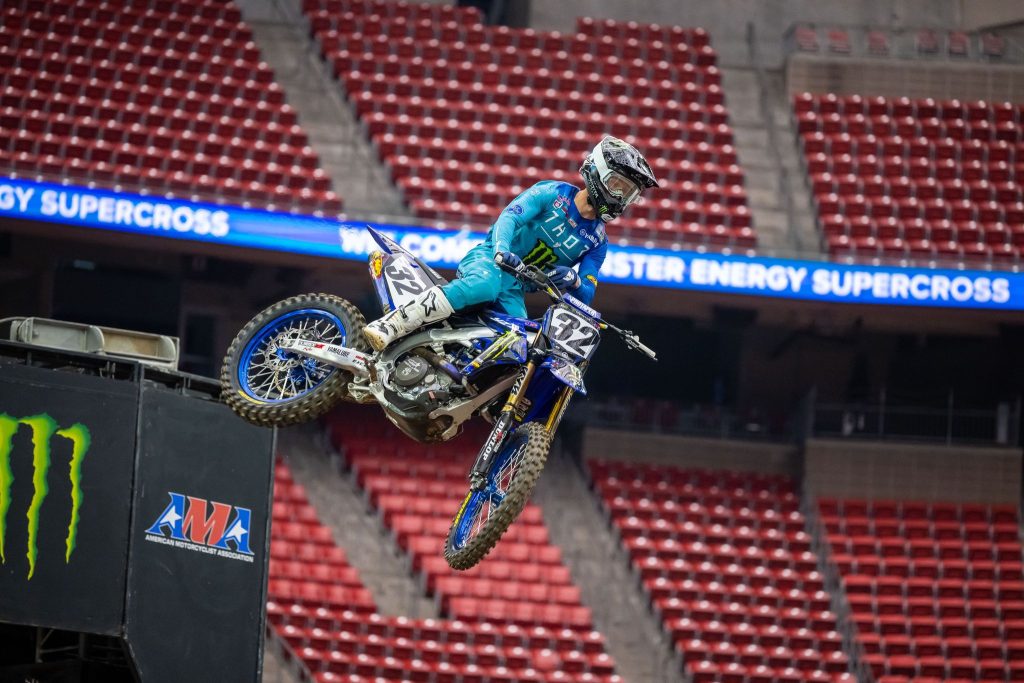 Justin Cooper: Not bad for a 450 rookie. Cooper rode consistent and had good lap times towards the end of the main event. J Coop has this very fluid neutral style that isn't that flashy but looks very strong while on the bike. I liked that he switched up the table over rhythm lane during the main event and I think that is where he inched up on riders near the end of the race. They say he's only racing a few races this year, but I don't see why he shouldn't race more.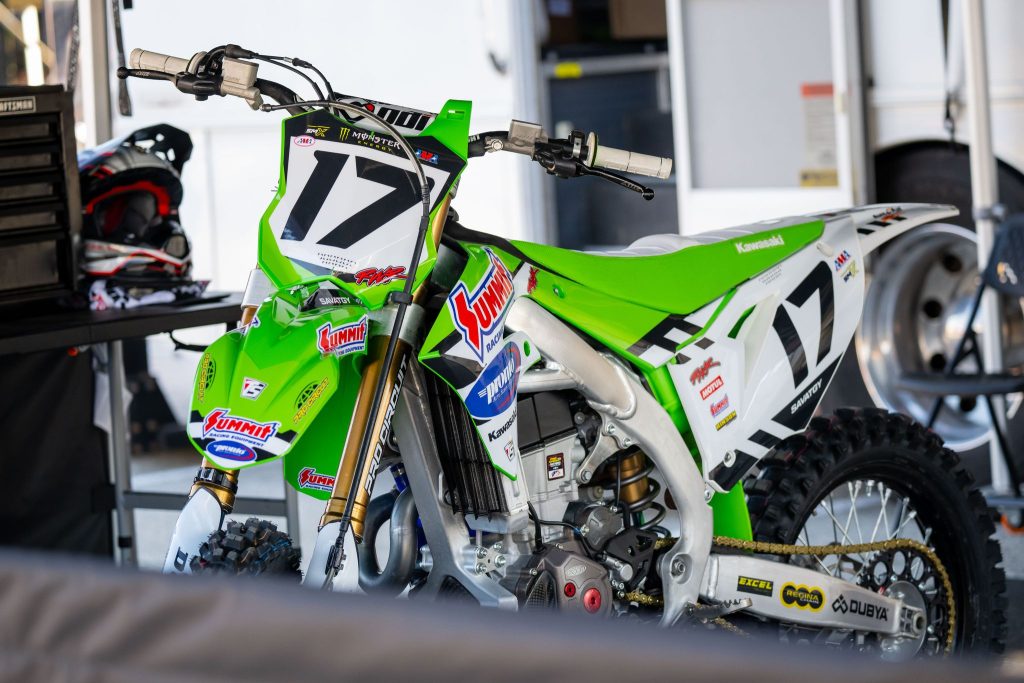 Joey Savatgy: Another rider who is only racing half the series is this dude. A sixth place in qualifying seems like he should stick around. Maybe a fill in spot over at the Rockstar Husqvarna team? This could be happening so let's hope Joey can stick around and put it in the top five, which it seems he can do, given a good start. Joey is on some A-Kit type Showa suspension that is rebuilt by SHOWA during the week. So maybe he does have some special parts inside of these A-Kit outers. Regardless, the number 17 is riding the best we have seen a bit, so let's hope this dry sense of humor human sticks around and races more this season! We need Versatgy in this series!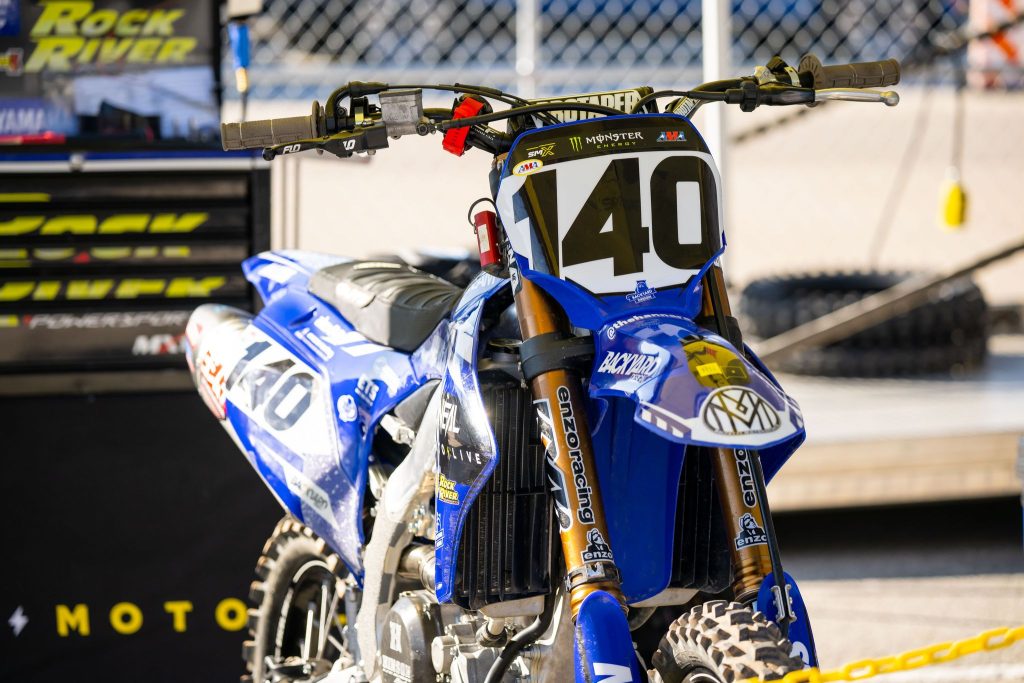 Alex Ray: Ummmmmm. Ehhhhhhhh. Look, the positive is that A-Ray has speed that he didn't have last year. The negative is that we need to make a little better choices on the fly. This is not easy by any means, but I think if his mind can slow the race down a little, there will be another piece to the puzzle added to his riding. Just like Forrest Gump, "that's all I have to say about that".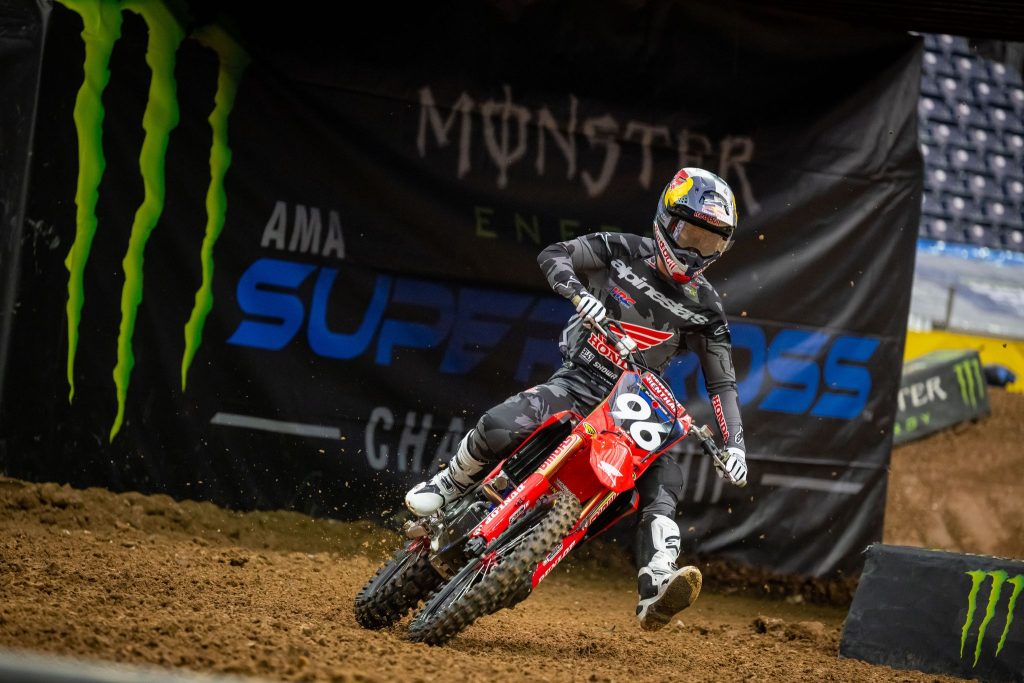 Hunter Lawrence: Jett who? Hunter looked more solid (in racing terms) than Jett to me on Saturday night. Good starts, solid pace and minimal mistakes were made. Jett has more speed but I also think Jett makes some more mistakes than Hunter. It will be interesting to see these two brothers race this season. I think the outcome might surprise some of you.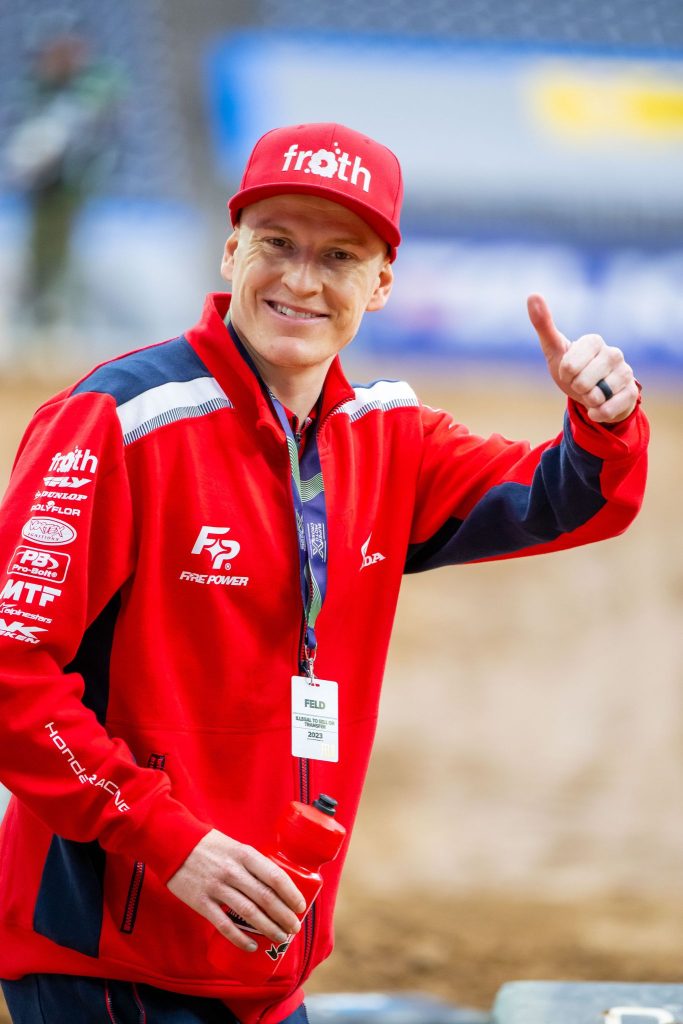 Max Anstie: I knew Max would be top five, but I don't think a lot of us had him fastest qualifier and a podium. Maybe the only person would be Vital's Lewis Phillips. Max is good in whoops, carries great corner speed and the FirePower Honda looks fast eh? Let's hope Max keeps it on two the whole season. I appreciate Max's post race interviews as he seems genuinely happy and he explains things well. Good job to Yarrive and the whole team!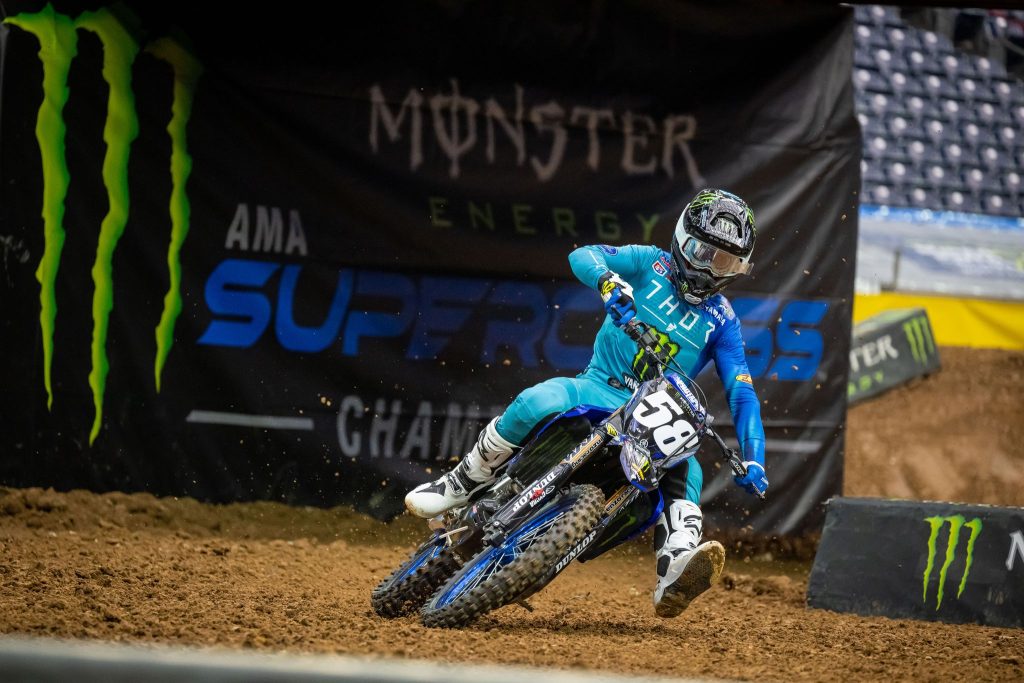 Jordan Smith: The bearded warrior will be a threat this season. A lot of us knew Jordan would be good and a podium is not surprising. Jordan had a time in the sand so if he can clean his main event up then we will see him on the top step of the box I think. Funny how a team can give a rider confidence to win races. Just the persona of this team can make riders believe they can win. Sure,  the bike is good, but I know that the Club MX team bikes are almost as good and those bikes can win races. When a team has been as successful as Star Racing Yamaha has, it makes any rider that is coming over a race winning threat!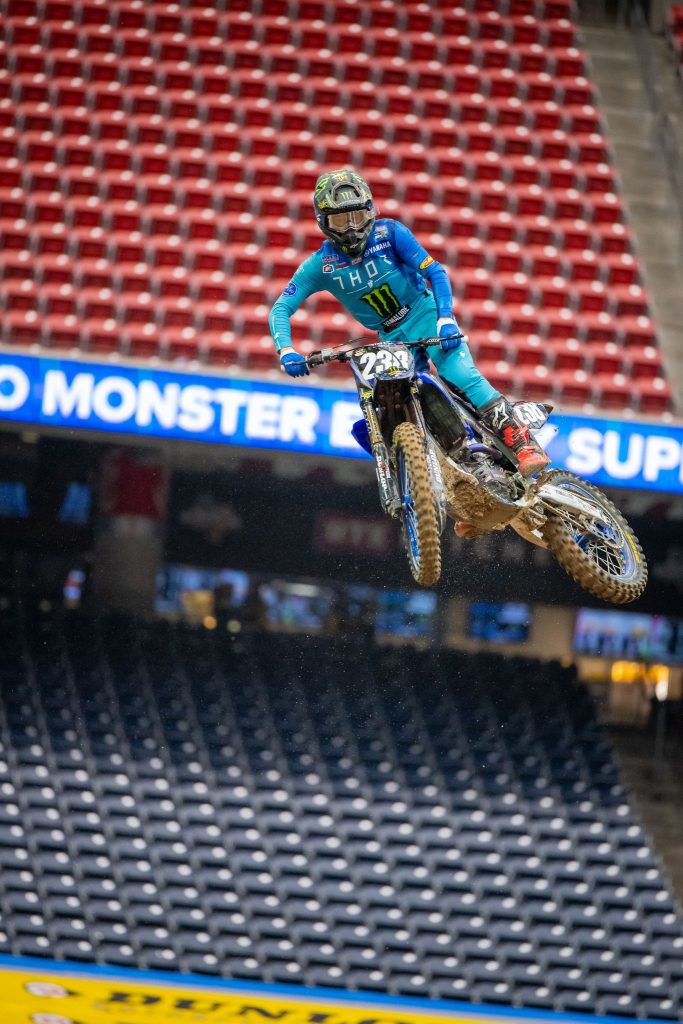 Haiden Deegan: He's here folks! Oh and he's good! REAL GOOD! He is loose and had a moment in the whoops (in the main) but what surprises me the most was his speed towards the end of the main event! Danger has fitness! I beet you it drives these older riders nuts that this kid is smoking them in the main events! I can see a podium this season for Danger Kid!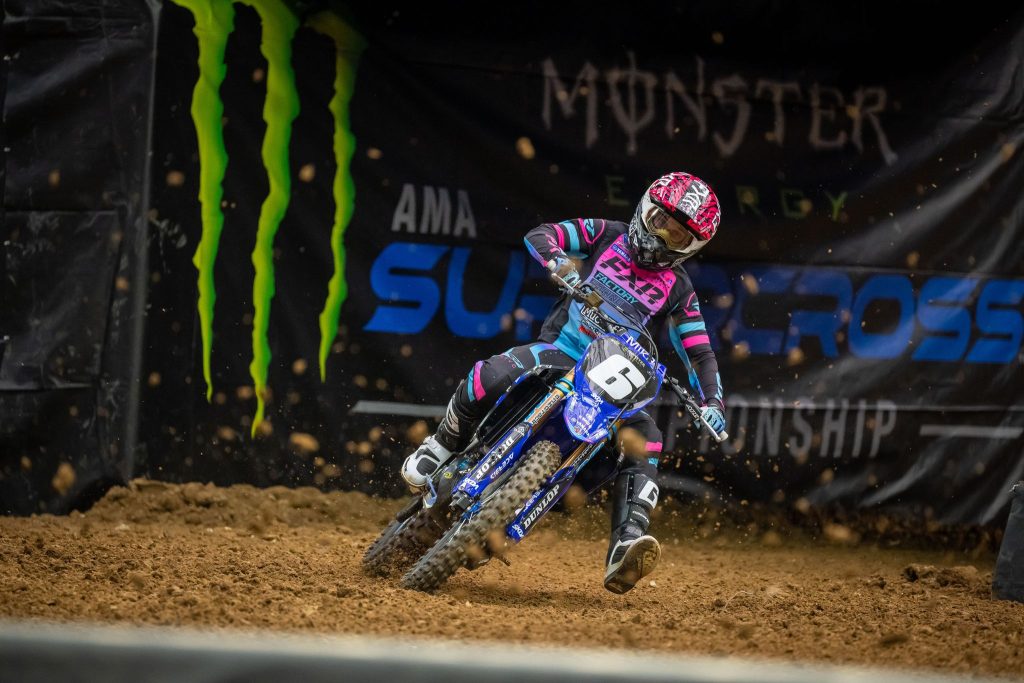 Jeremy Martin: J-Mart is the turkey that is slow cooking in the oven on Thanksgiving. You can smell it and you want to eat it, but it's not quite done yet. However, once that turkey is done, it's going to blow you away and be everything you thought it would be. We just need patience with J-Mart. He did what he was supposed to do on Saturday night! Stay healthy and get the checkers!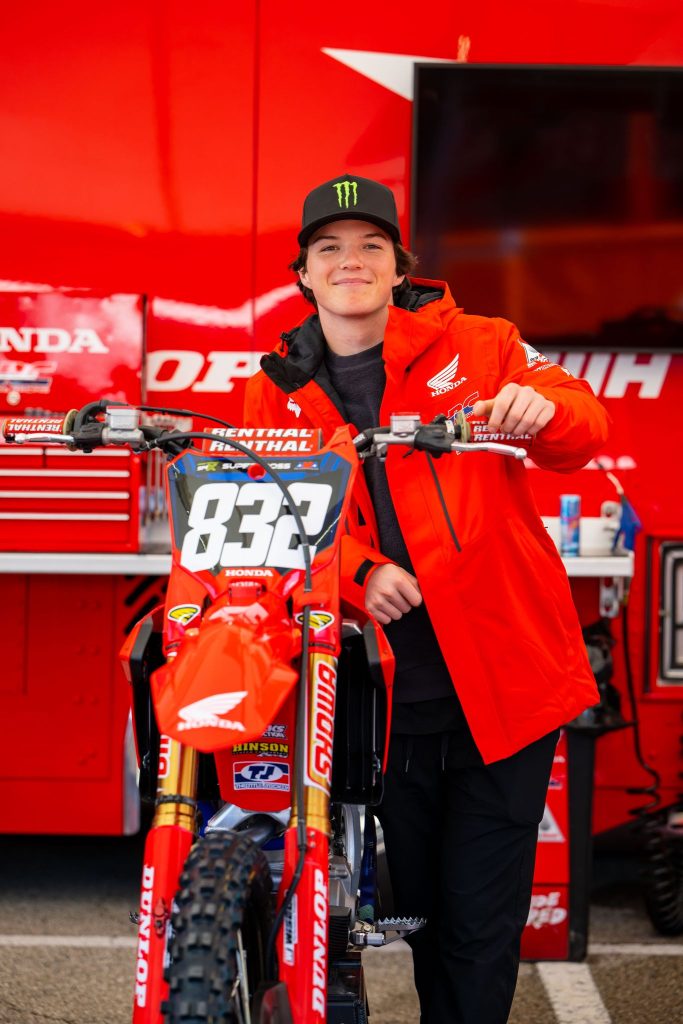 Chance Hymas: Super Chunk had speed and has good starts! The likable Idaho kid will be better than his 8th place shows. Chance is only riding a few rounds as well because the team wants him to get a full outdoor season under his belt. Honda will give him enough time to be prepared for the summer races. However, if the kid gets some top 5's here in the next couple rounds, don't be surprised if he races more indoors!