Chances are you weren't at Steel City this past weekend. Well, after reading this, consider yourself to have basically been there. Go ahead and even tell your buddies you went. Thanks to The Stoneman for the pics.
Chances are you weren't at Steel City this past weekend. Well, after reading this, consider yourself to have basically been there. Go ahead and even tell your buddies you went. Thanks to The Stoneman for the pics.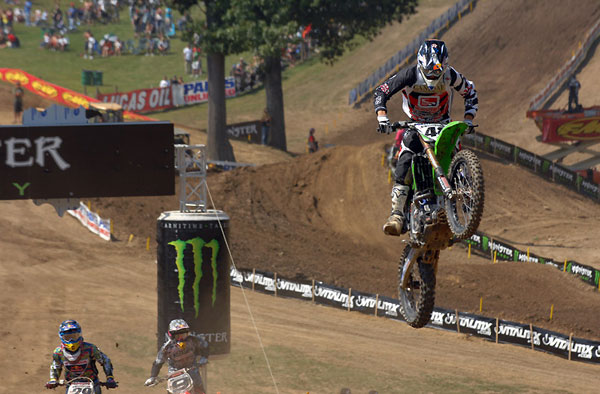 Lookee here, another new winner! Look, it's a toss-up on who deserves a win more at this point-Andrew Short or Tommy Hahn but the moto gods favored Tommy this weekend. It was a tour de force performance in the first moto and then a smart 4th in the second one to claim the overall. Great for T-Hahn and good for his team as well.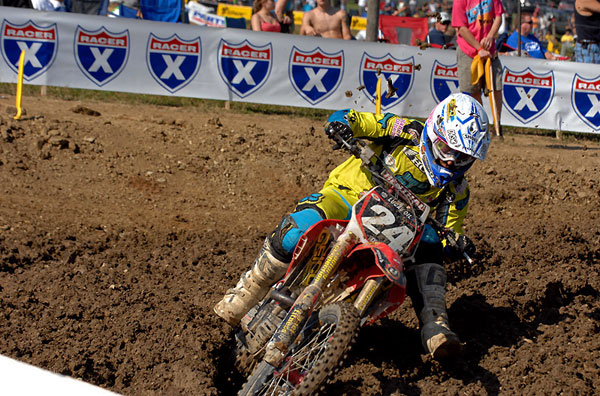 What does Brett Metcalfe have to do to get a win here? He was fast again at Steel City but wasn't able to close the deal. I picked him as my sleeper pick to win the nationals this year and he finished 3rd in the series for the second year in a row. I think the wins are coming one day and maybe once he gets one, he'll get a bunch.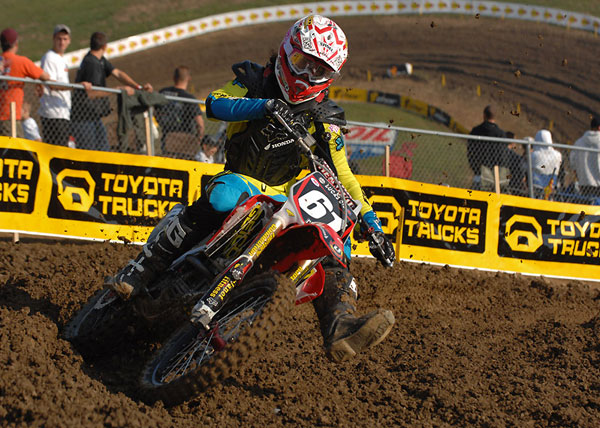 Blake Wharton has been a little underrated this summer. The Texas native finished 3rd OA at Steel City and all in all, had a pretty good rookie season. Overshadowed by his teammate Justin Barcia, Blake has a bright future.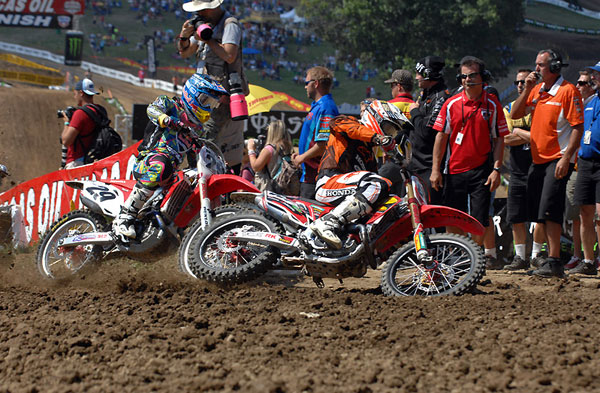 This is the first turn of the first 450 moto. Jeff Alessi continued to uphold the Alessi name and run up front. But that's about where the comparisons with Mike end, Jeff faded bad in this moto to outside the top twenty. That guy with the pink tape on his camera is Guy Booberson of Vitalmx.com fame.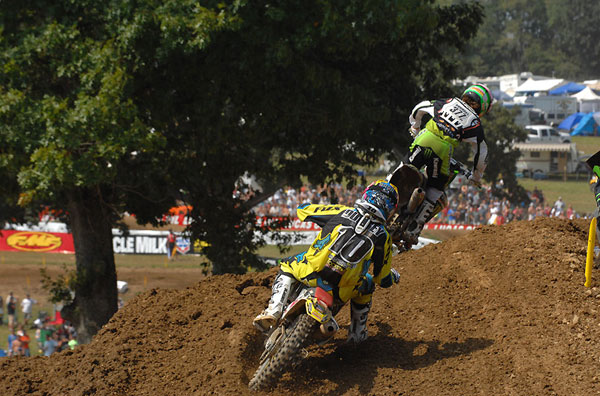 This is about as far as these two got from each other in the first moto. It was ballsy of Ryan Dungey to get in there and battle Christophe Pourcel. You just never know what could happen, a simple fall and a broken clutch lever or something dumb like that and the championship looks different. Pourcel said that he was slowing down in hopes of getting a teammate in there but that never happened. I applaud Dungey for getting in there and showing his rival that he wasn't afraid to mix it up.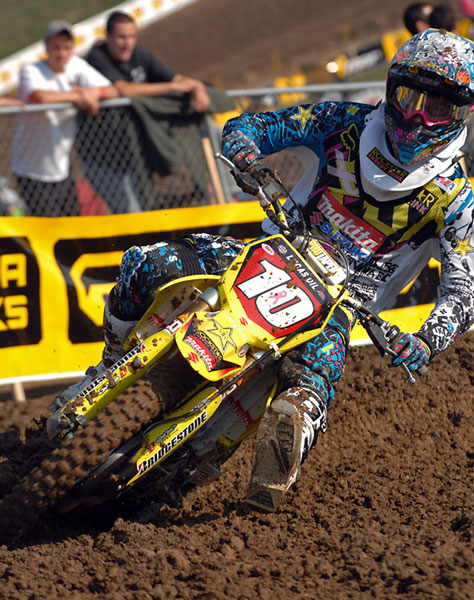 Ryan had quite a year, winning the west supercross series and now the outdoor series. His name will be in the record books forever and now that he's going up to the 450's full-time next year, I'm sure he's glad that he can check off a 250 outdoor title from the list.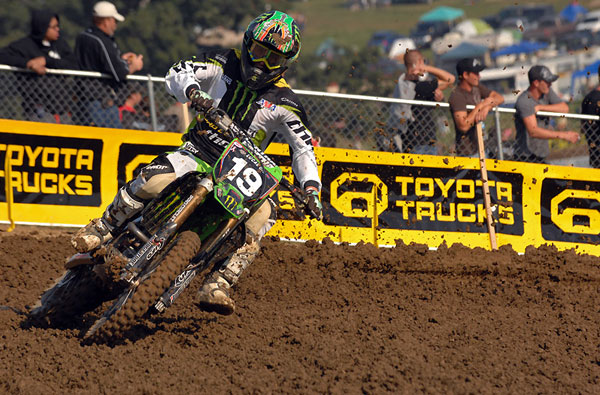 Jake Weimer was pretty good at Steel City. America's hope in the MX2 class at the MXDN showed his usual speed but I think he fell a couple of times on his way to a 4-8 kind of day.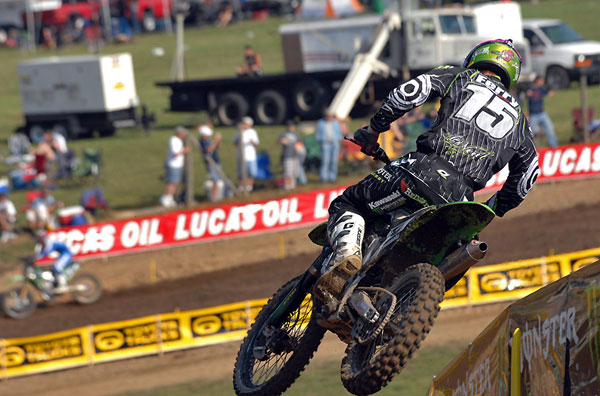 Red Dog got crappy starts and worked his way up from the back. His second moto ride was pretty good as he came from outside the top twenty to seventh. Still, it was not a season to write home about after last years runner-up performance in the points. He's still battling scar tissue issues in his repaired foot.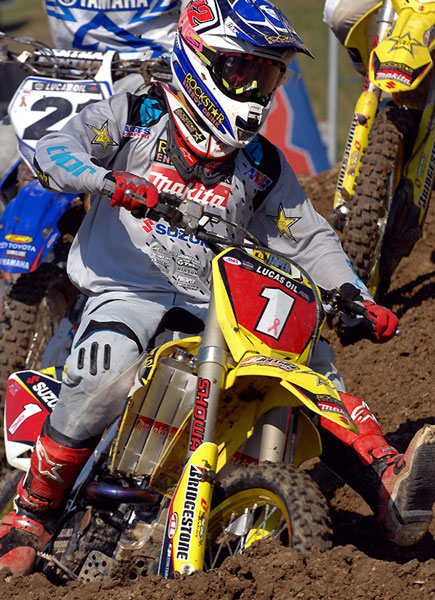 The champ had another off-day at the last round. Reed took too long to get going in the first moto but got Byrner on the last lap to finish second. He tipped over in a rut in the second moto and pulled out shortly after that with dizziness. I heard that he was throwing up while still on the bike. No matter, Reed is the 450 champion and for that, he's a bad ass.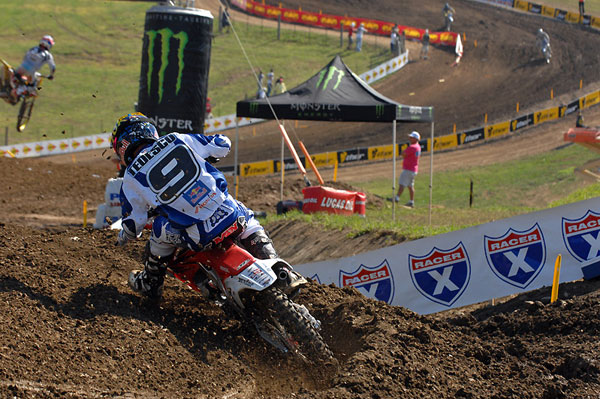 Ivan Tedesco cracked some ribs at Southwick but was still pretty strong this weekend. Ivan was up front in the first moto before dropping back to fourth. Second time out he came from the back to nip Hahn for third. Even though he led in the first moto, I think his second race was much, much better.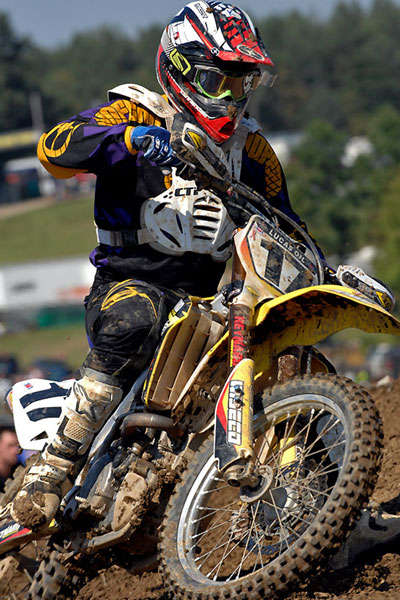 We have seen the end of an era at Steel City. Robbie Reynard DNF'd both motos to not finish with any points this year and may lose his permanent number of 17. A shell of his former self, RR gives you only a few glimpses of his old form out there but I suppose it's good to see him still riding hard and trying to make something happen.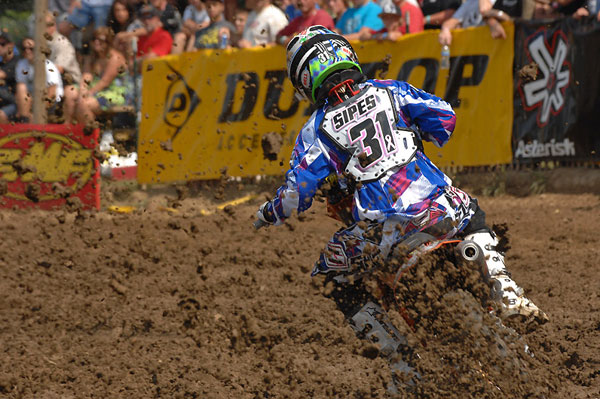 Ryan Sipes was fast in the first moto. This kid just comes out of nowhere, goes fast and then gets hurt. He knows how to ride a bike and has some skills. At Steel City, Ryan ran third in the first moto before ending up 4th OA on the day with 6-5 finishes. A guy like Sipes is going to find it hard next year to get a ride, he's fast but hurt a lot.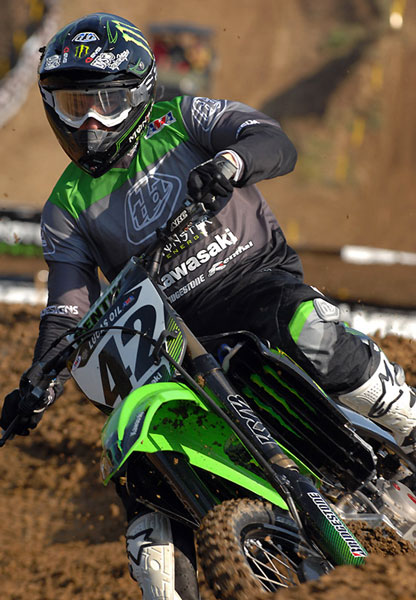 Jake Moss had some problems in the first moto and dropped back from a high of 6th to a 10th. Not sure what happened there but he made up for it in the second moto when he got 2nd. Moss is fast, he's a little scary to watch sometimes because he pins it but I think next year, he'll be top three in west series.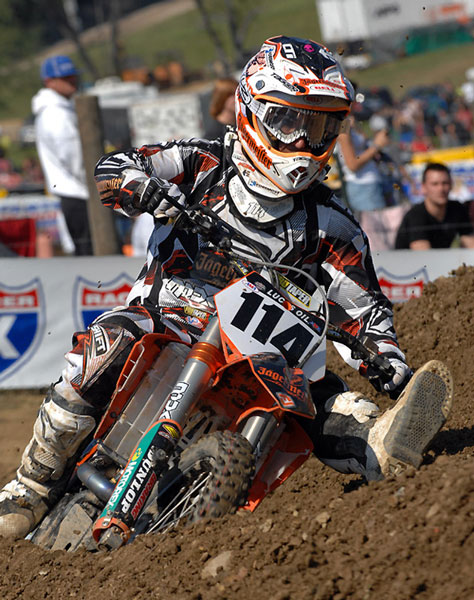 Justin Brayton capped off his KTM career by winning the second moto. Between him and Hahn, there were a lot of happy people around the pits. Both of these guys are good guys and Brayton was higher in the first moto before dropping back with some bike problems. His 11-1 ride was good for 3rd overall. Justin's good people.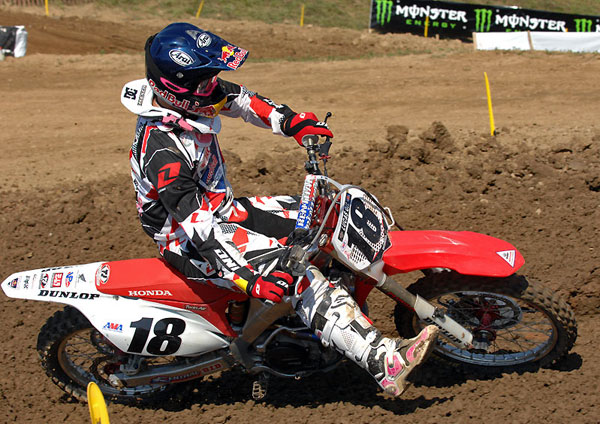 The mystery continues. Davi Millsaps had a great first moto as he came from outside the top twenty to finish 6th, not too far behind his teammate Andrew Short (who led for a while.) It was an awesome ride and I watched him slice through riders and just leave them behind (like Ferry.) He was on the move. Second moto, he was what you would call, NOT on the move and looked really tired out there as he ended up 10th. I can't figure him out, can you? There are people in the pits that say he's hurt and shouldn't be out there and to that, I say stay home then. There are other people that say his bike is no good, but to that I say that you should at least beat your teammates. I like this gear though.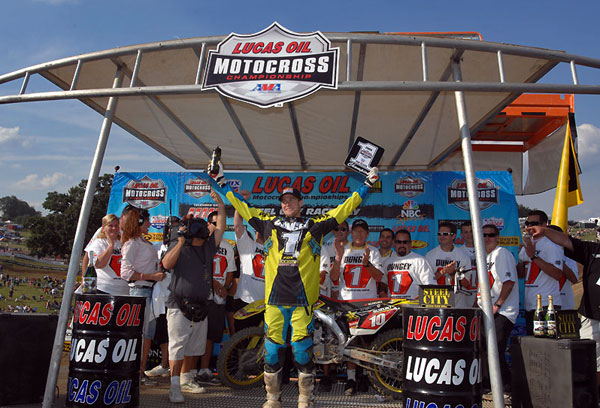 This is what it's all about. A dream come true. Everyone who has ever raced and is reading this knows that this it the ultimate feeling. All the hard work paying off and your family and friends behind you that helped you so much. Congrats to Ryan Dungey.