Let's see how smart you people really are…
Let's see how smart you people really are…
At first I thought it was Thorpe on a Honda 250 because you can't see the pipe on the other side of the bike as well the rider looks taller..which Gebeors was def not. But…upon examing these photos..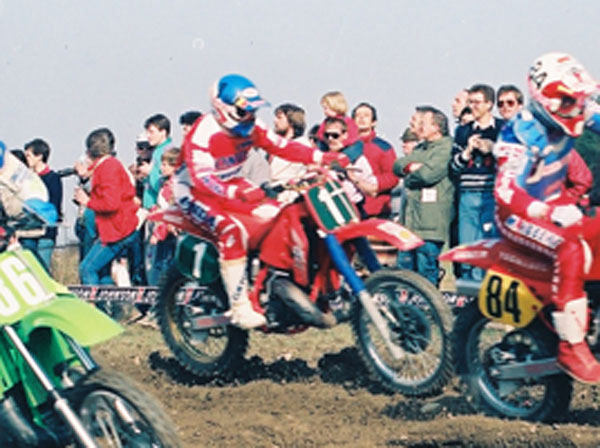 Here's a zoomed shot on another pic in the bunch. You can see he's got '87 fork boots on an '88 CR250. The low-boy pipe gives it away that it's a 250. Geboers won the '87 250 World Championship so it's him right?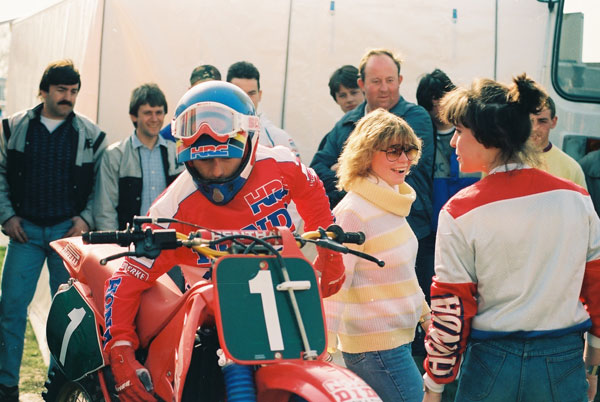 This should give it away, it's Mr 875 himself, Eric Geboers! As far as the track, I have no idea but I do love Sandberm's detective work on the trees!
All of these photos are by Will De Clerq