Thanks to Julian Eyers for these shots. Check out his website for more on this race.
Thanks to Julian Eyers for these shots. Check out his website for more on this race.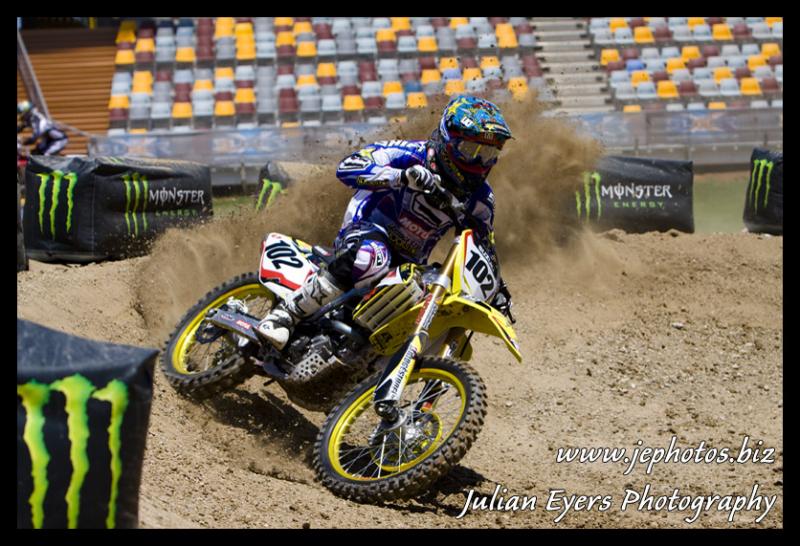 The final round of the Aussie SX series took place this past weekend and with the Lites title already clinched, Matt Moss jumped up into the big boys class. It didn't go well with a bad crash forcing Matt to join brother Jake on the sidelines.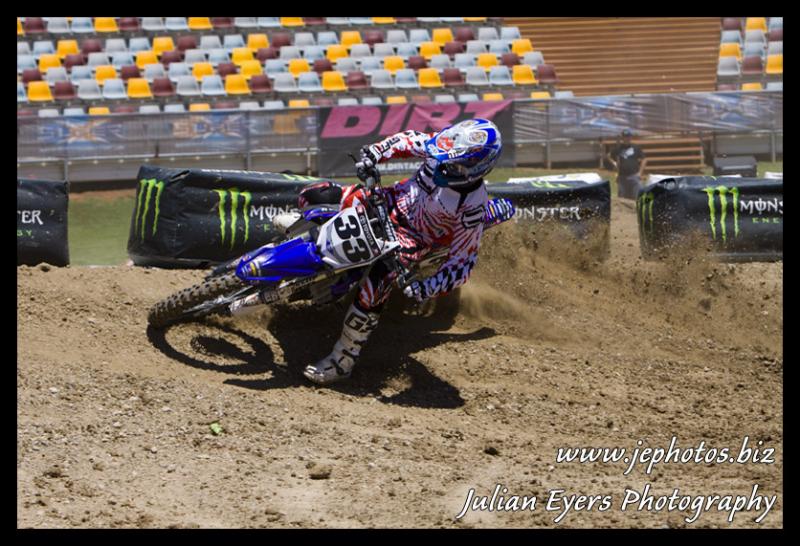 With James Stewart forced out of the event with an illness, there were some spots open for American riders. One of those guys was Josh Grant who was fast but forced to pull out with an injury.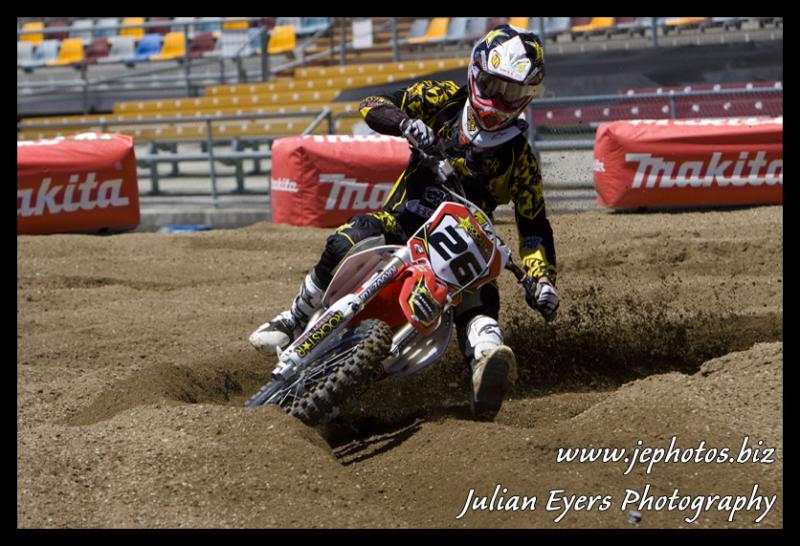 Michael Byrne has been having a tough series after getting on the Honda. Not sure what's up with that but Byrner finished 8th in Brisbane and 9th in the series.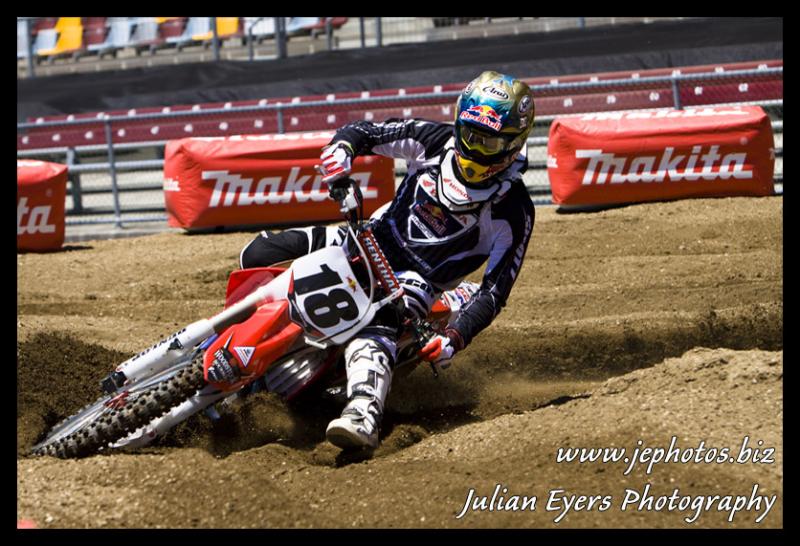 Another fast American, Davi Millsaps, ended up second on the night. This was obviously during practice when there was no rain. Check out the Scott gear on 'Saps! I don't think he's wearing the boots next year though.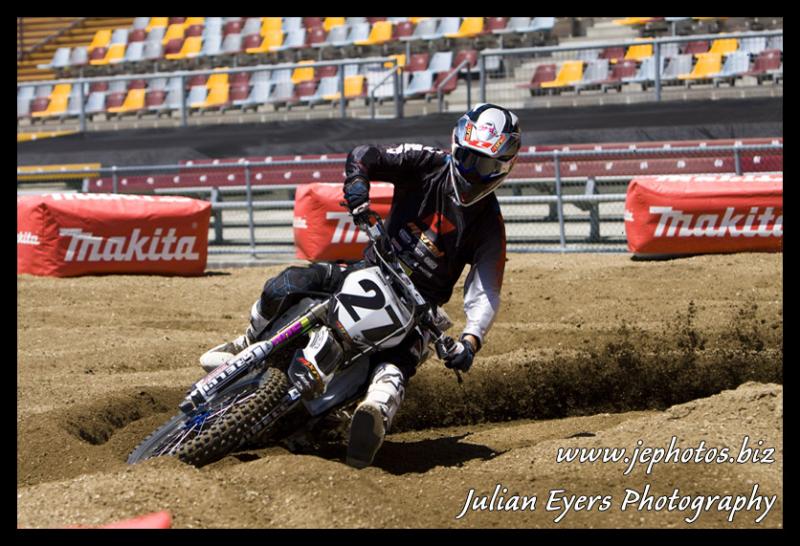 Looking a hell of a lot like Nick Wey, this is PJ Larsen and he rode the 450 class at Brisbane. PJ ended up 6th in the main event in what seems like a good ride for him.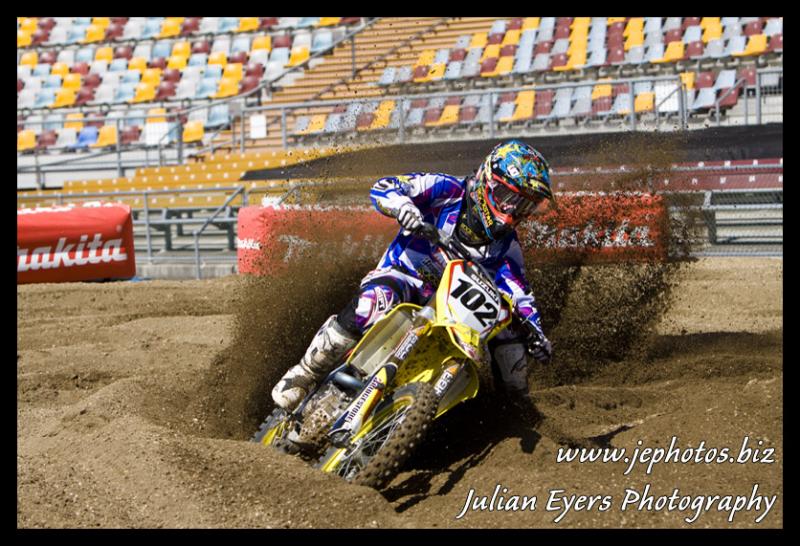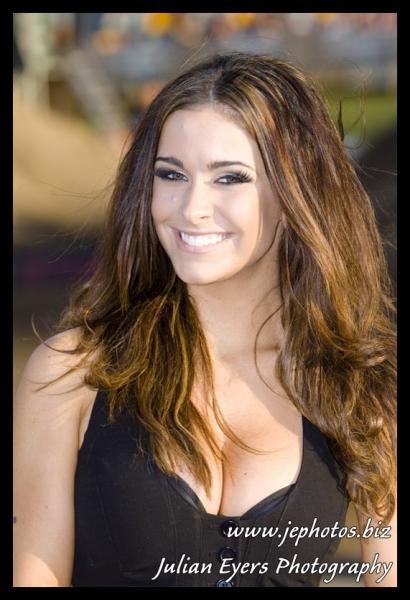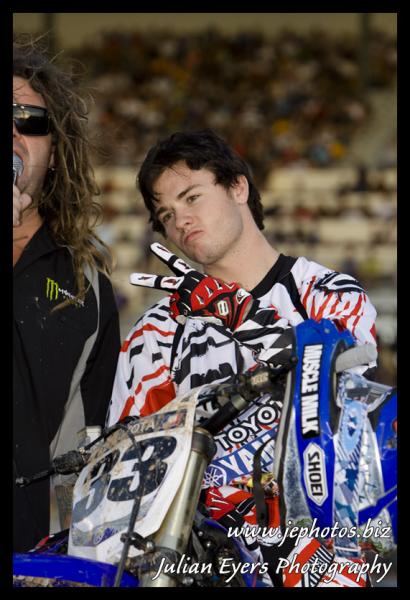 Grant is from the west side in case ya didn't know.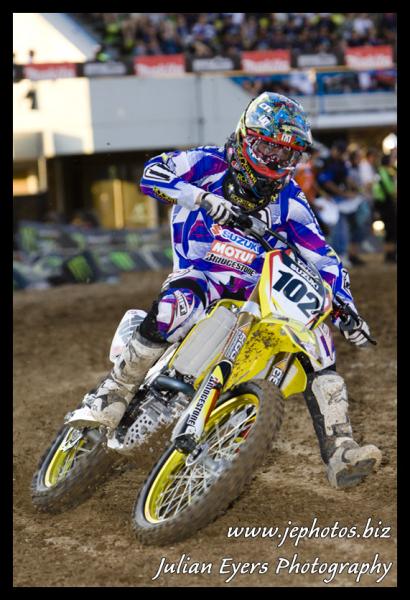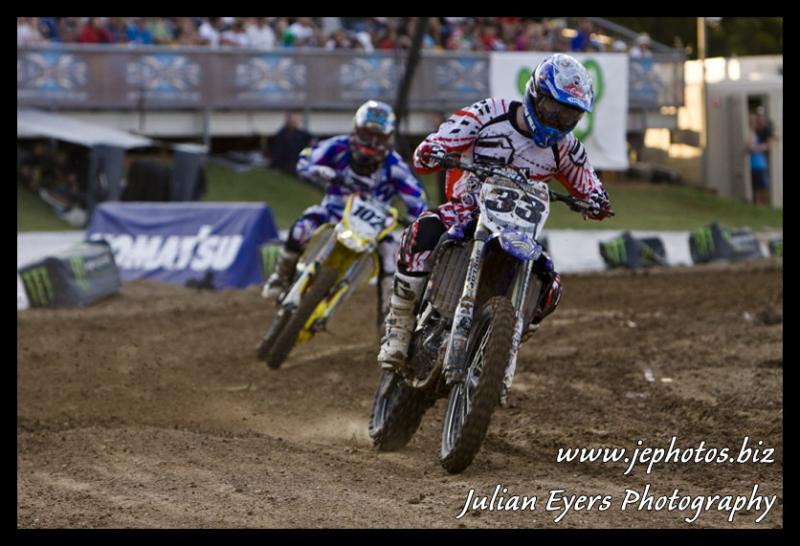 Moss hangs with Grant.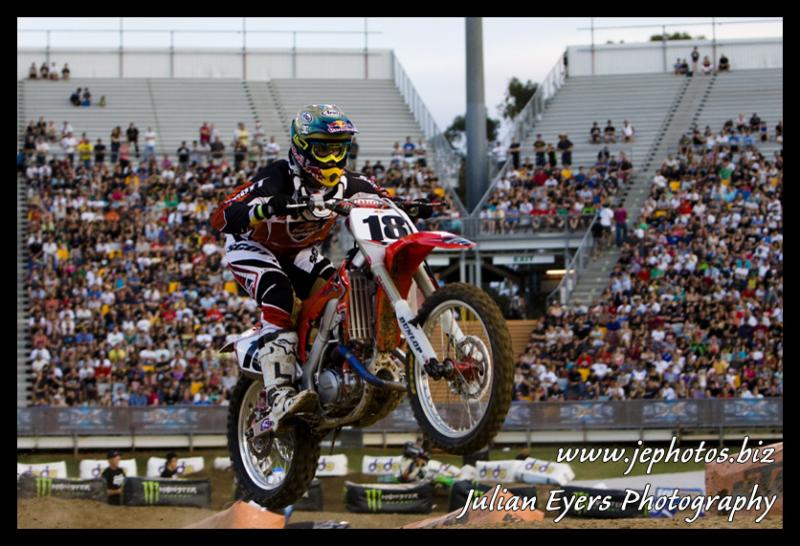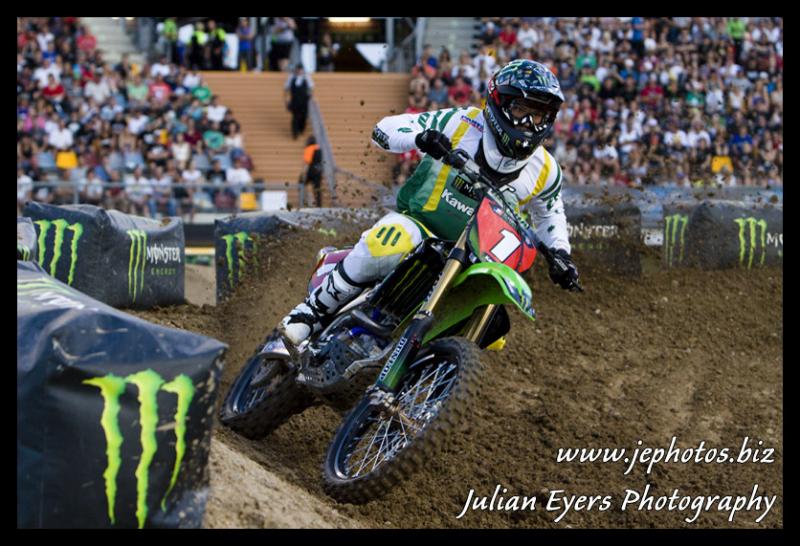 And of course who can forget Chad Reed. Reedy was looking to clinch the series championship despite some tough early races.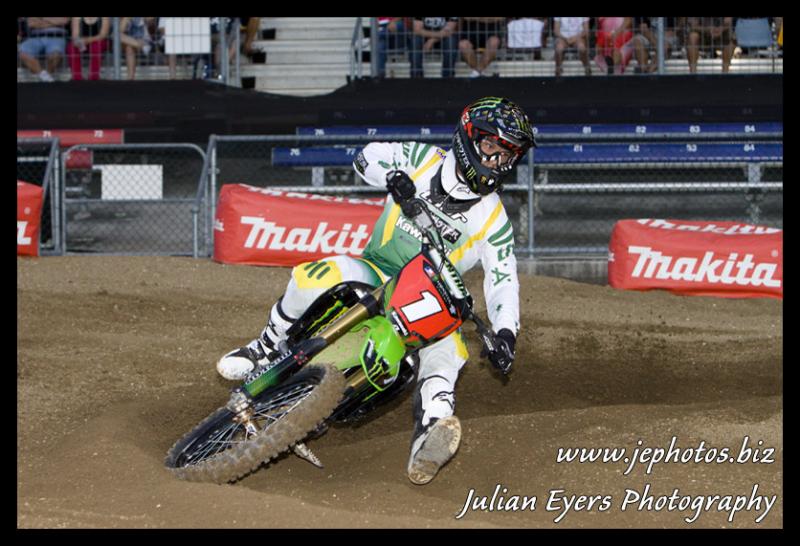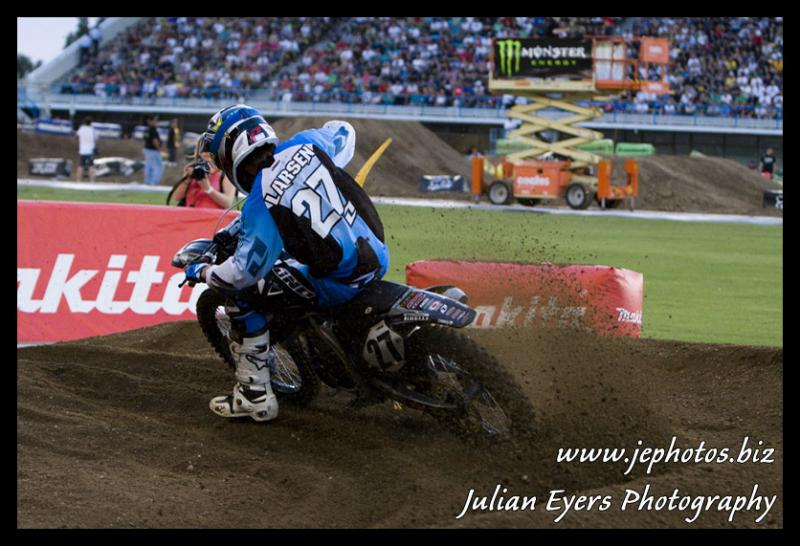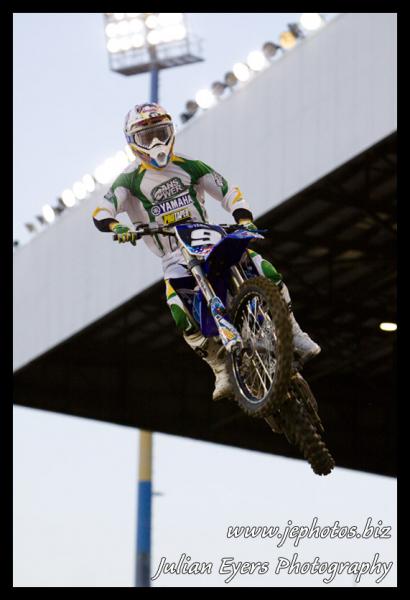 Kyle Cunningham has been playing second fiddle to Moss for most of the series but with Matt moving on up, Kyle managed to win the 250cc class and end up second in the series.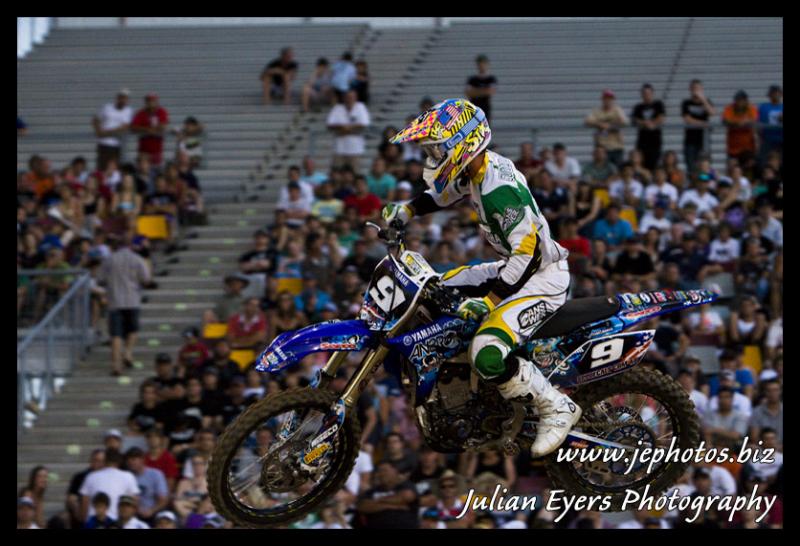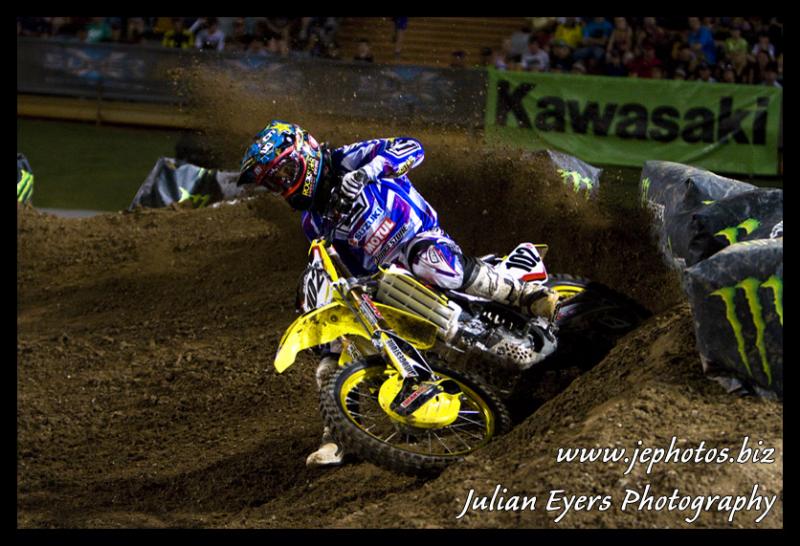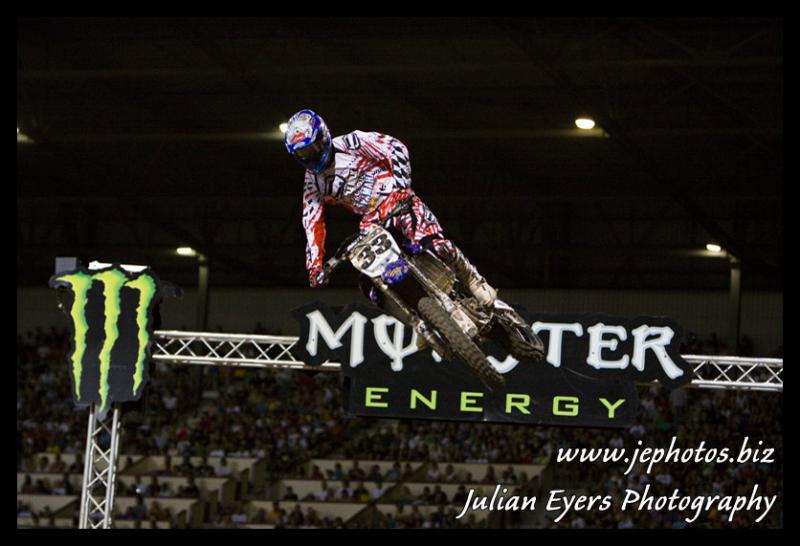 Josh Grant airs it out, he's got great style.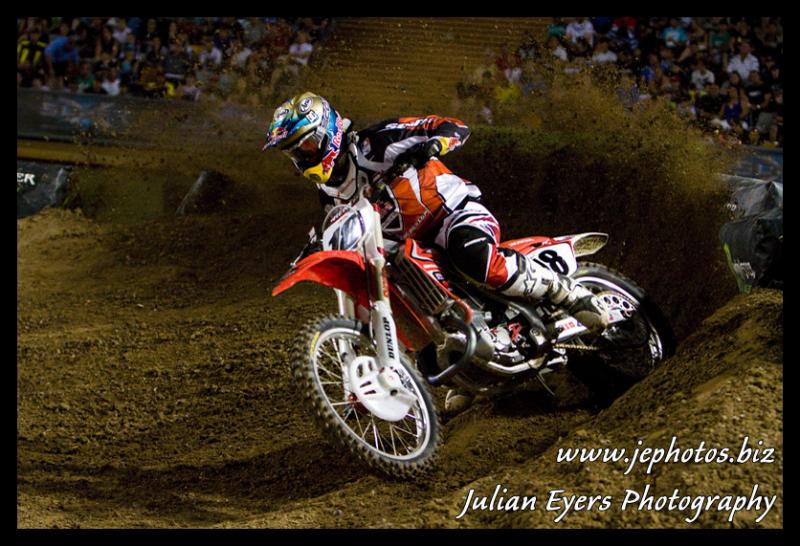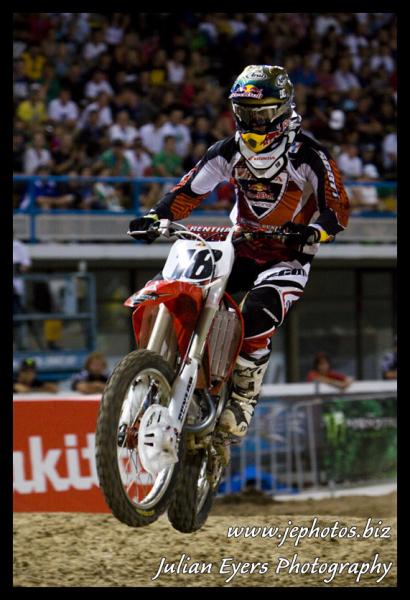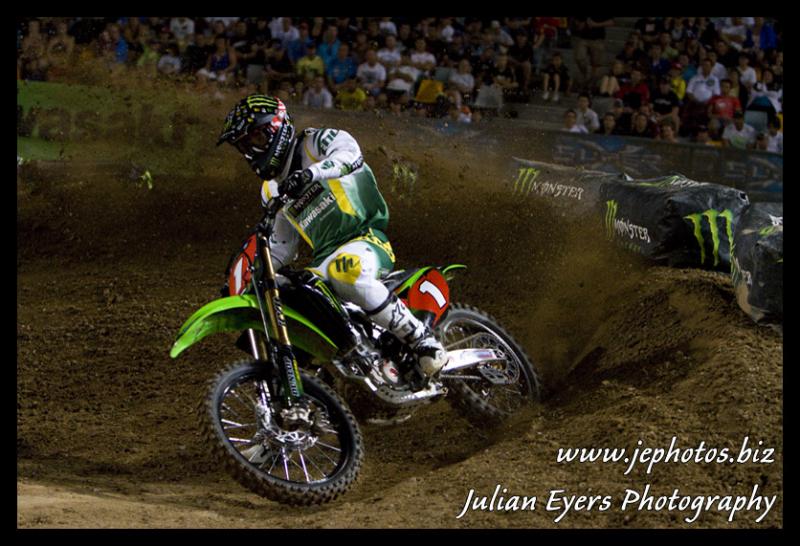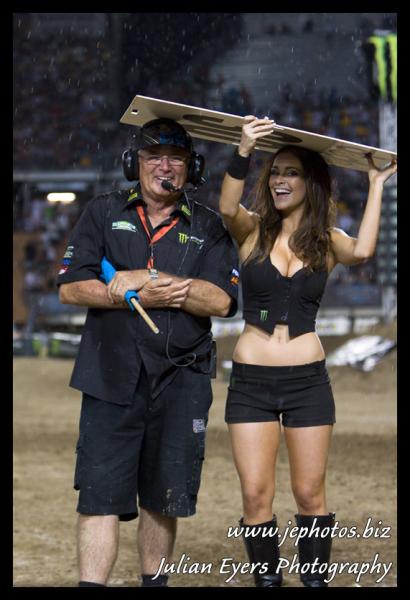 Nice Monster Girl…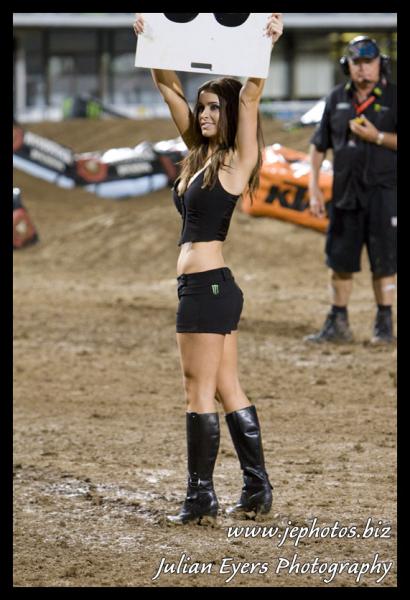 Hopefully this one managed to figure out the 30 second board rules.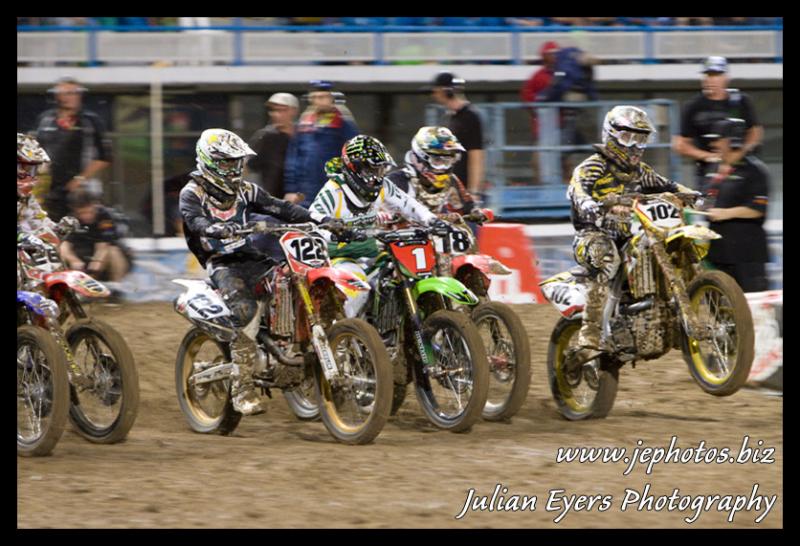 A shot of the start and you can see how muddy it was. Dan Reardon (122) put up a great fight all series and now must jump on a YZ450 for his USA gig.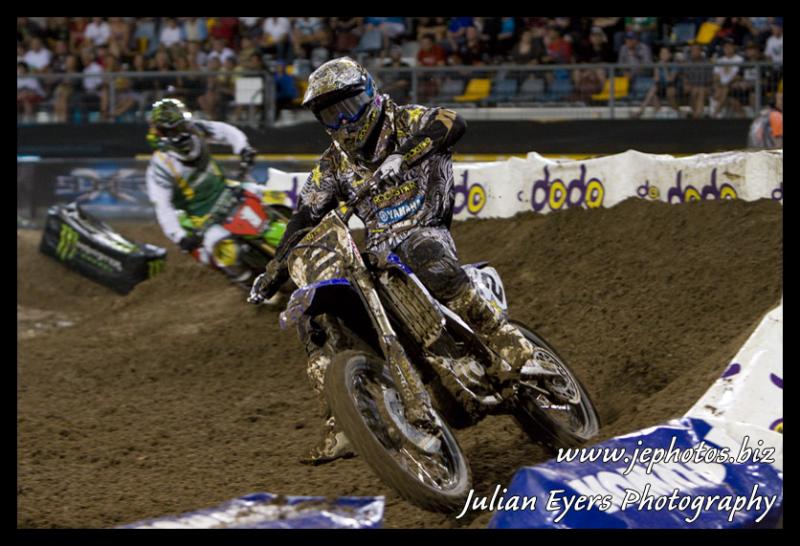 Jay Marmont also captured a win in this series and ended up third overall with some great rides.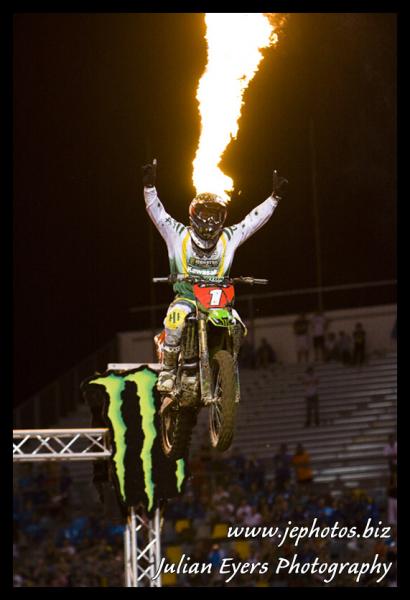 And that's all she wrote folks! Reedy won the race and the title.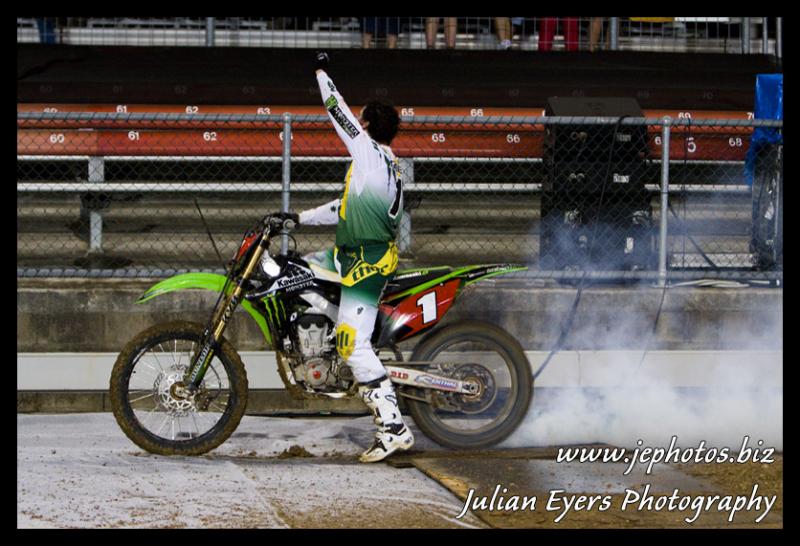 And celebrated by smoking his Dunlop.