It's that time again, don't worry-A1 is coming up.
It's that time again, don't worry-A1 is coming up.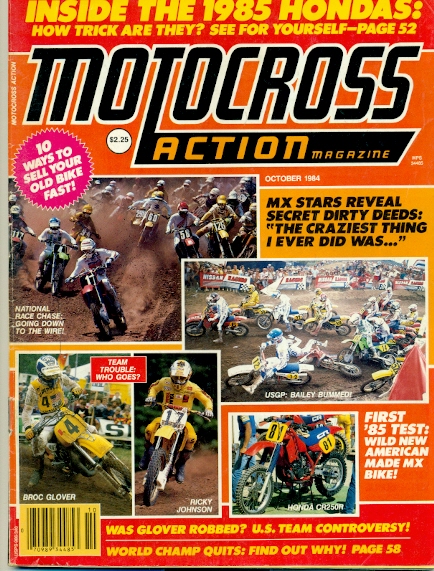 I miss these headlines, they don't seem to do them anymore and maybe now that I'm old and jaded, I'd think they were cheeseball. Nice first turn pic from Carlsbad 500 USGP.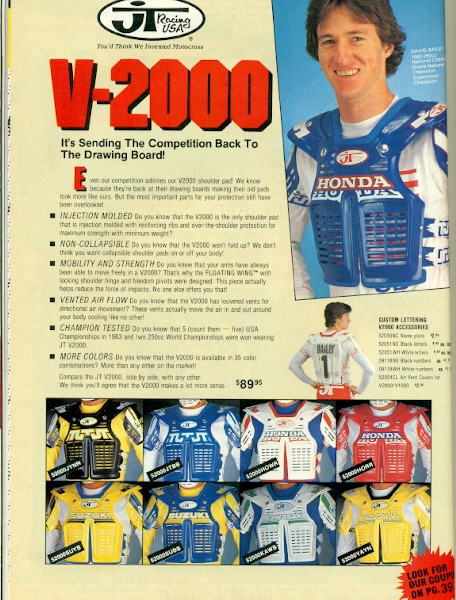 I said it before and I'll say it again, nothing says "I'm the man and I'm here to kick your ass" like showing up with one of these on. That all blue one with Suzuki on it is sweet.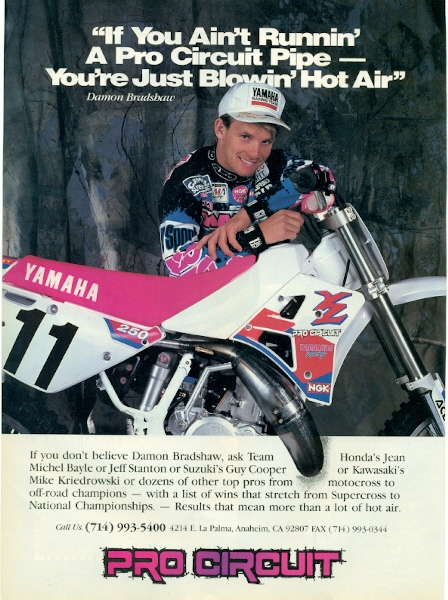 This ad is super sweet until you get to the hat that Damon has on. Like, c'mon…

Also, maybe this is the pot calling the kettle black or something like that but the PC proofreaders were clearly off this day when it came to spell "Kiedrowski."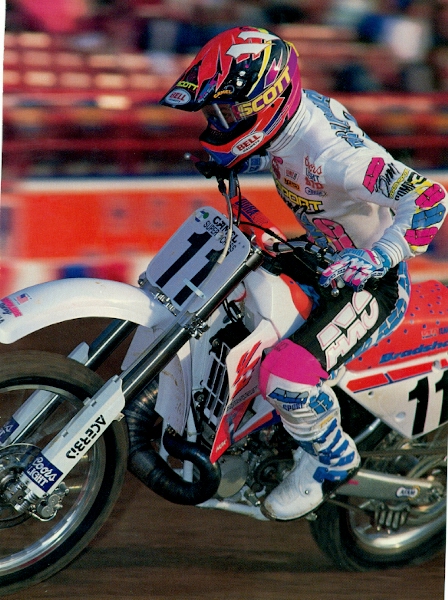 This is an AXO ad and it's just speed I tells ya. Pure speed.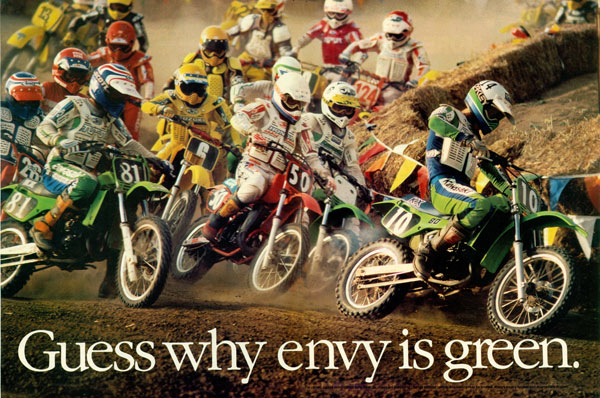 Always loved this ad. The '84 KX80 was a bad-ass bike and I don't know if this is an actual start shot or not. I tend to think not because the dude in the front is wearing official Kawi gear. Which is hideous. I have a cool ad with Wardy in it that I'm going to have up asap.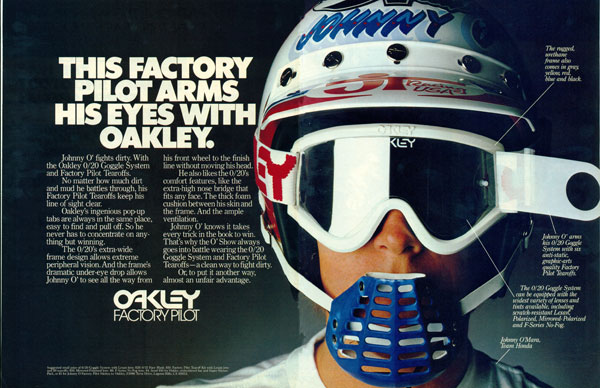 Oh man, this is a cool shot as well. Someone told me one time that, years ago, Jim Jannard asked RJ to invest in his company that made goggles and grips. He wanted something like 15K and RJ shot him down. Oh man, not a wise move looking back. Don't know if it's true or not, but that's what I heard.