Show #2 tonight! Call in to talk to Dungey and Short…
Show #2 tonight! Call in to talk to Dungey and Short…
The MotoworldRacing.com Moto Show with Ryan Dungey & Andrew Short Right Here Tonight!
Join us tonight for another exciting edition of the MotoworldRacing.com Moto Show on Pulpmx.com as we welcome Rockstar/Makita Suzuki's Ryan Dungey and Honda Red Bull Racing's Andrew Short on tonight's show. As well, hosts Steve Matthes and Paul Lindsey will take an in-depth look at this past weekend's supercross opener at Anaheim Stadium and break down the winners and losers.
There will also be a chance for listeners to call into (702) 586-7857 and ask Andrew questions. Also call in and give us your feedback on the race and ask the hosts the questions you've always wanted to know.
What you'll want to do is at 6PM PST/9PM EST, click on the Motoworldracing.com Moto Show. That will take you to the live stream of the show and that's where you can also text-chat with other listeners or download the Ventrilo program, plug in your headset and you can voice-chat with others.
There will also be tons of giveaways tonight and throughout the season as we reward our loyal listeners with a discount on a purchase at Motoworldracing.com, Rockwell watches and gift certificates, EKS(X) Brand Goggles, an autographed Ricky Dietrich jersey and much more!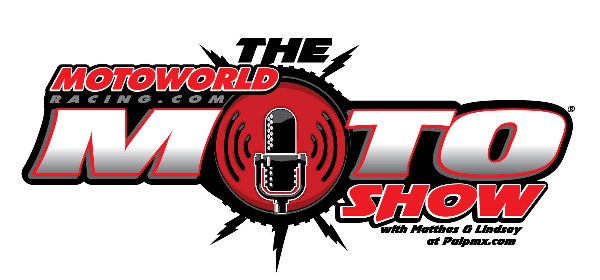 Tune in tonight!

You can access the show archives on ITunes soon as well as a re-airing on Sportstalknetwork.com on Wednesday at 10PM EST and can download it from there.
Motoworldracing.com is one of the country's leading on-line retailers since 1999. You can trust the guys down there to outfit everything you need for your bike, ATV, UTV or body. Check them out at motoworldracing.com and stay tuned to the show for a special discount code for 10% off your order.
So be in front of your computer Monday nights at 6PST/9EST for an entirely new way to get your moto information. See you there!