Let's try this again shall we?
Let's try this again shall we?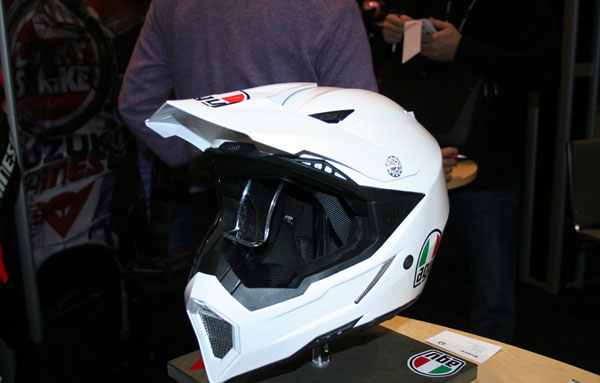 This is the new AGV helmet that Davi Millsaps, Travis Pastrana and others wear. After not being a factor the last few years, AGV is back in a big way with this helmet. It's pretty Stormtrooper-ish looking and really trick in all its details.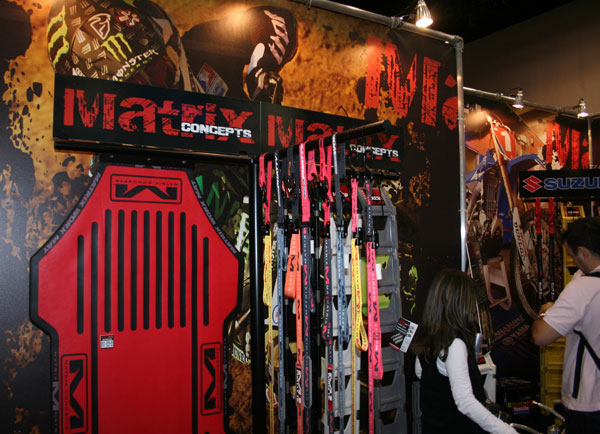 This is Matrix Concepts, a brand new company that makes plastic loading ramps, gas cans, mats, stands. The tie downs are pretty cool also. It's also the company of choice for L&M Yamaha and Monster Kawasaki as they use Matrix for all of their stands, cans etc etc. The stuff is pretty cool and has the backing of Eddie Cole, the man who started Answer and 661.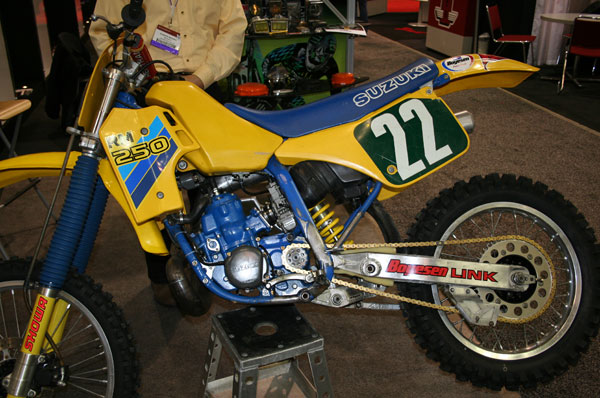 Boyesen Engineering had Bob Hannah's old works bike from 1986 that they dusted off and brought out to the show. Hannah won the '86 250 USGP at Unadilla on this bike when Johnny O'Mara ran out of gas in the second moto while leading. This bike had the Boyesen Link on it as well. A modern marvel of engineering.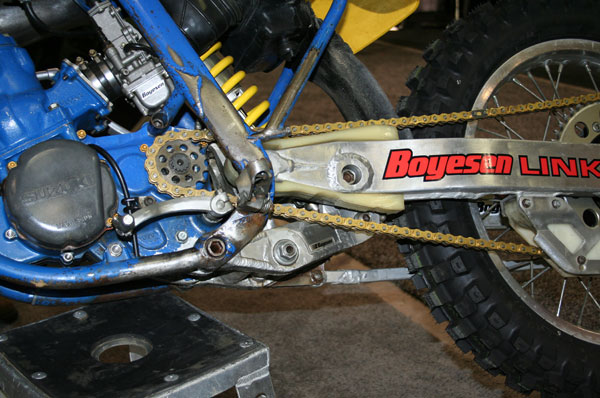 And here is the link underneath the bike. It's designed to completely eliminate the effects of chain torque on suspension. It worked great according to Hannah. The OEM's were interested in the design but they weren't interested in paying Boyesen to use it I guess. This is really, really cool.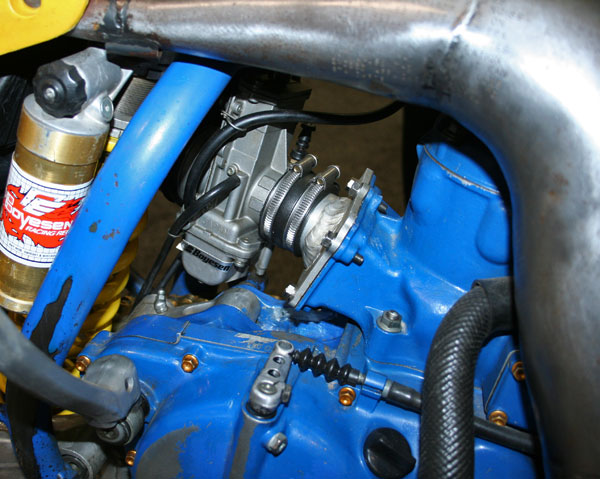 Bob's bike had an early version of the Rad Valve on it for this race as well. The production version was slightly cleaner looking.