Had some more fun today.
Had some more fun today.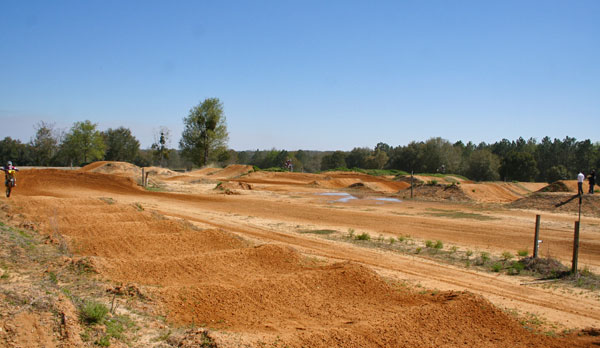 We went to Red Dog's today to ride a little bit and begin the comeback. Well not really but that sounds cool. Timmy's tracks were both in good shape.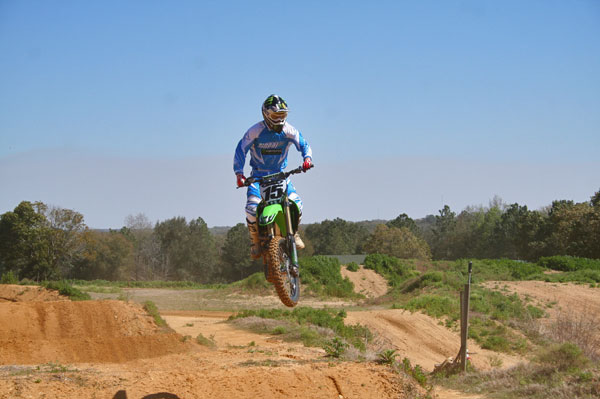 Here's a sight for sore eyes! Well, if you're me anyways. Ferry dusted off the boots and rode a little bit. His foot is still healing and he hadn't ridden for a couple of weeks. He still looked AMAZING.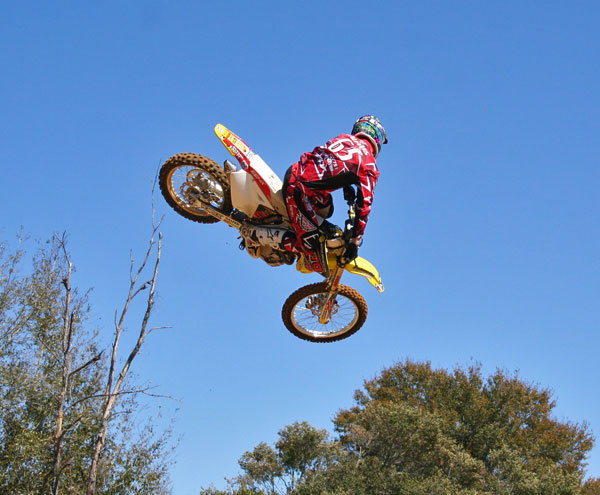 Troy Adams of the BTOSports.com/BBMX team was also out on this day. T-Roy was almost without a ride this season before managing to get a 250 ride at the last minute. He's too big for the bike but is working on dropping LB's. I've said it before and I'll say it again, Adams has some serious talent.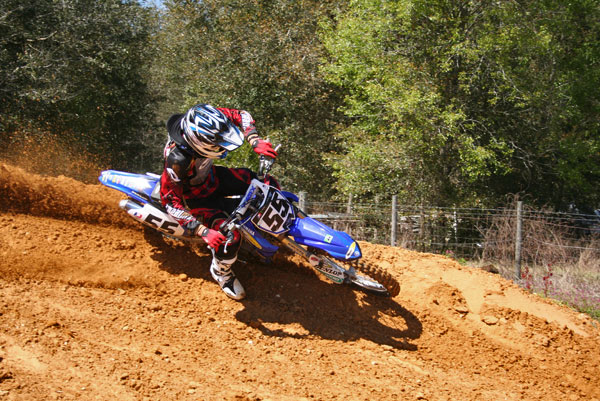 Also riding today was a guy who might be the biggest surprise in the 450 class, Kyle Chisholm. The Motoconcepts Yamaha rider was prepping the track before laying down a couple of motos.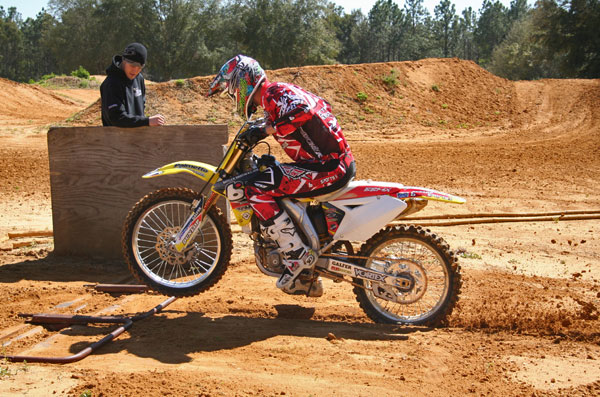 Watching Troy do a start is like a seeing one of those carnie's balance spinning plates on sticks. One small mistake and it's all over. This past weekend in Atlanta, all the plates smashed.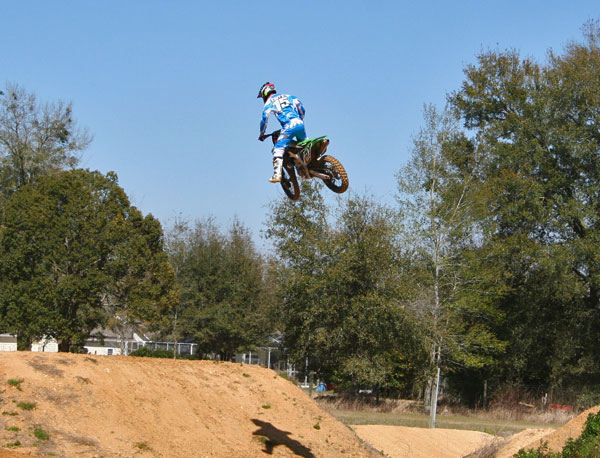 This is the finish line to the sx track, it's a right hander after the landing but Timmy has his left foot out ready to do…something.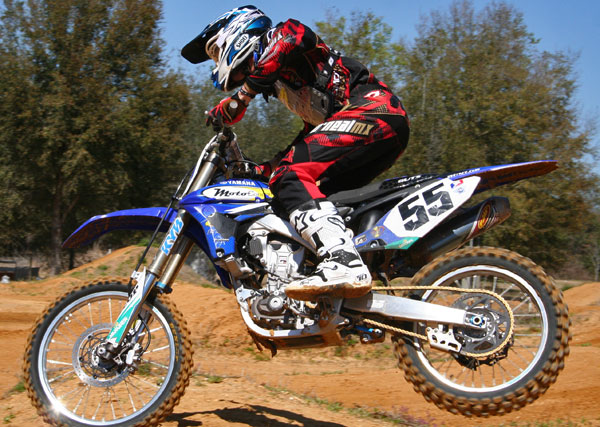 Chisholm is a good dude that's been on a roll this season. He looked really fast today.
Ferry was a bit rusty at first but then got into the groove. He never did any laps but rode behind Kyle for a bit. Then Red would stop and tell me how tired he was.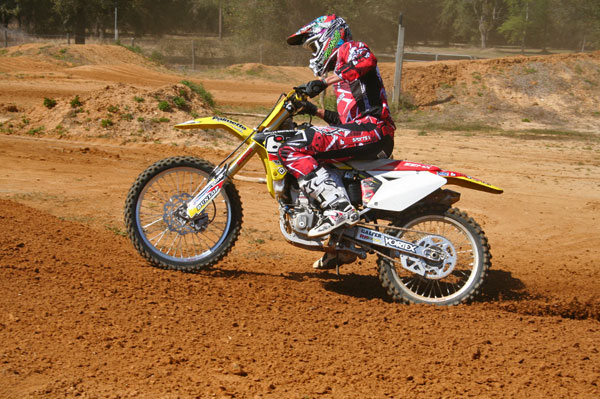 You should have seen Troy go through the whoops, he's basically man-handling the thing. It might be as fast to stop and pick the bike up and run to the end.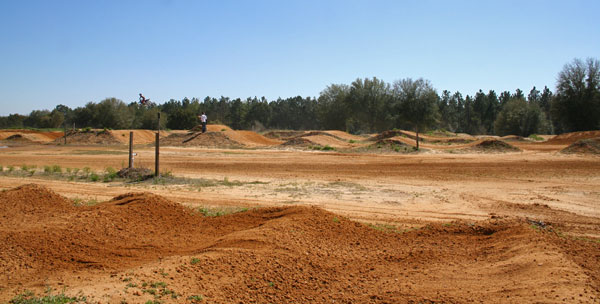 Just like Reed's last night, Ferry's is pretty sweet and the result of a lot of sweat equity. By the way, it's for sale!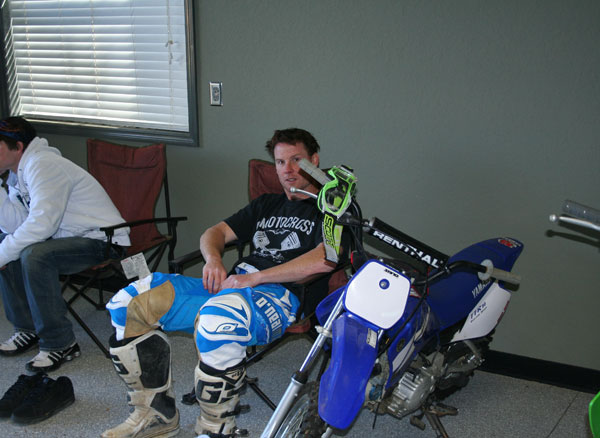 Resting.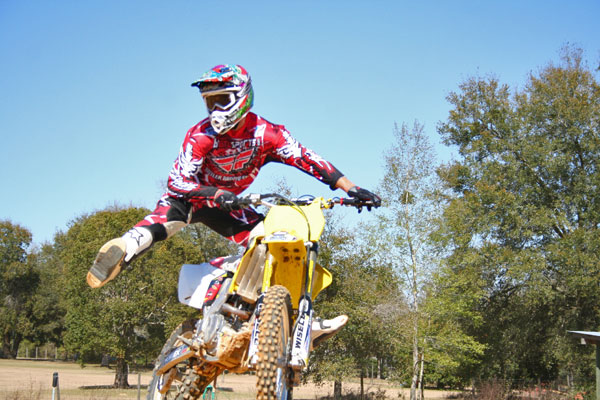 Adams gets some serious style points for this move.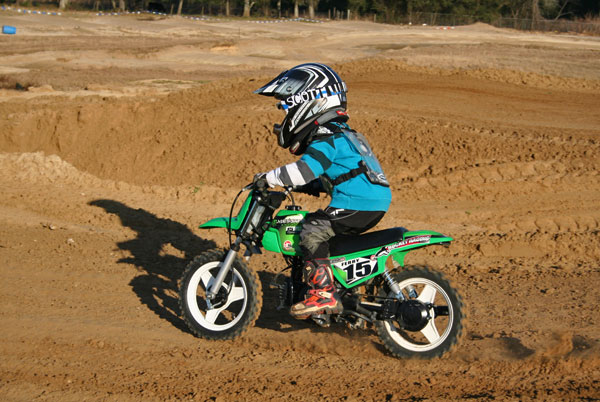 After the day at Red's, we trucked over to Dade City Raceway for some Evan Ferry motoing. In his practice, I would say he was second fastest. Timmy kept telling him insides but he was more interested in railing the berms.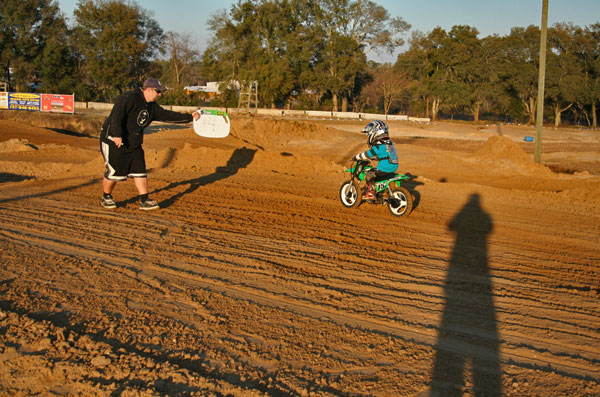 Here I am pit-boarding for the next one.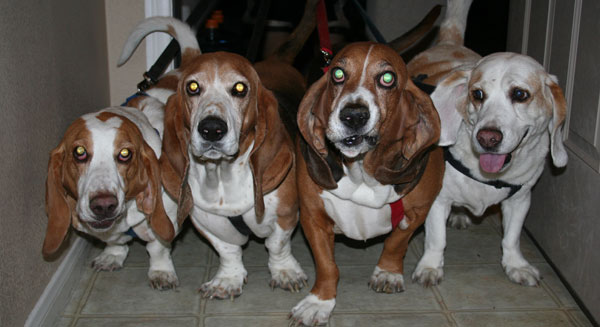 Oops! Another photo of the dogs. How did that get in here? Look at how cute they look.