Photos by James Lissimore and TWMX. And away we go…
Photos by James Lissimore and TWMX. And away we go…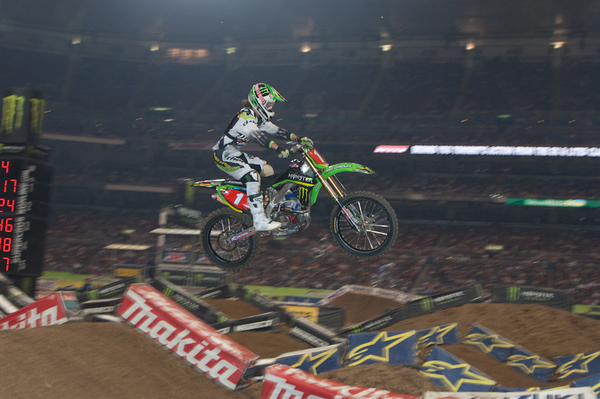 Christophe Pourcel won his second east coast title but it was a little closer than we all thought it would be. He ripped out of the gate with three wins but then allowed his closest competitor, Austin Stroupe to catch up a bit with his seventh in Dallas. Not to worry though, the Frenchman won the next two (in Jacksonville he was as dominant as ever) and then took St Louis off. His 13 point gap in the standings will look close years from now but if you followed the series, it wasn't. Next up-the 450's.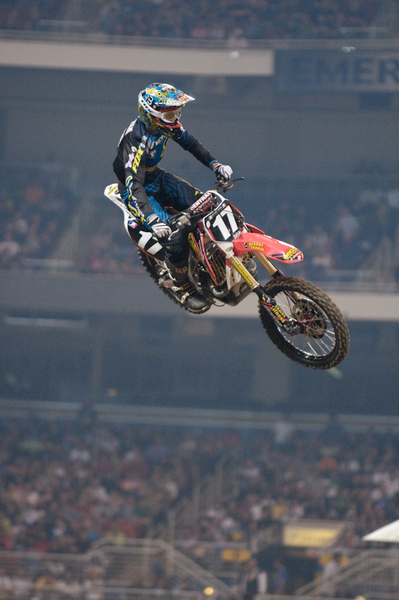 For his first year in supercross, Justin Barcia did pretty well. He won two races and averaged 18 points scored per round. He was truthfully the third fastest rider in the class but showed a ton of promise, aggression, ingenuity and sass. He'll win a coast next year-stamp it.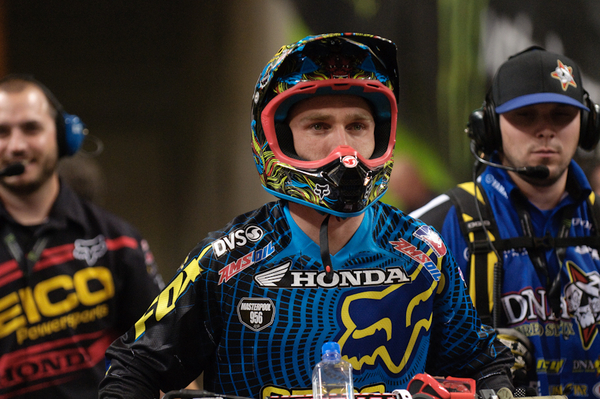 Oh poor Brett Metcalfe, I really thought this was going to be the year that he won a race. The Aussie's been right there forever and this might have been his best chance. You what they say about Zebras and stripes right? Well, Metty was the same ol'Metty that we've seen for years. Fast, consistent, a nice guy and thisclose to winning. His average finish was about 17 points scored per round which is around 5th.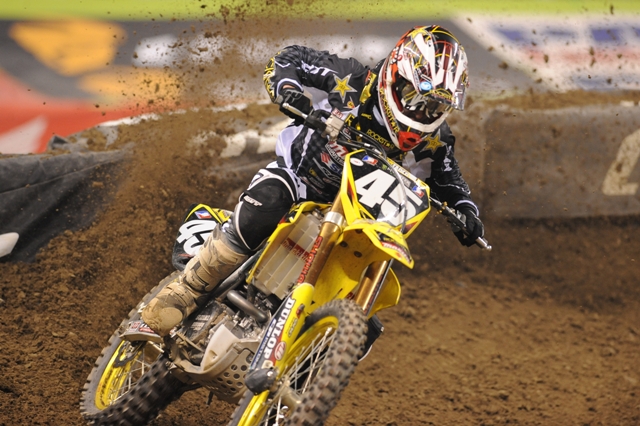 Austin Stroupe was a revelation early on in the 450's as he never got any real results but he was mega-fast, got great starts and showed some mettle in getting up from his repeated drillings into the ground. You knew he'd be a contender once his 250 series started and he certainly was. Five second places in the first six races and he was so close to beating Pourcel but just couldn't do it. An injury knocked him out of the last two races otherwise he would've got second in the series.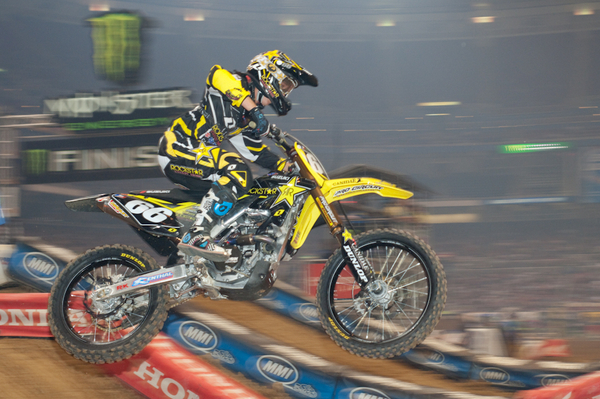 Well, well, well, look who finished in the top five in the east coast. Blake Bagget won a race and performed pretty well throughout the season for his first race. He was like the anti-Barcia. Not much noise or hype but some serious results. You'd probably never get him to admit it but it's probably satisfying to beat Dean Wilson in the points seeing as how Pro Circuit chose Wilson over Bagget in the off-season despite Bagget also being a Team Green superstar his whole life.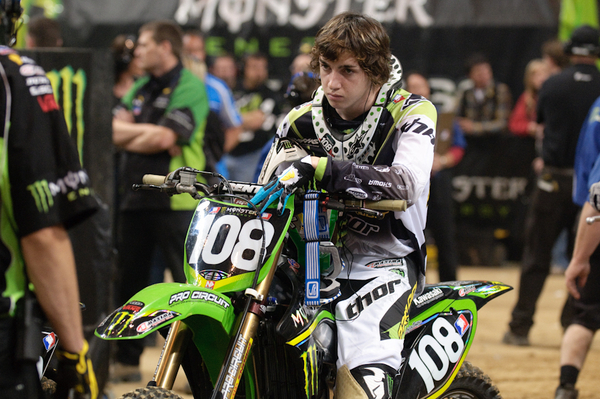 But if your Dean Wilson you can point out that you averaged one position better than Bagget throughout the series at the races that you were at. Wilson had a pretty good rookie year considering he was unable to race two races due to his work visa not getting done. He seemed to tire late in some races and he lost a sure podium on the last lap at Houston. He'll learn, work harder and be better next year.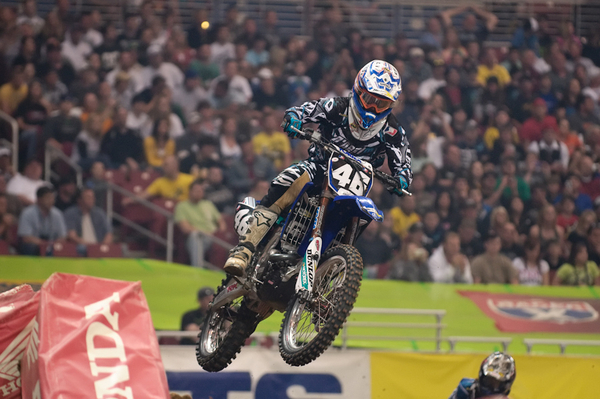 Hard to believe that Ryan Sipes actually ended up in seventh in the series. This veteran racer was up front a ton, he lost a podium due to a lapper and even lost a race due to a lapper. He was up front at St Louis before KO'ing himself but he also missed one main event. It was an up and down sx year for Ryan but he can definitely point to him making it through an entire series without an injury. His scores were 4-15-6-5-2-DNQ-7-19.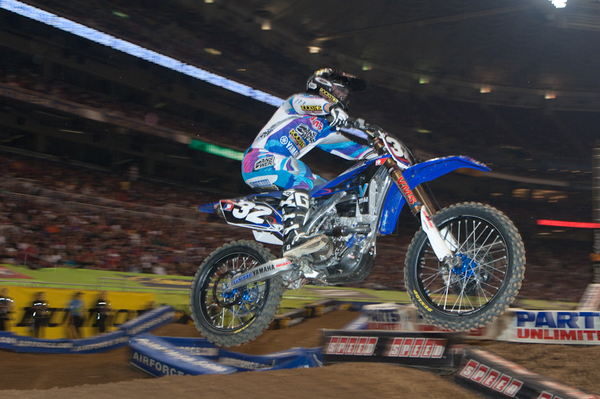 Kyle Cunningham started the season on the Tisco Honda team and got a promotion with Valli and Kyle Regal declared war on each other. Cunningham, always super fast but a little sketchy, seemed to mature a bit as the season went on and took what he could get when it was there. He had an 18th and a 10th on the Honda but once on the Yamaha, never finished below 9th.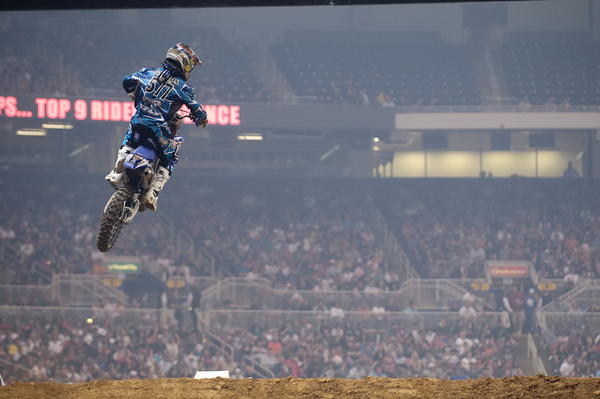 Martin Davalos has probably ridden for his last serious team no? Not sure how many times he's going to get another shot with a solid team after years and years of not really delivering. On Star Racing this season, he had a few good rides but someone of his experience and equipment should be way more consistent. He did miss a race when he was wrongly (in my opinion) DQ'd from a race. Still, watching him out there-he should be better.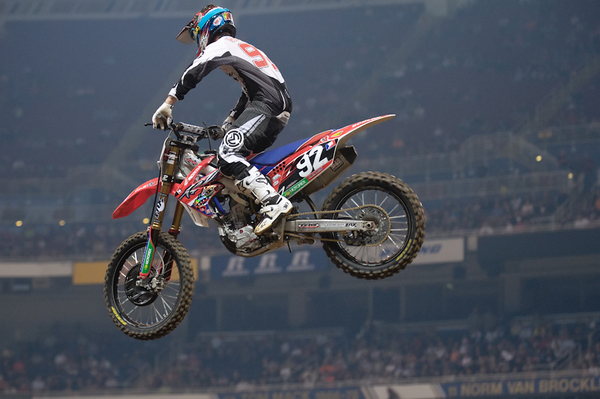 Michael Willard of the newly reformed Honda of Troy team surpassed expectations with his 10th in the points. Willard, known for not always taking his racing that seriously, buckled down and did pretty well. I think Eleven-10 mods have those bikes working pretty good as well, the whole team looked like they agreed with their bikes. Good to see the two-time Canadian champion Willard do well.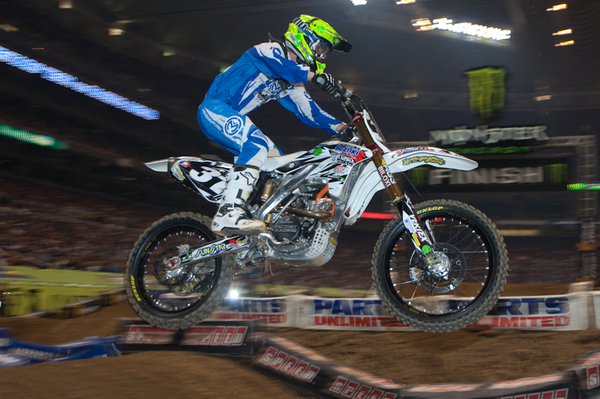 Team Suzuki City had a rough go of it this year in supercross. Last year with Matt Georke and Steven Clarke, they were up there quite a bit but this year with Matt Lemoine and Clarke again, they struggled. Two missed mains and a season best of sixth isn't going to get it done for this talented kid. Worse than the actual placing, you know how, at some point in a year, a rider has a few stand-out moments here and there? Well, I can't remember ever thinking "Wow, look at Lemoine."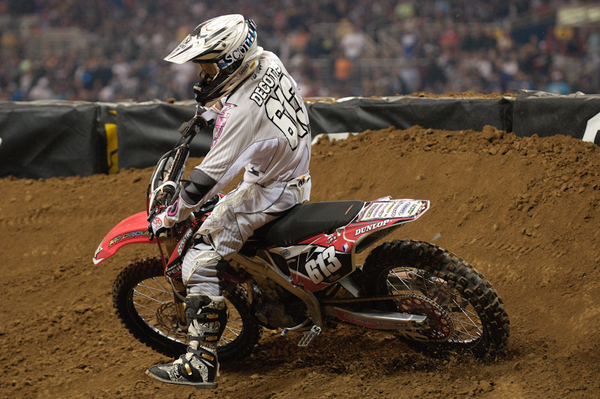 A true privateer finished 12th in the points. Jimmy Decotis rode pretty good all year for a kid that I'd never really heard of before. He did have a great race in Jacksonville when he got 5th.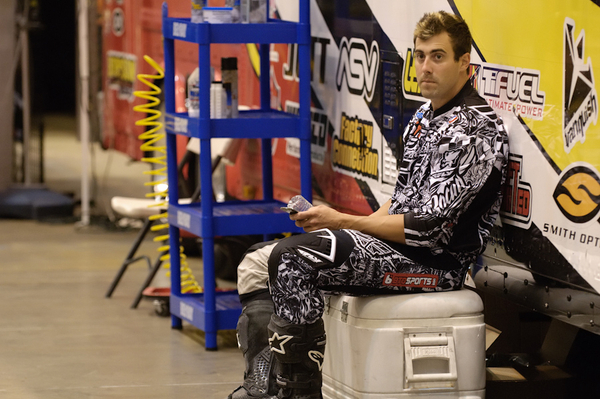 Troy Adams deserved better I think. He shouldn't even have been in the class but he took the best ride he could get, shed some pounds and lined up each and every week against the kids. He was in tenth in the points but he got hurt at the last round and dropped to 13th in the points. He's got a lot of skill and finally seems to work at it a little bit.