Yep, these are the Pulp fans. This shot and more from the lens of James Lissimore.

Yep, these are the Pulp fans. This shot and more from the lens of James Lissimore.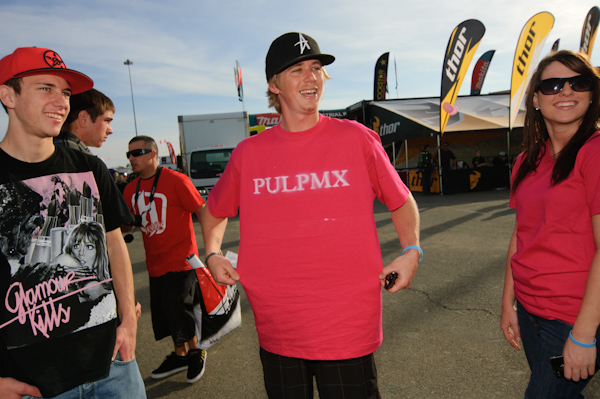 Yeah, this guy was cool! He made his own Pink Pulpmx shirt…very impressive!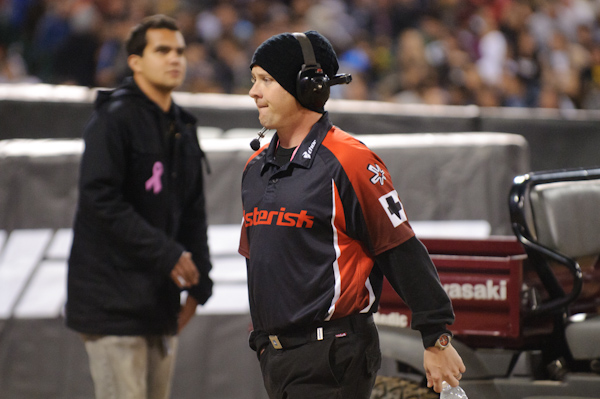 Oooooo, lookee here, The Asterisk crew got a new member down on the floor. How would you like to be down on the ground in pain and some dude that probably made fun of you at some point is looking over you trying to "help"?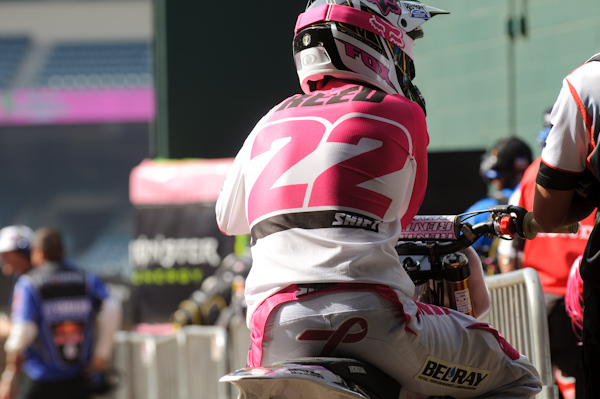 Reed seemed to be the pinkest out of everyone and that's saying something.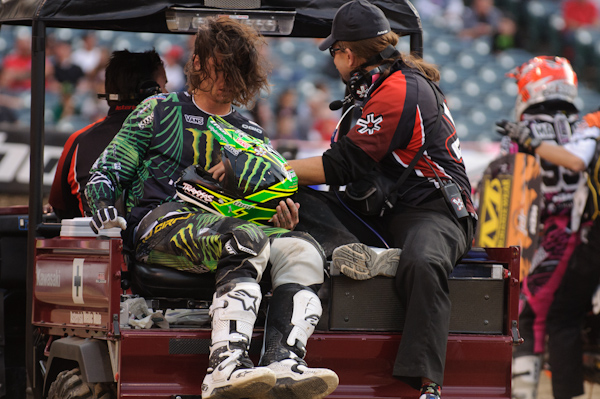 No, that's not Captain Caveman on the Asterisk cart getting carried off. That's Josh Hansen who took a dirty digger in practice in the whoops and came back to win the main event in a gutsy ride.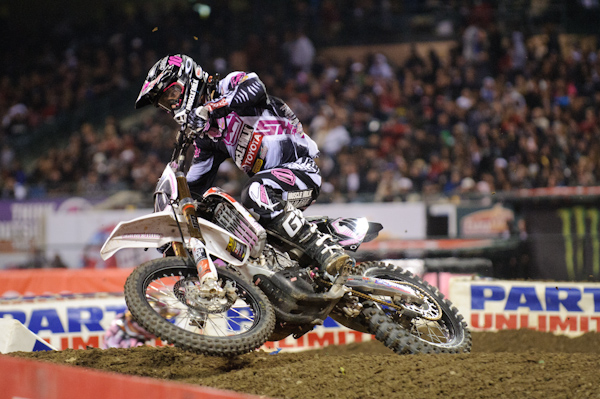 Yeah, good ride by JB10! Brayton was on it and ended the night all alone in fourth. He's slowly making the steps needed to get right up in there.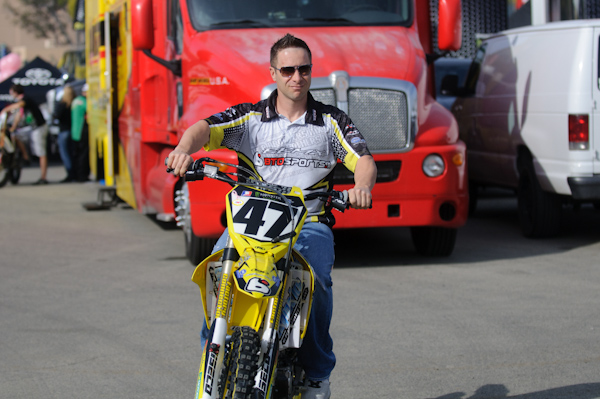 "What's up ladies? Just riding around, checking things out…."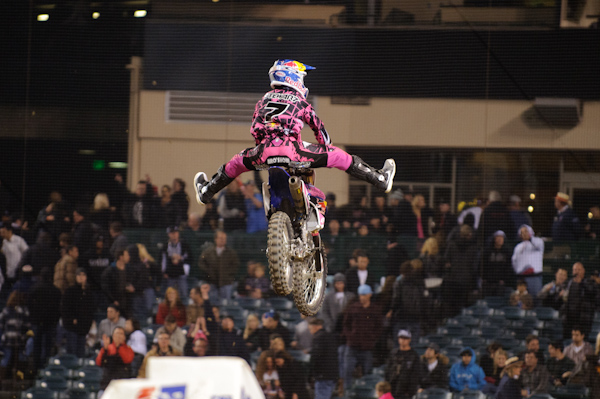 The good ol'no legger dedicated to Lechien never goes out of style.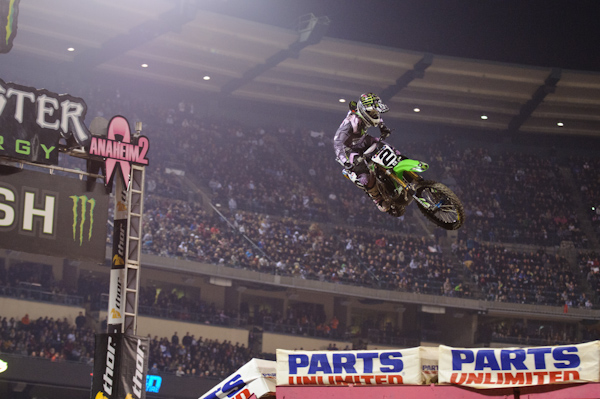 RV was very good at Anaheim 2 but not quite good enough for the top step.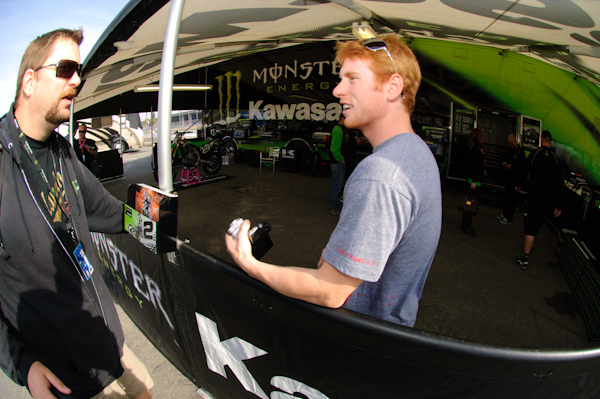 Fish eye rules! Me and RV talk shop before the day began.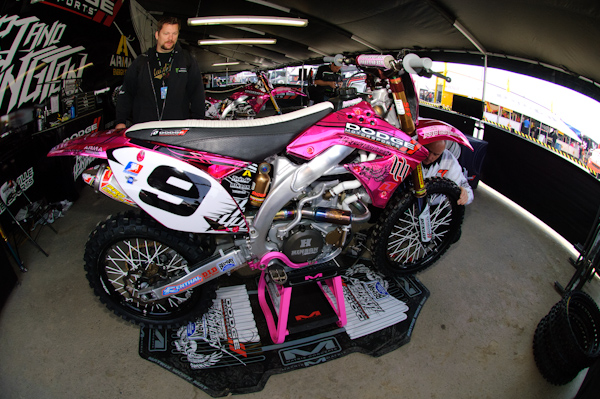 There I am checking out Tedesco's sweet ride.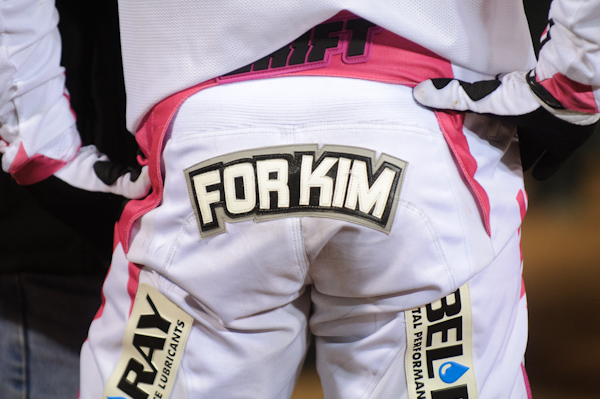 Jeremy McGrath's wife is battling breast cancer now and Reedy ran a tribute for her.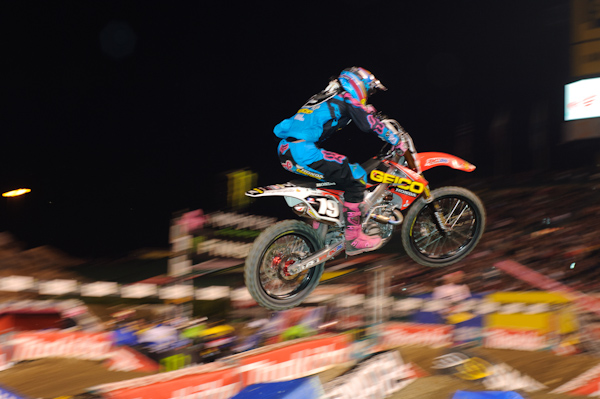 Tomac came up a bit short for his first win but don't worry, it's coming soon.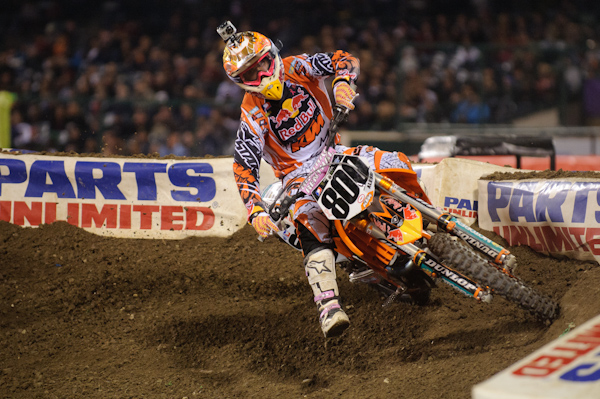 Mike Alessi is back! Well kind of, the 800 rode so much better than we've seen him ride and ran up front early in the main event. He didn't want to run the pink goggles because of crazy cockamanie light bouncing off the frames thing. He reconsidered and looks sharp!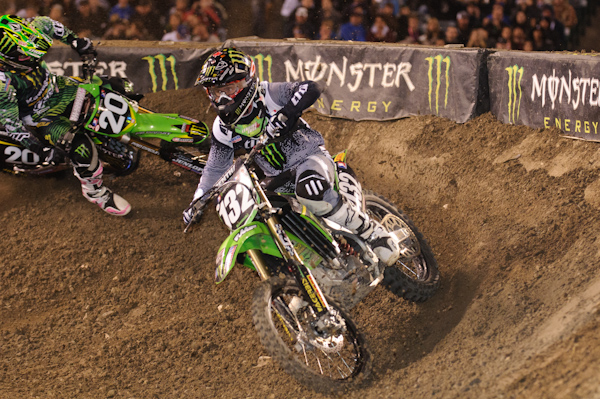 Canada's own Kyle Beaton (who you might have heard me talk about a bit) got a great start in the heat race and transferred right into the main event. Good ride!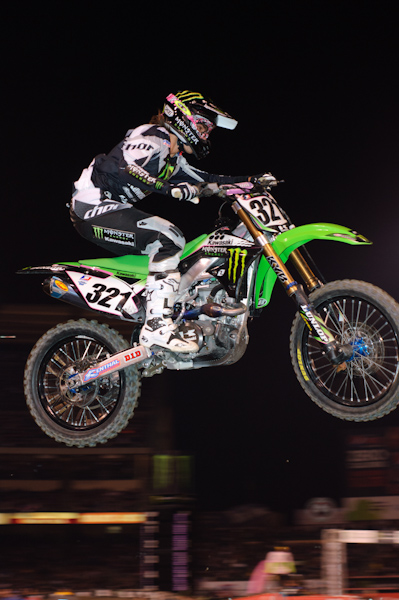 Kawi finally found a rider! Frenchman Fabien Izoird made the main and rode around from there. He'll get better.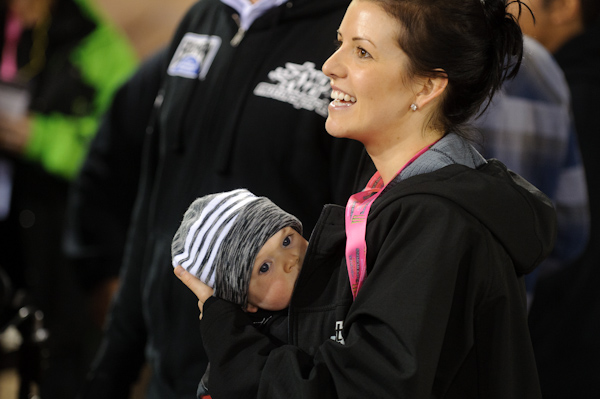 Ellie Reed and tator-tot Tate Reed cheer on daddy.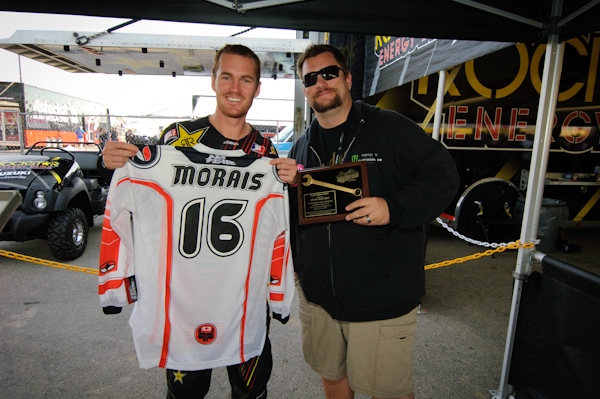 Ryan Morais and I made it official- I did win the Golden Wrench award at the Mini O's in '99 and he still fits into the jersey that he wore back then also. However, I do not fit into anything from 1999.