When Rekluse offered us a chance to try their EXP system, we took them up on it and here's the results.
When Rekluse offered us a chance to try their EXP system, we took them up on it and here's the results.
Pulpmx Tested- Rekluse EXP System
By Jason Matthes
Photos by Sandra Houde
How this begins is that despite my 2011 Kawasaki KX 250F being so vastly superior to my 1981 YZ250, I feel faster out on the moto track on my YZ. Why this is, I don't know, but on the trails the 4 stroke Kawi is an amazing machine. So when I moto I load up the Monoshocker and leave the Uni-Trak (I understand that Kawasaki doesn't have a Uni-Trak anymore but humor me) at home. But when the trails call, the choice for me is the Kawasaki. And when my YZ inevitably breaks because it's 30-years old, I hop on the Kawi on the moto tracks as well. It's the best of both worlds!
A call from the head of the multinational conglomerate, Steve Matthes (which I am his older brother by three years) of Pulpmx Industries Inc asking me if I wanted to try a Rekluse clutch for the Kawasaki intrigued me enough that I agreed to test one out. I have a couple of buddies with them and they love'em. Maybe there was something to this thing? So with that, it was on it's way to me for the Matthes Trash Test.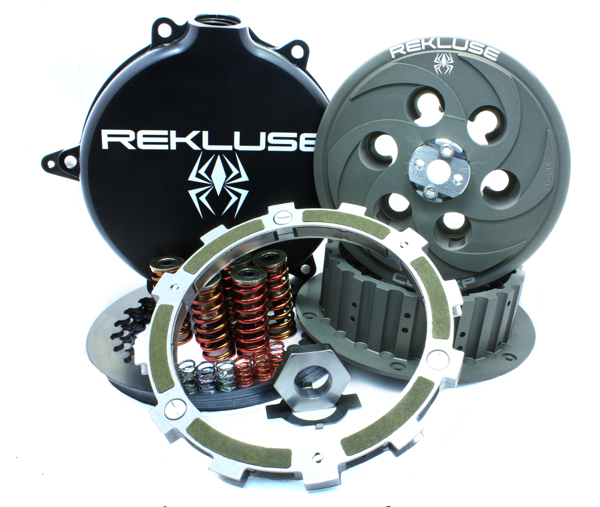 Rekluse makes install easy with good directions and some videos. For more info on this clutch and more check out rekluse.com
I received the box-o-fun a few days later and ripped it open. The parts in the Recluse core EXP are of a very fine workmanship. I would say better than OEM really, it was impressive. The basket and pressure plate look like aircraft quality items to me but then again, I have never seen aircraft stuff but trust me, it would look like this.
But at first while reading the directions, it seemed I might need an aircraft mechanic (or rocket scientist) to help me install this thing. It was a bit intimidating but a quick trip to Rekluse.com helped out a shit-ton. They have really well made videos with all the how to and what nots for your specific clutch. I watched the video twice and was ready to tackle the install. The videos go over everything in a very detailed fashion and they talk "dumb" so that guys like me can figure it out. I don't have a Summercross win under my belt like Steve so clearly, I'm not as technically proficient with the wrenches. And after the video, within the hour I had the clutch in and was test riding it down the back lane. No problems at all.
Well, actually just one. For my bike they include a spacer for the rear brake pedal so it clears the ultra-trick Rekluse clutch cover. With the spacer installed, I felt I bound up the lever too much so I ended up going back to the stock spacer.Your call on this one.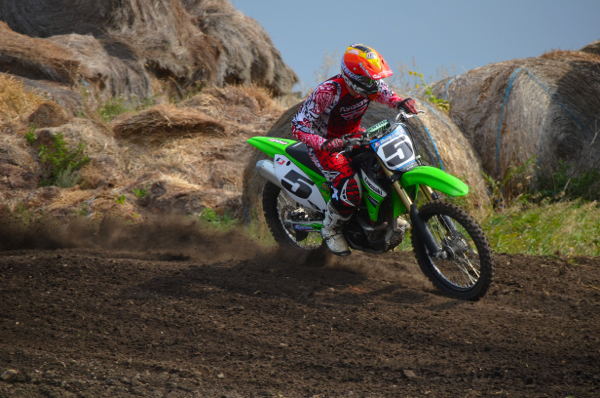 Matthes liked it on the trails and on the track, it was easy to use as well.
The next day was ride day in beautiful Minnadosa, Manitoba. Some great hills and an awesome prepped mx track to boot. I started up the Kawi and put it in gear, let the clutch out…. and it sat there and idled. Very weird at first but very cool as well. I put on my goggles while it idled away in first gear and then just rolled on the throttle and pulled away. I ripped a few laps around the mx track and it performed great. I could clutch it out of corners like a regular clutch and still pull full throttle shifts. Around the track it was great. When stopping to chat with the buddies I could just leave it in gear, ask for the hot lines for the up hill double, and cruise away with out ever having to look for neutral.
Next up I went a looked for some slow sections where a stall may occur to really test this thing out. At one point, I just stopped at the bottom of the biggest hill there, left it in gear, then rolled on the throttle and took off for the top. There was no slipping, all the power was transferred to the ground, just like when my bro sees Timmy and runs for the full bro-hug.
This clutch allows you to wheelie over logs, rocks, streams, whoops, and do every thing on an mx track that you would normally do. Any you never, ever stall the bike. And that's where this Rekluse core EXP comes into play for mx racing. When you crash during a race-and you will-you wont have to waste time trying to find neutral and start that stalled out beast. This will save you 5 maybe 10 seconds, and that my friend, when added up to your normal 1 or 2 crashes a race, will elevate you to hero status to all of those around you.
So now on the trails I'm looking like a hero as I whip out log jumps and all that crazy shit way easier with my Rekluse Core exp. This thing is the best of both worlds when you want a clutch, it works awesome and when you don't and when you're not focused on stalling, it's amazing there also. There's no doubt I was hesitant about trying this thing because I just didn't know much about them. And after trying it, there's no doubt Its staying in the bike!
Its a full win -win, so try it, you'll like it.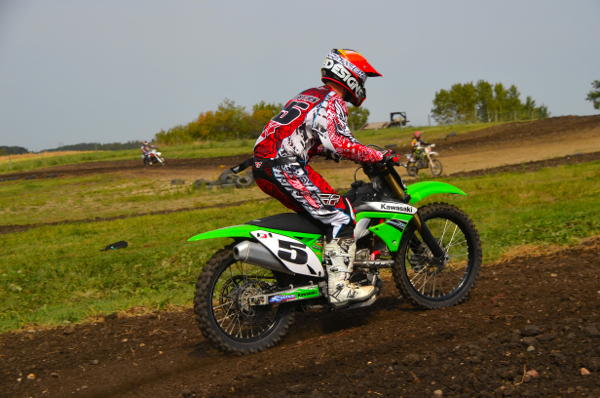 Pushing the limits of his suspension AND his clutch is Jason Matthes