Our man in Finland, Jani Hovi, gives us the update and some shots from the Finnish SX this past weekend
Our man in Finland, Jani Hovi, gives us the update and some shots from the Finnish SX this past weekend
Peick wins in Finland
Weston Peick made a long trip to Finland, to race Finnish Supercross Championships last race in Tampere. Peick started as a favourite, but did have face factory Suzuki MX2 rider Harri Kullas, who got back to racing after ACL injury.
Friday night final Peick got the lead from the start and never looked back. He won the race by 3 seconds from Kullas. Third was Toni Eriksson, who was Finnish MX1 champion this year and raced in MX1 GP last year for ICE1Racing team, which is owned by Formula 1 champion Kimi Räikkönen.
The sold out crowd saw a great battle at Saturday night final between Kullas and Peick. Kullas lead for seven laps, after Peick got by. Then Peick got in to some difficulties with lappers and lost the lead to Kullas, but got it back next lap. Kullas could´t chalenge Peick anymore and Peick went to win. Kullas was second and Eriksson third.
37 years old Marko Kovalainen was crowned as a Finnish supercross champion. Kovalainen has had a long career and has won German SX championship two times over the years.
HERE'S a link to a video from the race
HERE'S a lnk to a video interview with Pieck after the race
Jani Hovi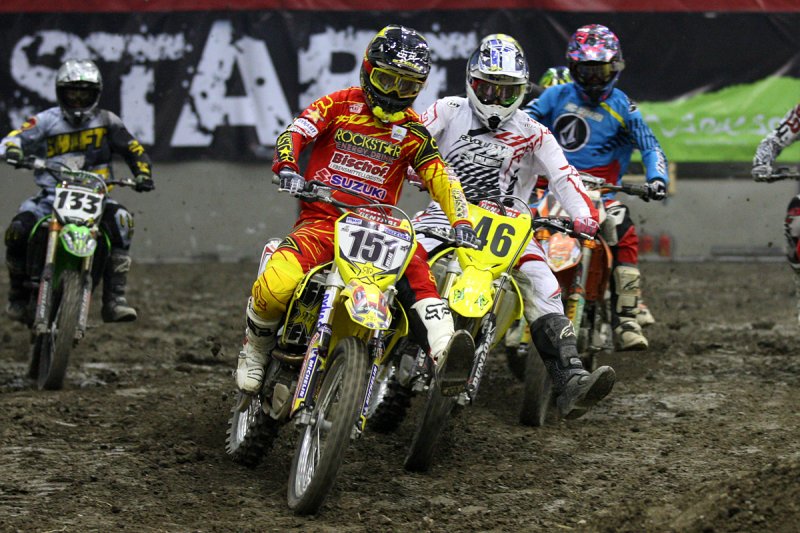 Rockstar Suzuki's MX2 rider and native Finn Harri Kullas grabs the start with Peick (#46) behind him.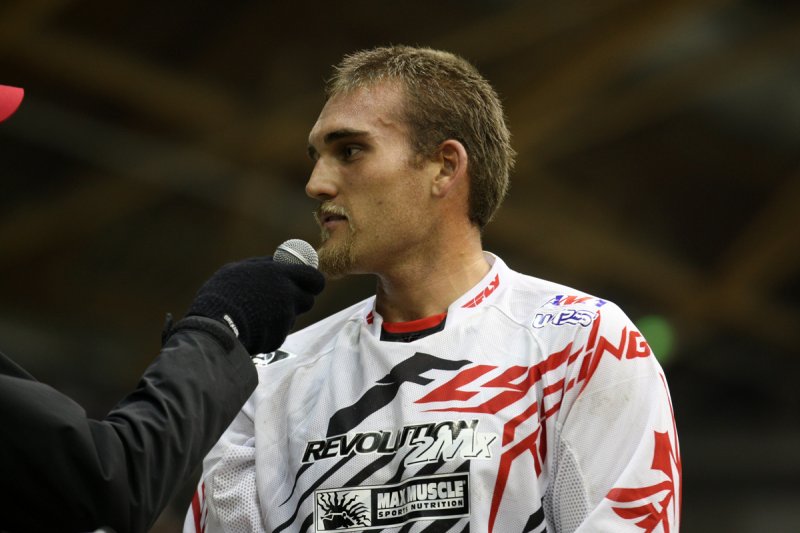 Weston defended American honor by winning the main event after a battle with Harri Kullas.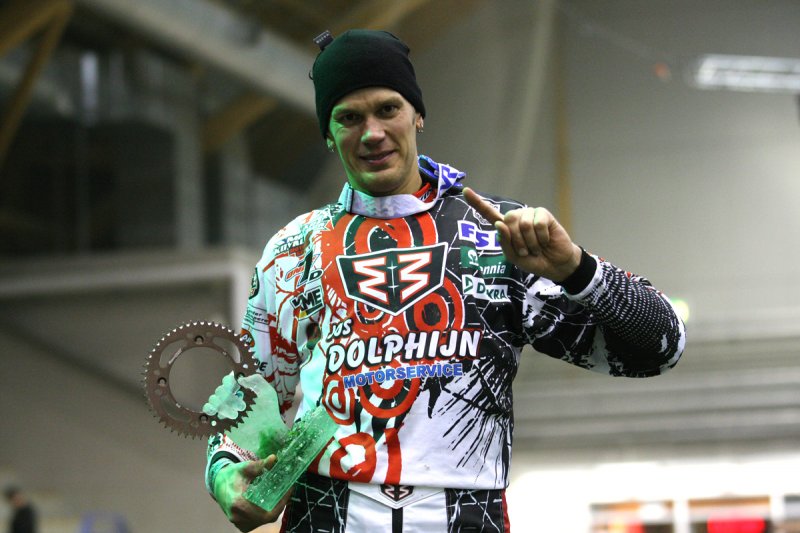 The champion of the series was two-time German SX champ and the old man of Finnish mx Marko Kovaiainen.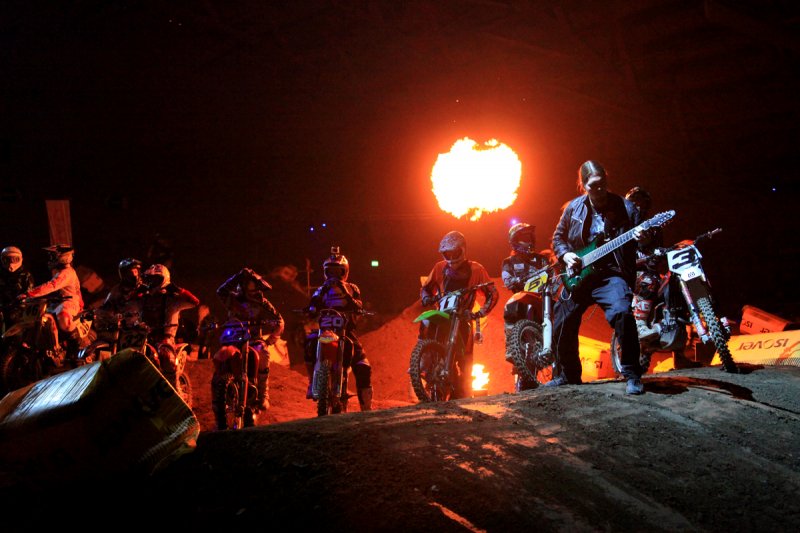 Opening ceremonies in Finland seem pretty cool!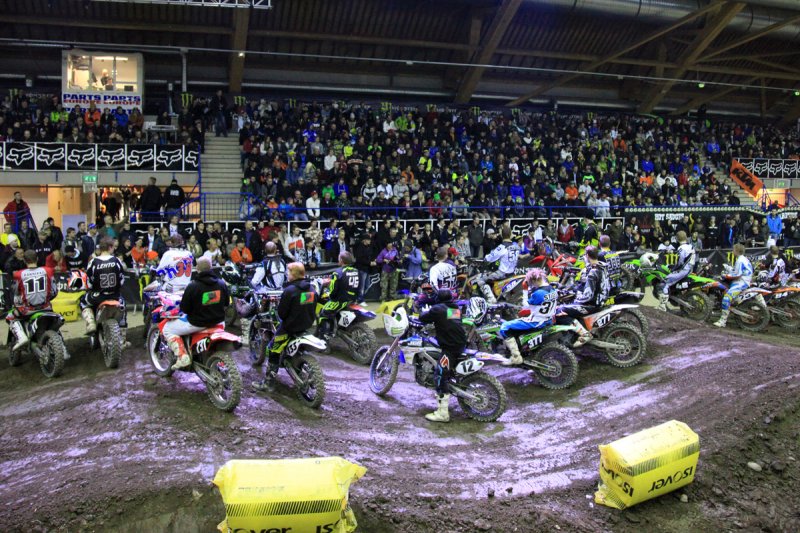 Over 3000 people saw some great racing in FInland over the weekend.