Red Bull KTM Canada's team is looking strong for 2013
Red Bull KTM Canada's team is looking strong for 2013
KTM's passion for motocross and off-road racing runs deep. For years, KTM has been the leader in off-road and enduro, but now that success is spilling over into the pinnacle of racing: AMA Supercross. It's an exciting time to be riding orange, with Red Bull KTM's Dungey, Roczen and Musquin proving that KTM is also a leader on the motocross track. In the north, we anxiously watch as Colton Facciotti, Tyler Medaglia, Dusty Klatt, and Kaven Benoit prepare for the 9 Round Canadian National Series, which begins June 9th in Nanaimo, BC.
Follow KTM and their racers on Twitter – @ktm_canada.
Photos by James Lissimore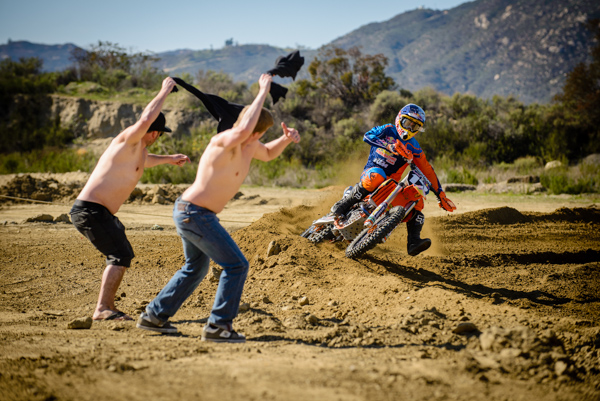 If you don't know KTM Canada's marketing guru Danny Brault, then this photo makes no sense at all. If you do know him, it does.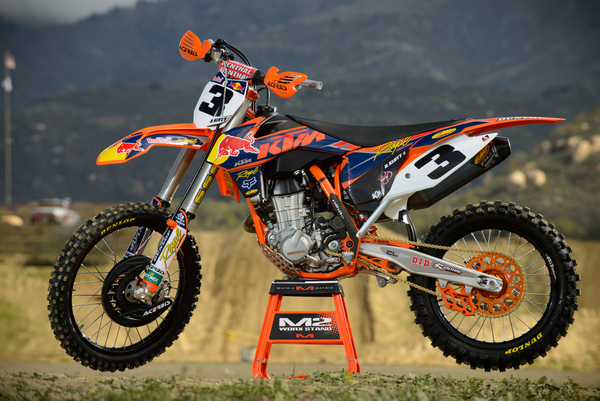 The Red Bull KTM Canada team's got Dusty Klatt (#3) coming back in 2013 although he's not expected back until later in the series as he has a knee injury. Nice looking bikes, they're in tune with the worldwide look of KTM.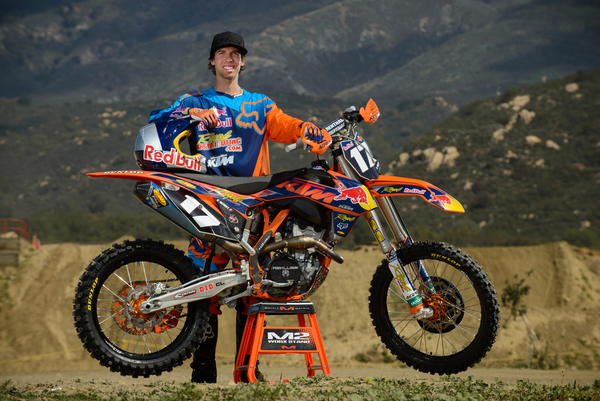 The favorite in the MX2 class is Kaven Benoit who missed the first half of the season last year but then came in and ripped off a bunch of wins in the second half.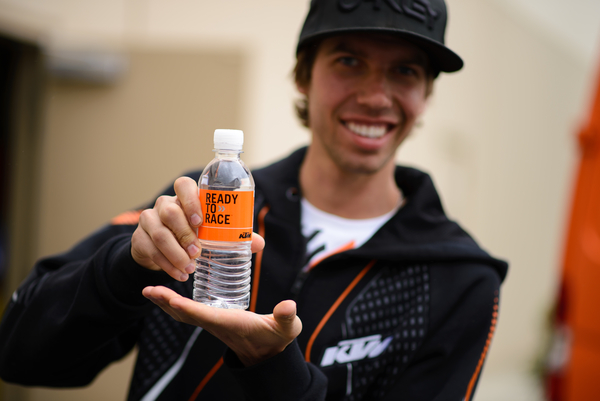 Kaven's ready to race and so is this water bottle. Benoit works closely with the great Jean Sebastian Roy.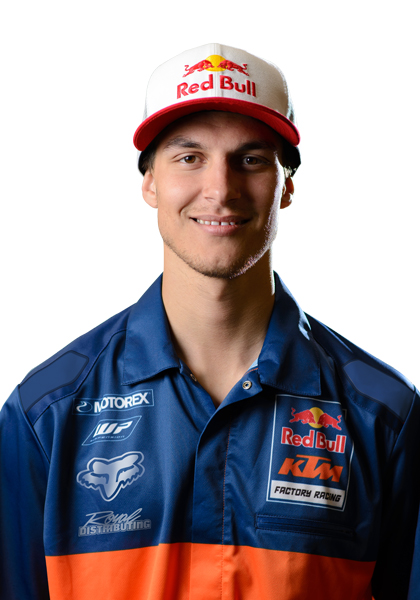 Too bad for injuries or Colton Facciotti would have a few more wins under his belt but as it is, he's expected to be at the front all summer long. He's number 9 again this year after hurting his shoulder last year.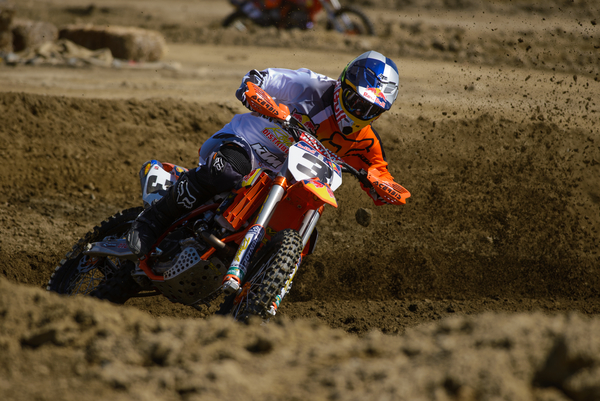 Klatt's got a hurt knee so how did he ride the bike for this photo shoot? Magic people, magic.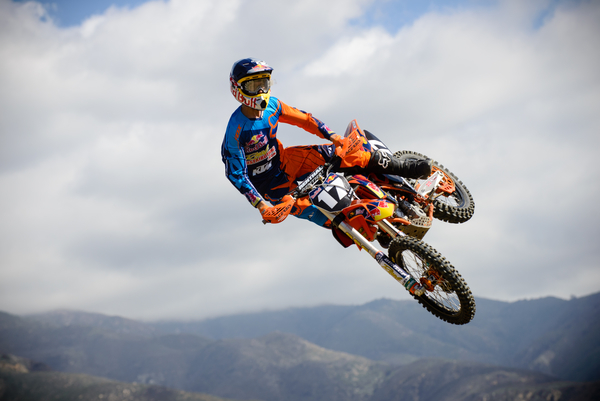 Benoit looking good!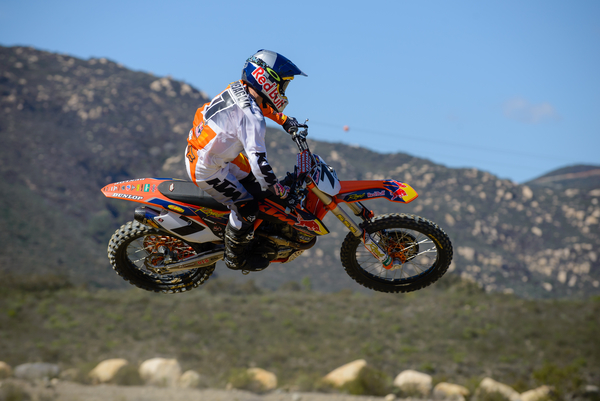 To help with the Klatt injury situation, KTM picked up Tyler Medaglia for the season. T-Dags is a two-time MX2 champion and was pretty good last summer in his return to the MX1 class until he got hurt.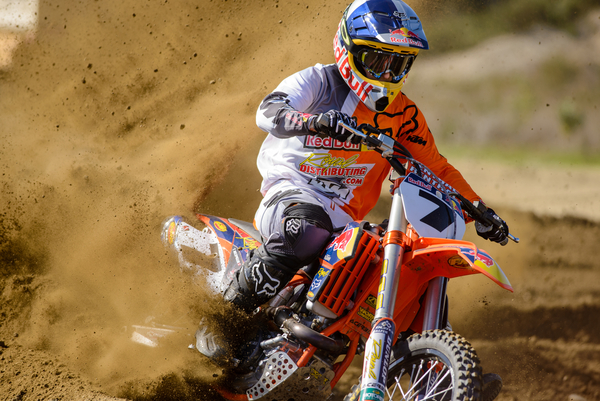 Medaglia already feels at home on the KTM 450SXF as shown here in the Lissimore photo.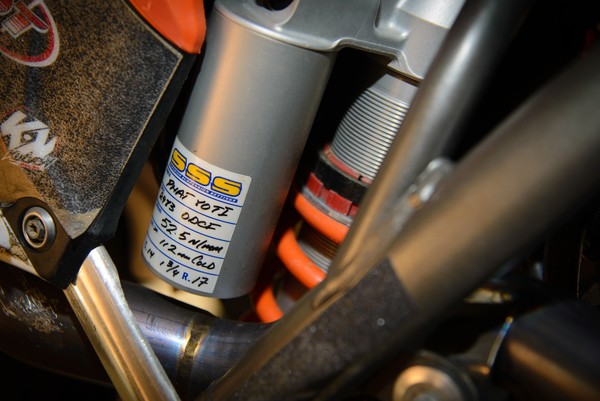 New for the Red Bull KTM team this year is SSS Suspension front and rear.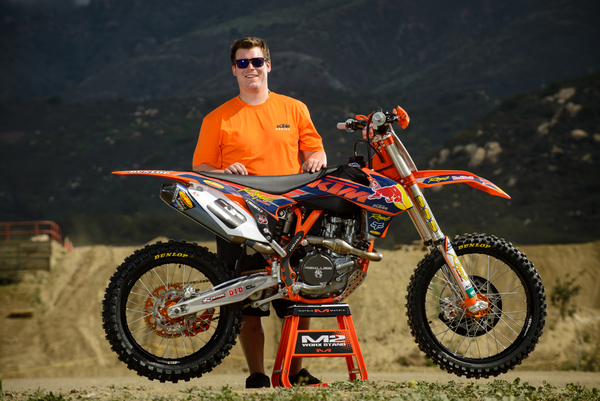 Colton wasn't riding on this day but here's his bike and his mechanic Donk also.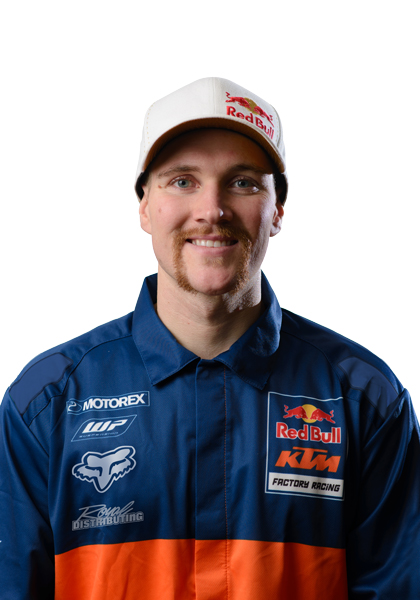 Klatt will be back in time this summer to jump the Klatt-a-Pult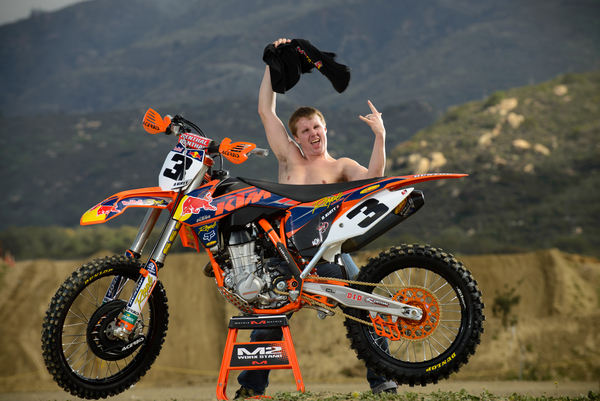 This is Danny and he's very excited for this year.