Everything you never wanted to know about Anaheim 2 on a scale of 1 to Tim Ferry.
Everything you never wanted to know about Anaheim 2 on a scale of 1 to Tim Ferry.
Photos By: James Lissimore and Dani Schmidt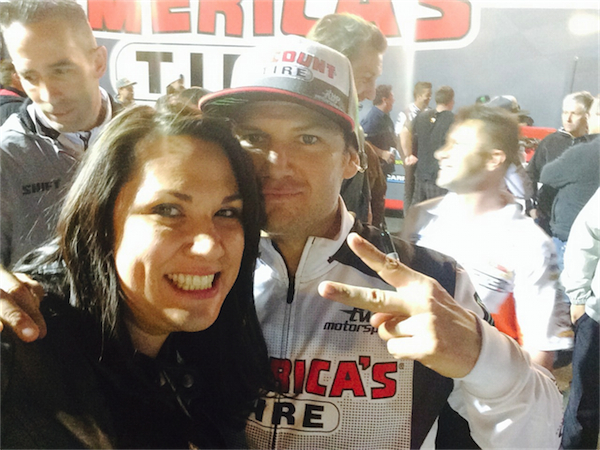 Chad Effing Reed: Score-15. I knew it, I friggin' knew it. Chad came out victorious after an amazing race proving that his podium finish at Anaheim 1 was no fluke. Congrats to Chad, Ellie, Lars for winning Top Tech and the whole TwoTwo crew. Your hard work paid off.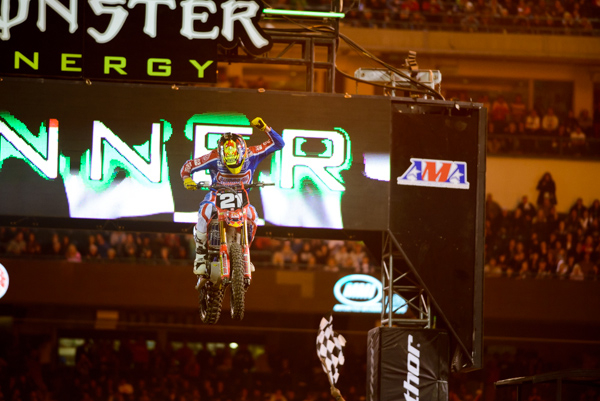 Cole Seely: Score-15. My other guy came out victorious as well. Kudos to Cole for fending off Jason Anderson to win the 250 main.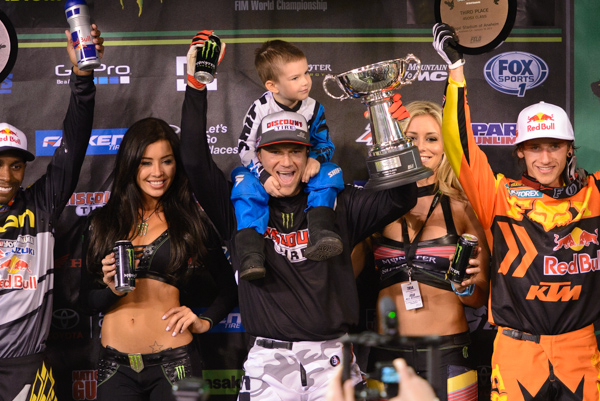 Multiple race winners: Score-15. According to someone else's research we have not had a repeat race winner in any 450 race this year. This makes me happy happy happy! As someone who has been a fan since 1995 I am tickled to be able to see a plethora of winners. I have been to many many races in my life and I would say that 4 people have won about 80% of those races.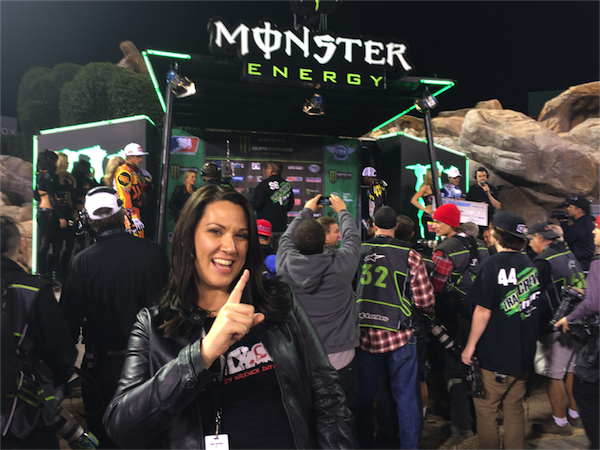 Me on the podium: Score-15. After the race I was making my way down to the pits and realized that my pass allows me Track Access! I went for it. I ventured into new territory down to the podium celebration. I was buried in a sea of photographers, other journalists, team members, girlfriends, etc. I took this opportunity to do what any other true race fan/journalist would do. Take selfies! Epic, bro. Epic.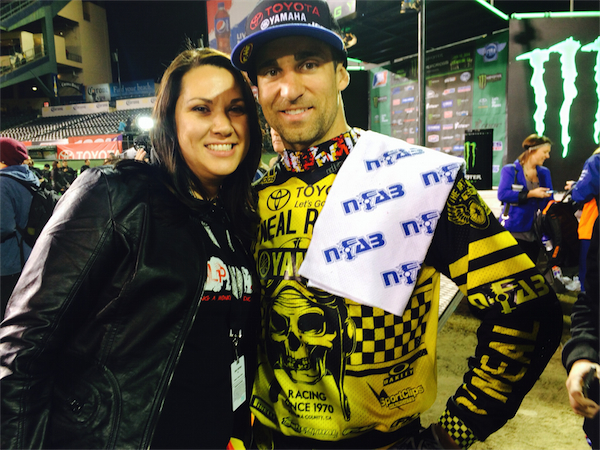 Justin Brayton: Score-15. When you get passed by the champ and PASS THE CHAMP BACK you get a Tim Ferry. No question about it. Great race by my new crush, JB10. Keep up the good work.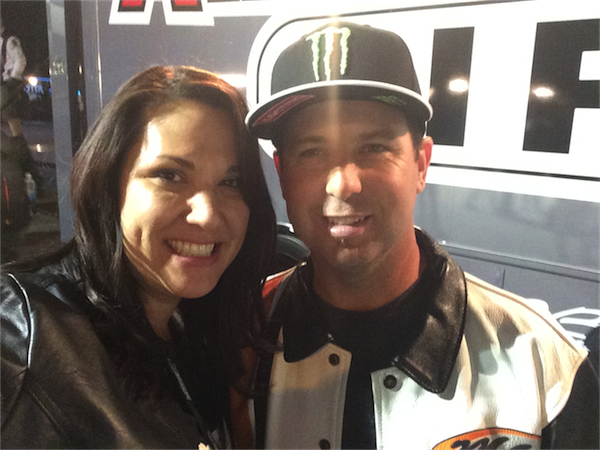 Photo with Jeremy McGrath: Score-15. After the race I was waiting (and waiting and waiting) for Steve to finish his interviews and goggle stuff. And then it happened. There he was at the TwoTwo truck talking to Lars. The King. The KING! The King of Supercross, Jeremy McGrath. I played it cool. Here is our exchange: Me: "Hi, Jeremy. Can I take a picture with you, please?" MC: "Sure." Me: Oh my gosh thank you so much, I'm Angie." (snaps selfie) "Oh and can I have a hug too?" MC: "Sure." Me: (hugs the King) "Thank you, thank you! I love you so much." Swoon.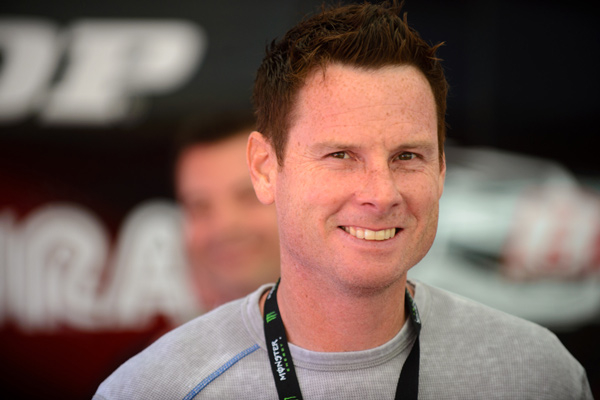 Timmy not at a race yet: Score-0. Since Trey Canard's off-season injury we have yet to see the appearance of Tim Ferry at a Supercross. Boo. Get well soon, Trey!
Considering I overslept for my flight to the race and almost stayed home I would say Anaheim 2 was a huge success. I didn't Pookservate much at A2 but the things that I did Pookservate were pretty sweet!