I went from no interviews last week to a surplus for you here.
I went from no interviews last week to a surplus for you here.
Photos: Thee James Lissimore
This week I get in touch with a couple of privateers and only creep out one of them. It's cool to see that riders with a minimal amount of support can still get to the races and be right on the cusp of being regular main event guys. It's not easy or cheap but with a lot of hard work it can be done. The dream is still alive and obtainable. Maybe I should dust off my boots or maybe I'll just eat this donut instead.
#243 – Joseph Dalzell
I get my hands on Dalzell phone number and fire off a quick text to see if he has time for some questions today.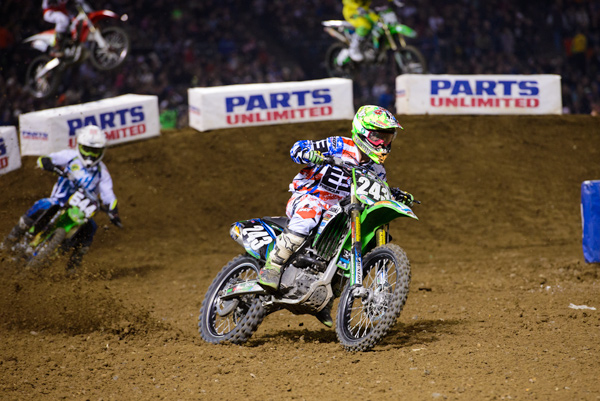 Joseph turnin and burnin.
I almost immediately get a phone call from him which I don't answer as I contemplate my next move. This is followed up by another call from a number I don't know. Now Dalzell is stalking me. I answer and try to assure him I'm not a truck driver that found his number in the bathroom stall. When I say PulpMX and that I feature the riders that come up Just Short of qualifying it doesn't exactly help convince him this isn't really a creepy truck driver. When we hang up I think there is a good chance he doesn't believe anything I've told him. Lucky for me he finds PulpMX and some of the Just Short articles online confirms what I've told him and answers a ton of questions. Dalzell is a cool kid and this is worth reading I usually don't recommend reading my stuff but this interview is an exception.
#722 – Enticknap
Enticknap is a hard name to forget but short of that I can't say I knew much about him until he was on the PulpMX show this week. Enthusiastic, hyper, A.D.D, passionate, and entertaining are all things that come to mind now when I think of Enticknap. Matthes told me "he's a kick you have to interview him" and he was right. Enticknap pretty much did all the work for me with this interview and his answers made me laugh more than once. An interesting guy for sure.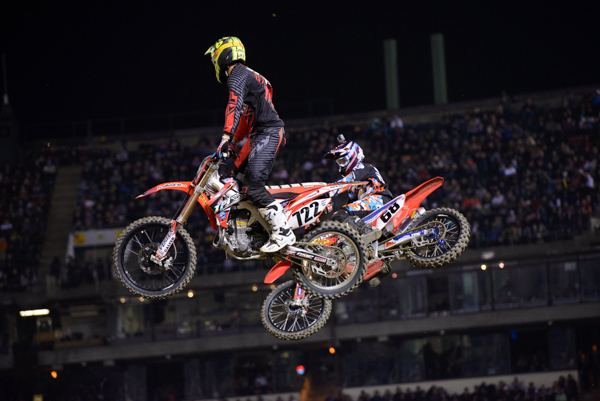 The Seven Deuce Deuce airs it out.
Instagram Emulation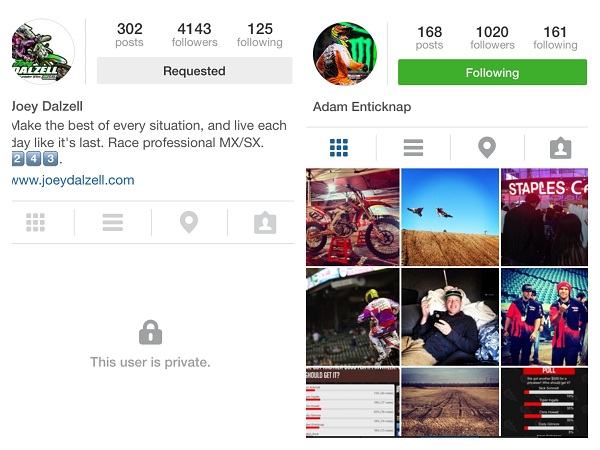 The stats: Dalzell has his Instagram set to private this may help keep creepy truck drivers from following him but I'm not a fan of this move.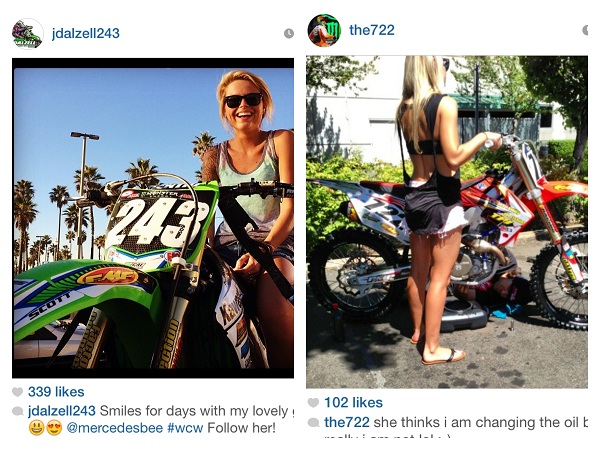 #WCW: Both of these guys have pictures with their chicks helping out. I like a girl that gets her hands dirty, will clean an air filter that sort of thing. Enticknap comment about looking up her skirt while "changing the oil" made me chuckle.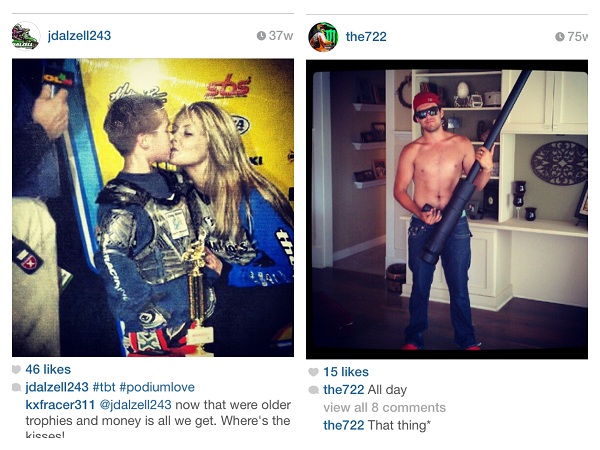 Best #TBT: Kissing the podium girl as a kid, nothing but respect for that move. Enticknap didn't really have any #tbt pictures, I would love to see some pictures of him getting last in the 125 beginner class at the World Mini's, dig up some of those pictures. I don't know what Enticknap is holding in this picture, looks like a bazooka.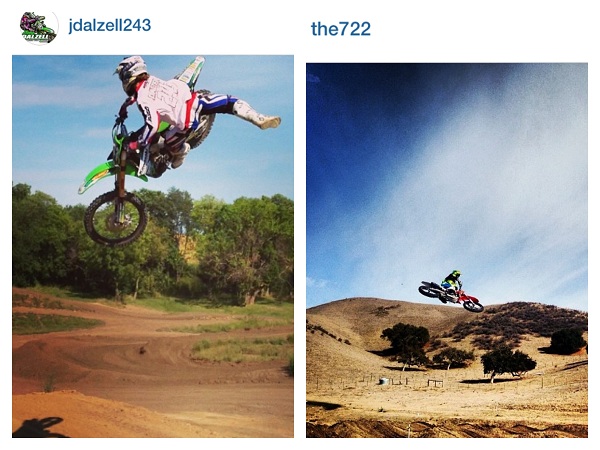 Best whip: Dalzell has some badass whip pictures, the nacnacwhip was my favorite. The long hair makes Dalzell whip the bike, it's science. Enticknap not too many free riding type pictures, must always be on the grind working on gnarly whoops.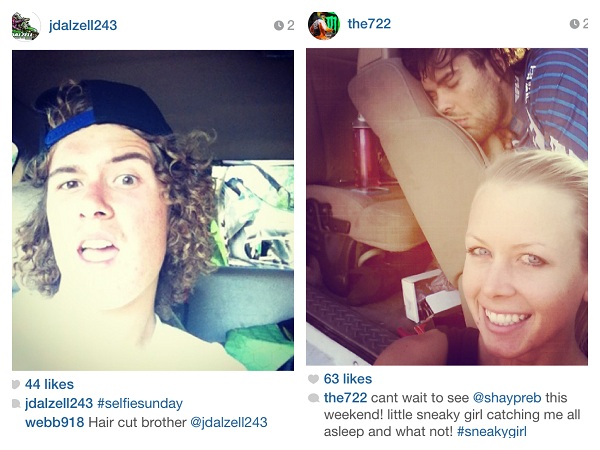 #selfie: Look at that hair on Dalzell, he should try to get some hair product sponsors. This isn't technically an Enticknap selfie but the world needed to she his chick taking a selfie while he's passed out. Perfectly executed.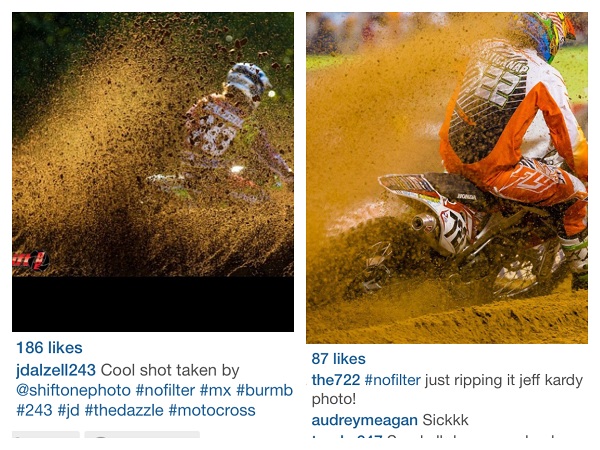 Best corner: Lots of roost in these pictures.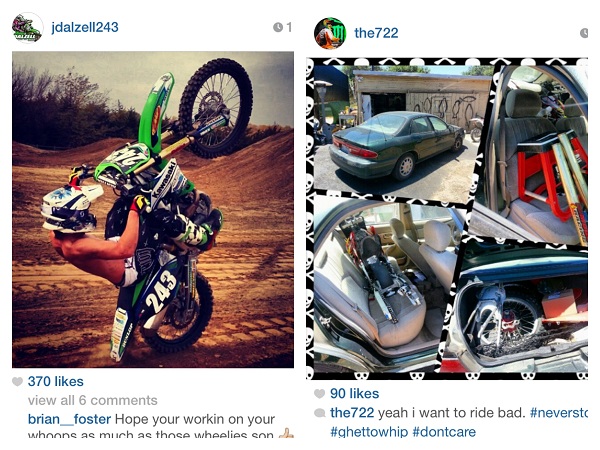 Random: I was never very good at wheelies so these 6-midnight wheelies these kids do now blow my mind. If you dismantle a bike to fit it in a car so you can ride that speaks for itself.
Thanks for reading please send any and all comments to jasonw@racerxill.com