Privateer Adam Enticknap talks about the fans wanting a double standard
Privateer Adam Enticknap talks about the fans wanting a double standard
Photos by James Lissimore
Riders, racers, and the people they are on and off the camera- that's what this column is about. I'm out with a knee injury right now so in Las Vegas at the last round of the Monster Energy Supercross I had the great opportunity of doing interviews for Racer X. It was really fun and I was pretty excited to bring that 7deucedeuce flavor to these video interviews. But what I got out of it was a little bit of an eye opener and a reality check! Don't get me wrong it was fun and I thought they turned out cool but it wasn't what I was hoping to get. The riders I interviewed were Weston Peick, Tyler Bowers, and Shane McElrath. The reason I chose these riders was the fact that I personally know them. I figured I could get some good, funny stuff, that people would enjoy to see. I thought that us knowing one another would really help on making everyone comfortable and show true personality!
See, a lot of people complain day in and day out that the riders in the sport of motocross and supercross are very bland and unemotional! Well these videos help me realize that these riders are under constant judgment. The riders of our sport are molded from their sponsors and the people that help them to say exactly what they want them to say. I don't know if anyone notices this, but every fan that knows a rider personally outside the race is usually a die hard! Any fan that meets a rider at the race usually has something rude to say about how they wouldn't sign an autograph or they wouldn't take a picture. And sometimes you have the older guys that judge riders off their TV interviews that have very little emotion and every rider says about the same thing and thanks the same people in the same order!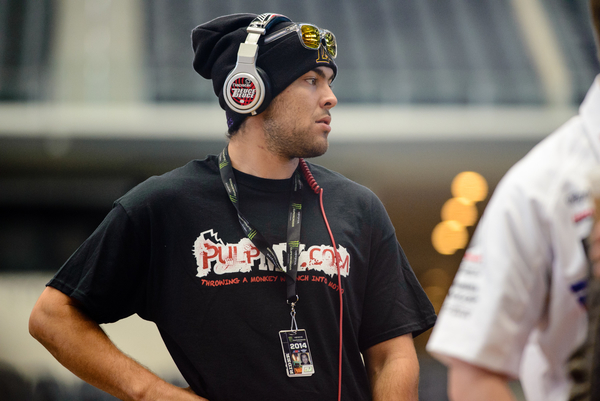 Enticknap wants the riders to show more emotion.
The biggest surprise to me with these videos was Weston Peick. I have known Weston for a long time and he is probably one of the funniest, charismatic, bad ass dudes I know on this planet! He has a huge heart, great personality and I was really excited to interview him to show everyone what a great guy the dude really is! The problem was as soon as that camera went on he went into that mode of being professional. Don't get me wrong there is always a place to be professional and appropriate. But I also think that there is a huge place for the fans wanting to know that the riders are human and that there just like everyone else! Jeremy McGrath and Travis Pastrana to me were one of the best at it! When I watched them on TV I absolutely loved them because I felt they were like me and you could kill it with them at a BBQ in the backyard on a nice Sunday afternoon. But then when it came to the races they would go whoop ass. It made me feel as I kid that I could be a professional supercross racer because they were just normal funny guys chasing a dream just like me!
There is also a problem here. One of the racers to me that has emotions and truly speaks his mind is Chad Reed(huge fan favorite). I think its awesome that he talks smack and makes funny sarcastic jokes on the podium. The thing about Chad is he owns his team so he doesn't get in trouble from his sponsors. So as a privateer and a factory rider, where is that fine line to where people love you for your personality but your making your sponsors happy as well? I really feel that a lot of the riders talk and act the way they do because of there sponsors. When you get paid the way these top guys do you have to be professional and serious 24/7!
Sometimes no matter what you do, fans hate on you either way. I started to pick up on this very quickly! To me that is partly why these riders are dull is because when you don't show emotion and you don't say much people don't have reasons to be upset with about what you say. I read on Racer X that a guy said I talk like I am from the ghetto. He also said I sounded like an idiot and he just wanted to slap me in the face. The worst part about that was all I was doing is messing around to be funny for the show and trying to get some laughs. I can talk appropriate and be professional all day long if I have to but to me there is no fun in that!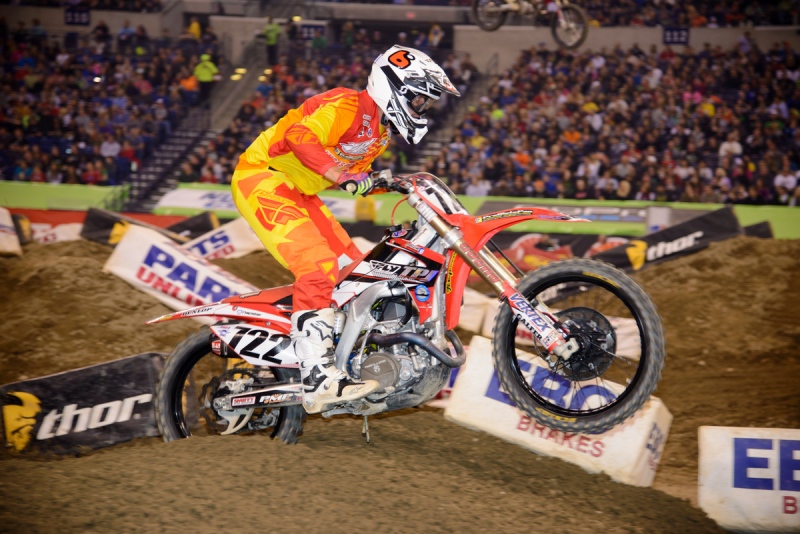 Adam's spent too much time reading the Racer X comments…
Being me, being funny, and acting a little out there is what I do best to a fault! I will say things I am not supposed to say and I will do things I am not supposed to, just to make a funny! I have heaps and heaps of personality and some seem to love it! I don't know this for a fact yet but I feel like some people that are higher up don't like what I do or say. That is a real bummer because I really just do it for the fans. I have a huge heart and if you're upset or mad at me about anything I will go way out of my way just to make it better. I am very fortunate enough that I have such great sponsors that really let me express myself and be me even though I have still gotten a little flack from some of them!
For all the fans out there that don't like a rider for one thing that they have done or said please rethink your thoughts! 99% of the riders in our sport are great guys and have a ton of personality. They are just being professional like you are, when your at work! Get to know them, follow them on Facebook, say hi in person, and really give them a chance to show their true colors. Understand that this sport is growing at a rapid pace and what was acceptable in the past may not be acceptable anymore. These riders have to be professional and act the way they do on TV for corporate sponsors that are putting out the major money that they do! I am going to keep doing exactly what I am doing which involves getting haters and lovers! I am going to try and work some more social media areas and I hope to help really extract the personality of myself and other riders! Till then haha get ready for the 7deucedeuce cracking jokes and being outrageously fun all the time! KEEP IT REAL!!!!! Peace out 7deucedeuce!