Thomas delivers the goods on the 250 class with five rounds remaining
Thomas delivers the goods on the 250 class with five rounds remaining
Hammerhead Designs was launched with the intent to provide new and better parts and innovative accessories for motocross bikes. One of our goals has been to design entirely new and unique products with improved ergonomics and the shift lever was the first part that we felt could be dramatically improved by providing a feature that would allow for the shifter to be repositioned to perfectly suit the riders size, shape, and preference.
Photos by Simon Cudby
Last week we took a look at the remaining rounds and my expectations for the 450 class. This week I want to shift that focus to the 250 class and the 5 races left. Many of the characteristics of the tracks will translate between both displacements but with a totally different field, the effects can vary.
Millville: This is Jeremy Martin's home race. Literally. His parents are the proprietors of the Spring Creek MX Park and host the national every summer. With a 26 point lead, this is his opportunity to suffocate the life out of his closest competitor, Blake Baggett. He will be coming in with a ton of confidence and of course sporting that shiny red plate. If he can beat Baggett in both motos this weekend, he will move ever closer to securing that elusive national championship. For Baggett, he really needs to continue shrinking that point deficit. If he can find a way to beat Martin, that will send a clear message to everyone that he is coming for title #2. Cooper Webb is still not out of this thing yet but he needs to win and win now.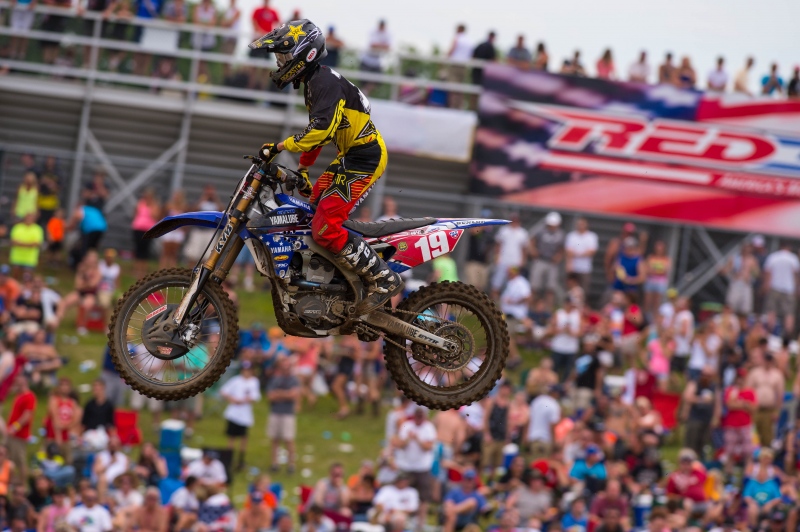 Thomas likes Martin to win on his home track this weekend.
I see the showdown in Minnesota coming down the Baggett and Martin, though. This one is personal for Martin and for Blake, there is no better way to crush someone's confidence than to beat them in their own house. One drawback for Baggett is that temperatures are forecasted in the low 80's so he will need good starts instead of relying on wearing everyone out in the heat. I look for Dean Wilson to have a breakout day in Millville and sneak onto the podium in at least one of the motos. The long sand whoops are ideal for Dean's long legs and he will make huge time gains here every lap. Projected podium: Jeremy Martin, Blake Baggett, Dean Wilson.
Washougal: This track just screams Blake Baggett to me. He is always very good on the hard pack surfaces where he can carry momentum and find traction. For Martin, he has to limit the damage if he can't find a way to beat the #4. Temperatures are generally milder along the Washington/Oregon border so I don't see a scorcher on the horizon. I think Jason Anderson will do well here on the icy Washougal surface and the cooler air will help him maintain that sprint pace to the finish.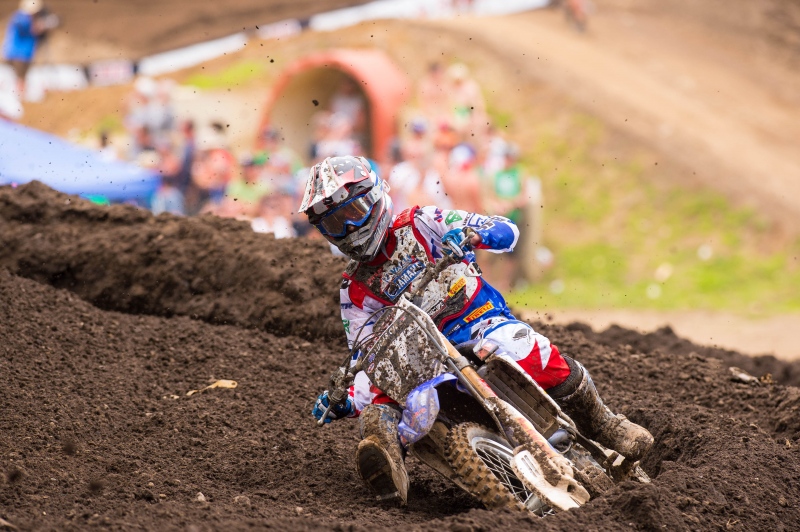 Thomas has Pourcel winning his first race of the year at Washougal.
I also look for Justin Bogle to shine here as his good starts will put him in position to do well. Washougal is a notoriously tough track to pass on (think Alessi/Dungey 2012) and a good start can be a catalyst for a first ever moto win. The real story here will be Christophe Pourcel, though. I am going to predict his first overall win of the season for the 377. The lack of traction and tricky shadows not only fit his riding style but strangely also his personality. Projected podium: Christophe Pourcel, Blake Baggett, Marvin Musquin.
Unadilla: Ah, the showdown. Jeffrey Herlings is coming across the pond for his debut race on American soil. Even at this point, the battle for the championship may still be very undecided. With Jeremy Martin and Blake Baggett fighting tooth and nail for this championship, Herlings flying in to make a statement to the American series and Christophe's prowess on the New York circuit, this is shaping up to be the race of the year. Unadilla is a very unique race track. Its rocky surface is not a rider favorite and much of the topsoil had been missing for a decade or more. Recently, though, the promoters have brought in truckloads of new dirt in an effort to restore the loam that Unadilla was known for. I, for one, can't wait for this one. Projected podium: Jeffrey Herlings, Blake Baggett, Christophe Pourcel. Side note: Jeremy Martin was very good here in his rookie season so he could easily be on the podium again.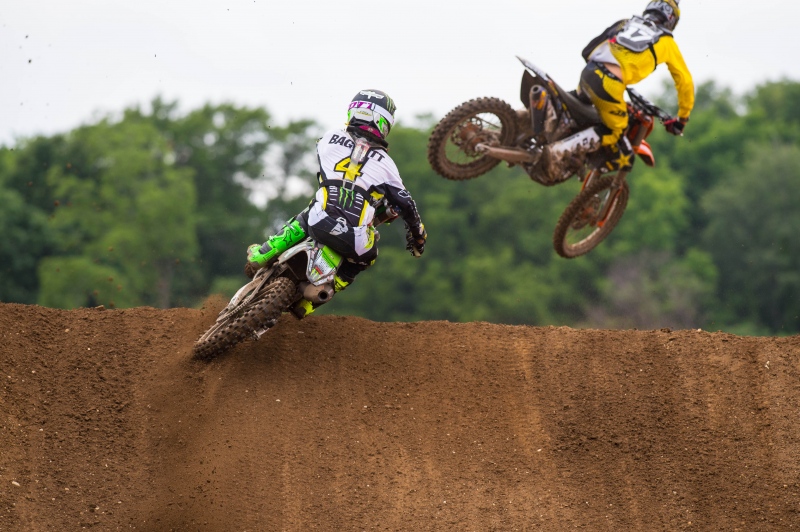 According to Jason Thomas, Baggett will win the last race but come up short for the title.
Indiana National: Indiana is a new race for the series. In fact, the race track in general is only a few months old. I have seen pictures of the track and it looks like it has great dirt and plenty of traction. I think Jeremy Martin will respond well here as he is a Midwest guy. He will need to remain strong down the stretch to keep Baggett at bay and not open any doors. Projected podium: Jeremy Martin, Blake Baggett, Cooper Webb.
Utah National: The end of the road. Last year, Utah was a rough and tumble day with a wild sandstorm wreaking havoc for both riders and spectators. The track itself didn't seem to be too bad but conditions put a damper on the debut. I am sure all involved learned quite a bit and I look for an improved 2014 edition. Blake Baggett was very fast here in 2013 and I expect the same this year. I expect him to come in still 2nd in points and to ride with reckless abandon. If Baggett goes 1-1, I will not be surprised in the least. Martin may be in championship mode and depending on the points situation, he will ride accordingly. Justin Bogle was fast in Utah last year and I could certainly see him on the podium again. Jason Anderson should feel at home in these conditions so I expect a flash from the 17 as well. Projected podium: Blake Baggett, Justin Bogle, Jason Anderson. Title winner: Jeremy Martin.