Guess who's back! Back again! That's right, bros, back in action at the Nationals this weekend.
Guess who's back! Back again! That's right, bros, back in action at the Nationals this weekend.
Photos By: ME!
This trip to Washougal marks my first Outdoor National since Budds Creek '09. I'm told I can't count my trip to Utah last summer because I watched from an air-conditioned press box and never actually set foot on any dirt. #PookLife
Let's take a look at a few things I Pook-served and the hashtags that go along with them, shall we?
#ScenicBeauty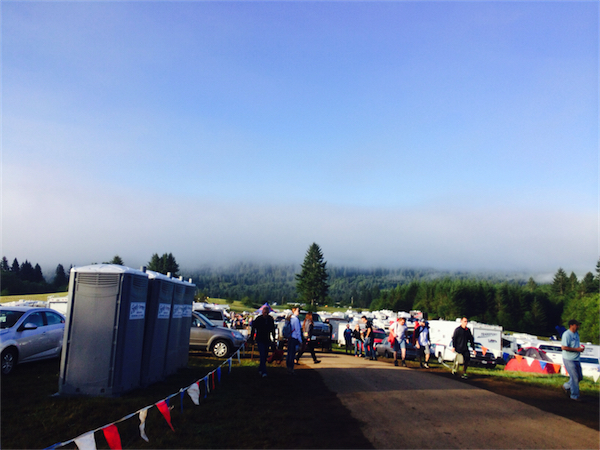 First thing's first, Washougal is every bit as beautiful as everyone says it is. We arrived at the track around 7am to find a thick layer of fog hovering over the pit area.
#SuperSickSelfie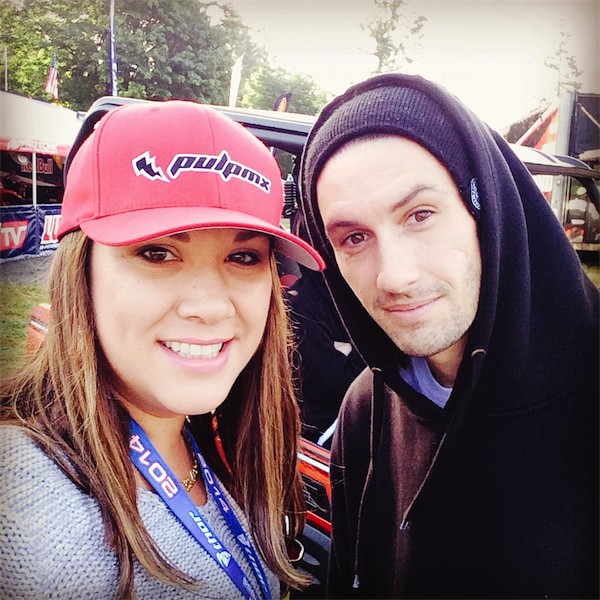 After finishing up my make up in the car I wandered into the the pits searching for the press tent when I saw Hanny all alone on a mule. I scored this super-sick selfie with the #100 and after a quick chat about the frigid weather I continued on my way, the day was off to a great start already!
#PulpArmy / #PookNation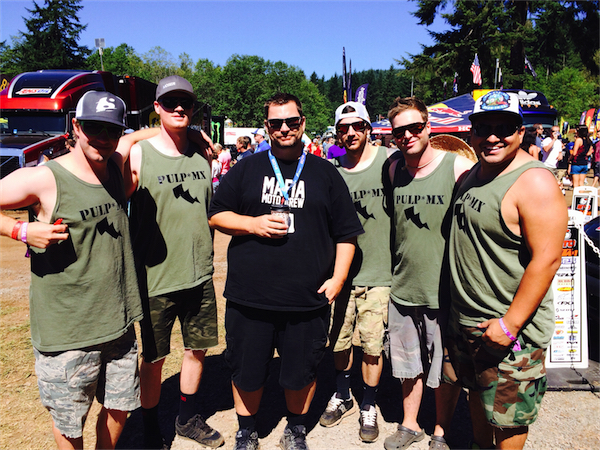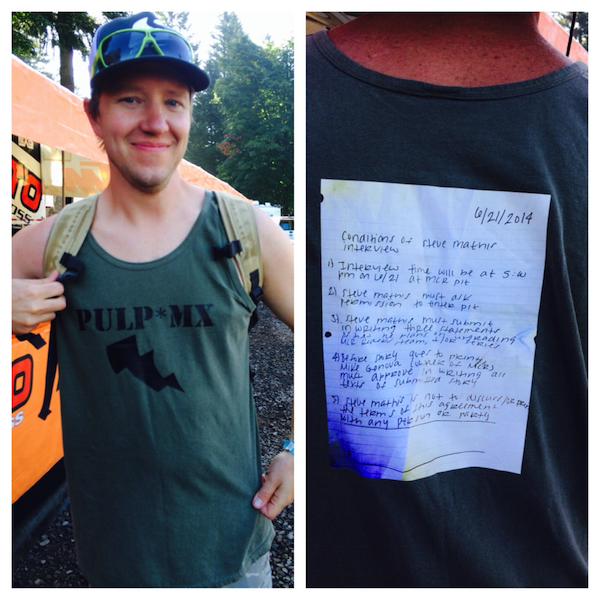 So cool of Moser and his crew to make these PulpMX tank tops complete with the Alessi contract printed on the back! Thanks to Benny for making them and to K-Rad for losing his to me in a bet. I was stopped/recognized more at Washougal than I have ever been at a Supercross. It's really cool to see and feel all of the Pulp love.
#22forlife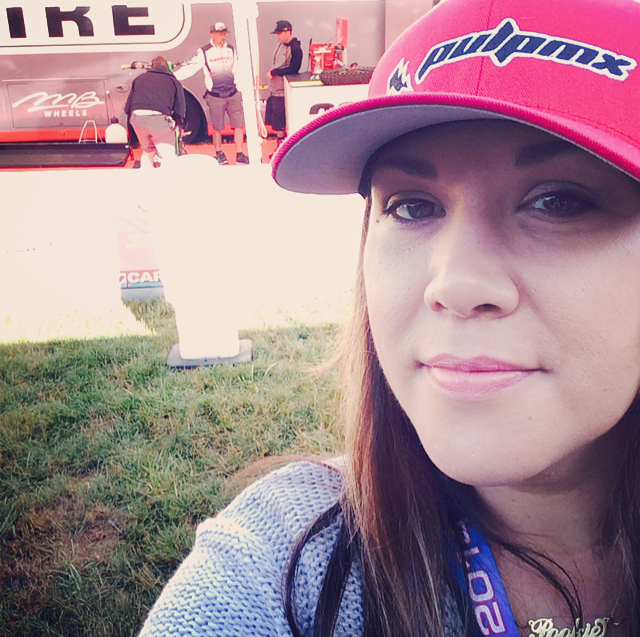 If I'm there and Chad is there, I'm getting a selfie whether he knows it or not. I really feel like if I had spoken to Chad that he would have had better results. Either way, his look was sicker than sick! That new Shift gear was on point!
#represent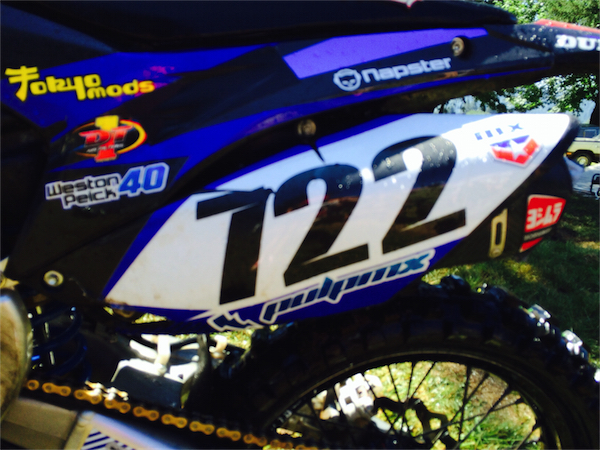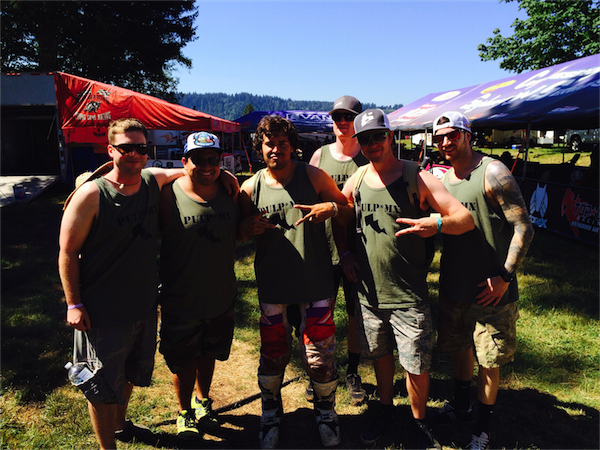 If you follow me on Twitter or Instagram then you know this is one of my favorite hashtags of life. I have always been one to represent my favorite riders/websites at the races with a shirt or hat but the Seven Deuce Deuce took it to a whole new level with his PulpMX graphics! I love that he is so appreciative of the Pulp love. He was even stoked to get a #PulpArmy tank top!
#FantasyMoto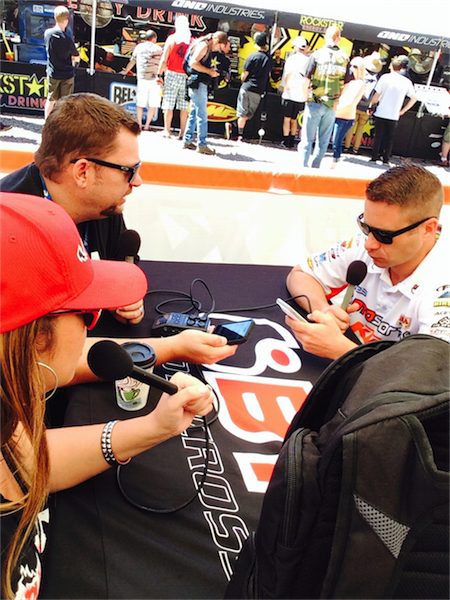 Due to the sketchy internet connection I was nervous about not being able to get my fantasy moto picks in so I quickly posted them from the press tent before heading off to co-host the Pre-Race Pulpcasts. Then, while listening to Steve and JT wax intellectual about practice times and mental-stability, I found myself questioning my picks! I immediately returned to the press tent where I posted NEW picks based on their "expertise". BIG mistake. I ended up costing myself 5 points in the 450 class by believing that Dungey wouldn't have anything for Tomac and that Trey's mental state may be compromised due to previous horrific crashes at Washougal. I should have known never to doubt a man who is coached by the one and only Red Dog!
On a scale of 1 to Tim Ferry I would definitely give my day at Washougal a big 1-5! At no point in the day did I think to myself "Why am I here?" And even though they made me climb a giant hill to watch the second motos I want to thank Moser, The Cryer, Benny, my #1 fan KRad and the rest of the Spokane crew for letting me tag along with them to watch the races. Berluti is right though when he says "You can't see the fucking race!" I'm glad to cross Washougal off of my moto-bucket-list. #TheEnd