Each year there seems to be a "Just Short" curse.
Each year there seems to be a "Just Short" curse.
Photos: Thee James Lissimore
Similar to the RacerX cover curse causing injuries. In the last four years I've been writing Just Short each season there is a rider that unfortunately get's featured several times. This year that's been Nicholas Wey. Wey asked Matthes why I got in touch with Big Nasty for an interview and not himself? Matthes asked well wood you have text Moser back? "Probably not" said Wey. So long story short I still don't have Wey's phone number and I already interviewed his mechanic, we have a lot more racing left and just like Wey I'm not about to give up. He's playing hard to get but I'll get his digits one way or another.
I featured Dalzell last year in Just Short. I like to think I'm funny when I anomalously text some of these guys and this particular time it back fired. Here's the link to last years interview, it's worth a read he's a cool and funny kid. http://pulpmx.com/stories/just-short-vol3-4
#243 – Dalzell
#27 – Nick Wey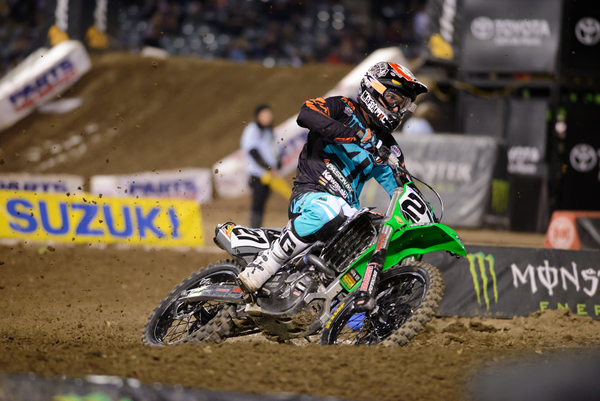 I'm going to get some Wey quotes even if I have to make them up.
Instagram Emulation
Next time you are posting a selfie on Instagram just remember there could be some creepy fan out there like me stalking your photos then copying and pasting those images into an article.
Extreme close up:
Thanks to GoPro the extreme close up and/or riding selfies have become common practice. They do provide a unique perspective. I'm still a firm believer in being far enough away in a picture that you have some type of reference point. Wey's picture is just too close, I don't need to inspect how well his eyebrows are plucked. You can see all of Dalzells bike in his picture and that's more to my liking.
American Flag:
There are no losers with an American flag photo because America is a sexy bitch. Wey's picture should be framed and hung in the oval office.
Balls:
Both these guys like to grab their balls. Some boys grow out of it some don't.
Wheelie:
If there are any rocket surgeons reading this please use the email link at the bottom of this article to email me and explain the physics behind these straight up wheelies. They defy gravity. Wey has a nice city backdrop in in his post but I don't think the wheelie boys are going to be calling him anytime soon.
Dentist:
I need to step up my dentist selfies. It seems so awkward to ask your dentist to take a selfie with them. Sneaking a picture seems more logical but how creepy does that look if you get caught trying to snap a selife mid cleaning? I'm not sure what the correct etiquette is, if I'm working I don't think I want a customer taking a selfie with me without asking.
Training:
If you don't post pictures of training then you probably aren't training. Who took this picture of Dalzell though, some random guy lying in the grass?
Whip it Whip it good:
That guy who called into the PulpMX show to make fun of Wey's whips can suck it, that's legit.
Chicks:
Young love and old love.
Car selfie:
Single life and family life. Both require you to wipe stains off the back seats.
Self promo:
Promotional photos and posters are so last year. Vending machine advertising is the future. Wey is a visionary.
Thanks for reading, please send complaints to jasonw@racerxill.com