Blake Wharton is not finished racing, he's just taking a break and waiting for the right opportunity to jump back in.
Blake Wharton is not finished racing, he's just taking a break and waiting for the right opportunity to jump back in.
Hammerhead Designs was launched with the intent to provide new and better parts and innovative accessories for motocross bikes. One of our goals has been to design entirely new and unique products with improved ergonomics and the shift lever was the first part that we felt could be dramatically improved by providing a feature that would allow for the shifter to be repositioned to perfectly suit the riders size, shape, and preference.
Photos: James Lissimore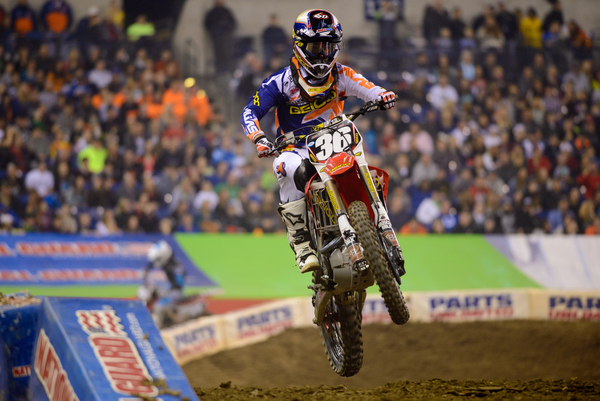 Wharton's last race was for GEICO Honda in 2014.
Remember Blake Wharton? In this sport a rider is only good as their last race, and in Wharton's case, his last two races were 20th place finishes. He also had torn his meniscus in Indianapolis. No injury is ever planned or wanted of course, however this injury really came at the wrong time for the Texas native. He started off the 2014 season behind the curve and was picked up for a fill-in ride with the GEICO Honda team.
"That was the plan, supercross only. If I would have made it through supercross totally healthy maybe there would have been the idea to do outdoors as well," Wharton said.
Wharton, of course started his relationship with the GEICO Honda team in 2008 and stayed with them until through 2011. In 2012 he switched over to the Rockstar Suzuki team (now Rockstar Husqvarna) and stayed on there for 2013. He has won three East Region main events and has collected 16 podium finishes in his career inside and out.
Since July of 2013, Wharton has only raced four races in the United States. These were the first four rounds of the East Region in 2014. He has not been able to be at the track because of injuries, which holds back many riders from their potential. Team managers look at who is riding well and if a rider isn't even riding it's hard to get another chance at a factory ride. This is the conundrum that Blake finds himself in this season.
"I've been racing long enough to know that if you're going race you do it right. You race to win and you give it 100 percent," Wharton said. "Things didn't materialize ride-wise, so I figured my efforts would be better spent elsewhere."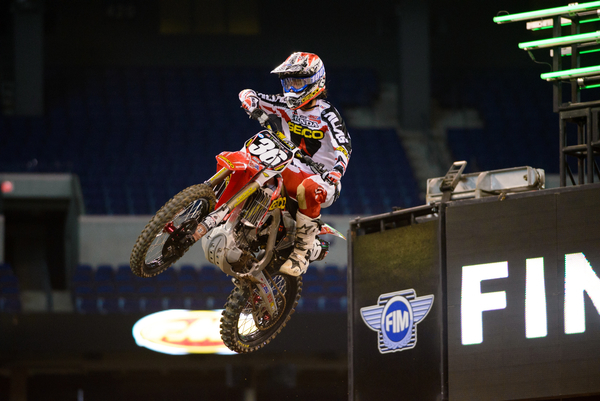 Wharton at Indianapolis last season.
After his meniscus was healed, Wharton received an offer to ride some races in Brazil. The goal was to get as much seat time as possible so that he would be ready for the 2015 series. He also dabbled in a bit of supermoto racing. The 2015 ride never materialized.
Why is a rider of Wharton's caliber being overlooked? Through his entire career he has always been a threat to the podium and race wins. Why has he been out of luck finding a ride the past two seasons? Wharton seems to think that it has to do with the overwhelming amount of talent that is racing right now.
"There are constantly new guys coming in. I think there are more new guys coming in than there are older guys leaving." Wharton said. " You don't blame the older guys, they were lucky, they are keeping in it, and that is respectable. There are also a lot of unproven guys. With this mix you have a lot more fight than we are used to seeing."
For now, Wharton will continue to watch the races this season. However, in the future if a ride comes up he is going to take it and come back to racing. Until that happens he isn't going to keep his life at a stand still. He wants to accomplish other things as well.
The real question though, is what exactly has Blake been up to these days?
"Just tell everyone I go to Hogwarts," Wharton said. "It's the school of witchcraft and wizardry. I am majoring in potions, the ones that make chicks like you."
While the above quote may be true, he also attends classes at the NCTC Gainesville campus in north Texas. He hasn't committed to a major just yet, but he is getting the general classes out of the way. He is also avidly into his band The Rogue Locusts. The band is starting to pick up more gigs and recently they played at the Dallas supercross. The Rogue Locusts also plan on playing at Houston. Rumor has it that Professor Snape will be in attendance as well. Blake is trying to get his approval on this muggle sport of ours.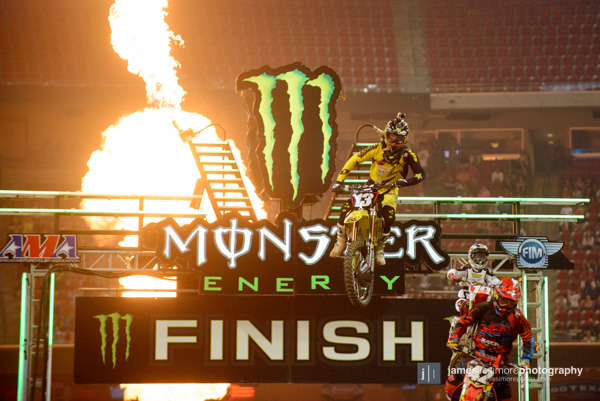 Blake's last win was at Houston in 2013.
Judging by the comments on Blake's Instagram the majority of people are missing him on the track and not hating on him. Which considering this day in age is pretty impressive.
Blake Wharton, again…Is not finished racing. He wants to come back but wants to be a championship contender. It's simply something that can't be done on a bike that is personally bought.
"There is no sense in going out there and putting in a half effort and placing fourth, fifth, or seventh. Some people wonder and say I am wasting my talent and then others say do what you want to do. There are conflicting theories on what I should be doing and ultimately I do what I feel is right. Deciding not to race this year wasn't an easy thing." Wharton said.
Speaking of Instagram, Wharton wants more followers, so for all of you out there that enjoy dirt bikes, instruments, and dogs give him a follow. @blake_wharton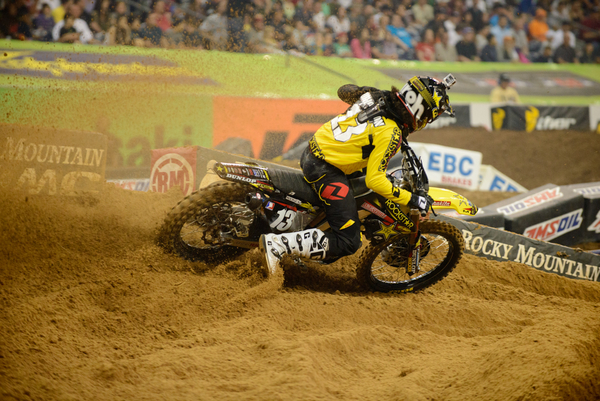 He attends college…for now.
Thanks for reading and if you would like to talk about this story, bench race, Spiderman, Hogwarts, or anything really email me at troy@pulpmx.com.